Over time I've been fortunate to stay at several hotels in Dubai. But as the city is constantly evolving, there is always something new to discover. Lately, I've choosen to stay at the Sheraton Grand Hotel Dubai for three nights. I like Starwood and their portfolio of high quality brands, with many openings in the Middle East in recent years. The hotel is a fairly recent property in almost mint shape, located at Sheikh Zayed Road, a short 15 minute drive away from both the Dubai International Airport and Downtown Dubai.
A warm welcome
Upon arrival in the modern and impressive lobby I was greeted by the attentive front office team, doing the check-in in German language! Due to being a SPG Platinum member, I've been lucky to receive an upgrade to a Grand Deluxe Suite on the 13th floor. The room was plain awesome. With more than 80m² way too big for one person, the suite consists of a living room with couch, two tables, reading corner, bedroom with spacious desk, a massive bathroom, walk-in-closet and separate bathroom for guests.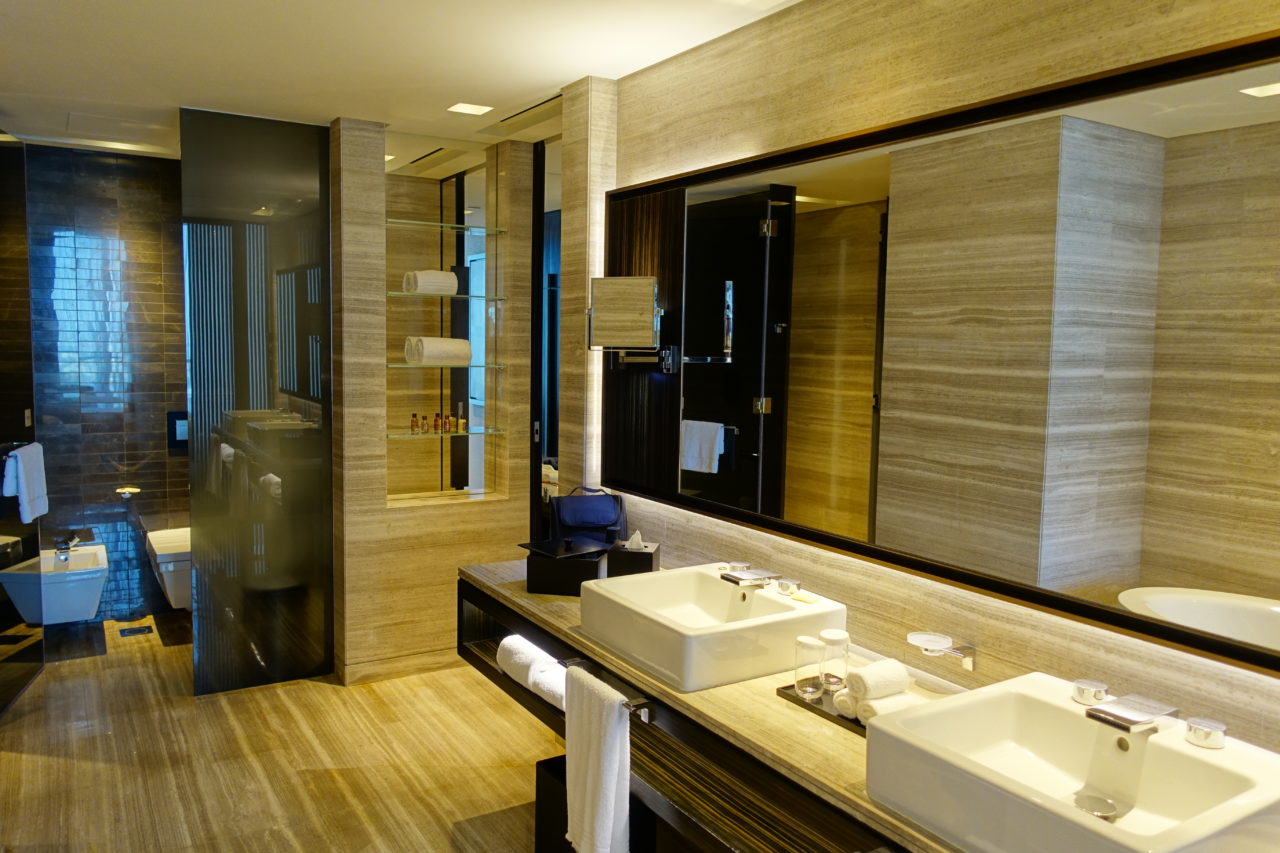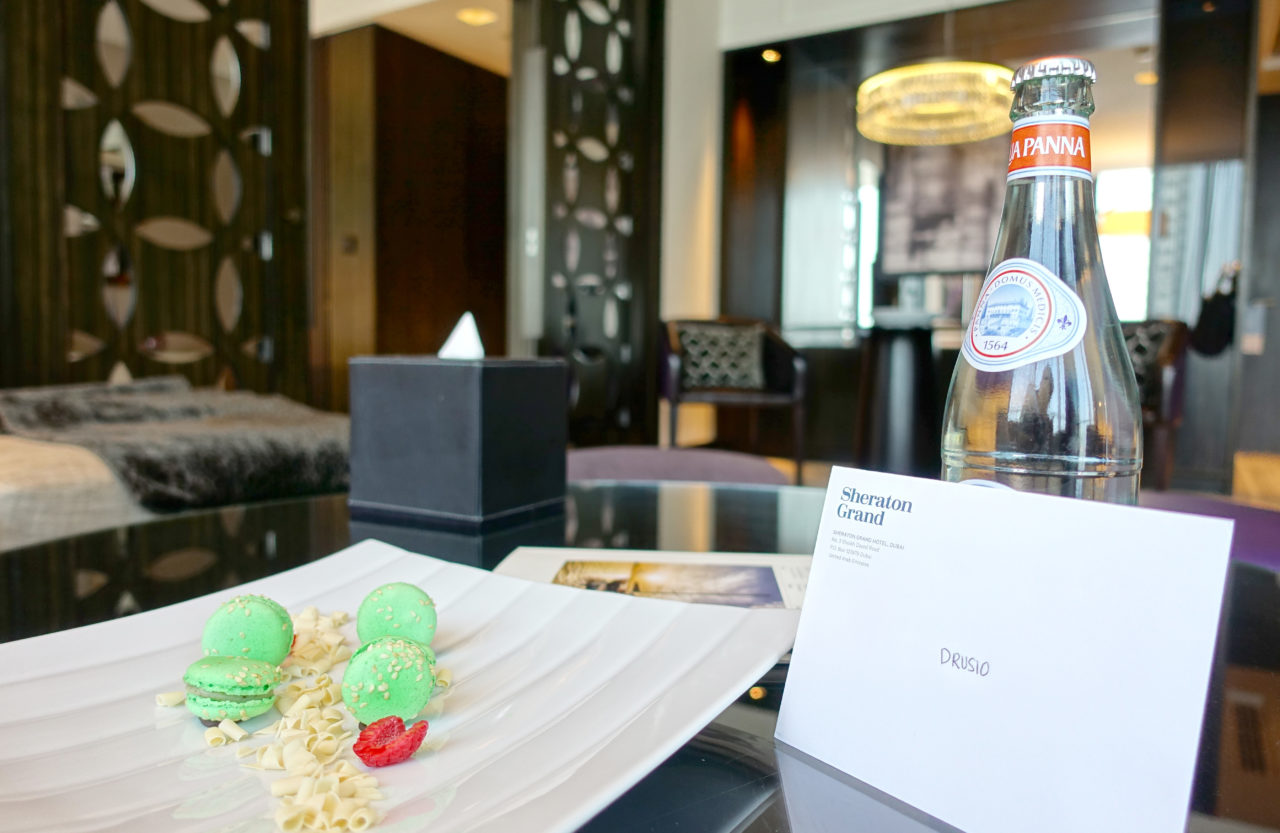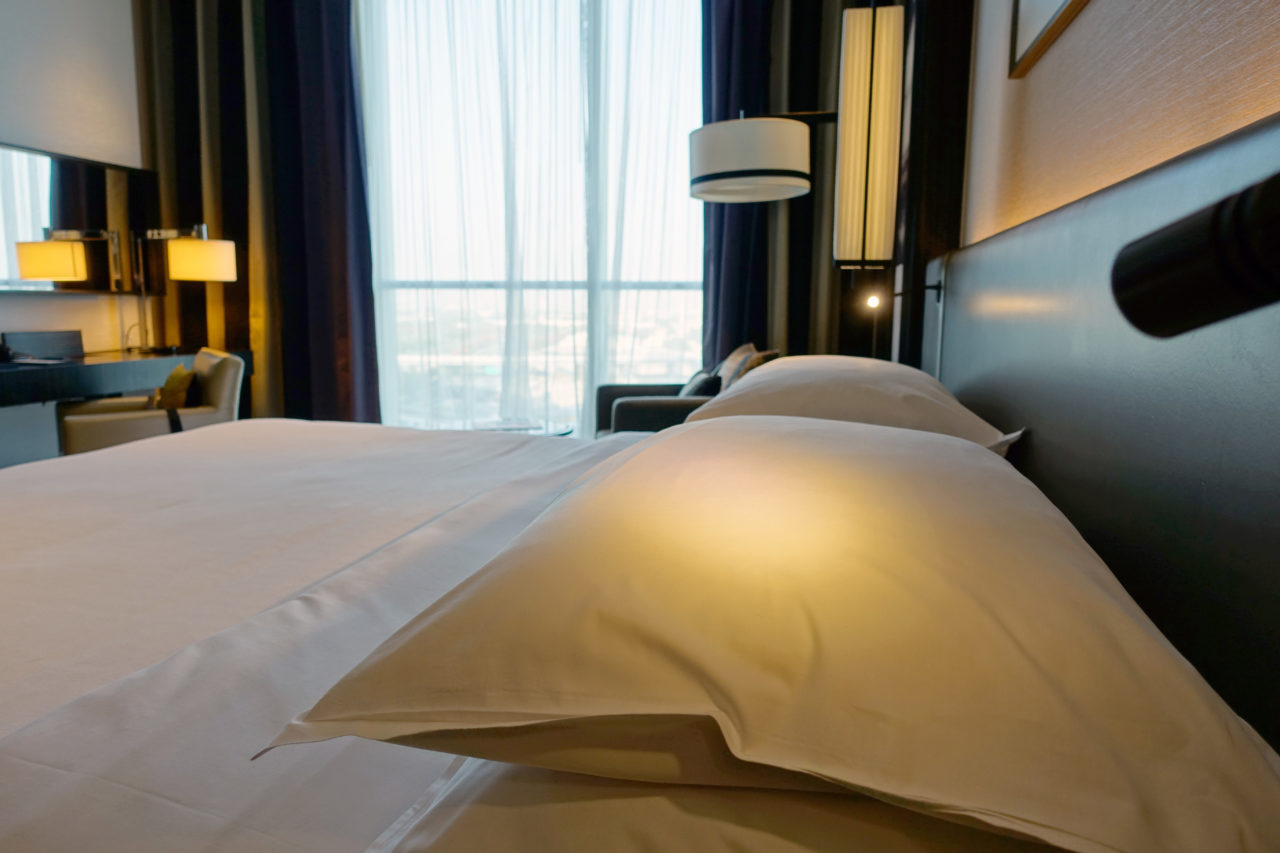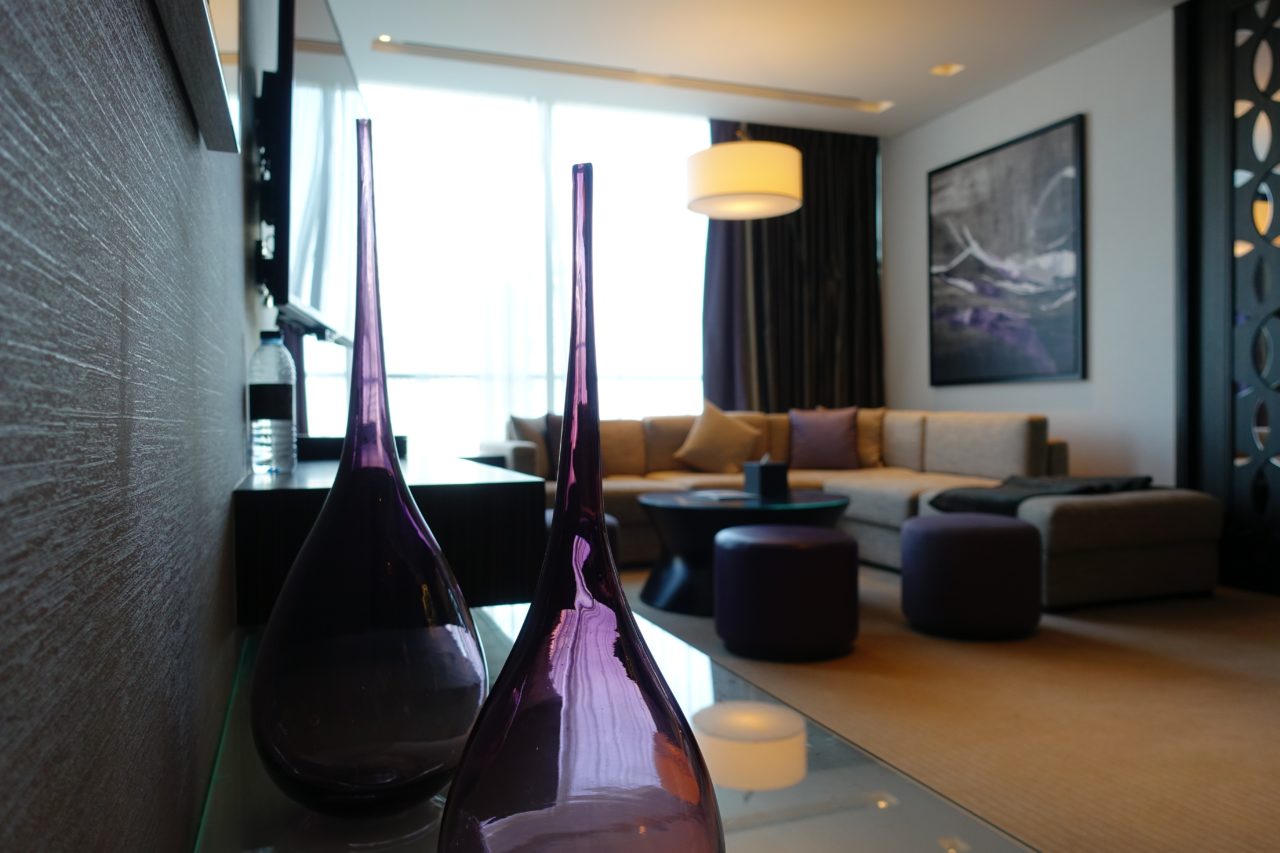 It is decorated in a very modern and tasteful way which I really enjoyed. From the (pre-scened) light concept over the super comfortable sofa, lounger and the signature sweet sleeper king-size bed, I immediately felt at home. The view over Sheikh Zayeed Road was inspiring and I can imagine it's even better in the higher floors. The luxurious bathroom featured a massive standalone tub, walk-in shower, dual sink and an almost ridiculous amount of space. Amenities like the complimentary Nespresso coffee machine, free and stable Wi-Fi, complimentary bottled water and the turndown service underline the five stars of the Sheraton Grand Dubai.
The Sheraton Club Lounge
Breakfast for me was served in the Sheraton Club Lounge, located in the 31st floor. The bar is set up for breakfast: Apart from live cooking stations you get a solid breakfast to start your day right. A selection of fruit, cereals, ready-made omelettes, bread, salmon and good coffee specialities await while you enjoy the high views of Sheikh Zayeed road (and its traffic!) from your breakfast table.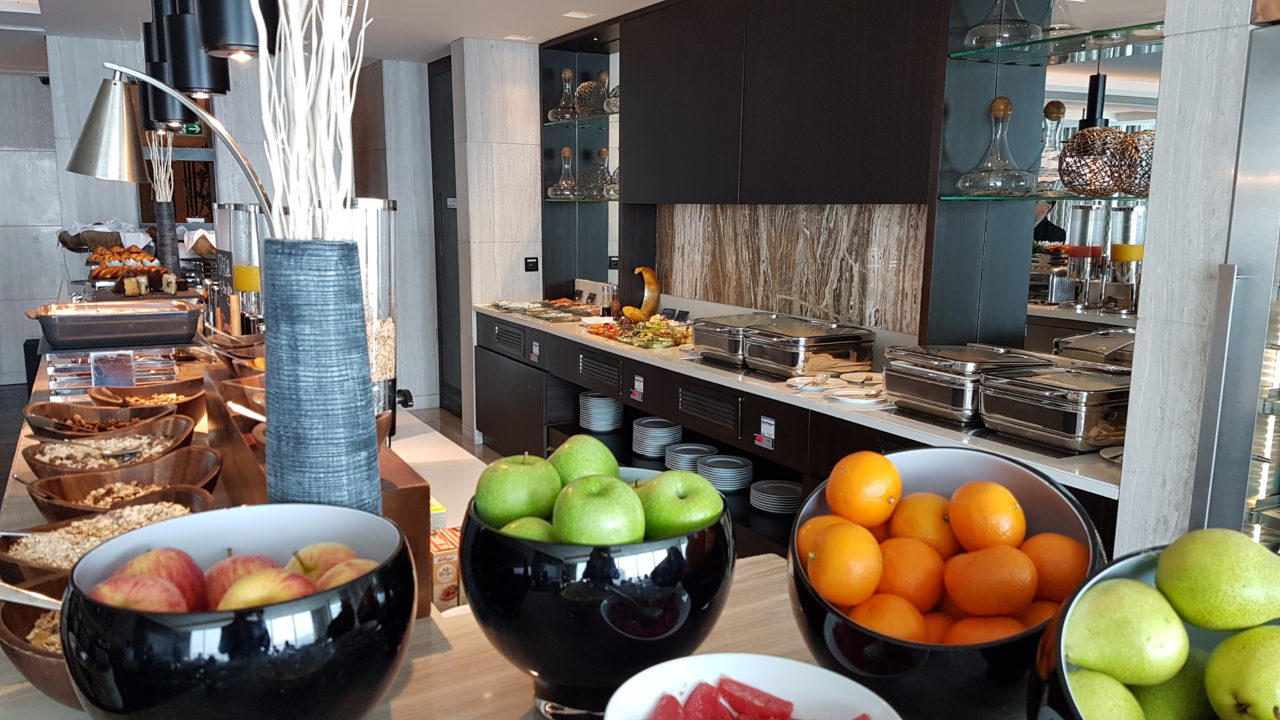 It was not the biggest spread I've ever seen though, with days having items like Bircher Muesli while other days had not. The size of the Club Lounge is reasonable though it can become a bit crowded at breakfast. It features two rooms with a living room style couch&chimney lounge room after entering and the restaurant-style room following afterwards.  The hours are 24/7 and while there is no food you can always grab soft drinks, coffee, water or take the time to work on the large community table.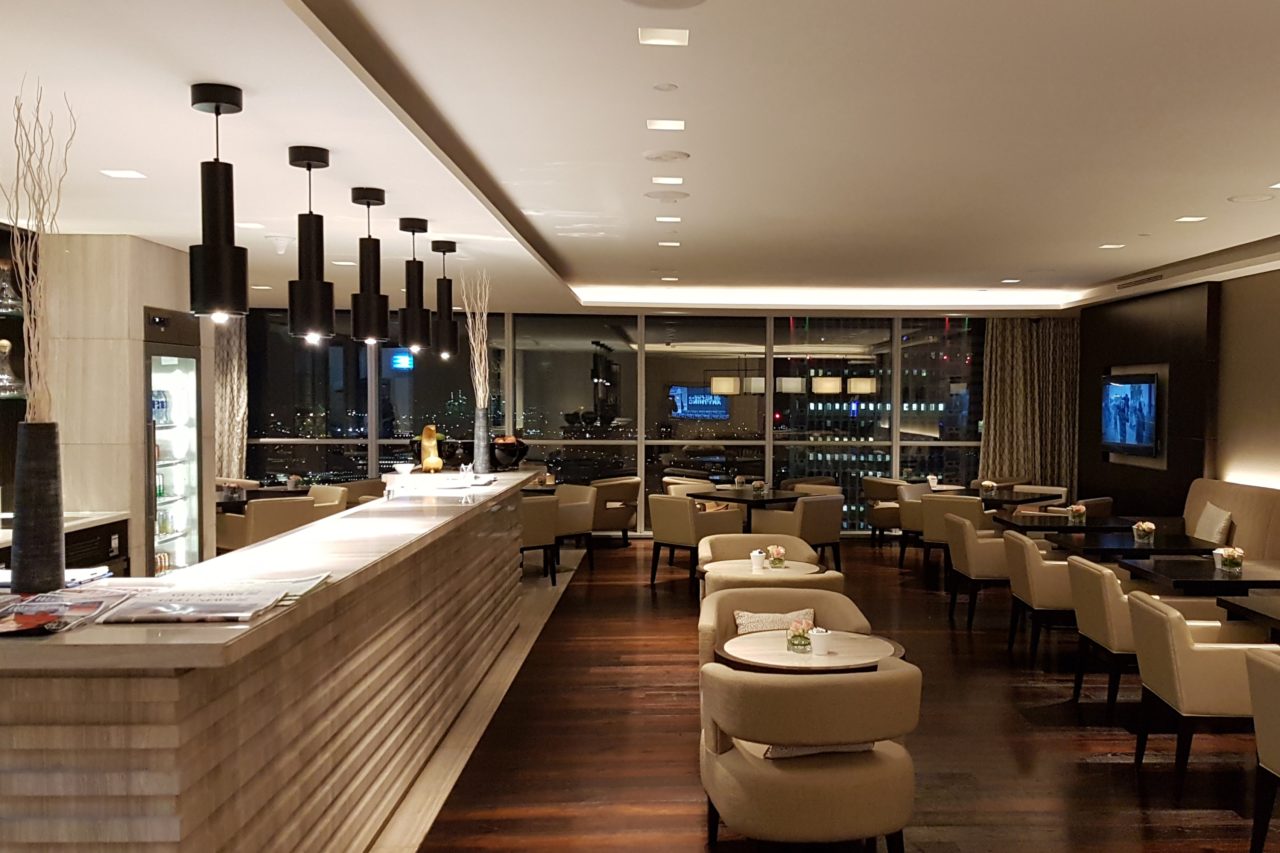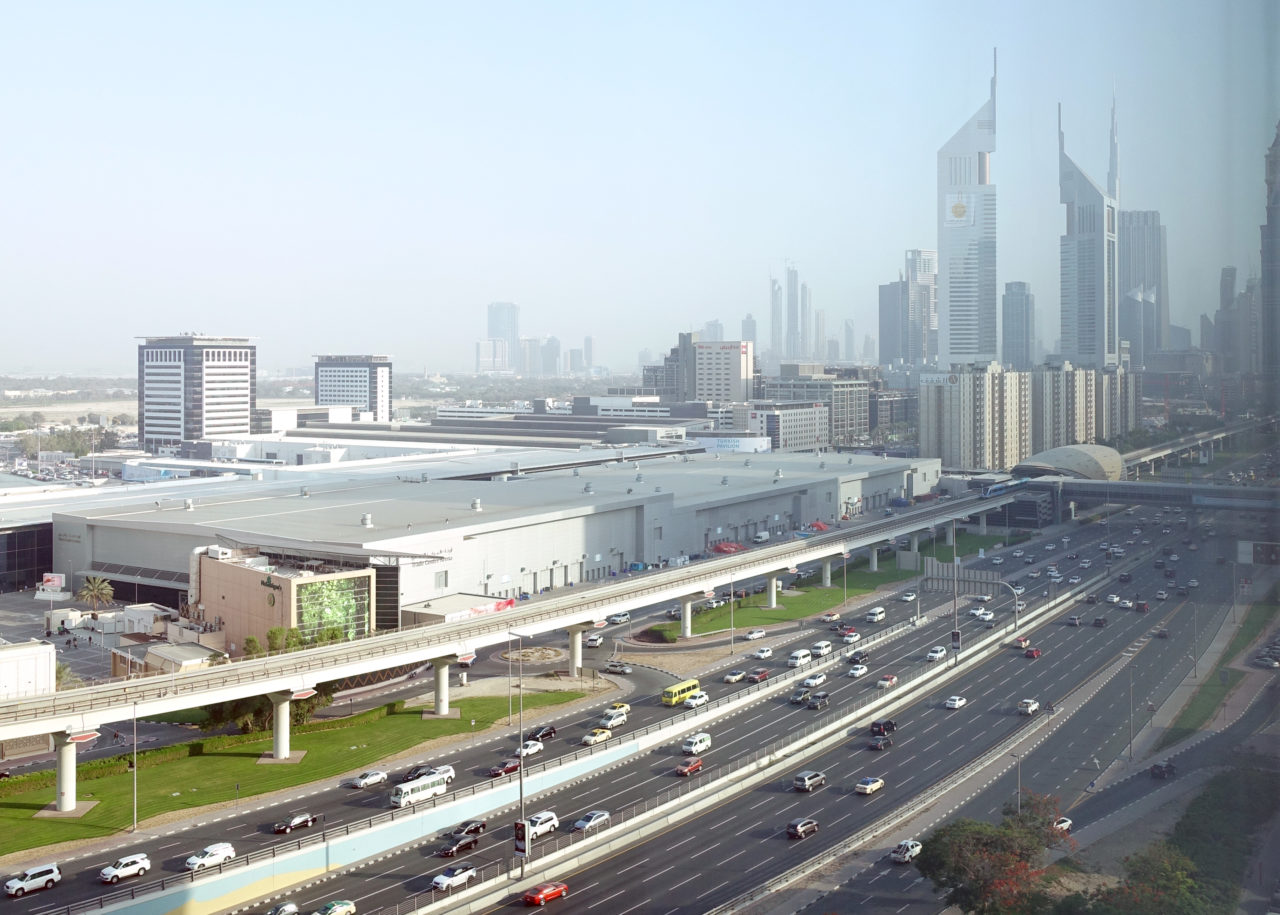 The Sheraton Club lounge serves afternoon tea with appetizers at daytime and pre dinner drinks in the evening but no alcoholic drinks ever, which is fine for me. You can also check-in and check-out with the friendly and helpful club lounge front office.
Feast restaurant
I specifically need to mention the Feast restaurant, located on the 6th floor. One evening I went for dinner, not expecting too much – but I was proven so wrong. Feast restaurants offers seven amazing live cooking stations with delicacies from all over the world. It is a crazy amount of very tasty food. Starters from all kind of salads to the biggest choice of bread or cold dishes over made-to-order burgers (four choices of meat, four choices of fries), fresh seafood, Indian currys, Asian rice and noodle dishes, speciality dishes like Singaporean Cereal prawns (spicy!), beef, soups… they have ev-ery-thing.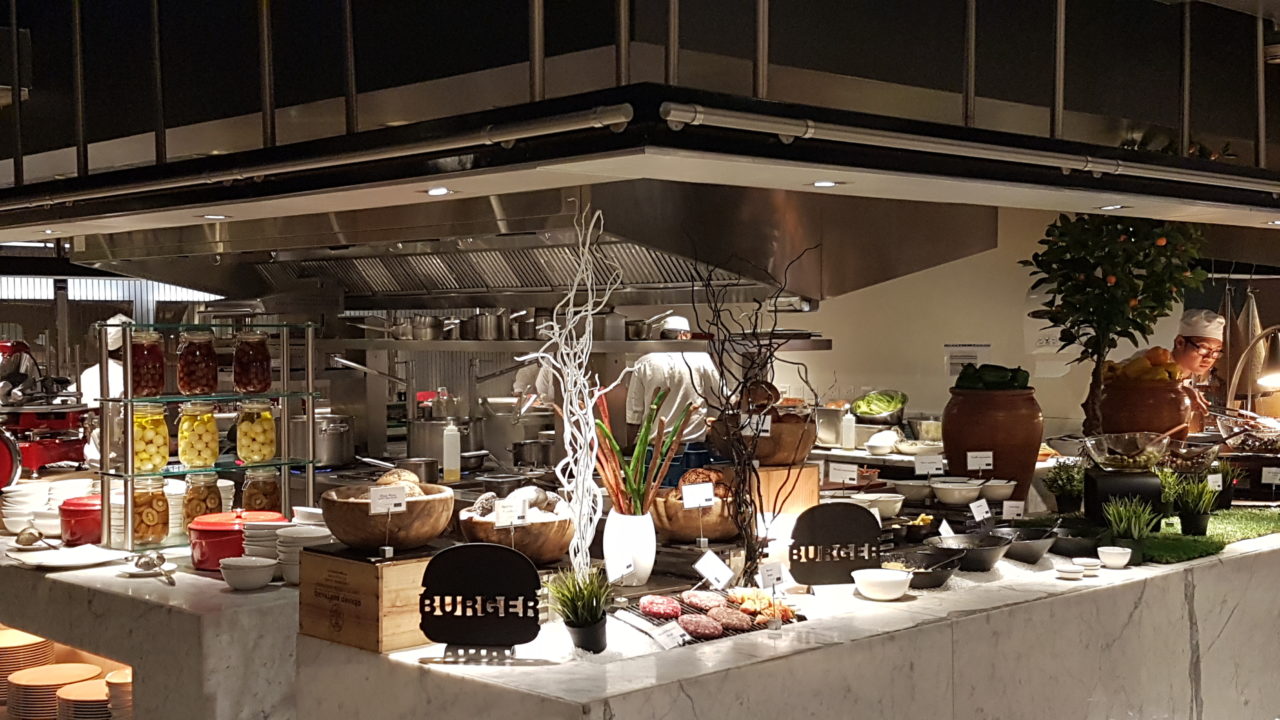 For 190 AED "all you can eat" style you get a quality of food – and choices – that is hard to beat. The modern and clean style of the Sheraton Grand is of course found again in the restaurant so it's a quite pleasant place to take friends or family.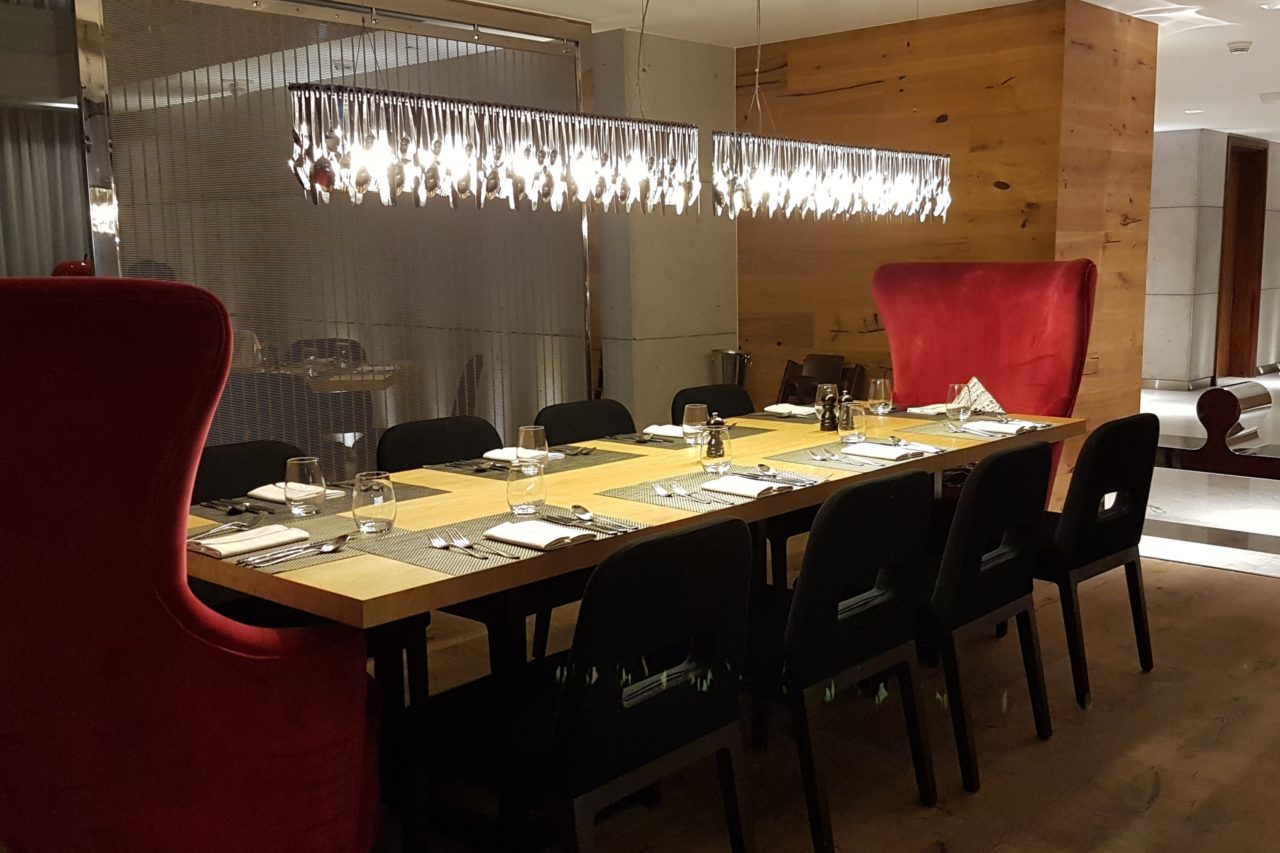 There's more to the party
The pool on the 54th floor was nice but I would not necessarily spend my vacation there. It's nice to take a swim before or after a hot day though during any business trip. There's a bar there too which seemed to be popular at the time of my stay. In the lobby there is [email protected], a Starbucksesque coffee shop where you can grab your shot before heading out for your day. My impression is, the whole location of the Sheraton Grand is perfect for a very comfortable business stay. You can walk to the World Trade Center (passing Sheikh Zayeed Road via the Metro bridge at the Conrad hotel) if it's not too hot and many of Dubai's neighbourhoods are easy to reach.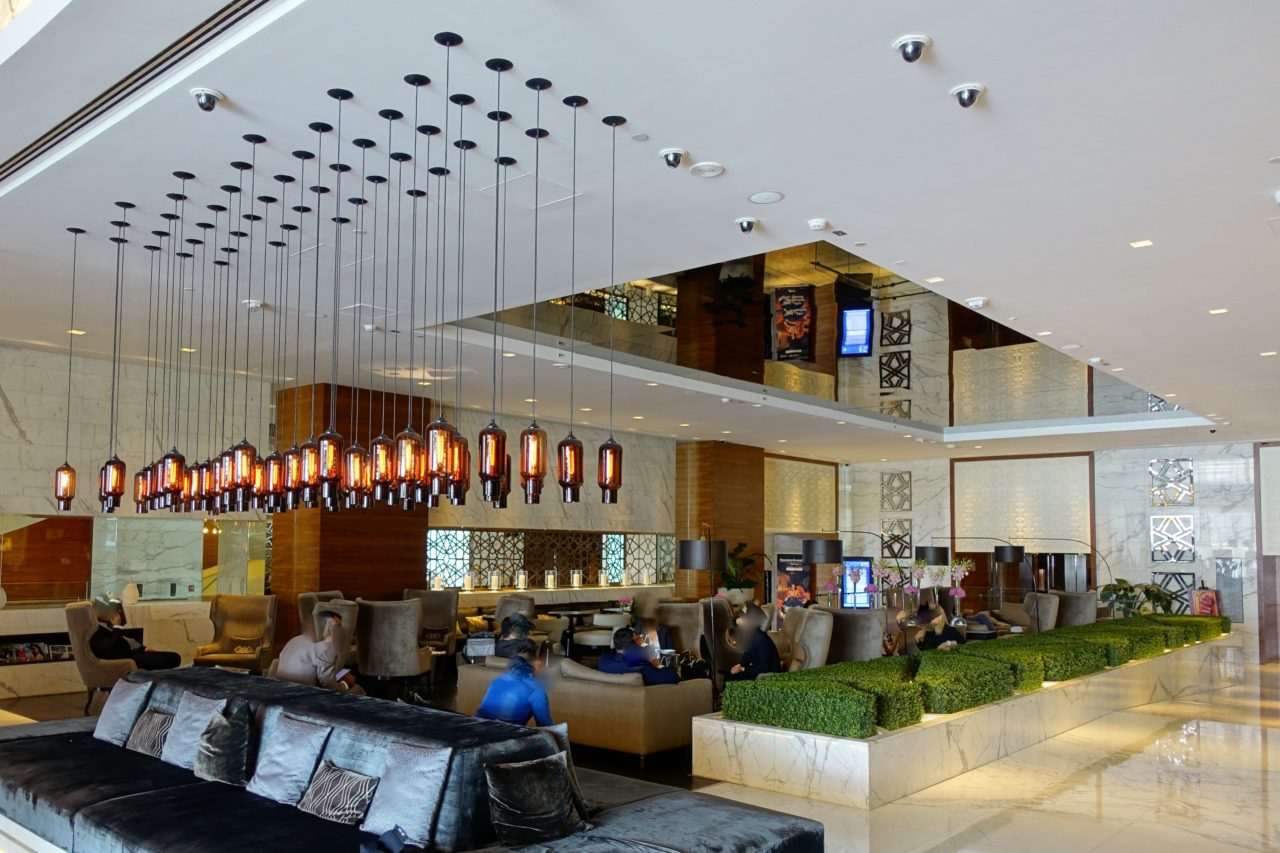 On the downside, there is almost nothing to mention. If you really would want to read about shortcomings it would be total minor stuff like the turndown service constantly preparing the one side of the bed where I never slept, the housekeeping not restocking the tissues one day or a missing bottle opener which made it hard to open the corresponding water bottle.
Passport & Palmtree conclusion
The Sheraton Grand Dubai exceeded my expectations both in hardware and in service. I would not necessarily spend a proper vacation there as it is more a city venue but I would choose the hotel again anytime when staying for business in Dubai. The suite upgrade obviously contributed to an outstanding experience, however all regular facilities and the remarkable Feast restaurant really make the Sheraton Grand a lighthouse in the Dubai hotel landscape.