I feel impressed when a hotel delivers a truly unique experience. Al Maha Desert Resort & Spa in Dubai definitely is amongst them. In recent awards it is no surprise that Al Maha has ranked among the top 10 hotels in the world. Tucked away in the calm desert near the border of Sharjah and Abu Dhabi you get to discover a unique resort that combines incredible luxury with an approach towards sustainability.
A hidden gem in the Dubai desert
Arriving in Dubai, even our friendly driver of the Emirates chauffeur drive did not know the exact way to Al Maha. That's amusing considering the fact that the resort is owned by the chairman of Emirates airlines – and operated by Starwood. Two years ago we've been to Al Maha before and thus knew the approximate directions. Pro tipp: Don't trust the best Google Maps route, choose the second best to arrive at the correct gate. The drive from DXB takes approximately 50 minutes and will take you out of the city to the plain desert. The experience starts when you see the oasis-like resort coming up with Oryx gazing around it as you approach the resort located in the Dubai desert conservation reserve.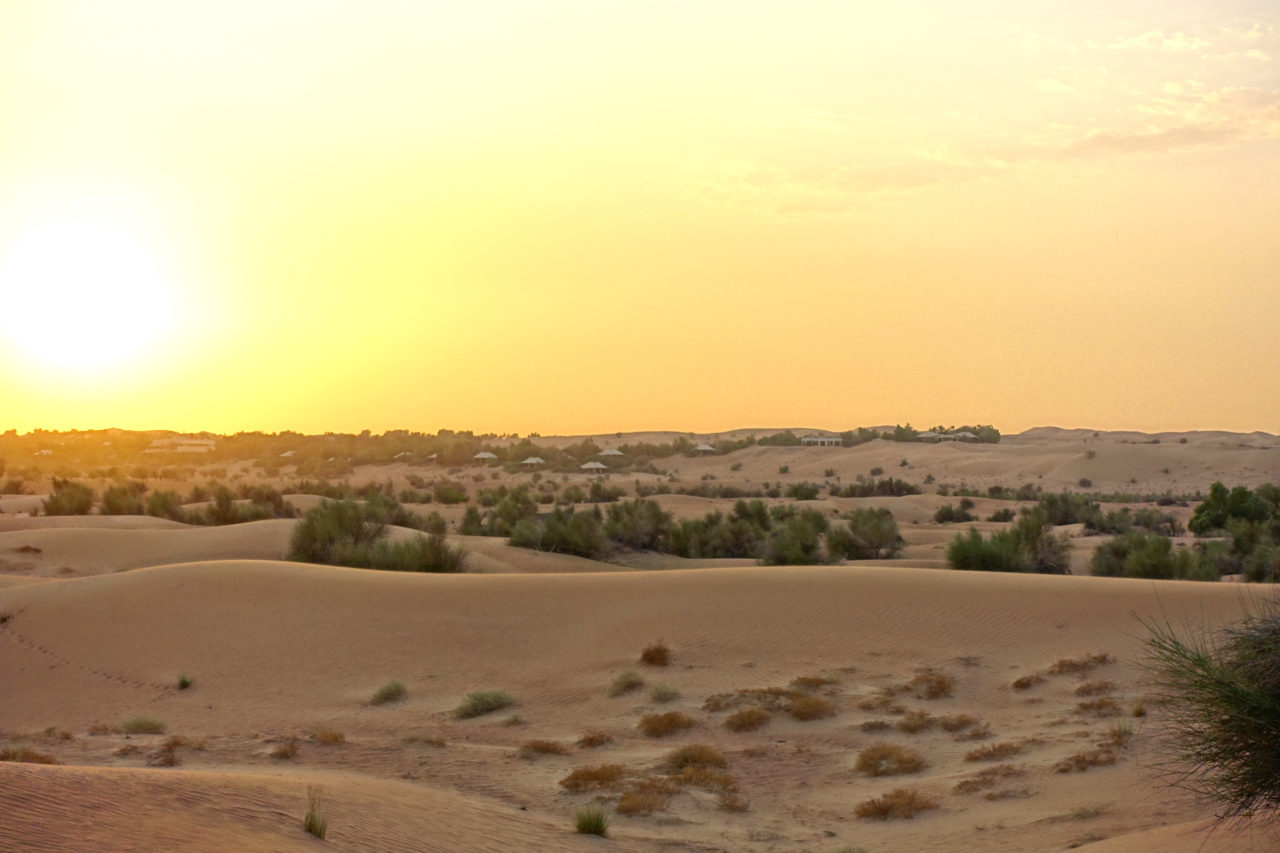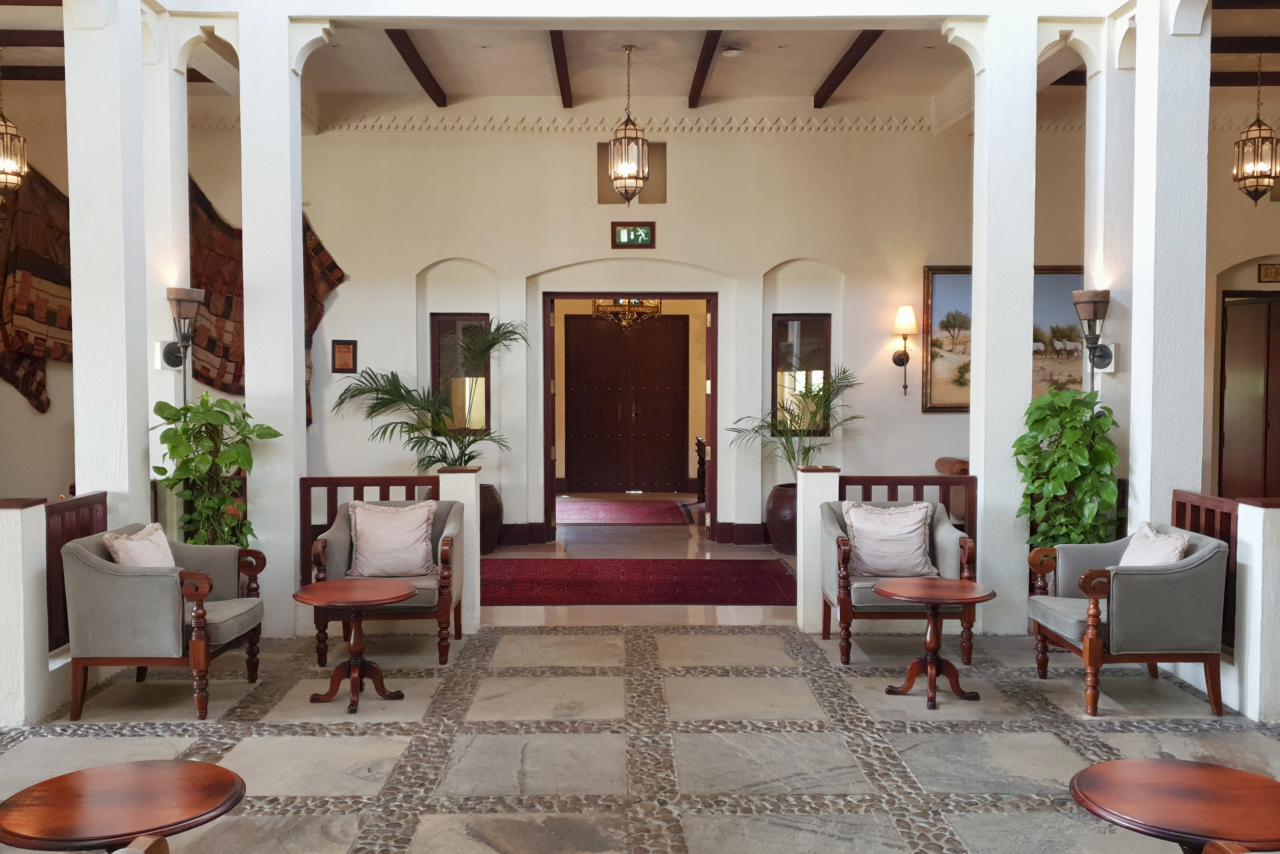 Hospitality at its best
A and I chose to stay for 2 nights at Al Maha on a Dubai stopover to Mauritius. I believe two nights are the optimal length to fully dive into the experience and enjoy the many perks of the resort while not blowing up your wallet at the same time. As we arrived, we were greeted at the lobby inside the main building, which already resembles the bedouin tradition of the whole resort. You feel very detached the moment you arrive. Needles to say, the check-in with cold towels, a welcome drink and a pleasant associate who was explaining the resorts' features to us was done in the glimpse of an eye. Because we took our usual red-eye Emirates flight we had to wait until our room was ready but were invited to enjoy the fabulous breakfast at Al Diwaan restaurant in the meantime.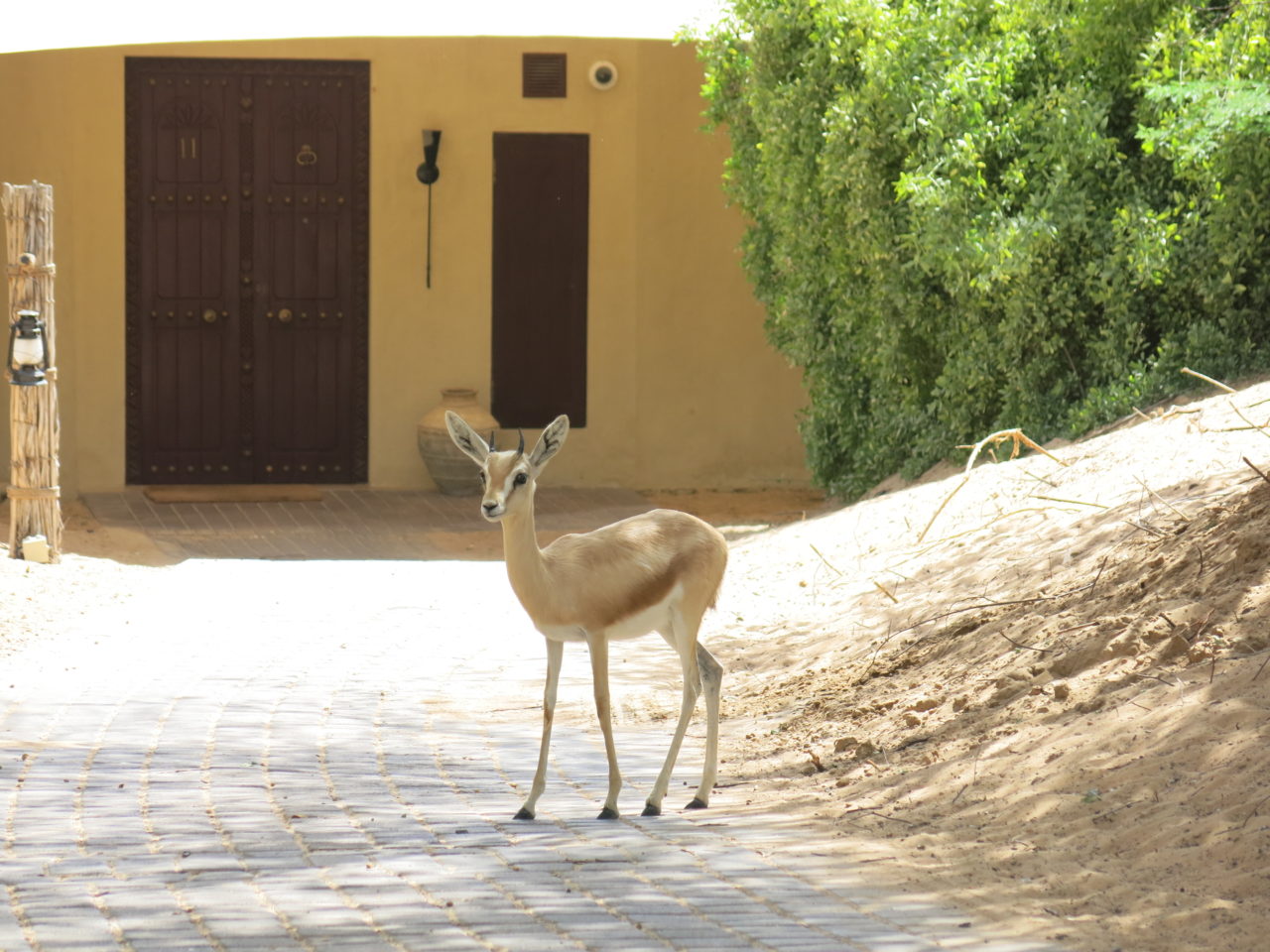 The standard room in Al Maha is a Bedouin Suite which is a massive private villa of 75m² featuring your own private deck with incredible desert views and your private pool. All rooms are tastefully decorated in Arabian style with artefacts, carpets, the largest bed I've ever seen in any hotel with the most luxurious cotton linens. The room offers many very unique and thoughtful amenities like a scaffold for your own paintings, binoculars to watch the wildlife, a Nespresso machine with the largest selection of coffee available and a welcoming plate with nuts & dates to resemble to bedouin tradition of the resort. Waiting on your private deck are two sunloungers with fresh towels, a table to enjoy any meal at and of course your private infinity pool stretching into the desert. All villas have maximum privacy and cannot be seen from the other rooms. You really feel secluded and relaxed throughout your whole stay.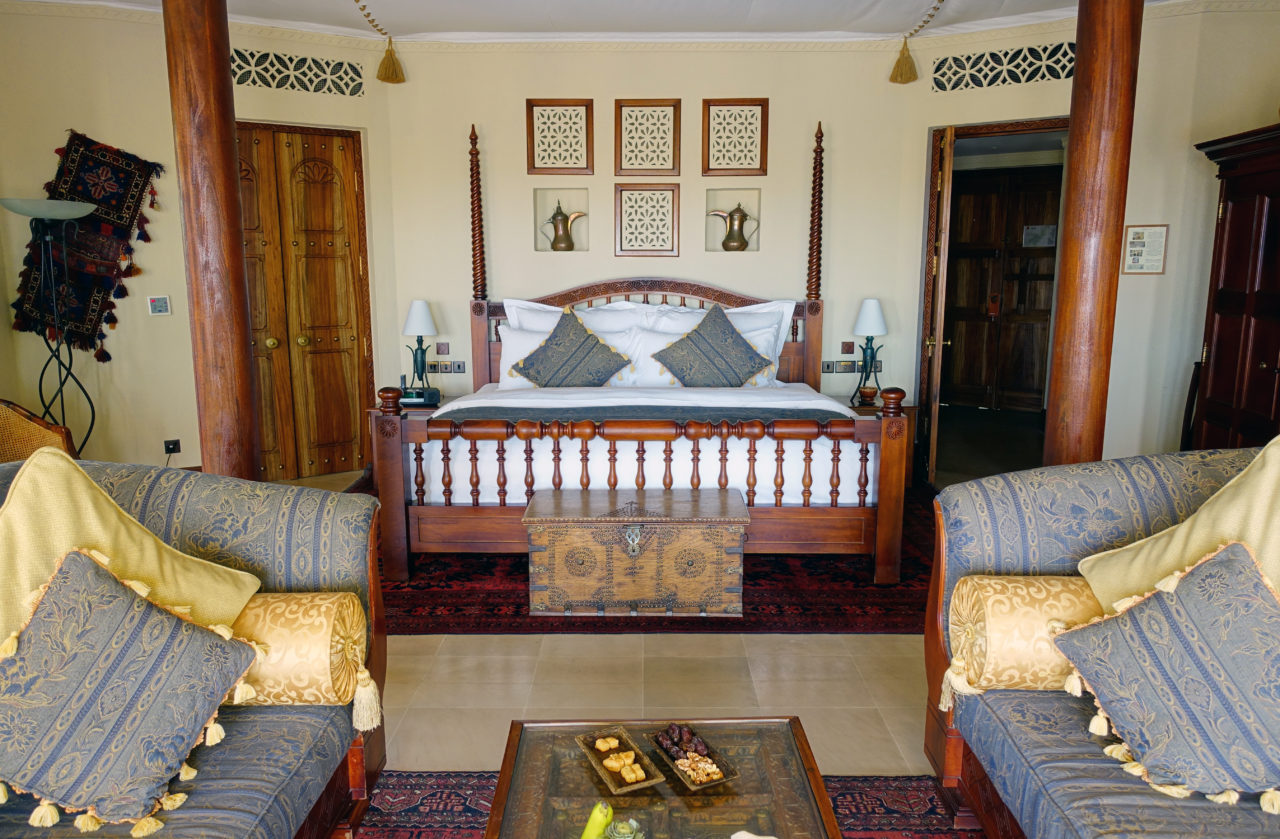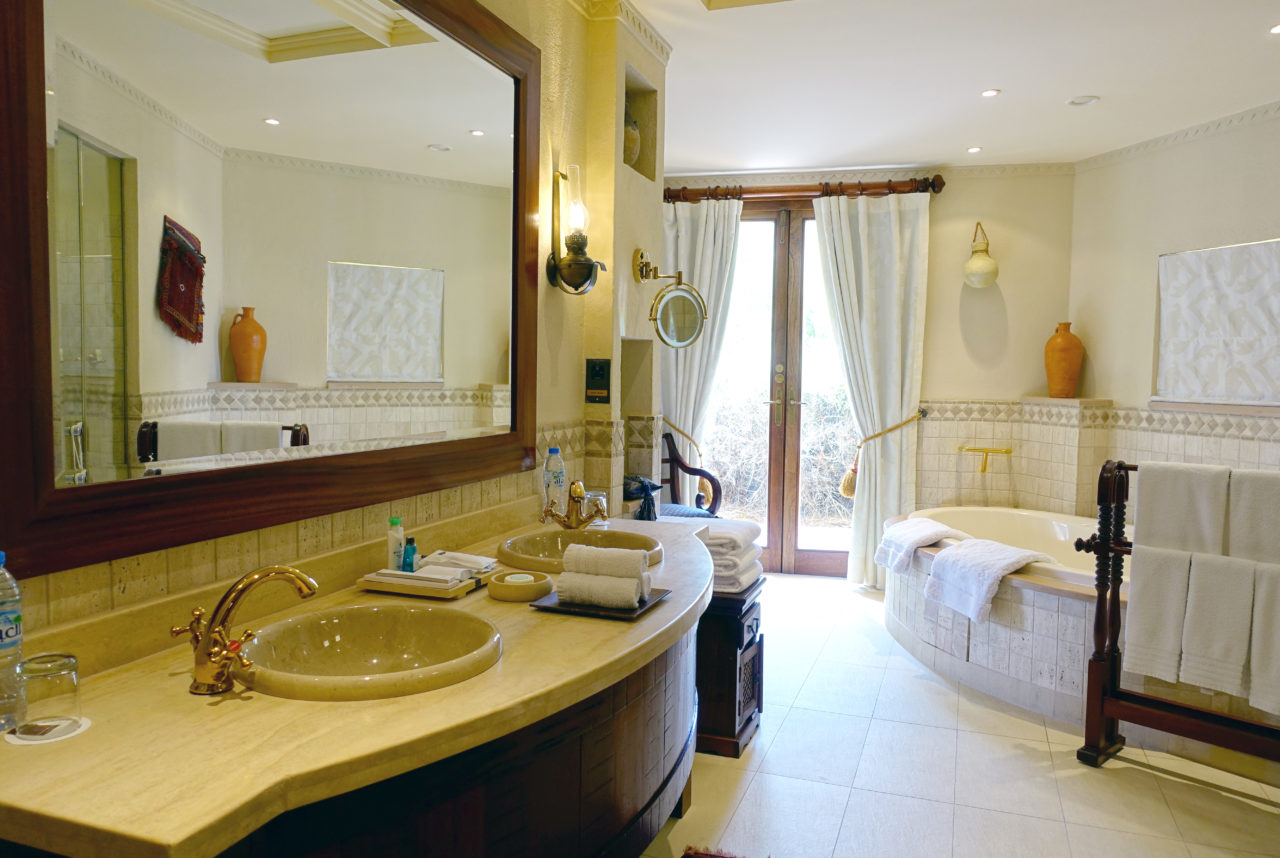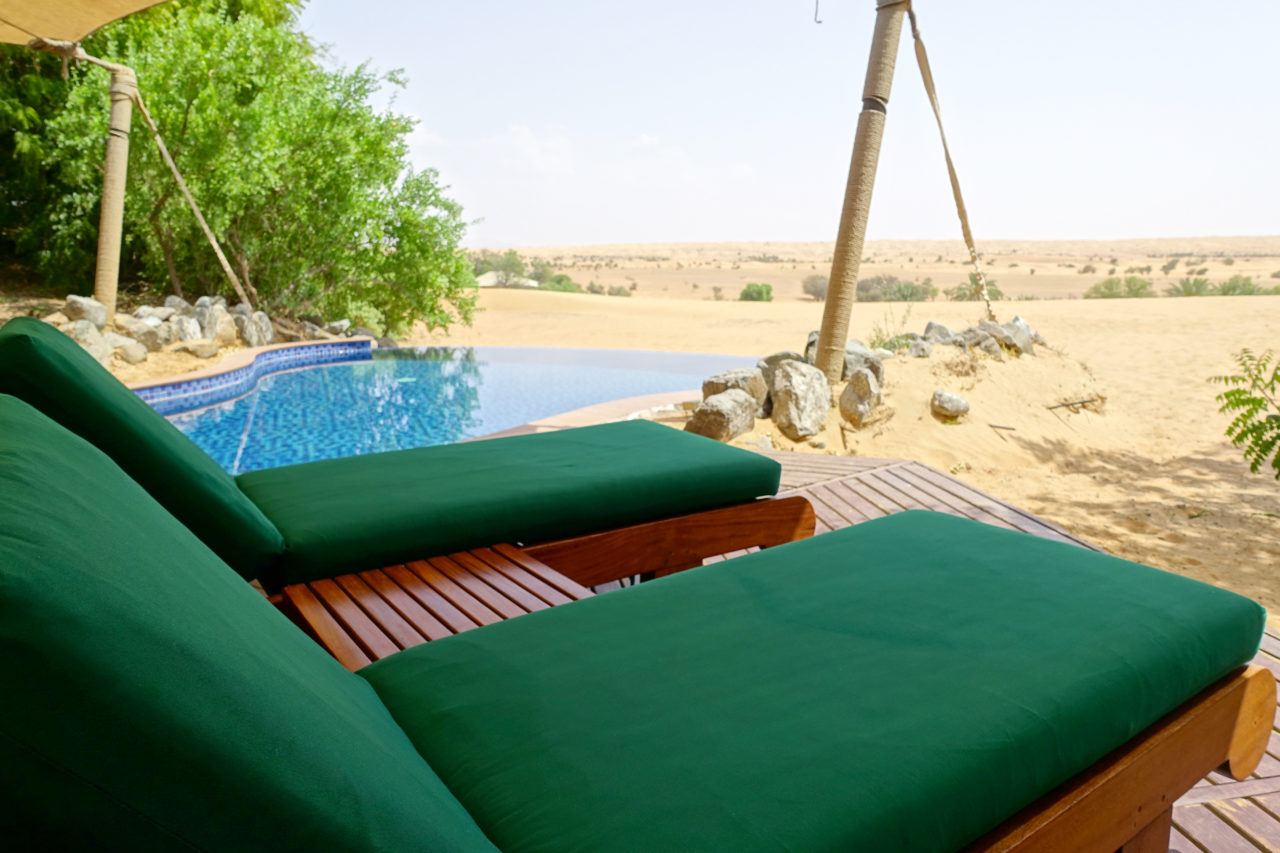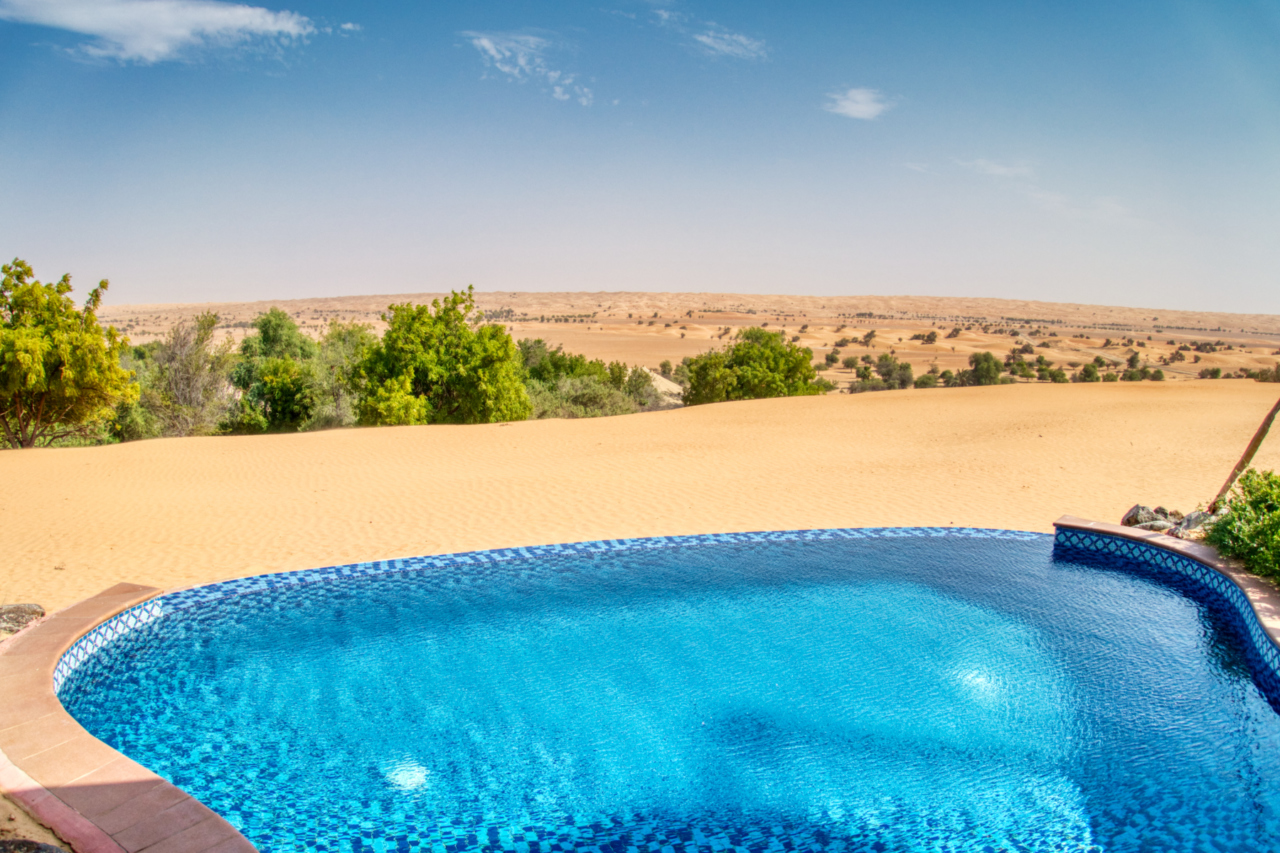 The bathroom is huge and can be entered from two sides. It features a massive bath tub, walk-in shower (side-note: with really good pressure!), toilet area and double sinks with luxurious amenities. More towels than you can ever use are at your disposal and you have direct deck access from your bathroom too. In the hallway, coffee, tea and plenty of water is waiting for you, frequently refilled and you have the joy of using one of the best hair dryers ever found in a hotel room 😉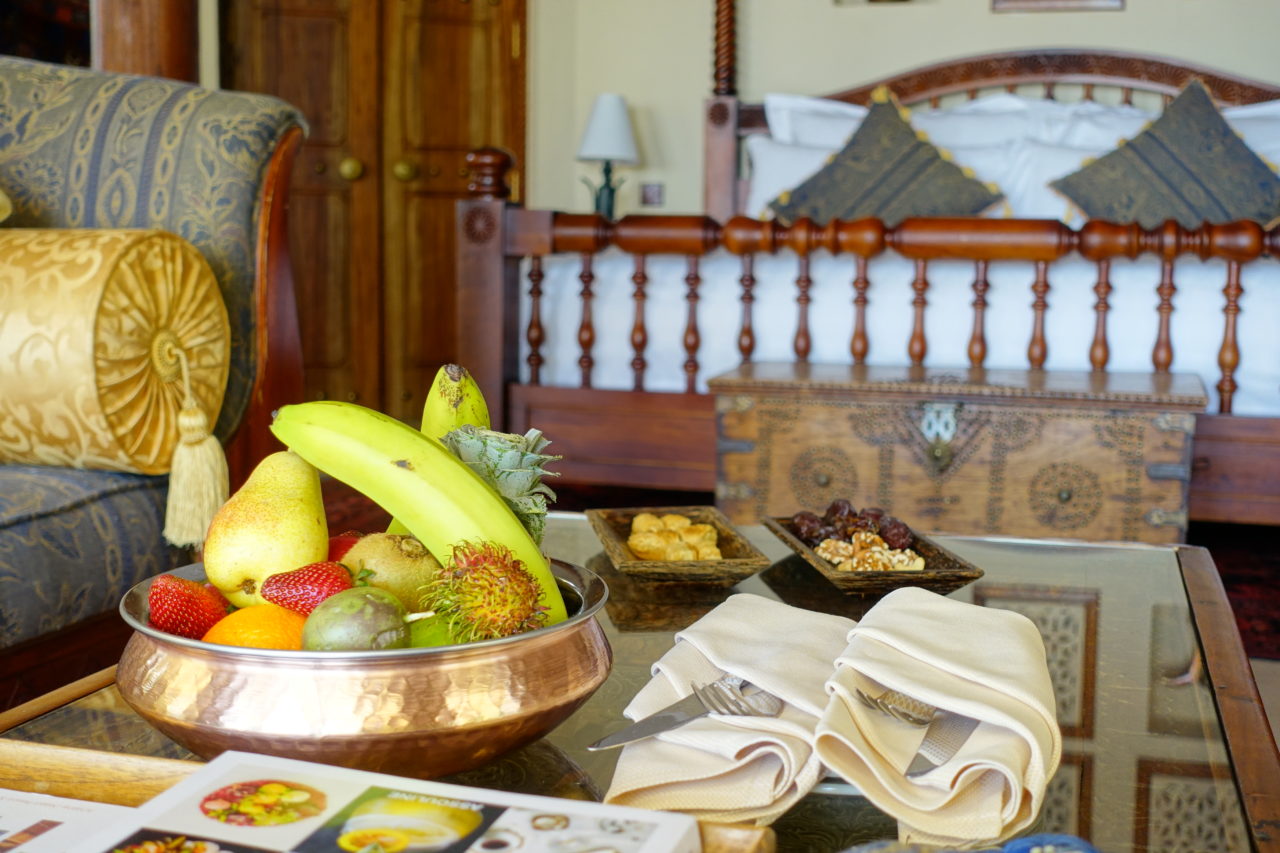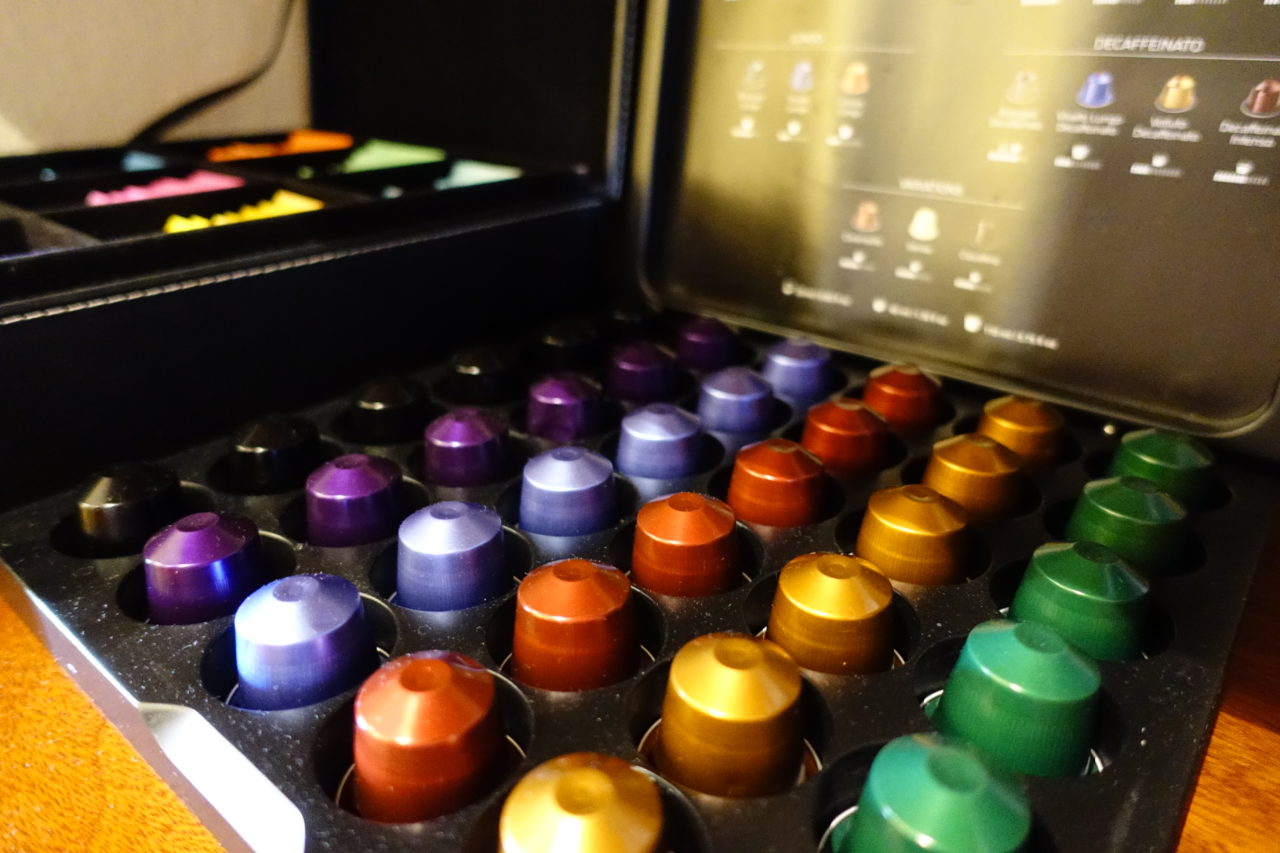 Spending time in your suite is awesome. We heard nothing but birds singing, gentle wind blowing, gazelles came by grazing, drinking from the pool and we spotted a herd of Oryx passing by our pool in the afternoon. You hardly see any guests and really feel remote. Recharging here is a bliss.
First class cuisine in the middle of nowhere
One of the striking experiences during our stay was the cuisine. Seriously. Considering you are in the middle of the desert you would not expect anything close to what you get at Al Maha. The normal rate includes full board, so you get to enjoy breakfast, lunch and dinner. You can order every meal to your suite at no additional cost. You order by phone and 45 minutes later, the world-class associate will either set up your deck table near the pool or the table inside your suite (which was our preference for lunch as it was really hot outside still in September) complete with table-cloth, all condiments one could ever ask for and of course the dishes ordered.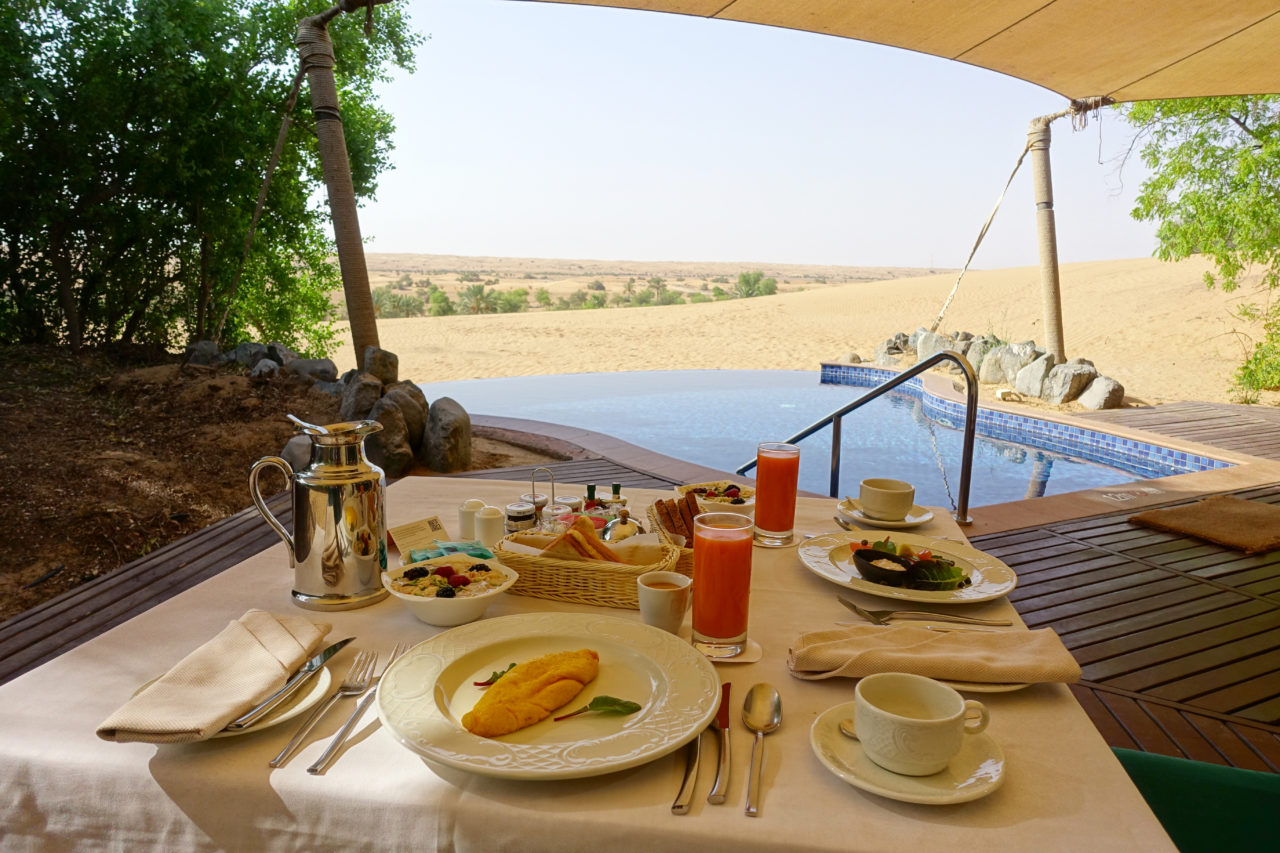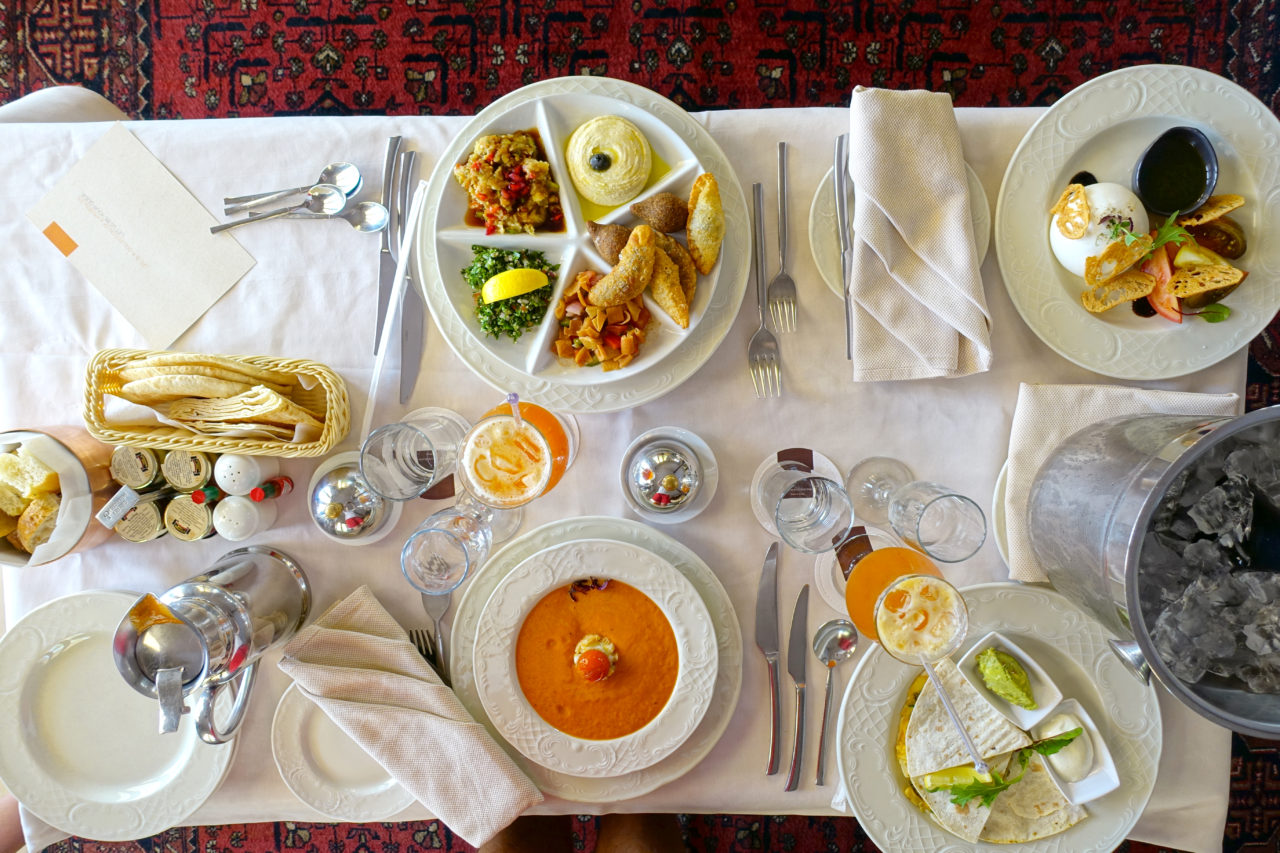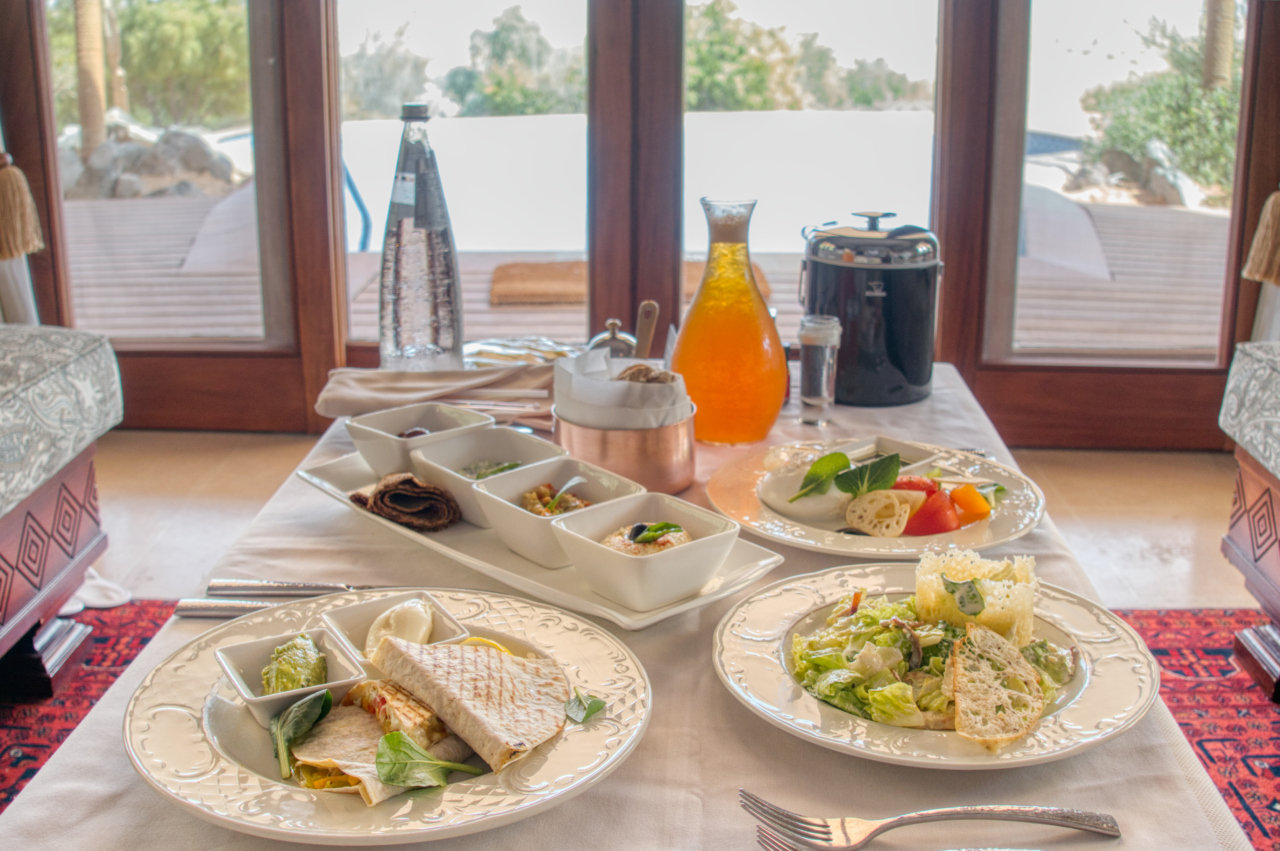 The dining menu is massive and has everything you could wish for. However, not only in terms of quantity but most of all quality-wise, Al Maha delivers. There was not a single dish during our stay that did not exceed our expectations. We tried a lot from breakfast omelets to European starter dishes over Arabian Mezzeh, sashimi to beef filet – the food was really world-class. I'm not so sure about the sustainability aspect here as it was so good. Yummy, well presented and definitely the best in-room dining experience I've ever had. We usually took lunch in the comfort of our private suite but went to Al Diwaan for dinner. Simply incredible.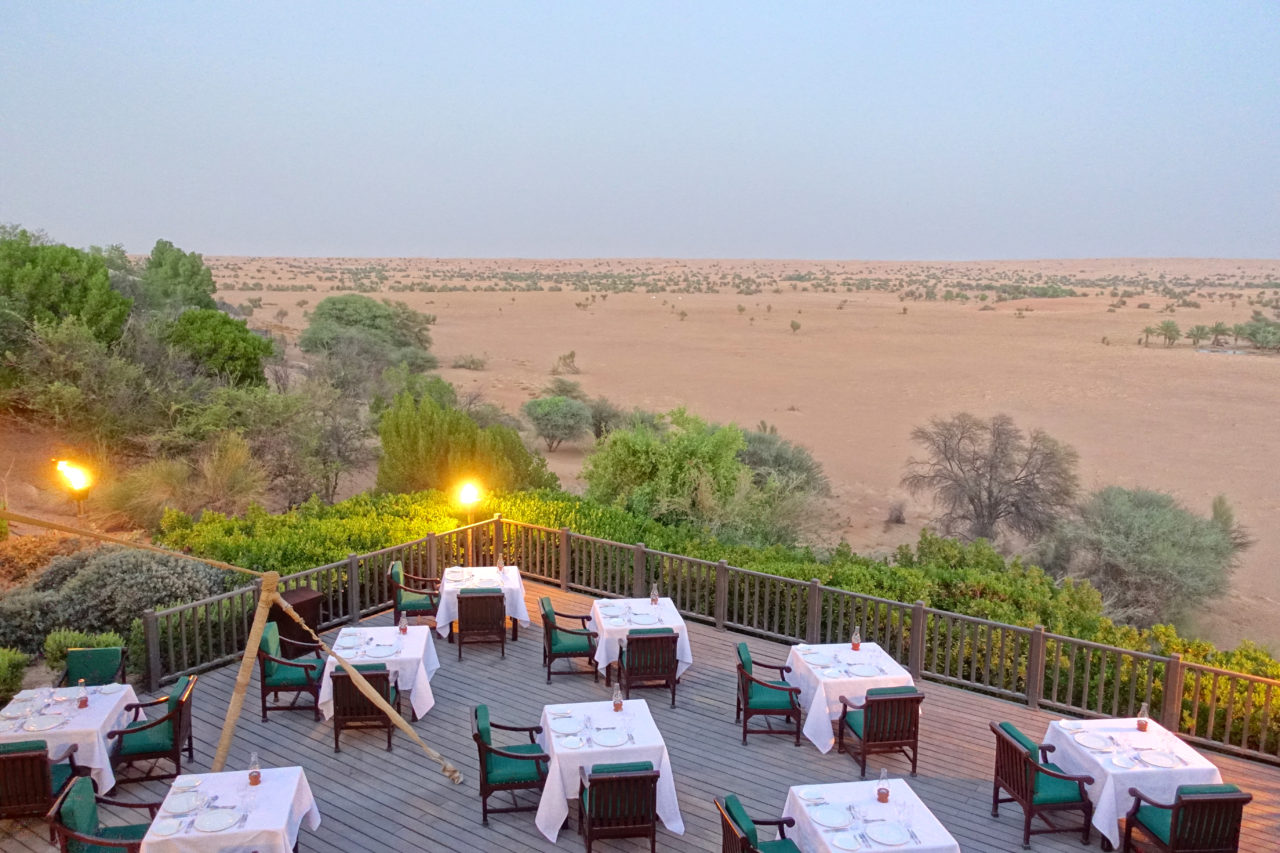 Desert activities
While I'm sure you will be enjoying the relaxation and tranquility, there is no shortage of things to do. Inclusive in your rate are two daily activities that you may choose from and which are offered courtesy of the local guides of the resort. Activities include falconry (in the very early morning!), camel riding, sundowners in the desert, nature walk or drive, wildlife spotting, archery and dune bashing with 4×4 cars which is now offered at a supplement of AED 250 per person.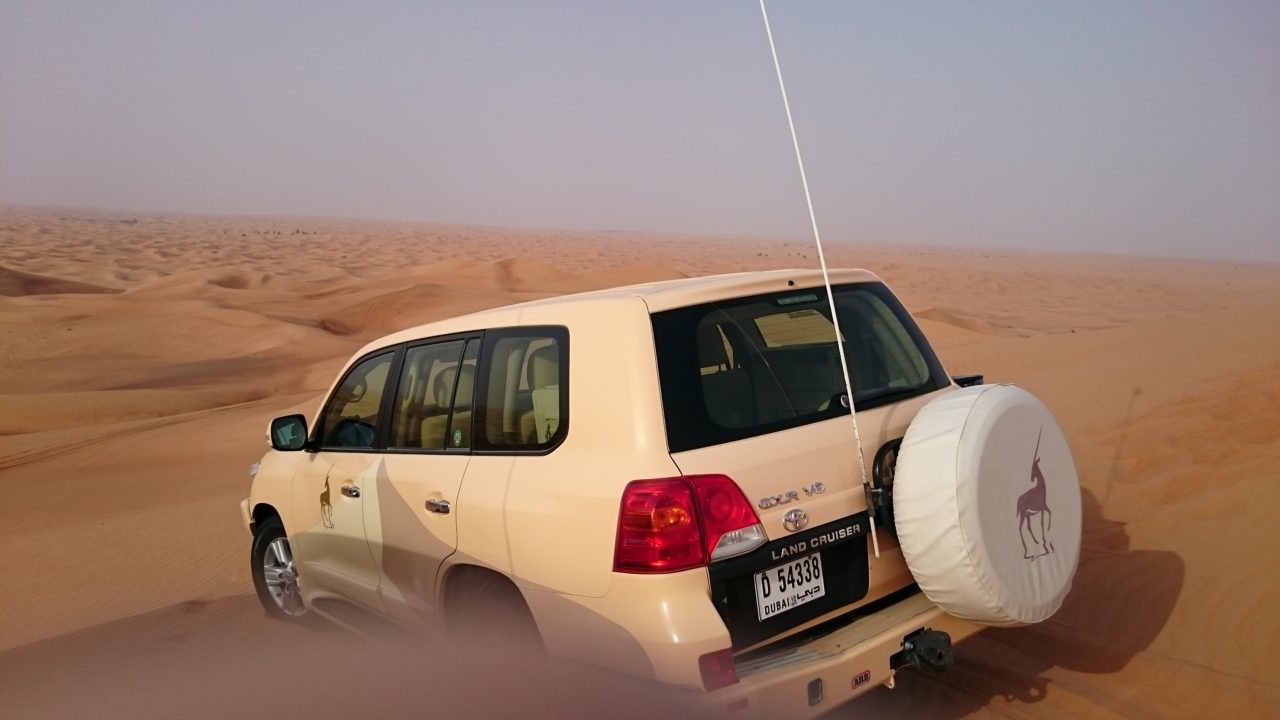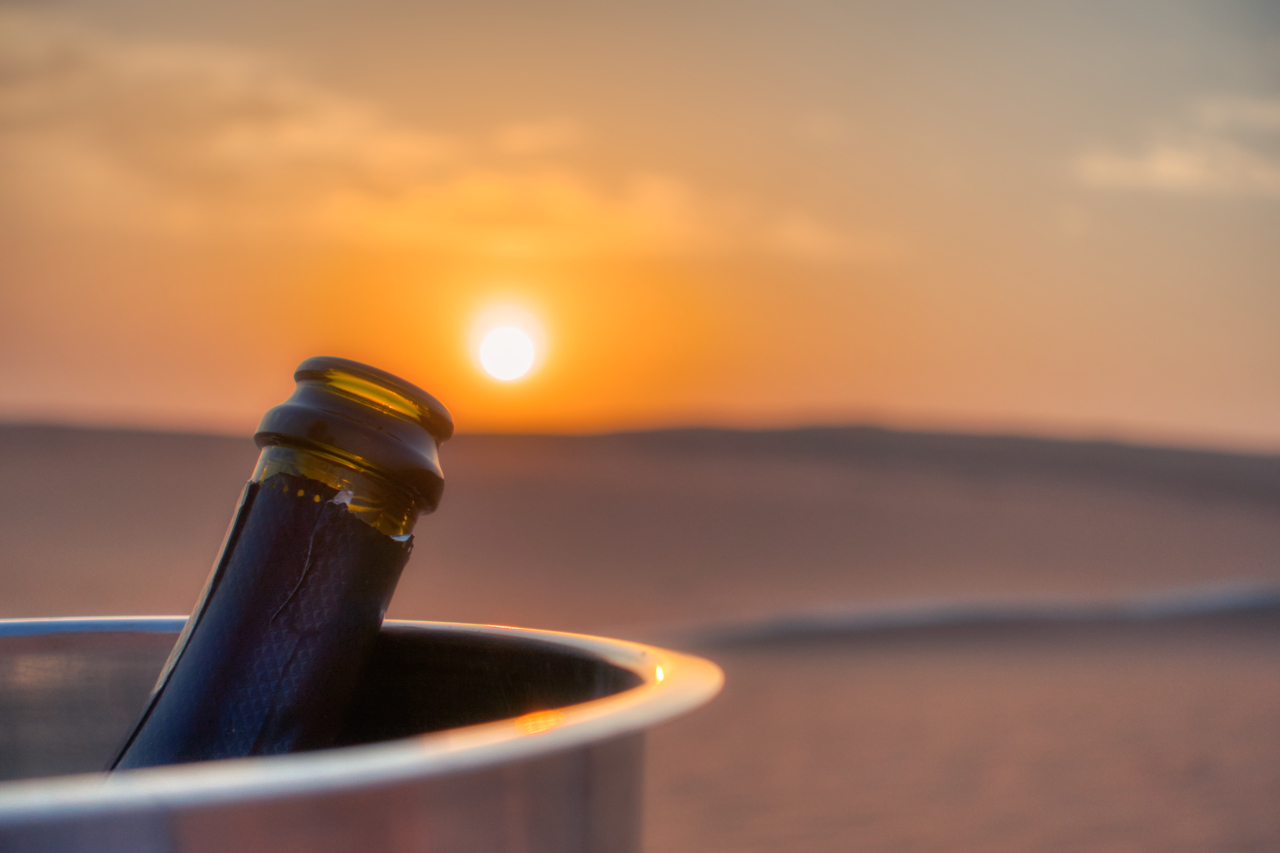 Our guide, Courtney, has been at the resort already during our last stay and again was explaining trivia about the gazelles and Oryx as well as the desert to us. The team of guides at Al Maha is professional and very friendly. They make sure you have a great time: Post any questions to them, there is so much to discover and appreciate!
Spa in the desert
As you can tell from the name, the Al Maha also features an impressive Spa which is located in a building close to the main building. It features a large, desert facing infinity pool along with cold towels, water, sunloungers and a Majlis with outdoor carpets and benches.
The Spa has facilities that are blending perfectly in the beduin-desert-style flair of the resort. A and I had the luxury of experiencing a side by side Lomi Lomi massage in one of their treatment rooms, followed by some rest in the nice lounge afterwards. Fresh fruit, water and coffee are served after your treatment.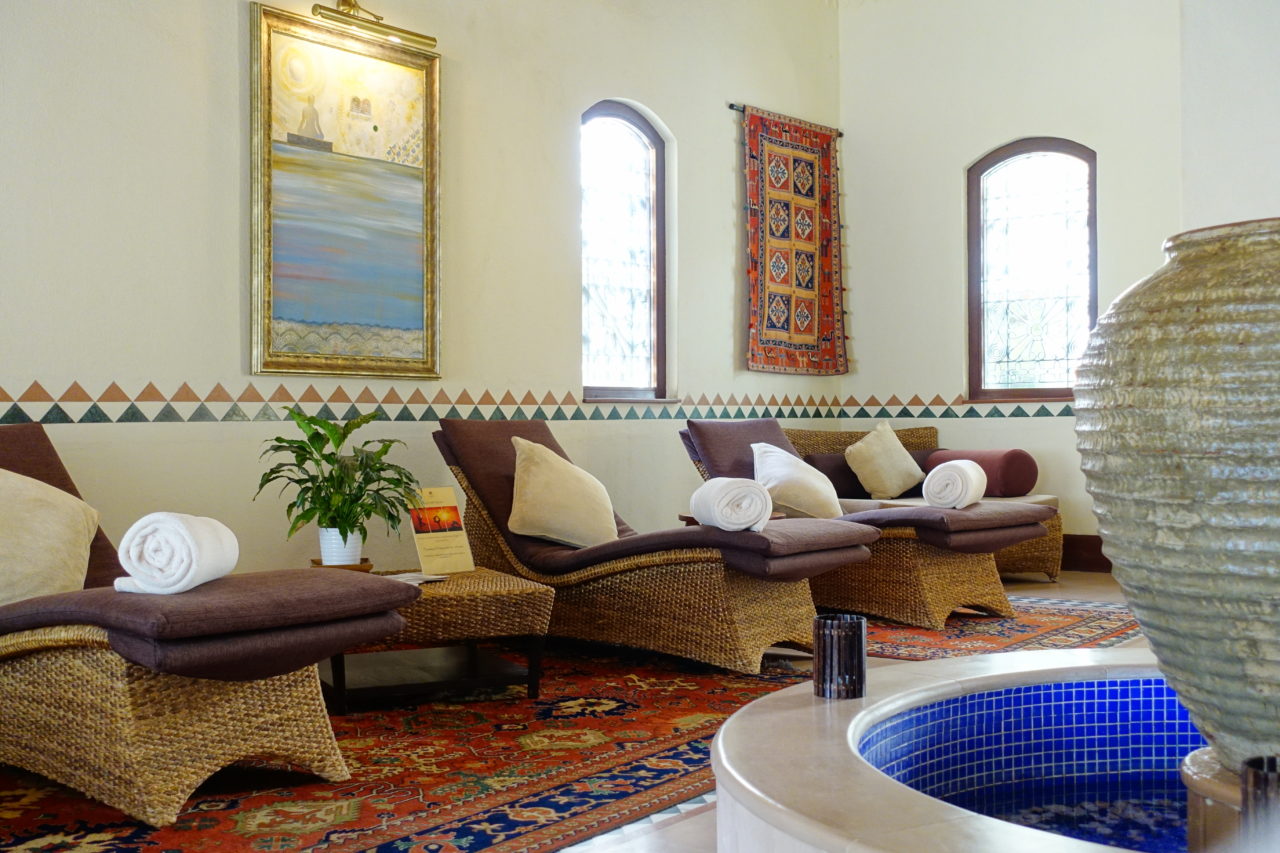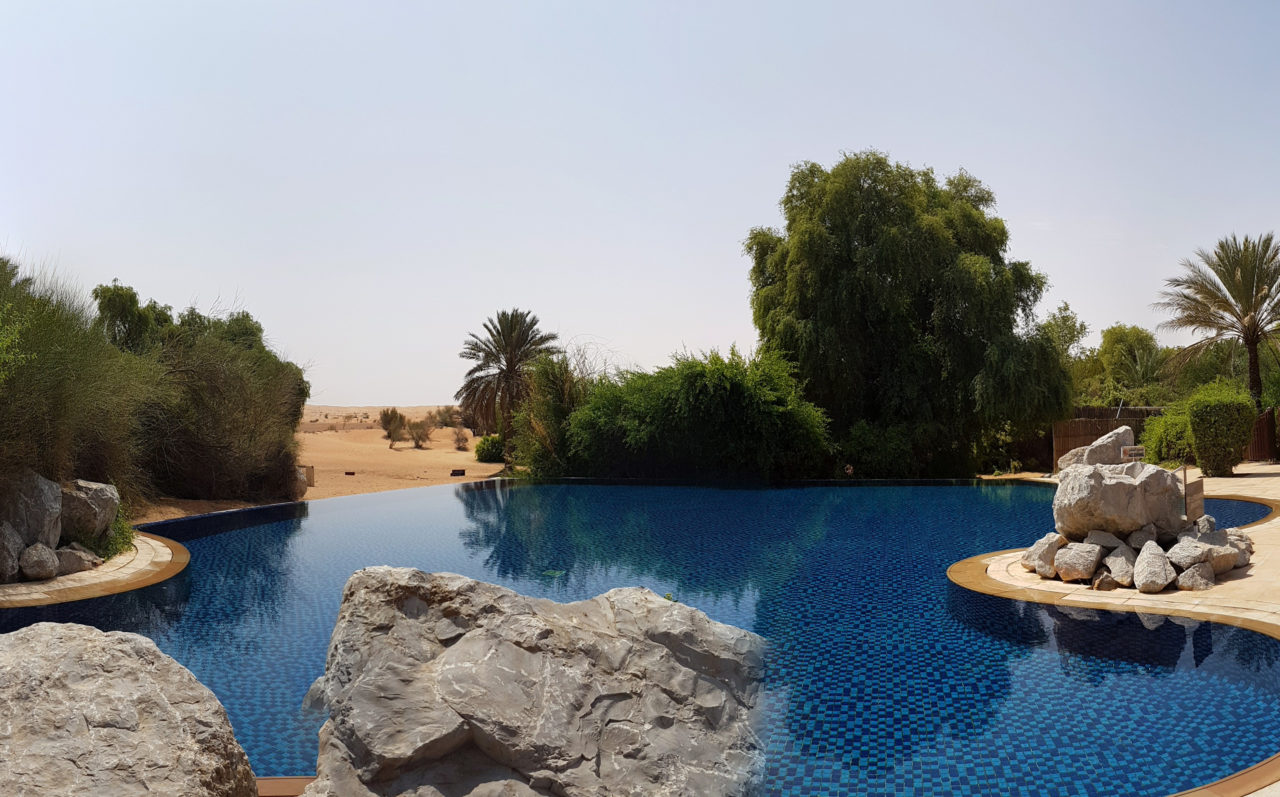 The staff was great and charming, the massage experience among the best we've had and the overall relaxing atmosphere of Al Maha contributes to pure relaxation the moment you enter. I'd highly recommend a treatment at the Al Maha Spa while you are there.
The team really renders the difference
What really sets Al Maha apart is the service that is always going above & beyond. I get to stay in a lot of 5* luxury properties but Al Maha outperforms them in the little details. For example, housekeeping is always entering your room as you are having breakfast or dinner in the restaurants. They get a notice you are out eating so they will never 'disturb' you. On another occasion the associate noted we were ordering two glasses of plain ice tea multiple times so he brought us a whole pitcher to enjoy the next time. One time, they noticed A ordered a bottled beer he couldn't drink at the spot so they brought a whole cooler to keep it freezing cold all the time. Even the in-room Nespresso machine got properly cleaned before our stay. At breakfast time, the team quickly remembered our preferences and prepared everything before we could say a thing. Whenever an associate sees you walking around the resort he/she is immediately offering a buggy ride. You are greeted by name every time – I could go on and on as I was deeply impressed with our experience.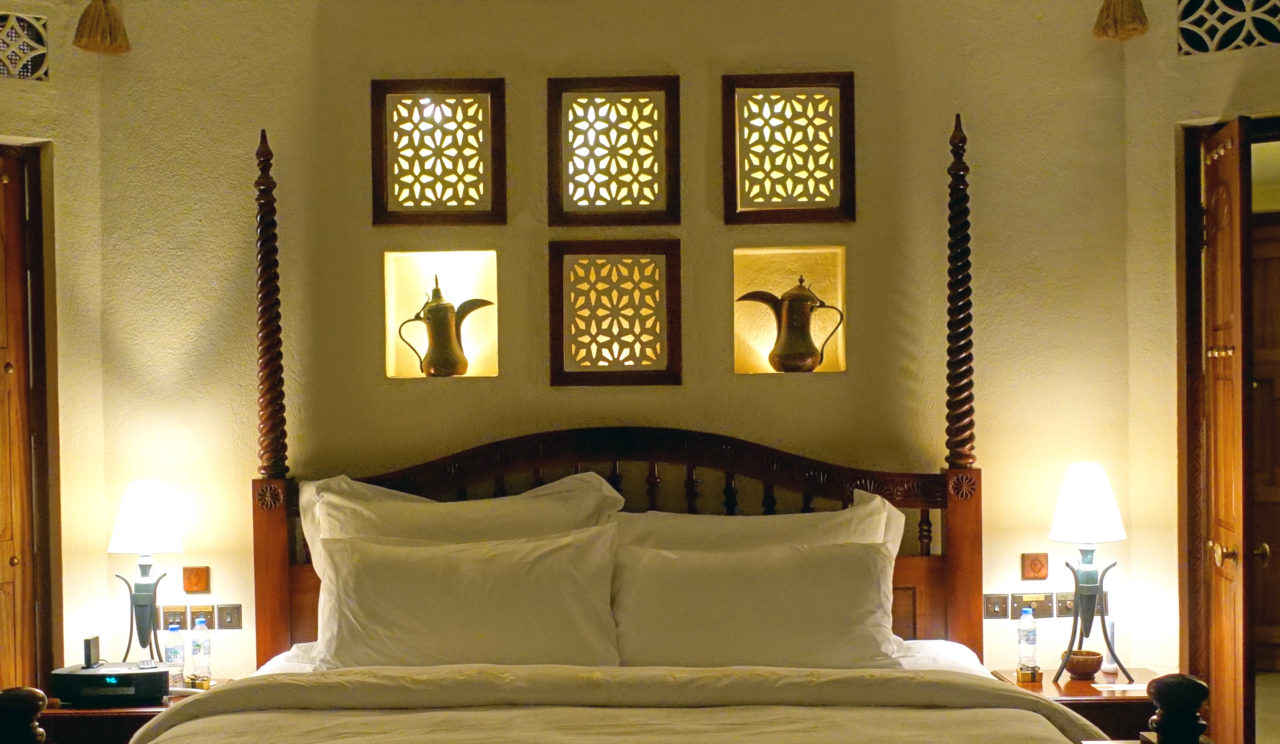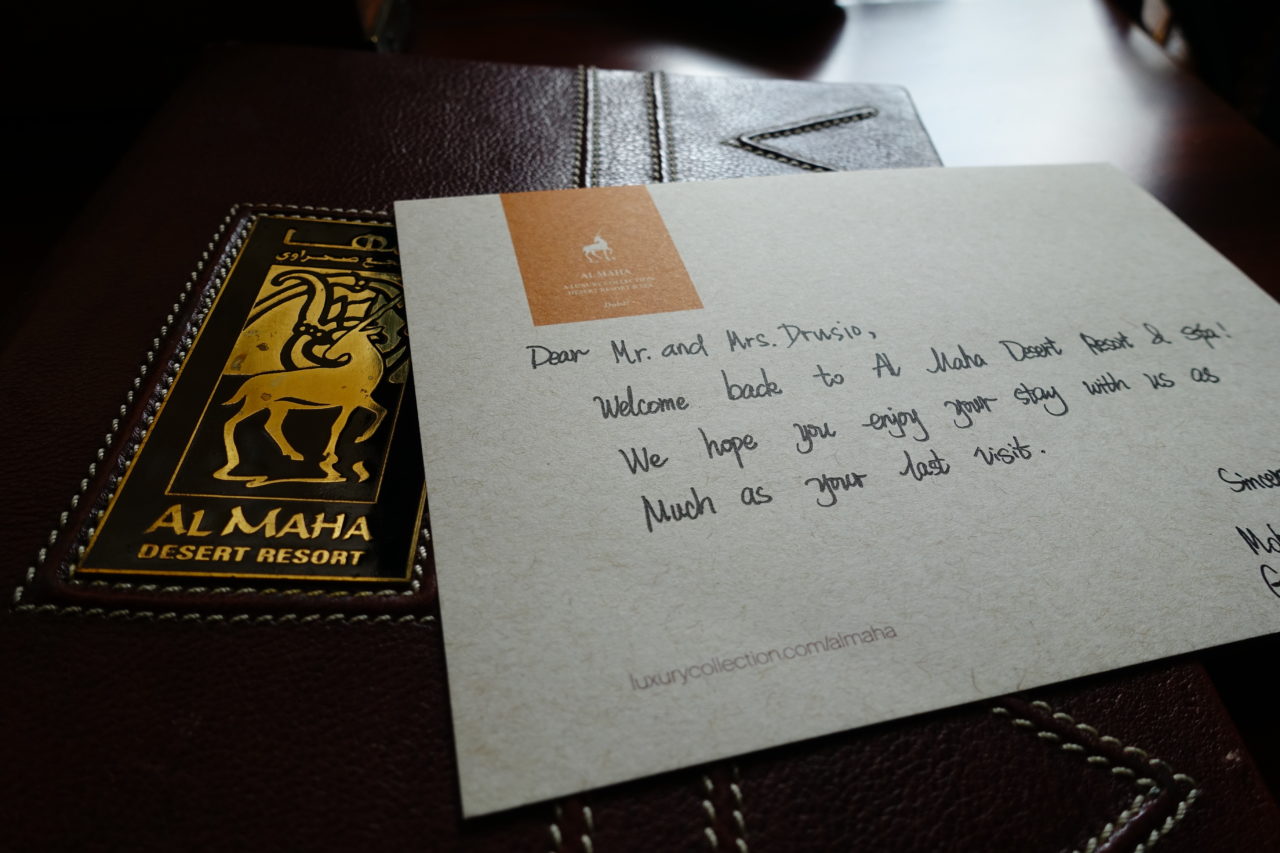 Passport & Palmtree conclusion
It's difficult to find anything about Al Maha that is not plain awesome. You have to be into relaxation and tranquility but for that it's one of the most memorable destinations I know. Although it has been there for many years, the whole luxury bedouin desert style just really fits to the vibe. Be prepared that the experience comes with a price tag, but considering what you receive it's definitely worth every Dirham.
Learn more about some of my favourite Dubai experiences here.