One&Only The Palm has been on our bucket list of Dubai hotels to see for such a long time. When A & I had the chance to extend our last trip to the UAE for some days, we took it and booked the One&Only with its iconic location on the manmade island of The Palm for three nights.
Secluded location and opulent luxury
From Jumeirah it takes us roughly 40 minutes to go to the One&Only mainly because it's located at the very end of the west crescent of the Palm Jumeirah. This secluded location however makes it a perfect beach hideaway which is still in reach of many Dubai sights. We love the modern Arabian styled theme & architecture. While the sister property, the O&O Royal Mirage is a bit older and more plush, the property on the palm is more modern and boutique styled with just 90 rooms. The resort consists of a main building plus several beach houses, some with a private pool. The gardens in between are absolutely beautiful and well maintained, just as all areas of this stunning property. It does not matter where you go, almost every spot is Instagram worthy with beautiful Arabian courts, warm light and lush gardens. The backdrop of the skyscrapers of Marina makes it a surreal place to be at.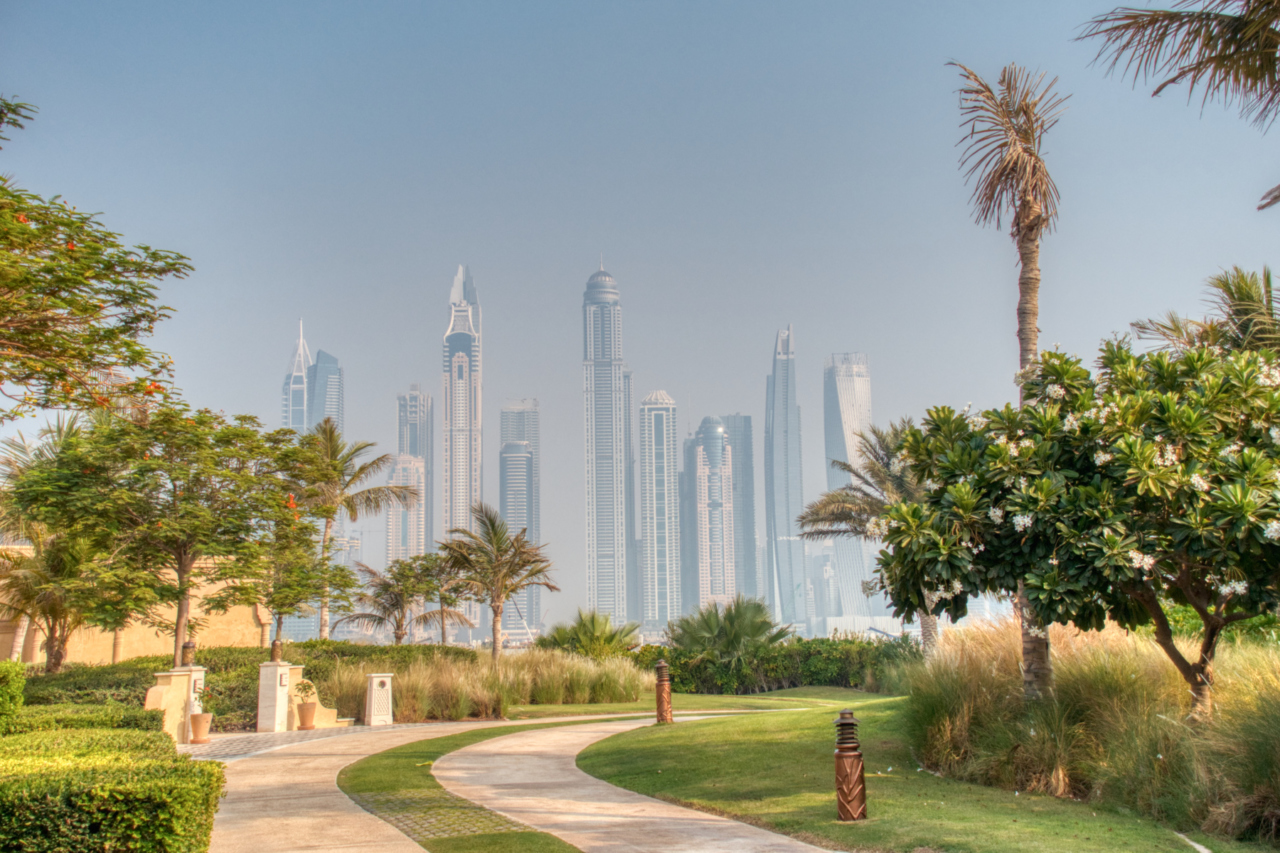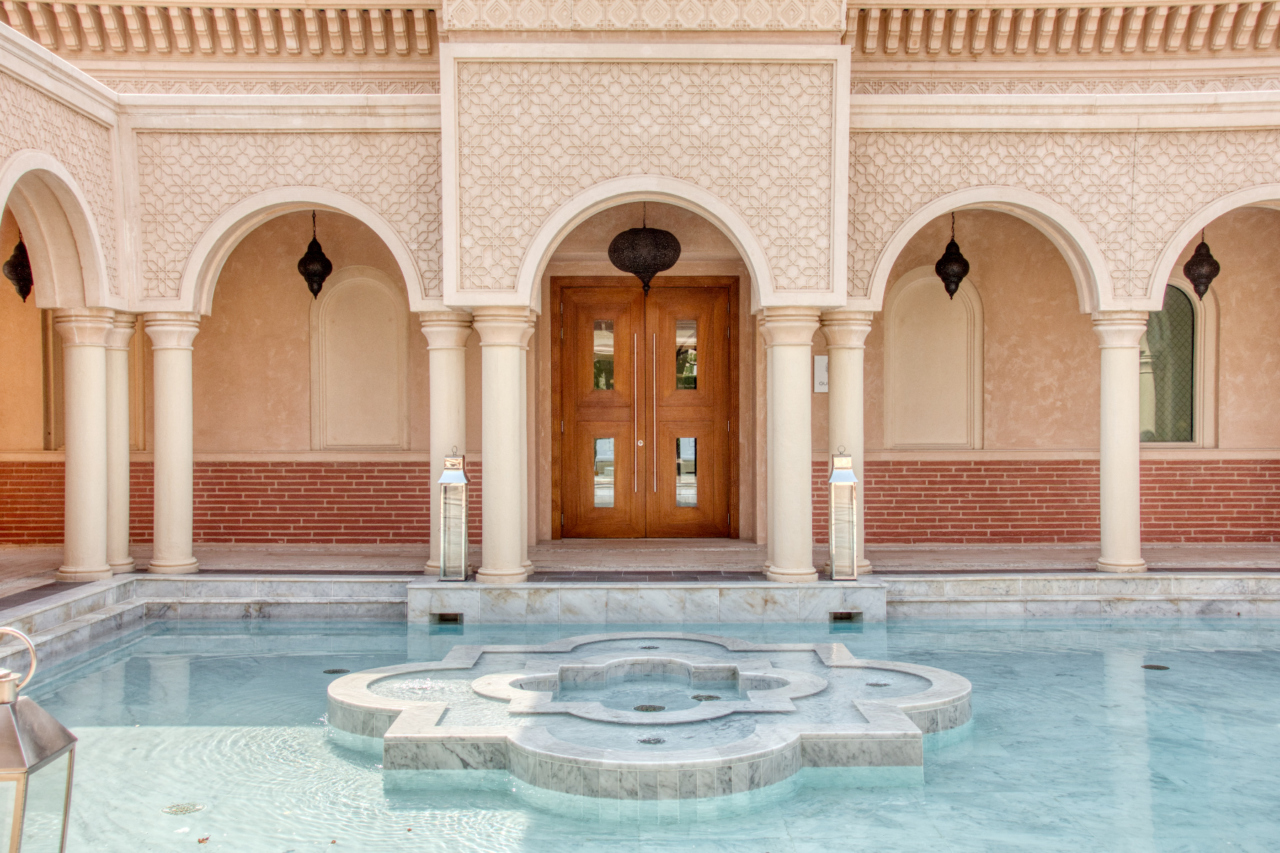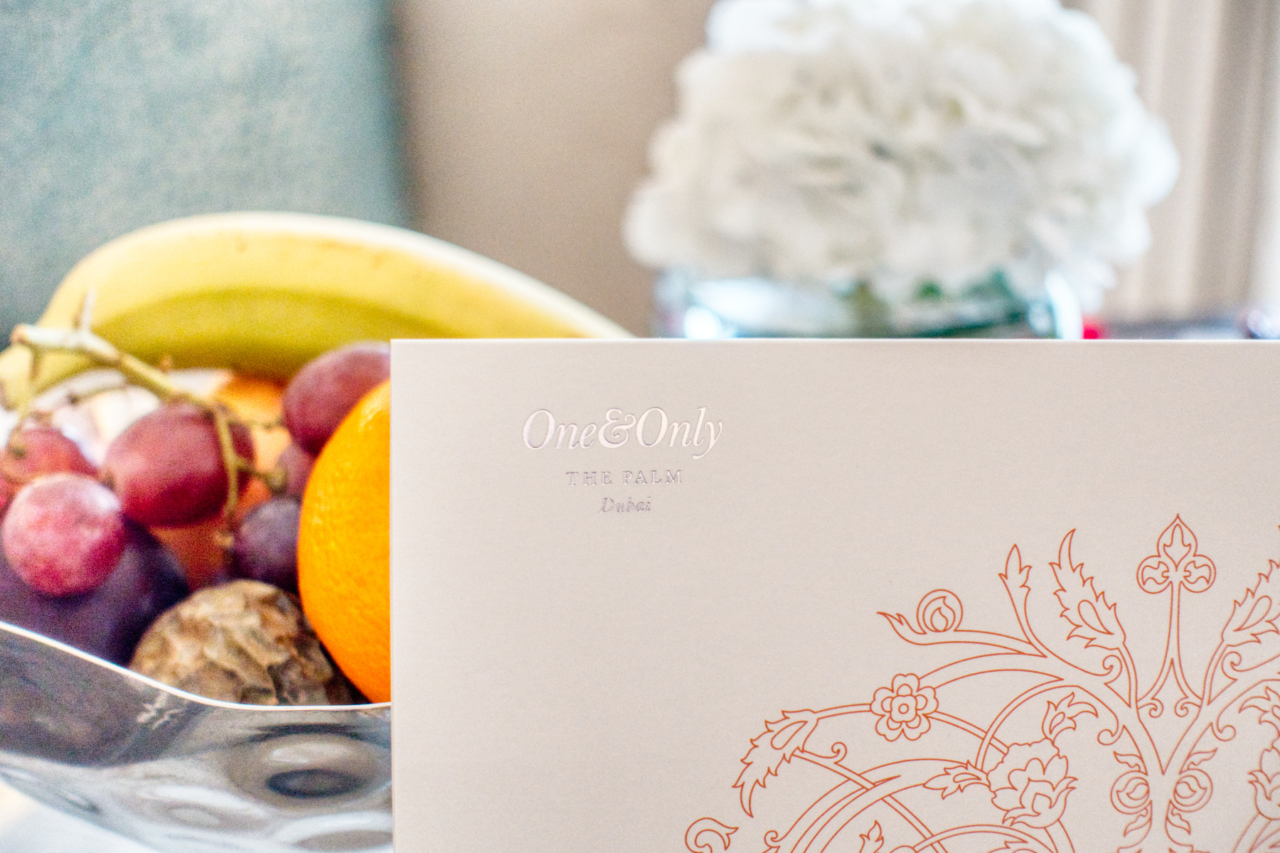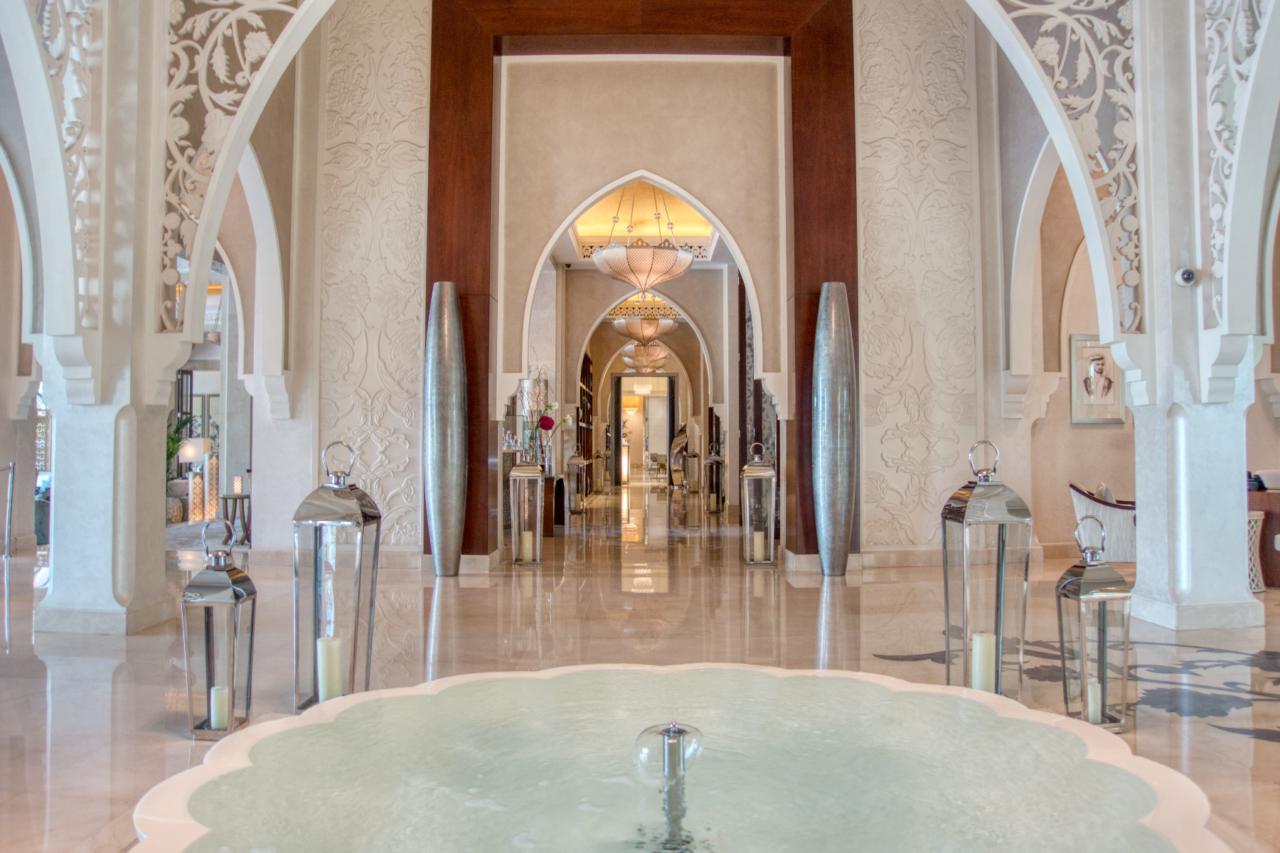 We arrived at noon and were greeted by the friendly associates who did an efficient check-in while we could enjoy cold towels and a refreshing drink in the lobby. I liked the fact that check-in takes place while seated in the comfortable sofa area and not at the reception counter. We were lucky to be upgraded from the main building to a Palm Beach Premiere room, located in one of the beach mansions to which our friendly butler escorted us. The room is of decent size and features light, beachy colors. You will find a very large outdoor terrace, which offers beach views and is secluded between lush palmtrees. When it comes to the room layout, I loved the very comfortable king-size bed and wonderful bathroom with a free standing bathtub and  luxurious Acqua di Parma amenities! A small desk area in the room allows for storing the many handwritten notes and letters we received and a full featured mini bar as well as Nespresso machine sits in the hallway. A pretty large wardrobe and beauty desk allows for comfortable longer stays and small details light the lit outdoor candles every night and a basket of fresh fruit every day complete a perfect room experience.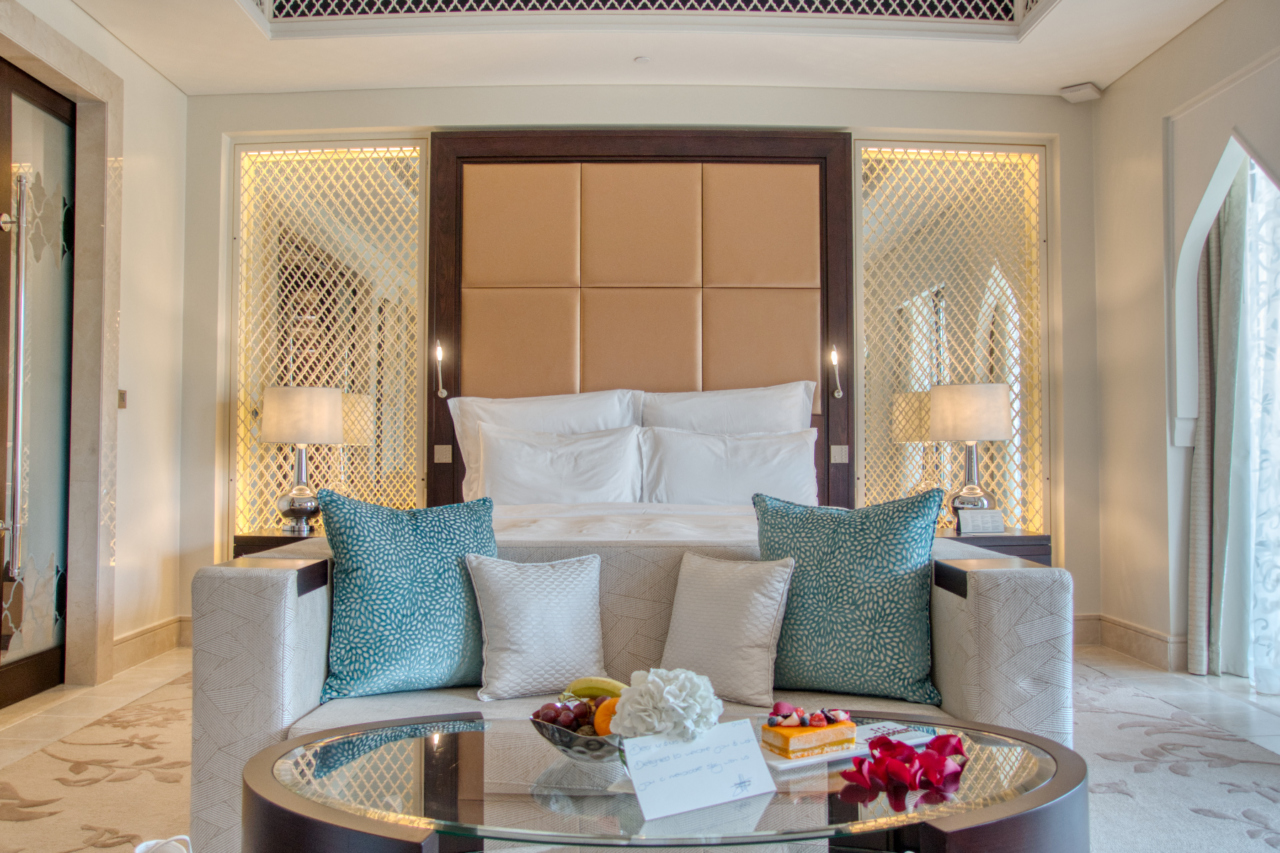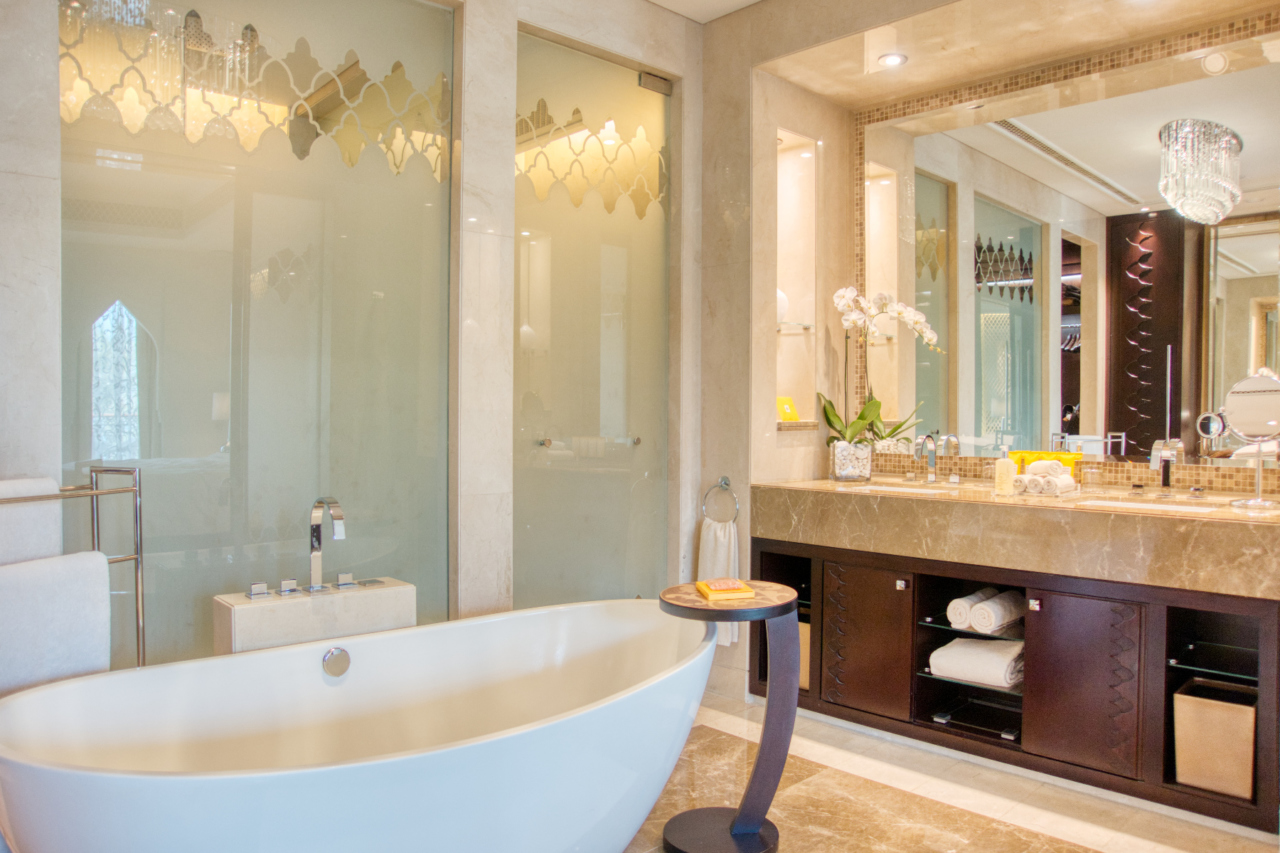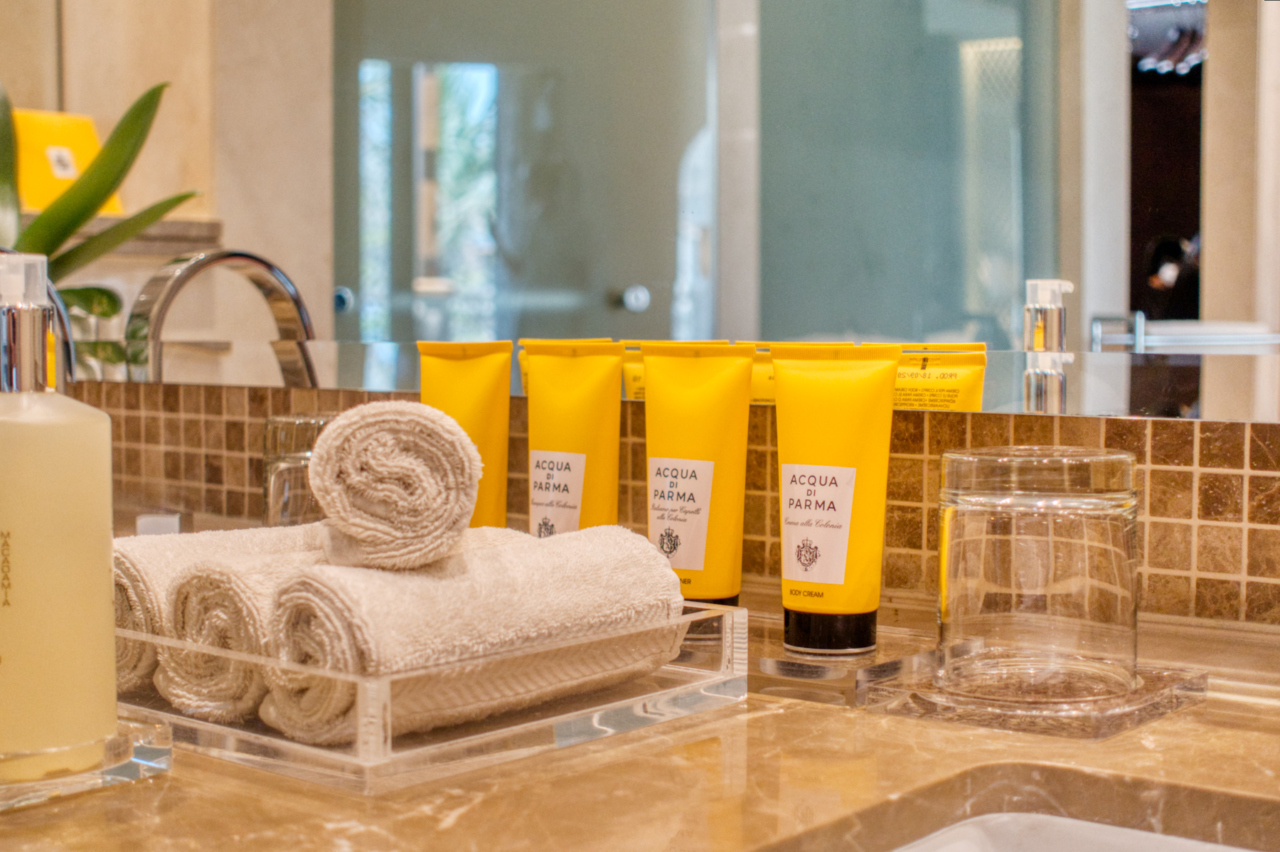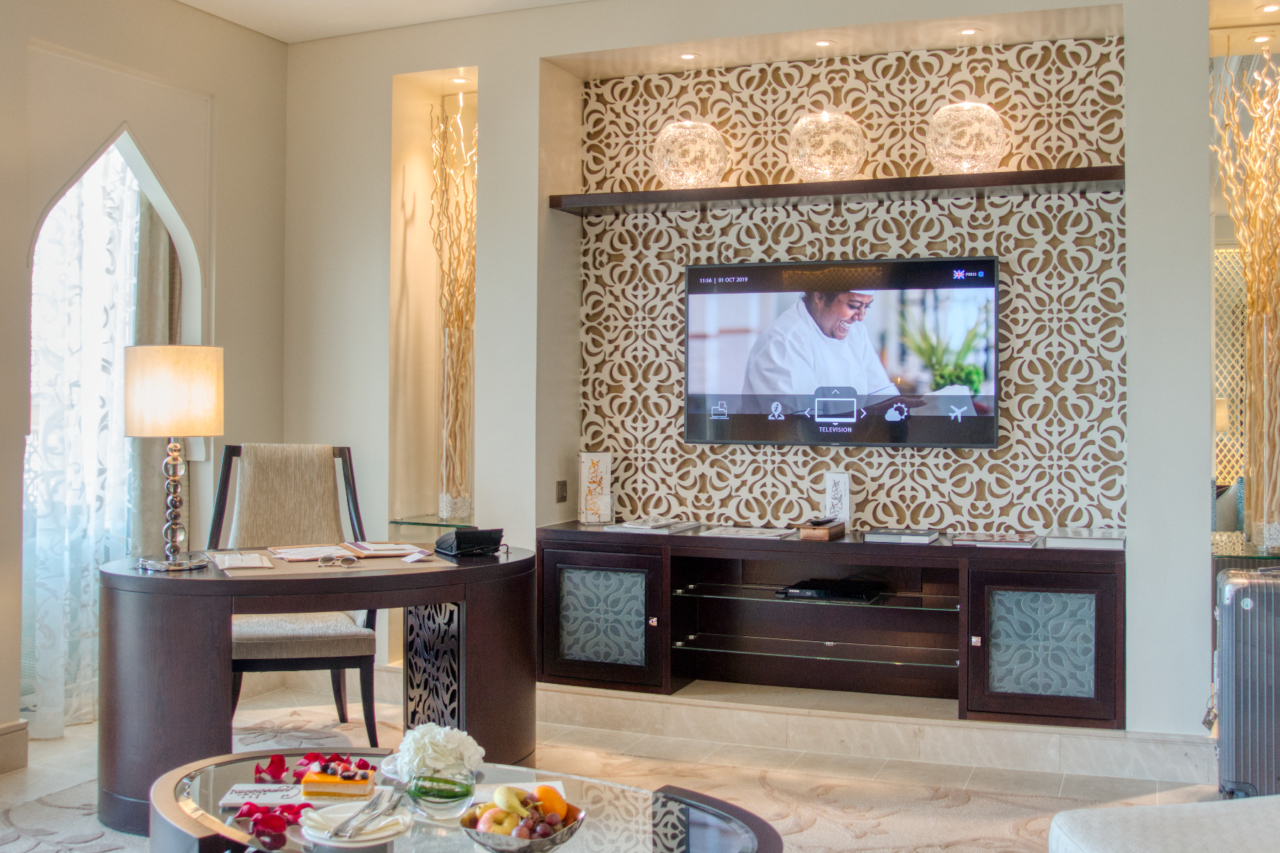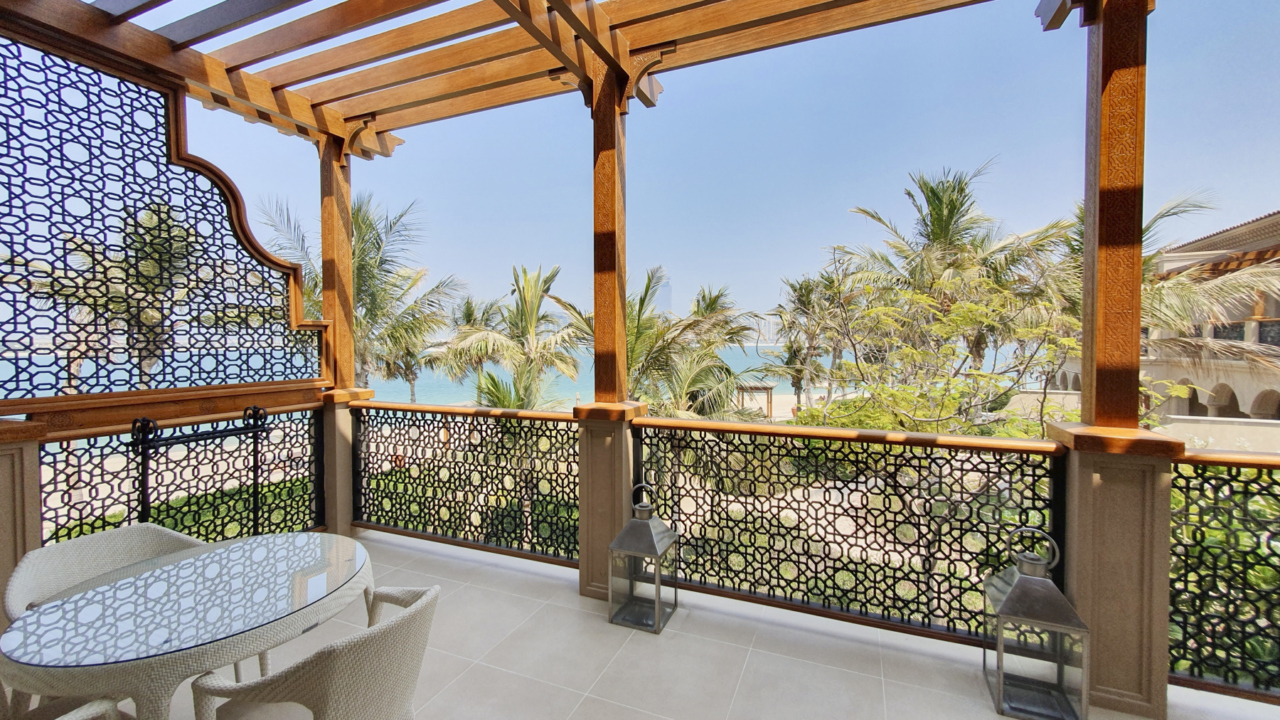 I have to write a remark and mention the O&O patterns. The designer of the property has a true crush for oriental patterns. You find them everyhwere. On carpets, furniture, walls, tiles, papers, seriously everywhere. 😉 If you are a fan of patterns, this is your destination. I like, that the design of the resort is very different from a standard Dubai property and combines Eastern and Western details, taking into account its unique Dubai Palm location elements of Arabian heritage.
Fairytale breakfast and jet-set lifestyle
Our rate included breakfast which is served in Zest, the One&Only The Palm all day dining restaurant. I have to say the breakfast is amazing! Contrary to many other Dubai locations they're not slaying you with choices but offer a very eclectic and top-notch quality selection of everything you could wish for. The semi a-la-carte concept is wonderful and fits to the boutique style of the hotel. From the menu you can choose eggs, waffles, pancakes or porridge in any style and food diet but also smoothies, juices and some other hot dishes. The buffet complements this a la carte selection with an exceptionally good assortment of fruits (Pro-tipp: Try the coconut chia pudding – it is to die for!), bread & pastries, Arabic dishes, cheeses and cold cuts as well as healthy choices. I felt this was perfect light&lovely breakfast to get you started into a perfect beachy, breezy day. On top of that, the team of Zest was friendly and caring, very welcoming and attentive. We had lunch later these days which was a la carte and equally good! Try a Oh! Rose alongside your lunch and let the team spoil you while offering an amazing service level.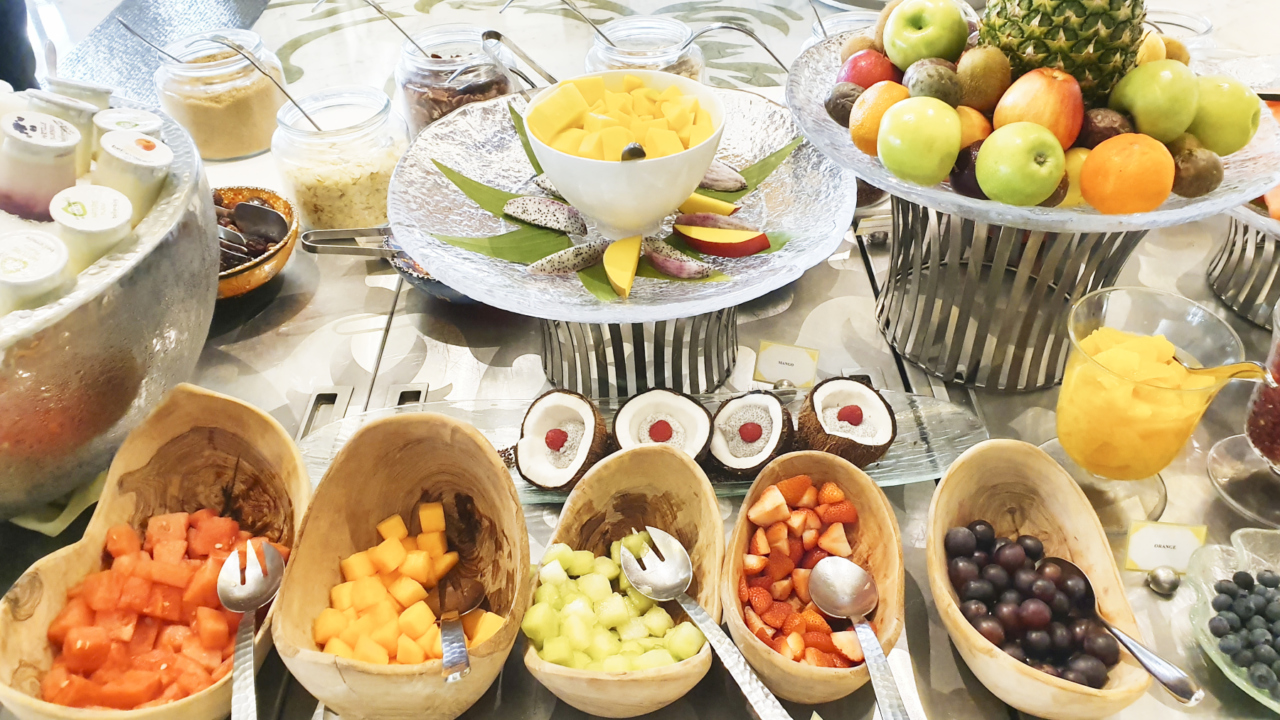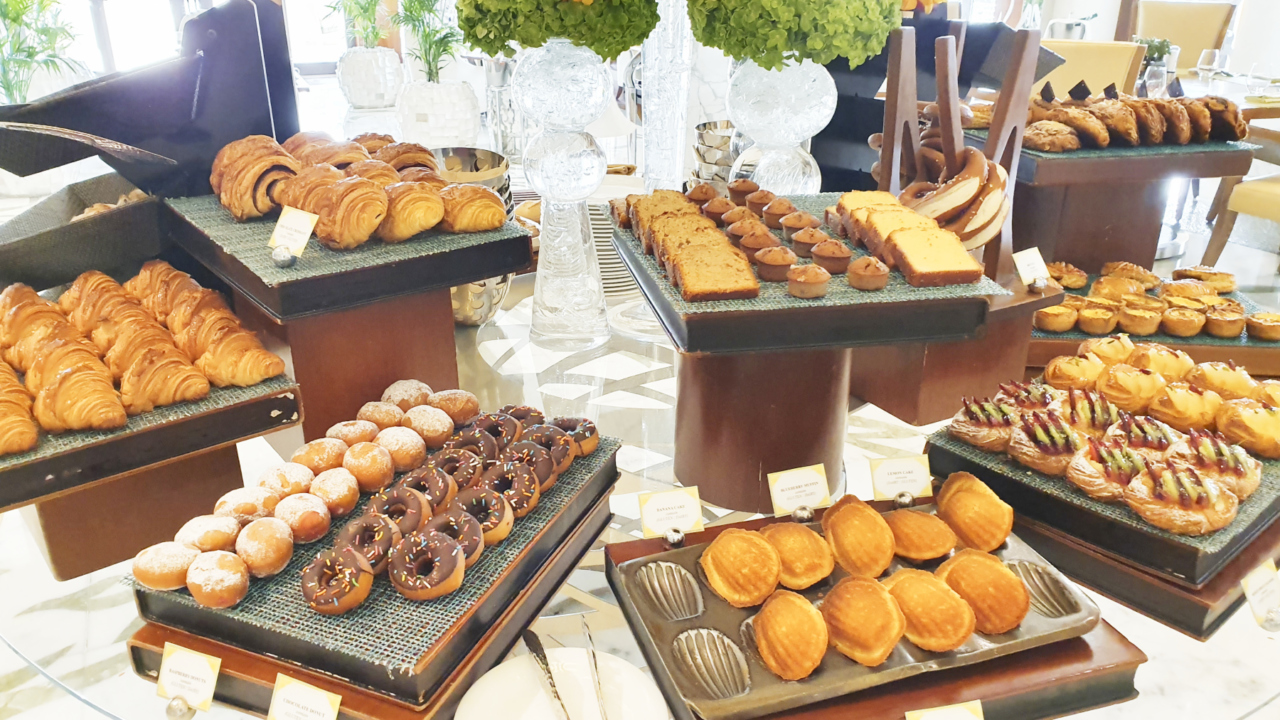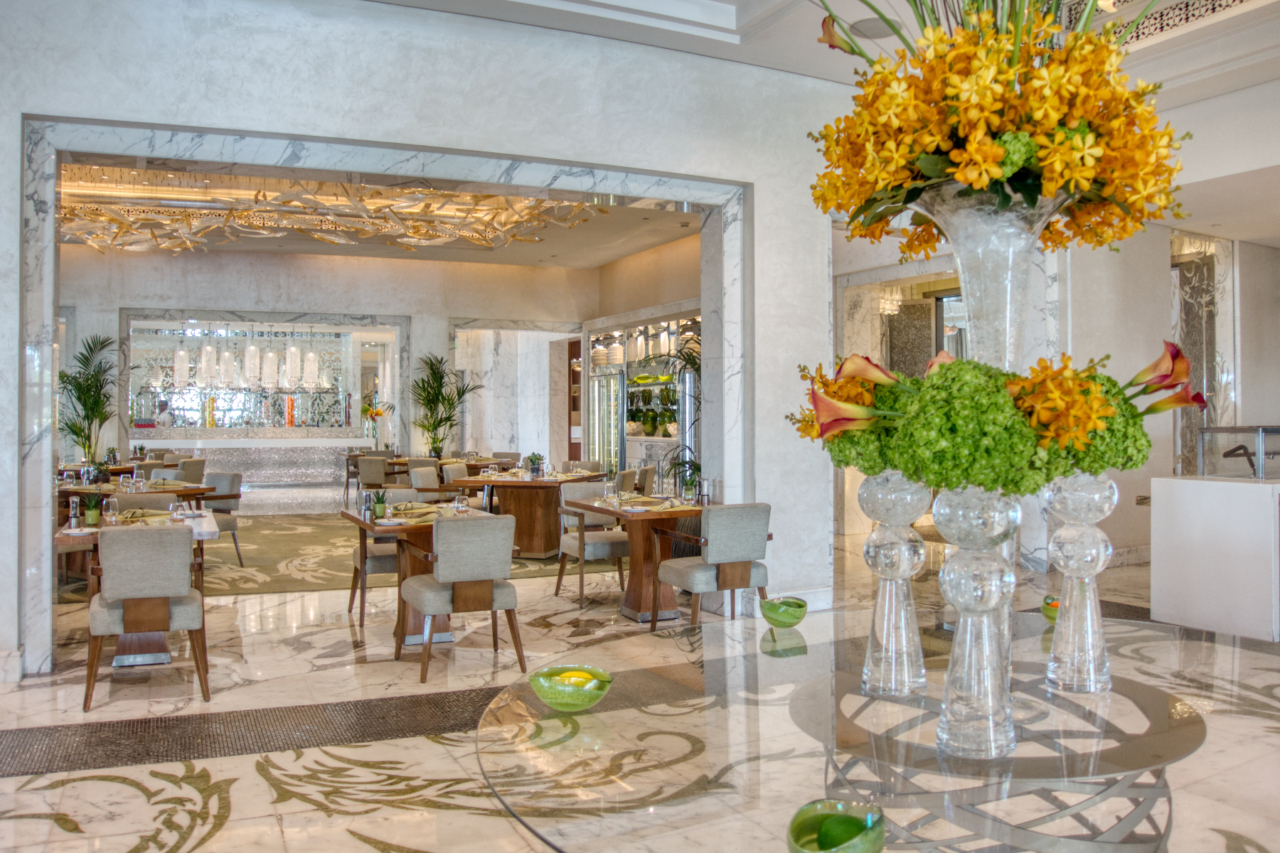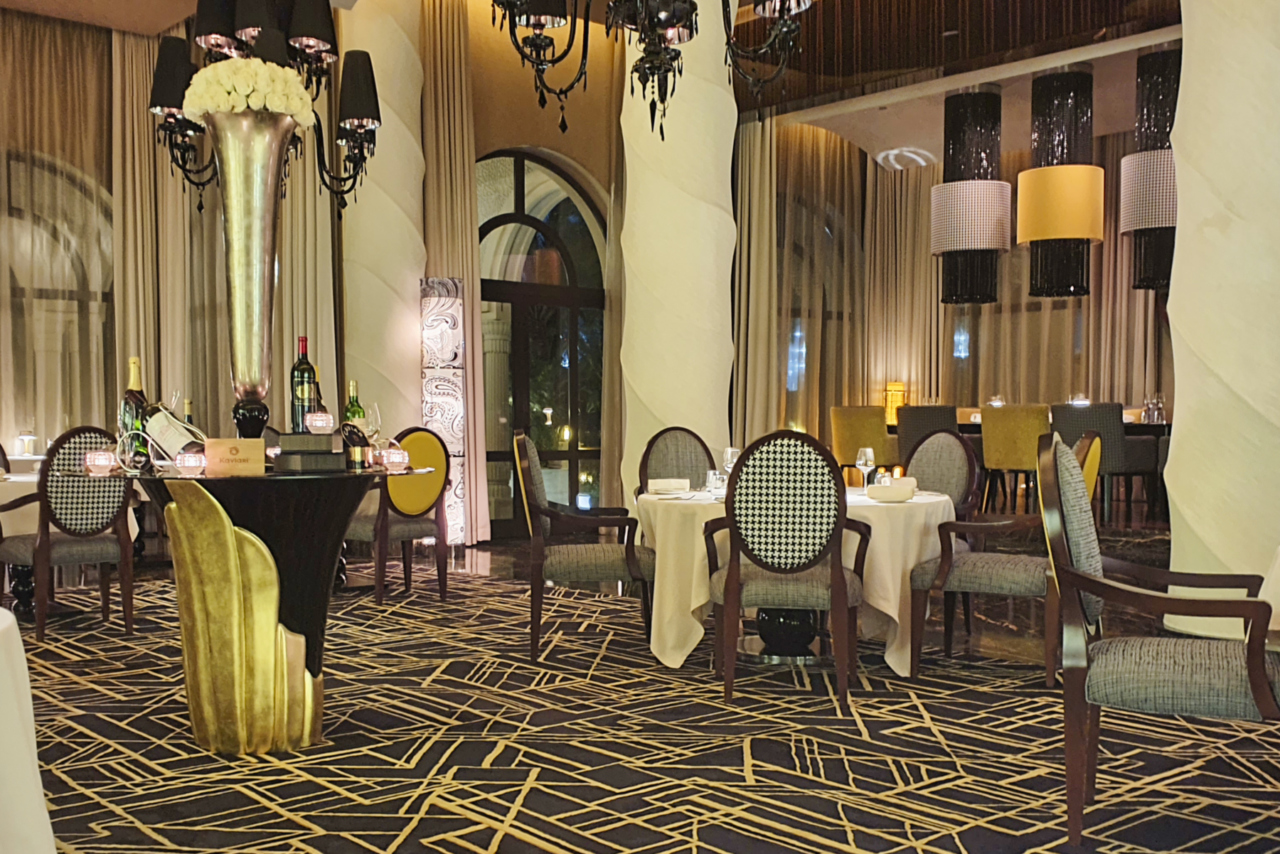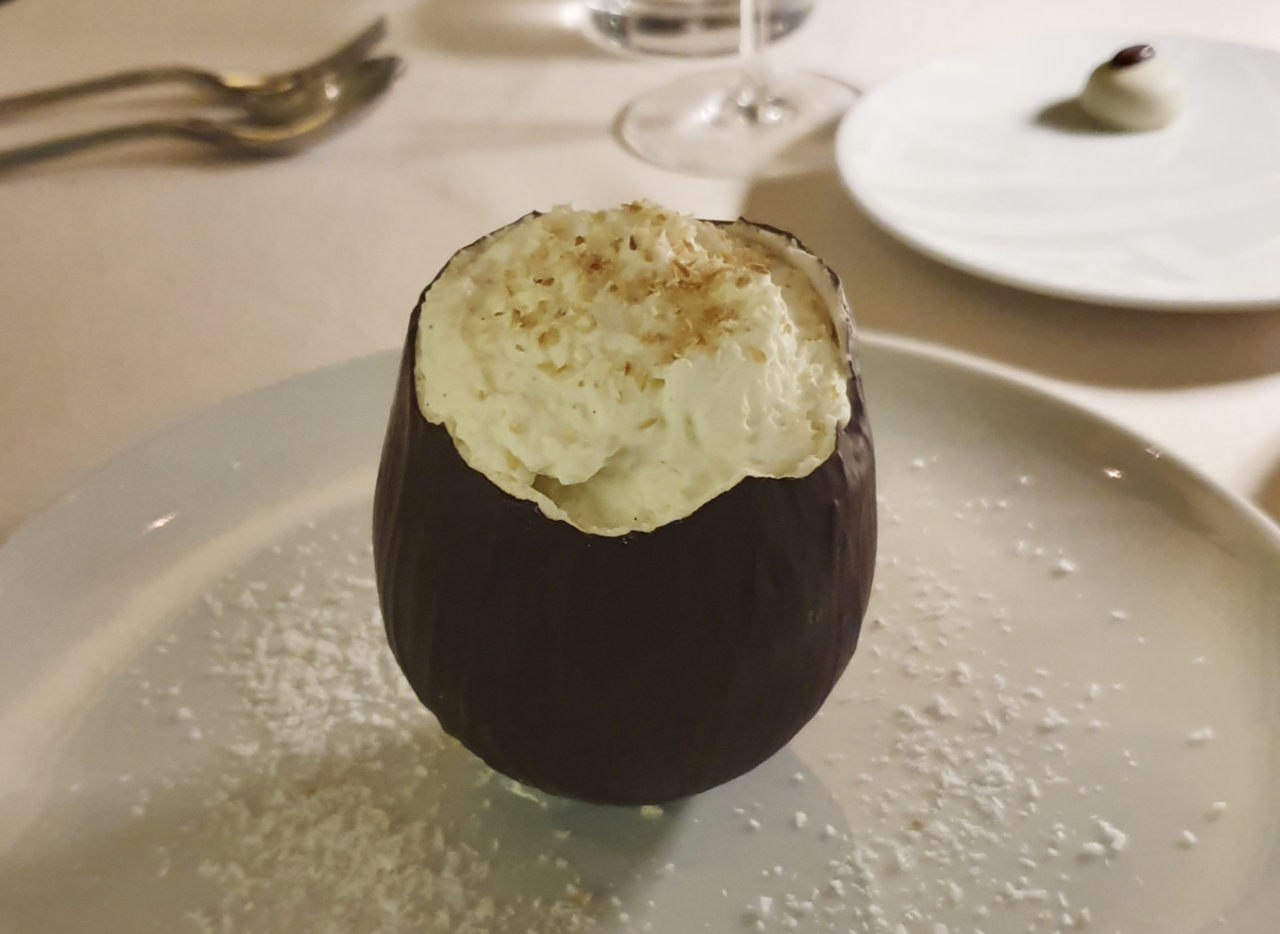 Apart from Zest, you will find the fine dining restaurant "Stay" by chef Yannick Alléno which we have been invited to for dinner one night. The third venue, 101 lounge is located on a pier in the private marina of One&Only The Palm with sweeping skyline views. From here you can also take the complimentary private yacht shuttle offered by the resort, which takes you to the beach of One&Only Royal Mirage near Marina in just 10 minutes. Apart from the jet-set feeling this is a handy shortcut as you don't have to ride all the palm down with an Uber or  cab which  can easily take 30-40 minutes. We usually took the boat to the city at dawn and went back with a car later that night. Definitely a stylish and convenient transfer that feels private, convenient and unique.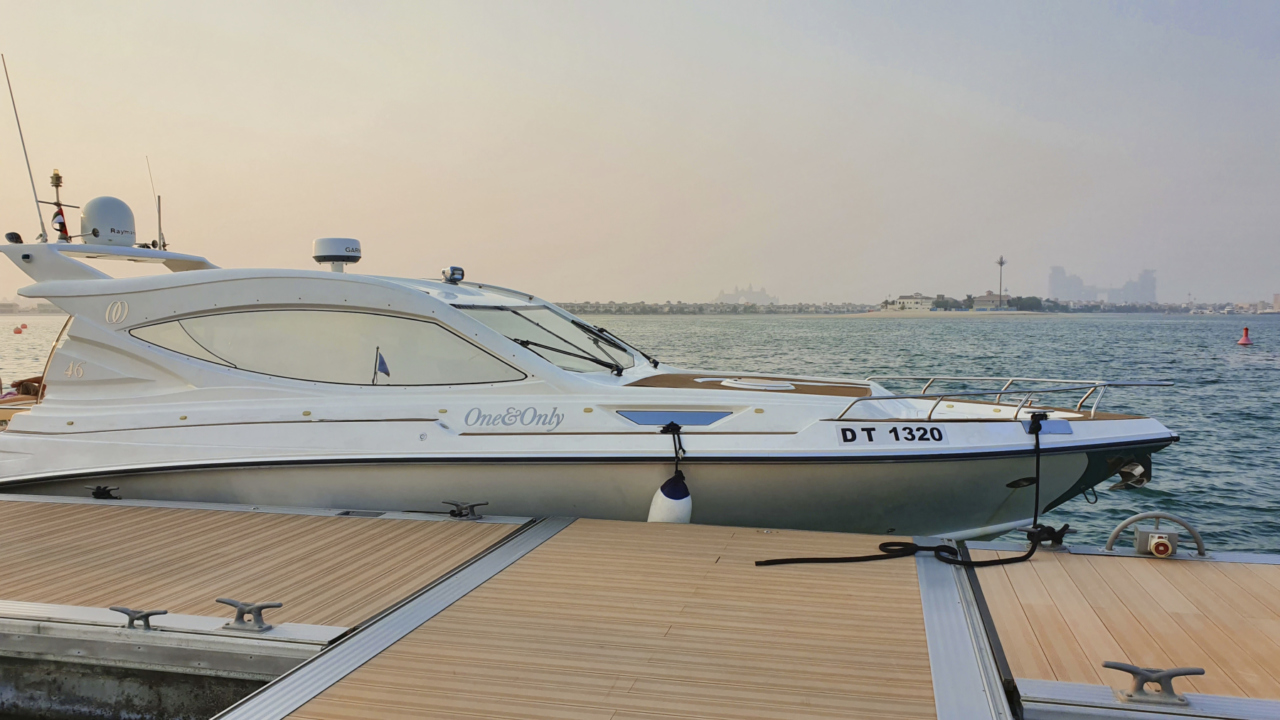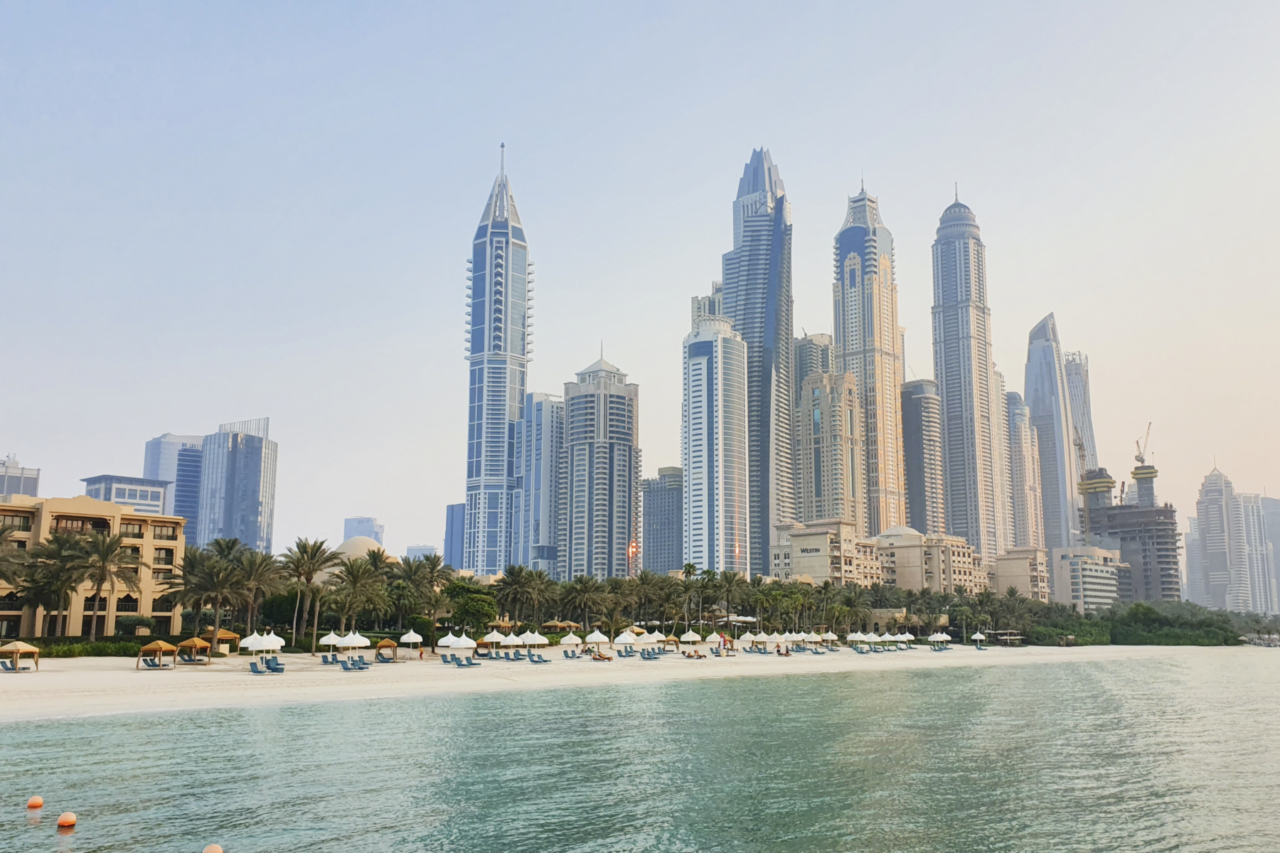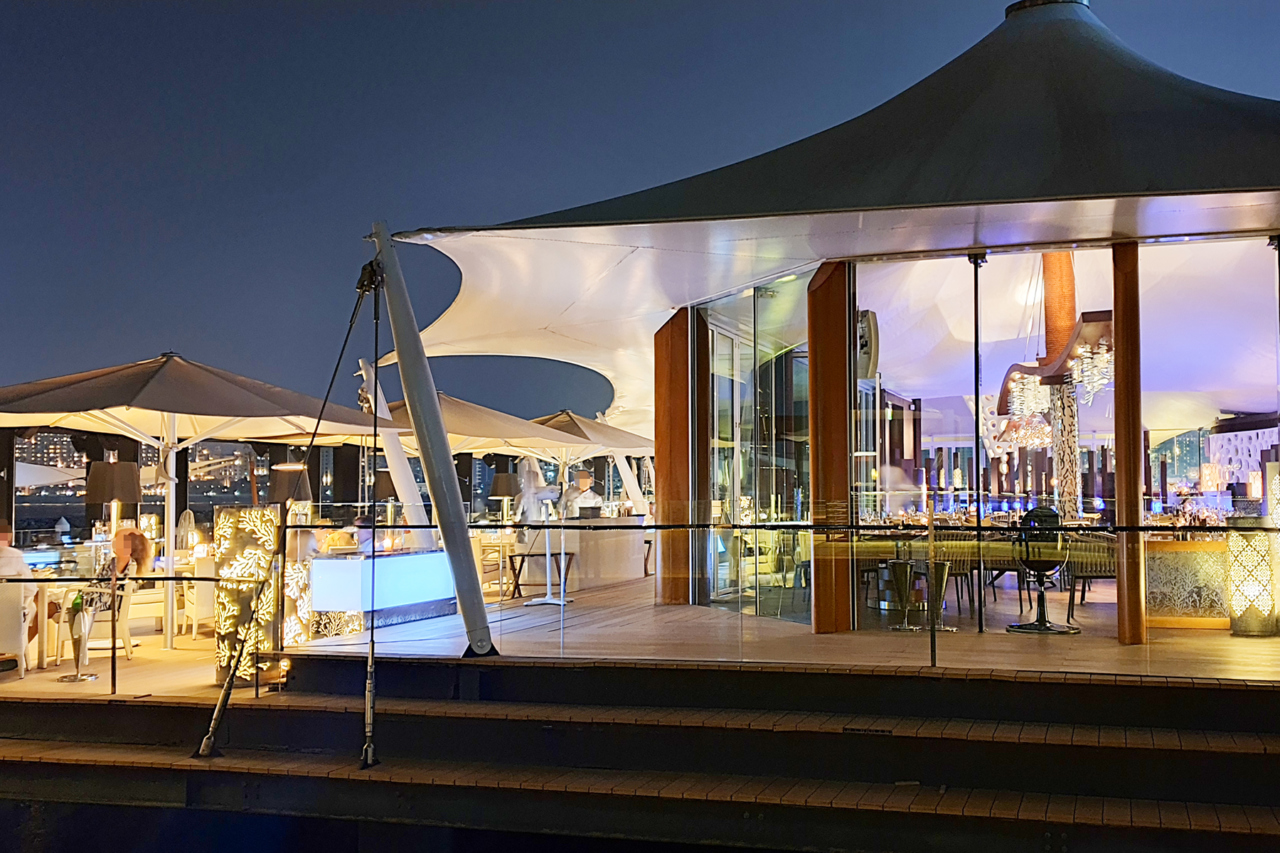 The colossal pool of the One&Only The Palm is one of the main features of the resort and it's beautiful. You can linger on oversized and very comfortable day beds or take one of the plenty loungers with or without shade. The pool is also fun to swim in not just because of its size but – contrary to many Dubai pools – it's actually pretty deep around the center. Another tranquil adults-only pool is located some feet away near the Spa. Both pools are just steps away from the beach which offers secluded sunloungers and cabanas alike. I'm not exactly sure if you could or want to swim in the ocean (as due to its very warm temperatures year-round its not exactly refreshing) but the fine white sand and Caribbean palm trees and plants make you feel like on a private island.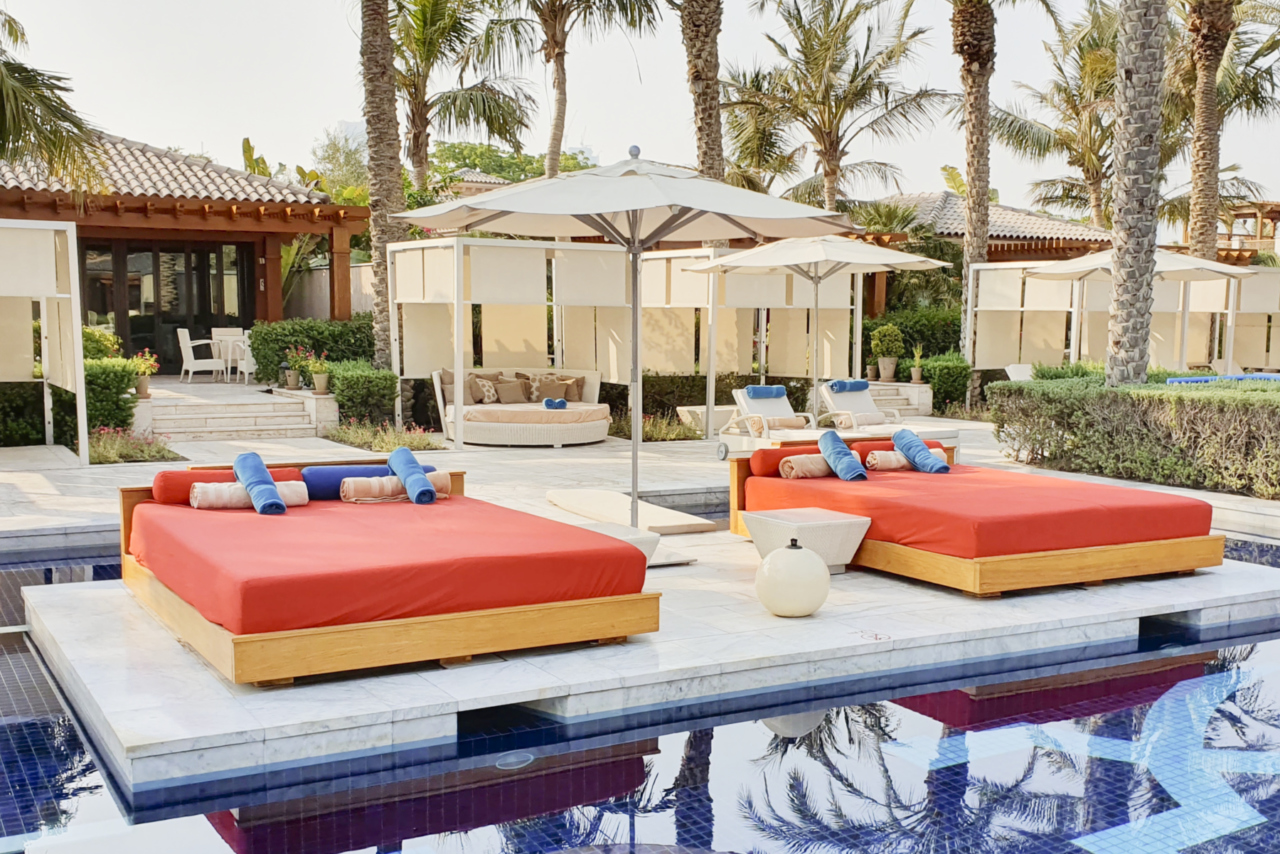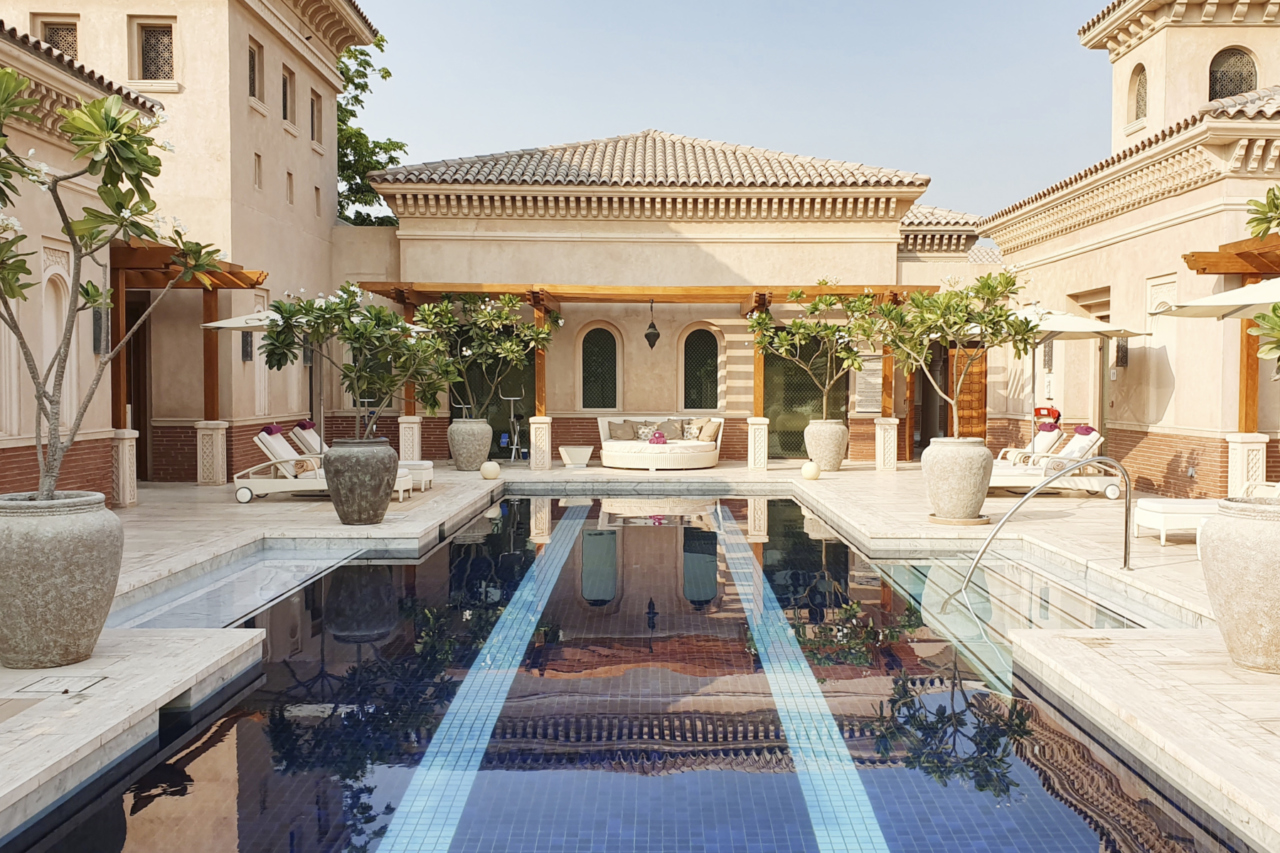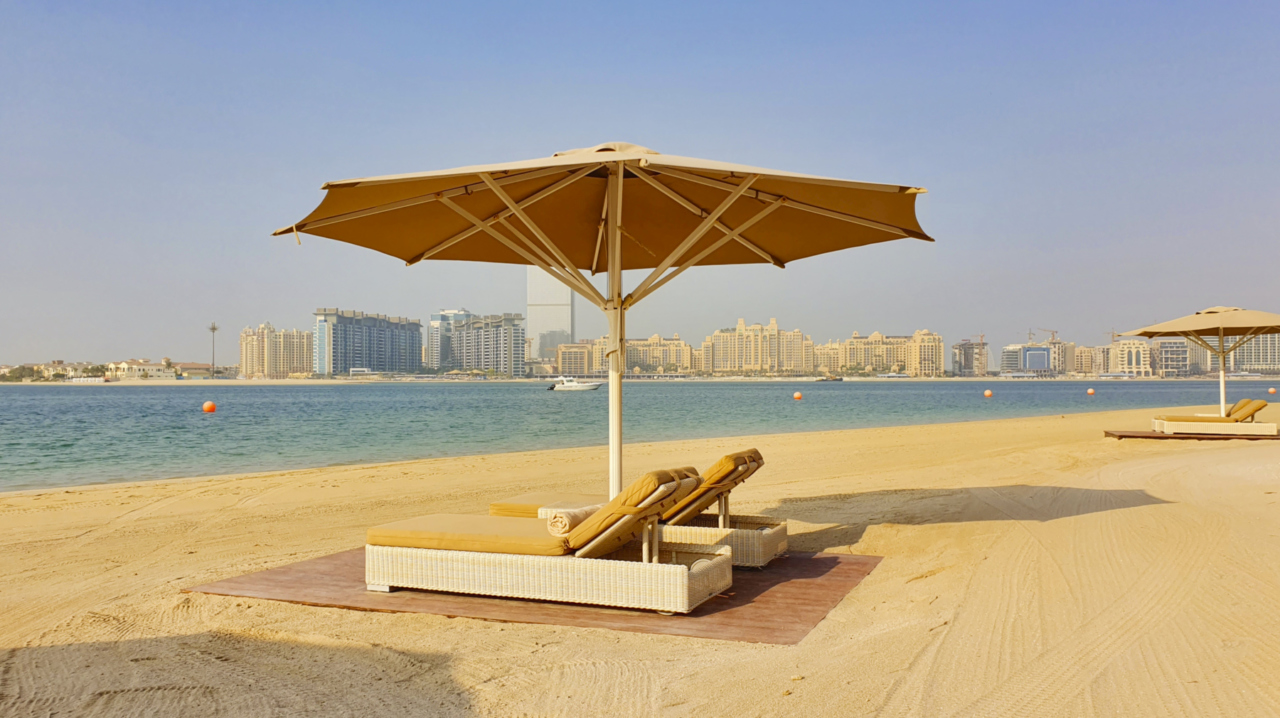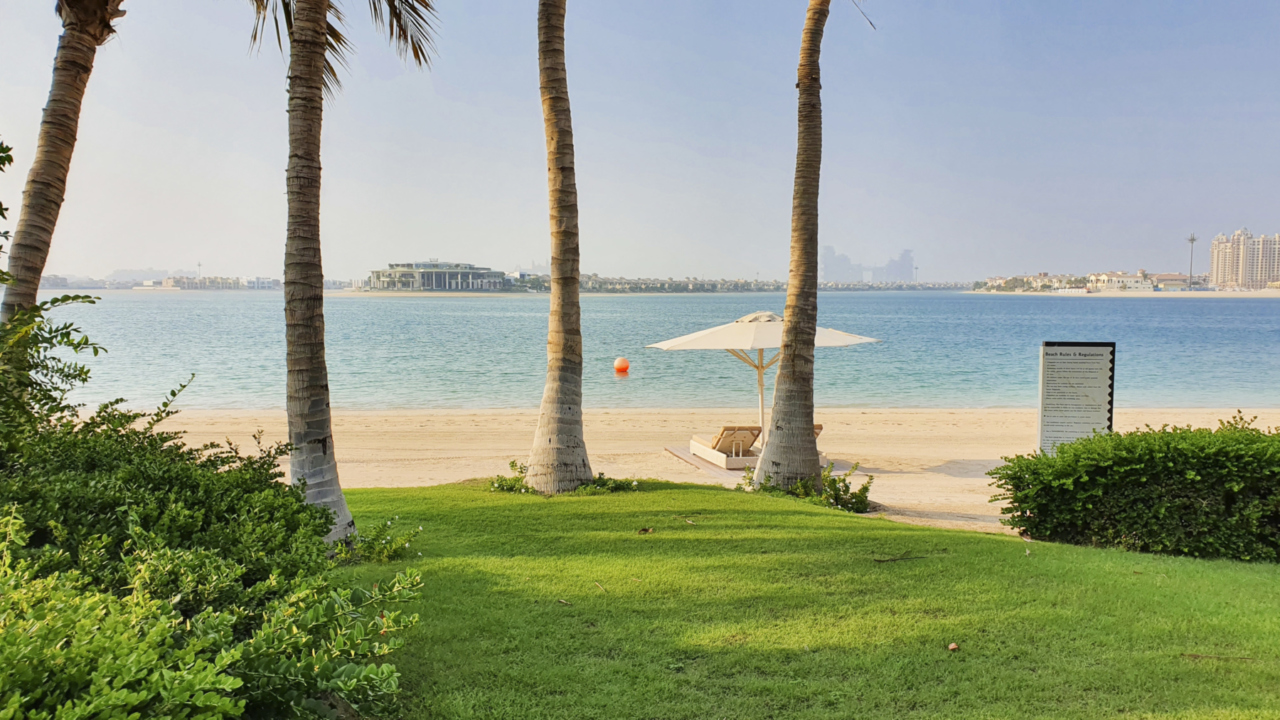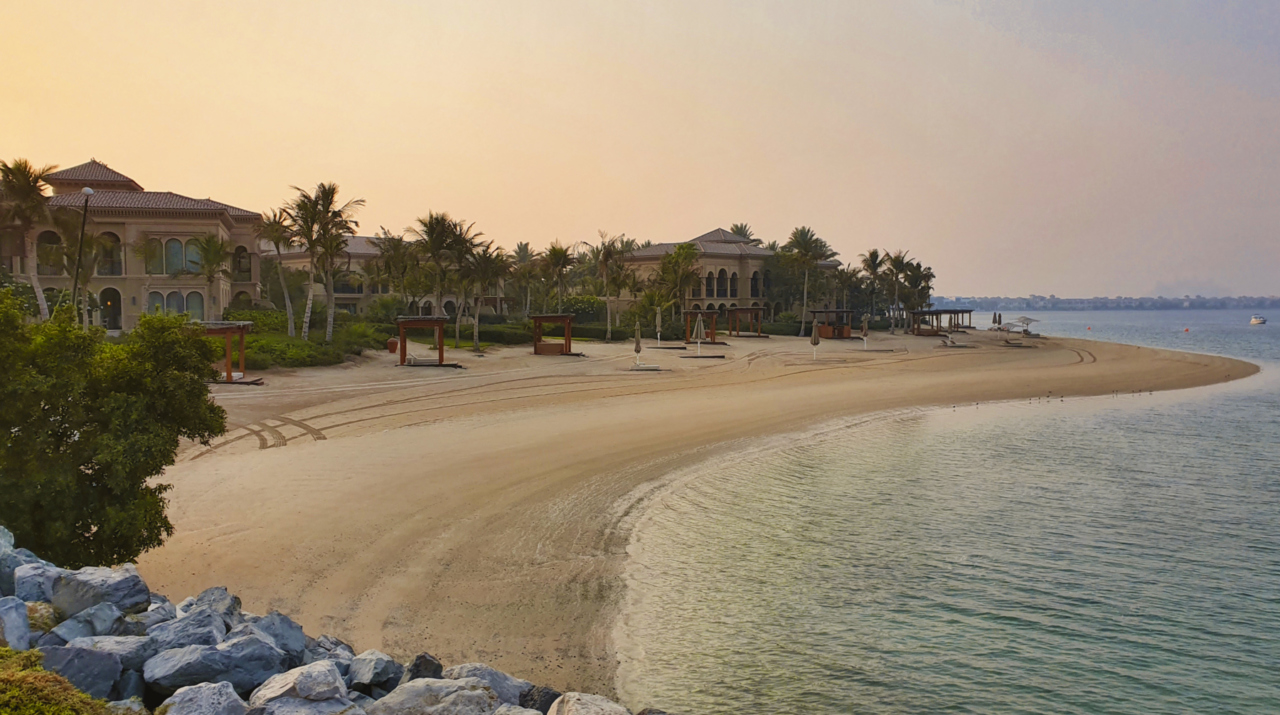 Let's talk service
While the unique property is a stunning lifetime experience, the service during our stay didn't live up to our expectations. Not only compared to great things we heard from friends but also because of the outstanding reviews and even higher Dubai standards, parts of the team definitely fell short at what you'd expect at such a high-end brand – and rate. With welcoming exceptions, such as the front office and Zest team, the general hospitality experience had too many dents in such a competitive Dubai hotel market. Attention and service around the pool for instance was astonishingly disappointing (40 minutes waiting time for a water, even if asking several times, harsh tab closure after every single order, no snacks with any of the drinks and a rather poor towel service), considering we are the kind of guests who are not exactly picky about on-costs and would have loved to order a refreshment or two more during our pool days. At the adult pool there was no service at all and even at the upscale 101 lounge nobody took notice of us when we wanted to order another round of drinks. The inconsistency of service experienced was pretty confusing: From outstanding to non-existant we experienced the whole range. Maybe it was tough luck during our three-day-stay, but we couldn't get rid of the feeling we were some kind of a disturbance for some of the team members. While I don't expect the staff at any busy resort to take the time to have long chats, I appreciate a certain level of friendlyness, proactivness and at least a smile when arriving at any venue of the hotel.
Now let's get to the most important part: To be fair and honest, after mentioning the shortcomings during check-out, the management personally came and went above & beyond to make things right, apologized for the experience and offered compensation, which was not expected but very much appreciated by us. At the end, I think is not about the mistakes or flaws but about how you handle them and the management team at One & Only handled them in a genuine and fantastic way. This is why I am convinced our experience probably doesn't reflect the One&Only service norm – which you can also feel while reading the many good reviews on Tripadvisor. That's why I am looking forward to give the brand and the resort another try one day.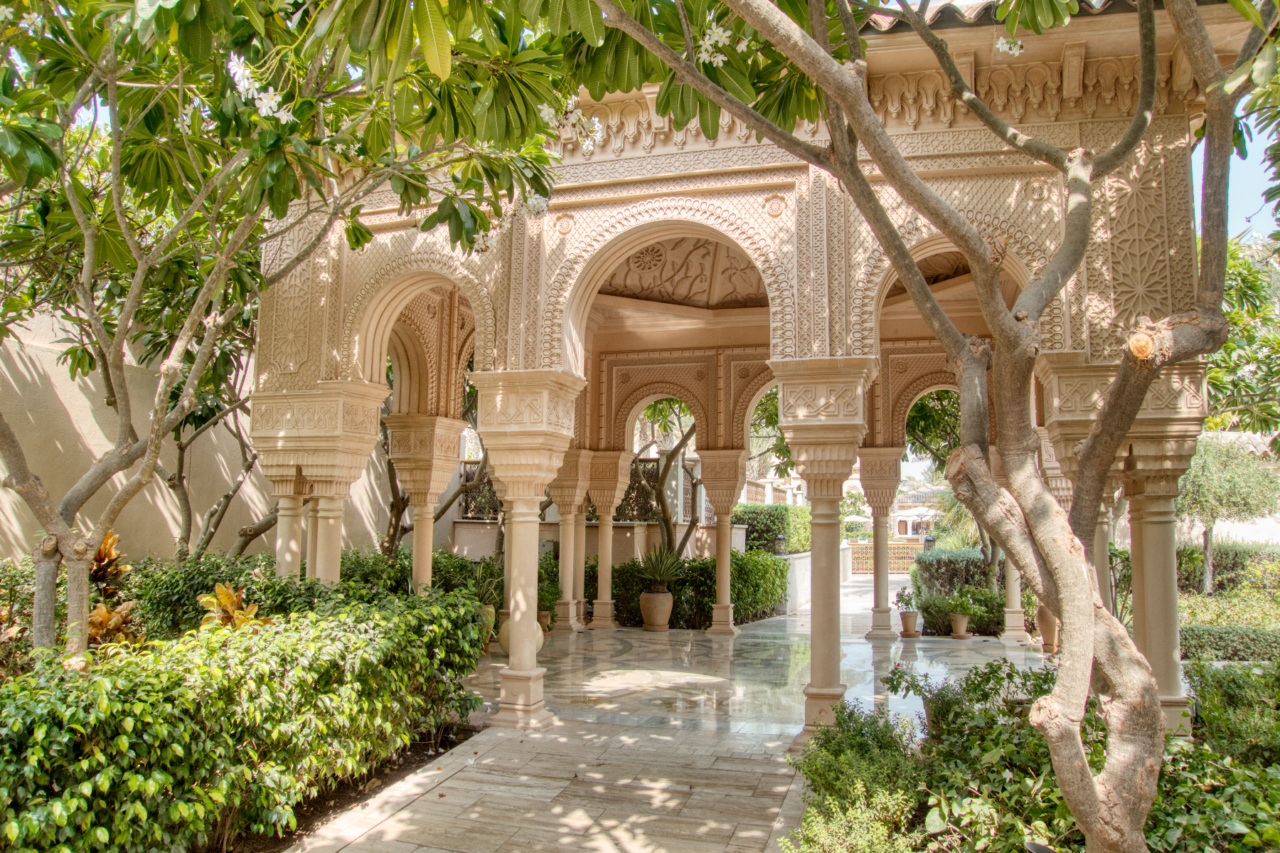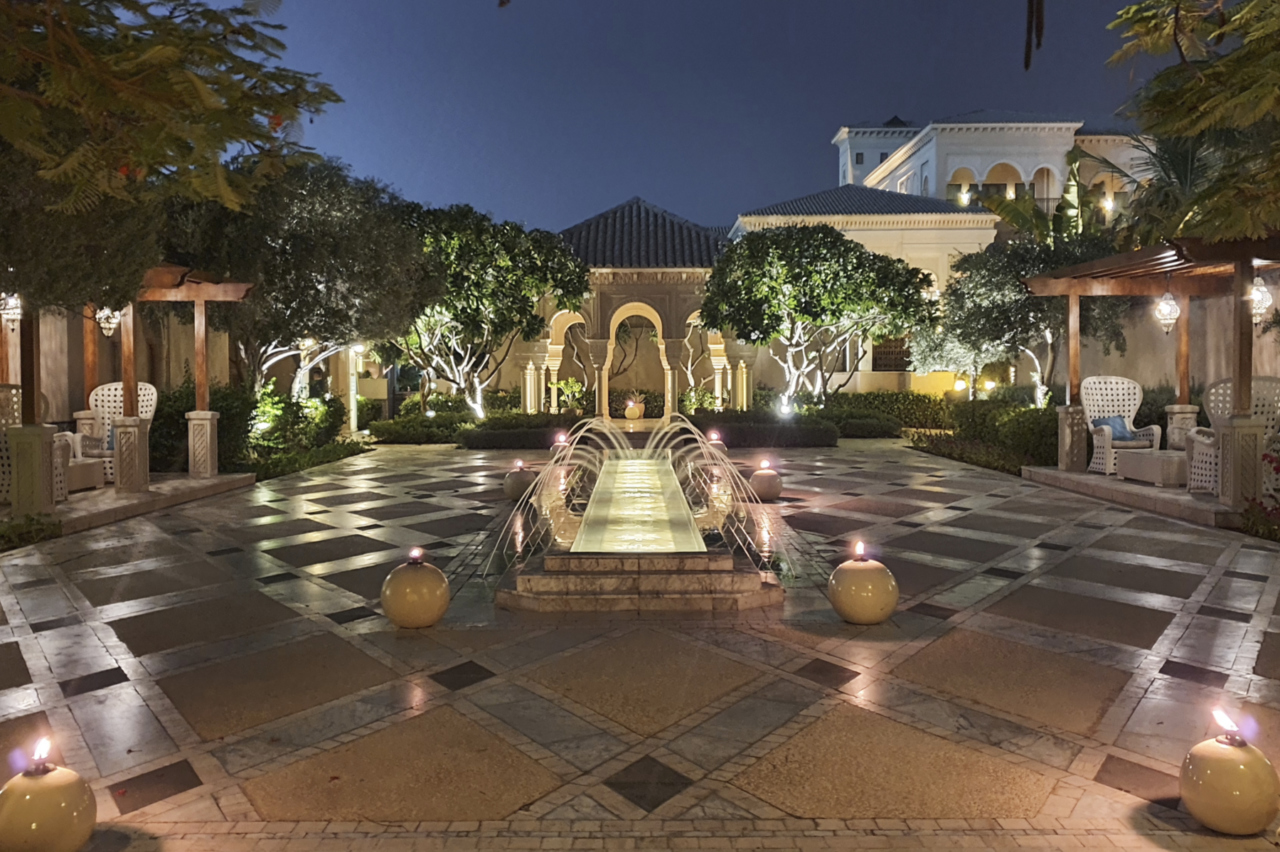 Passport & Palmtree conclusion
One&Only The Palm Dubai is like from a 1001 night's dream. If you like a highend, secluded beach resort but still want to stay close to a vibrant city, this is your place. The hotel is couple and family friendly alike and very well taken care of. You also receive a lot of outstanding perks such as a complimentary boat transfer and high class room amentities. Everything is beautiful and watching a sunset floating in the breathtaking pool or viewing the skyline of Dubai is unsurpassed. I'm happy to have ticked this one off my bucket list and would recommend the One&Only despite the service glitches immediately if you are looking for a unique location and experience. Keep in mind that it comes with a price tag though, but I want to go again one day and am curious if the service experience will be better by then.
If you are looking for more beach resorts in Dubai, check my review of the Mandarin Oriental Jumeira in Dubai.
What is your favourite place in Dubai? Let me know in the comments!