Abu Dhabi, the capital of the UAE is a perfect spot for a short break after a long winter. Especially after a buzzing Christmas season, catching some rays of sun in the darker months of January and February feels like a sanctuary. For staying in Abu Dhabi, A&I have chosen the St. Regis Abu Dhabi, located at the Corniche and not to be confused with the resort property at Saadiyat Island, several times now. On our last stay we had the pleasure of being upgraded to a wonderful Grand Deluxe corner suite overlooking the Corniche and city which I would like to share with you.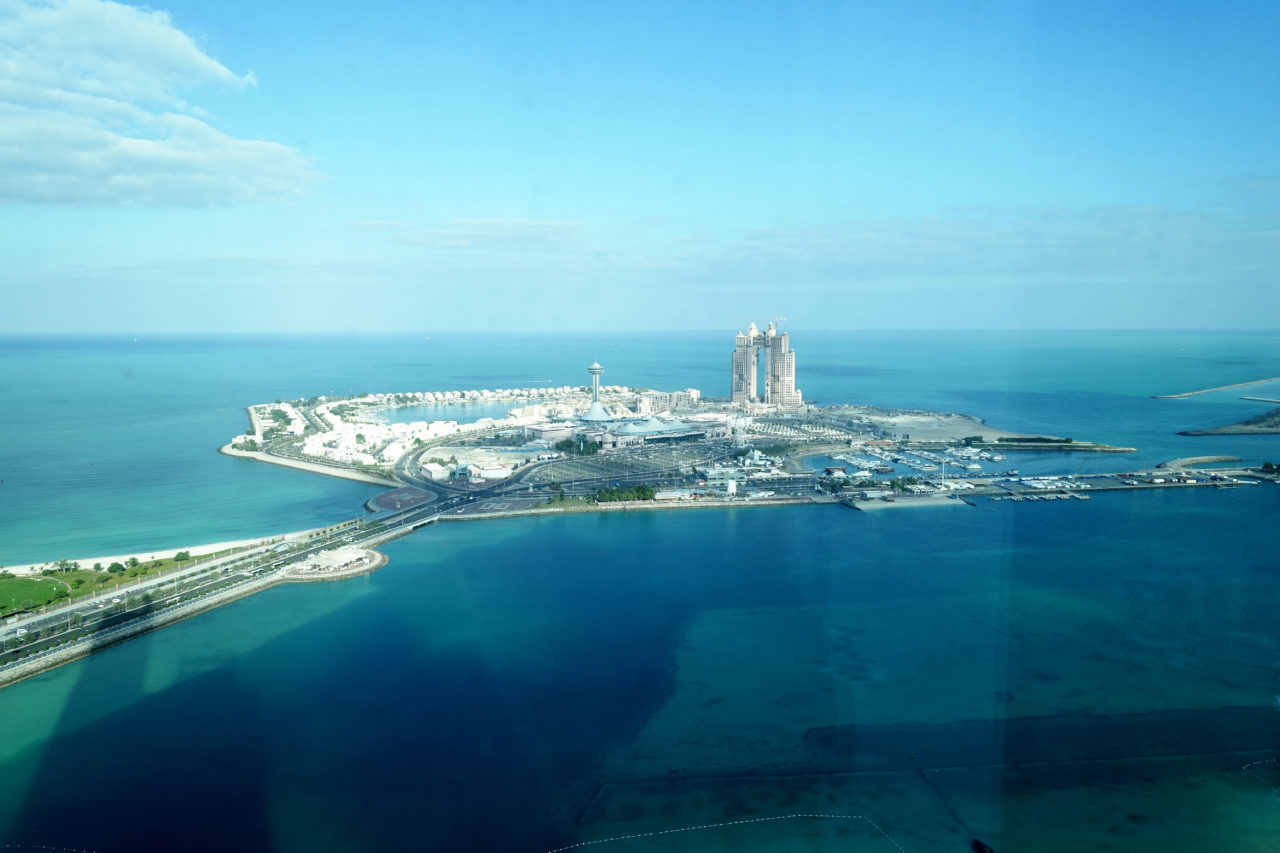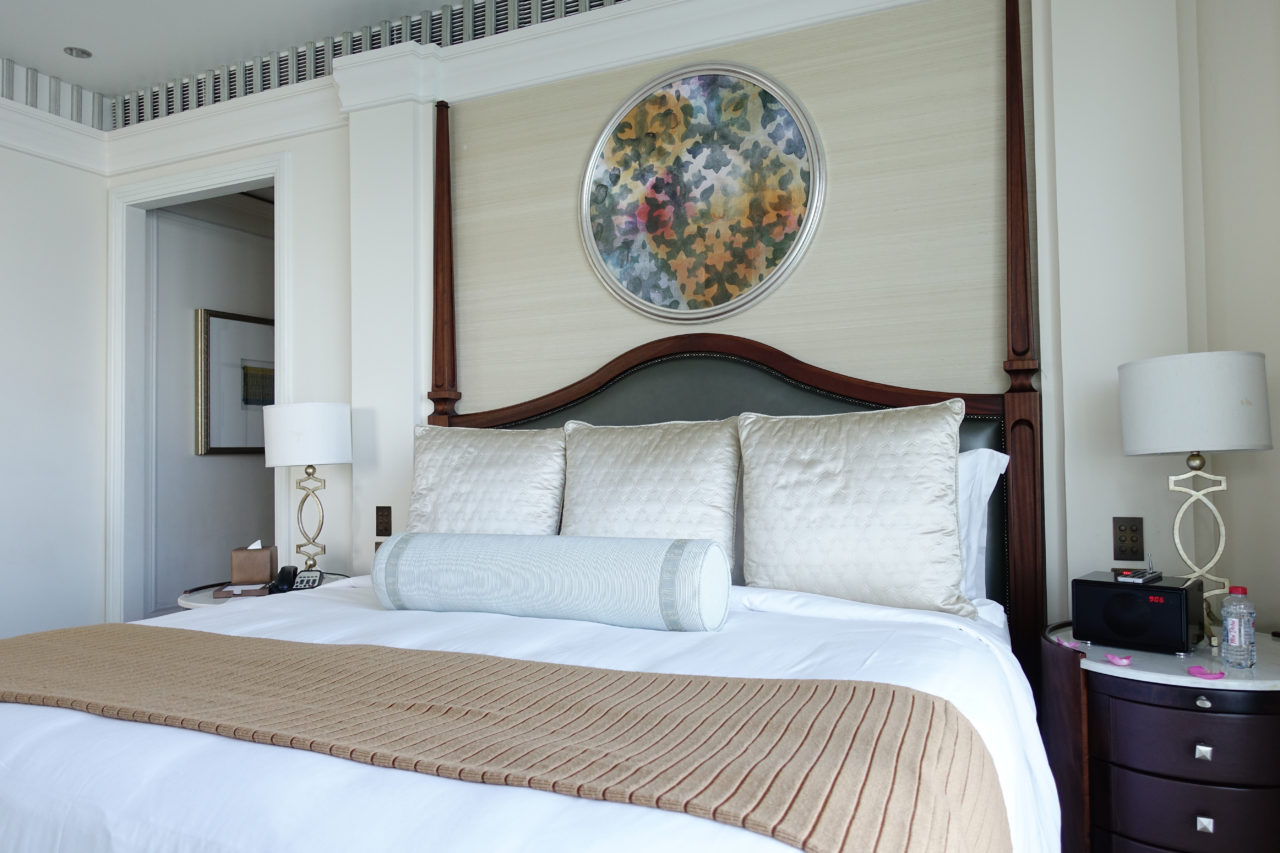 Our room was located on the 44th floor, high up in the Nation Towers and featured spacious 65m² to enjoy. Passing through the hallway you arrive at a living room and bedroom, separated by a semi-wall. I have to admit I really liked this layout, because I prefer bigger rooms over separated rooms. In many suites I found that you rarely make use of those additional rooms if they are really separated. The spacious living-/bedroom offers stunning views of the Arabian Gulf, breakwater island and most of the Corniche up to the skyline of "downtown" Abu Dhabi. If you keep the motorized sheets open, you can enjoy plenty of sun and light all day long from sunrise to sunset. The equipment is top notch, from stationery, flatscreen cable TV, BOSE bluetooth radio, over highspeed WiFi and several light configurations, a bar area and lots of storage opportunities there is nothing to be missed – except for a coffee machine maybe. You can order your dose of coffeine in the mornings with your friendly butler though. The signature butler service was even better than in the years before and I totally believe cutting edge service makes all the difference in luxury hospitality.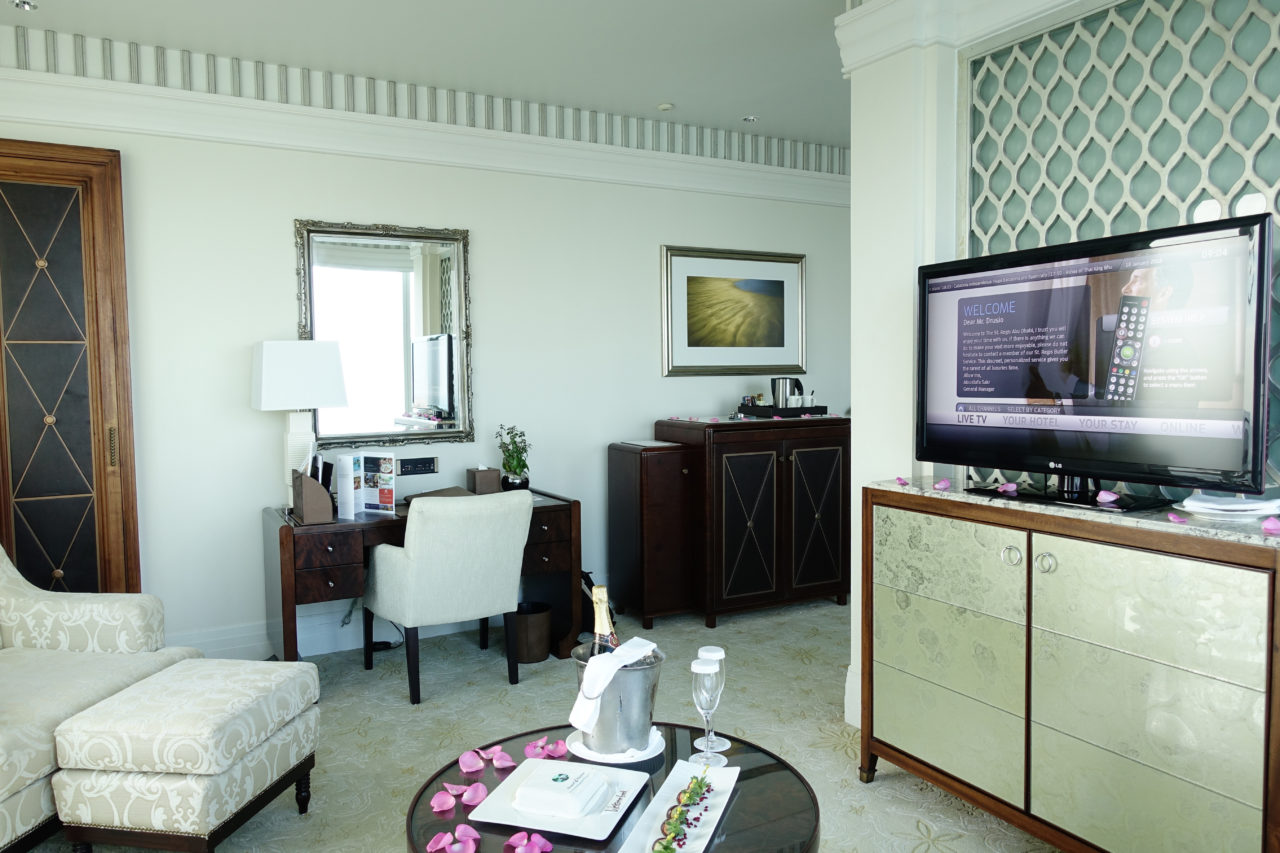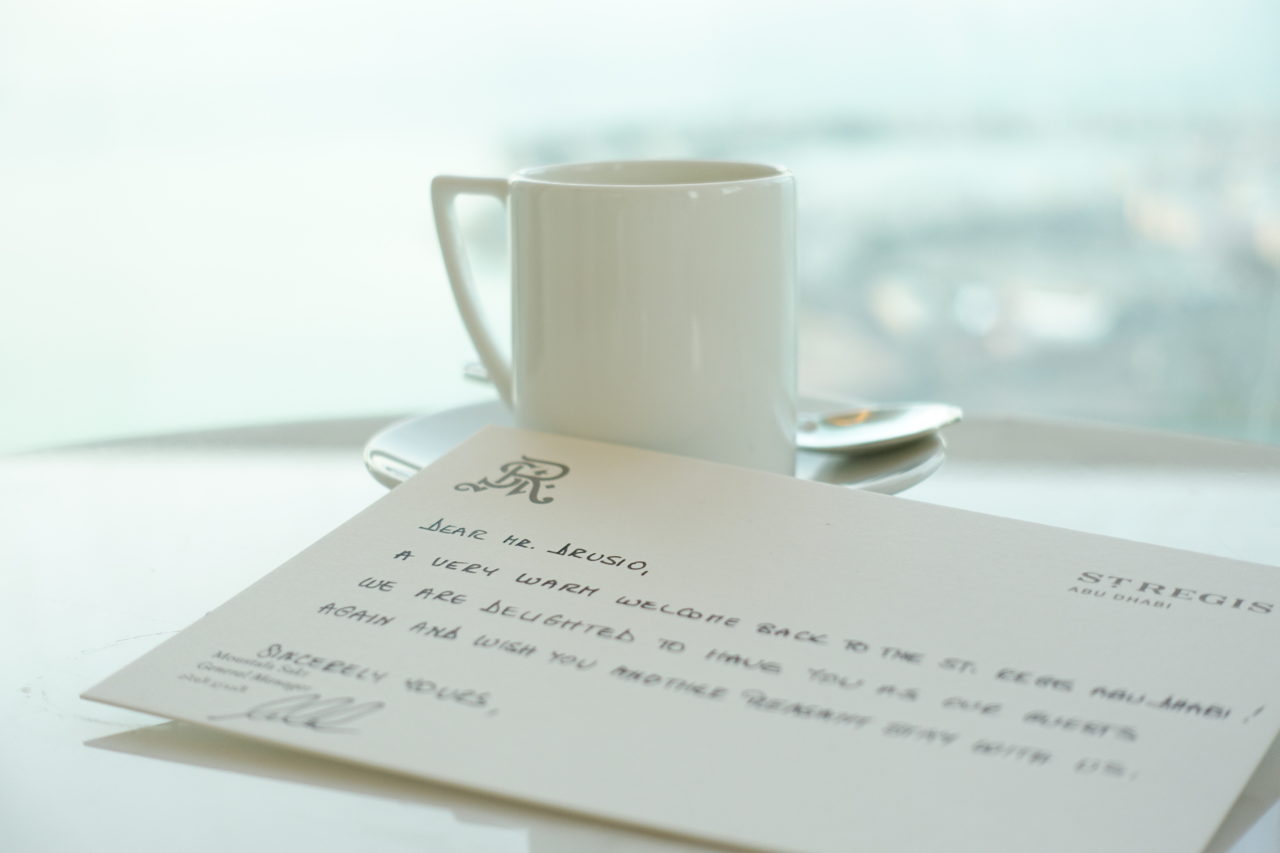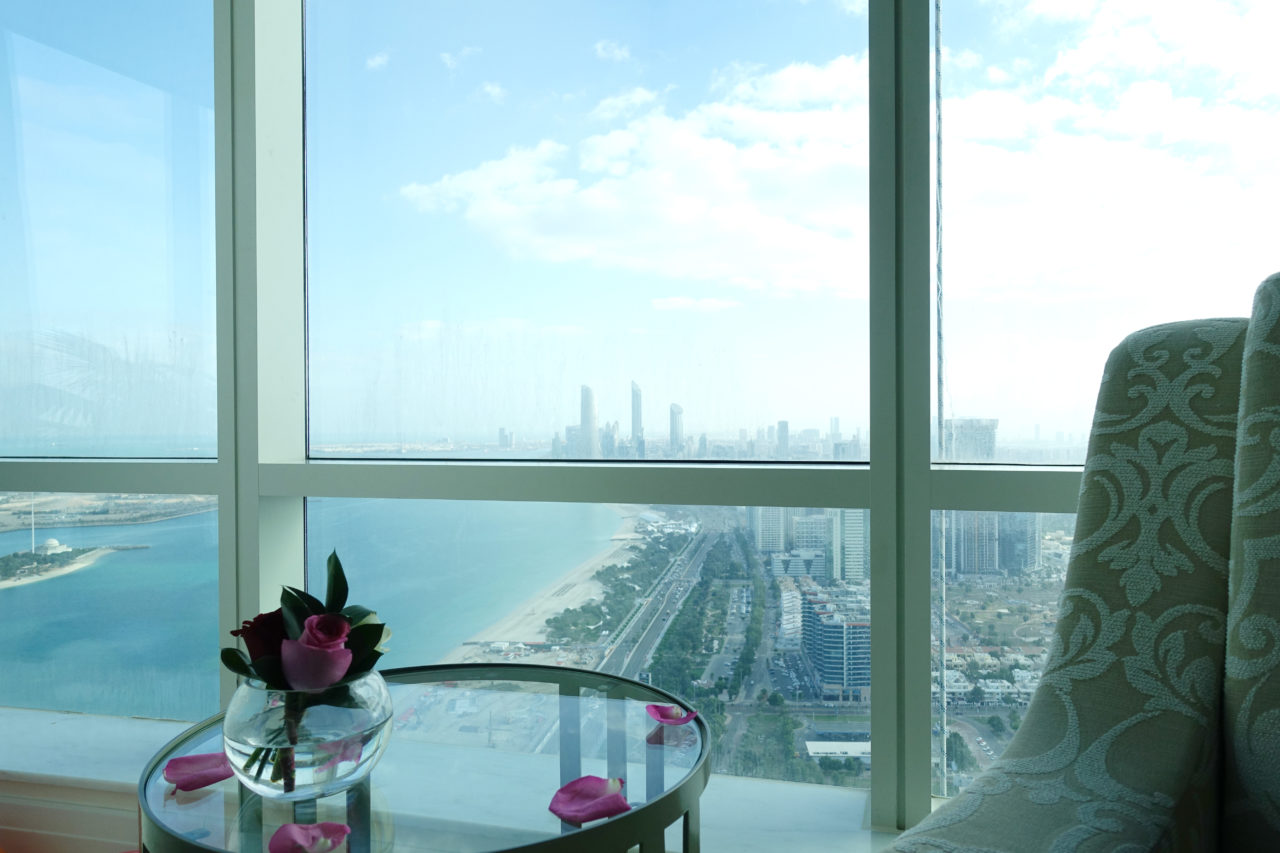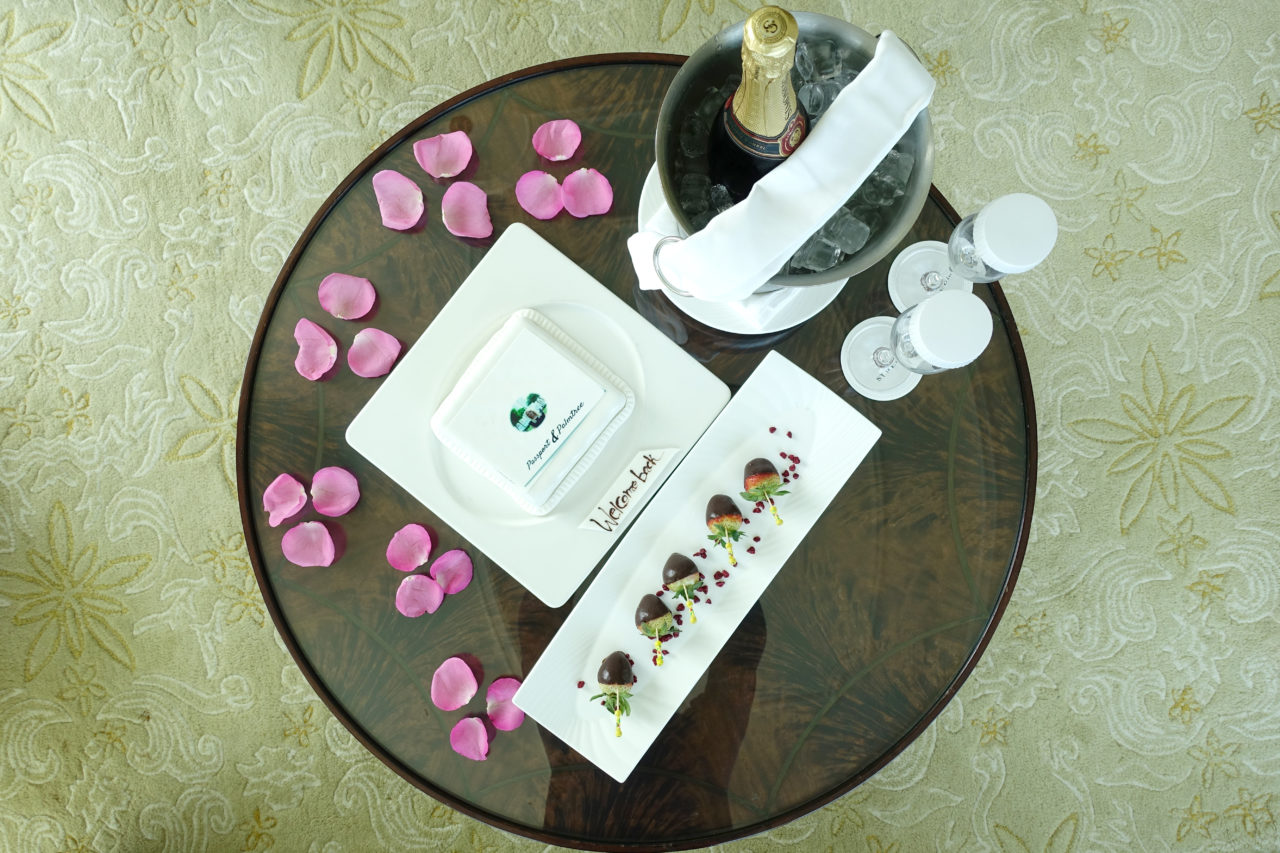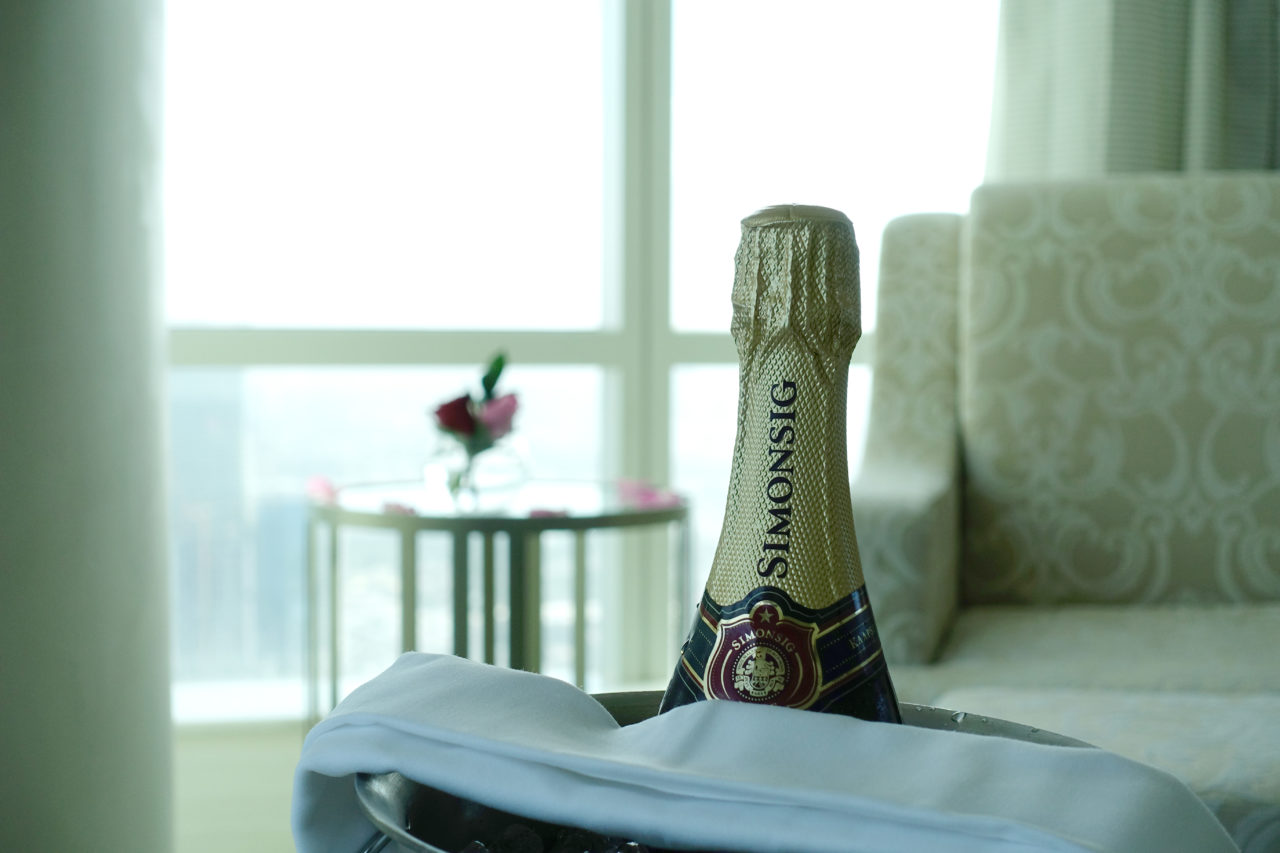 What really wow'ed me however was the bathroom. It feels like your own private marble mini spa, with a huge walk-in shower, seperate toilet, two sinks and the most awesome bathtub you can think of. Just imagine relaxing in a wonderful warm bath while enjoying the sunset over the Marina through the floor to ceiling windows… Pure bliss! <3 With lovely Remede amenities, towels that get restocked twice a day plus daylight while getting ready, that is hands down one of the best 'bathrooms' I've ever experienced.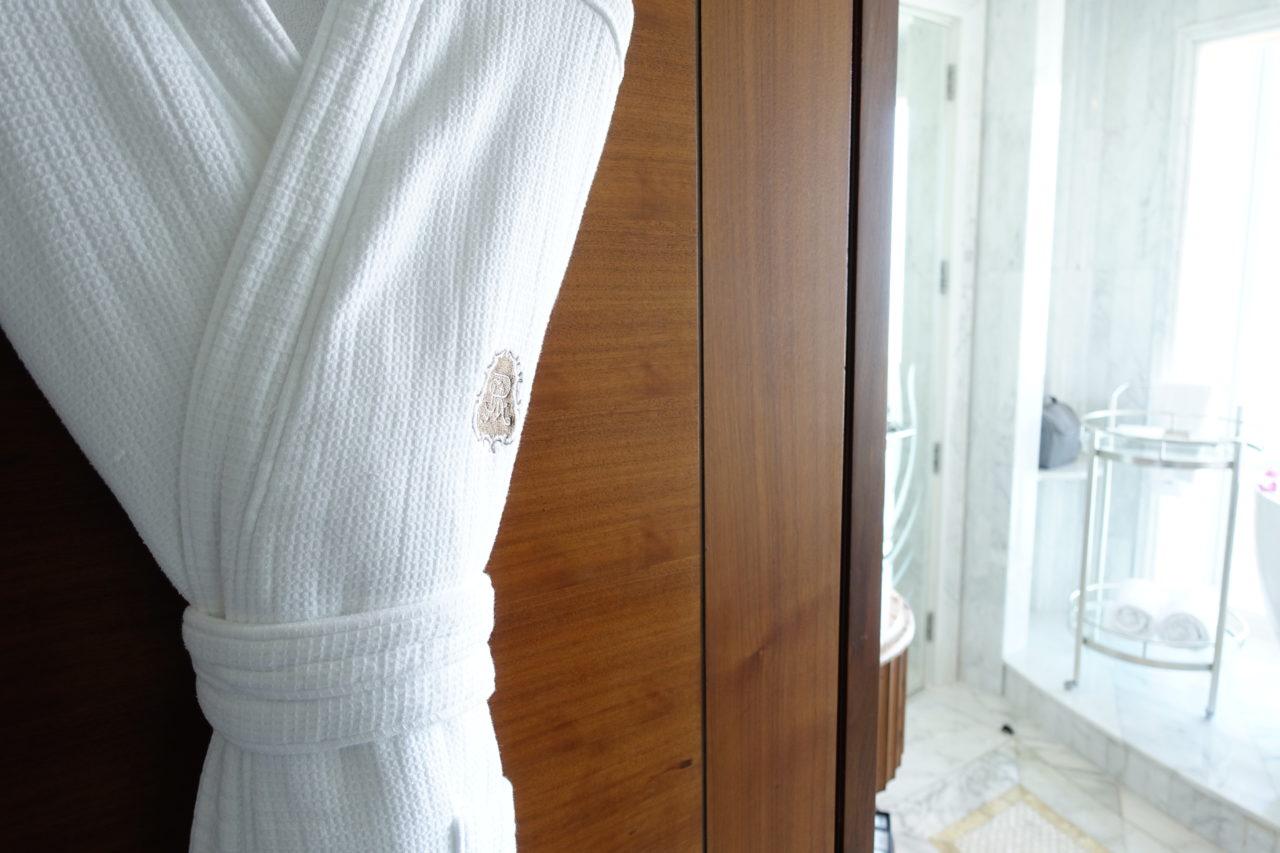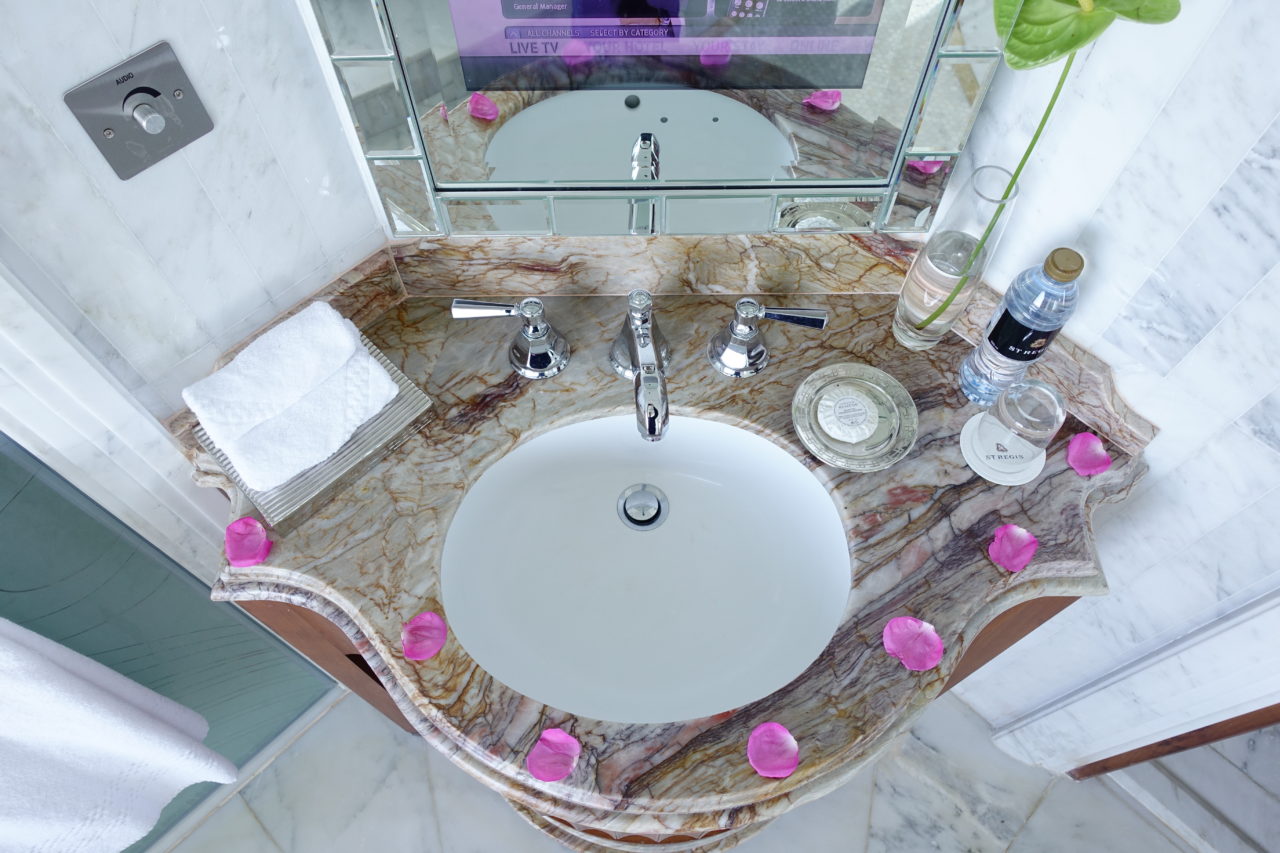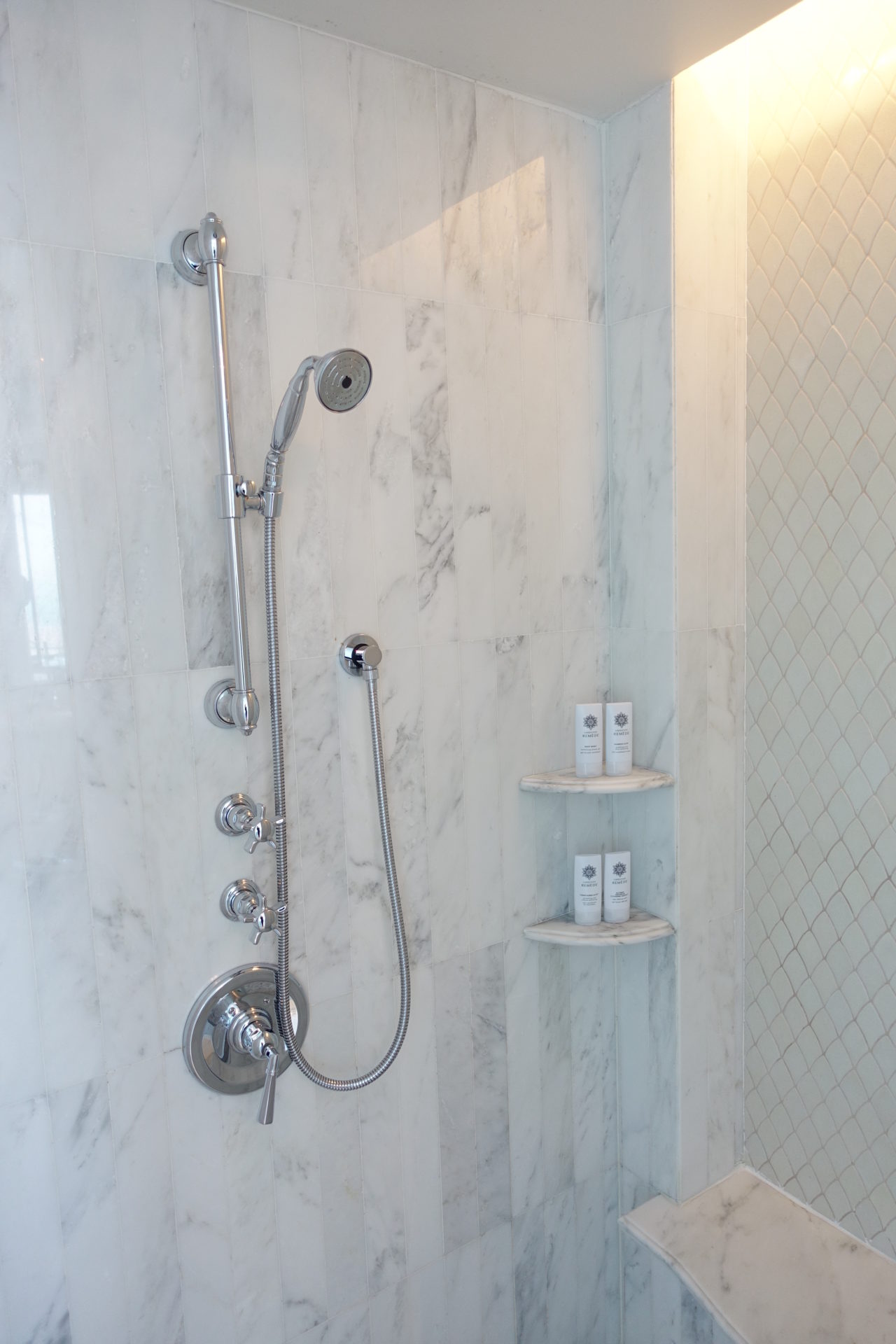 If I was to really find downsides it would be the rather huge column running through the room which is a result of construction obviously. Additionally, some lighting in the hallway would be great because part of the closets are located there. While the suite offers plenty of storage, it is distributed in a somewhat awkward manner (no drawers in the closet for instance) throughout the room. This is totally complaining about first world problems though.
The Grand Deluxe Suite of the St. Regis Abu Dhabi was one of the best suites I ever became acquainted with. While all their rooms are in top shape and near mint condition, such a 'suite getaway' still is something special!
Want to learn more about the hotel? Check out my updated St. Regis review from my other stays.
Also, you may read about our Emirates flights too!