I am no first-class traveler, because I usually don't think the difference between very good business class products and first class justifies the steep price premium for F. But needless to say there are sweet spots at which you can enjoy a first class flight thanks to miles or offers that are aligned with a business class fare. Hence, I was really excited about the Swiss First Class which I've heard great things about.
Pre Flight Experience
My flight was going from Zurich to Hong Kong International Airport, scheduled for roughly 12 hours and departing just before midnight. After spending two hours at wonderful First Class Lounge at Zurich, I was heading to my seat 1A where I was greeted by name in a genuinely friendly way by both the cabin crew and the captain of the flight. As you would expect, I was offered a small snack alongside a glass of bubbly while the last preparations took place. The first class cabin at the Boeing 777 is pretty private with only 8 seats in 1-2-1 configuration. It's a semi-suite concept that allows for enough privacy but you still get what's going on in the cabin. Some might find this awkward but I liked the mix. The purser also handed me a voucher for the in-flight WiFi (50 MB), a high-end amenity kit and the dinner menu which I decided to skip completely (unfortunately) as I was travelling for business and had to maximize my sleeping time.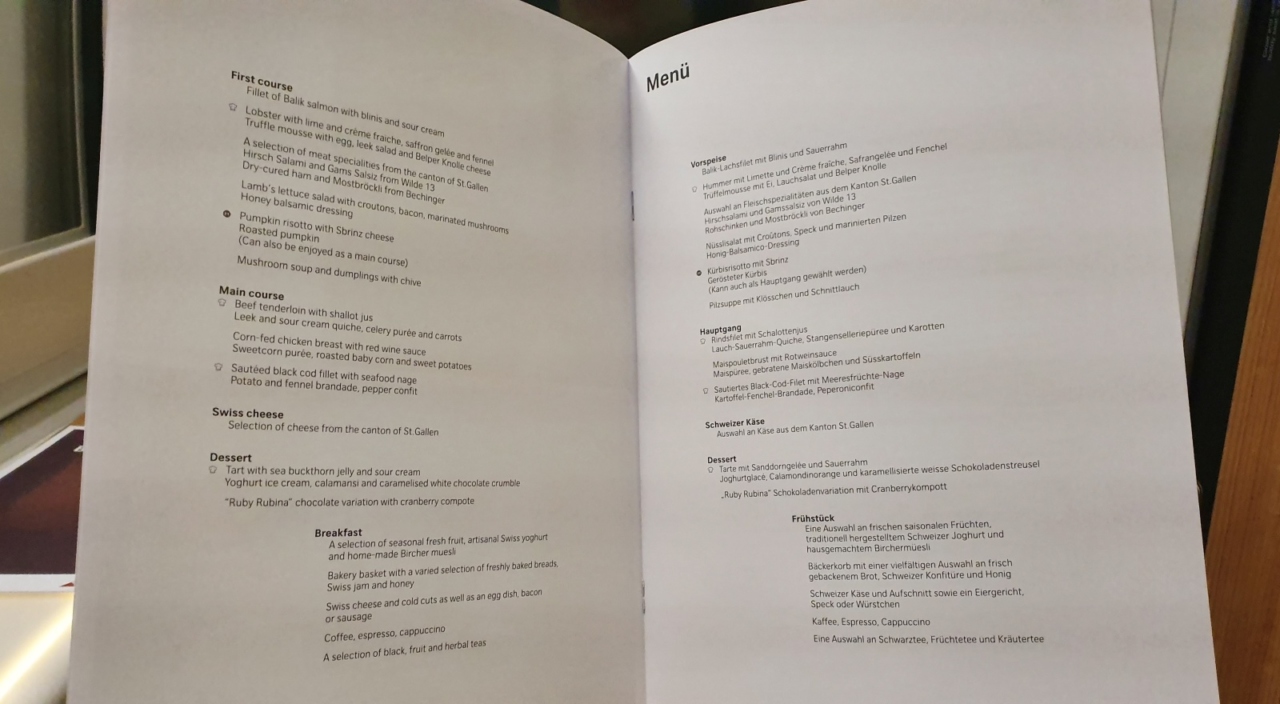 Swiss quality above the clouds
Obviously, one of the main features is the space you get when travelling in first. The seat offered by Swiss is super comfortable, of high quality and has all the features you could ask for. I don't have many comparisons but clearly think it's among the best airplane seats I have flown in and way better than the business class seat of Swiss. I liked the upscale design with woods and quality fabric and the condition was spotless. The semi-suite spans three windows and has lots of storage options, your own private wardrobe and an ottoman below the pretty large TV screen which allows you to dine together in restaurant style, when travelling together. The in-flight entertainment was great and enjoyable on the high quality screen combined with the pair of high-end noise cancelling headphones. You can adjust the seat in a hundred ways and of course enjoy a full featured and very spacious full bed at night. When I went to the lavatory to change to my super comfy Zimmerli pyjama, the crew prepared my bed, complete with plush bedding, pillows and water for the night – sparkling as this was my preference. These small touches set a first class product apart. I slept for almost 8 hours and was totally refreshed when I got my wake-up call from my host, just in time for breakfast.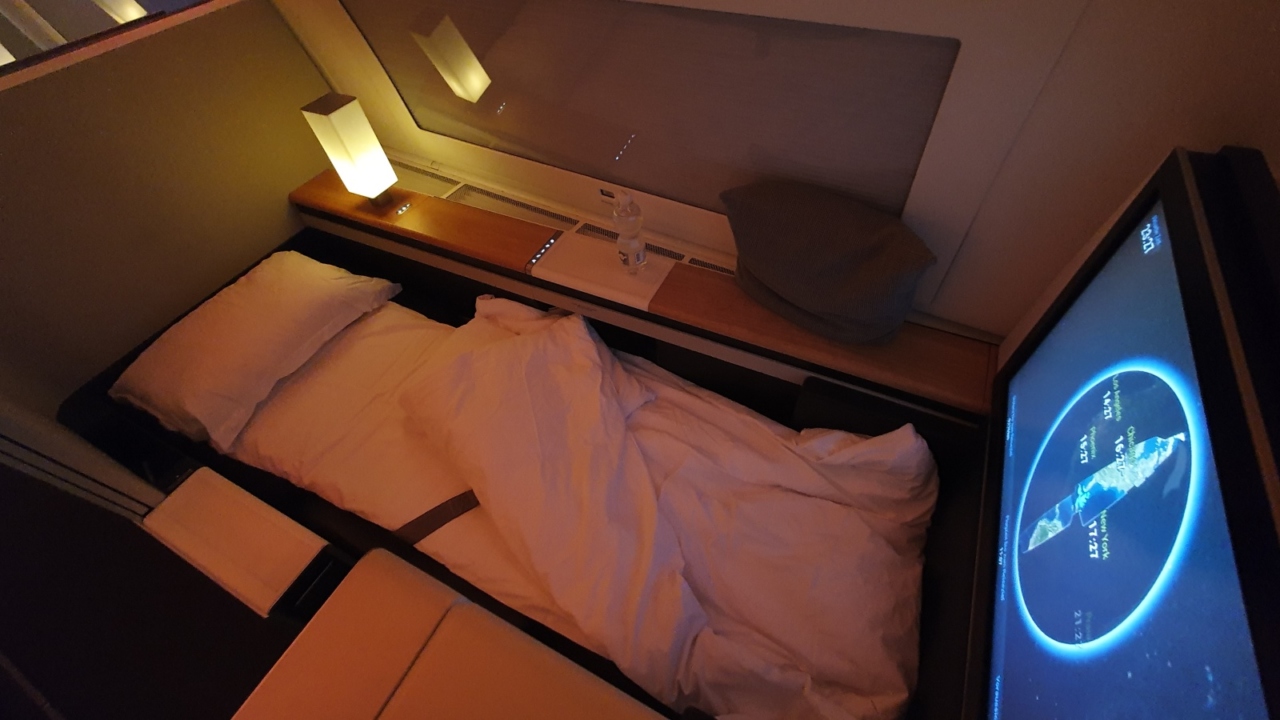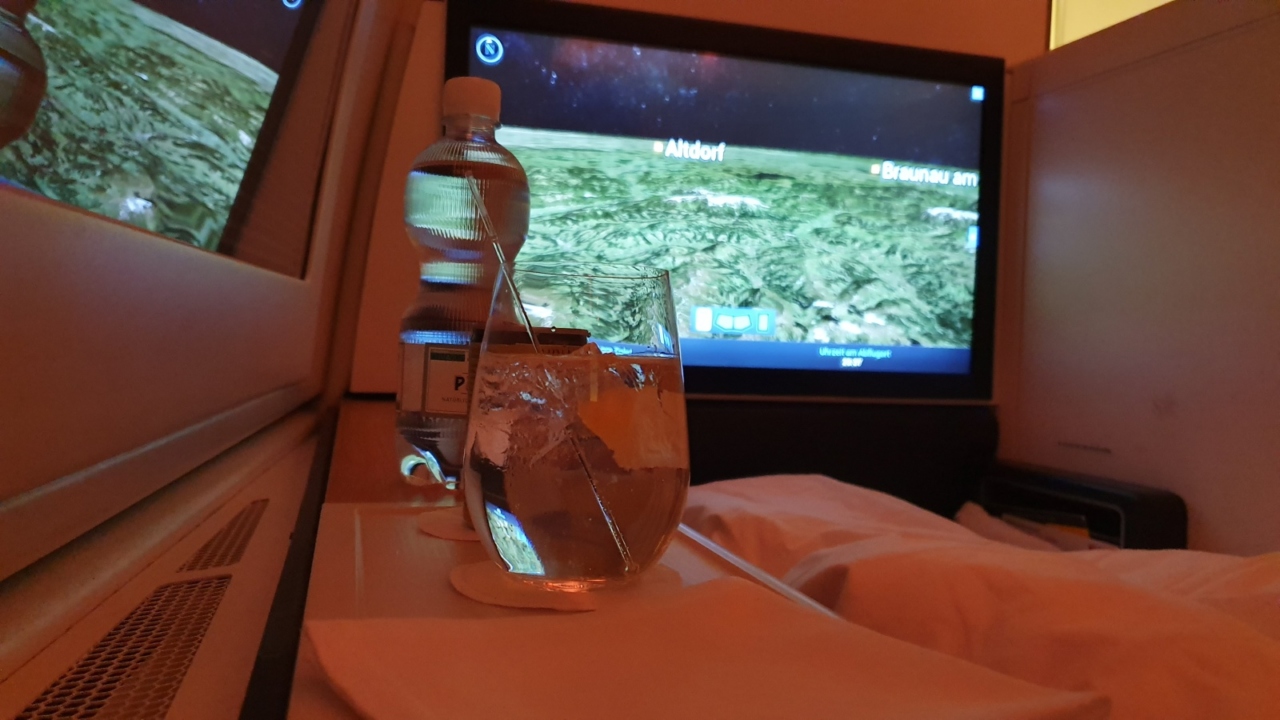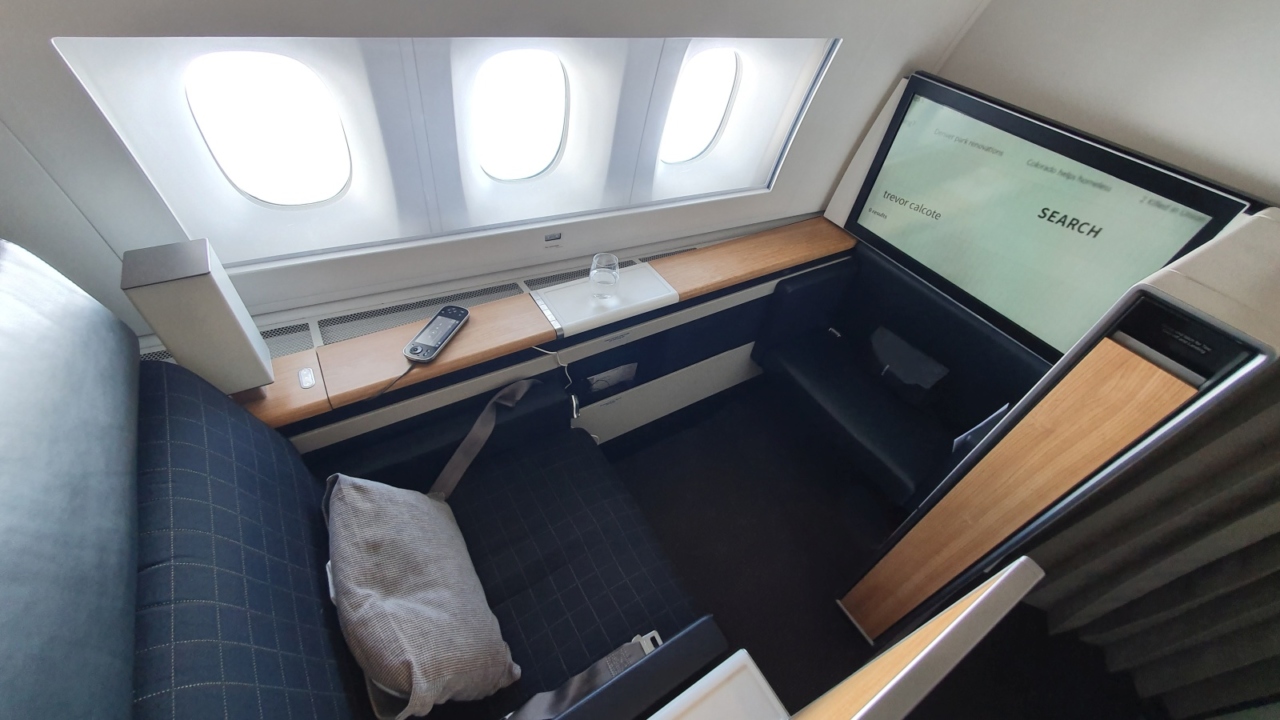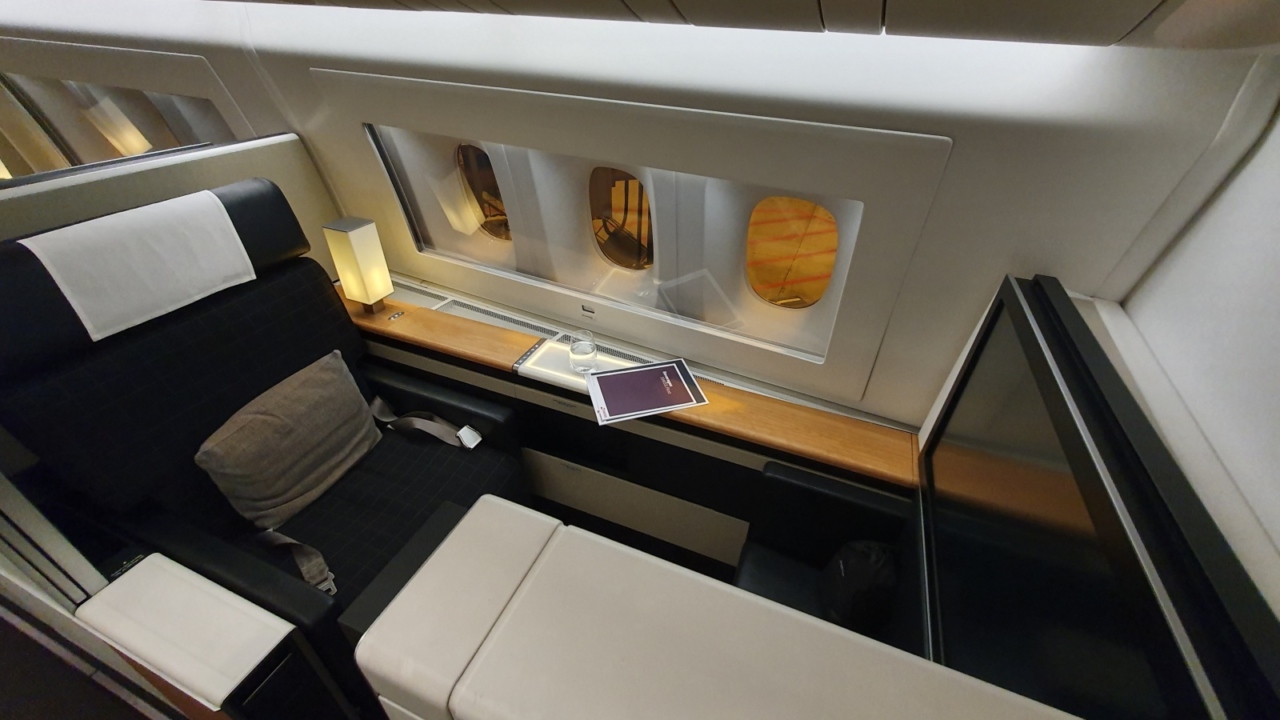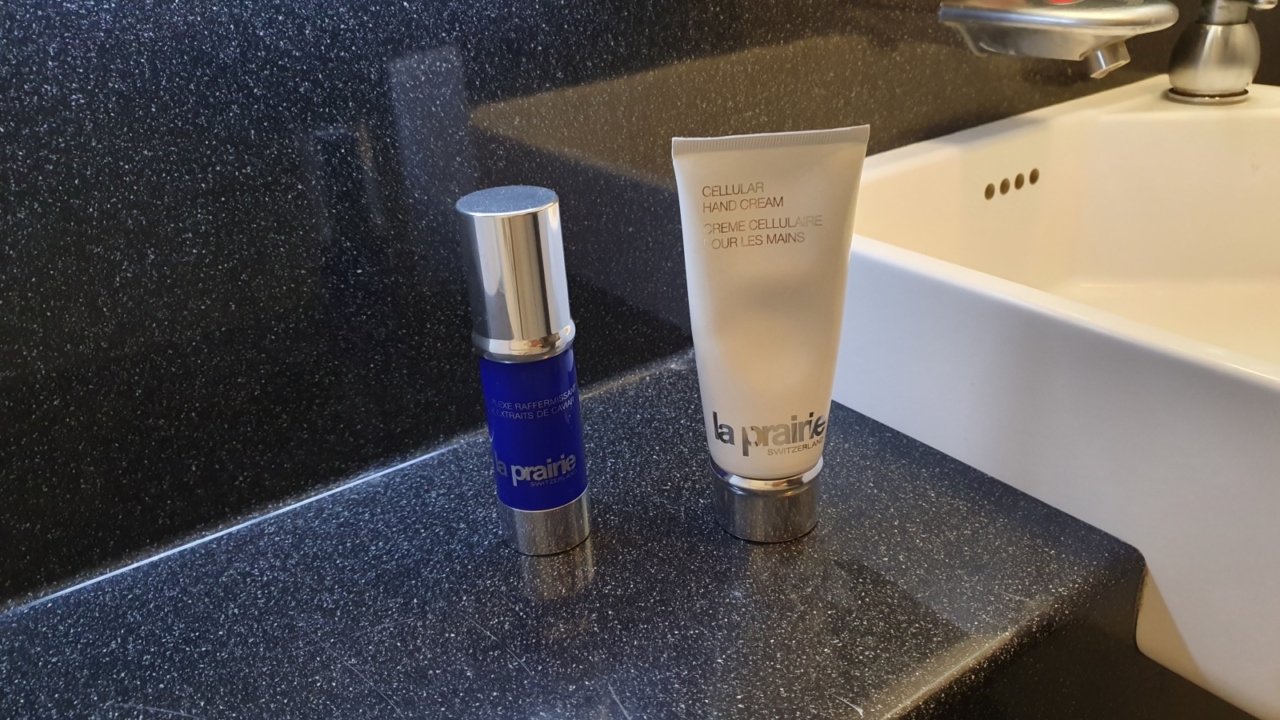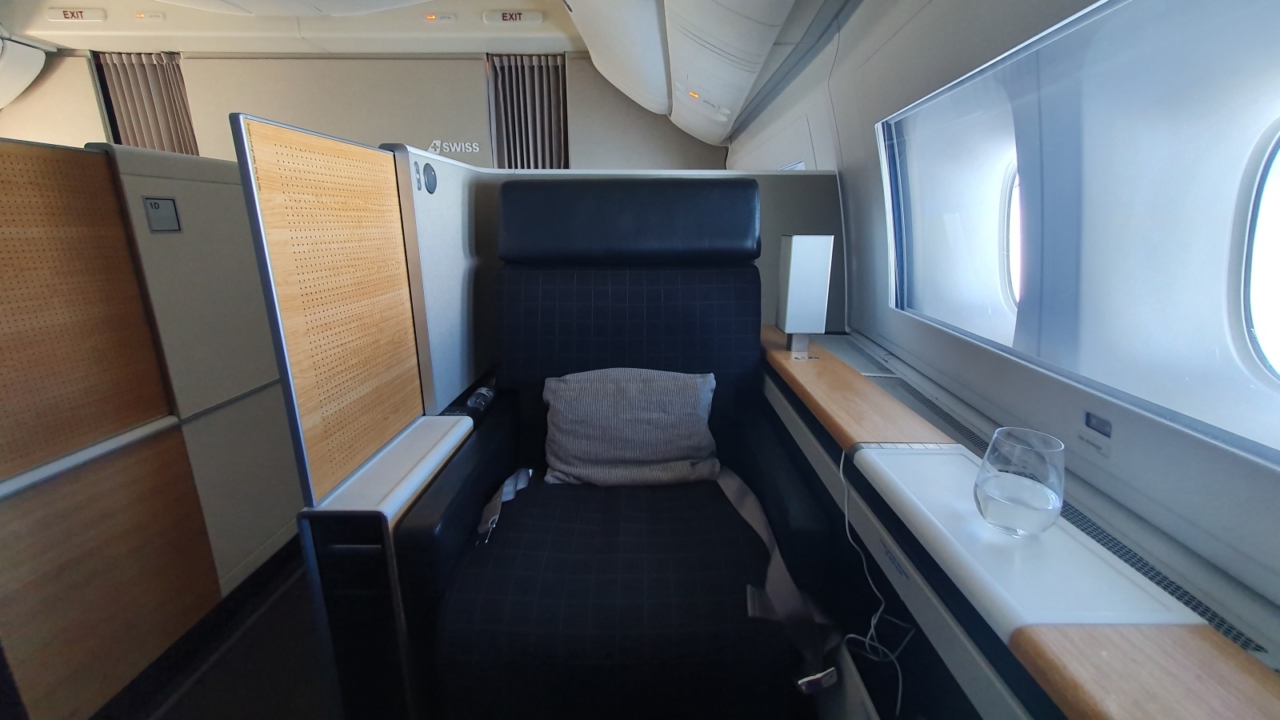 Swiss First Class dining
Although I went to bed and did not opt for the very nice dinner, I asked for a breakfast before arriving in Hong Kong. Breakfast is offered in selective style which allows you to choose several small plates such as Bircher muesli, cold cuts, cheeses, croissants and fruits on display. Alongside my Espresso I also had an Omelette which was freshly prepared and tasted great. After such a lovely breakfast I was really upset to have missed the dinner this time.
First Class service from start to finish
The service by the crew on my flight was high-end, unobtrusive, very professional but at the same time warm and friendly. My host was looking after me several times (even when sleeping, refilling my water) and was up for a quick chat now and then. The upscale service touches pervade through the whole SWISS First product experience that is not just great because of the hardware. Other than the headphones and WiFi voucher you receive an upscale amenity kit in a BALLY pouch with high quality skin care products from La Prairie, comfortable slippers and high quality pyjamas from Swiss brand Zimmerli. I have to admit that I really enjoyed changing clothes and spending the long haul in a very comfortable fashion, even the slippers add to the comfort and made me feel at home.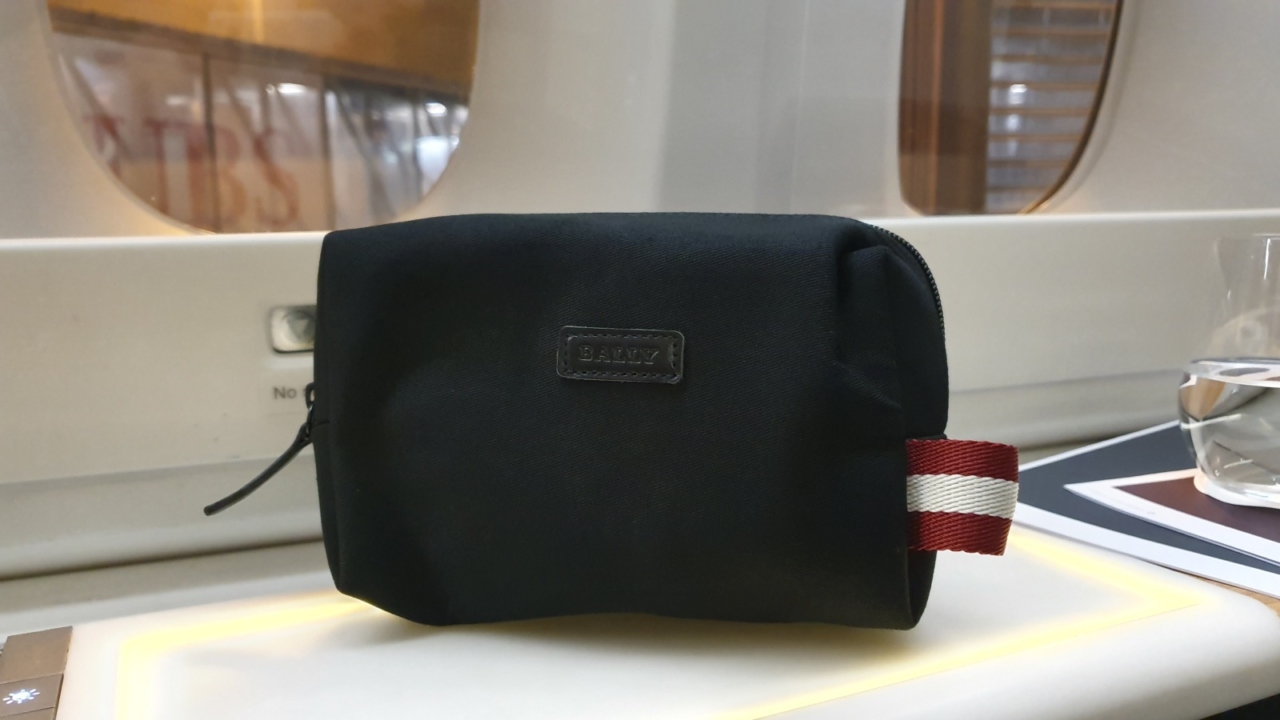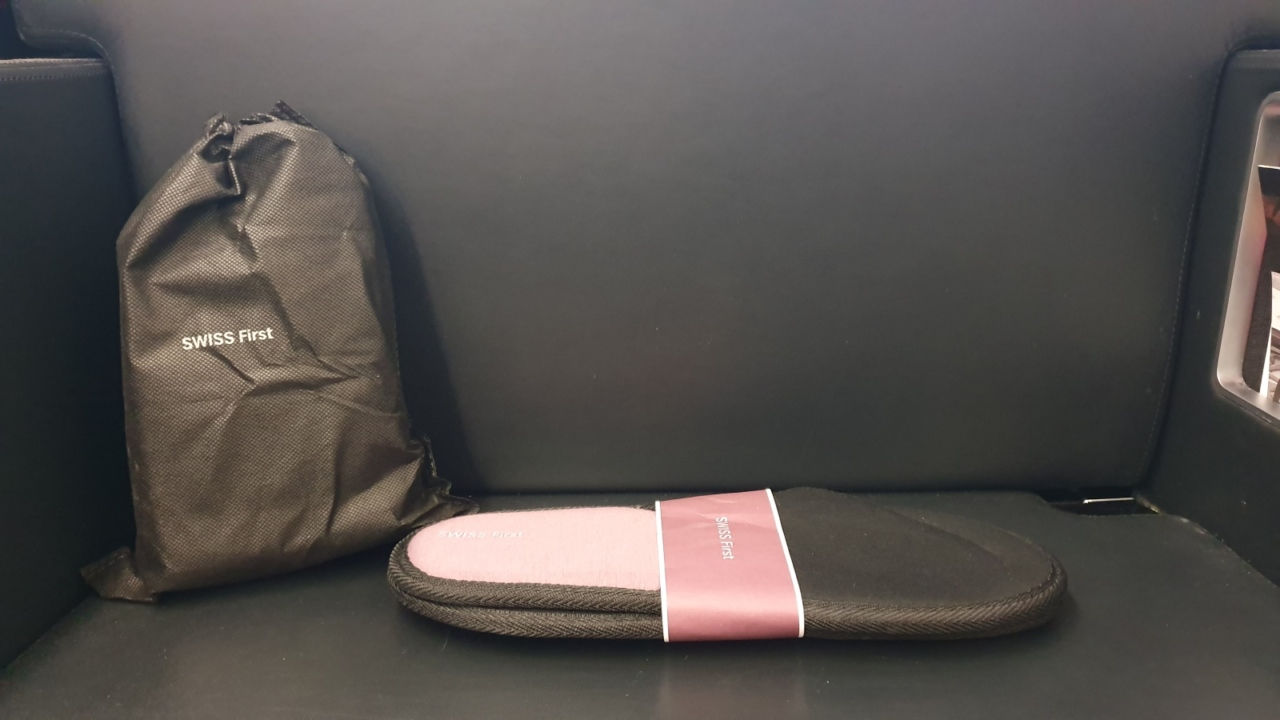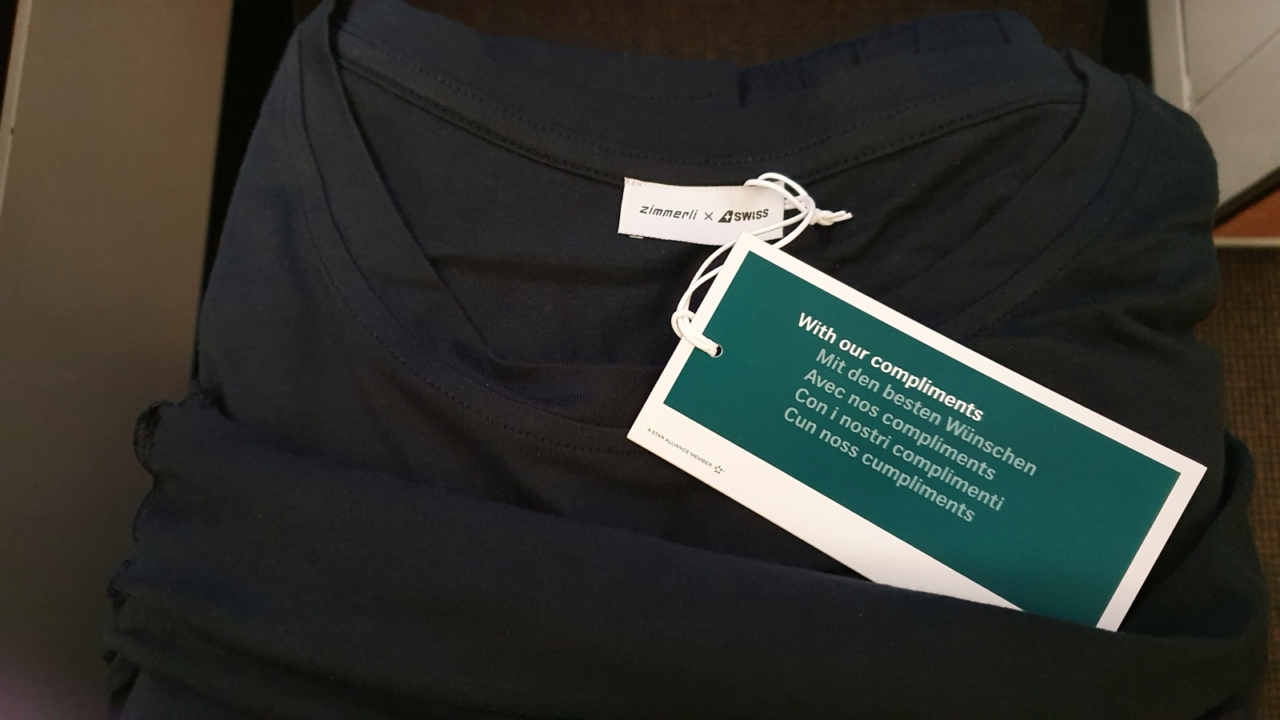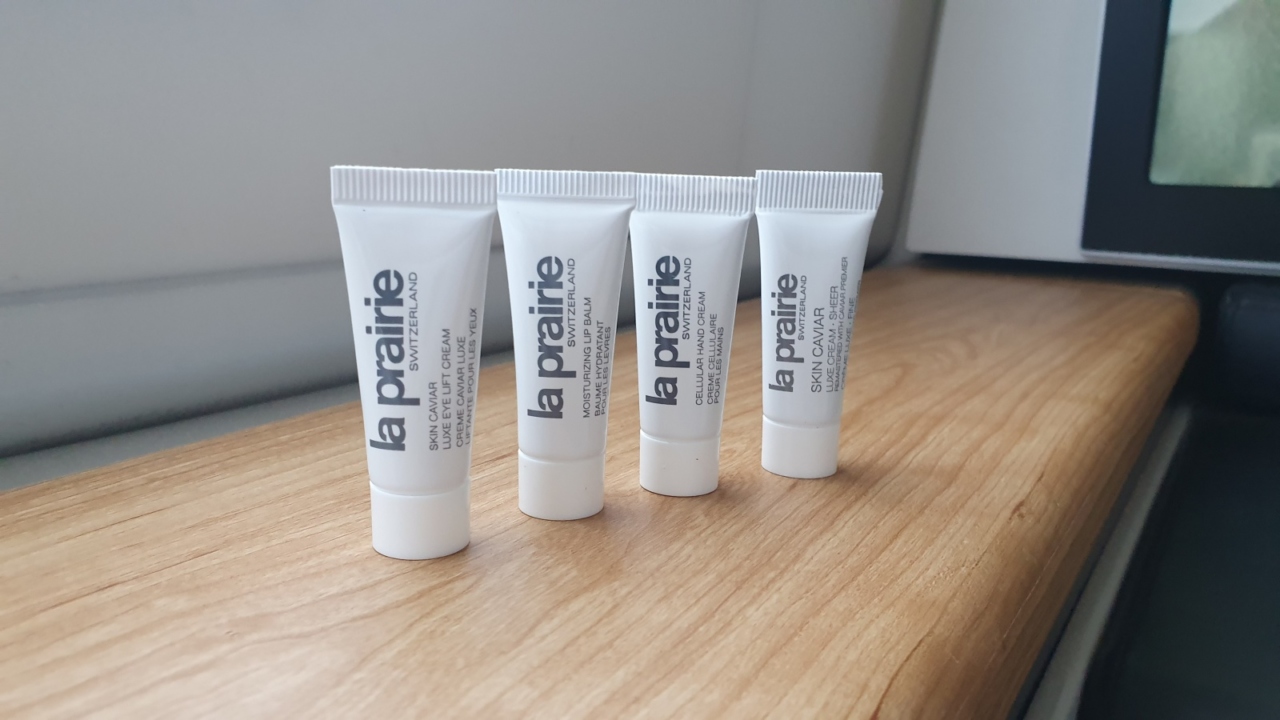 Passport & Palmtree conclusion
Although I won't have the chance to fly in First Class anytime soon, I am grateful for the experience with Swiss. I believe their First Class product is 110% recommendable because of the constant quality from start to finish. The attentive service, paired with the great hardware make it an experience to remember and clearly form a difference to Swiss Business Class. I would love to fly again anytime!