As you might know, I'm a big fan of rooftop terraces and am obsessed with nice views from the top. Now that summer is just around the corner, days get longer and nights get warmer, you might want to find out which are my favourite picks for breathtaking views (and fabulous drinks up in sky).
Omnia in Las Vegas
Omnia is not only one of Las Vegas hottest clubs but also home to one of my favourite rooftop terraces in the city (pictured at the top of this post). While the club offers one of the best line-ups in Vegas, the terrace is its hidden gem. It features a an outdoor dance floor and bar as well as a nice lounge area. Listen to your favourite tunes while enjoying the nightly view of the Las Vegas Strip before heading back inside and dance all night.
Sevva Bar in Hong Kong

While still considered as one of the city's insider tips, Sevva is more than a rooftop terrace. Located on the 25th floor of the iconic Prince Building, this place brings together bankers with startup founders and the rich and famous with the young and trendy. The outdoor terrace offers 360 degree views of Hong Kong and the harbour. Come at night and enjoy some of the best cocktails in town while watching the famous light show. Drinks (and food) come with a price tag, but quality it outstanding and the experience alone is worth the invest.
Mori Tower Sky Deck in Tokyo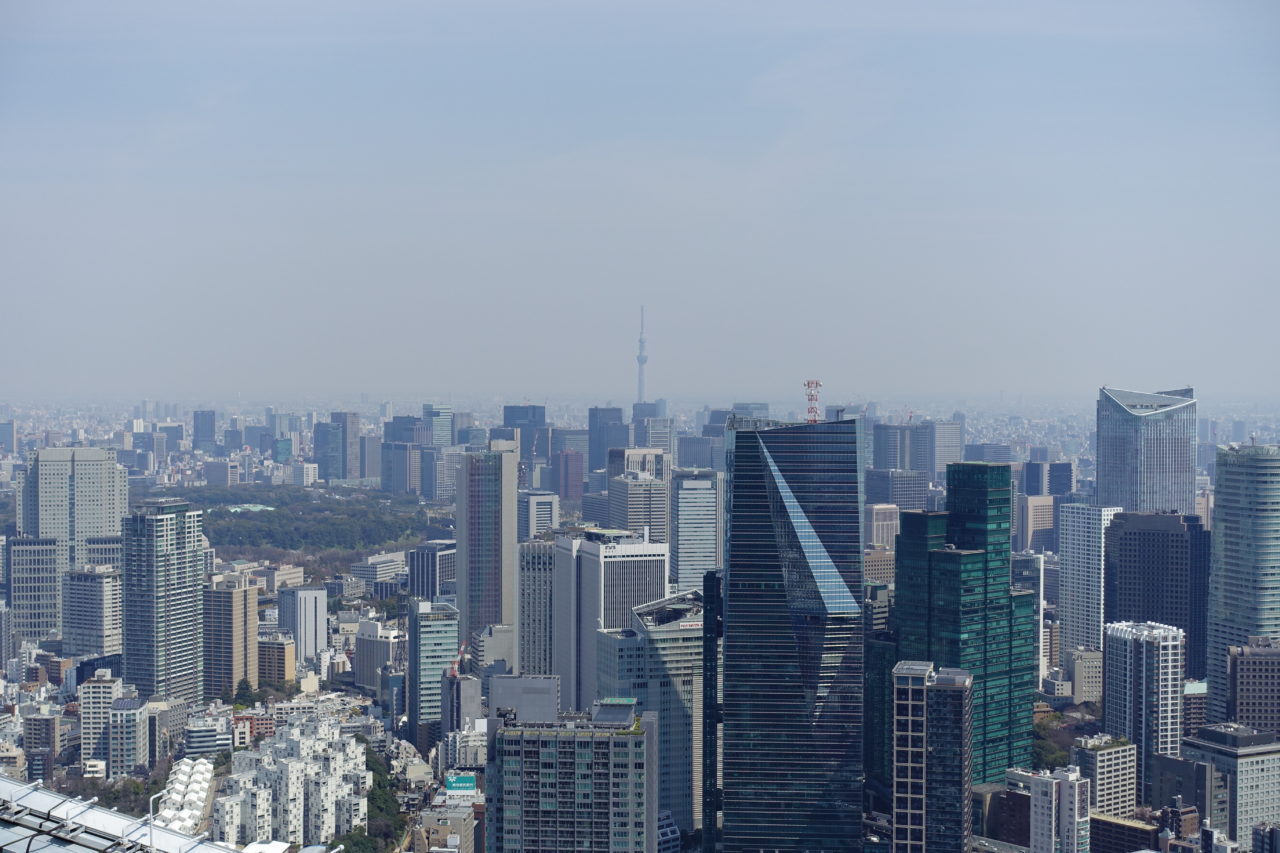 Skip Tokyo Skytree and head to Roppongi Hills instead. Tokyo Sky Deck, the open air observation deck on top of Mori Tower is less crowded and offers breathtaking 360 degree views of Tokyo. The rooftop deck offers one of the best views of Tokyo Tower and you can even spot Mount Fuji on a clear day. Also, if you buy a ticket for the Sky Deck you get access to the Mori Arts Museum.
Amano Rooftop Bar in Berlin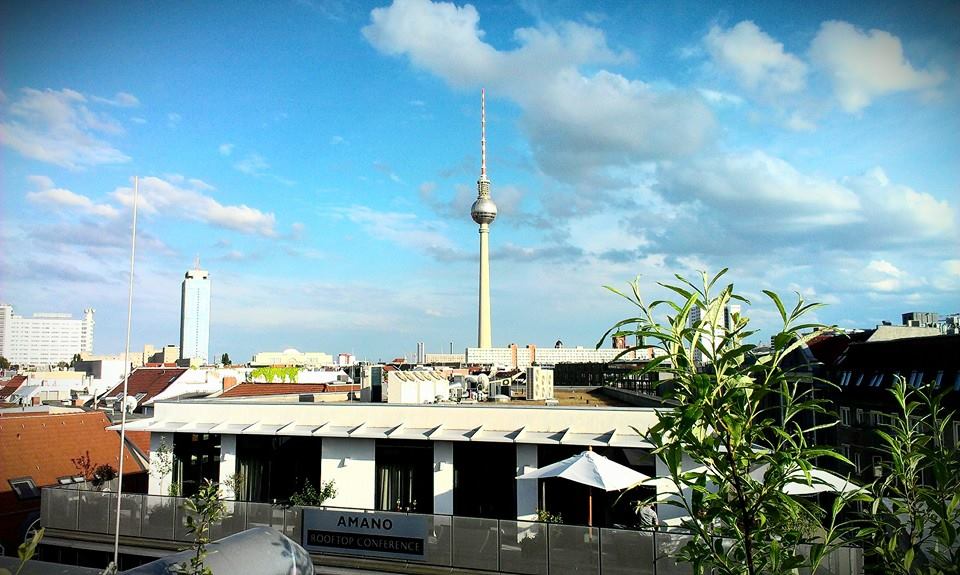 Berlin has many rooftop terraces and so many new ones are opening every summer, i stopped counting. However the Amano rooftop terrace in Berlin Mitte is still one of my all time favourites when in town. Come for sundowners and enjoy a signature cocktail while doing some people watching. Prices are still reasonably and beekeepers are quick, friendly and good-looking.
El Sueño in Barcelona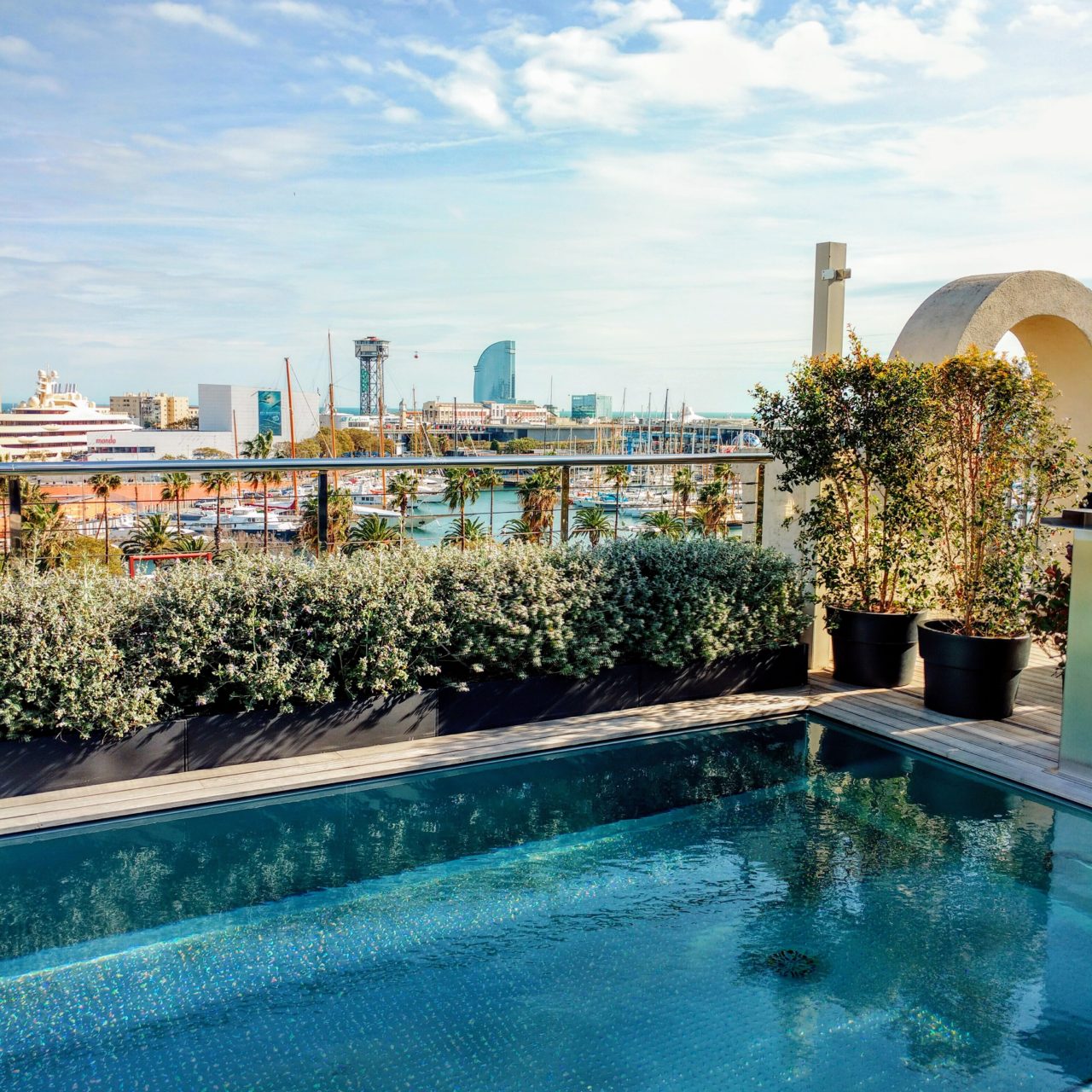 Forget the pool deck of the famous but always crowded W Hotel and discover this hidden gem instead. Located on top of  The Serras Hotel, El Sueño surprises with nice views of Port Vell (and the W Hotel). The intimate outdoor terrace offers affordable drinks and a tiny pool. Come on a sunday afternoon and enjoy a glass of cava and some tapas, while listening to the finest chill out tunes. It is the perfect spot to escape the crowds after a long day (or night) in Barcelona's city center.
What are your favourite rooftops? I would love to hear your tips.
Also, find out about my favourite bars with a view and learn more about my latest city trips!