When it comes to Vegas it is either hate it or love it. The latter is true for me after visiting the city many times. And there is so much more than just party and gambling. Today I'll talk about some of my favourite spots and share some unique tips on how to do Vegas like a grown-up.
Indulge in food heaven
There is hardly any other city with this many top chefs. Therefore the food options are endless and you'll find it though to pick. A and I are both not into buffet restaurants and prefer a nice and laidback setting. And luckily, there are more than just casino eateries and buffet restaurants on The Strip.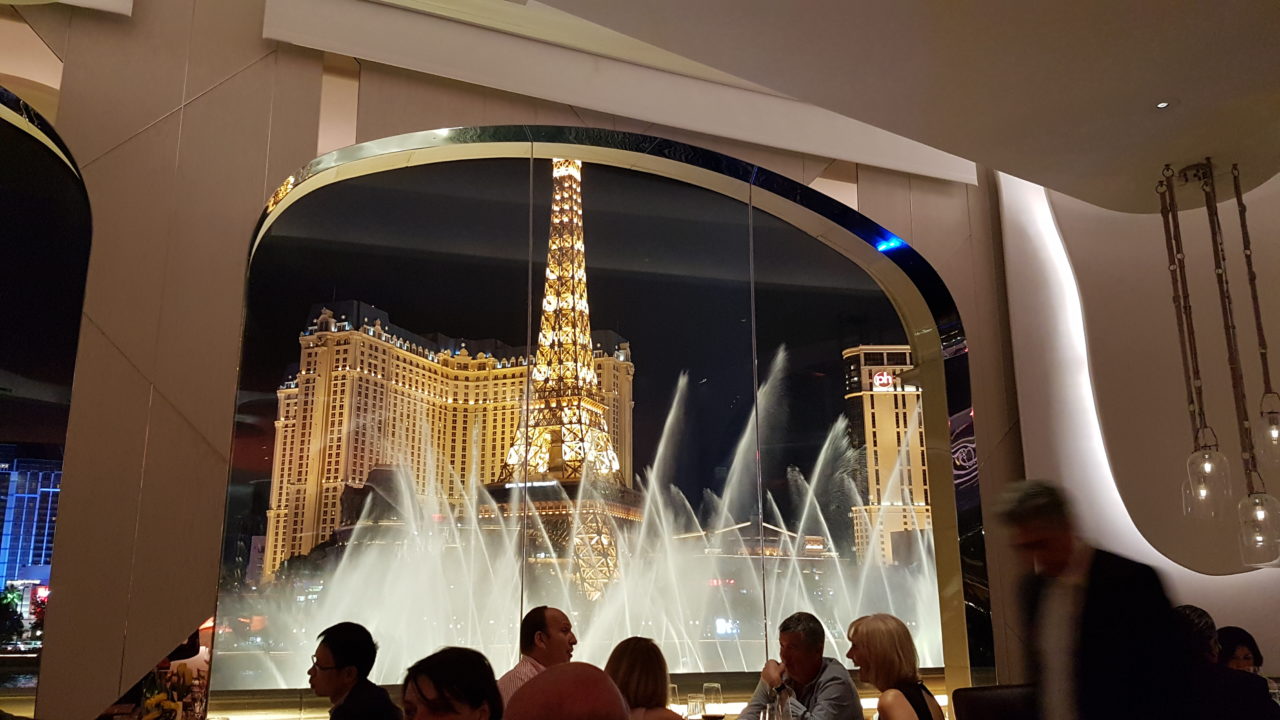 Enjoy unique views of the Bellagio fountains while sharing delicious italian tapas at Julien Serrano's Lago. Treat yourself to the perfect steak at Smith and Wollensky. Or get your fair share of carbs by visiting Giada de Laurentiis restaurant overlooking Las Vegas busiest intersection at the Cromwell.
But don't limit yourself to restaurants on the Strip as there are some amazing eateries off the Strip as well.
Find your home away from home
Same as restaurants, Las Vegas also is home to some of the best hotels the world has to offer. You can spend days relaxing by the pool (thank you Nevada sunshine!) or exploring the many resorts. If you're not into gambling I recommend the Mandarin Oriental. It is located on the strip but feels like a sanctuary. The entry is a bit hidden behind the Aria underpass and is only leading to the stunning Mandarin Oriental skylobby. At the same time you will find one of Vegas' best bars and pools at the MO.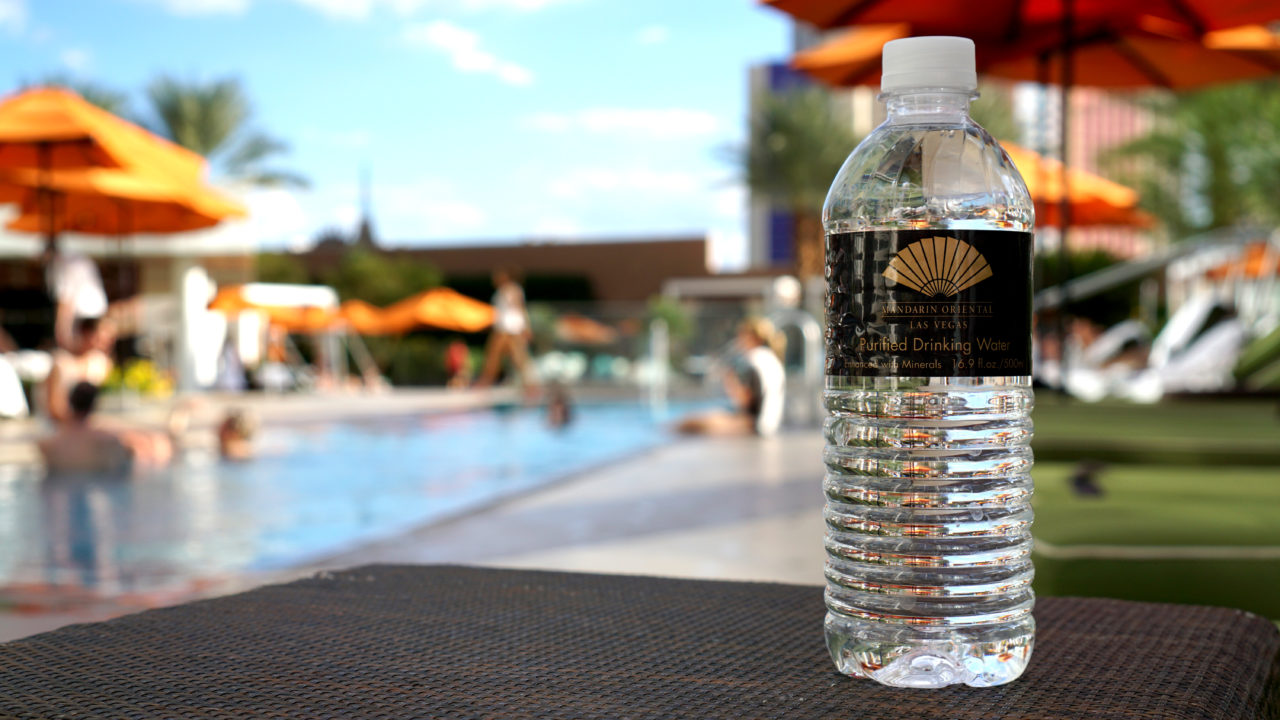 If a casino is a must but you like an accommodation with style you can't go wrong with the Aria or the Encore at Wynn. Contrary to "old Vegas" casino-style both are modern, stylish and offer luxurious rooms, restaurants and pool areas.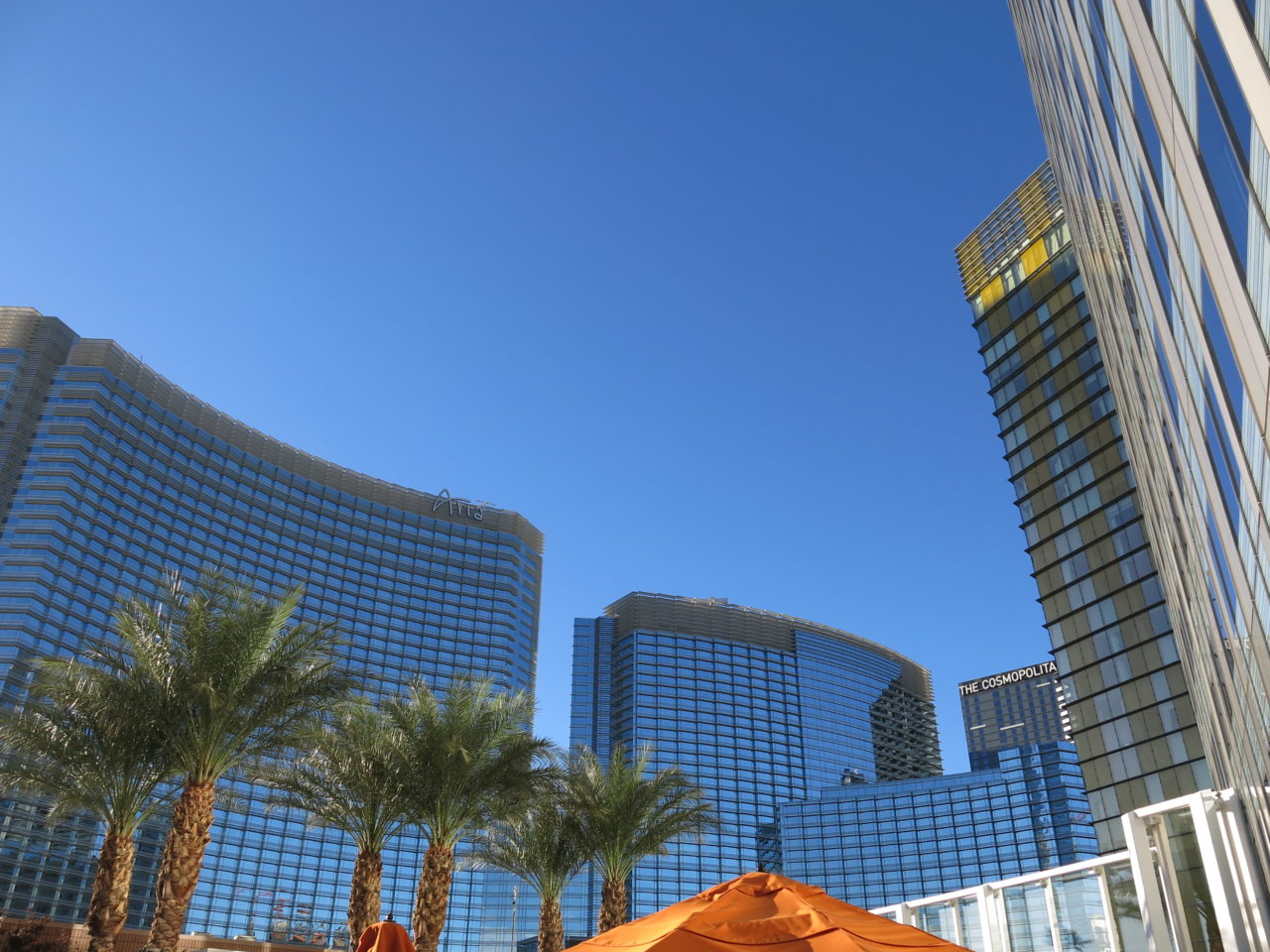 Last but not least, if you want the real Vegas experience at an unbeatable price there is no better choice than the Mirage. It has (many) very spacious rooms that were remodeled some years ago but the minute you enter their casino floor you feel being in the "old" Las Vegas! But be aware that their pool is one big tropical party area. The only other pool in Vegas of this size is to be found at the Mandalay Bay.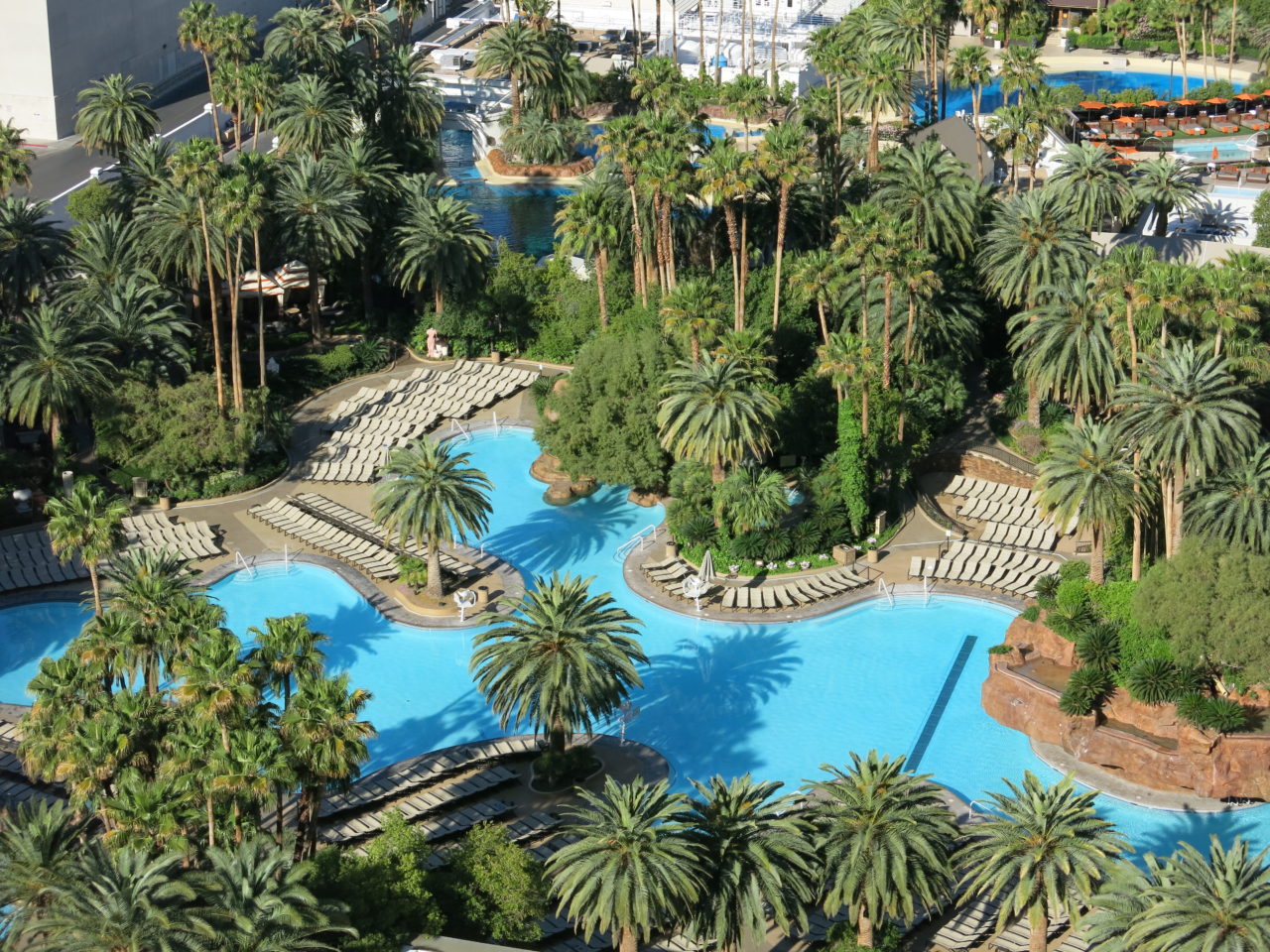 Meet great mixologists and the world's hottest DJs
When it comes to bars and clubs, Las Vegas has a lot to offer. Sip a fabulous cocktail while overlooking the Strip and its many neon lights at Mandarin Bar or at Mandalay Bay's private Foundation Room which is by the way a dizzying melange of cigar bar, club and Buddha bar.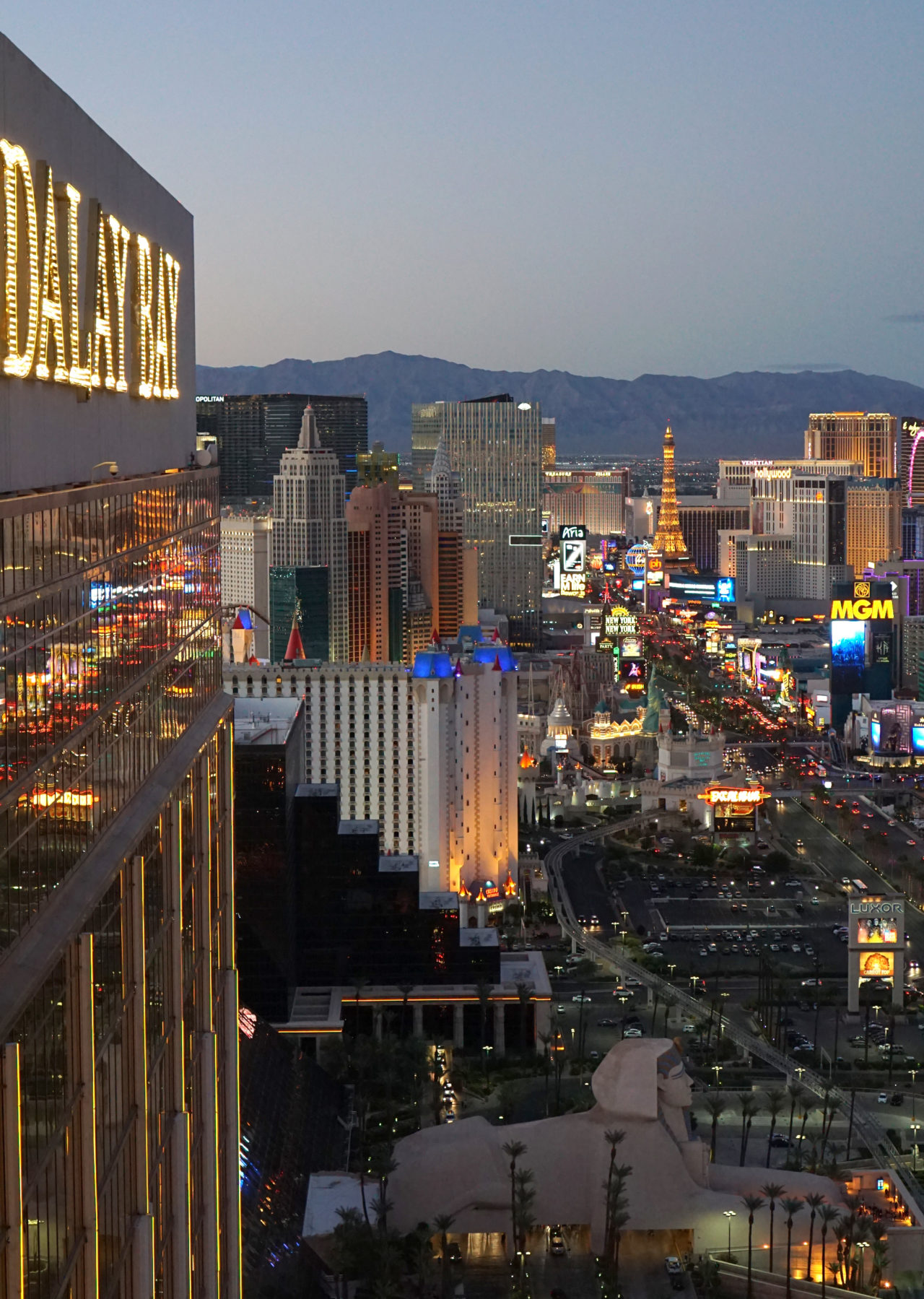 Watch people gambling while enjoying a cocktail at Cosmopolitan's romantic Chandelier Bar. Or ask the concierge at your hotel to get you VIP tickets for the hottest DJ gigs or Vegas shows. This way you can skip the lines and will get into clubs and theaters hassle-free. For clubbing I highly recommend Omnia at Caesar's Palace (Calvin Harris is a resident, do I need to say more?). We also recently saw BAZ, a new and fun show at The Palazzo.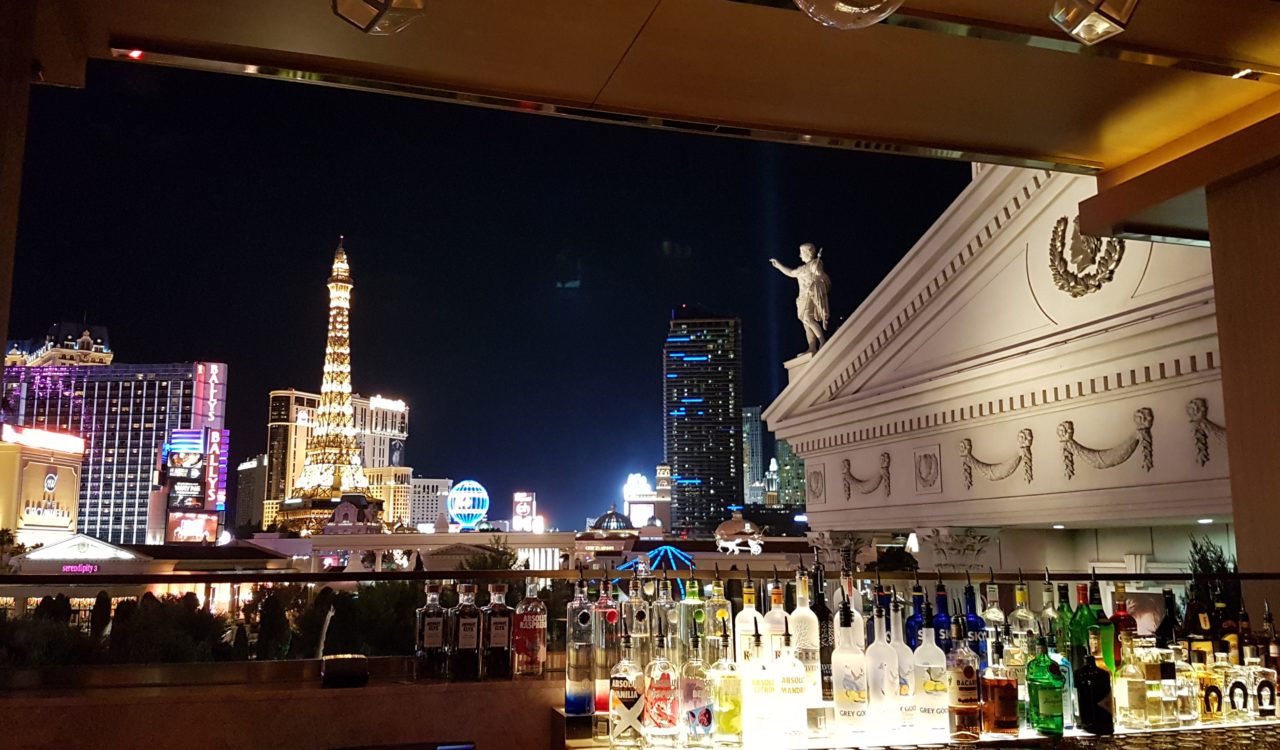 Explore the nearby natural wonders
If you don't want to take a day tour to explore the Grand Canyon I recommend to book a helicopter tour. A and I did a sunset tour of the Grand Canyon with Sundance Helicopters and it was a unique experience worth every penny. The tour also took us past Lake Mead, Hoover Dam and the Las Vegas Strip.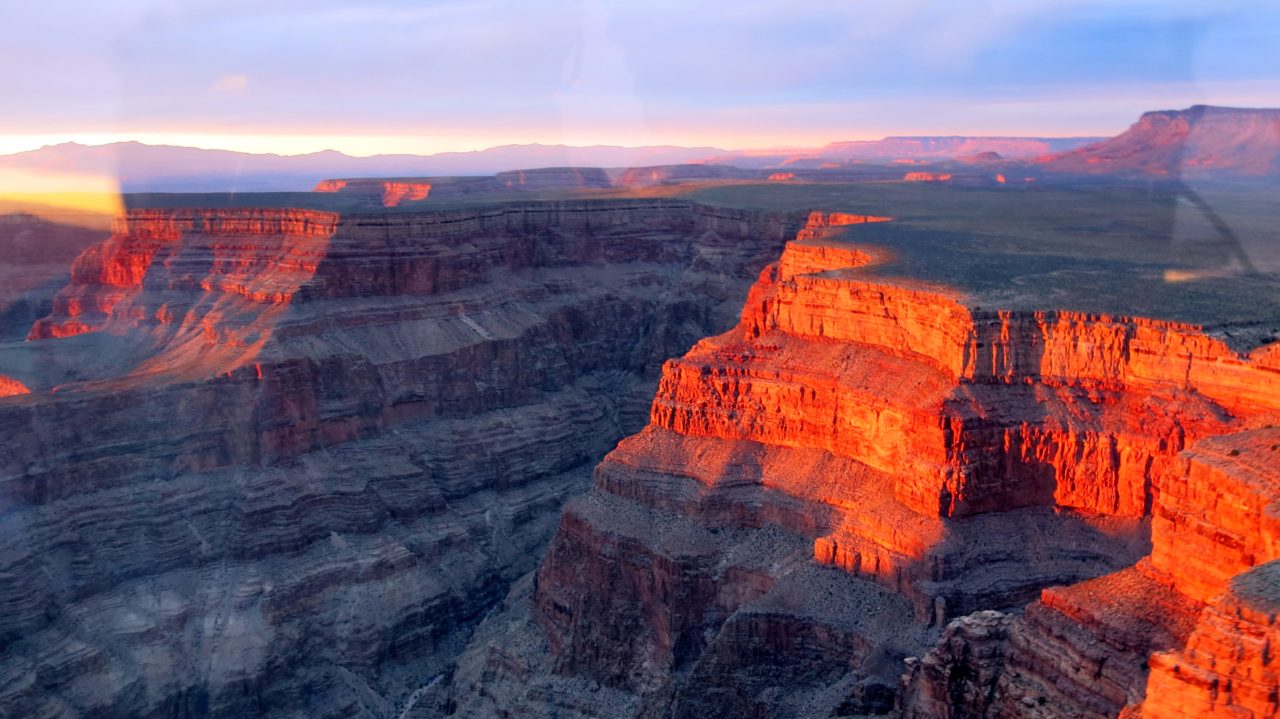 If you would like to escape the city for just some hours without boarding a helicopter, take a short drive to Red Rock Canyon. The colours are fantastic and the contrast to the neon lights will work wonders if you are in desperate need for some peace and quite. There is a scenic drive which takes anywhere from 20-90 minutes depending on the stops you make. Find many photo opportunities plus ways to picnic and even hike if that's your thing.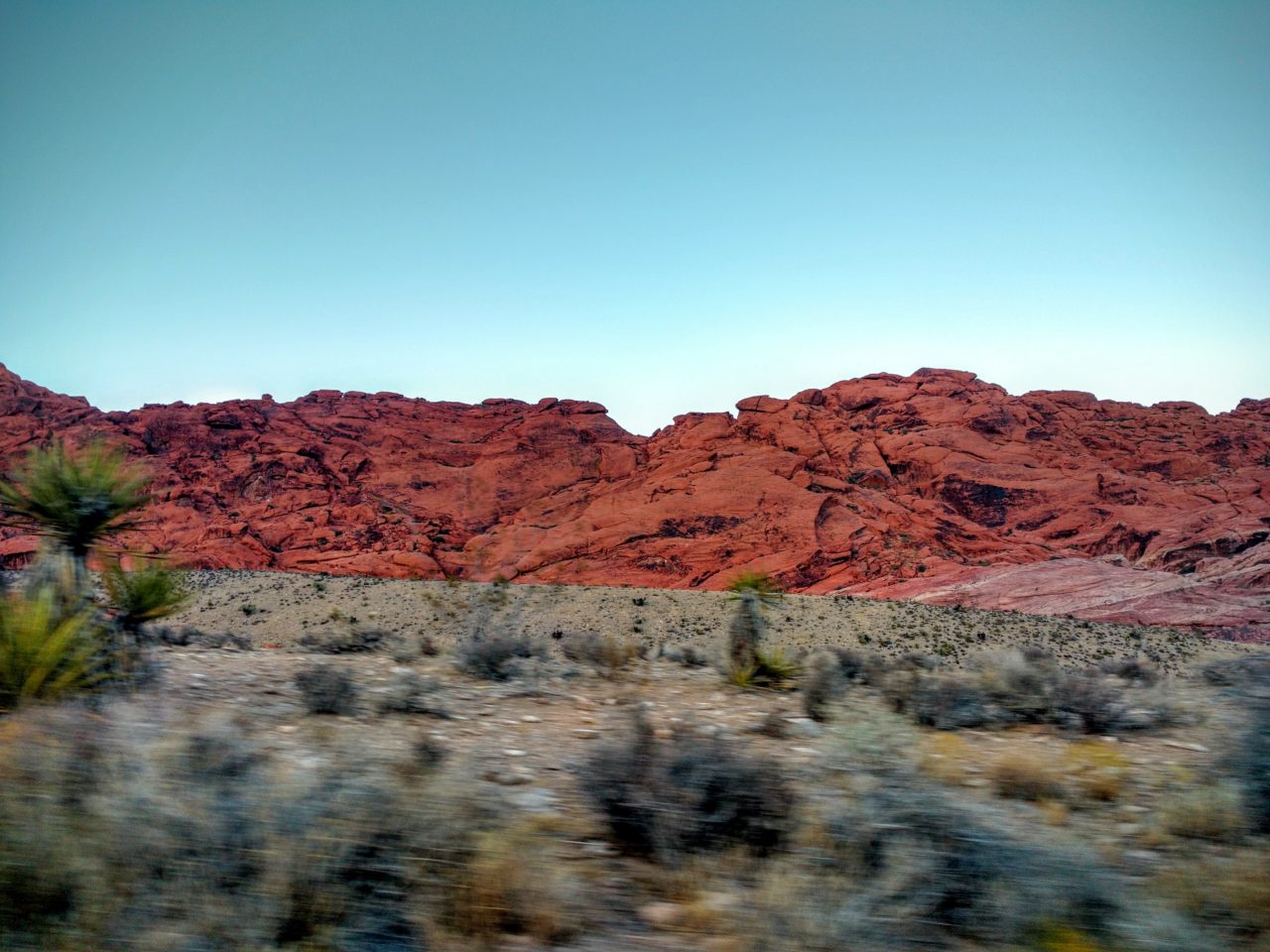 Go shopping like a pro
Release the shopaholic in you and explore Vegas' many boutiques and shops. Every designer has at least one flagship store here and there are a lot of fun bargains too. My personal favourites are The Shops at Crystals for luxurious window shopping, The Palazzo for nice boutiques which never feel crowded, the New York New York for sweets and souvenirs and the Las Vegas Premium Outlets North for the best selection of brands and bargains (don't forget to subscribe for your coupons girls!).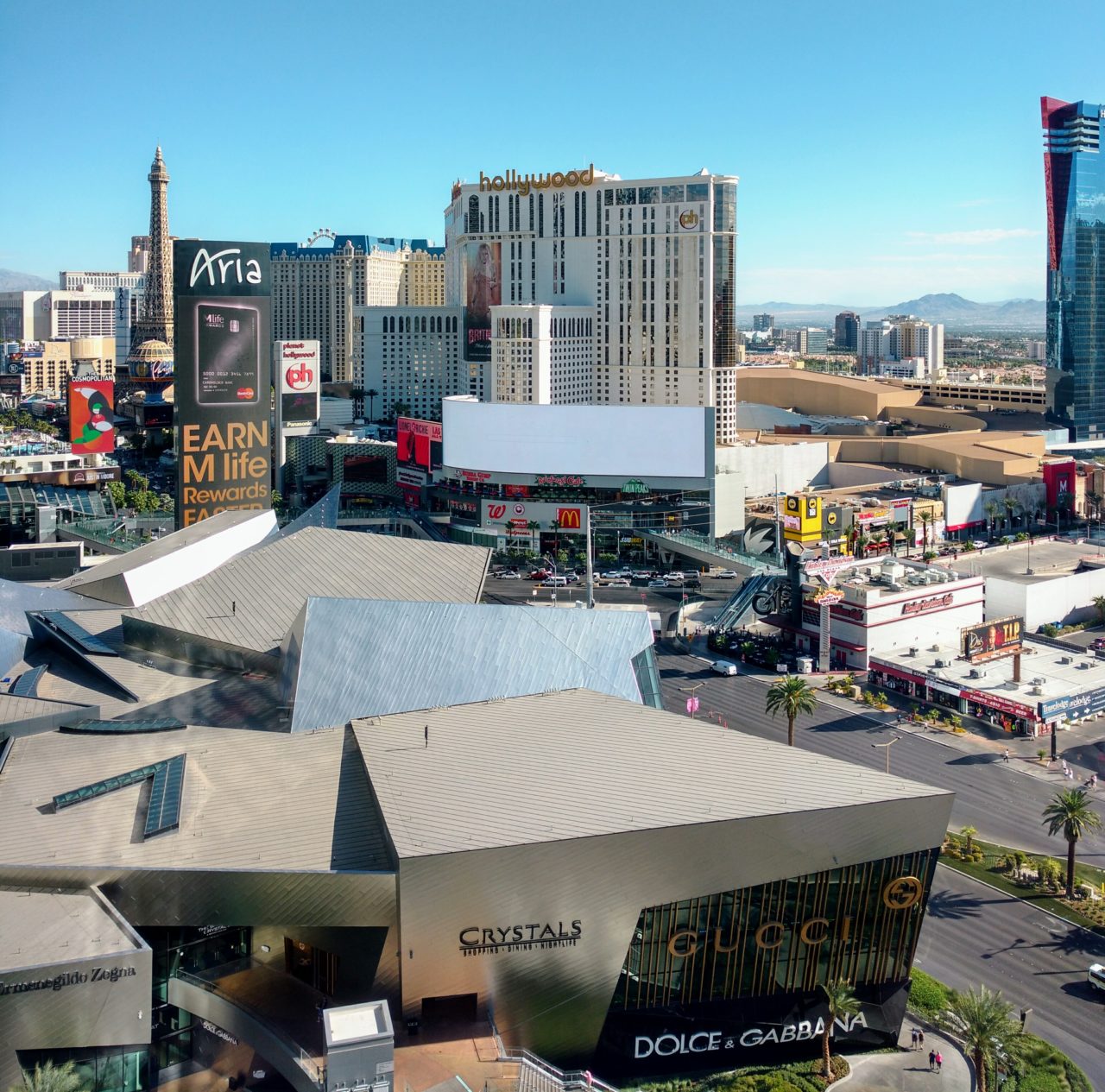 Rent a convertible and cruise the Strip
It might be a cliché but I just can't help it – there is hardly any better way to explore the Las Vegas Strip. The wide range of valet parking services make it easy to park. Just be aware that some hotels do now charge for this service so if you want to avoid the fees you should check beforehand.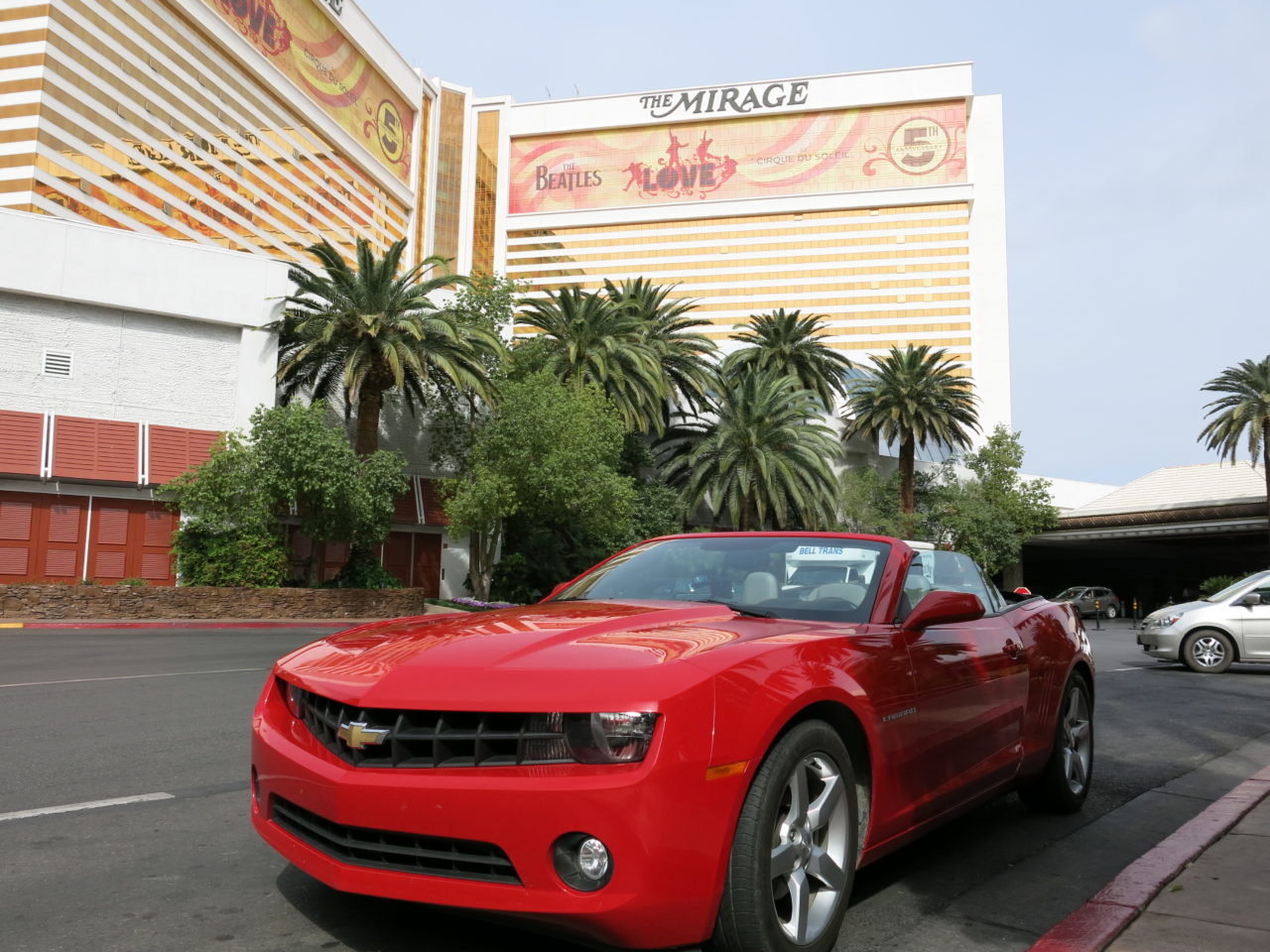 Have you been to Las Vegas? What is your favourite tip? I'd love to hear!
Also, find my other destination guides here.
Merken
Merken
Merken