This spring A and I travelled to Japan. We started our journey in Tokyo and spent four amazing days in the city during cherry blossom season. Tokyo is huge and can feel overwhelming at times if you visit it for the first time. For us, it was helpful to structure our trip focusing on one or two neighbourhoods a day. Here is a guide to the different areas we visited and some details we especially loved about each of them.
Shibuya
It is pretty sure that every tourist will – literally – come across Shibuya while being in Tokyo for the first time. Shibuya crossing is the busiest in the world and even though I had seen tons of pictures it felt crazier than I imagined. Skip the crowds on the crossing and have a look from above the crossing instead. Great places to do so are the first floor of the Starbucks as well as the first floor of the Shibuya JR Station.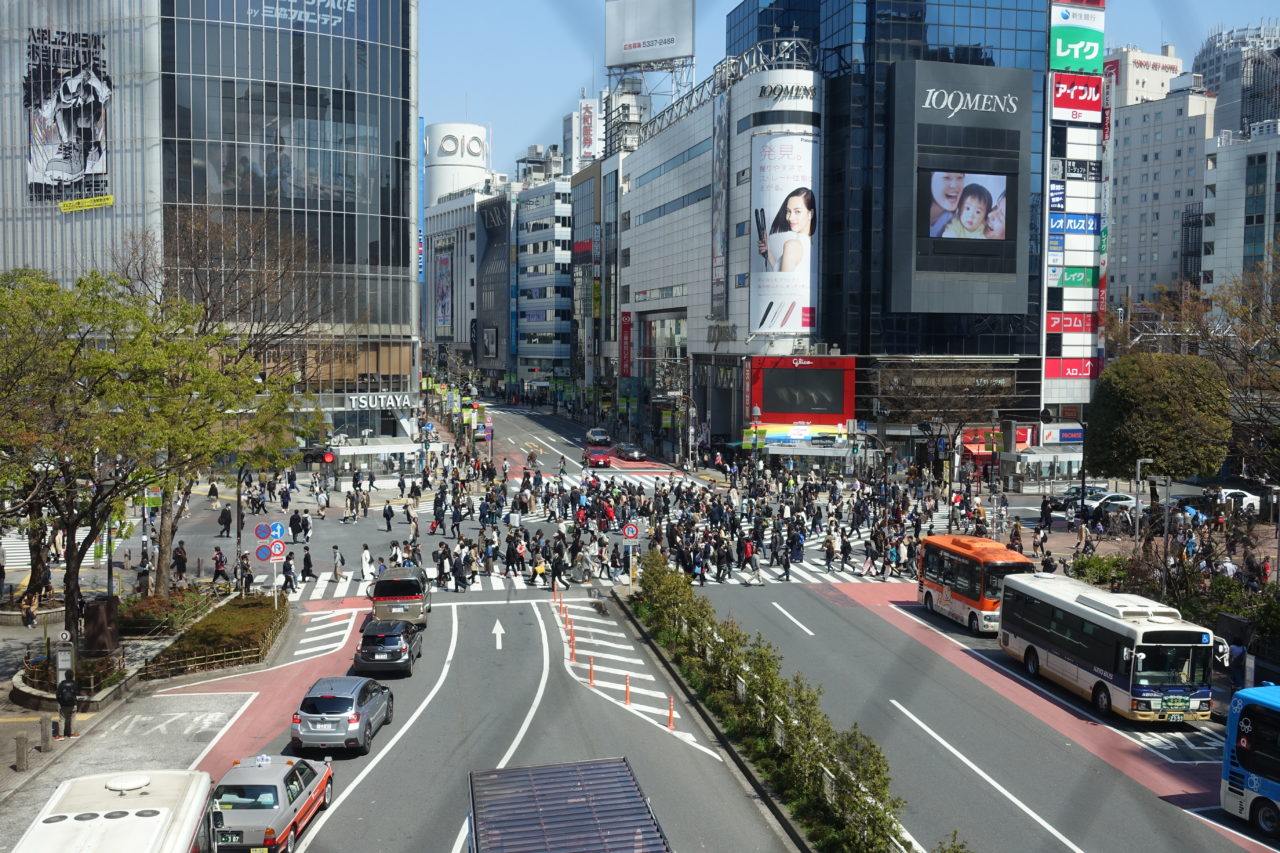 In terms of shopping Shibuya has some unique stores and bargains to offer. For the latter I recommend to stop by the Don Quijote, a japanese discount chain store. It offers everything, from selfie sticks to clothes and sweets to cosmetics. It packs it's goods from ceiling to floor – a strange system only Don Quijote itself might be able to understand but which makes it even more fun to stroll around the store. Other than that I loved Tokyu Hands, a fun department store which gave us the opportunity to buy unique souvenirs and gifts for our friends and familiy.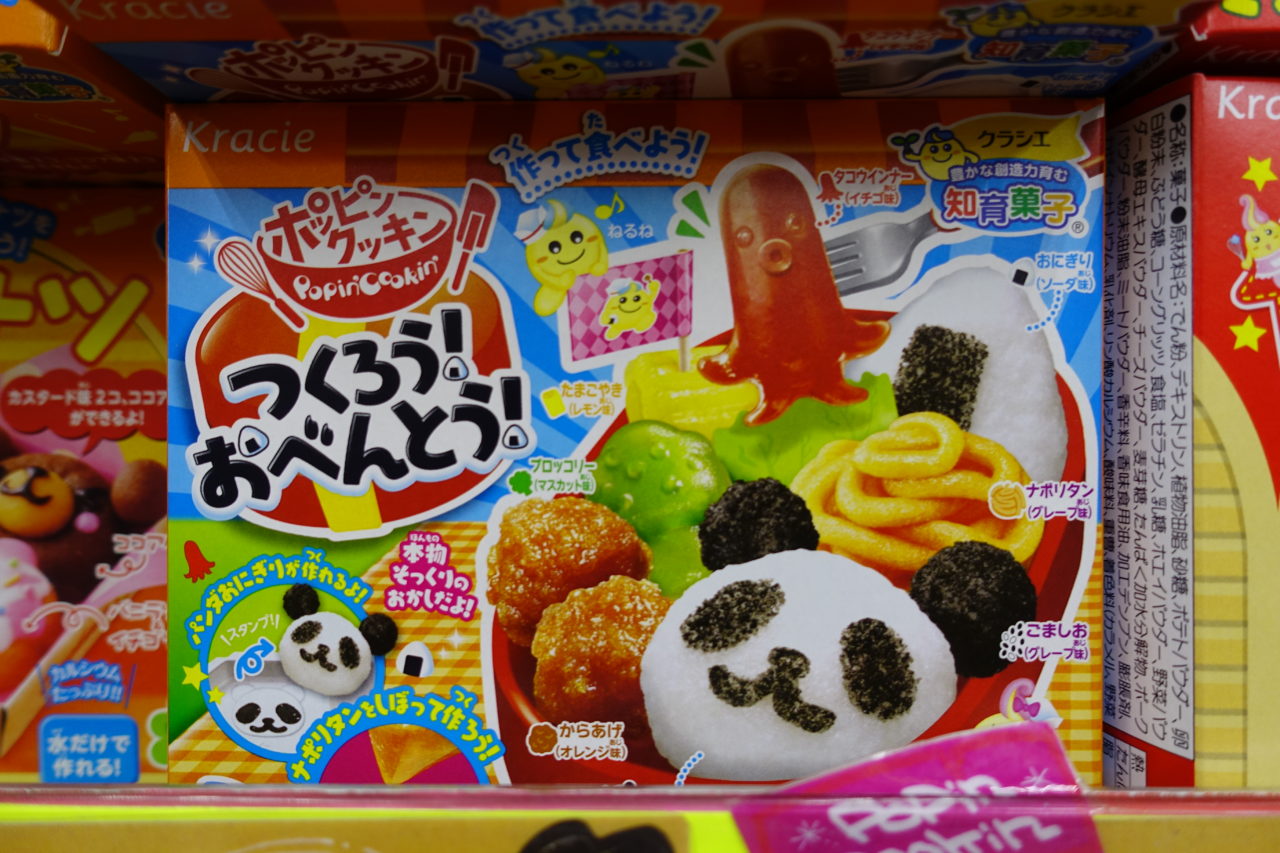 In terms of dining and entertainment, Shibuya has so much to offer it makes it hard to choose. We stopped for some late night sushi at Uobei, a futuristic conveyor belt sushi restaurant. Even though the food is rather average, it is a fun way to experience the wide range of Sushi options and do some people watching while waiting for a spot at the belt. Also it was by far our biggest bargain when it comes to food while in Tokyo.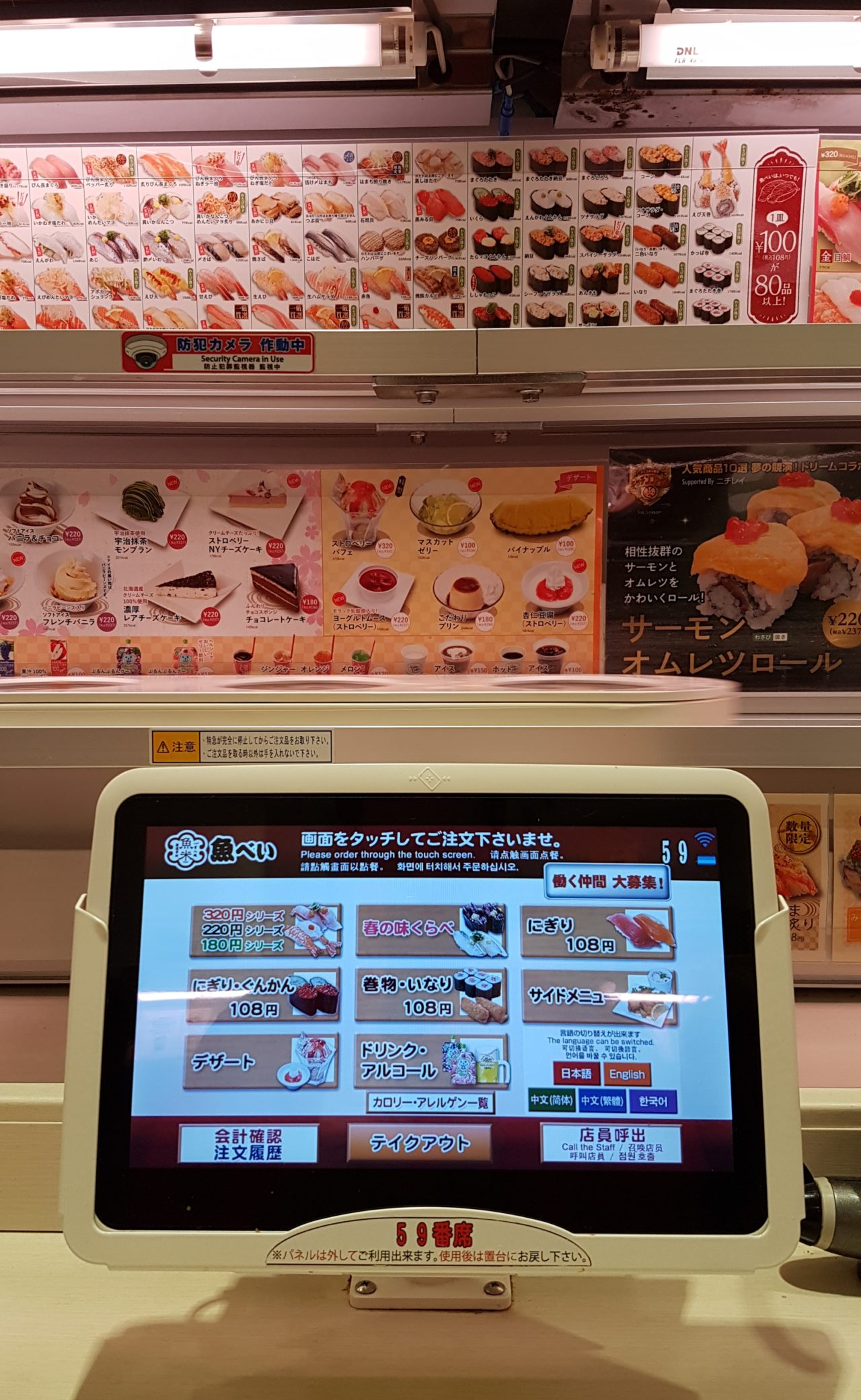 Harajuku
Harujuku is the heart of japanese street fashion and trendy neighburhoud for the young in-crowd. The area is best known for crazy Takeshita street – however we felt it was not only way to crowded but also somewhat touristy.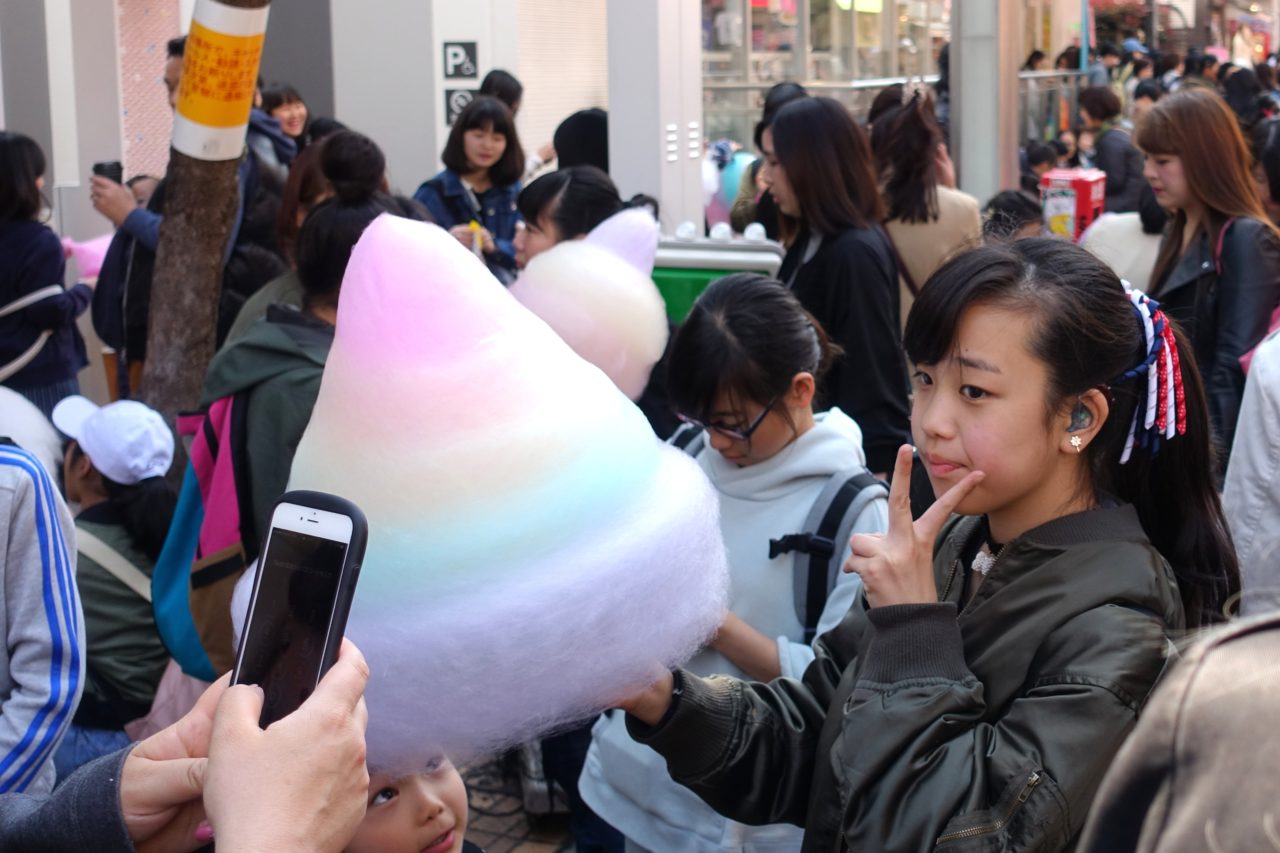 After a short walk we focused on the beautiful side streets and tiny stores, featuring japanese and western labels. On a funny sidenote, if you want to take care of your hair and make-up,  Harajuku is the place to be as there are dozens of salons.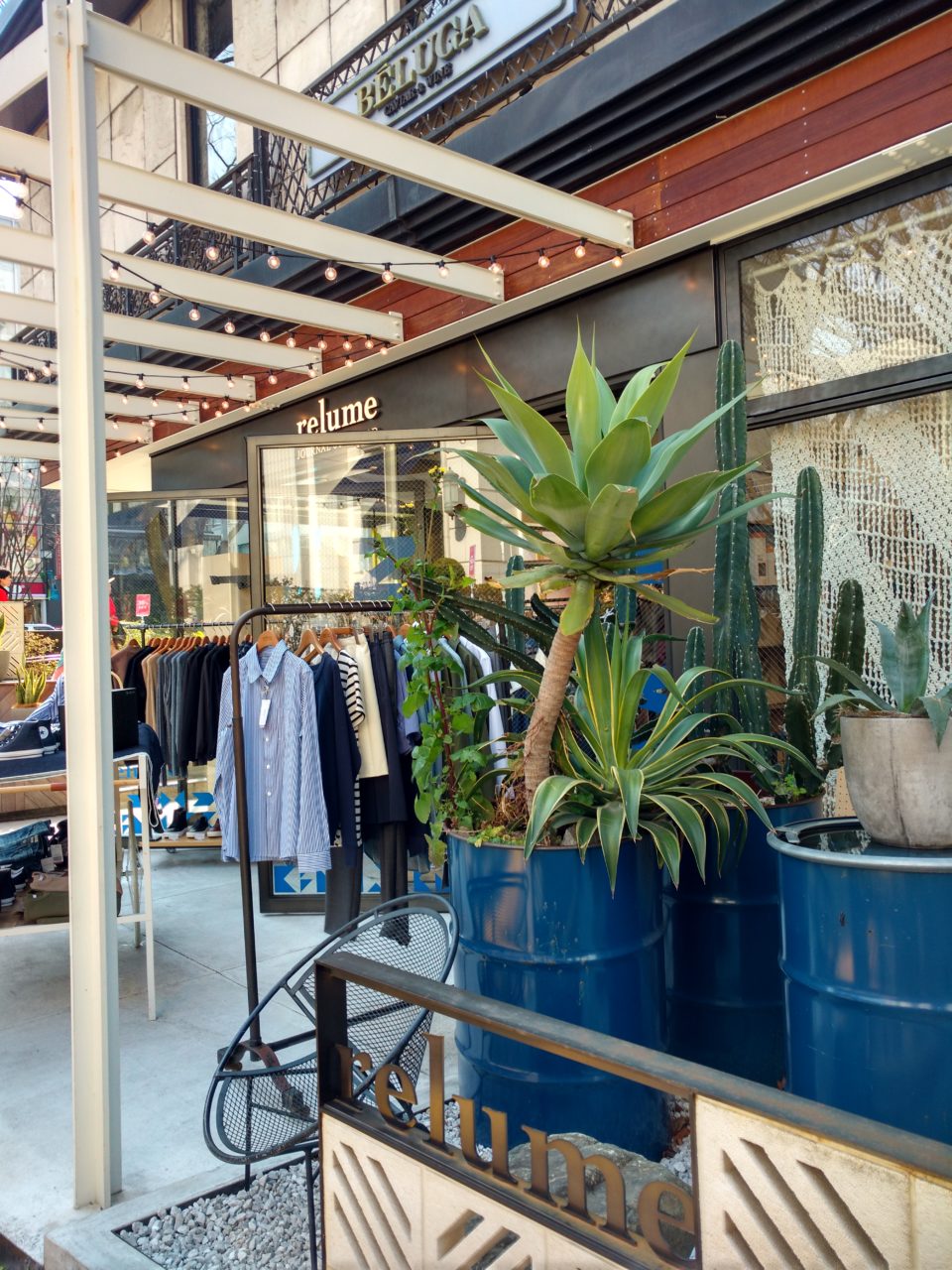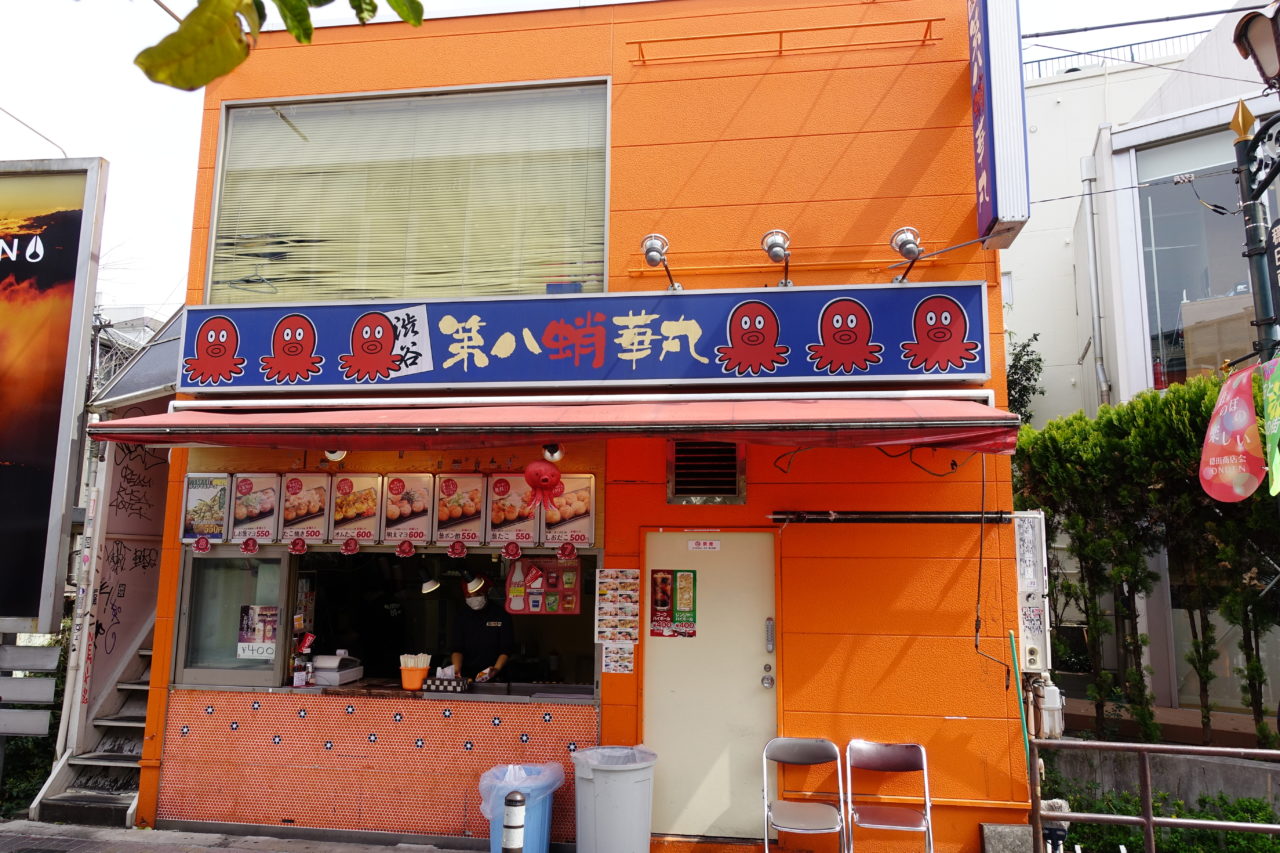 In terms of food, Harajuku has a lot to offer and is especially popular when it comes to street food. We tried Takoyaki, fried batter balls filled with octopus. If you try one of the many street food options, make sure to stand or sit by the store as it is considered unpolite to walk while you eat in Japan.
If you are looking to escape the crowds in Harajuku, I recommend a visit to Yoyogi park. The park is green and shady and home to the famous Meiji Shingu Shrine. It was definitely a nice contrast to the rest of the area.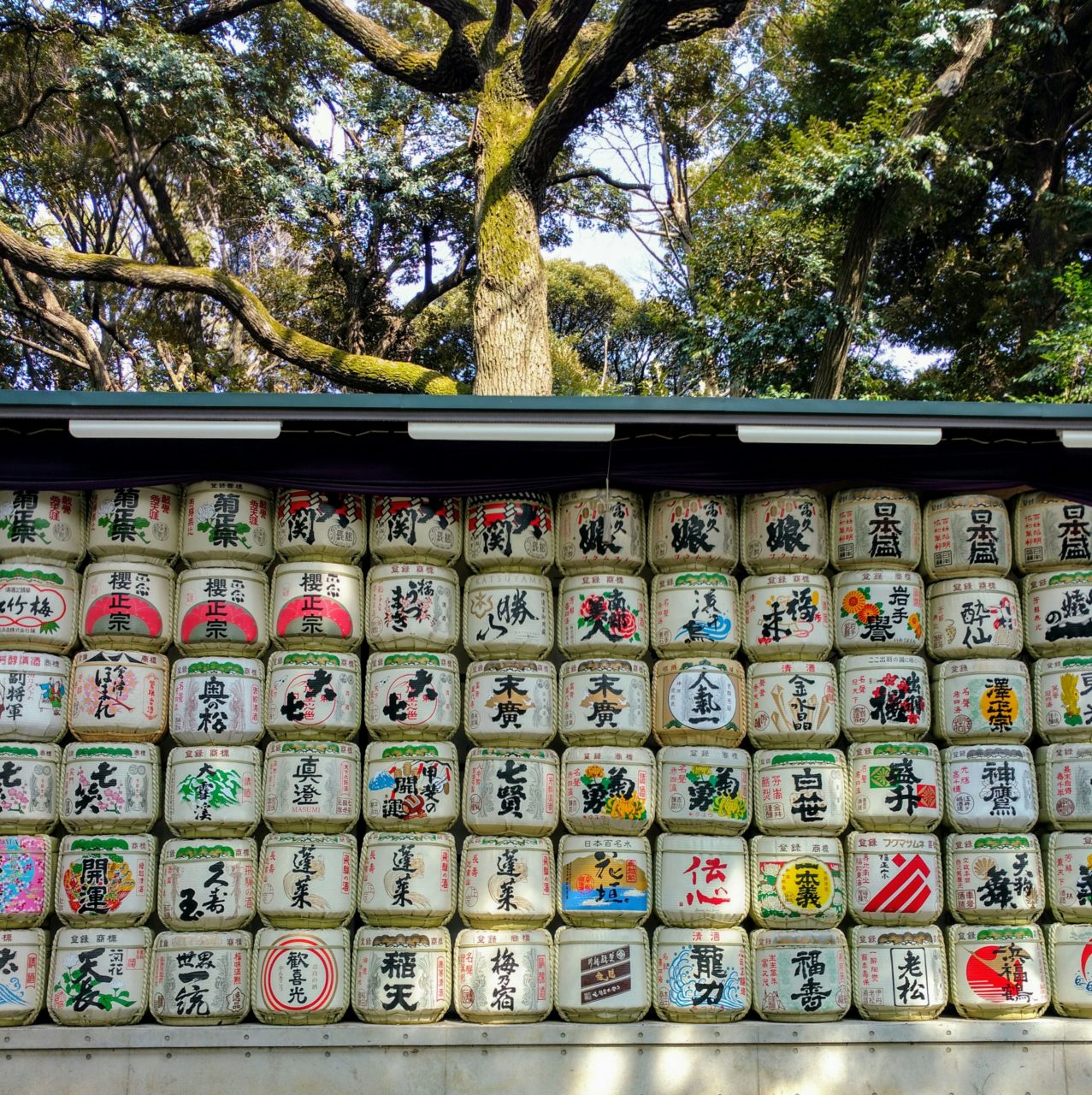 When in Harajuku, make sure to also check out the Omotesanto neighbourhood, which is right next to Harajuku and features great dining and shopping opportunities, lots of nice and calm streets and stylish people. This was definitely one of my favourite areas in the city.
Shinjuku
Shinjuku is considered to be the "new" center of Tokyo and it's also where A and I decided to stay during our first visit to Tokyo. The area offers a wide range of food and nightlife options as well as many department stores. We stopped by one of them called Isetan and went straight to the basement to check out the food area which was amazing. We especially loved the fresh fish and beautifully displayed fruit.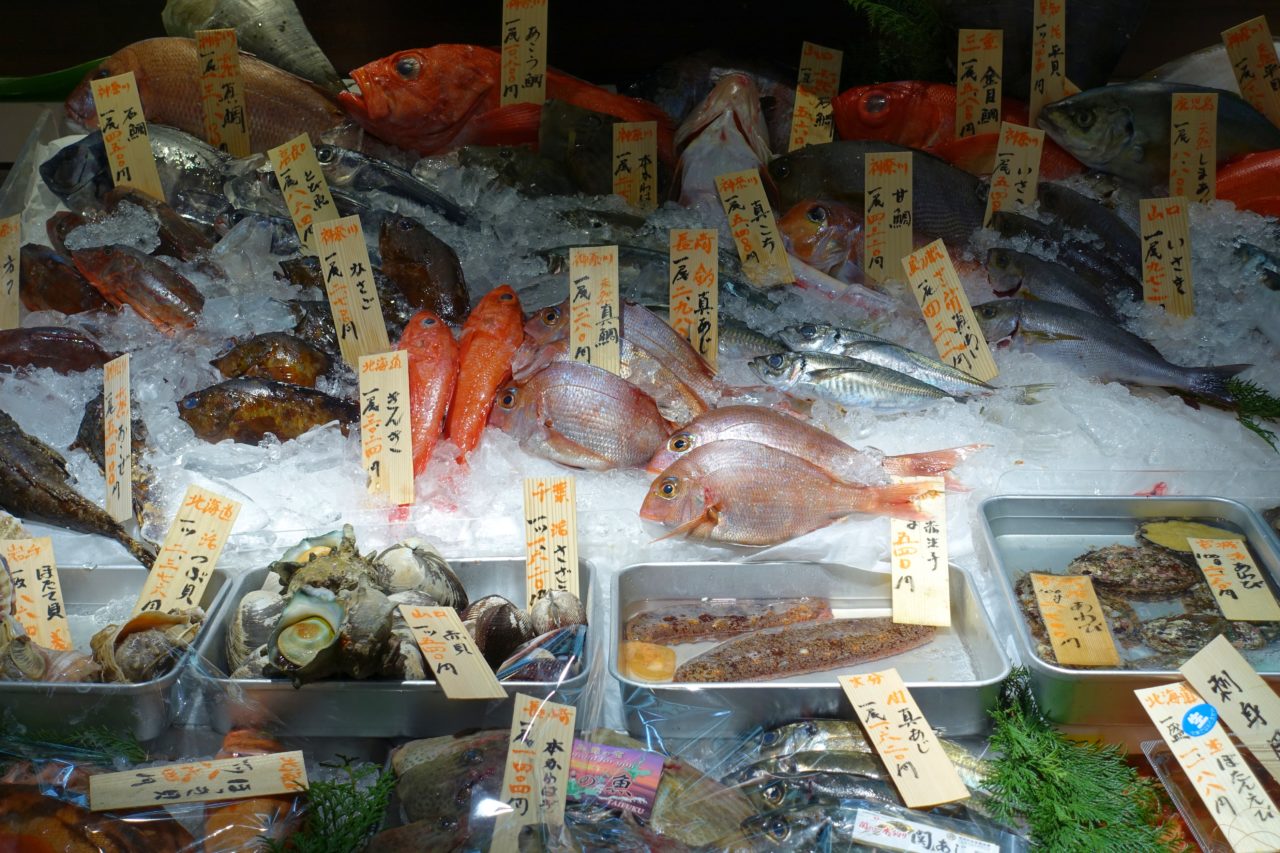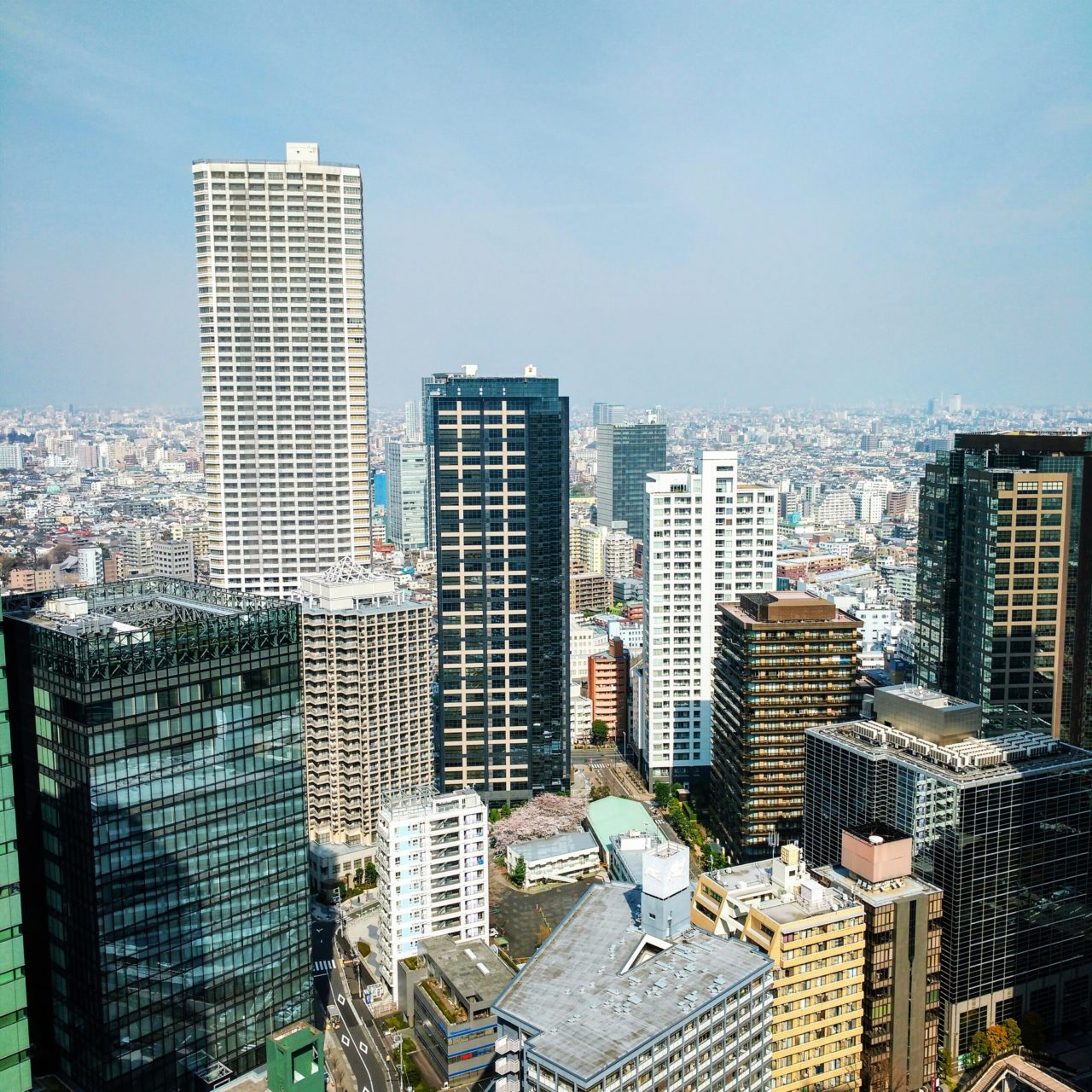 As we were in Japan during cherry blossom season, we made sure to visit Shinjuku Gyoen Park and enjoy the park in full bloom. Even though it was a random Monday afternoon, the park was crowded with japanese visitors having a tradiotional pick-nick under the trees.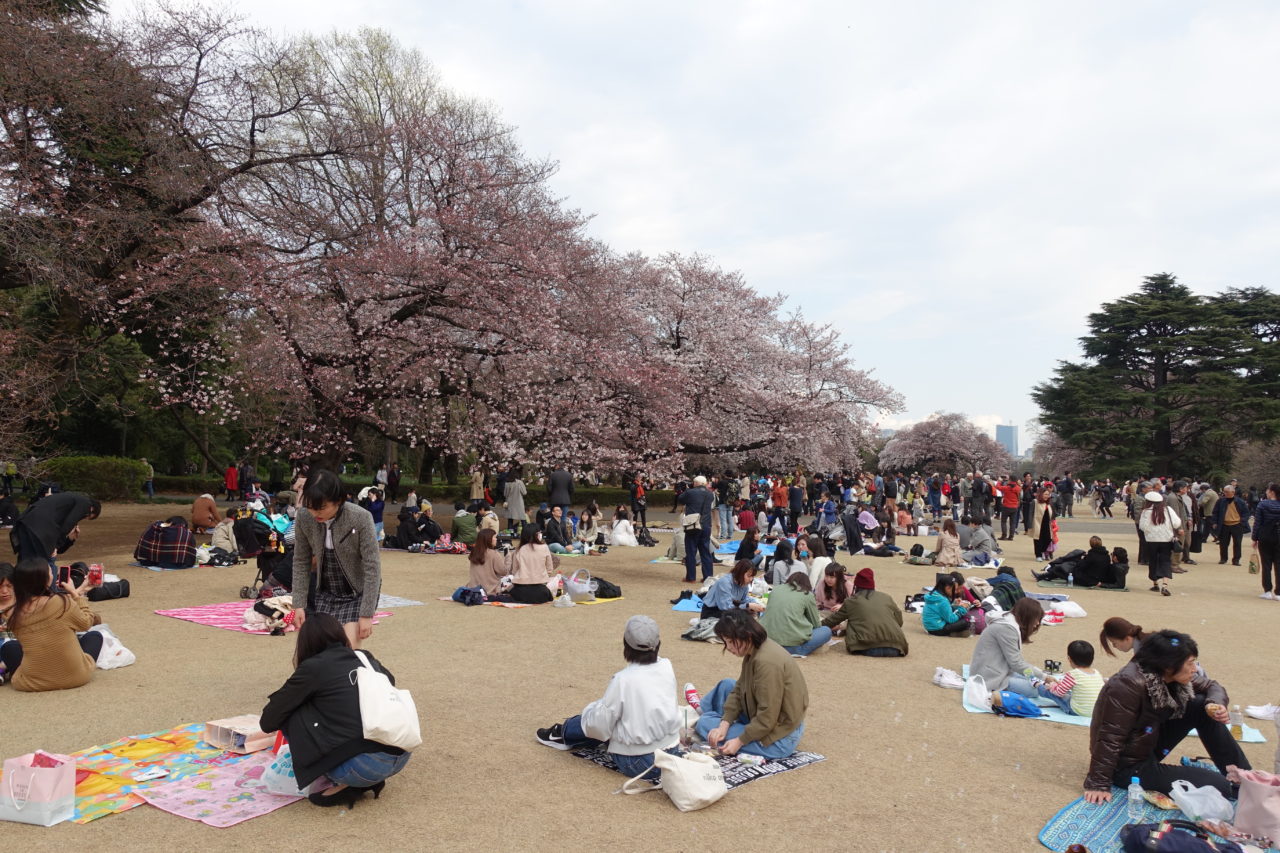 Want to know more about our trip to Tokyo? Make sure to read my Tokyo City Guide Part 2!
Planning a trip to Japan? Learn more about our vacation in Okinawa.