Hong Kong was my first ever Asian city to visit. In fact, I spent so many hours preparing that I felt I knew all of Hong Kong upfront. Once I was there, it was a completely different experience. Read on to know all about my favourite Hong Kong hotspots in the city.
Though being comparably small in terms of size, Hong Kong inhabits a whopping 7,3 million people – and counting. It belongs to China but has still some sort of privileged status within the PRC. Many (Western themed) liberties are only found in Hong Kong. Tourists will like the city as it is rather easy to get around with English language. Virtually all signs, menus and information is displayed in English too plus your chance of being understood is super high. Nothing compared to Shanghai for example.
Hong Kong airport transfer
Once you have decided on which part of the bay you want to stay – it's either the Kowloon side (which I prefer) or the Hong Kong island side – the question arises on how to get to the city from the airport in the most convenient way. While A took a limousine bus on his first visit to Hong Kong, we chose the Airport Express this time and did not regret it. With a journey time of 24 minutes independant of traffic you can't go wrong. The hours are frequent (12 minutes interval), prices are reasonable and you arrive at either Kowloon Station or Hong Kong Station conveniently. For the last part, we took a bus, but you can grab a cab to your hotel without problems.
Ferry & Subway in Hong Kong
The most convenient way to get around either the Kowloon or Hong Kong Island side is the subway. Go and grab an Octopus card that you can top up and not just only pay for the subway fares but in many many stores throughout Hong Kong. It's PIN-less and so convenient, I'd wish for an Octopus card back here in Germany. Hint: They even have an app which you can use to check your balance if your phone is NFC enabled. The subway connects all important parts of Hong Kong and is clean, punctual and safe.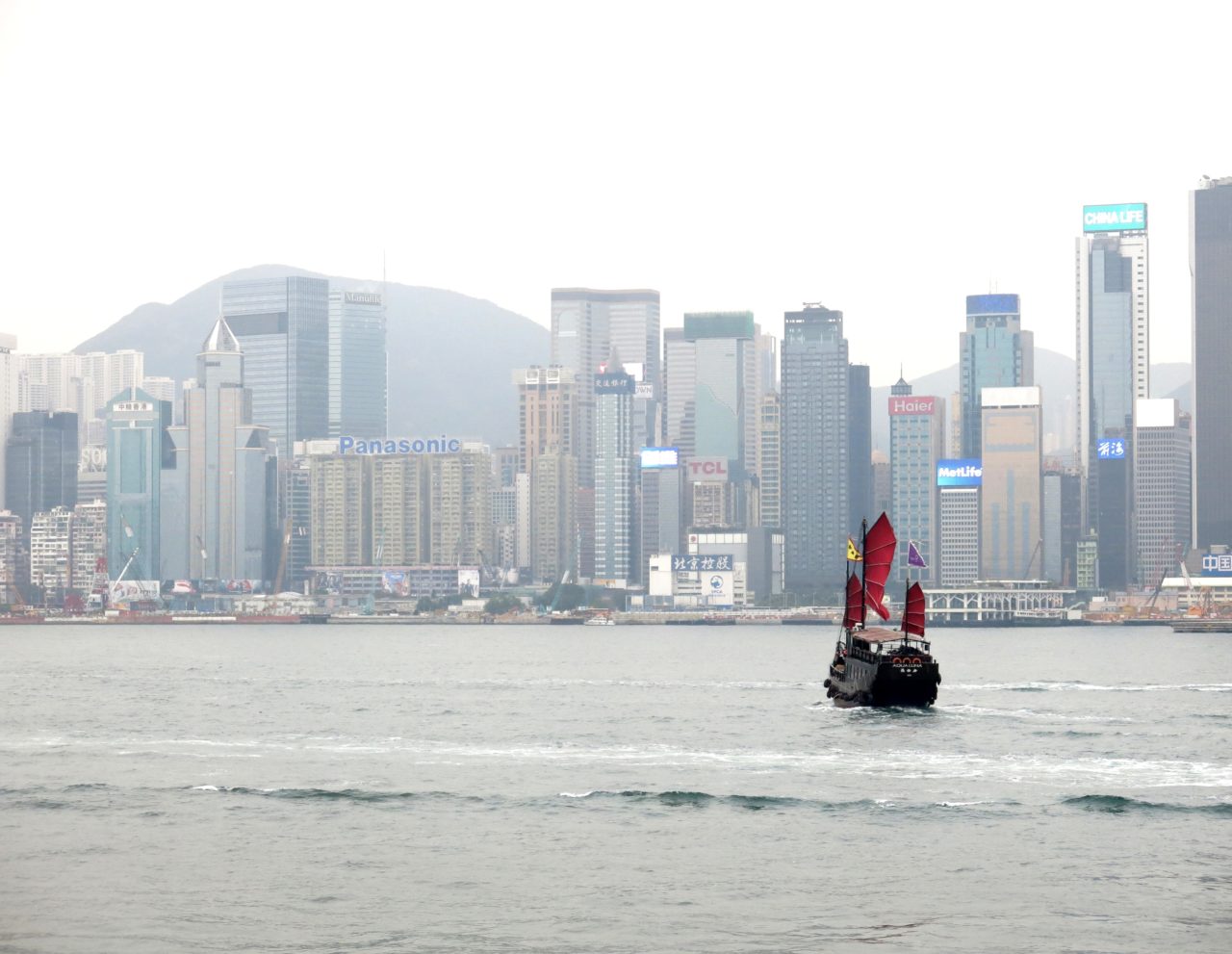 For switching between Kowloon and Hong Kong island, A & I choose the ferry most of the times though. The schedule of "Star ferry" is great and the trip takes about just 10 minutes. You get the chance of great skyline-photo shots too if weather allows. Try to avoid the rush hours but the experience is worth it anyways.
Best Hong Kong restaurants
The city has a very distinct "eat out" culture. Because housing is so compact, you would want to meet friends and relatives outside of your home. Adding to that you have a mixing pot of cultures in Hong Kong with many high level chefs from all over the world. Any type of cuisine is within reach and usually of high quality. No matter what your preferences are, Hong Kong has got you covered. Be prepared to find many venues a bit tucked away at high floors inside residential or commercial buildings because street level space is so scarce. I cannot give recommendations tailored to your taste but I highly recommend Pirata for amazing Italian food and Lily & Bloom for their American twist cuisine. On the high end I had the pleasure of experiencing Toska at the Ritz Carlton Hong Kong,a very romantic venue with stunning views. On the lower end there are countless street kitchens on night markets such as Temple Street which will satisfy your appetite "Bangkok style". Hint: If you know the right person, try the China club in the Bank of China building.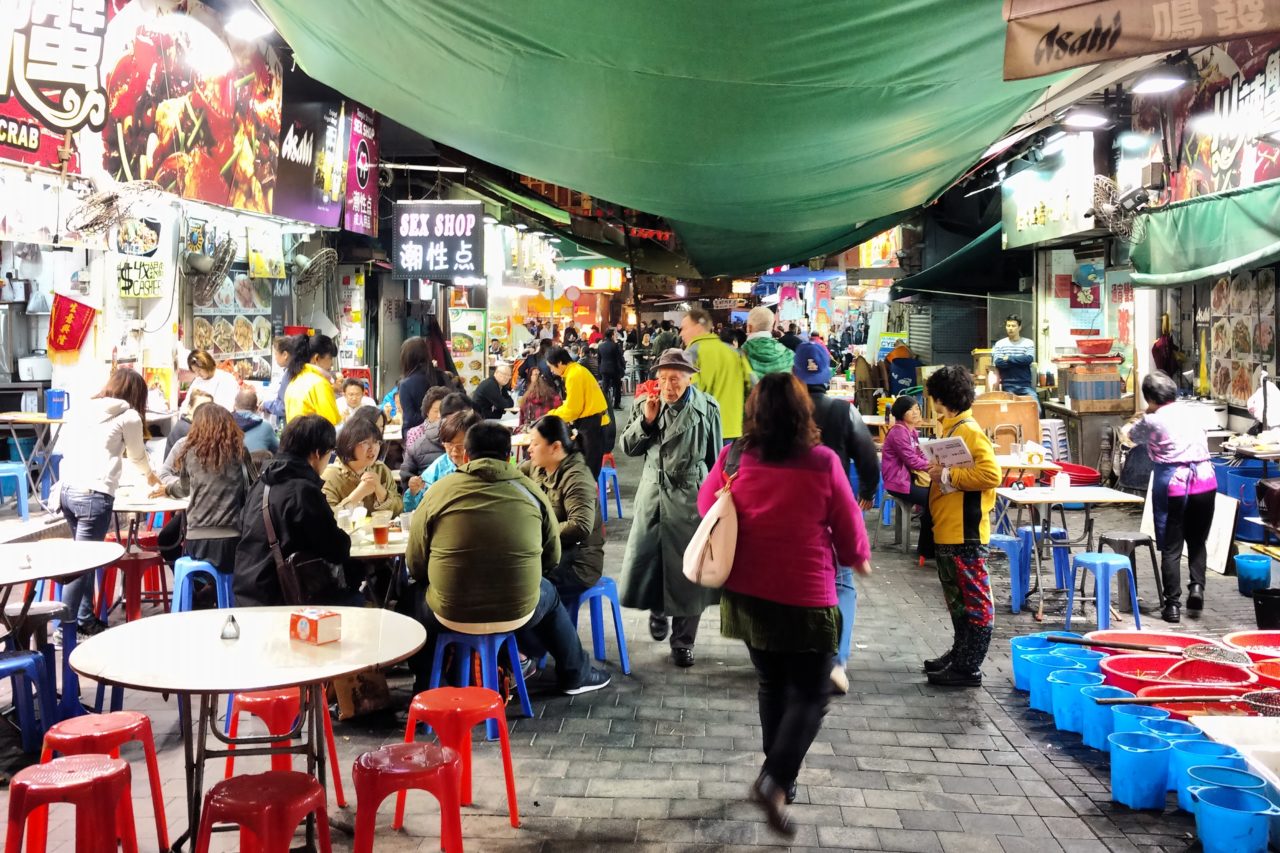 There are countless impressive bars in Hong Kong serving an amazing variety of your favourite cocktail by experienced mixologists. As you can read in my other postings, I can highly recommend Eye-Bar, Upper House and Sevva.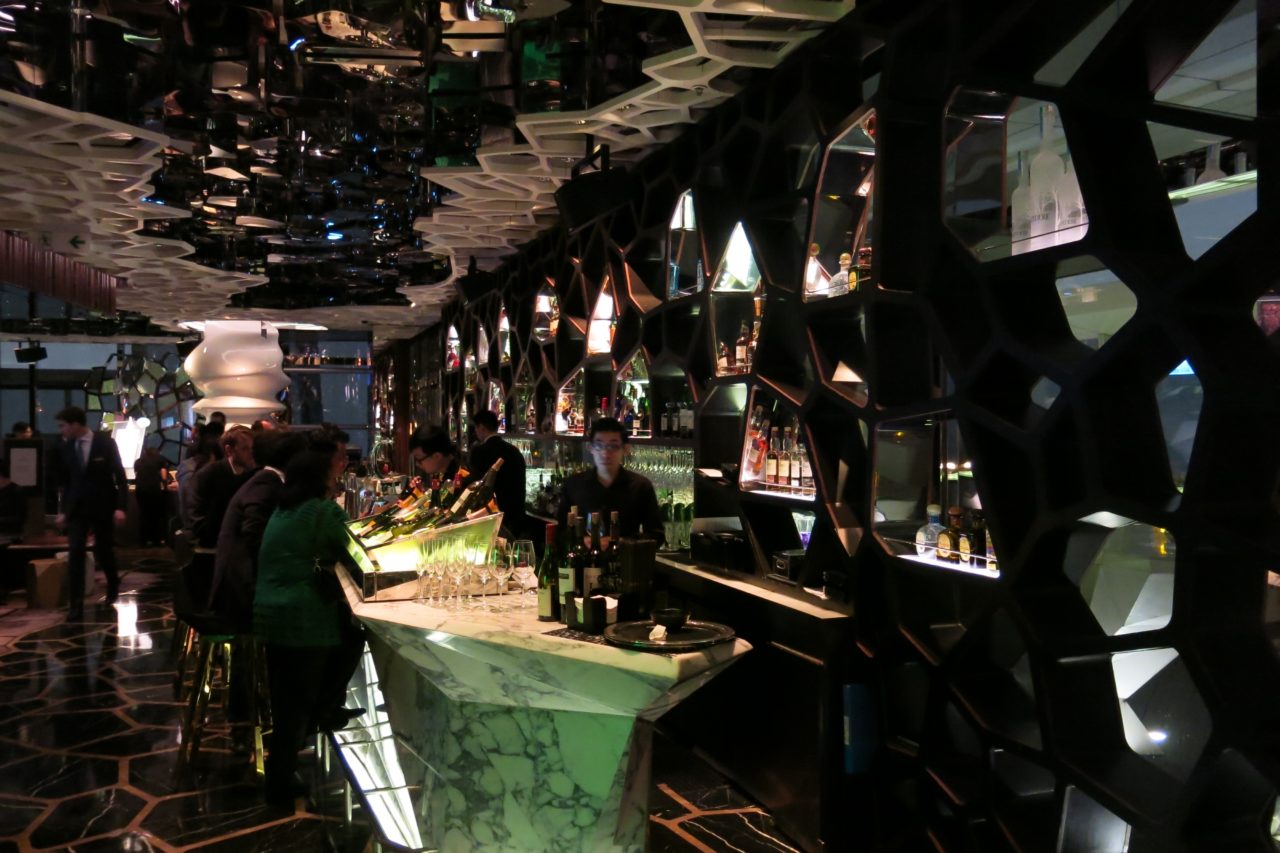 Afternoon tea
I always feel the tradition of afternoon tea was born in Hong Kong. I highly suggest experiencing one of the more special afternoon teas once. Suggestions would be the Mandarin Oriental, Peninsula or Shangri-La Hotel. For me it is always like a full meal so I do skip dinner aftwards. But you get to feel the good old times and can take a rest from the buzz of the city in a very stylish way. It will hit your purse though, even if you don't choose the bubbly 🙂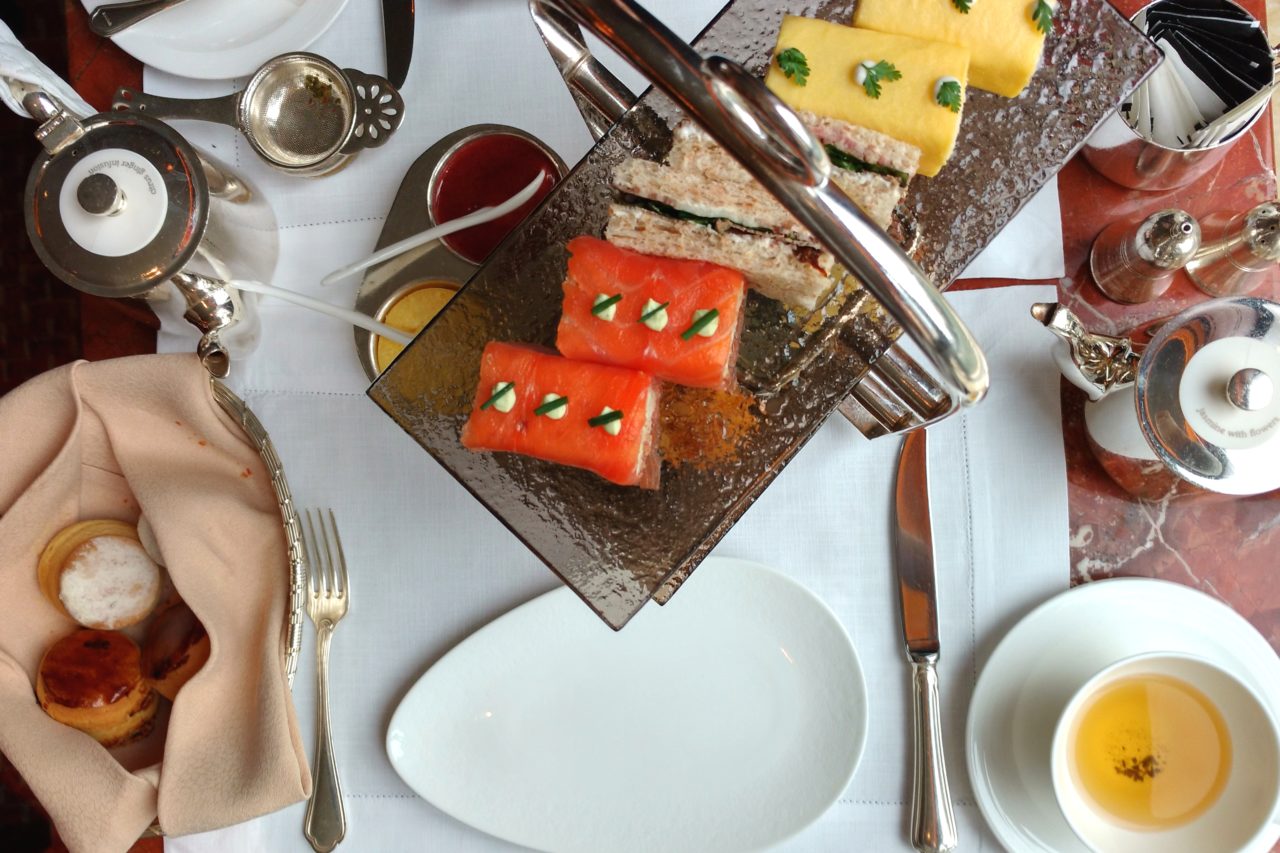 Foot massage
For me, the city is home to an incredible selection of foot massage "Spas" at incredible prices. After a busy day exploring the city, indulging in some serious foot massage treatment is pure heaven. Find some upscale chains like Happy Foot in different parts of the city but there is virtually always a place within 5 minute walking distance that you can choose. Be prepared that quality varies. From clean and professional studios to getting your feed squeezed in a living room setting, there's everything. I have been to Ten Feet Tall and Sense of Touch which I can both recommend.
Central-Mid-Levels Escalators
You can read about them in all tour guides but these are actually fun. Start at Jubilee St. / Queen's Road Central and go all the way up. It is a unique, partly akward, experience. From a city planning point of view it makes sense however, as it connects the hillside residential areas in a convenient way. There is not much to see or do but you can get off at several breaks to explore the adjacent neighbourhoods.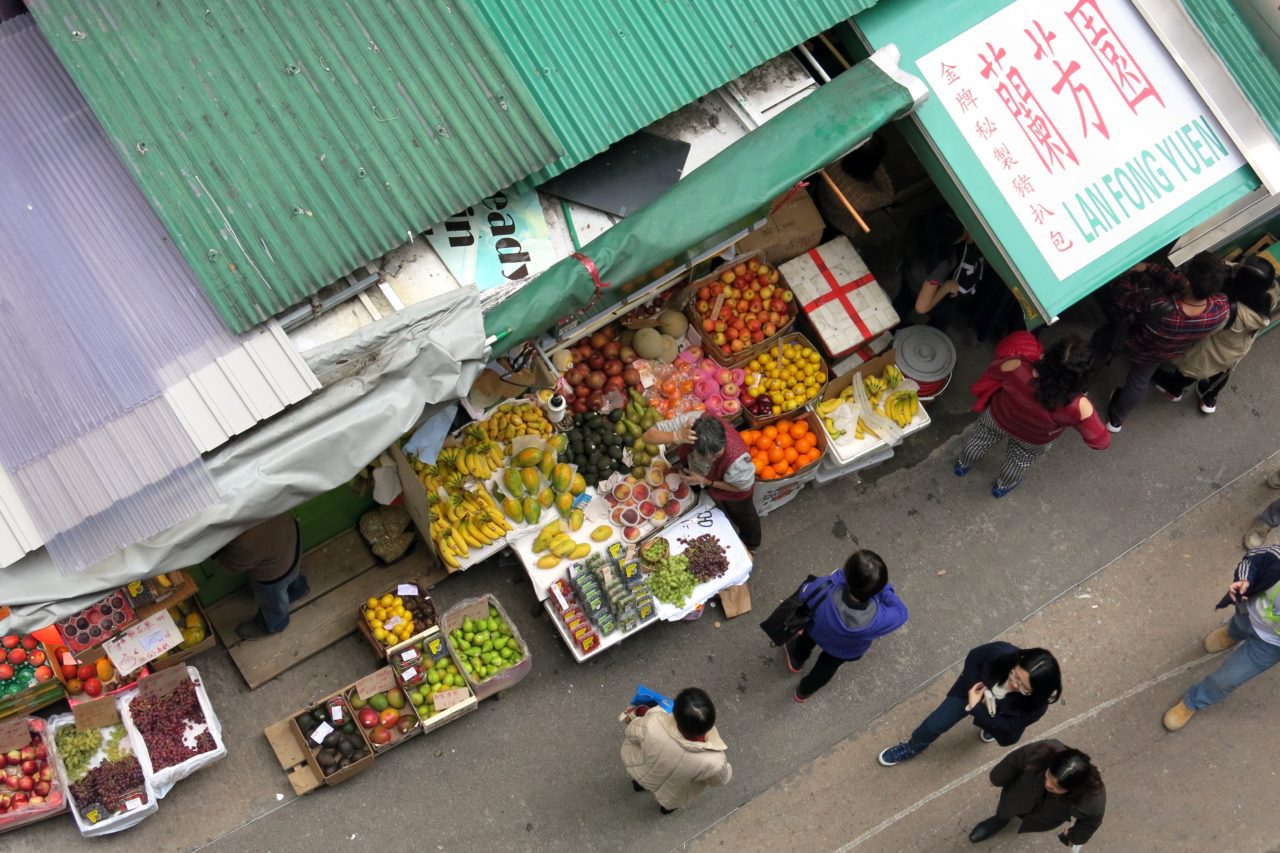 Victoria Peak
I am a bit torn about this tourist classic at 552 meters height (pictured at the top). The view is stunning, no questions asked. However I found that the line to go up there by the cable car was just too much. The "Madame Tussauds" promoters while waiting didn't improve the experience. The ride on the cable car itself again was a fun experience. So in total I would suggest doing it once but be prepared that it's as tourist-y as it can get.
Shopping in Hong Kong
Needles to say, there are countless of opportunities to spend decent Hong Kong Dollar on shopping. From upscale places like the IFC mall and The Landmark to street markets, the city has got you covered. You will find most of the Western luxury brands as well as many Asian rising stars, especially in beauty & skin care. Like in many parts of China, department stores are still a thing but there are also evolving creative neighbourhoods boutique-style such as Sheung Wan or SoHo, Central (Staunton Street & Elgin Street). In Kowloon, we enjoyed the Harbour City mall which is adjacent to the Ferry terminal and the 1881 heritage which is a sight in itself.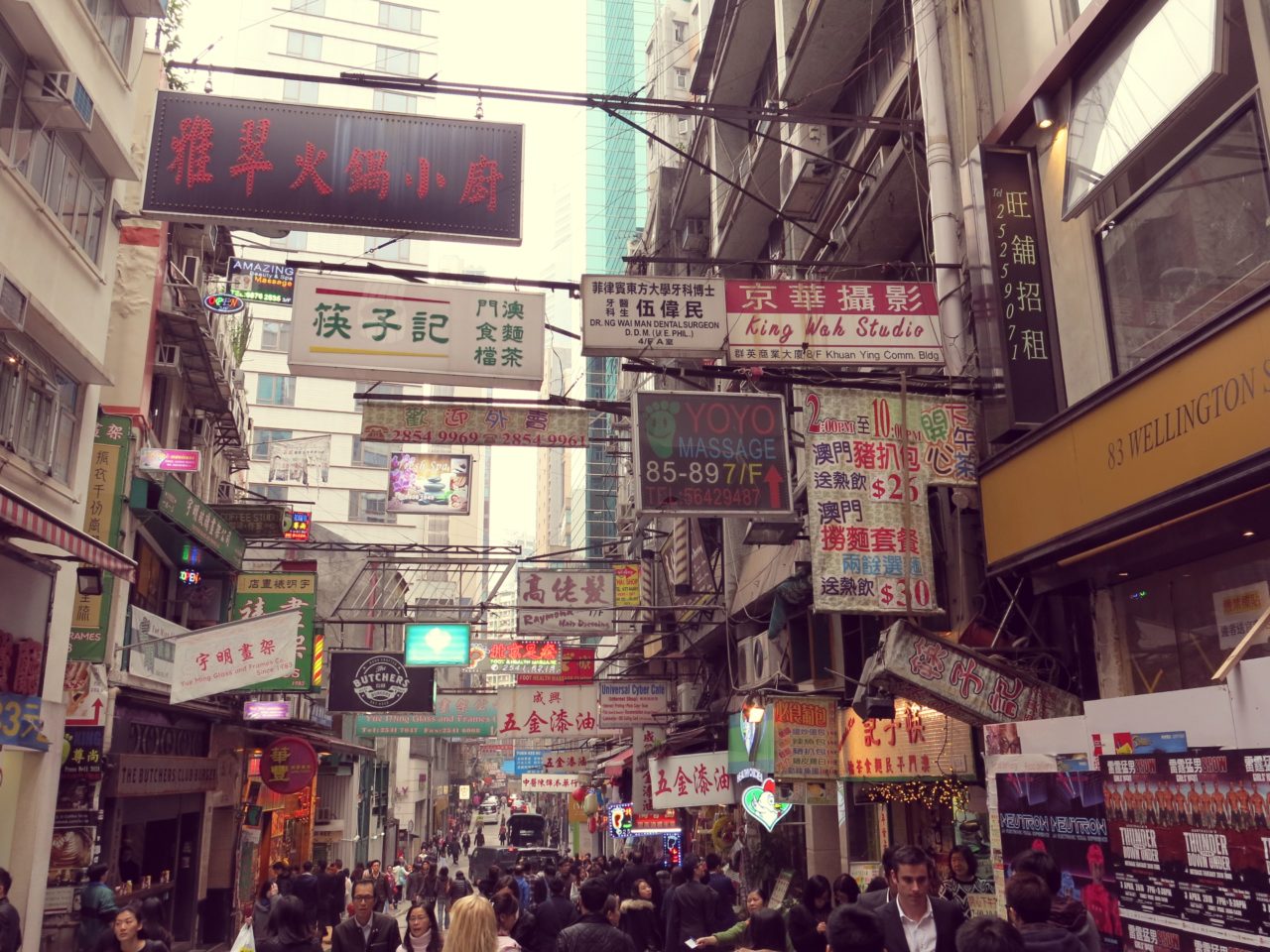 If you are looking for a place to stay, here's my review of The Langham in Hong Kong.
Have you been to Hong Kong? How did you like the city? Leave me your best experience in the comments 🙂