Hong Kong has always been a bucket list destination for A and me. So when we finally decided to go to China, it took us a long time to figure out our favourite Hotel in Hong Kong. We have chosen The Langham in Kowloon for several reasons and really enjoyed it.
Arrival & check-in
The Langham is located on the Kowloon side of Hong Kong which we specifically chose. It is conveniently located at the southern tip so it's pretty easy to reach the ferry, Tsim Sha Tsui station for the metro plus you have a lot of shops, restaurants and other hotels in walking distance. It is not a beauty from the outside but makes up for it once you've entered the impressive, marbled lobby. Aside from the front desk there is a bar in which you get the Afternoon Tea or evening drinks.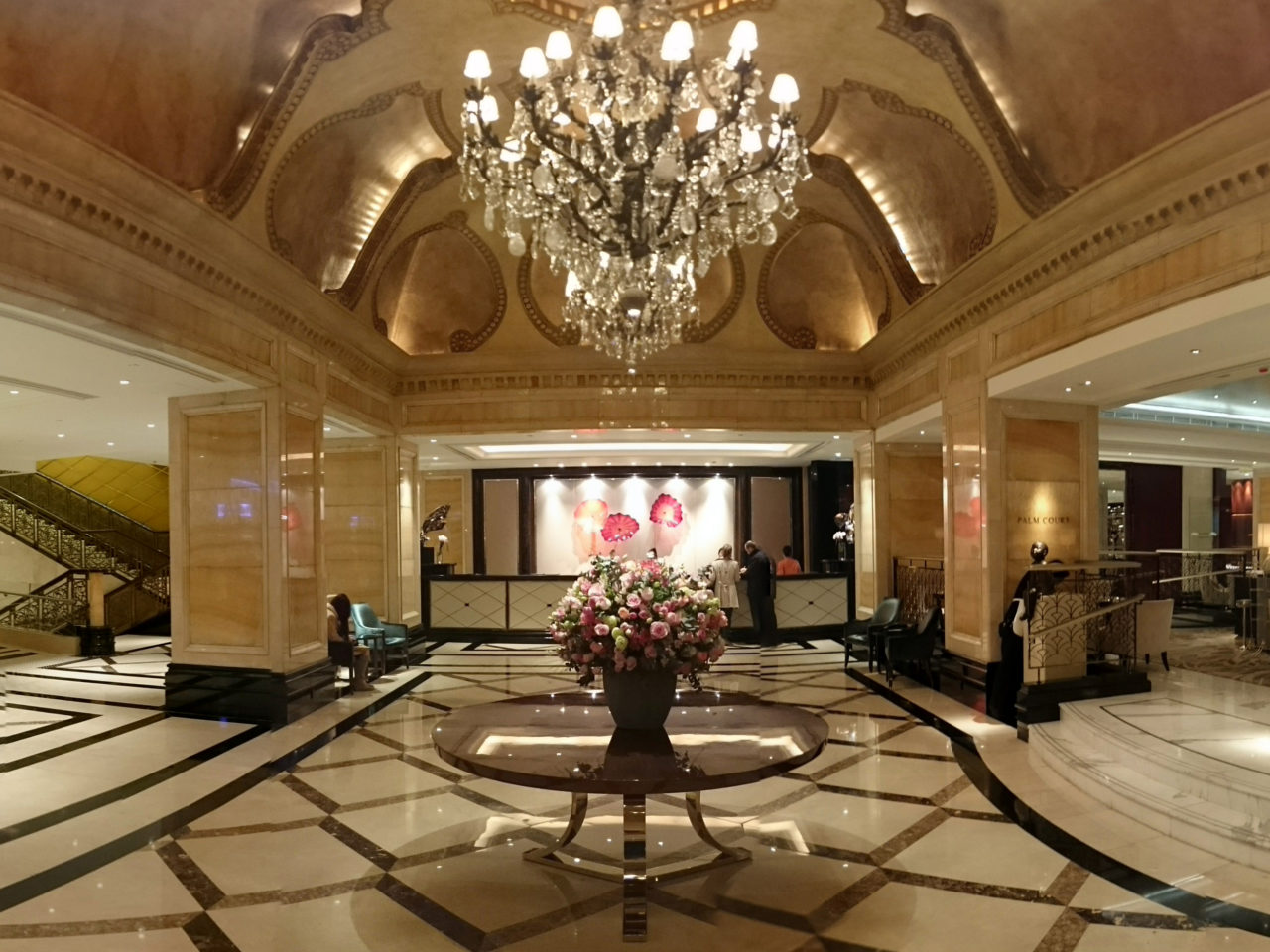 Because the entrance is a bit tucked away from the street, the lobby was never really crowded and you immediately felt disconnected from the buzz of the city once entered. We arrived pretty early and could not check-in at the time of arrival which is always a slight letdown for me after a long haul flight. However, we were invited to the Food Gallery, the main restaurant of The Langham for breakfast. The front desk agent was very friendly and professional and came to see us after we had finished breakfast.
The rooms
We booked directly online with the hotel and chose to go for a newly renovated Deluxe City View Room which was more on the higher end of room types which is unusual for us. We did so because A remembered the hotels in Hong Kong to be rather small and he did not want to underwhelm my first Asia experience, although I was fine with it. While the view, to be honest, is not exactly "deluxe", the room sure is! It was in fact completely renovated and in finished warm and bright white/beige tones. There was even a (faux) chimney which I've never had in a room before.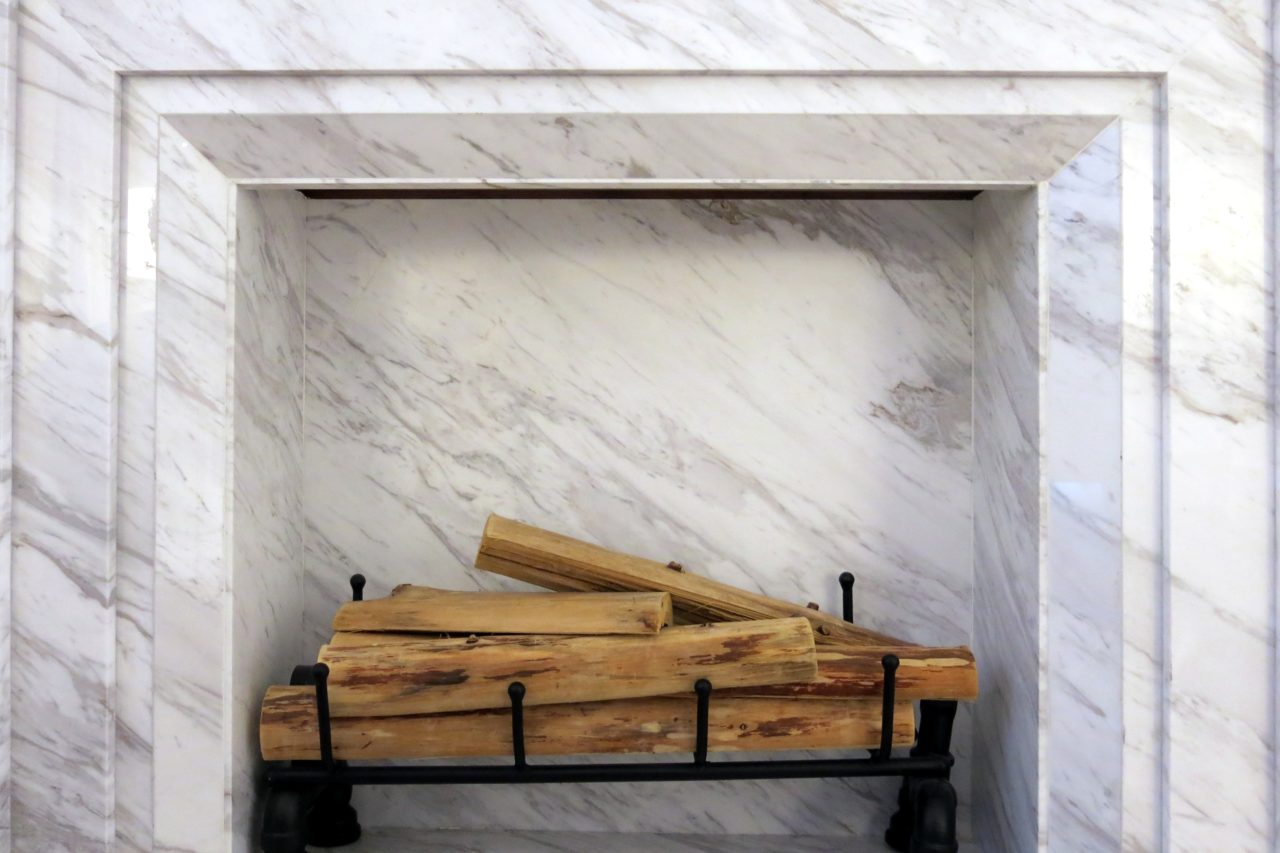 The room was very spacious for Hong Kong standards and located on a higher of the 16 floors. It featured a seating area by the window, a fully equipped working desk and one of the most comfy beds I have ever put my head on. The bathroom was not too big but had a walk-in shower, tub with enough space as well as a nice range of amenities, slippers and robes. The bathroom was connected to the room by a windows with blinds so it had (partial) daylight. Turndown service came at the evening and refreshed the room as well providing some complimentary bottled water. Obviously, A enjoyed the complimentary Nespresso machine. The Langham also offers Executive Rooms with a very nice looking lounge and if you don't want to explore the city as much as we did that could be a quality option.
In fact the room was so nice to be in that it was not a desaster when it heavily rained one day and we had to spend some hours inside.
Breakfast & amenities
The Langham has a rooftop pool which we could not use because of the rather mixed weather. However, it was even heated and I can well imagine a short refreshing swim when on a business trip. We had a reduced rate for breakfast at "The Food Gallery", connected to the Lobby and it did not disappoint. While there are plenty of nearby options, I feel it's really soothing to start your day without having to think where to go with an empty stomach. The Food Gallery has a very spacious, modern, appealing design and a very thorough offering of Asian and western spread, from hot dishes, soups, omelette station over pastrys of all kind to fresh fruit and juices (Melon!) you'll not leave hungry. Considering the patchy weather I just found the air condition during breakfast to be too cold.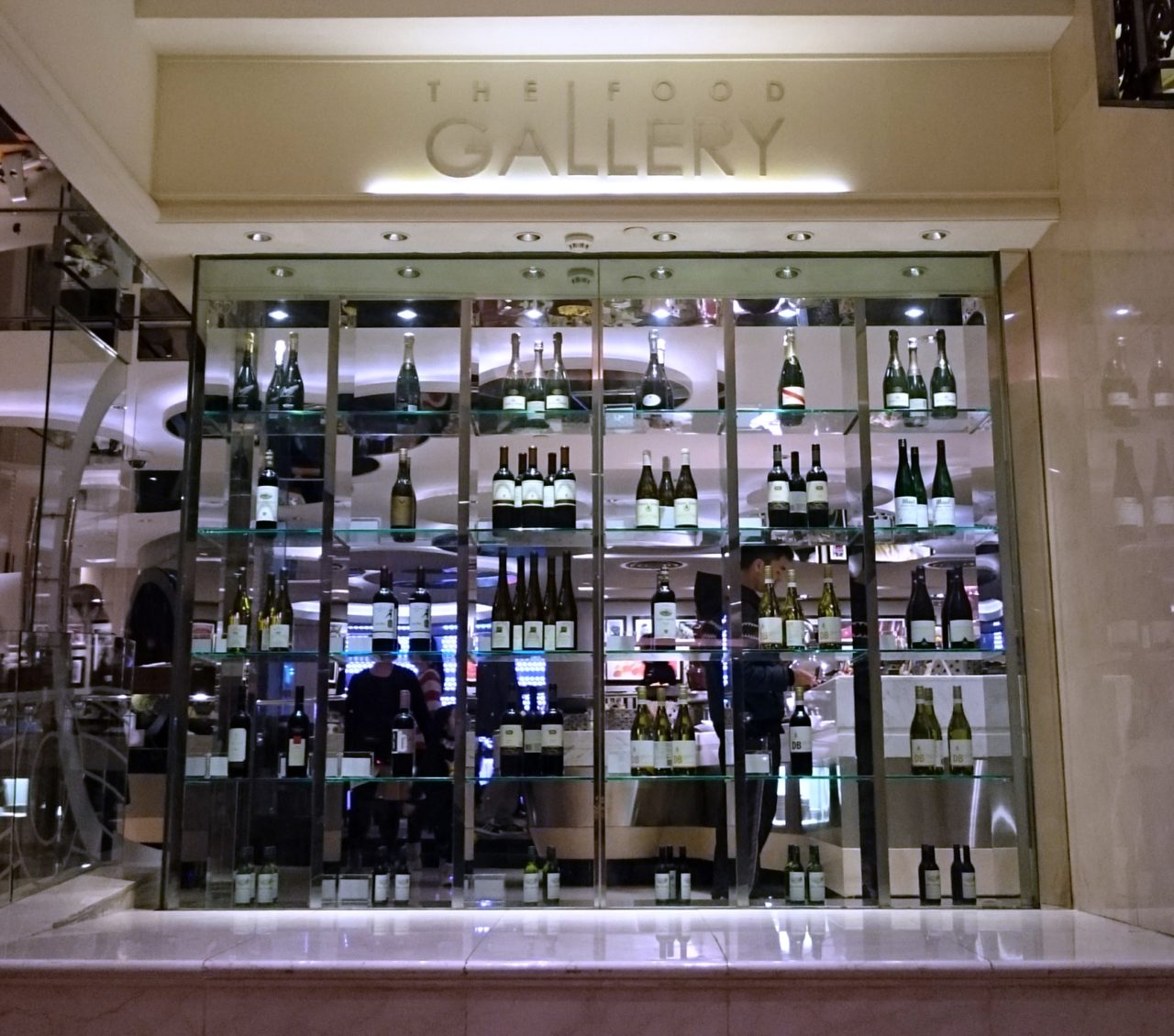 Although the Langham Hong Kong has more than 400 rooms, to me it felt more like a boutique hotel. You hardly met other guests and the very individual, modern design of the public areas and the rooms made it not 'British' at all. The quality of service was also remarkable. All of the staff were super-friendly, attentive and helpful throughout our whole stay. Zero exceptions, from housekeeping, restaurant, porter to front-office.
Passport & Palmtree conclusion
The Langham Hong Kong is a perfect choice for your base when being on the Kowloon side of Hong Kong. I liked the modern, comfortable design of the room and its spacious layout. The service we experienced was above average, always attentive and very professional. If you can, snag a rate with breakfast at The Food Gallery because I can promise you won't be disappointed.