For our babymoon – and because it's pandemic time – A&I decided to opt for a closer destination. We've researched a lot and focused on the newly opened IKOS Andalusia resort. First, because of the proximity. Second, for the looks. Third, because we like Spain. Read on to discover if it's worth staying at this all-inclusive resort…
Luxury All-Inclusive
We were not familiar with IKOS resorts who are operating their properties mainly in Greece. However, their reviews were great and the luxury all-inclusive concept was tempting. What is "luxury" all-inclusive? Staying at IKOS resorts, you are buying in on a variety of perks included in your stay. For starters, you can choose to dine at any of their on-site restaurants, which the IKOS Andalusia happened to feature five. Premium beverages and Michelin starred chefs catering for the food just to name a few. Additionally, a lot of activities are included such as fitness and Yoga classes, watersports and more. IKOS is also putting a great emphasis on Kids with dedicated pools, entertainment and small treats such as an ice-cream trolley. You also get to drive a MINI for a day at your destination, allowing you to explore the area. The IKOS Andalusia opened recently so we were among the first guests to experience the property. As frequent readers know, all-inclusive usually is not my type of holidays, so I was curious what to expect.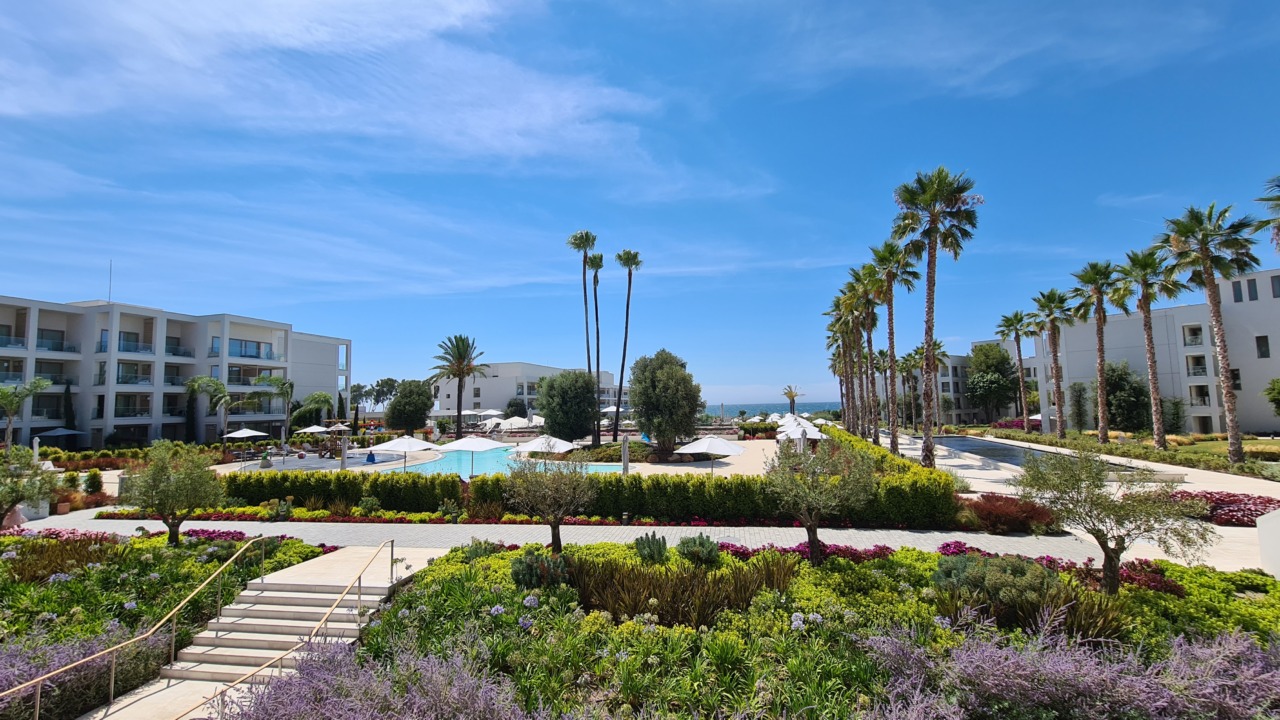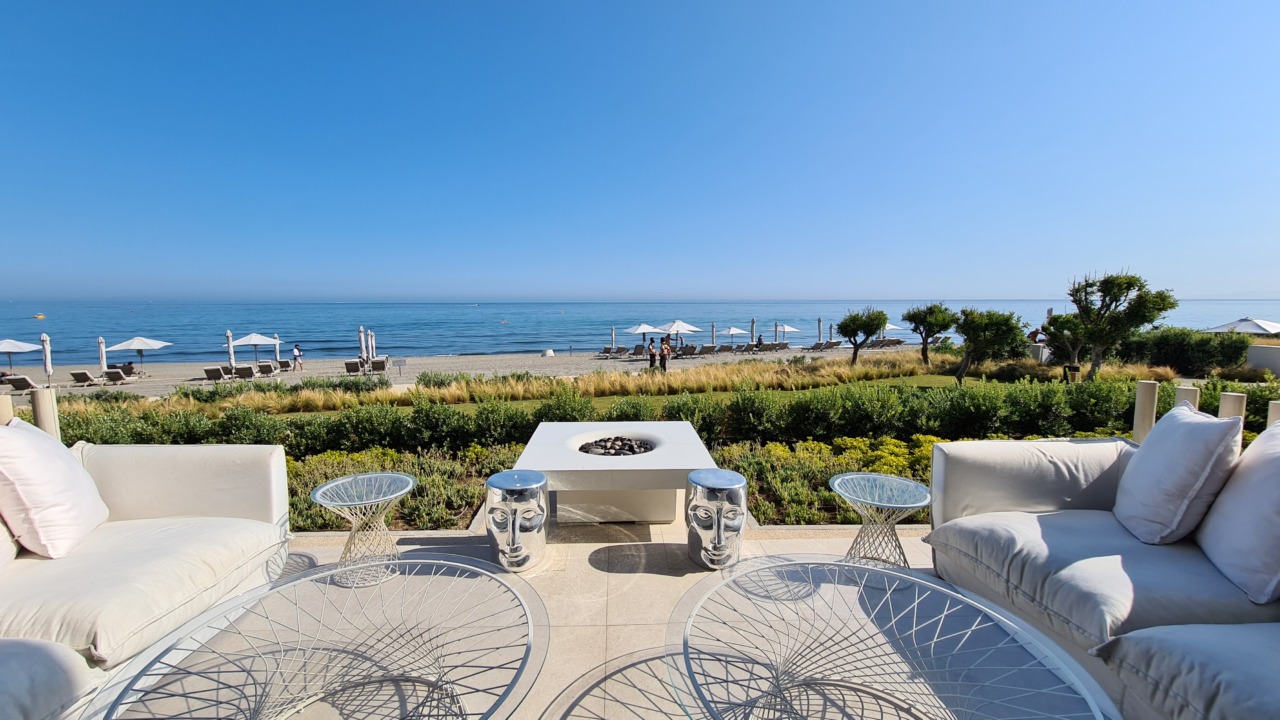 Rooms for the looks
The rooms looked great on Instagram. We booked a double room sea-view through The Vacation Collection of AmEx for 14 nights. Upon entering the resort and taking the obligatory PCR test, we jokingly noticed that guests put their luggage on the balconies. Entering our room, we knew why: It's small. Like really. The condition is great, as it's new, but the layout is slightly awkward with a comparably large bathroom the same size as the rest of the room. Also the views were not exactly 'sea' facing as you can see from the photos. None of the promised Vacation Collection perks were granted, which was a slight letdown. Then again, the high floor and the resort views were good. You also get a fully stocked mini-bar with soft-drinks and beer which is replenished daily. The nocturnal turndown service was mixed, from not coming at all to just replacing the towels or – worse – putting the used towels back on the rack. We had an issue with the AC, smelling bad which took several approaches with front office to be fixed. In the end we were happy to spend most of the time around the resort, not the room. Don't get me wrong: The room was fine but they oversold it big time.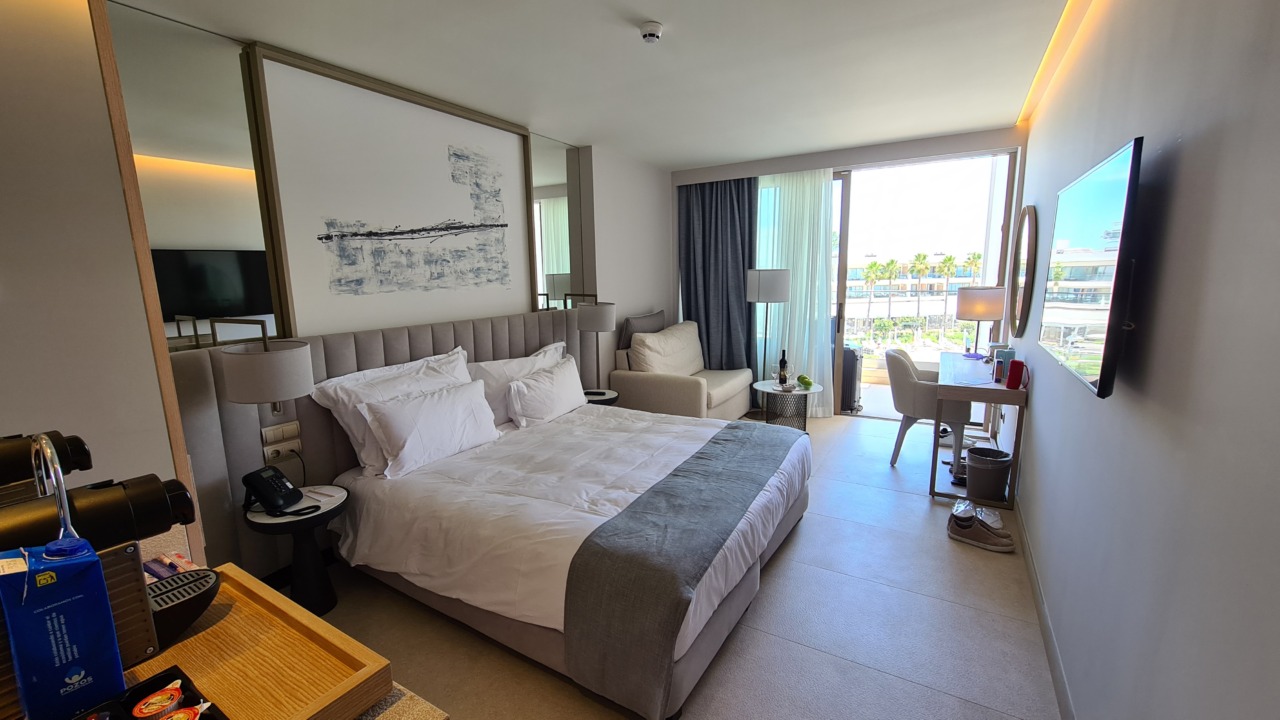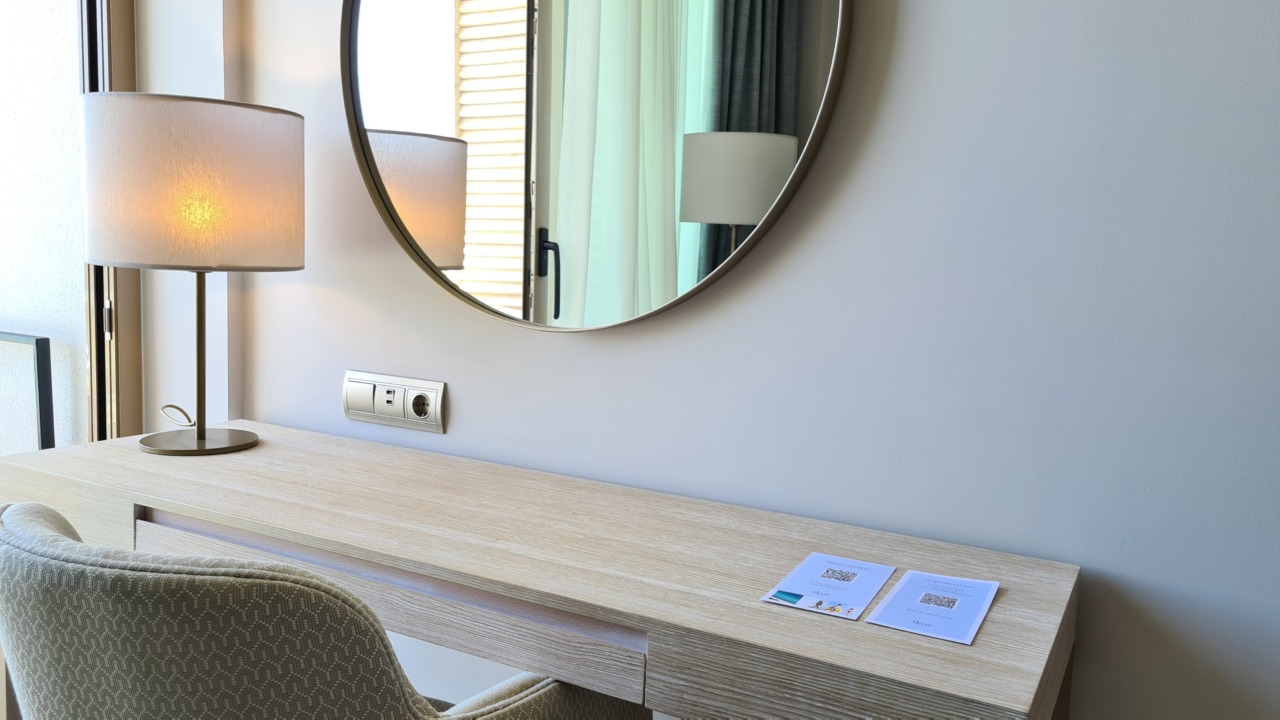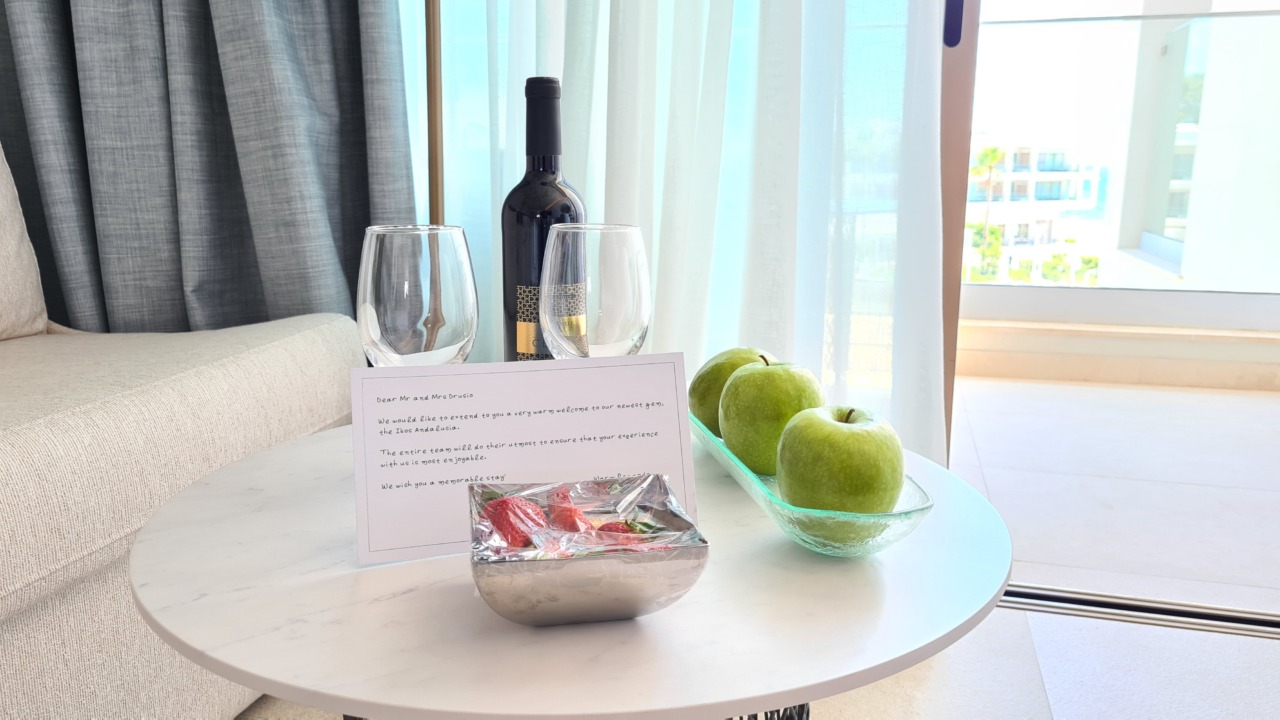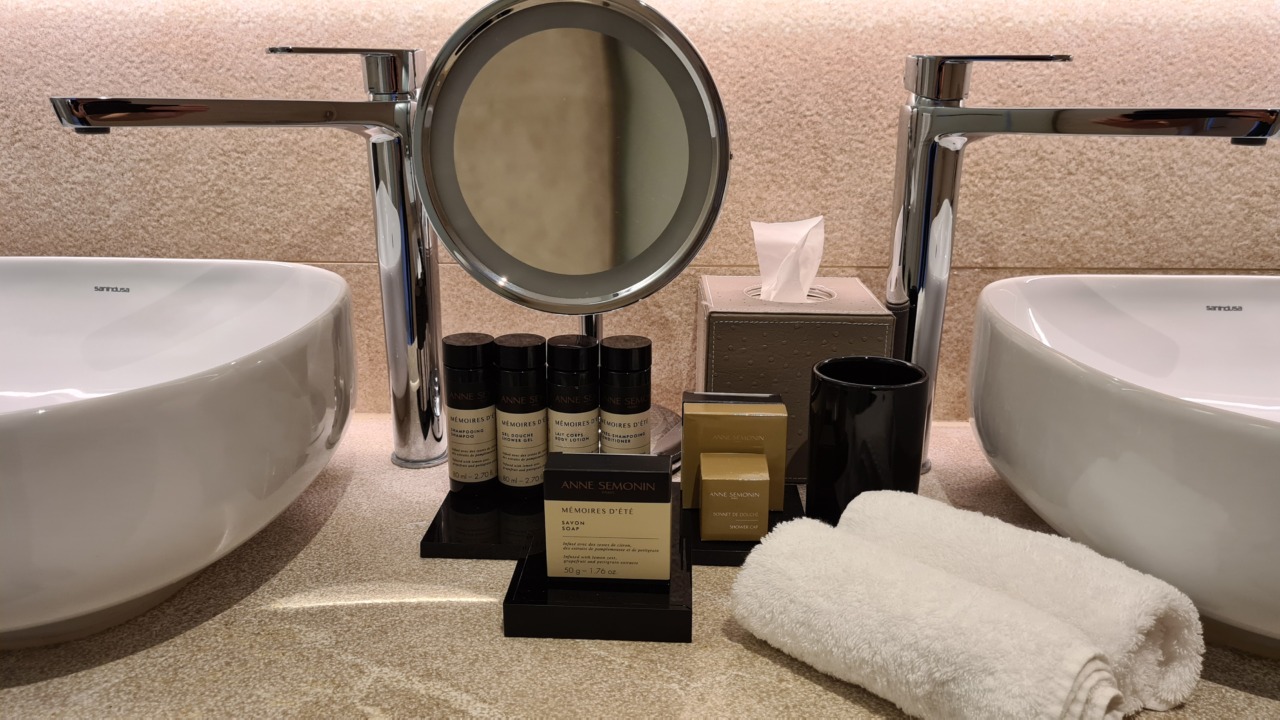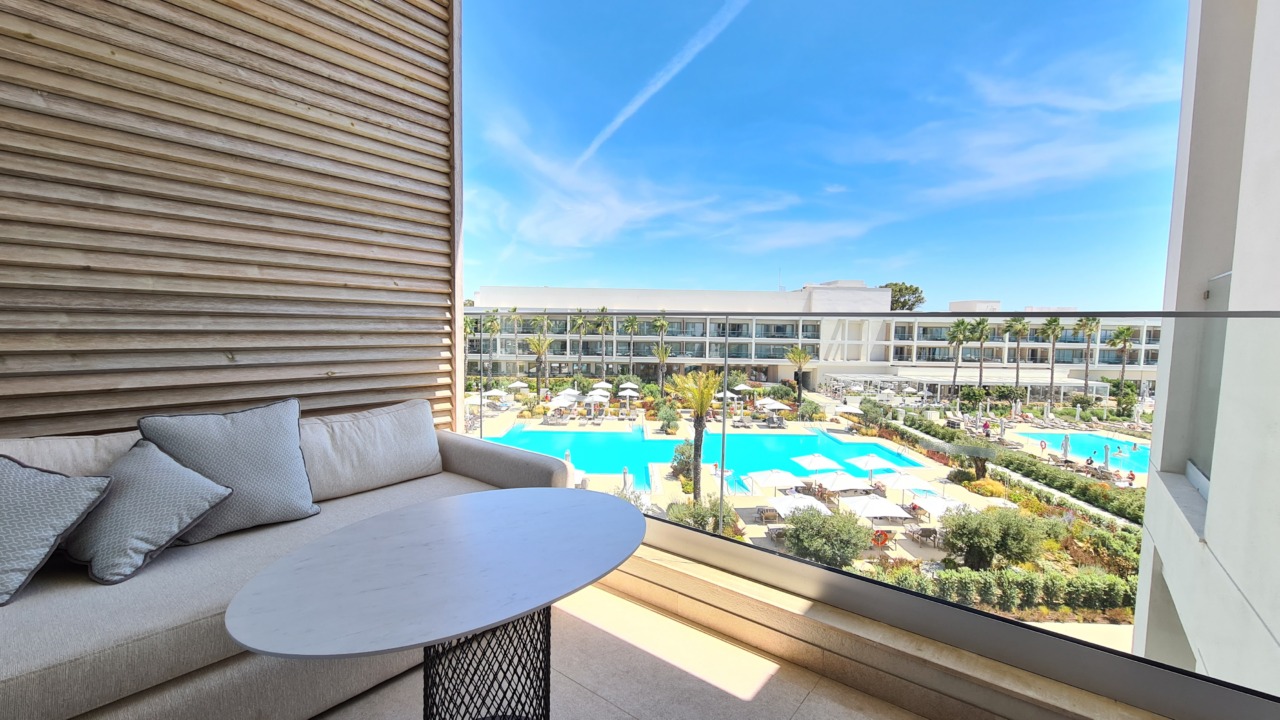 Impressive resort grounds
IKOS remodeled an old Andalusian hotel for their resort and most of the facilities have been completely build from the ground up, being in perfect shape. Most notably the sea facing bar is totally insta-worthy. Also the fire-pit and big water pond near the main building is awesome. The whole resort is beachy and breezy with awesome Mediterranean style and a Greek touch. You get to enjoy five pools (which in fact are three), spread over the sea-facing resort. The pools are not heated but in great condition and there are plenty of sun-beds and towels available (beware of the Germans and Brits). Contrary to the reviews, we found the beach to be lovely as well, with dedicated service and sunbeds. We've been to IKOS Andalucia in August which is peak travel time for families and kids. Still, the staff was awesome. Surprisingly, everybody we met was super friendly, caring and rendered great hospitality. Most of the associates were from Greece and didn't speak Spanish, but despite the language barrier and occupancy of the resort, everybody tried really hard to deliver a great experience. Many times it ended with trying, but the disarming charme made up for it big time.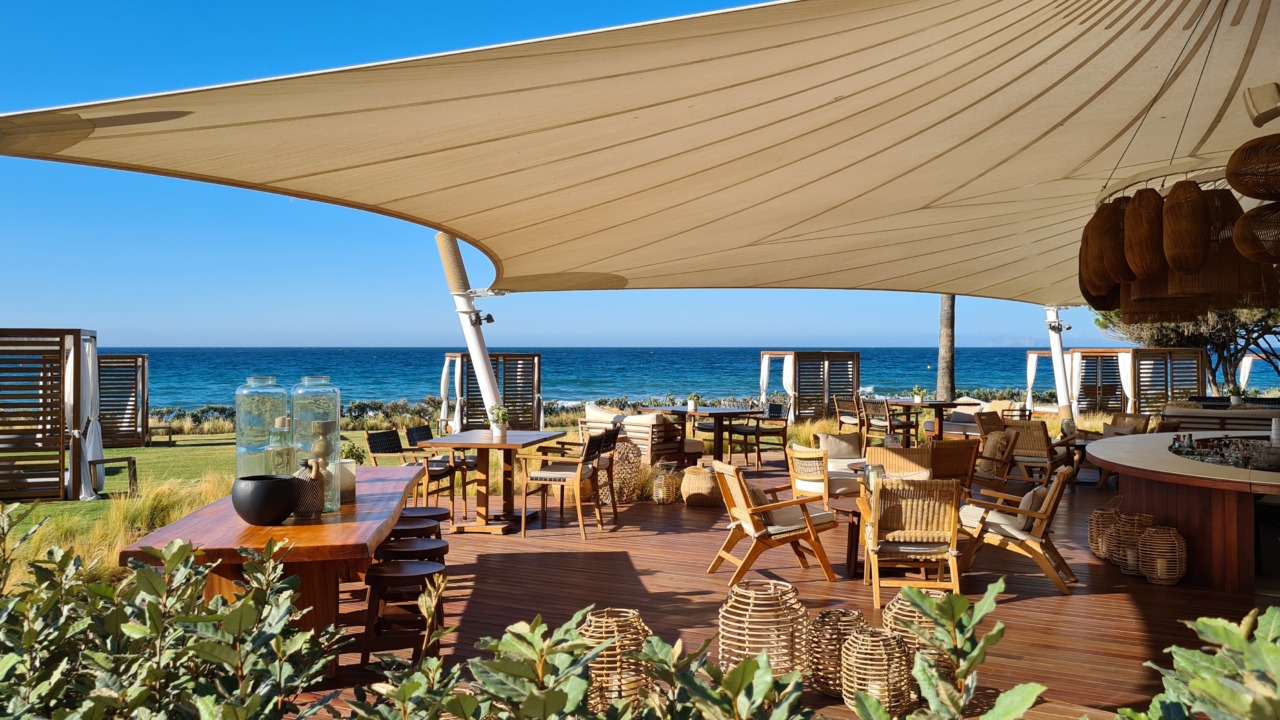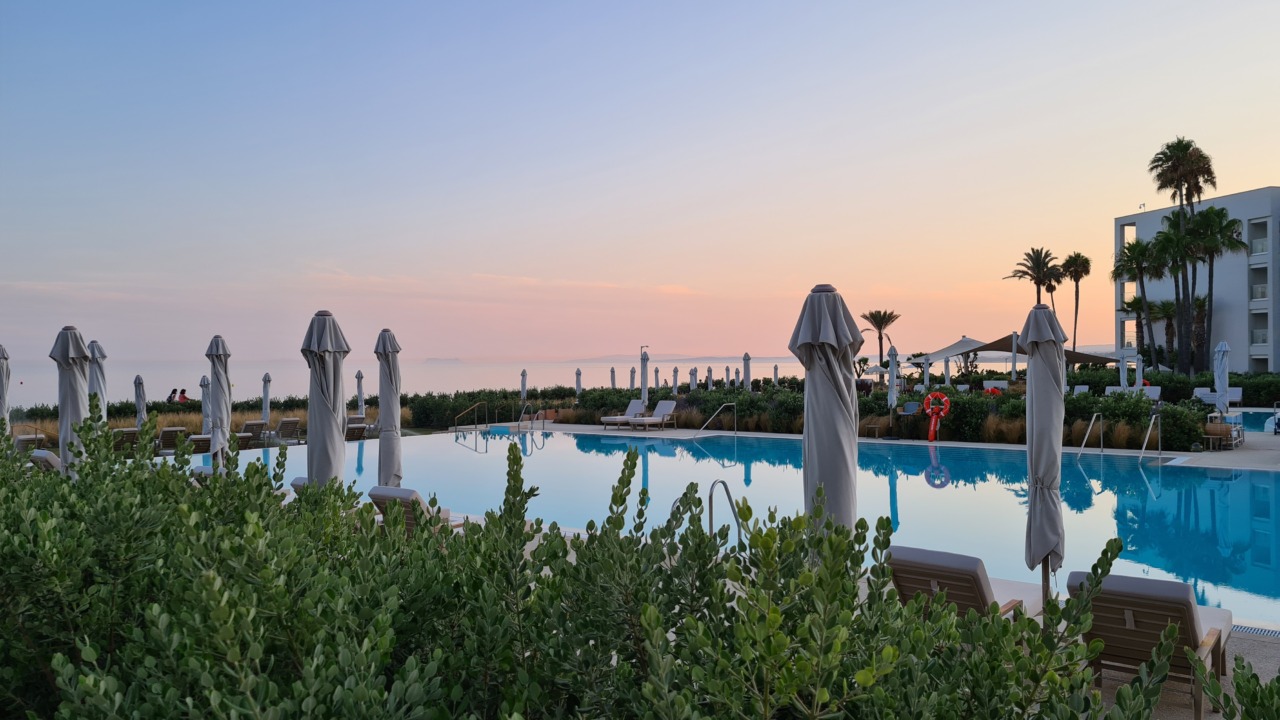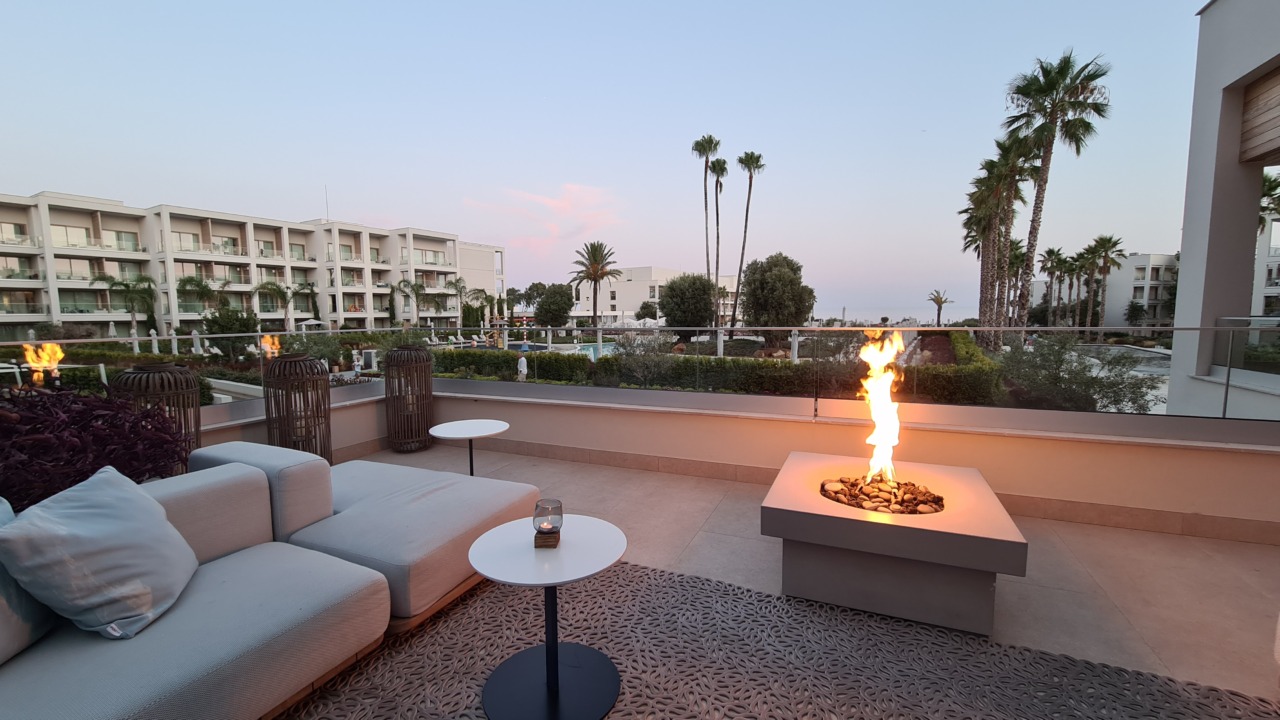 Food for thought
The on-site restaurants were all solid. You can have breakfast at the main buffet restaurant which is great when staying with kids. Also, it's the best flexibility as you don't need a reservation for breakfast. For all other outlets, you need mandatory reservations and breakfast is a-la-carte. The quality of food and service was great. We've visitied all restaurants multiple times considering we stayed so long and cannot point a clear favourite. For lunch and dinner, it's a-la-carte apart from the main buffet restaurant. We liked the location of the Beach Grill best while the light food at Oliva was our favourite. For dinner, our favourite option was Anaya, offering Asian-themed dishes at a unique setting. The quality of food was great but far from Michelin quality. It's all-inclusive in the end so you get to taste a lot of convenicne food options – which is fine but again oversold. The most annoying part however was the rush: Food is shed-out at such as fast pace that you can finish three course in 30 minutes when you wanted to have a romantic evening. On a positive note, the wine list is really impressive and you get to taste whole bottles at dinner time.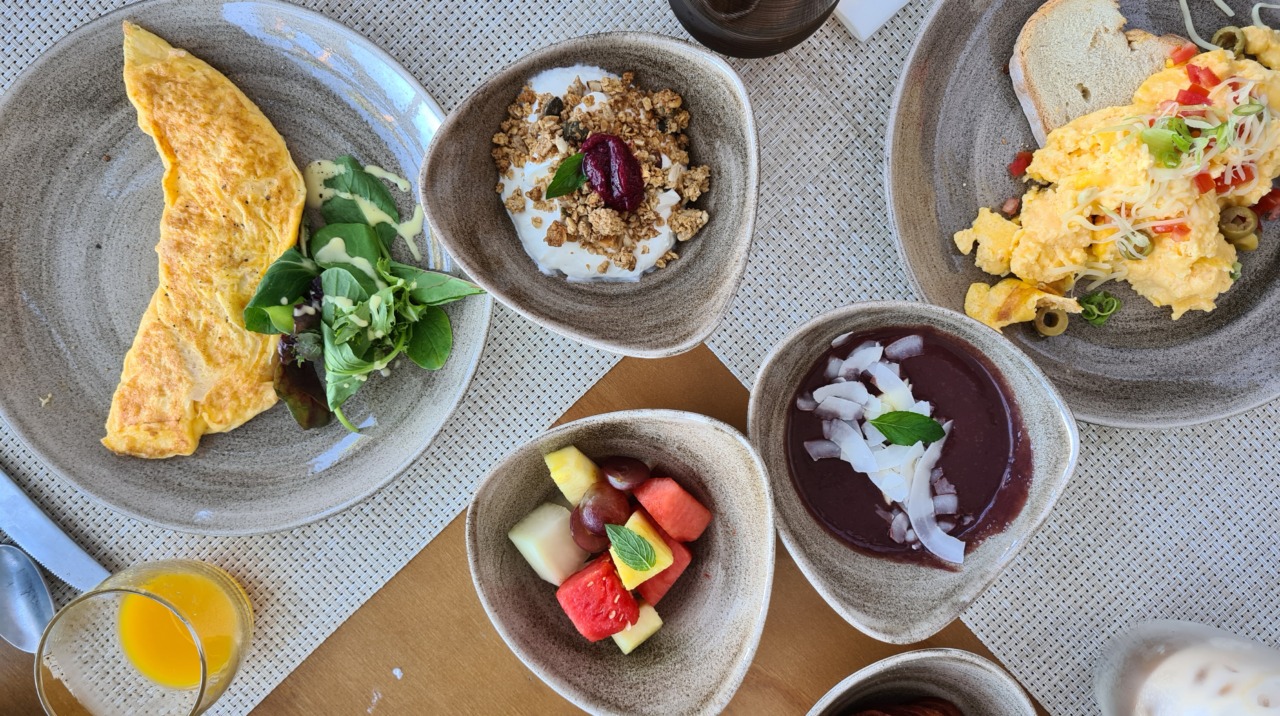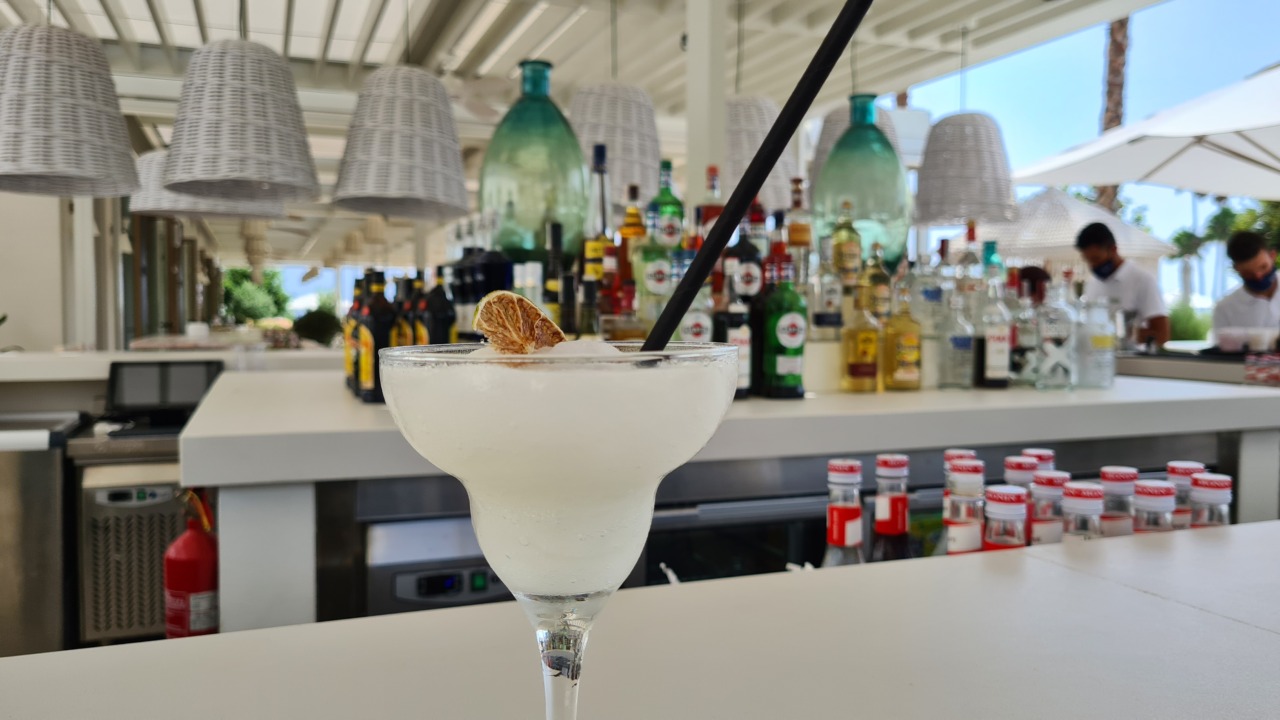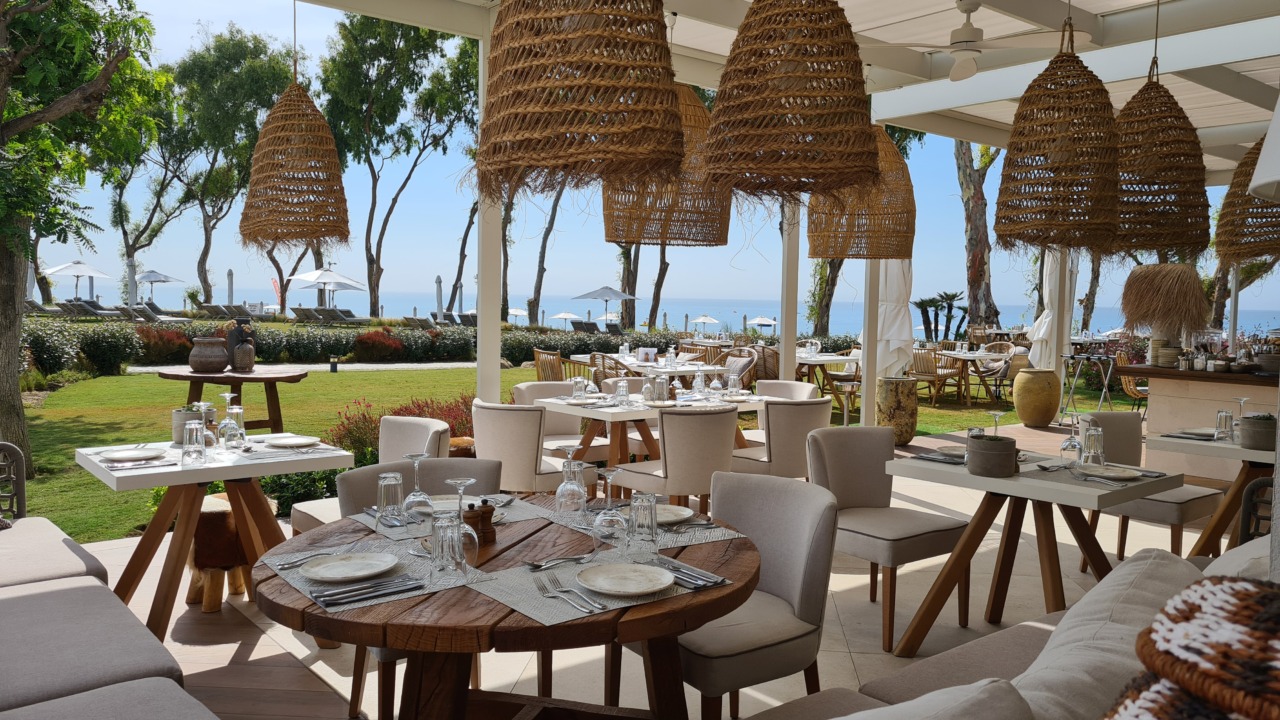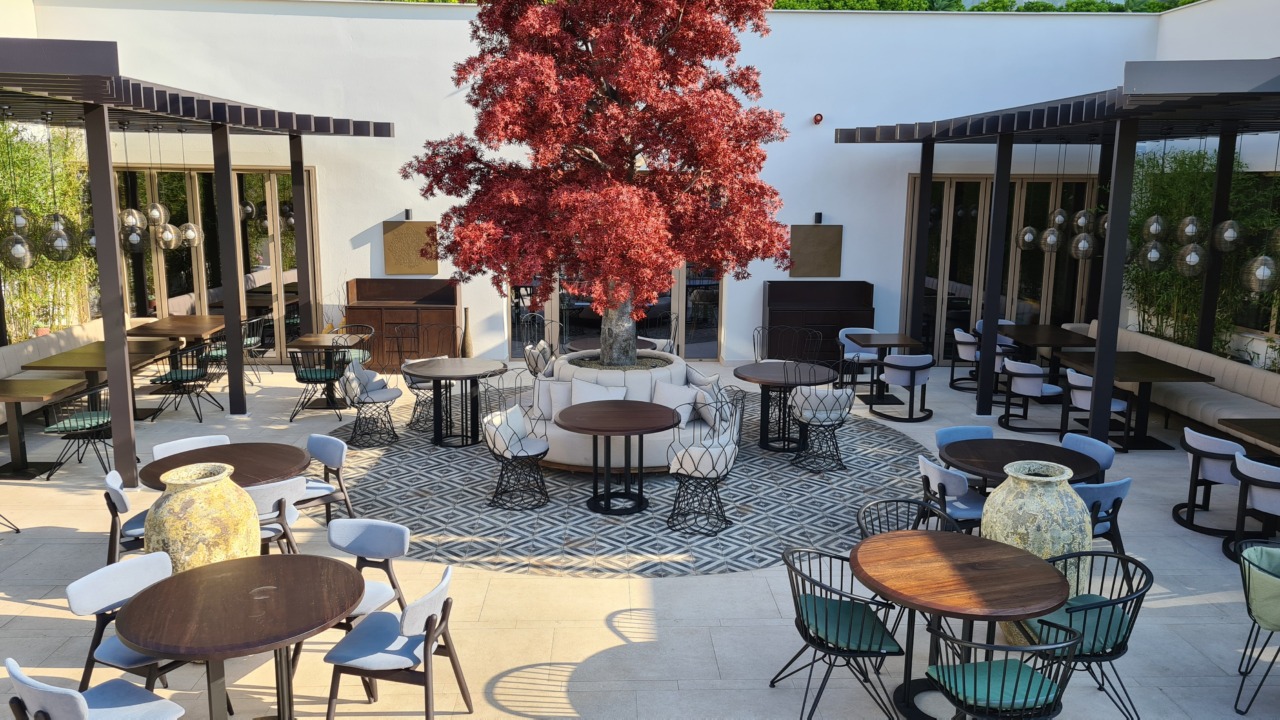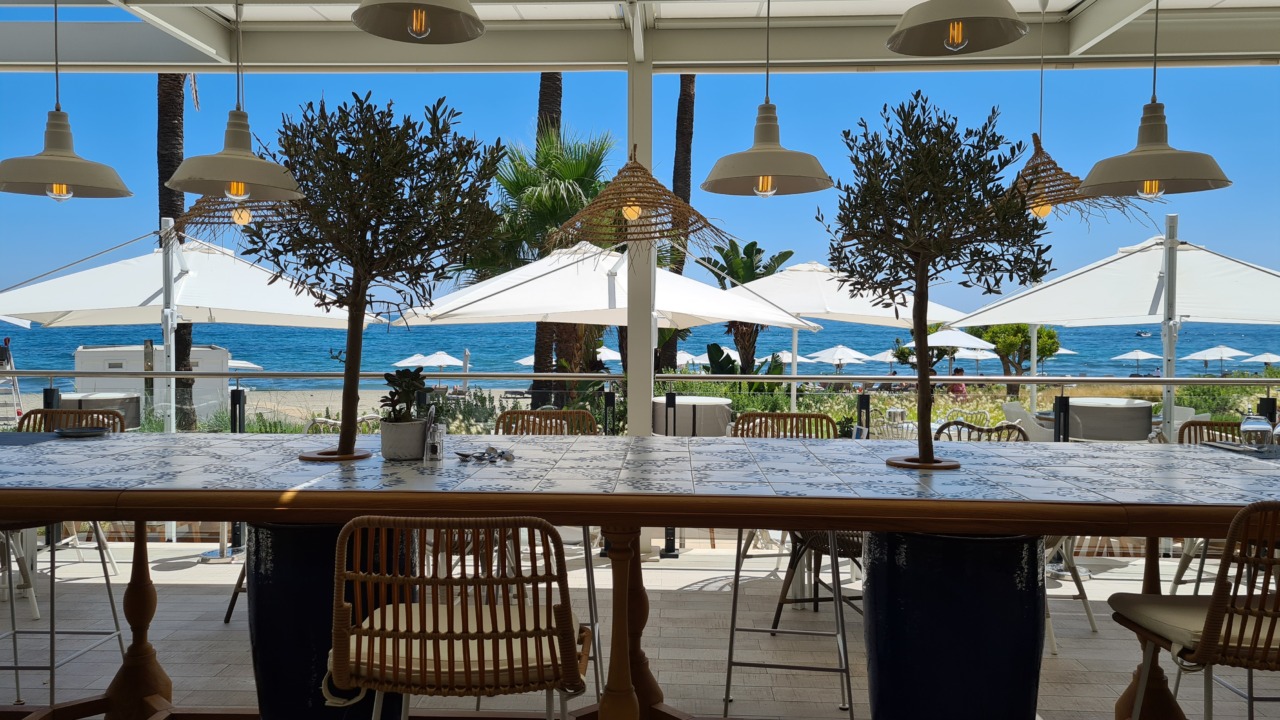 Passport&Palmtree conclusion
The IKOS AI concept is interesting and you definitely can have a great time. The concept is ideal for families who want to stay on a specific budget but still have a great time. I couldn't help but notice that a lot of the property cared for the Instagram generation with great looks but sub-par substance. The associates and caring staff made up for a lot of the shortcomings but still, my impression was that IKOS Andalusia is overselling big-time. At least in August, price-value ratio was not up to standards. That being said, it was their first 'real' season and I can imagine a lot is going to be improved further down the road. I would love to return as a family one day.
Travelling to Spain? Check out my review of the Ritz-Carlton Abama on Tenerife if you like!