Tenerife has always stayed near and dear to my heart, after spending many of my childhood vacations on the island. This is why I was more than thrilled to spend a sunny week in one of the most luxurious resorts on the Canary Islands this summer: The Ritz Carlton Abama.
The Ritz-Carlton in Tenerife: A lush and remote island getaway
The Ritz-Carlton Abama is located on the southwestern coastline of Tenerife, only a 25 minutes drive from the airport. The resort is located next to a huge golf course and nestled amidst banana plantations and lush gardens, all while overlooking the Atlantic Ocean. Aside from the hotel property, there are also villas located in this area which is a luxury development.
Our stay started by arriving at the hotel lobby, where the friendly valet team immediatly took care of our luggage and escorted us to one oft he seating areas. The check-in process itself was accompanied by a glass of champagne and comfortable, despite the Covid situation which affects all properties these times. The associates explained all the features to us and made us aware of the dedicated "Stay" app that you can conveniently use for dinner and breakfast reservations.
The resort itself is huge, offering more than 450 rooms and suites, which are split between the spacious main building and the more remote located villas. We had booked a villa deluxe room and were upgraded to a villa one bedroom suite during the check-in, which we highly appreciated.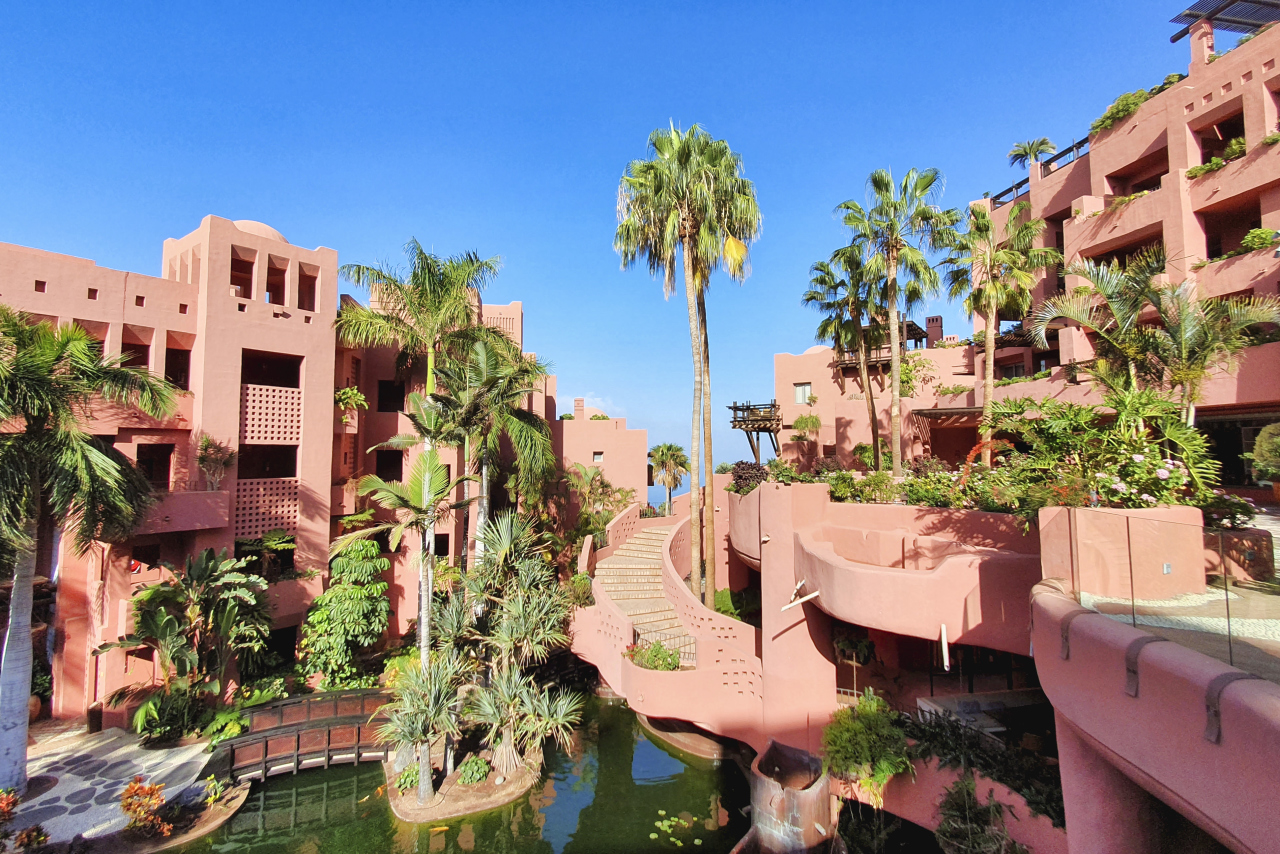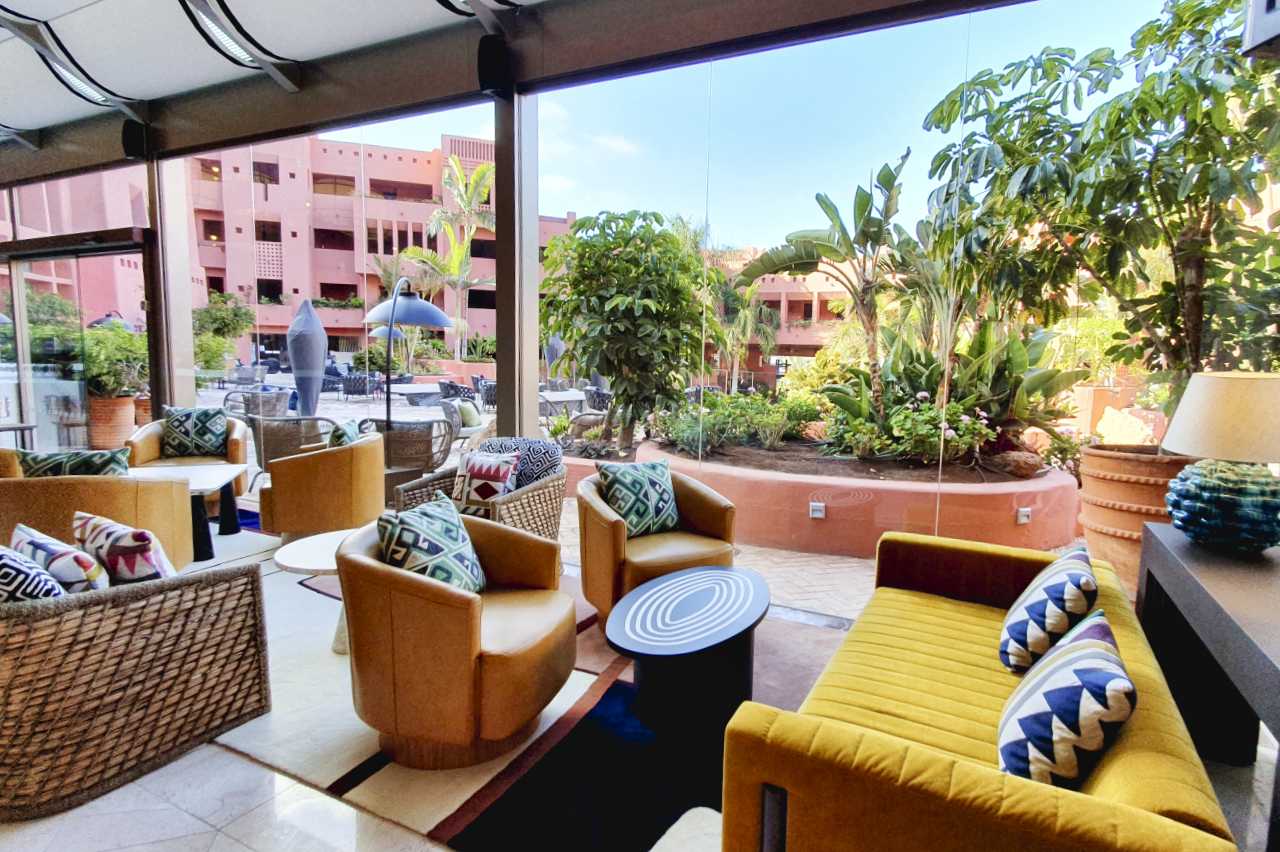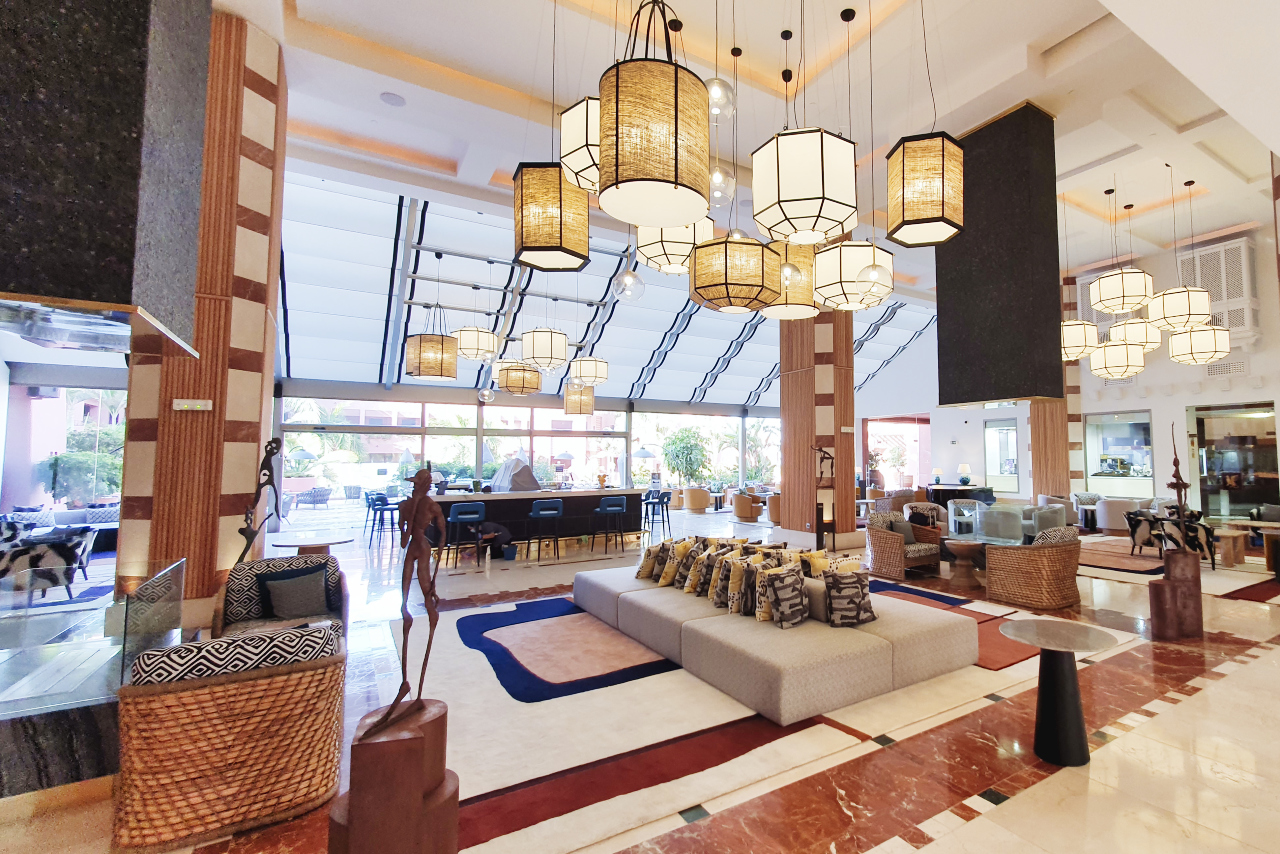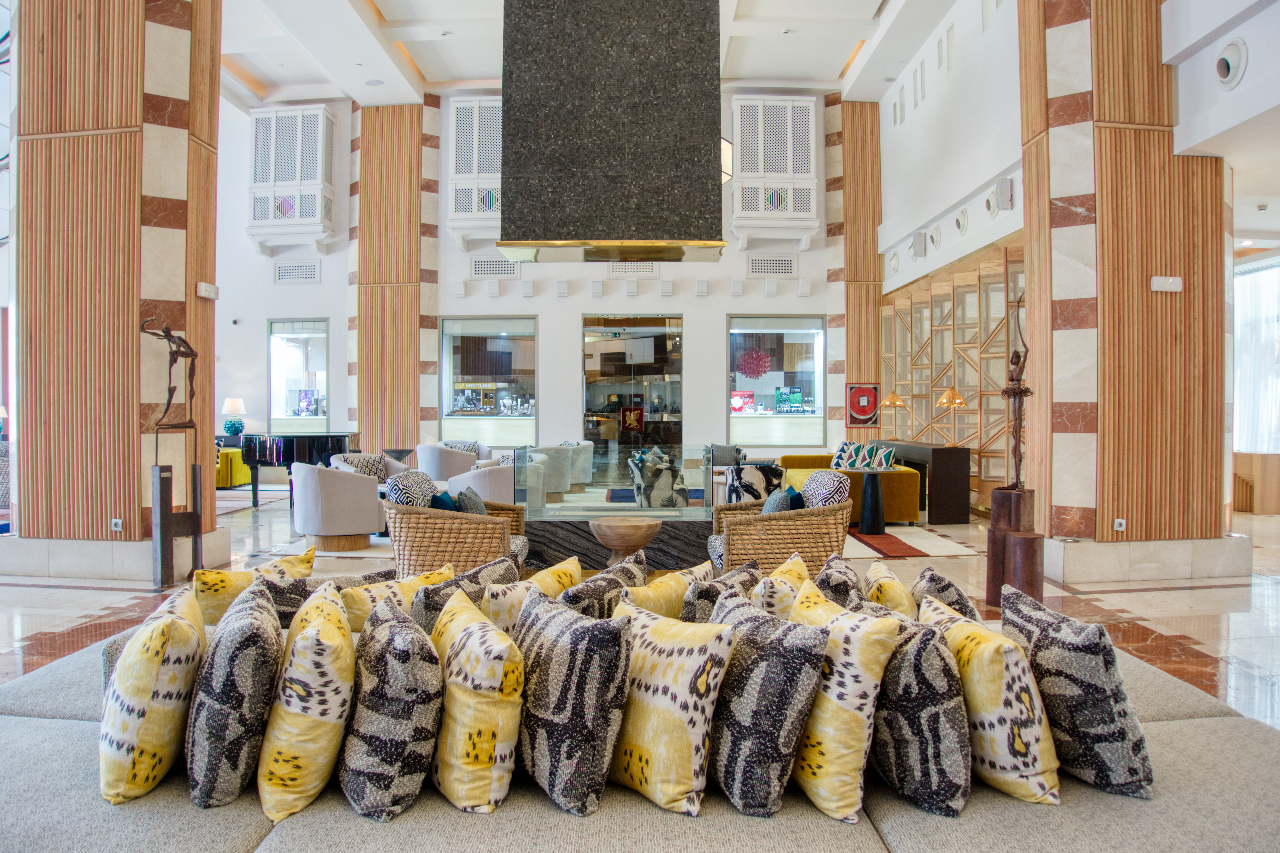 The Ritz-Carlton Abama Villa Club: A resort concept that leaves nothing to be desired
All Villa rooms and suites are located in stand-alone, two floor terracota villa buildings, set between the main (Citadelle) building and the ocean. Each villa-row is overlooking a dedicated pool (which is exclusively to be used by villa guests) as well as the ocean or lush gardens.
Our suite was located in the upper floor of the villa and offered a spacious living room and a bedroom, a walk-in closet area as well as a big bathroom and a huge balcony with chairs and loungers. The interior design is inspired by earthy colors and fabrics, feeling light and breezy. A Nespresso coffee machine, lots of complimentary bottled water and the daily turn-down service made the room experience even better. Additionaly I would like to mention, that everything in the room and around the resort was spotless and clean – you could notice that all needed safety measures were taken very serious and we felt safe during our whole stay.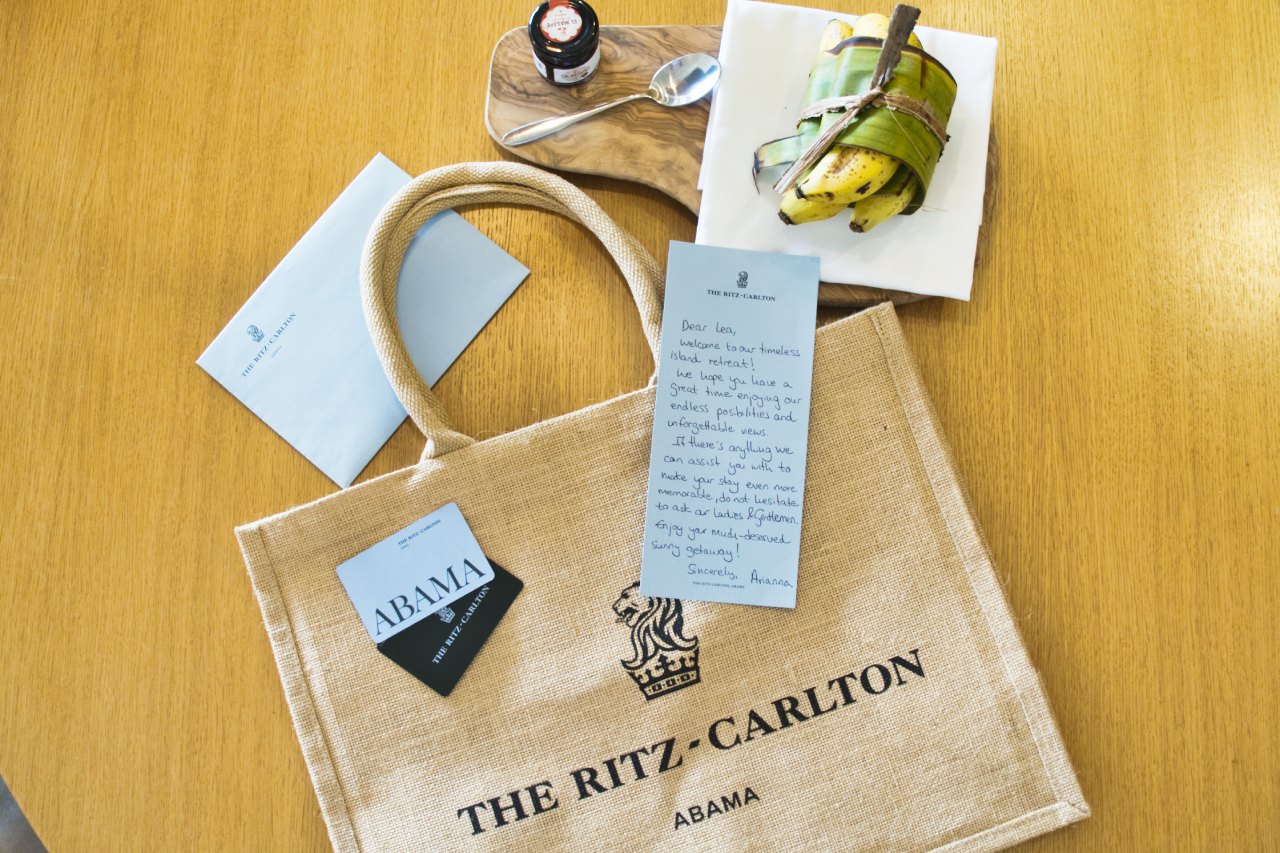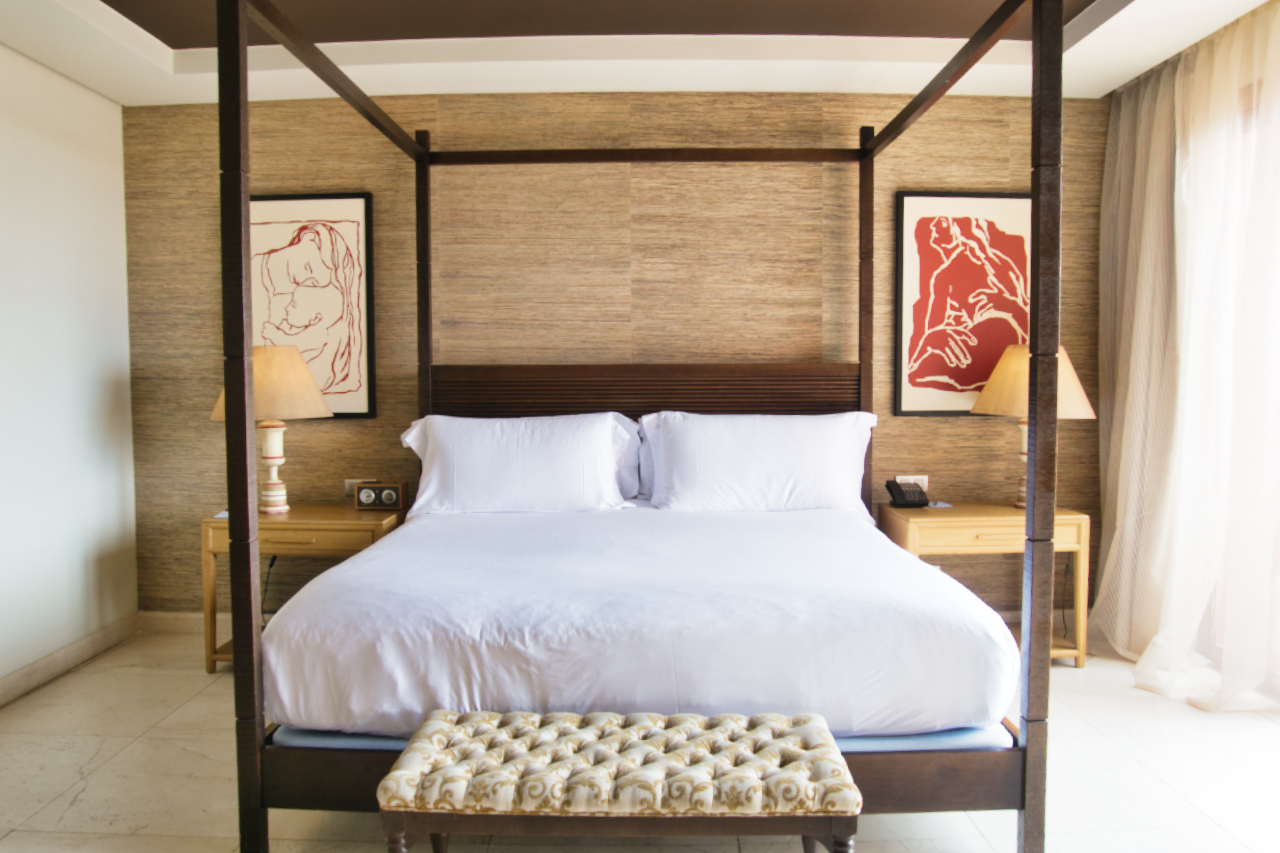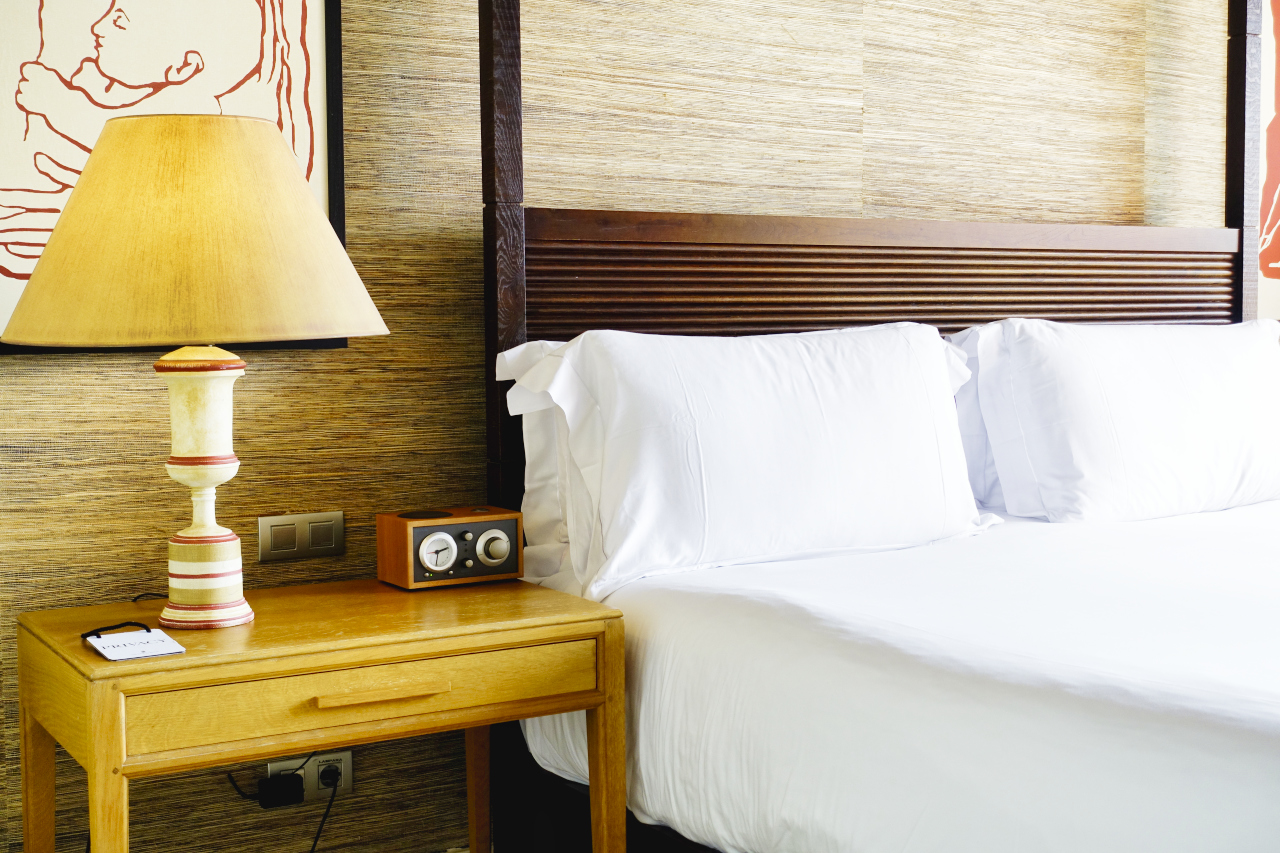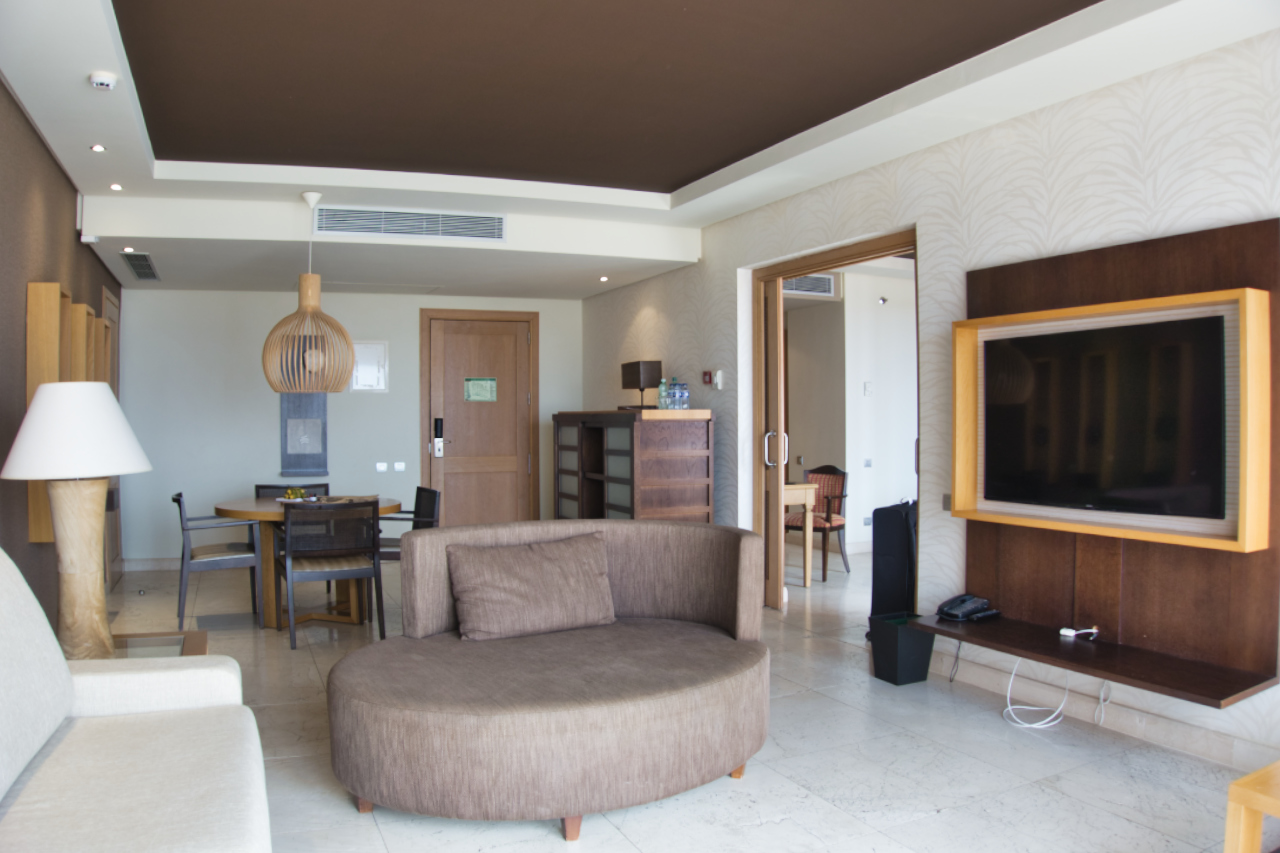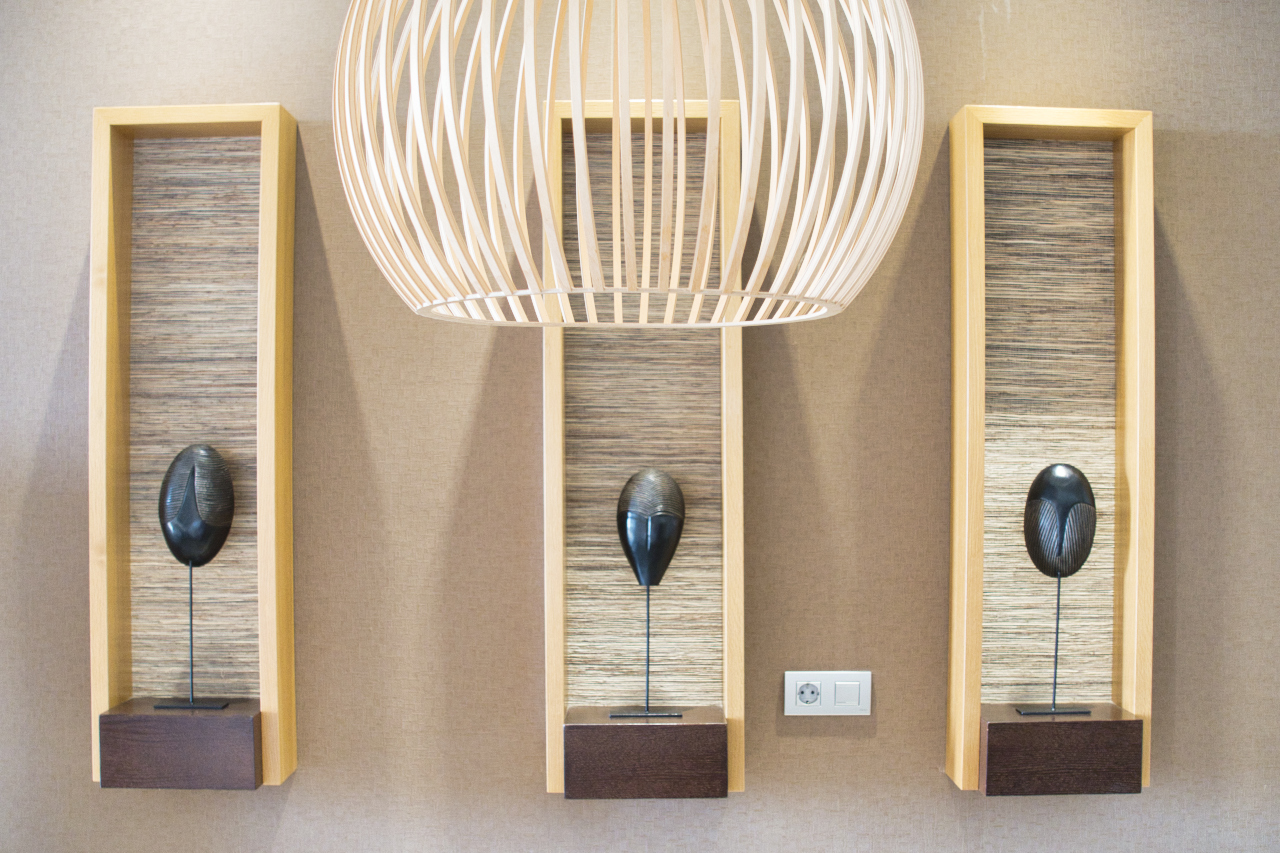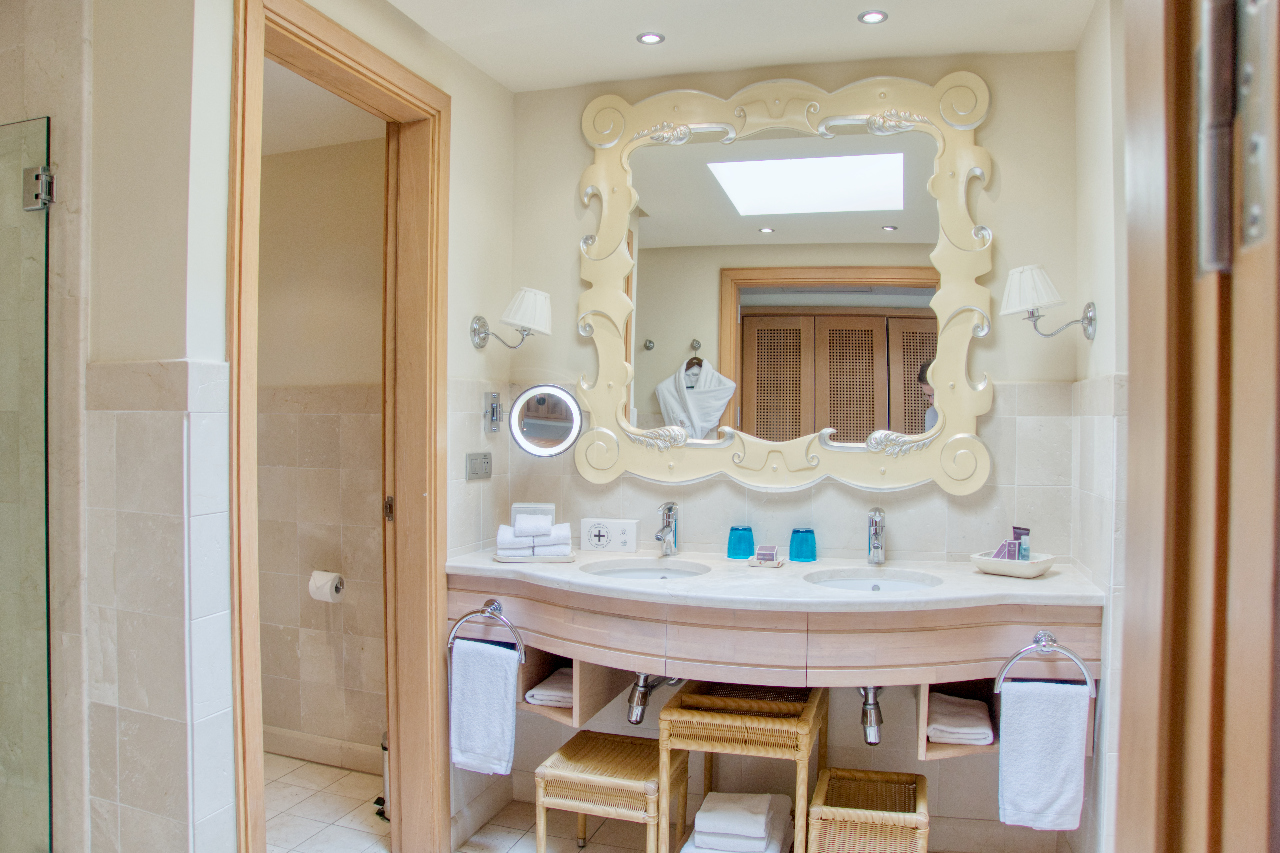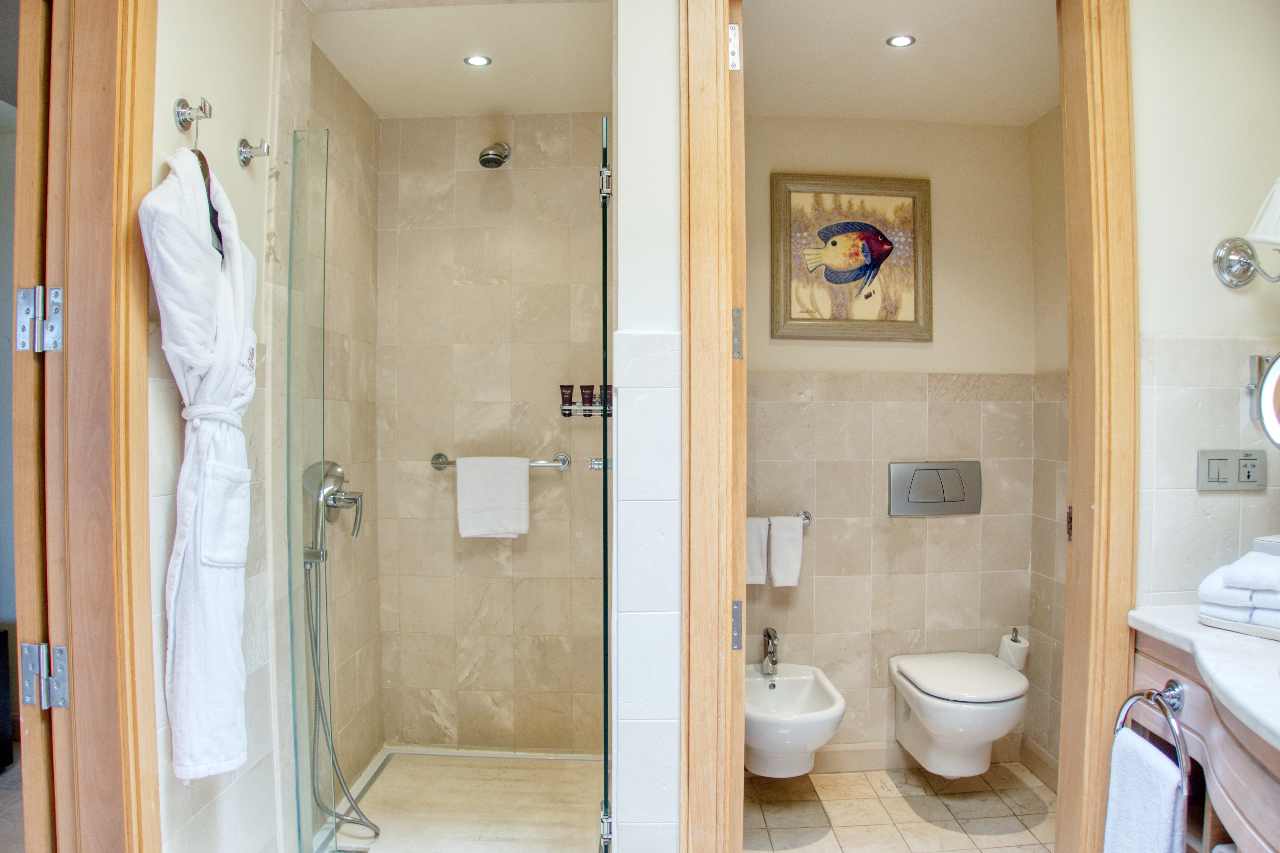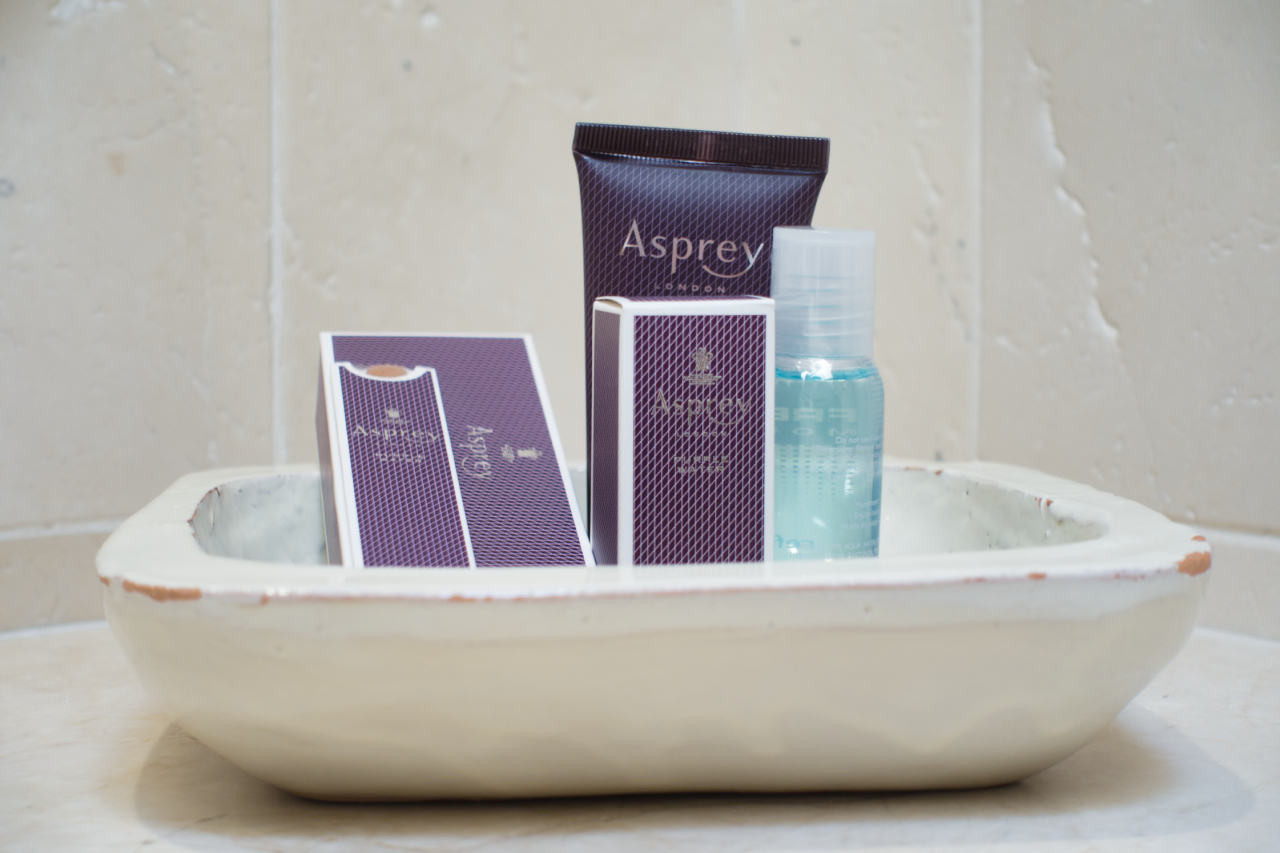 A unique pool concept and easy access to Abama Beach
With a total of seven swimming pools, the Ritz-Carlton Abama offers everything you need and more to spend the perfect resort day in Tenerife. The lagoon pool is huge and located right in the heart of the main resort building.  As we had booked a villa room we also had access to the dedicated villa pool (there are two of them) next to our suite as well as to the adults-only El Mirador infinity pool, which was definitely my favourite spot of the whole resort. The pool offers stunnig views of the ocean and the atmosphere there is super calm and relaxing. At all villa pools including the infinity pool, villa guests enjoy free, unlimited soft drinks and are treated to many small bites such as chips, tapas and fresh cut fruit throughout the day by the friendly associates. Pure bliss!
Additionally to the pools, the resort also has direct access to Abama Beach, which is equipped with sun loungers and towel and food & beverage service. The beach is small but very nice and clean. Apart from the hotel guests there were also many locals visiting and swimming in the sea, especially on weekends. Although there was no buggy service, a mini train takes you through the resort and to the beach frequently, so you don't have to take the stairs – which you should do if you are feeling adventorous 😉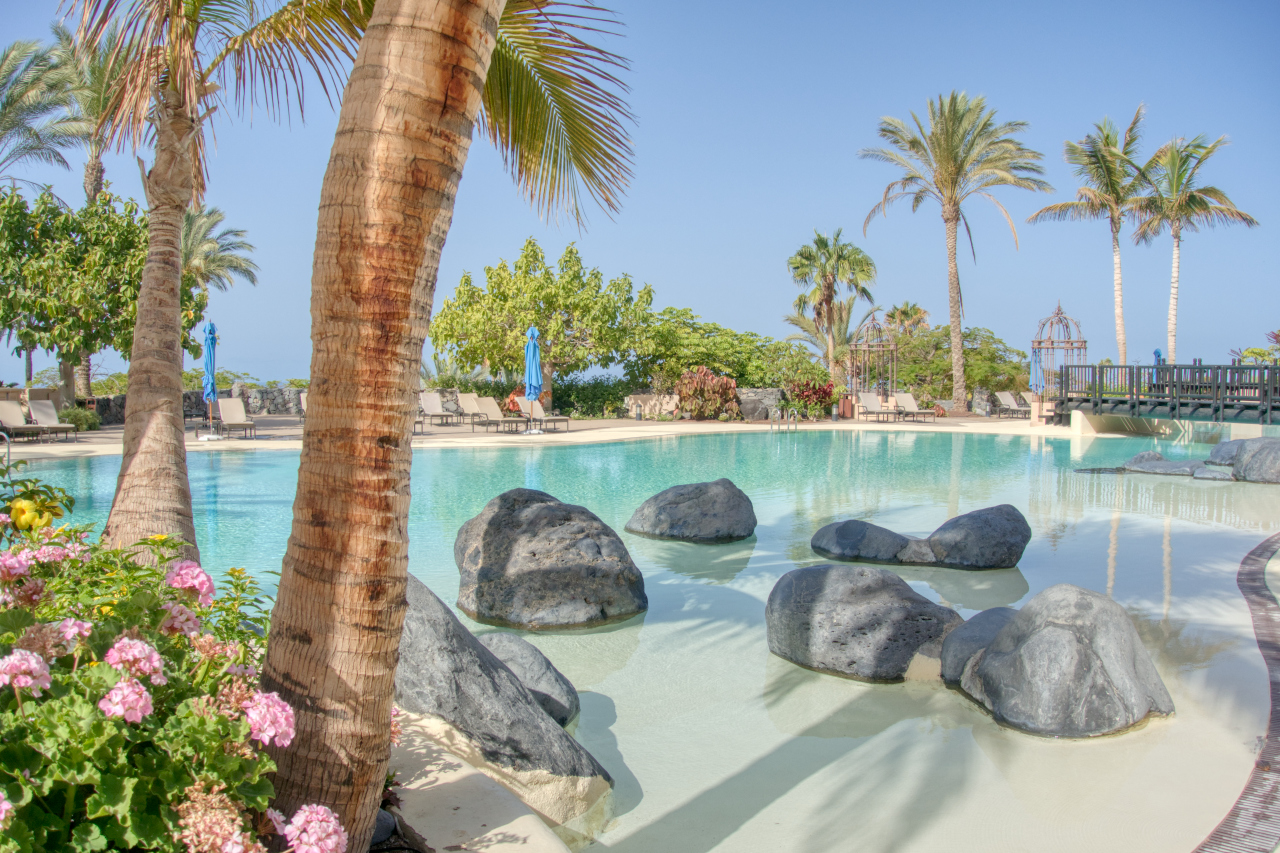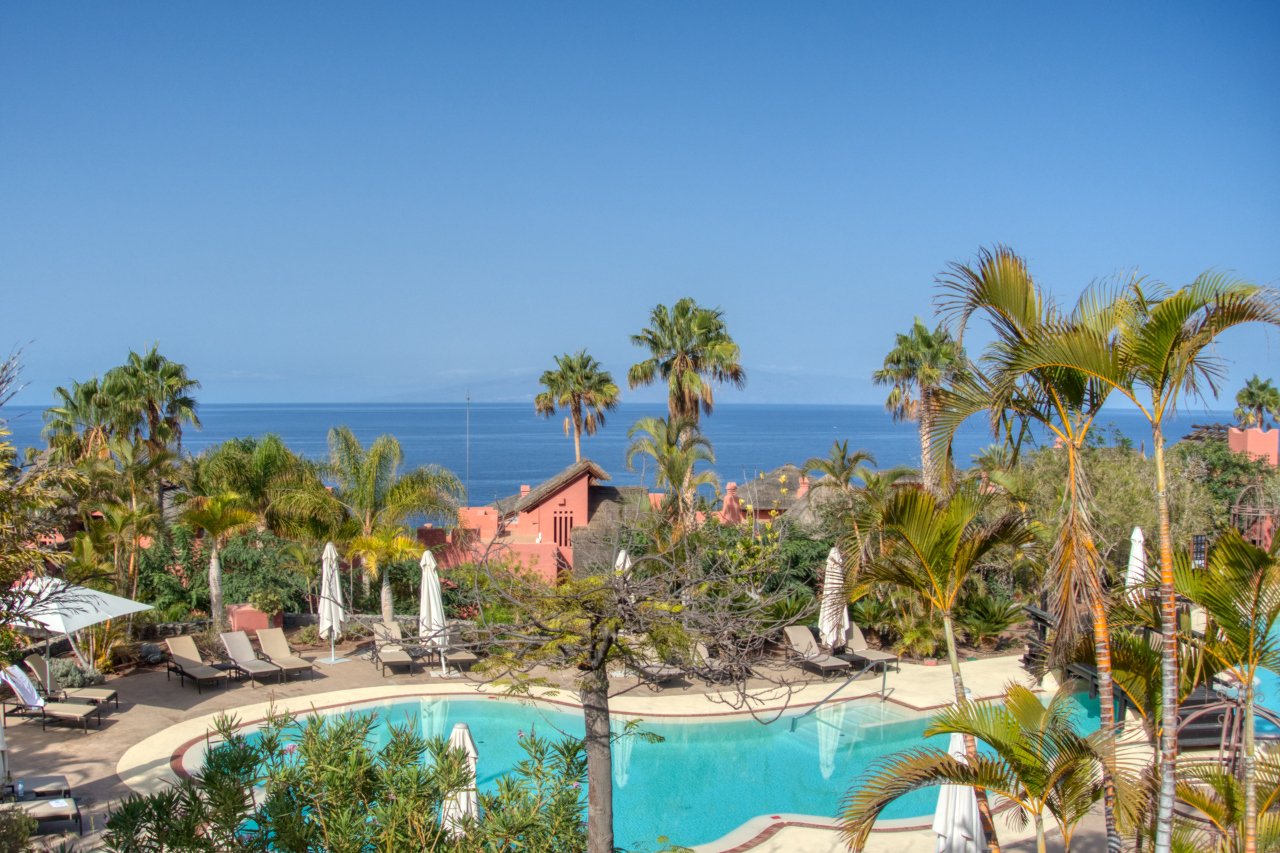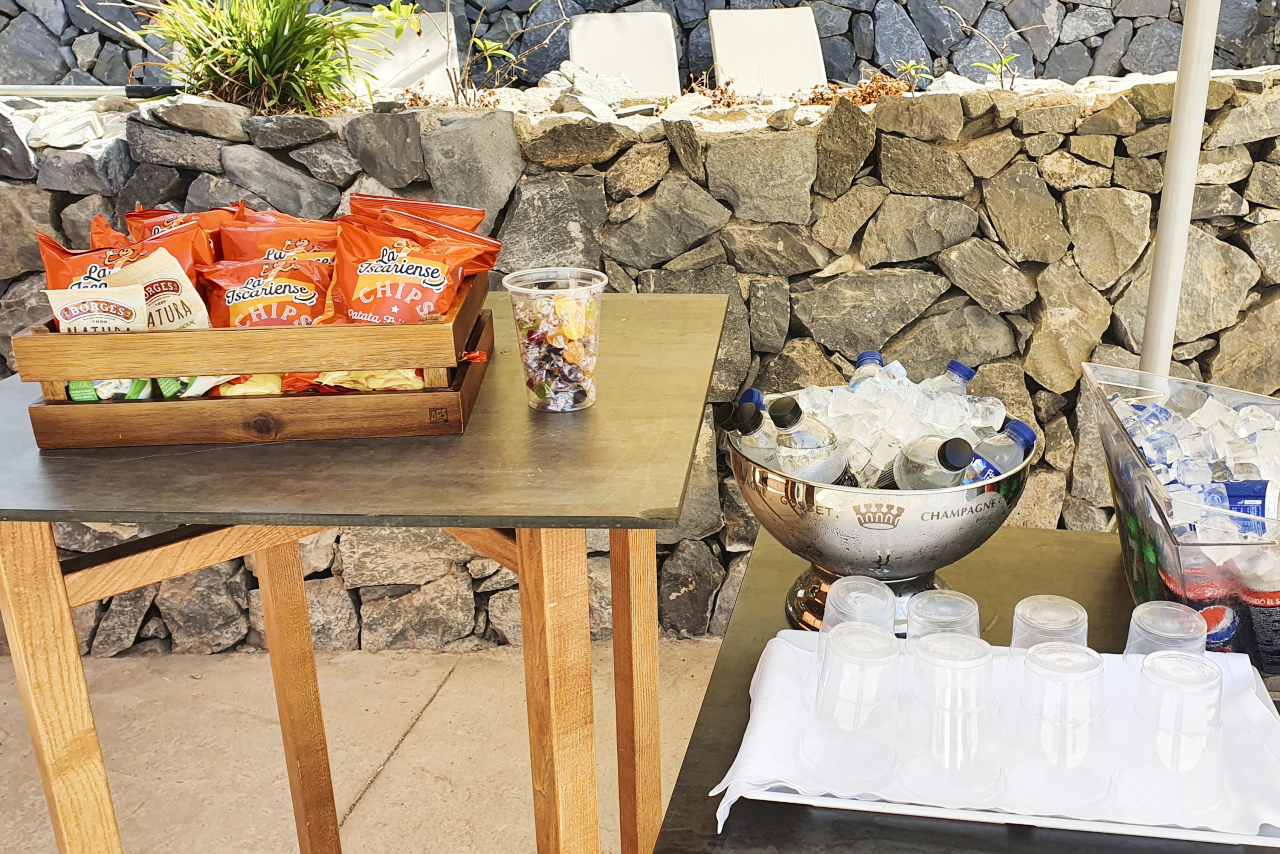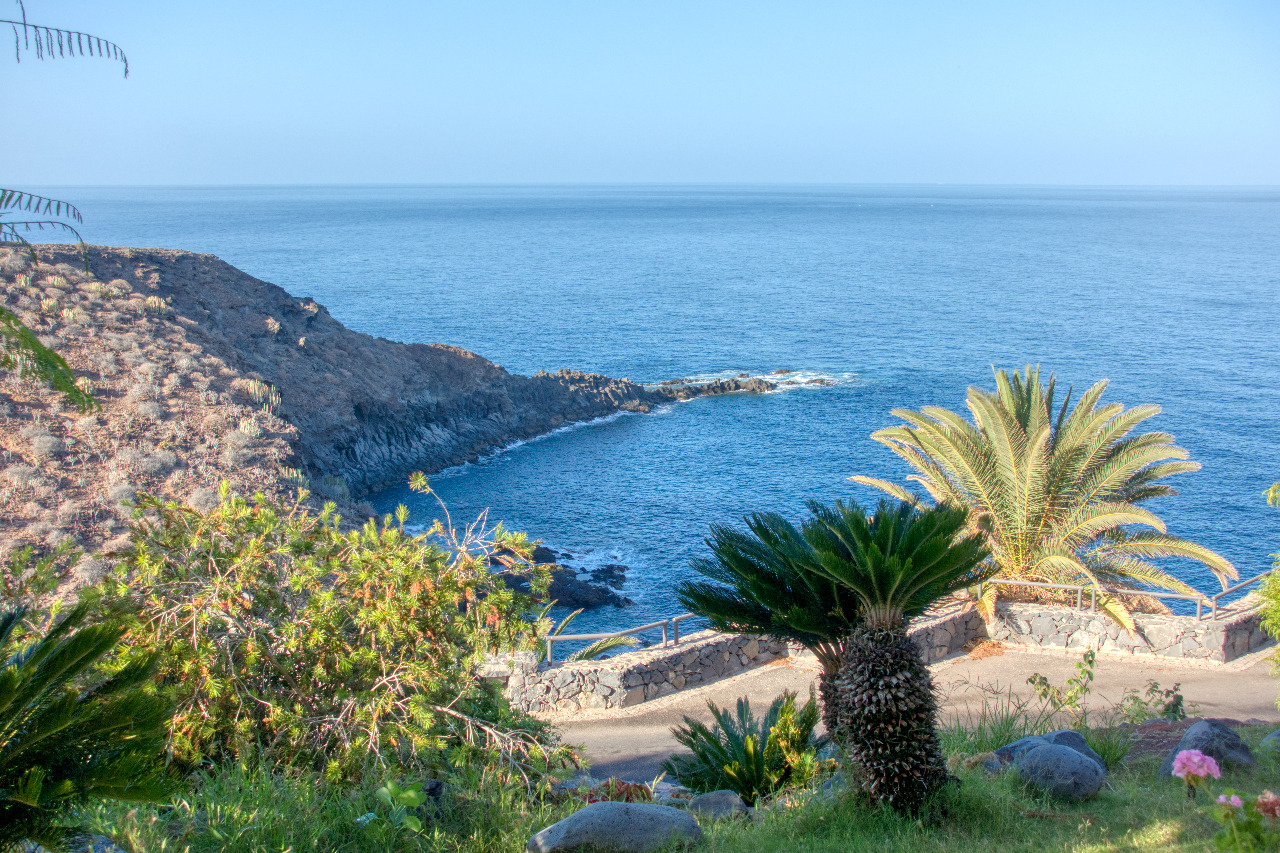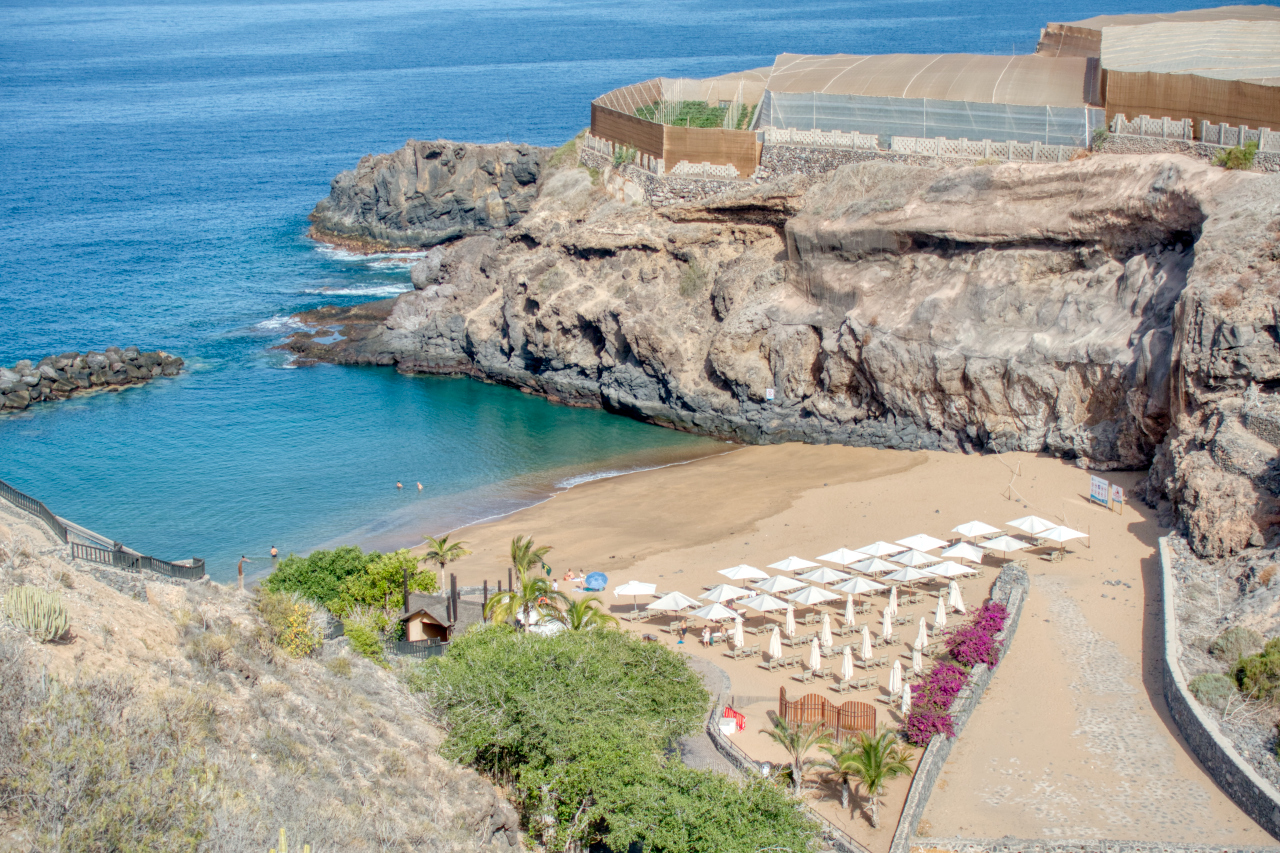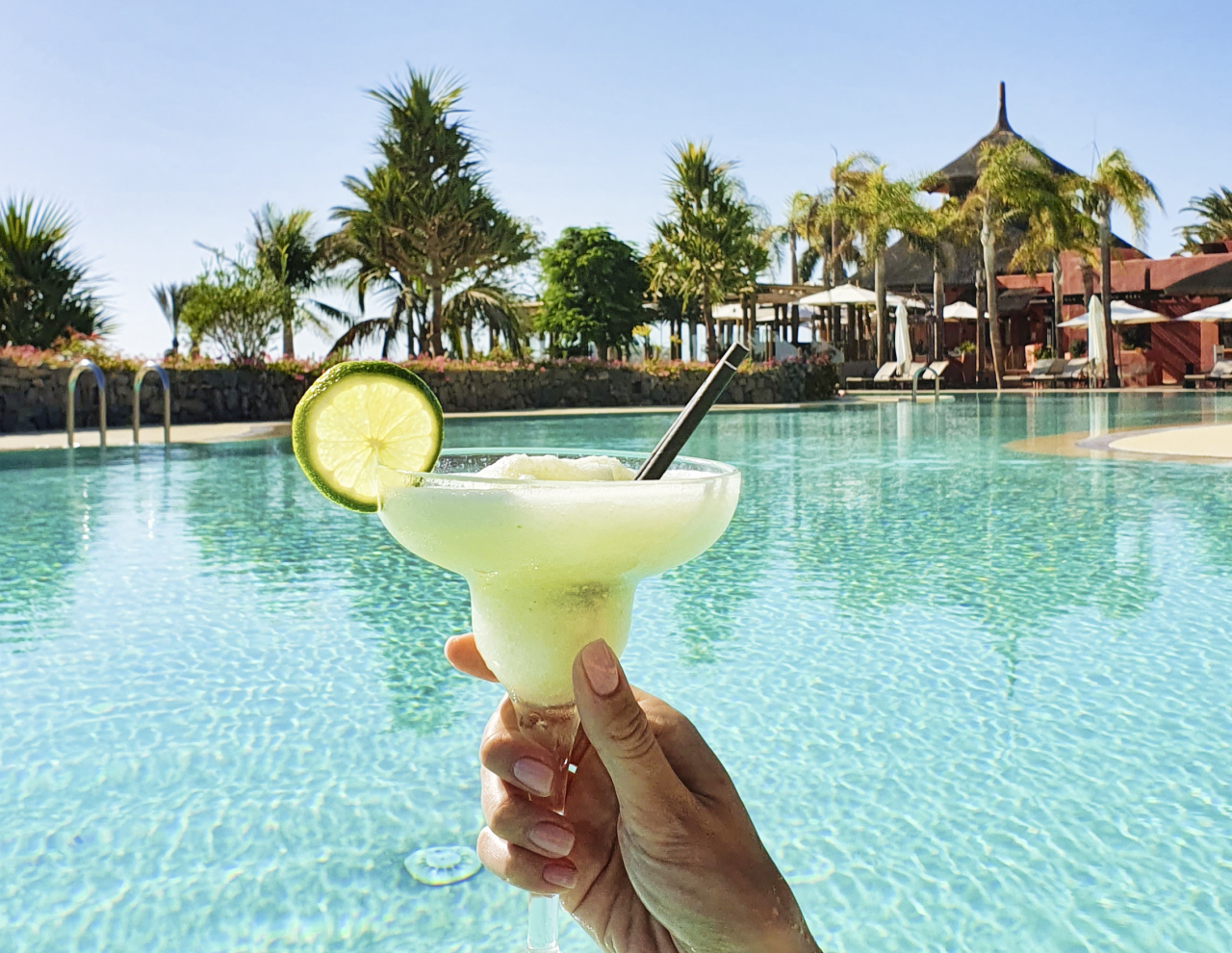 Premium food and drinks choices and even nicer staff
Breakfast was included in our rate and we also had lunch and dinner at different restaurants throughout the resort frequently during our stay – all our meals were very good. Same for the drinks, which we enjoyed at the pool or lobby bar. As you would expect, prices match the five-star level, but you get what you pay for.
Breakfast for villa guests is served at El Mirador, the resort's spectacular clifftop restaurant, which offers unparalled views of the ocean and La Gomera island. Due to COVID-19 measures, there is no buffet breakfast possible at present. Instead you enjoy a daily spread of cold cuts, bread and pastries as well as fresh fruit. On top, you can order any warm a la carte dish you like such as omelette, egg benedict, waffles and the like. At dawn, villa guests are treated to complimentary sundowner cocktails and tapas at El Mirador lounge before dinner – a very nice touch which we liked a lot! During daytime you can also visit the lounge area at El Mirador at any time for complimentary drinks and light bites or have the dedicated team make arrangements for you.
El Mirador restaurant is also my preferred dinner location, offering a fantastic menu with lots of fresh produce and local fish and seafood. It is open for lunch too in case the pool menu is not extensive enough. We also tried Txoko for dinner, offering contemporary spanish cuisine with fusion influences as well as The Beach Club for lunch, offering daily grill specials and fantastic light bites next to Abama beach. Other than that, the resort offers a range of different restaurants, which we were not able to try as not all of them were open during our stay.
What really made our stay truly special was the super friendly staff. From extremly nice waiters and check-in agents to the pool staff who went out of its way to make us feel comfortable – everyone was beyond nice and attentive!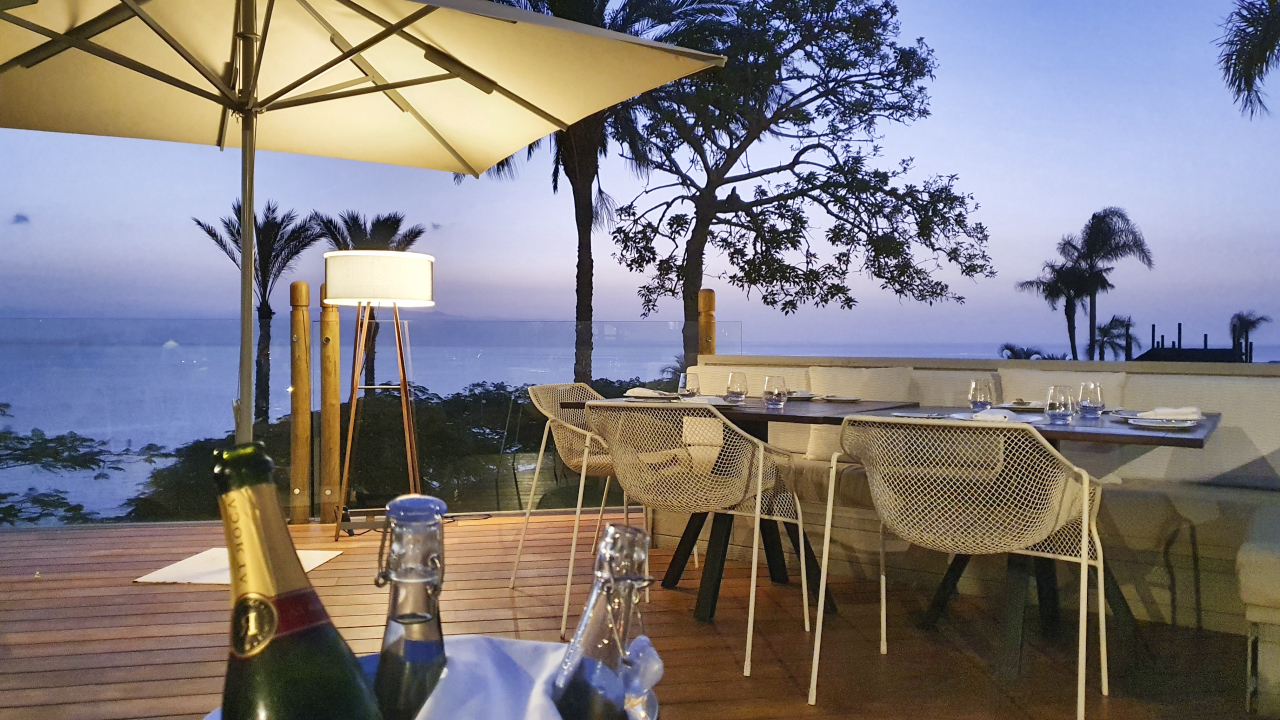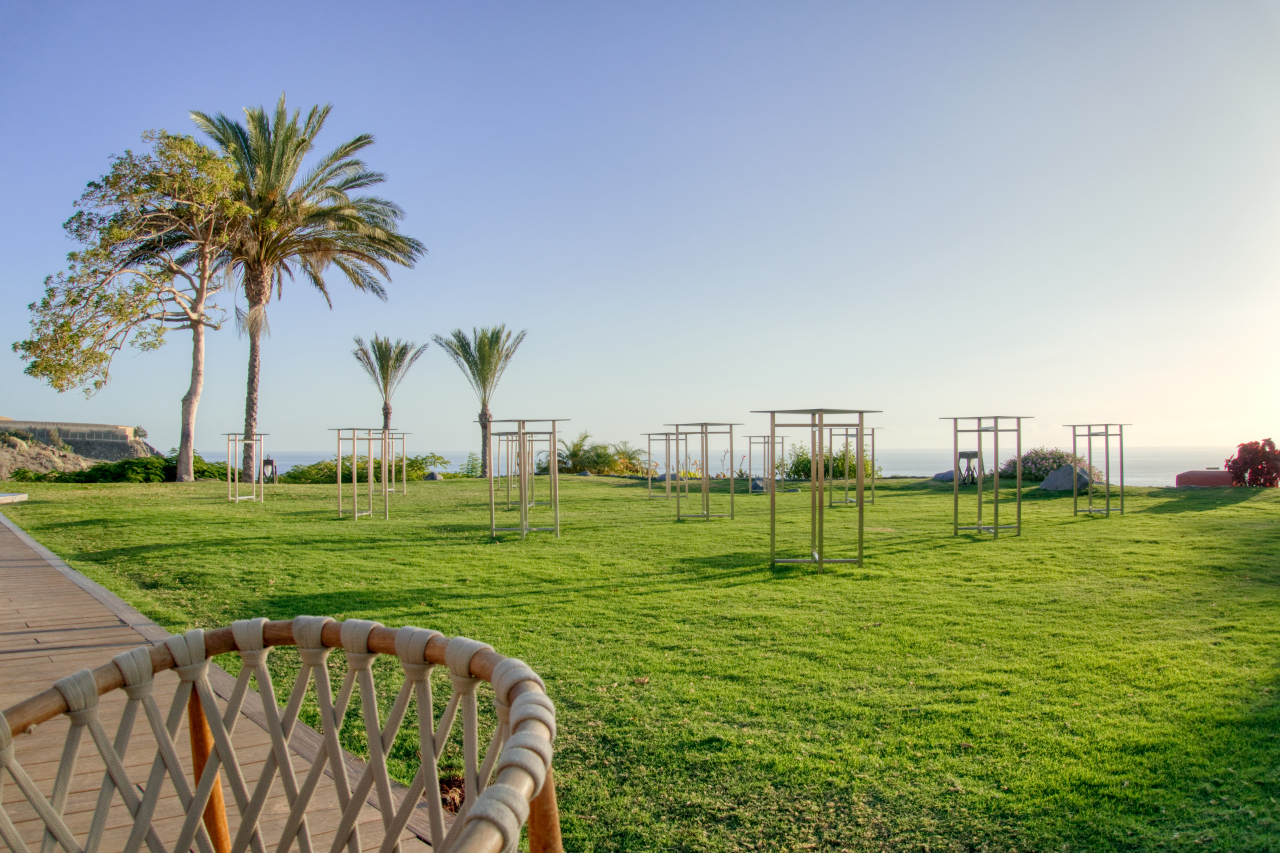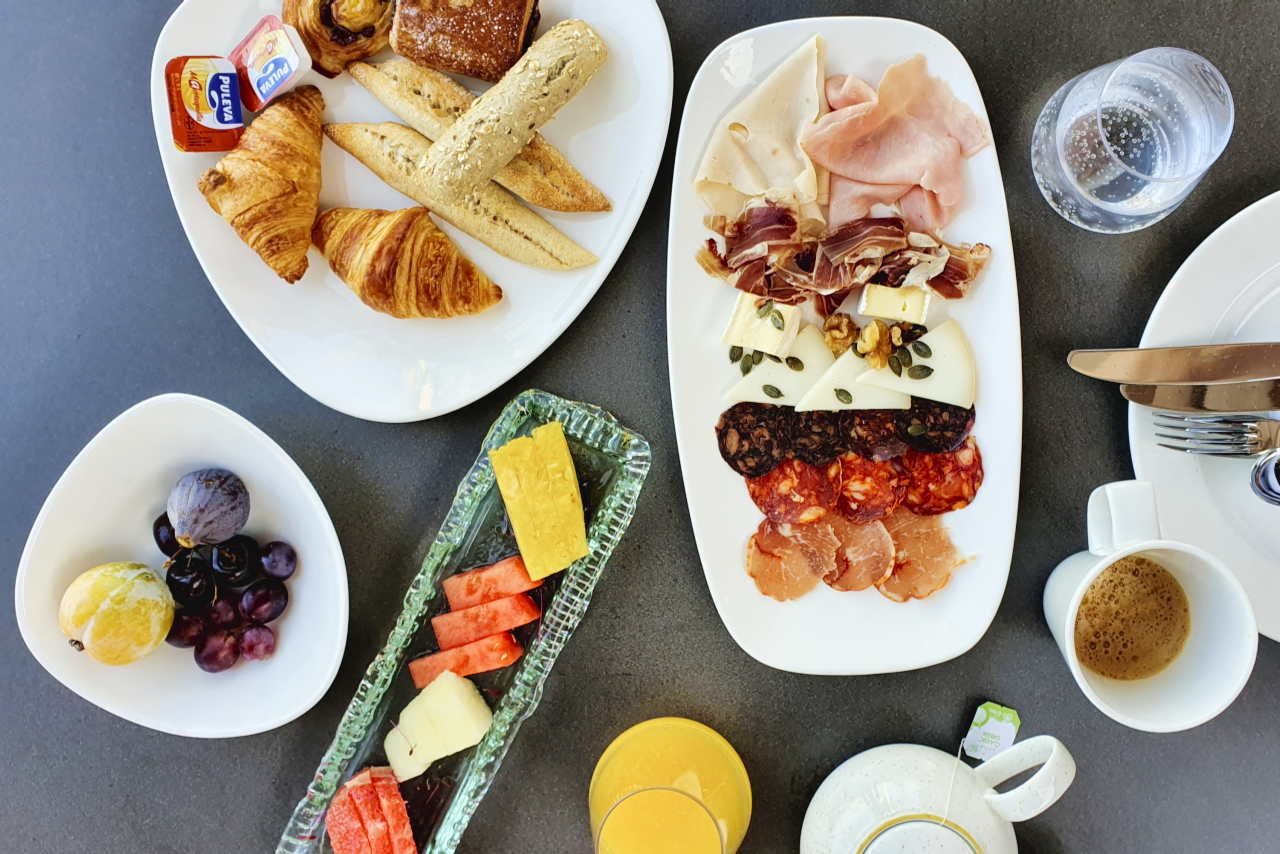 Passport & Palmtree conclusion
The Ritz-Carlton Abama is a beyond beautiful resort and definitely will become one of my go-to hotels on the Canary Islands. I especially recommend its unique villa club concept for adult guests, as it caters for everyone. But also families will feel welcome at the many pools, playground or the beach. Although it might come with a price tag compared to other resorts on Tenerife, it is worth every penny and you will get so much more than you would have thought – from complimentary food, daily smiles thanks to its friendly staff, stunnig sunsets and ocean views.
What are your favourite resorts across Europe? Let me know in the comments or discover other favourite hotels in Spain here and here.