In 2013, A and I visited Dubai for the first time and have been coming back every year since then. It is one of my favourite cities and I especially love how it changes and evolves from year to year. We usually stay in Downtown Dubai and have found our Arabian home away from home at The Palace Downtown, a property managed by Emaar group's high-end chain "Address Hotels & Resorts".
Located in Downtown Dubai – The Centre of Now
Nestled in the heart of Downtown Dubai, The Palace Downtown offers the perfect location to explore the city. Overlooking the Dubai Fountain, the hotel is located next to Souk Al Bahar and just a five minutes walk from the Dubai Mall and the Burj Khalifa, the world's tallest building. With its unique Arabian architecture, it stands apart from the huge Downtown skyscrapers. It feels like an oasis as it is surrounded by the lake and a lush garden. Although the hotel has 242 guest rooms and suites, it rather resembles to a boutique hotel experience compared to other Dubai properties.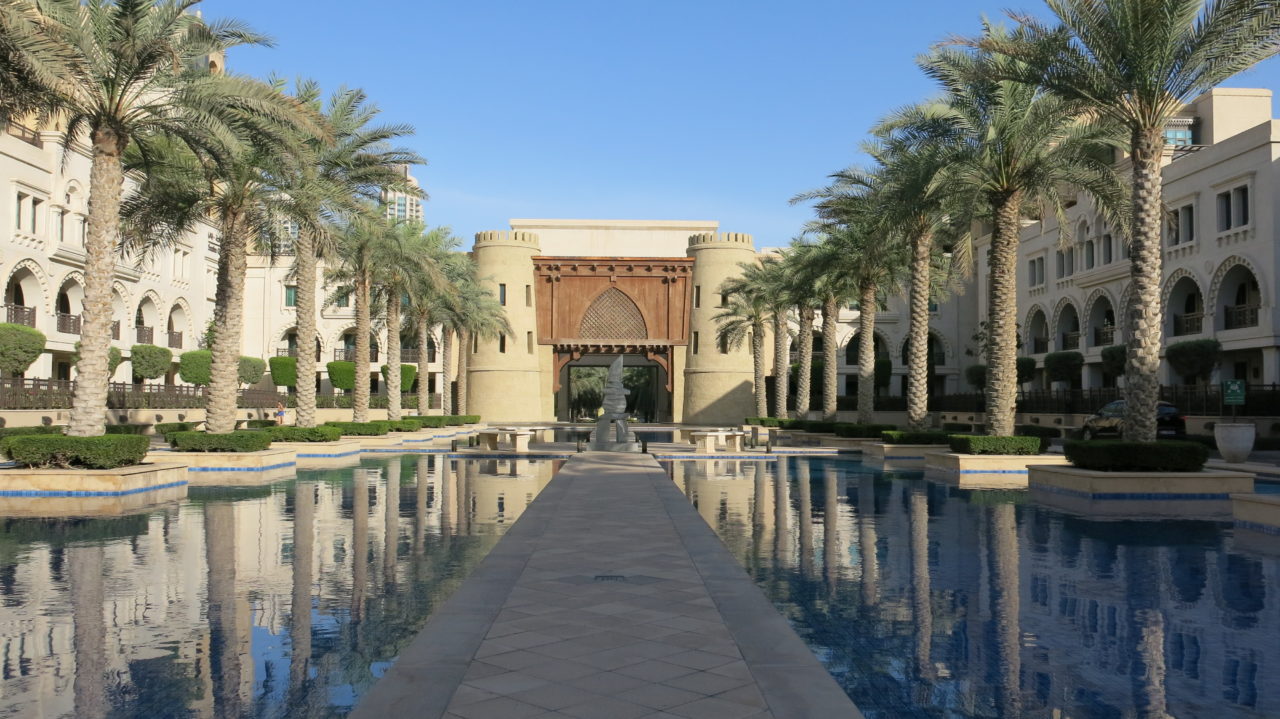 A and I arrived in Dubai after an overnight flight and reached The Palace Downtown after a short 20 minutes drive from Dubai International Airport. We took advantage of the complimentary Emirates chauffeur service. But you can also rely on a regular taxi which isn't expensive at all or ask the hotel concierge to book a driver for you. The Palace even includes a pick-up and airport return with any Suite booking.
Comfortable beds and Arabian flair
When you enter the hotel lobby of the Palace Downtown, you will feel like in a tale of 1001 nights immediately. The opulent flower bouquets and Arabian decor feel luxurious and the dimmed candle light in the lobby is a nice contrast to the outside heat. I also like the wonderful scent of the lobby and public floors.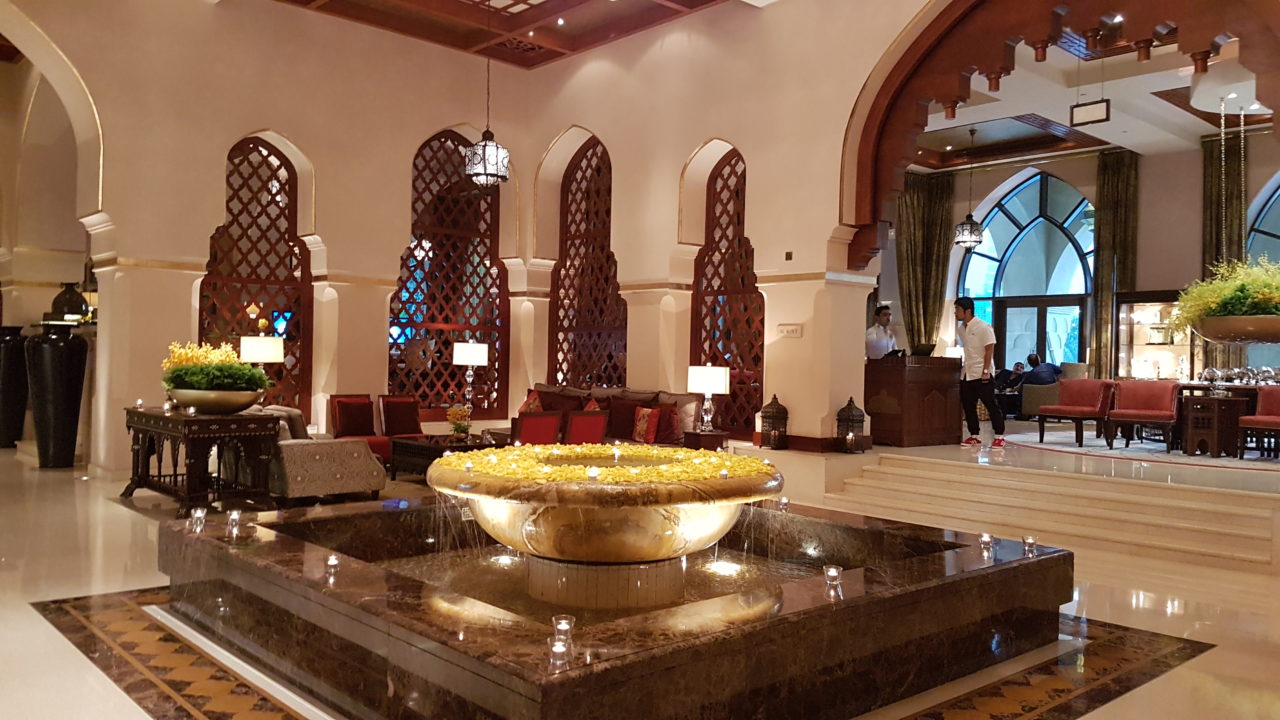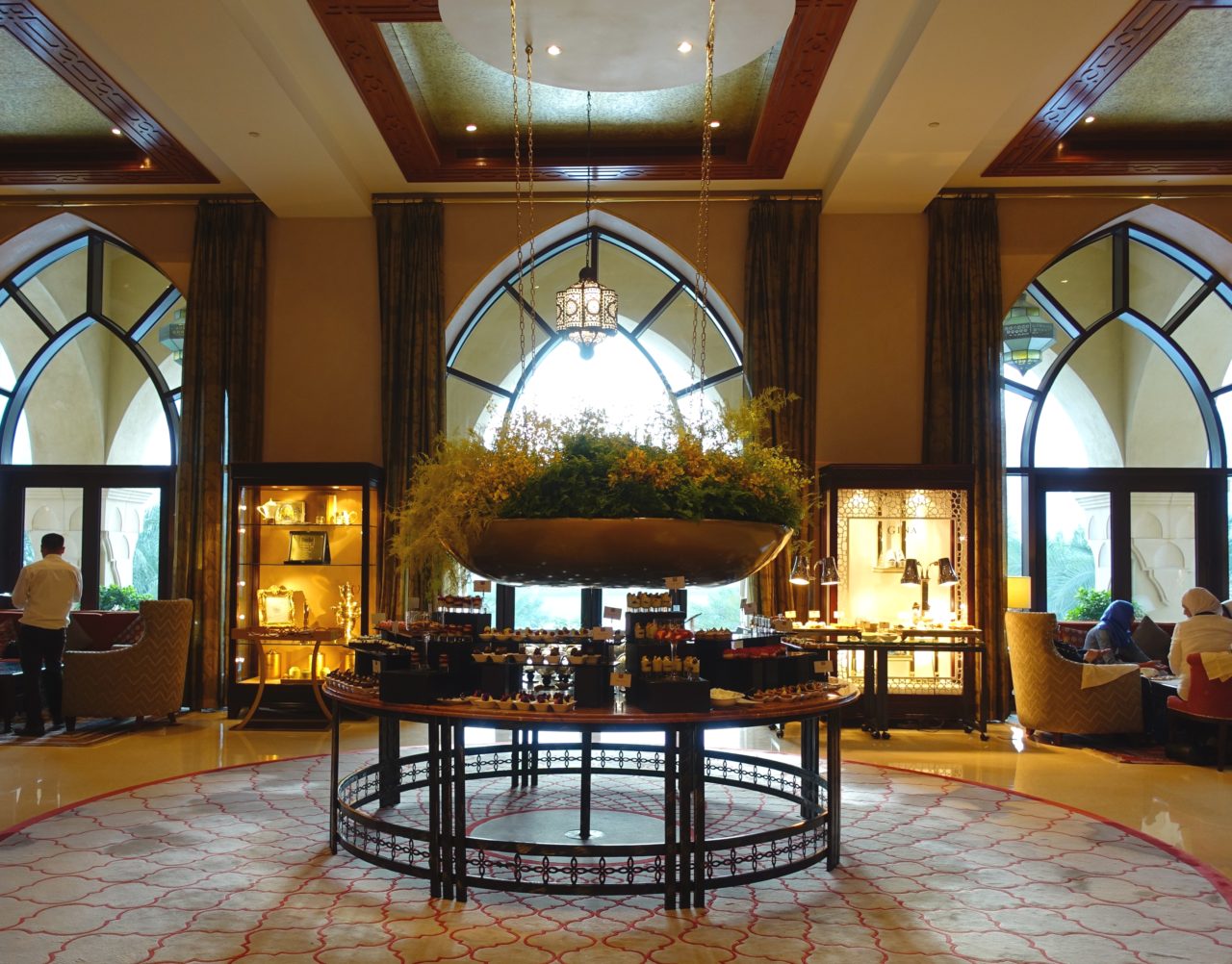 After our arrival we were greeted by a very friendly front desk manager and surprised with an early check-in and an upgrade to a Junior Suite, which we highly appreciated after our overnight trip.
Our room was located on the first floor directly by the lake and offered partial views of the Dubai Fountain and the Burj Khalifa. I loved the fact that we could stand on our terrace and watch the fountain with it's changing music and choreography every night.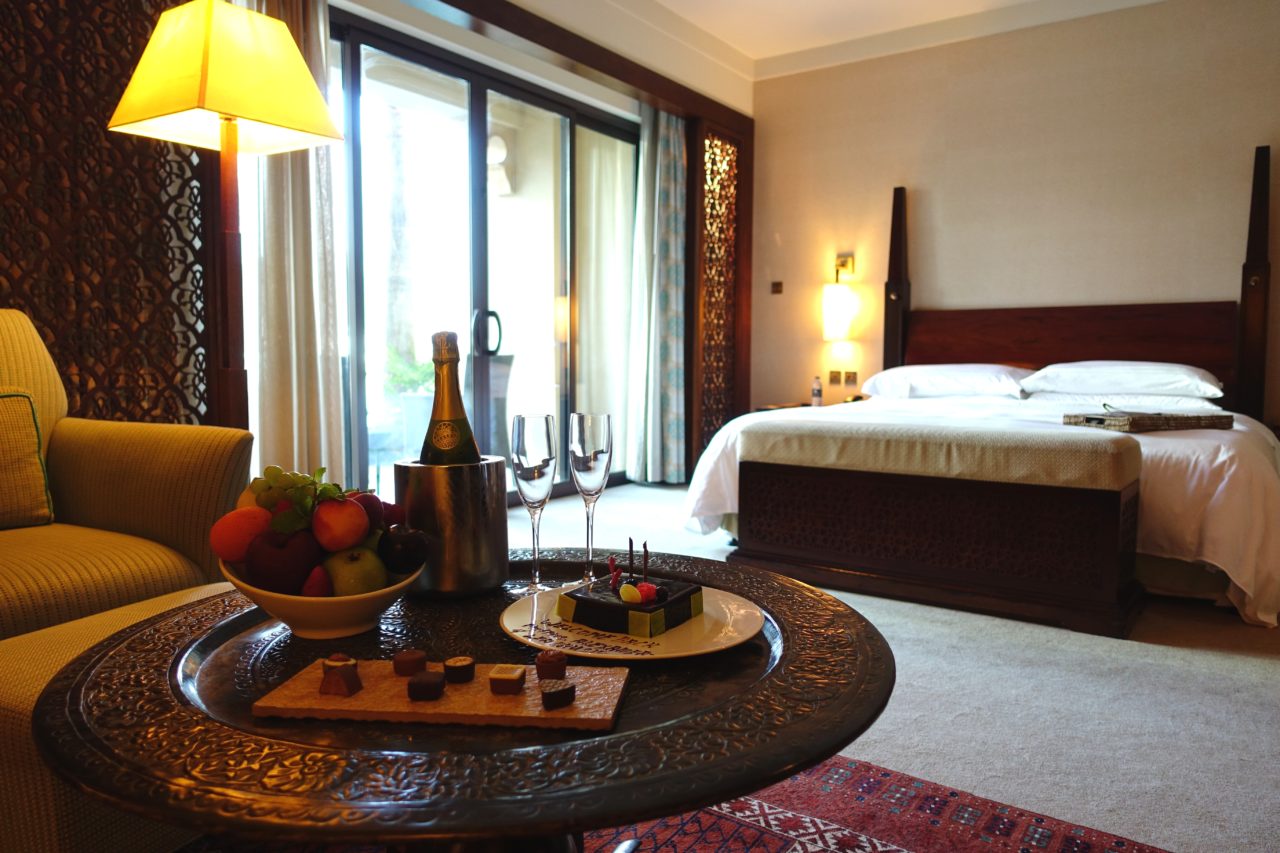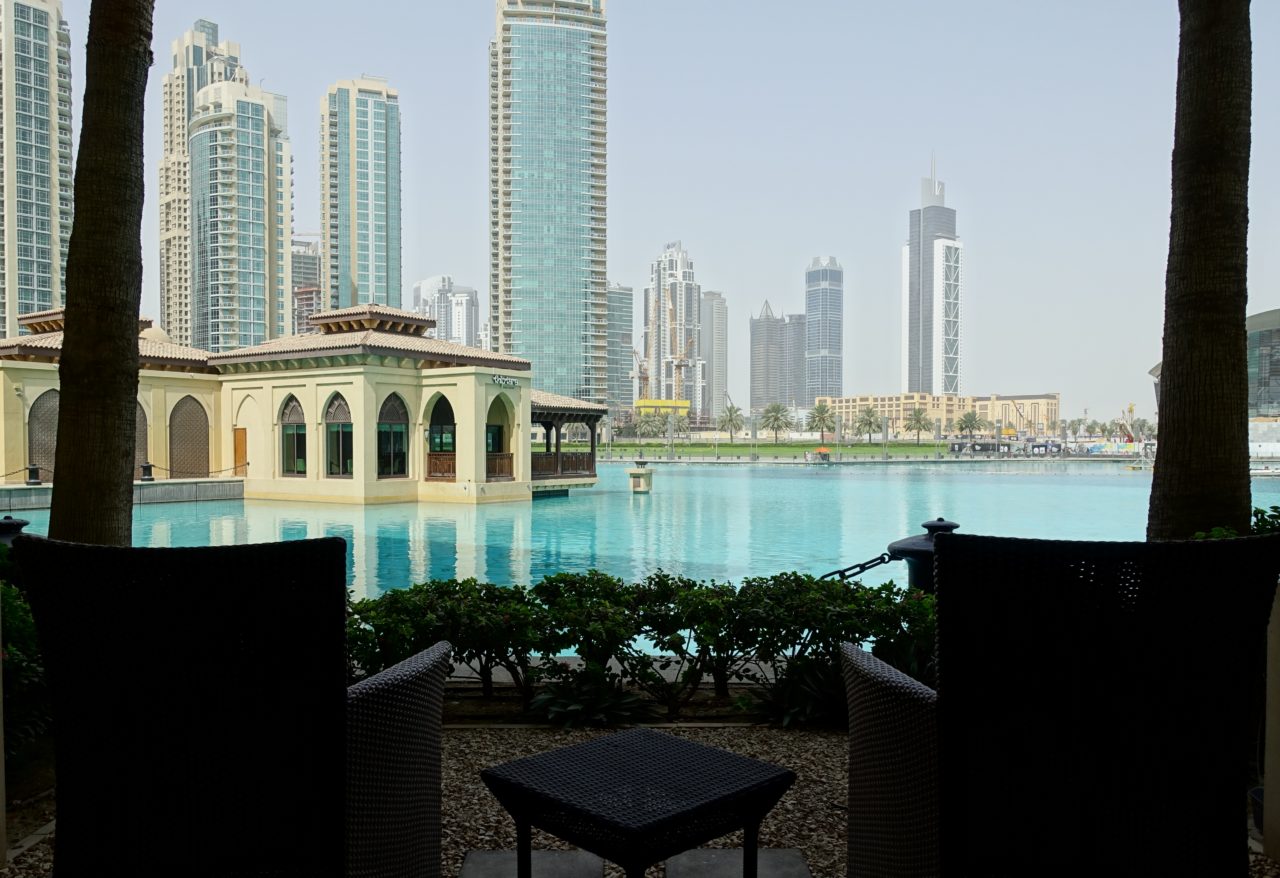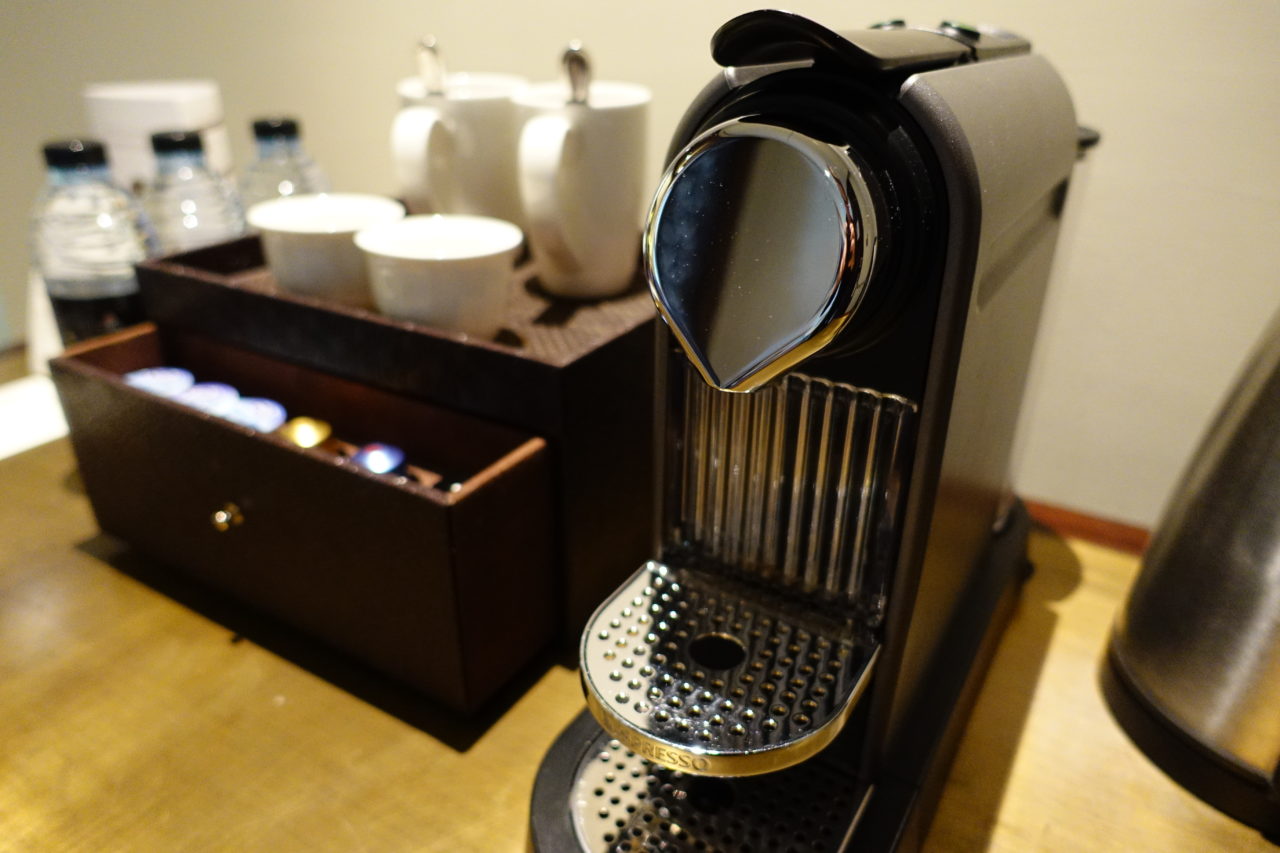 We'd stayed at the Palace Downtown several times before and experienced different room categories from Deluxe Rooms to Suites and they have been all good and spacious. However, the Junior Suite is my favourite room layout so far. The king-size bed was huge and extremely comfortable with crisp white cotton linens. Apart from a working desk, the Junior Suite offers several drawers and spacious closets, two seating areas as well as a Nespresso machine with complimentary coffee, tea and  bottled water. One of the two large closets co-functions as clever room divider. The air condition is powerful but silent so we could keep it on during the nights. The well-lit bathroom is spacious with a double sink, a rain shower, a bathtub and a separate toilet. Even though the amenities were good but not great, there were plenty of them and the bathrobe and slippers were soft and comfortable. The only thing I didn't like was the hair dryer (you might know I have a thing with hotel hair dryers), as it was small and fixed into the desks drawer, which made it a little uncomfortable to get ready.
The turn down service left a different Arabian fairytale on the pillow every night, which was a nice touch. Same for the complimentary water (which is usually a given in the UAE, as it is the desert after all) and the extensive pillow menu.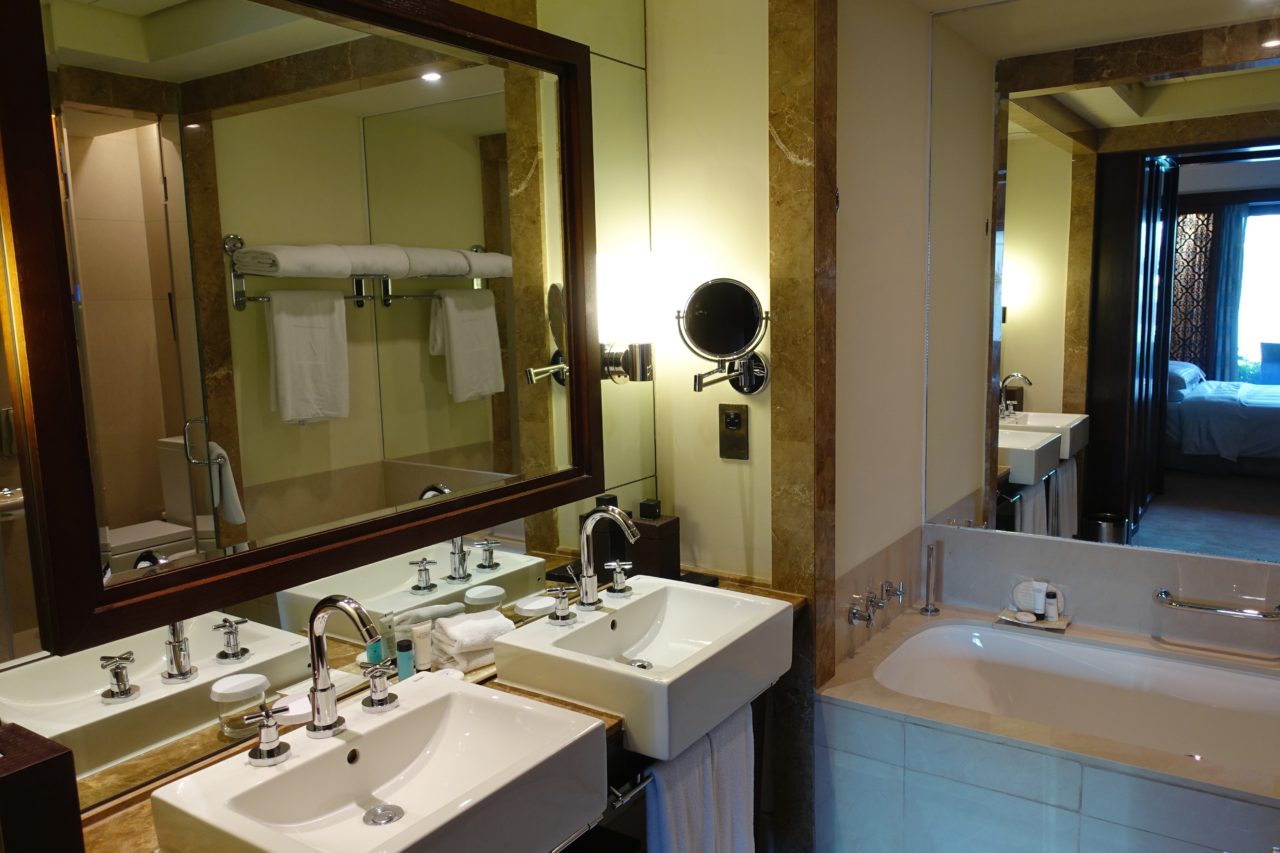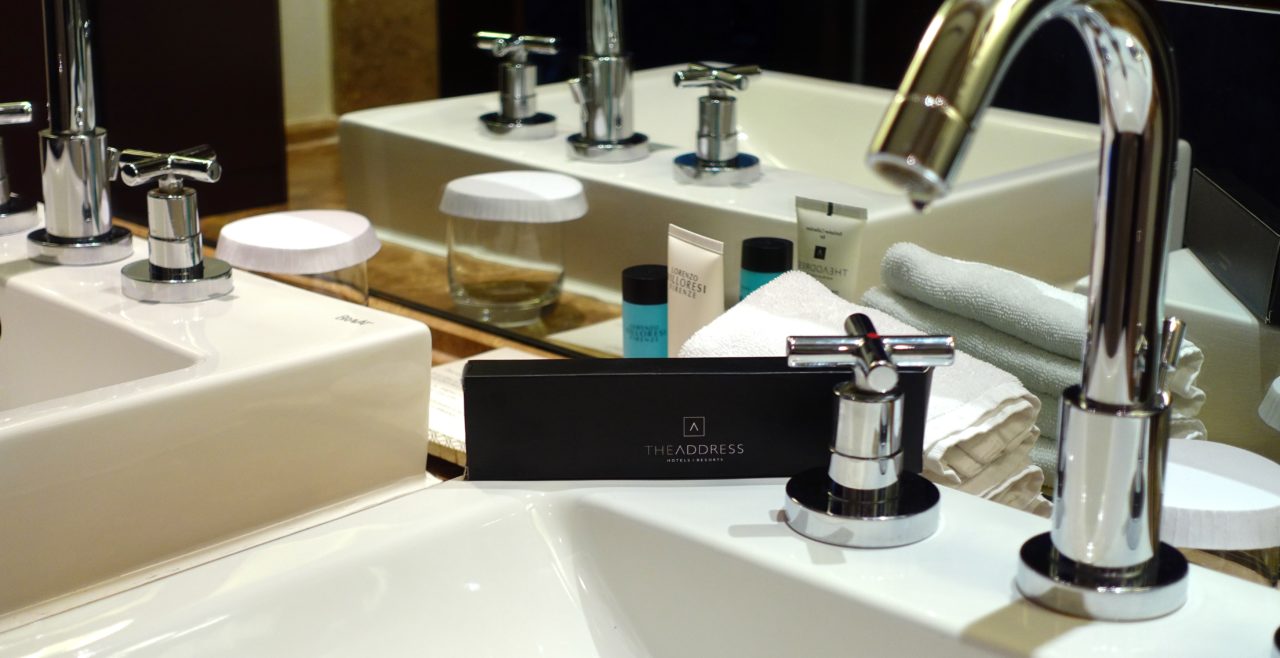 A heaven for foodies
Our room included breakfast, which is served at Ewaan – the hotel's Arabian all day dining buffet restaurant. The breakfast is hands down one of the best buffets I've ever tried in a hotel, let alone in Dubai. Breakfast at Ewaan offers a wide range of Arabian, Western and Asian choices and – from croissants to humus – everything tastes fresh and homemade. Apart from an eggs and waffles station there is a juice and smoothie "made-to-order" bar, which I particularly loved. There are a lot of attentive and helpful associates around, coffee specialities and high quality TWG tea is provided on demand. It is honestly one of the biggest spreads I've ever experienced for breakfast and I would highly recommend including breafkast in your rate.  You can also visit Ewaan for lunch or dinner and they offer one of the cities most famous Friday brunches, which I've heard great things about.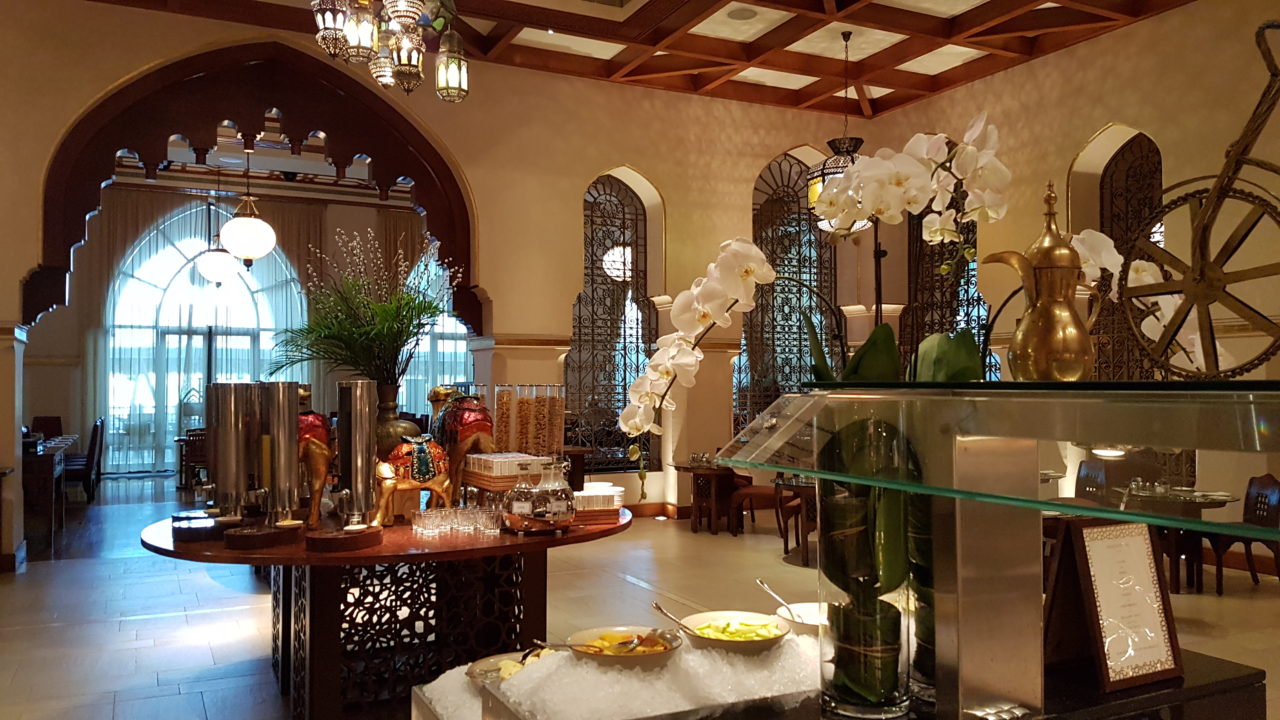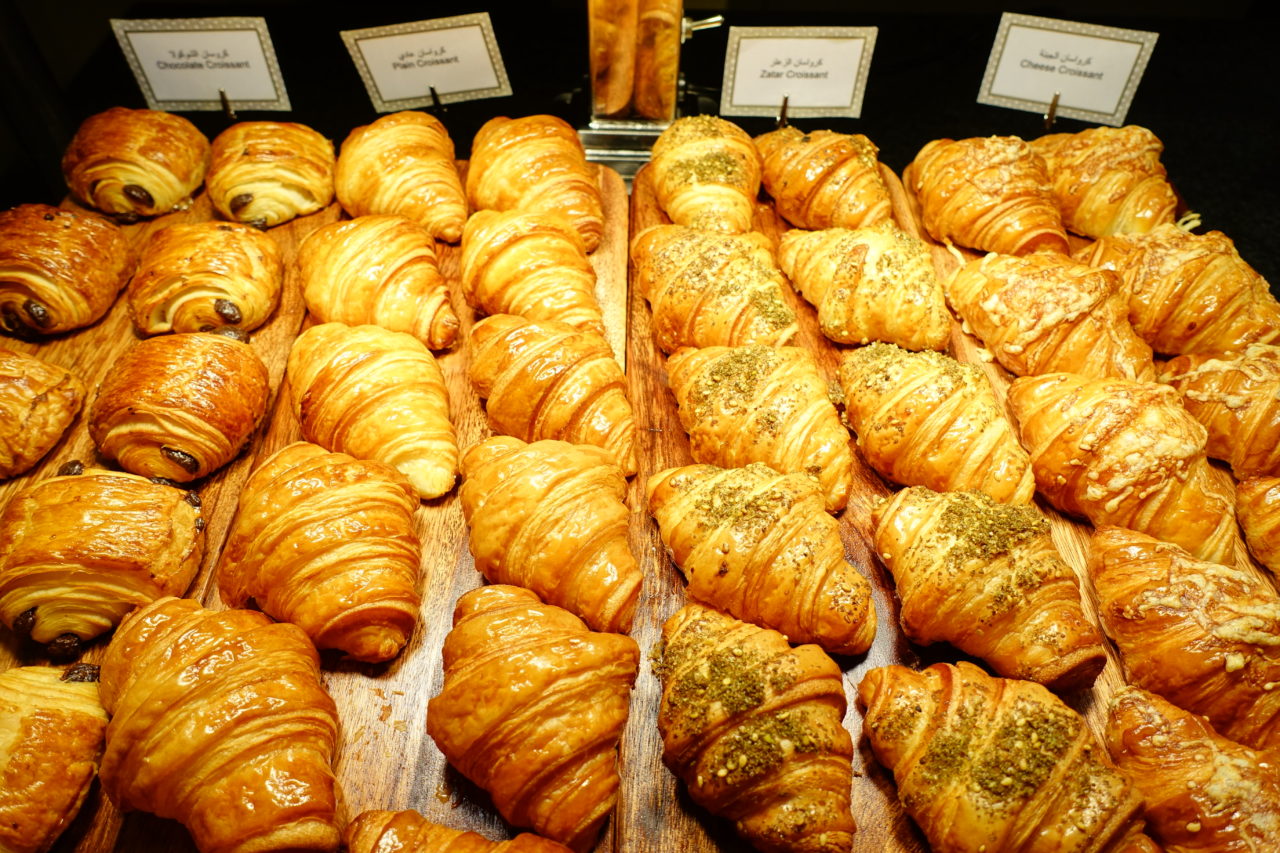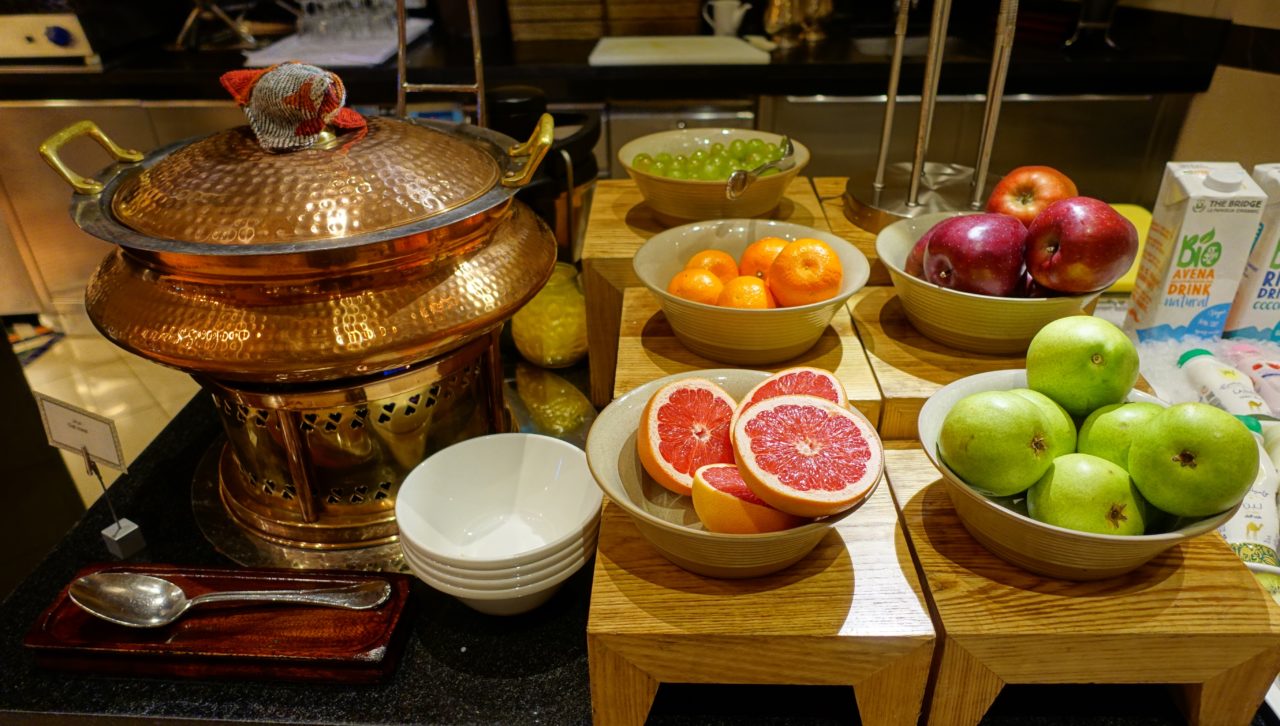 Apart from Ewaan the hotel is also home to Asado, an upscale steak restaurant as well as Thiptara, a romantic Asian restaurant located at the lake which offers front row views of the Dubai Fountain. During the day, the pool lounge offers light snacks, sweet mocktails and refreshing drinks. Again, the quality of the food was amazing and everything tasted fresh and homemade. I particularly loved their Mezze platters and the falafel sandwich, which finally made it back to the official menu.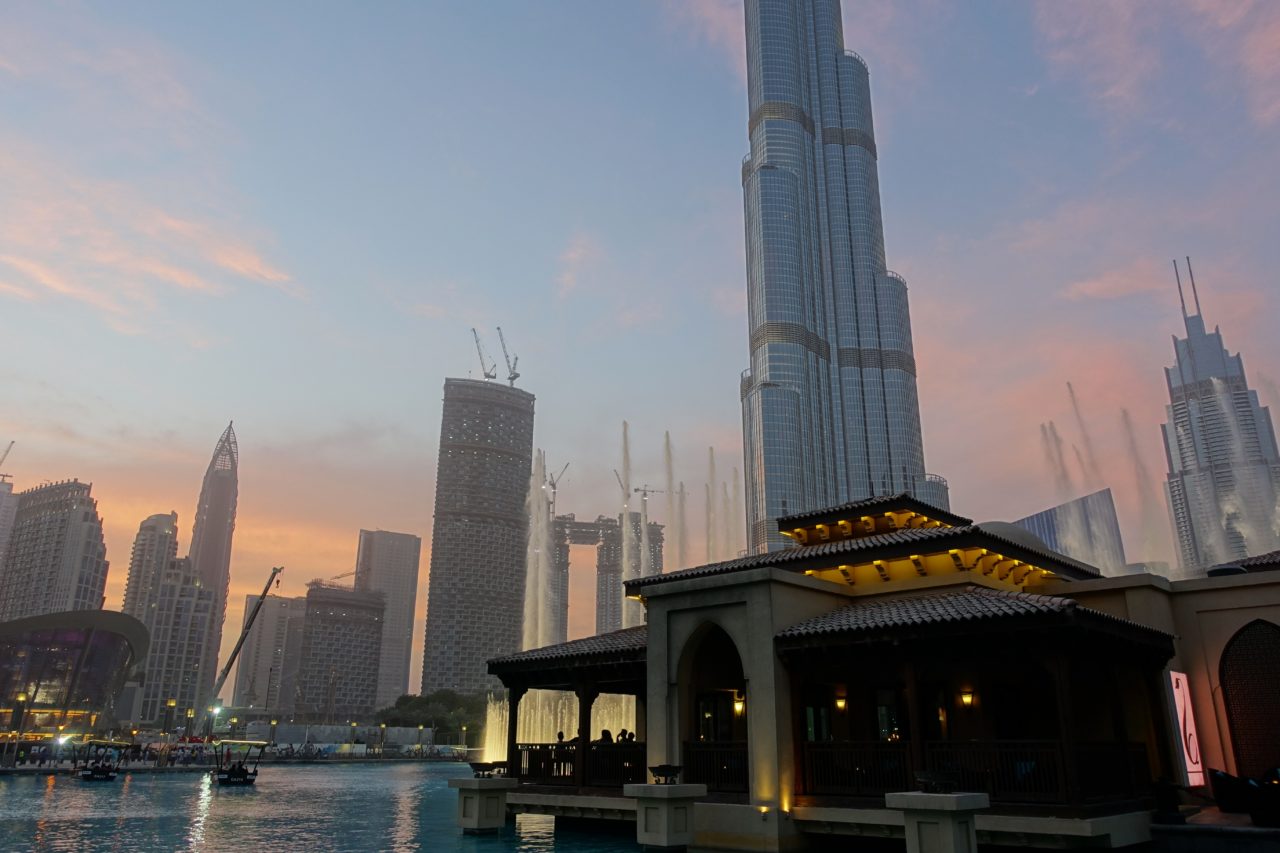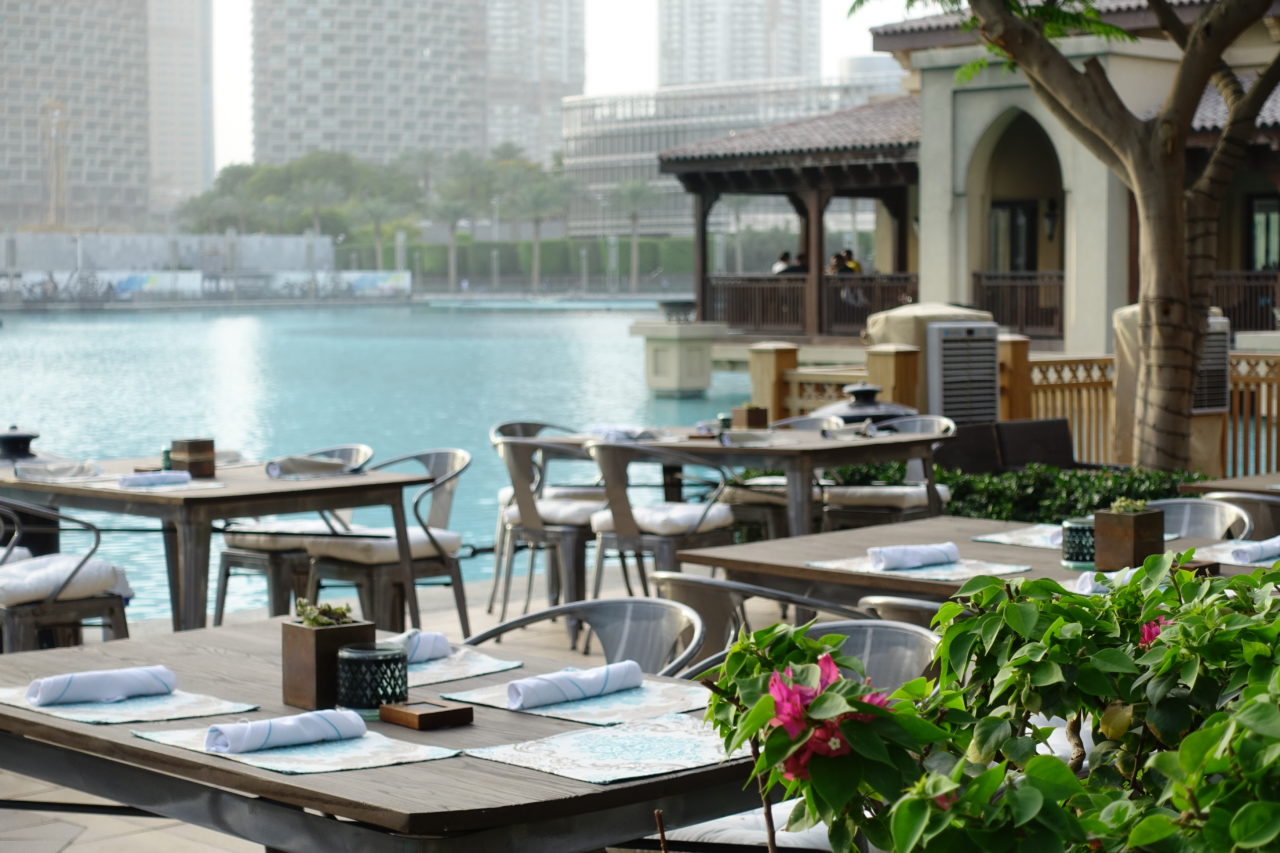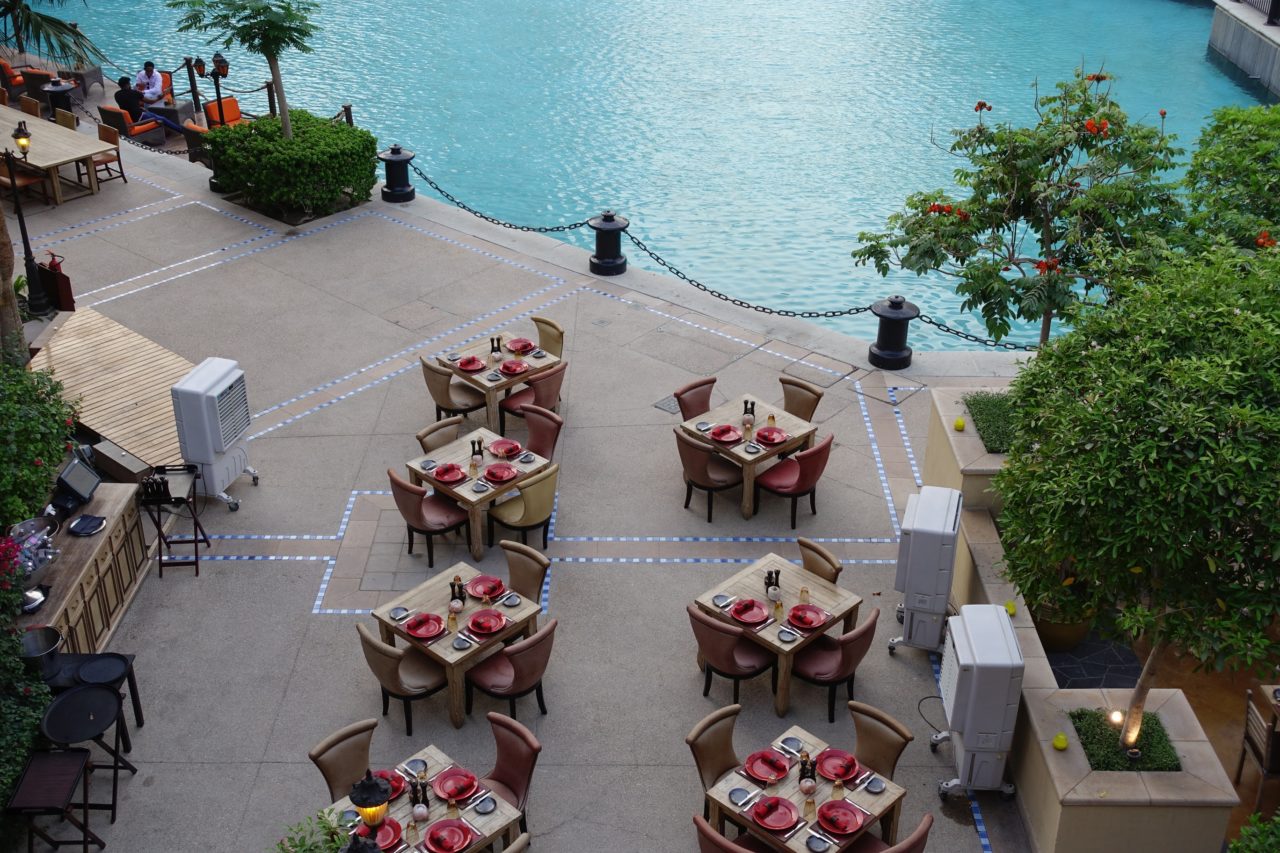 If you don't want to eat at the hotel, there are dozens of good restaurants in walking distance, covering all types of cuisine and price levels.
An oasis in the heart of the city
The Palace offers one of the nicest pool areas in Downtown Dubai. Surrounded by palm trees and located right next to the lake, the temperature controlled pool itself is huge and the loungers are comfortable. If the weather gets too hot, you can also hide in Arabian themed tents and cabanas (they even have air condition in place if needed, which we never used). Service at the pool is nice and attentive and came by the loungers with iced towels and sorbets. They even offered to clean our sunglasses from time to time. However, The Palace stopped handing out complimentary water at the Pool this year, which I not only found unusual for the UAE but also slightly awkward for a five-star property in general. If you don't want to spend your Dirham on Evian or Perrier, you can bring your complimentary water bottles from your room and just order ice cubes instead. Also, I recommend you to try the hotels lemon mint juice or ginger ice tea by the pool, which will help you to stay cool and refreshed while soaking in the sun.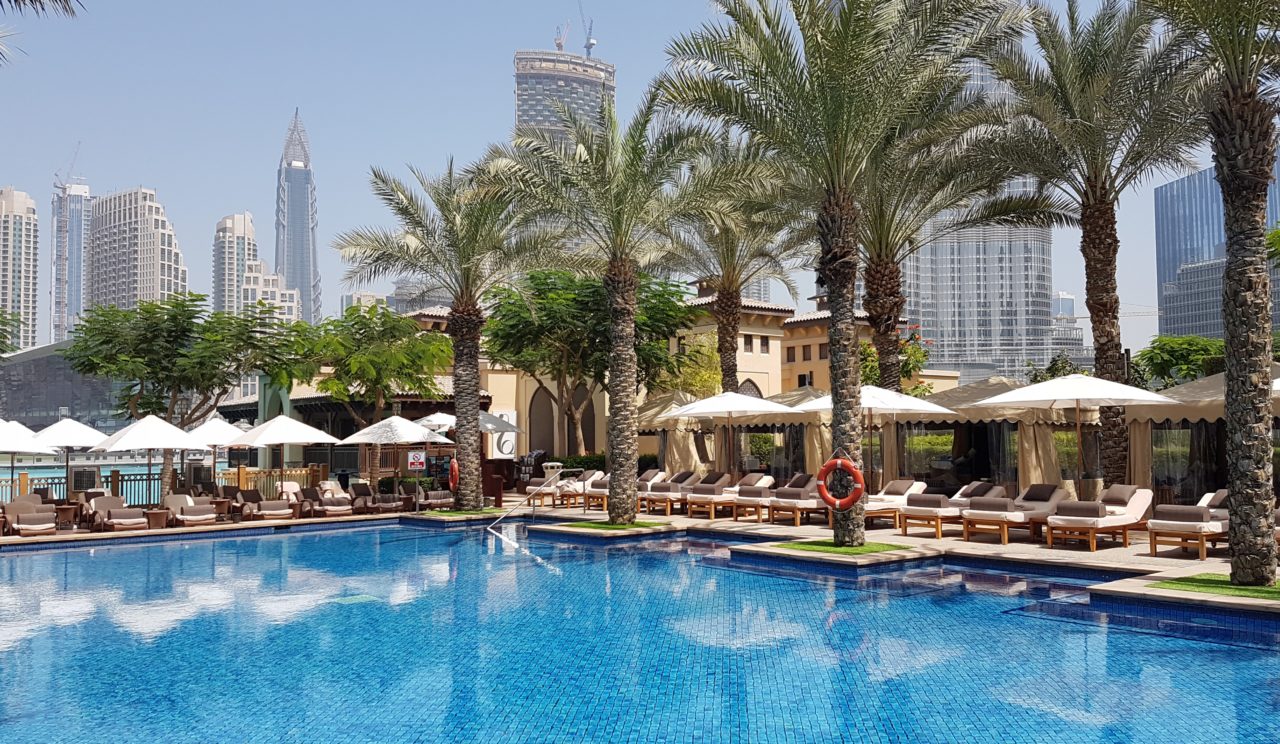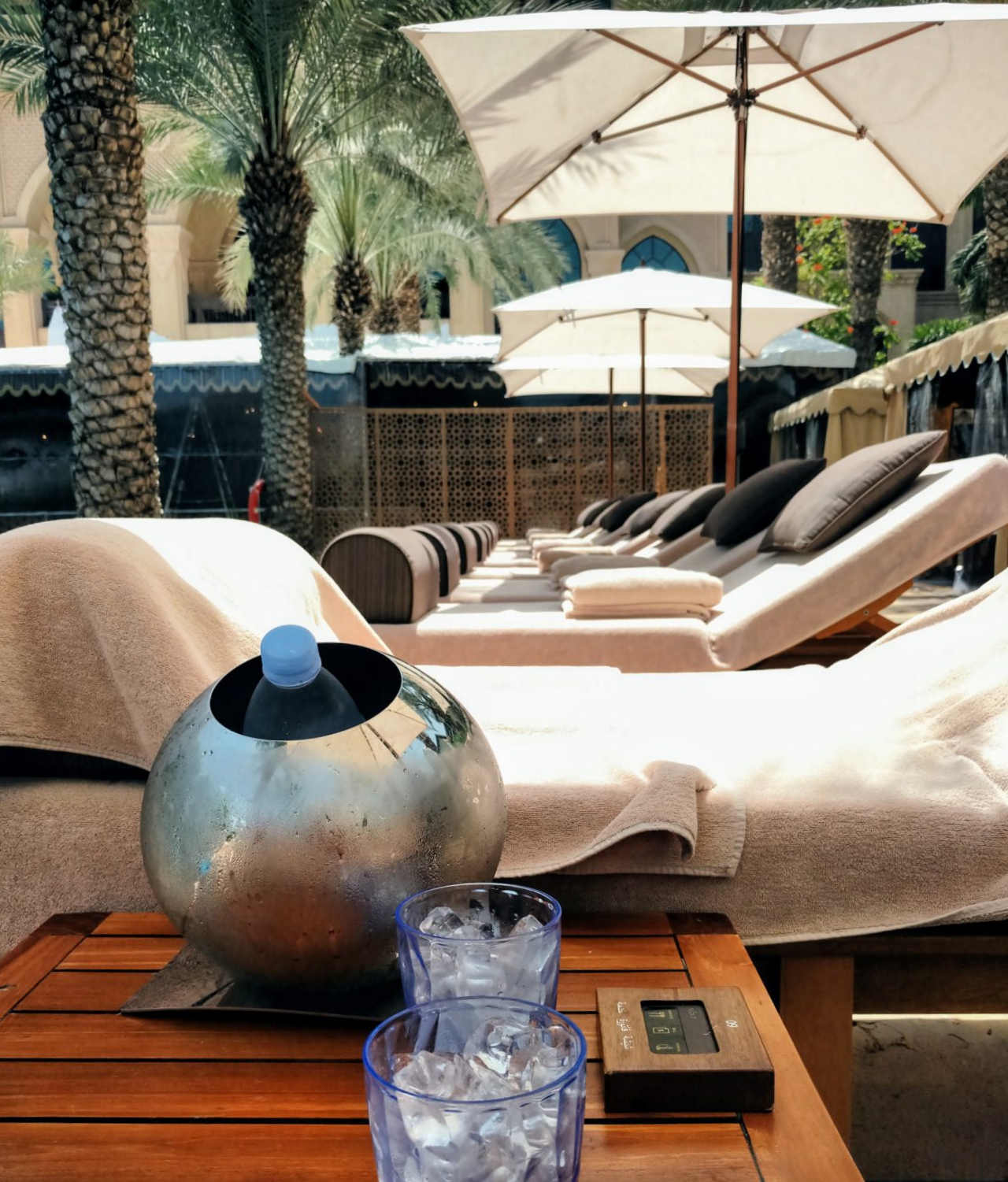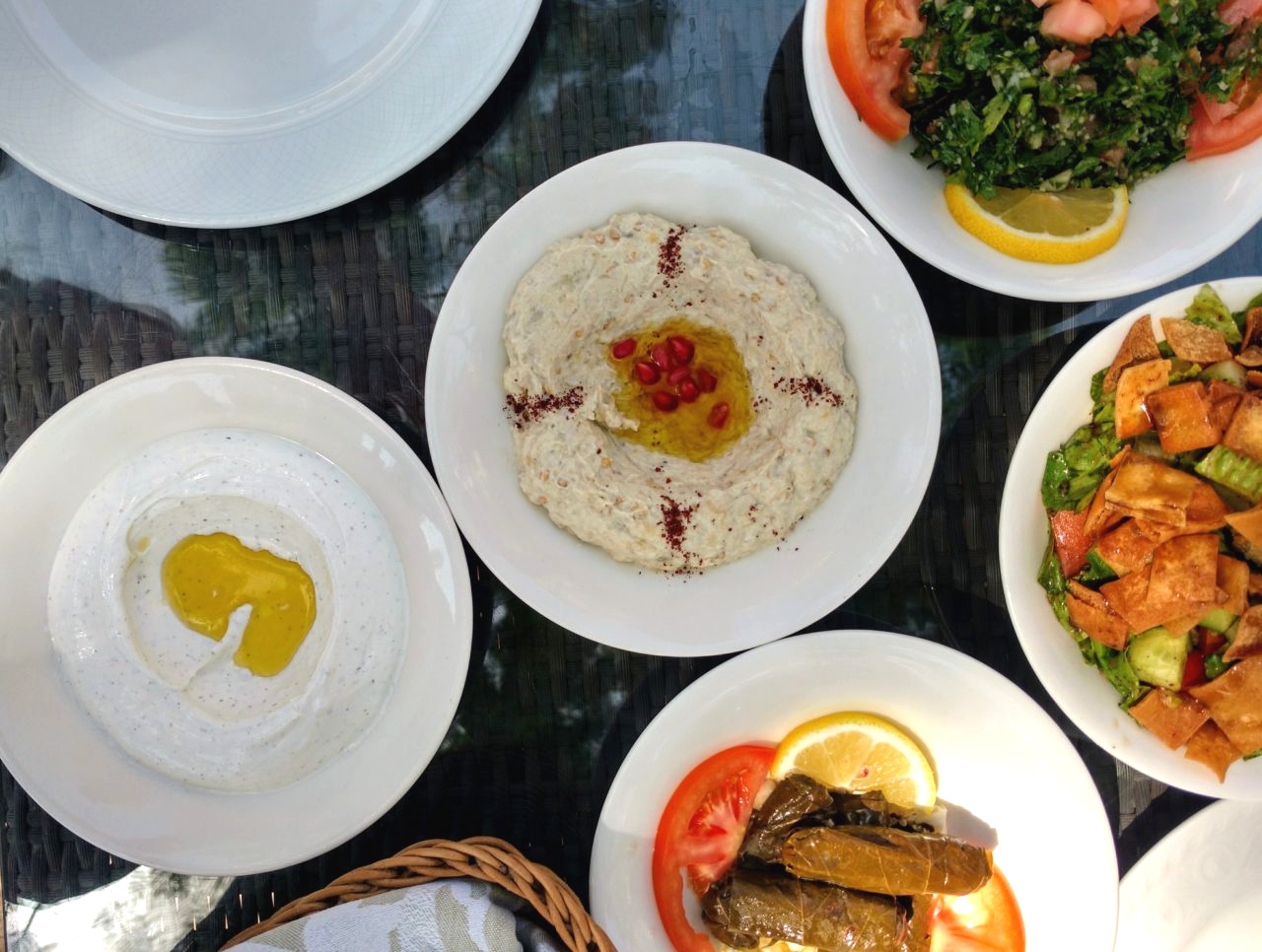 People at the heart
When it comes to service, the team at the Palace Downtown is doing a fantastic job. From breakfast waiters to valet service – everyone is beyond friendly and we immediately felt at home. Also, we have stayed at the hotel several times within the last few years and I've noticed that the team is quite consistent and even recognized us – which for me is always a good sign as in hospitality business this isn't the case everywhere.
A desert journey at the Palace Spa
I was kindly invited to try out the hotels award-winning Spa, of which I had heard great things before. The Spa is located on the second floor and also available for day guests. My (almost 2 hours) treatment was called One Desert Journey. It consists of a full body scrub with desert sand from Morocco and sea salt, followed by an amazing full body massage.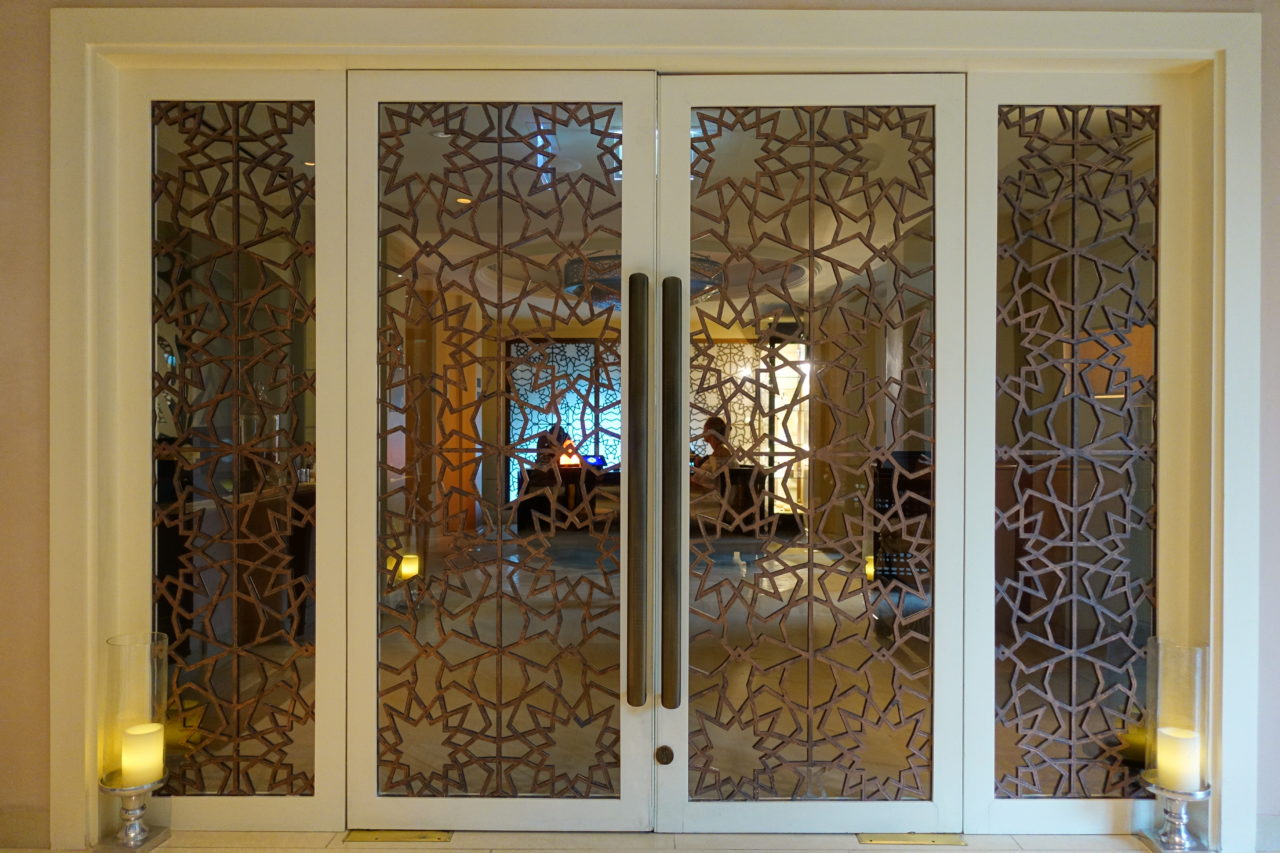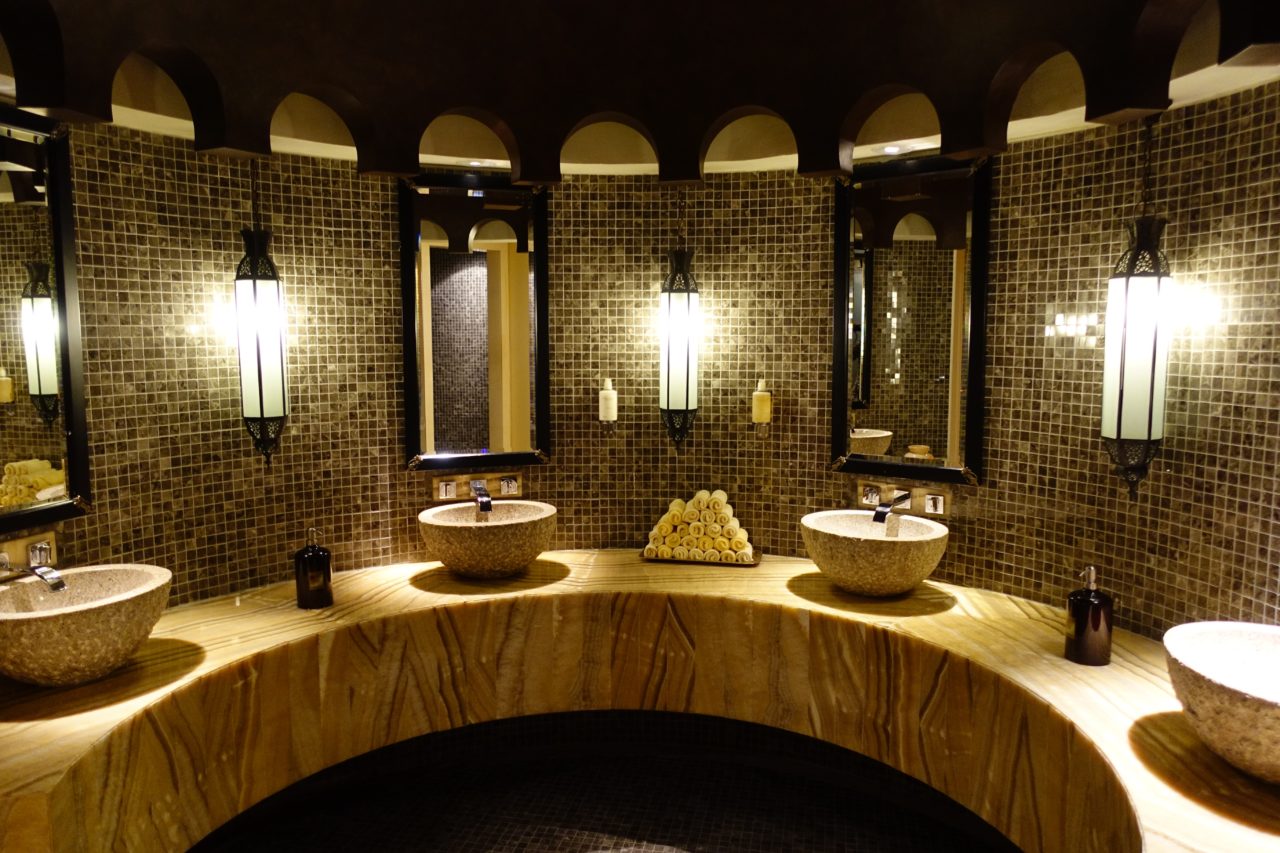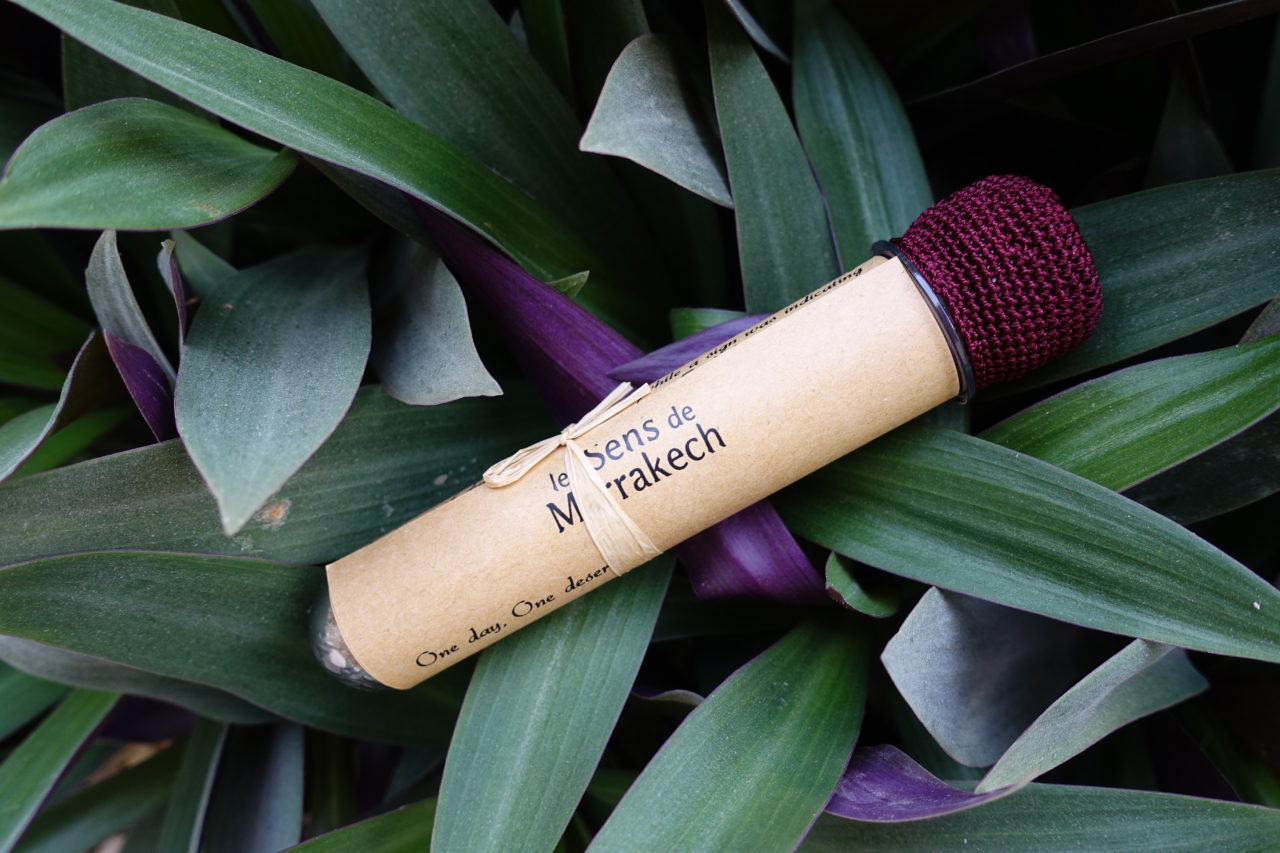 After arriving at the tranquil Spa I was welcomed by the friendly staff with a juice and a refreshing towel and then chose the scented oil for my treatment. I could also choose the music before laying down which was a particularly nice touch. The treatment itself was simply amazing. My skin felt soft and all the tension and stress were immediately gone. It was a truly relaxing and rejuvenating experience and one of my favourite Spa treatments outside of the Asian continent. I definitely understand why the Palace has won so many awards for their Spa. If you visit the hotel, I highly recommend to plan time for a treatment, as it is worth every penny.
Passport & Palmtree conclusion
The Palace Downtown feels like a hidden gem in the very heart of the ever evolving city centre of Dubai. The best food, shopping and sightseeing offers are just steps away while at the same time the pool area feels like a relaxed and serene oasis. If you are looking for an ideally located hotel in Downtown Dubai and want to experience true Arabian hospitality, this hotel is your ideal choice. It is also noteworthy that The Palace manages to keep their high standard since years already.
Have you been to Dubai before? I would love to hear your recommendations!
Looking for the perfect hotel for your next trip? Check out my latest hotel reviews here.