On a recent business stay in South Africa, I chose the Protea Hotel Fire&Ice Melrose Arch for three nights as it was conveniently located for my meetings. I was not aware of Protea before but found out they do belong to Marriott so I guessed it was a sure shot. Read on to find out what I liked and didn't and whether this is your option when travelling to Johannesburg.
Melrose Arch
My image of Johannesburg was slightly distorted because you hear a lot about robbery and crime – which I never encountered at all. However, still my choice was Melrose Arch because it is a district that is considered to be super safe. You can walk around anytime of the day and it features a nice setup of restaurants, shops, hotels and a small mall. It's clean and rather new – as is the four **** Protea Hotel Fire&Ice which is located on the northern top of the district. I arrived pretty early and my room would not be ready until 2pm, which is an understandable part of the deal.
When I finally could check-in, the staff was friendly and welcoming, though it took some time to get the formalities done. My Marriott Platinum Elite status was recognized and I could even choose a welcome gift – cheese and a glass of white wine it was for me. I did not receive any room upgrade as the hotel seemed to be pretty booked.
Protea Fire&Ice hotel room
My room was located on the fourth floor (out of 5) and is one of two categories offered: Standard and Superior. It has a decent size and features a large and comfortable king-size bed, a window which you can open partly, desk and chairs and the bathroom. The latter is located inside the room which seems to be a modern thing nowadays. Although you can enjoy daylight in your bathroom this way, you would have to use a curtain to seperate the bathroom from the bedroom if needed – slightly awkward when not travelling solo. The toilet is located in a separate partition luckily.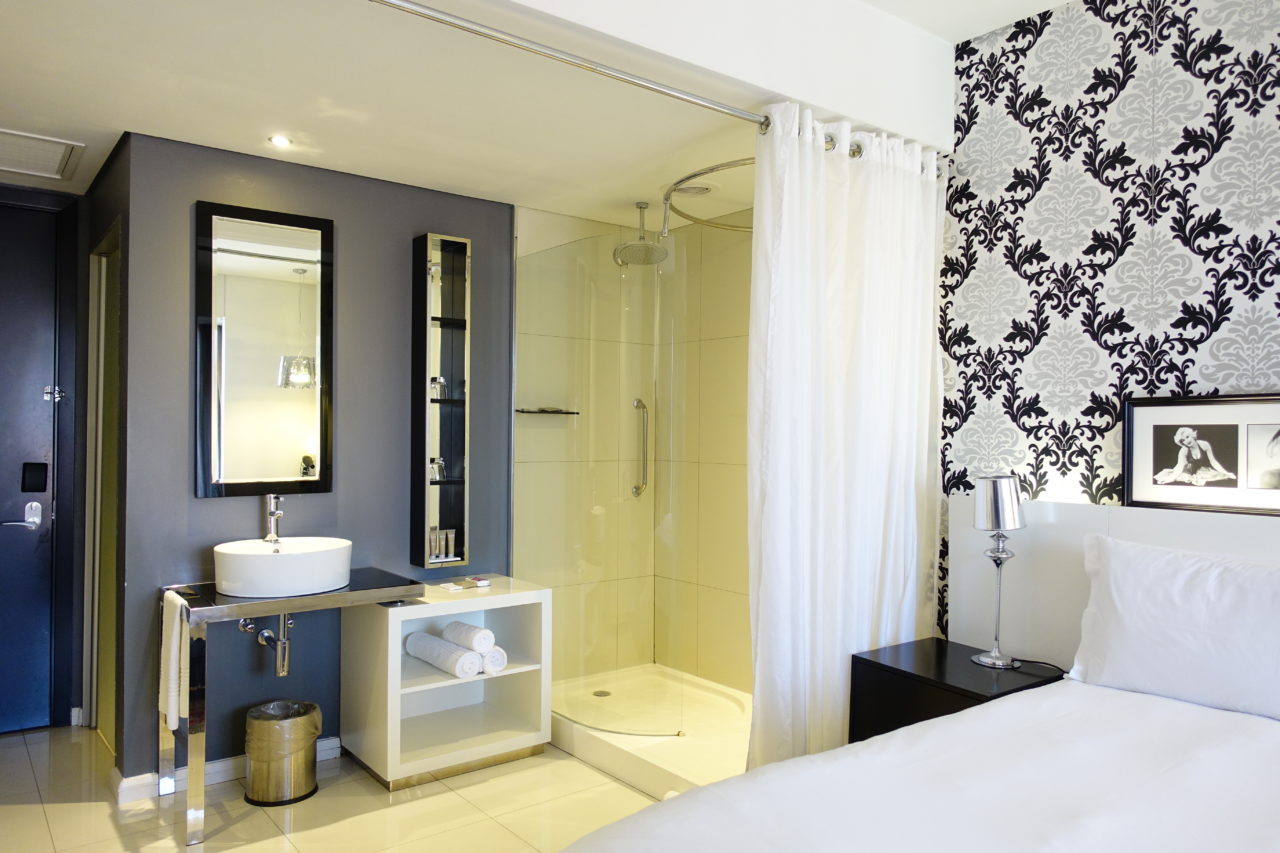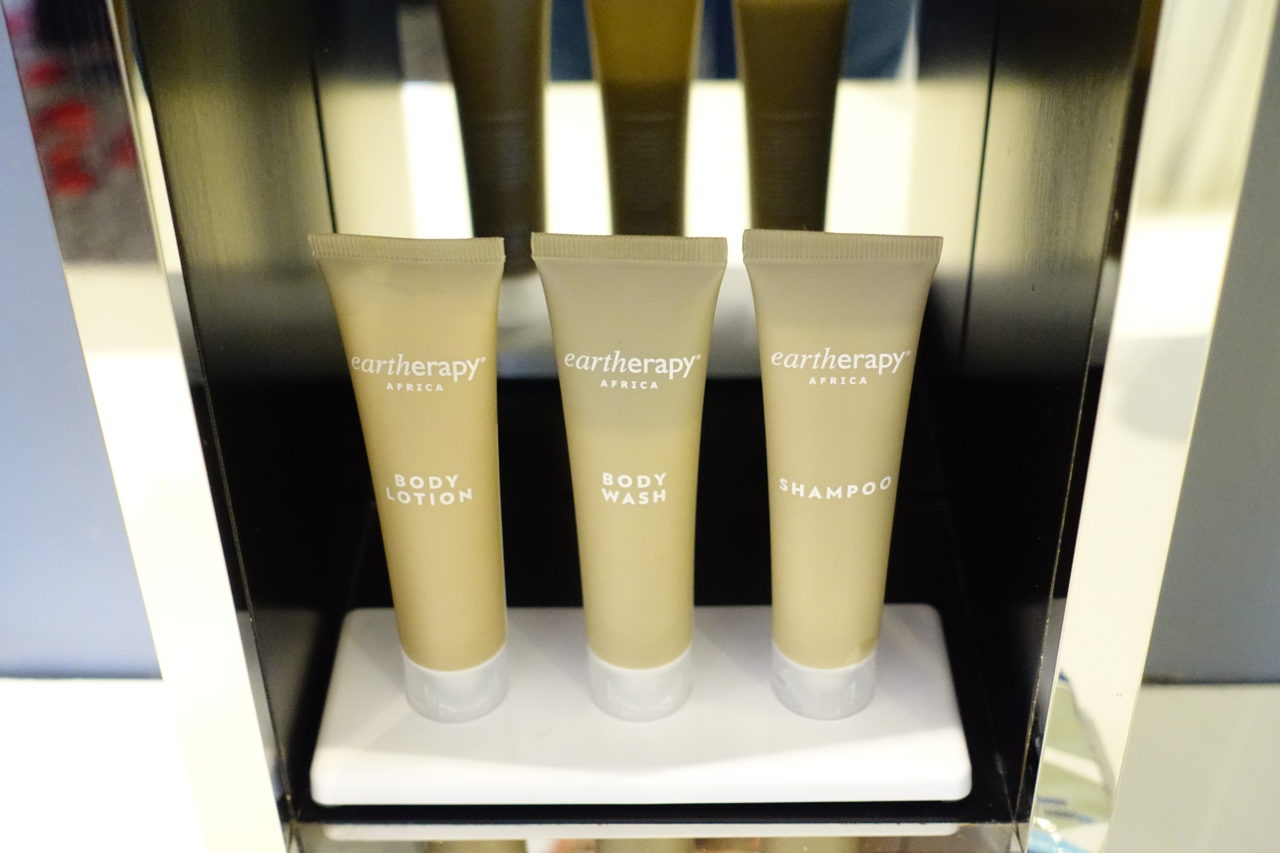 My room was bright, in good condition, clean and stocked with nice perks such as eartherapy amenities, a bowl of nuts and dried beef and two (daily) bottles of complimentary water. You have plenty of drawers and an open space to hang your clothes. Air condition, a fridge and safety deposit box near the window round up the equipment. The housekeeping I have to admit was not up to standard though. Smaller flaws which should not happen anywhere such as towels only being replaced partly with dirty towels being put up on the racks again. The tray with remainders from my cheese board & wine was not removed when the room was being made. Tissues did not get replaced properly and so on.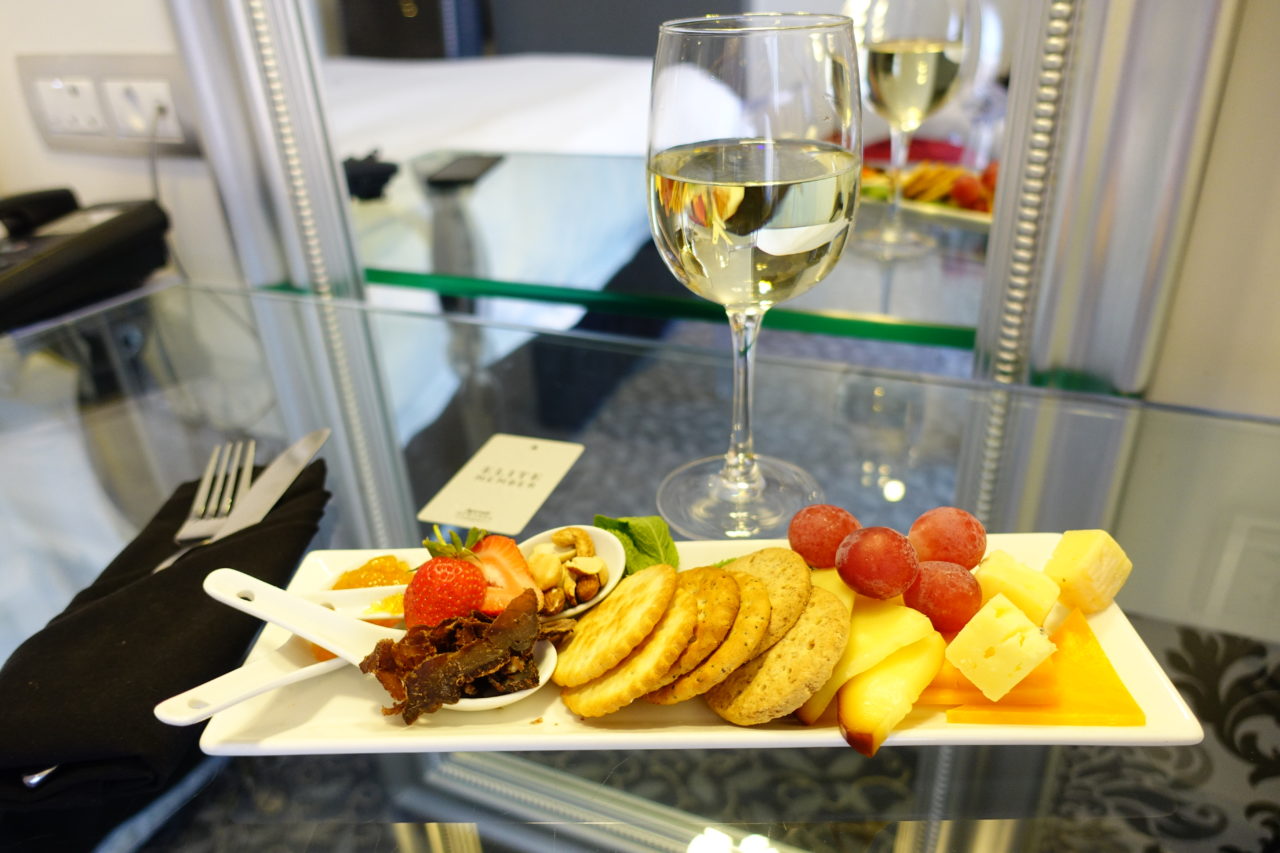 The room resembles the signature black&white design of the Fire&Ice hotels, which you either love or hate. It's "designy" and modern but for me always remains on the cheaper end somehow. Loads of plastics and thin wood, it all fits together, but the furniture seems rather cheap and the noise isolation is not the best. You might compare the standard to aloft, Motel One and the like. However, I enjoyed it none the less as the rate was perfectly reasonable for what you get and I have zero experiences in South Africa to compare it to.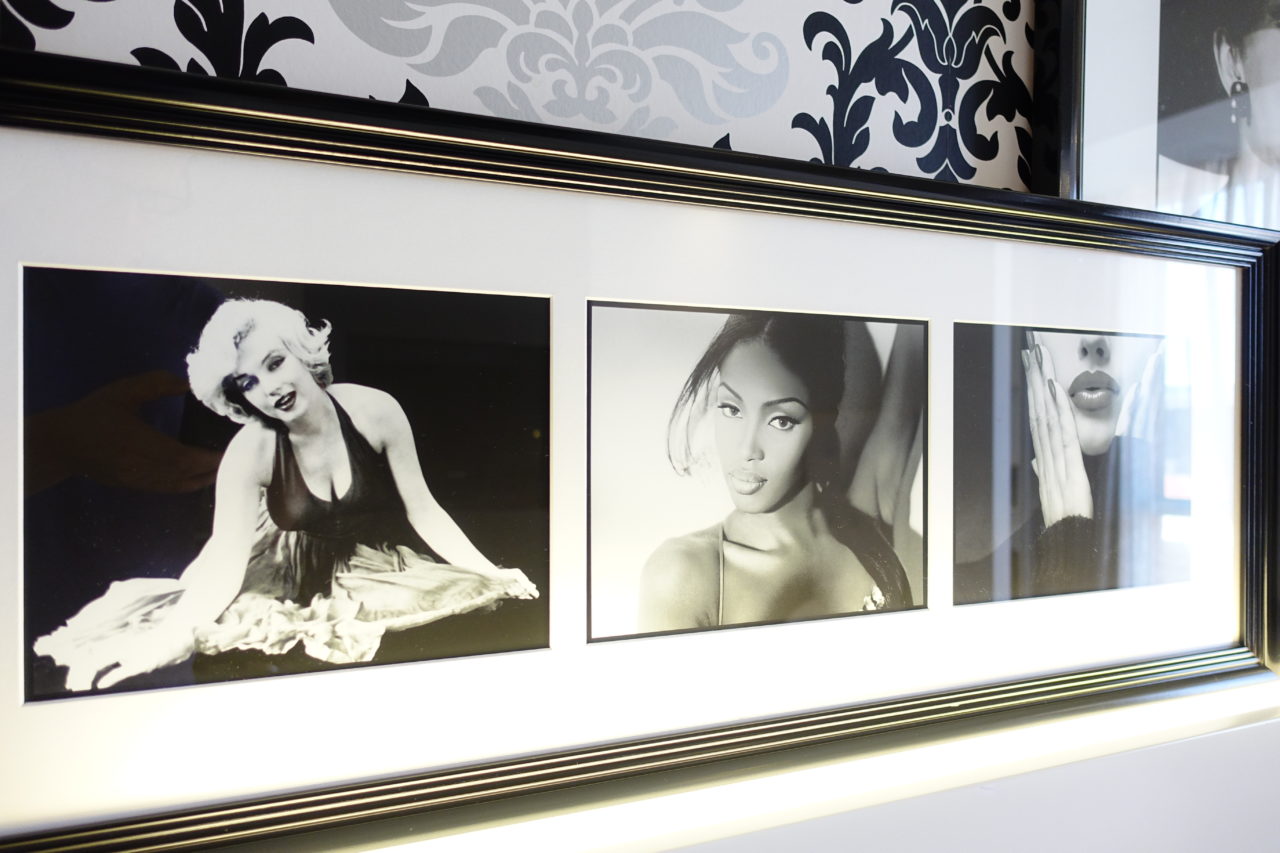 Johannesburg hotel facilities
Of public areas, the Protea offers a nice bar area "Milkshake Bar" on the first floor which you receive a complimentary voucher for. The restaurant area is also located there and offers a decent breakfast which I had once as it was not included in my rate. The breakfast is of good quality and the made-to-order egg station was a nice touch. The lunch at the same place was nothing to call home about however, so quality varies a bit. The restaurant and bar team though was outstanding: Super welcoming, friendly, laughing and always up for a chat. Attentive and honest service which I really appreciated. One day they offered complimentary coffee for all guests in the lobby as a "customer appreciaton". For the remainder of the days I had breakfast at Starbucks which is around the corner. Pro-Tipp: Starbucks is a lot cheaper in South Africa than elsewhere.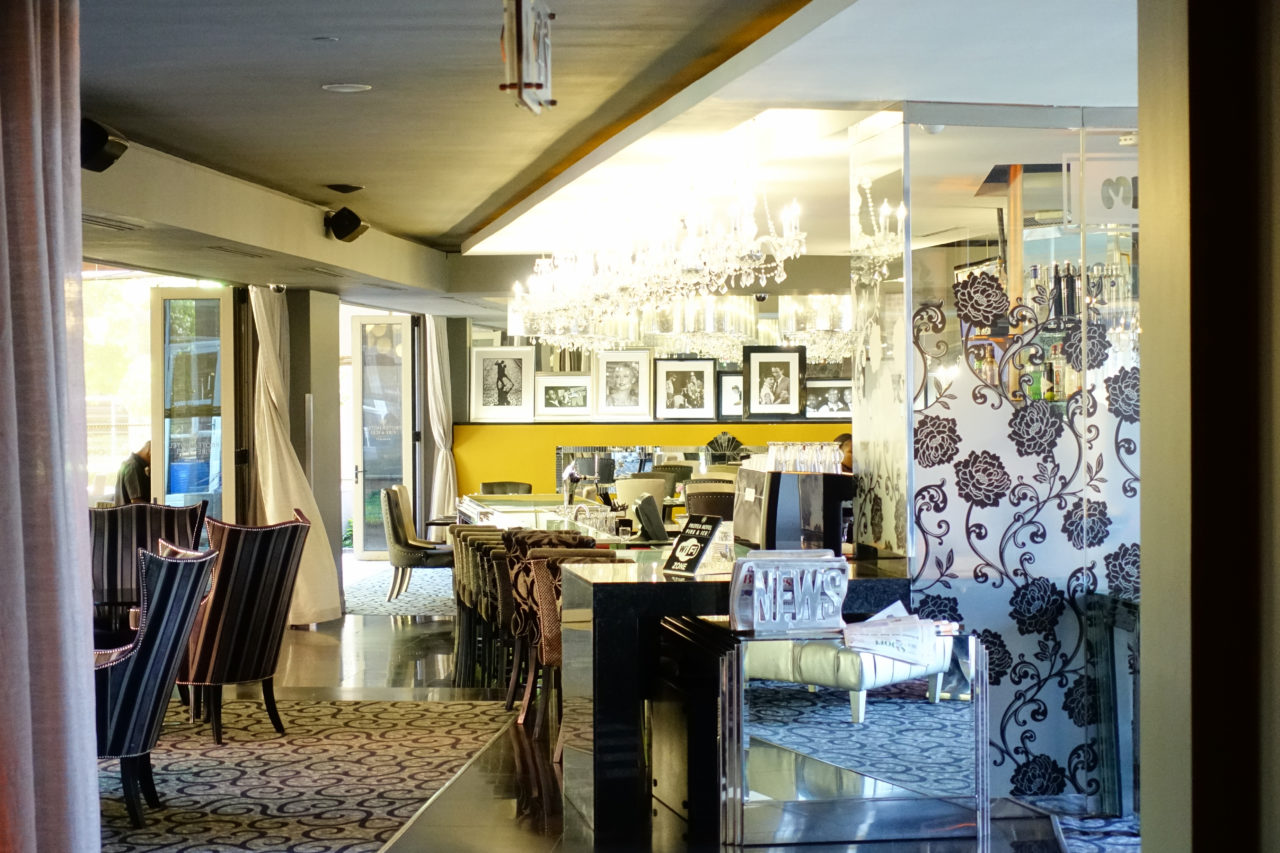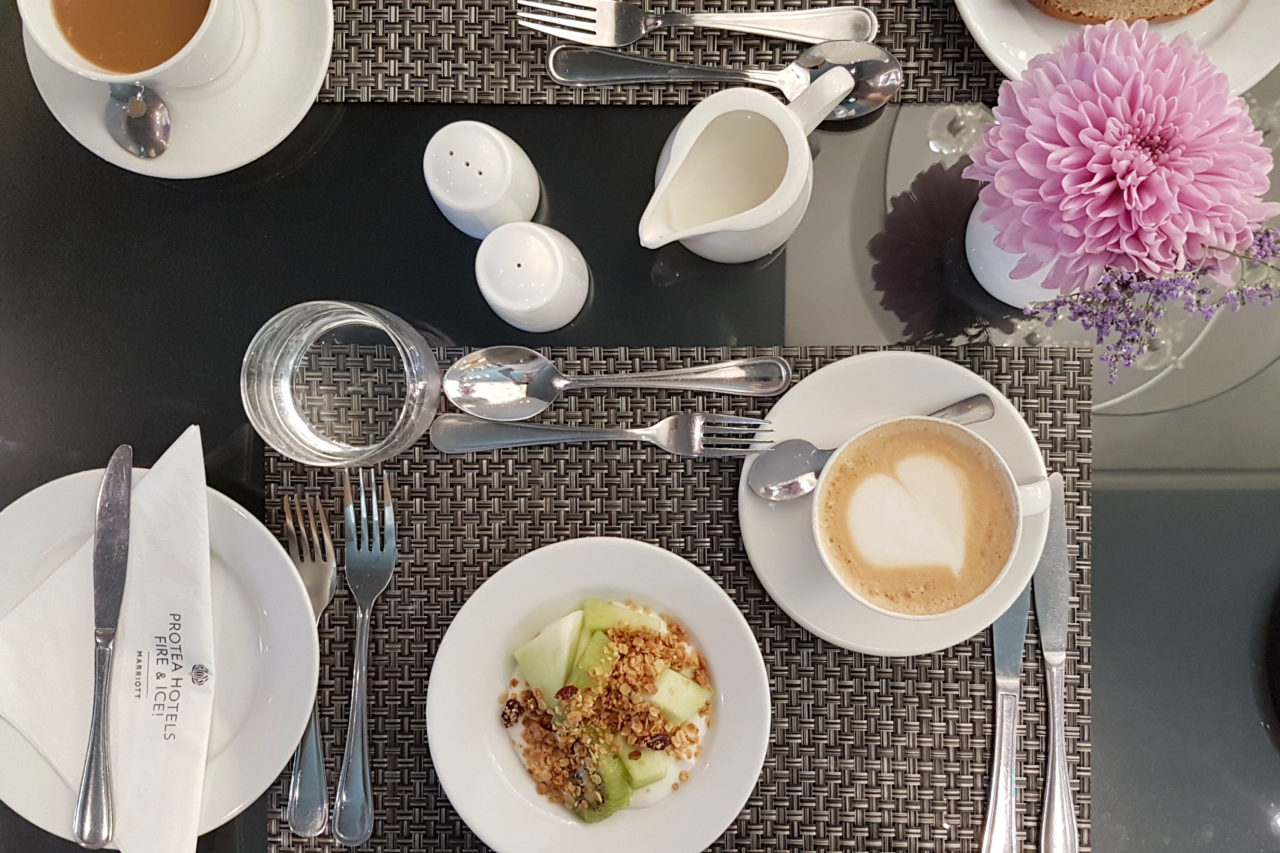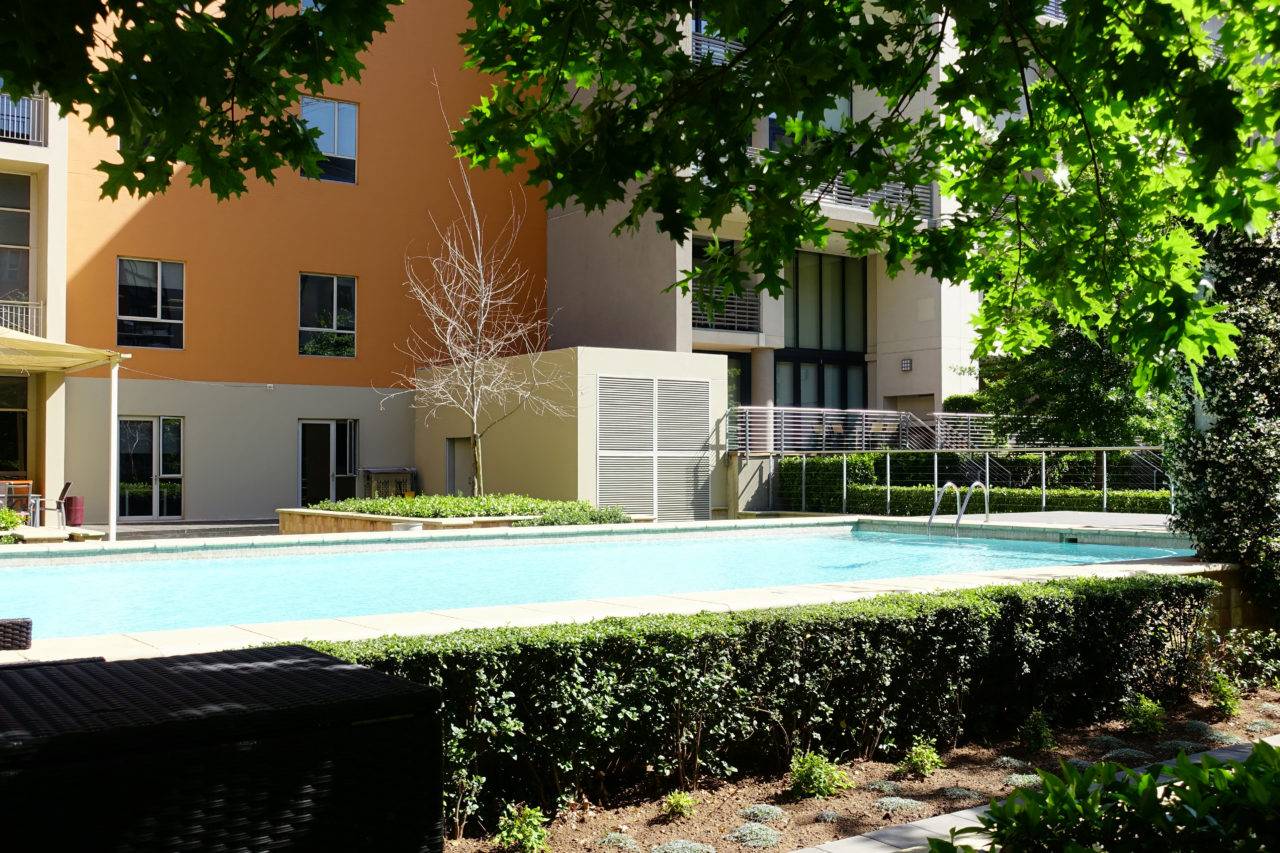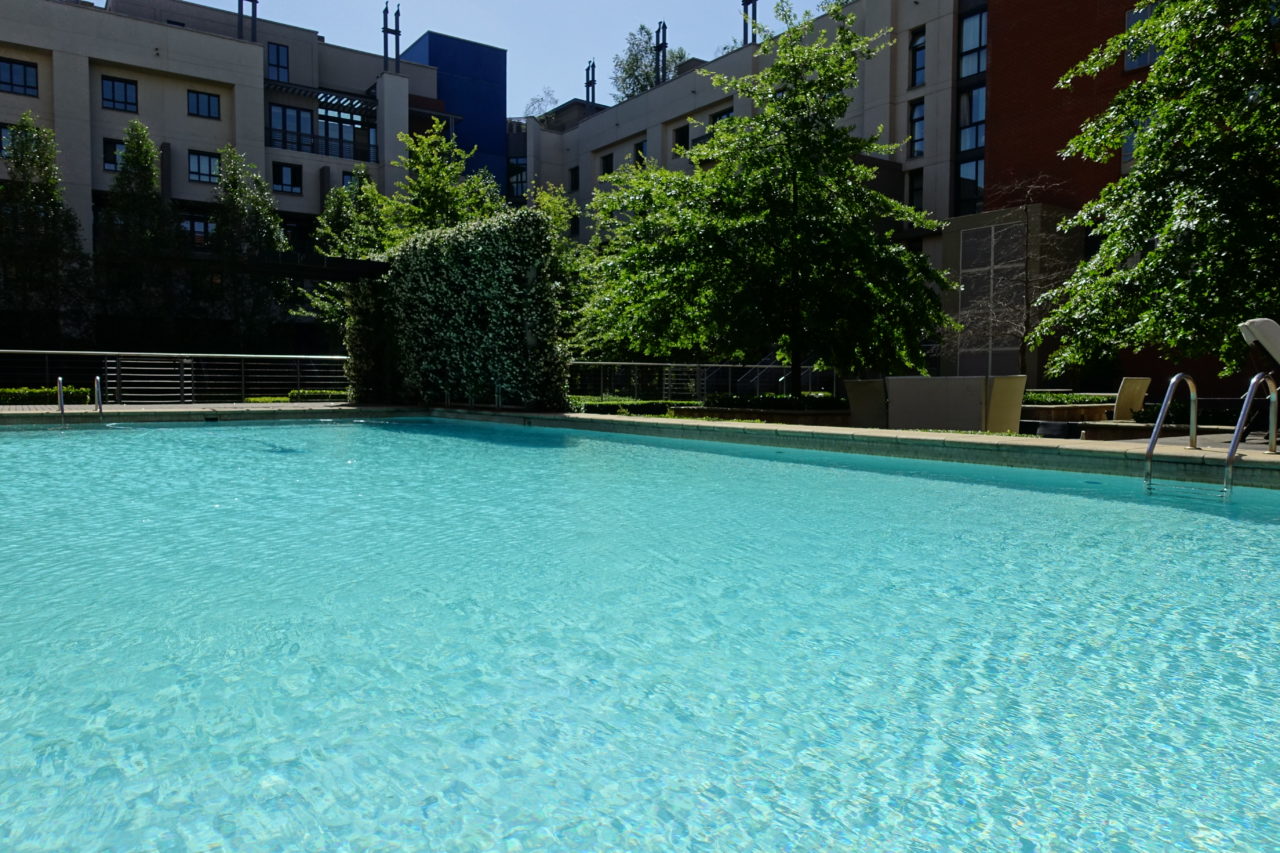 The outdoor seating which is located in an inner courtyard is pleasant and comfortable. You can enjoy the sun aside some trees and greens. The hotel's pretty pool is also located there and features some loungers, couches and complimentary towels. I had a short swim after my long haul flight with South African Airways and felt refreshed and ready to work immediately.
Passport & Palmtree conclusion
The Protea Hotel Fire & Ice in Johannesburg is a good choice anytime. You can't go wrong with the reasonable rate and the hotel is more on the upper end of business hotels I've stayed in so far. The Melrose Arch location is fantastic and the staff really made up for many of the smaller glitches in the end. I felt comfortable and would go again if required, you really get what you pay for.