The W brand has always been very dizzying to me. While it's hip and stylish, my previous touchpoints with it have been on the lower end. So I was very curious when we booked the W Fort Lauderdale for a five night stay at Fort Lauderdale in spring this year.
Officially, the W Fort Lauderdale is dubbed a 4* beachfront-resort and we booked through SPG. The hotel is located directly at the Fort Lauderdale beach, adjacent to many international hotel brands such as Westin, Ritz Carlton and Hilton. It's large with some hundreds of rooms spread through two towers as well as residential condos.
Upon arrival the friendly valet took care of our car and we headed to the fourth floor, where the front desk as well as the W living room (which is a bar/lounge mixture). Despite being fully booked due to the Tortuga festival happening at the same time (which we did not know at the time of booking), the check-in was super smooth. We were upgraded to a "Fantastic Oceanfront Suite" in W lingo and also given a breakfast amenity thanks to SPG Platinum. The knowledgeable front desk team at check in also explained the resort fee to us which gave access to beach loungers, water, free WiFi (which was free anyways), Yoga classes and bike rental.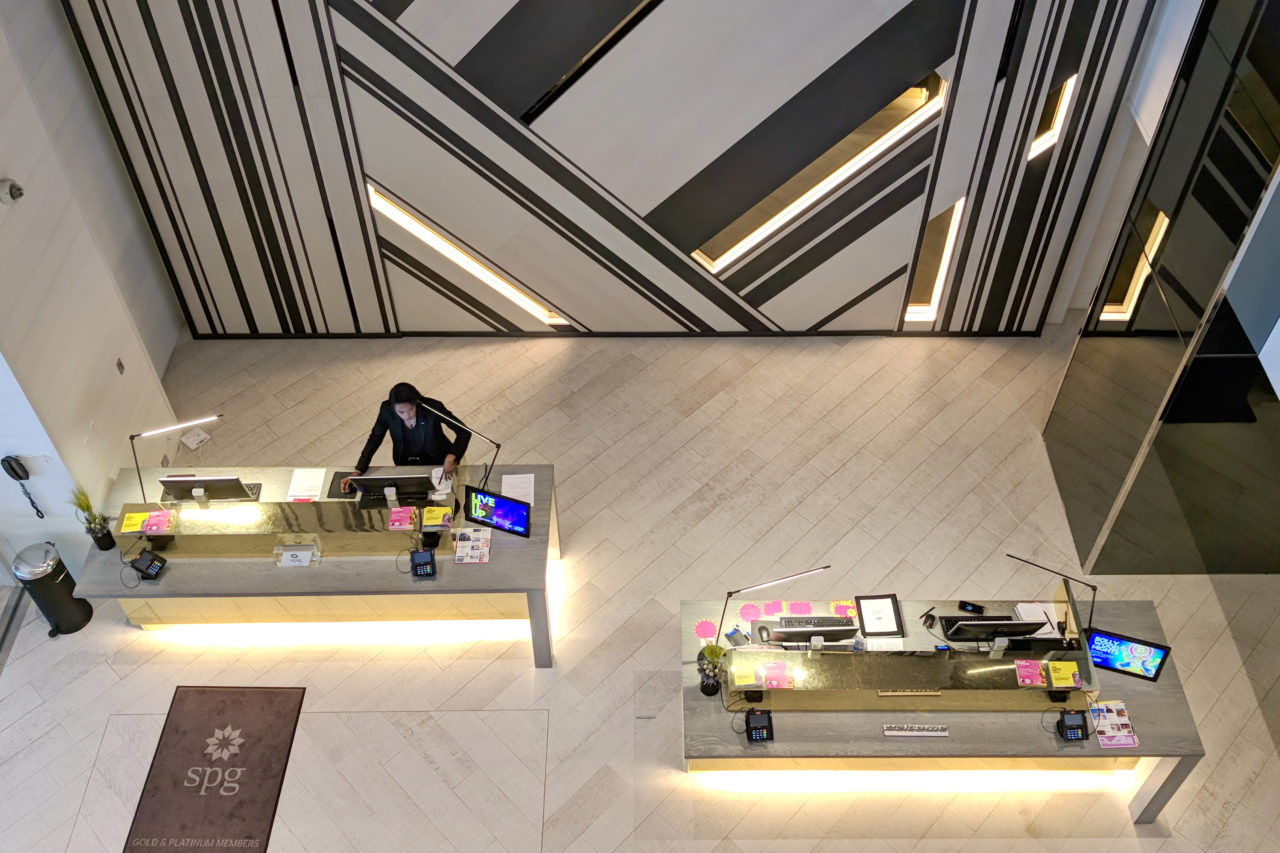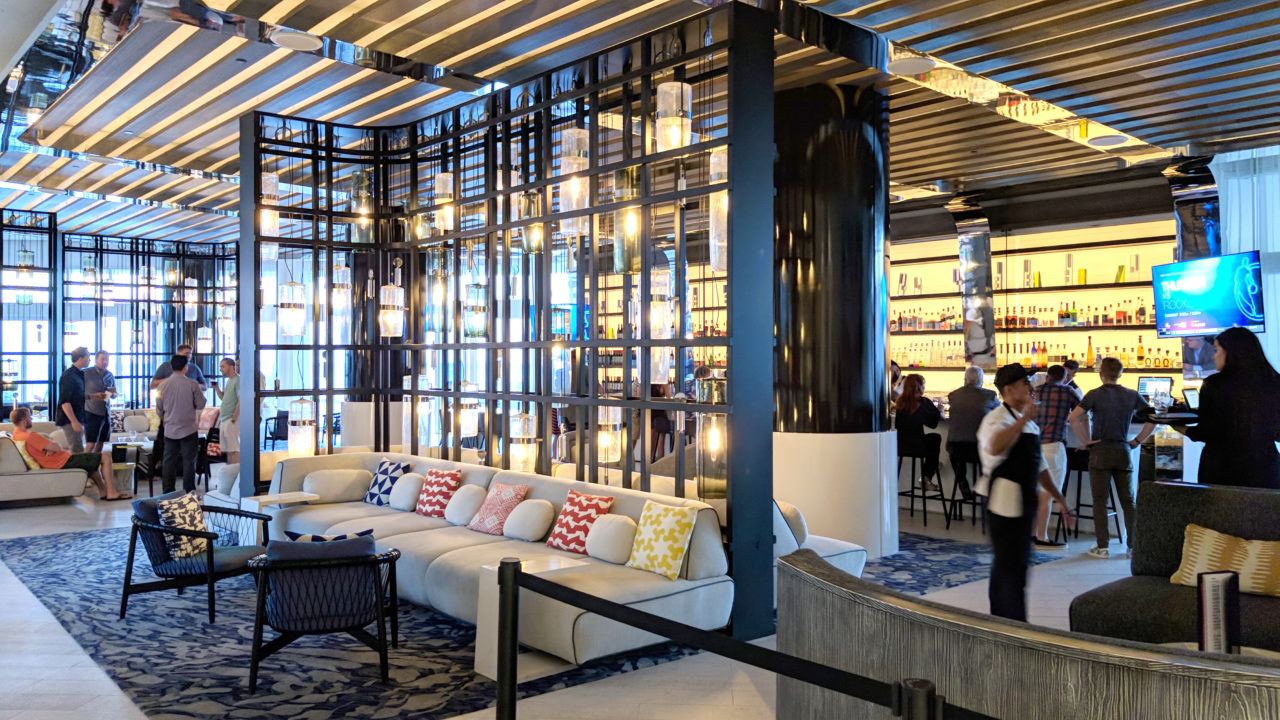 A suite getaway
Our suite was located on the 11th floor which is on the lower end of the tower but situated at the very front which definately made for the best views you can have. The corner view layout was plain huge, with two balconies (front and sideward facing), a large living room, a bathroom with walk-in shower plus a bedroom with an adjacent walk-in closet. W Fort Lauderdale mentions its "55 million USD revamp" on many occasions which took place in 2017 so most of the hardware was in very good condition and supposedly stylish.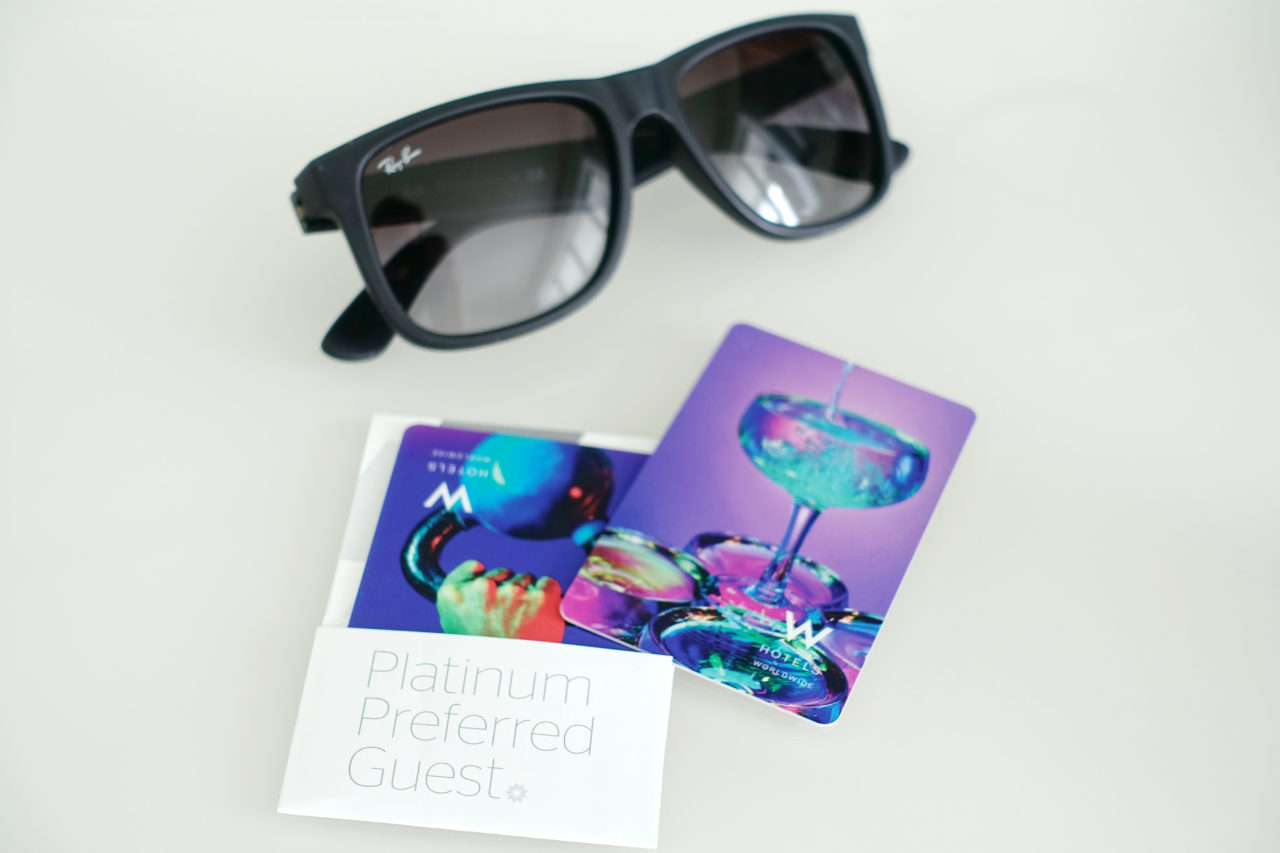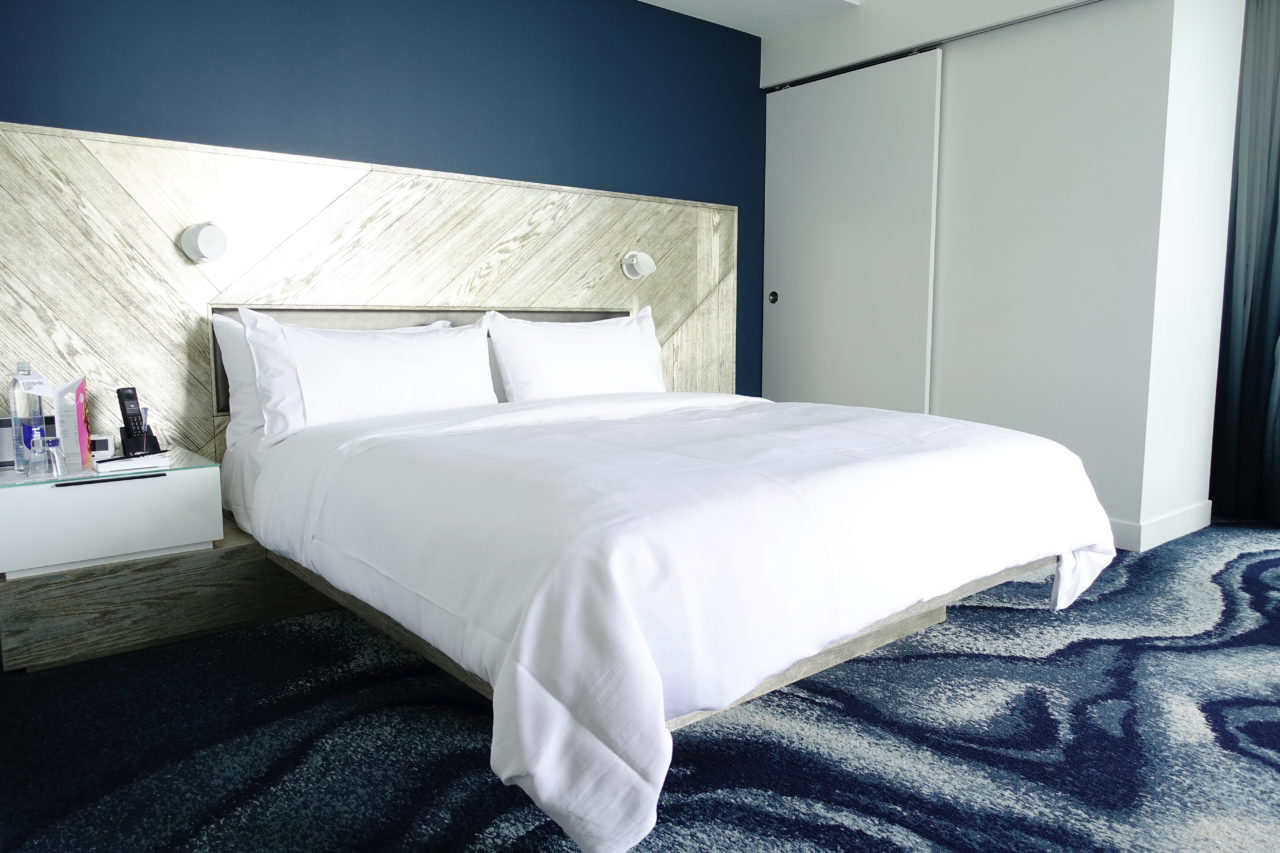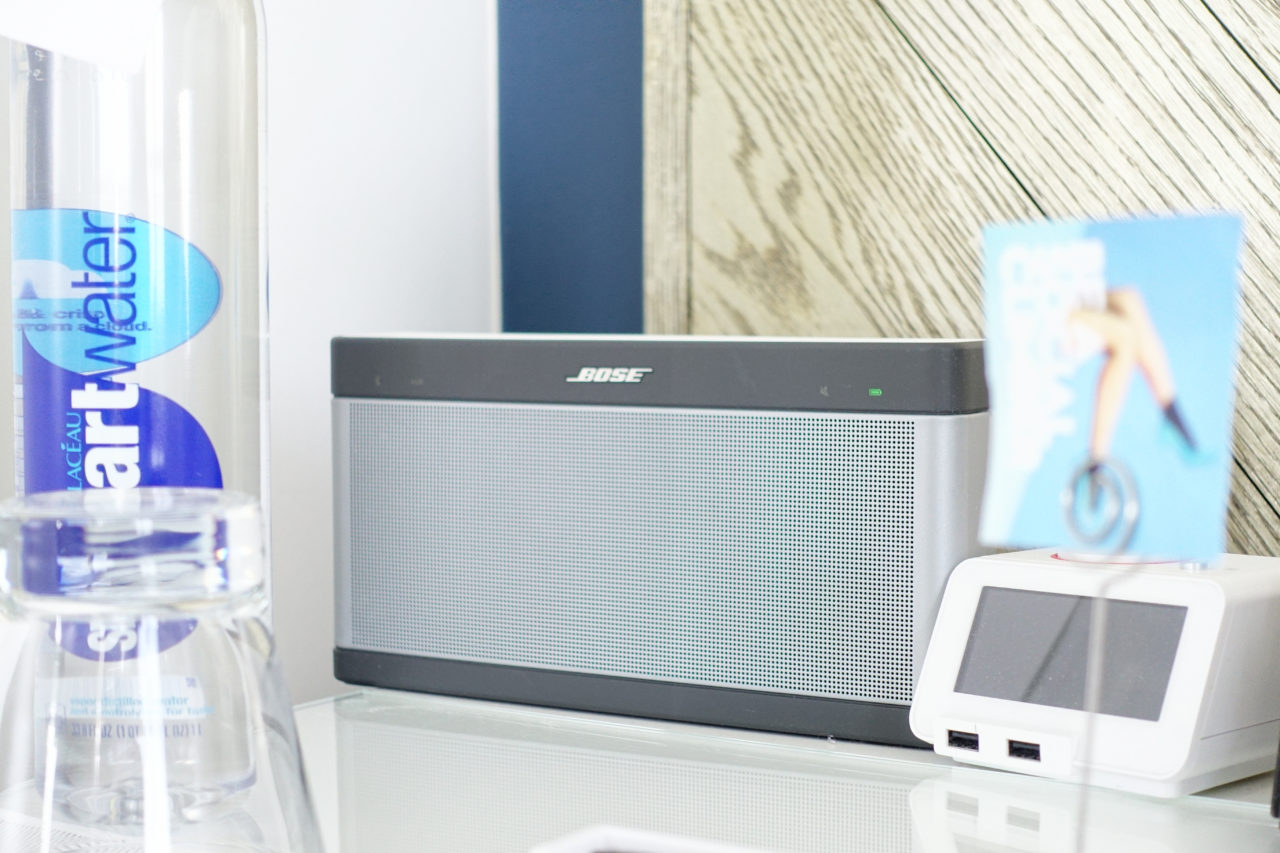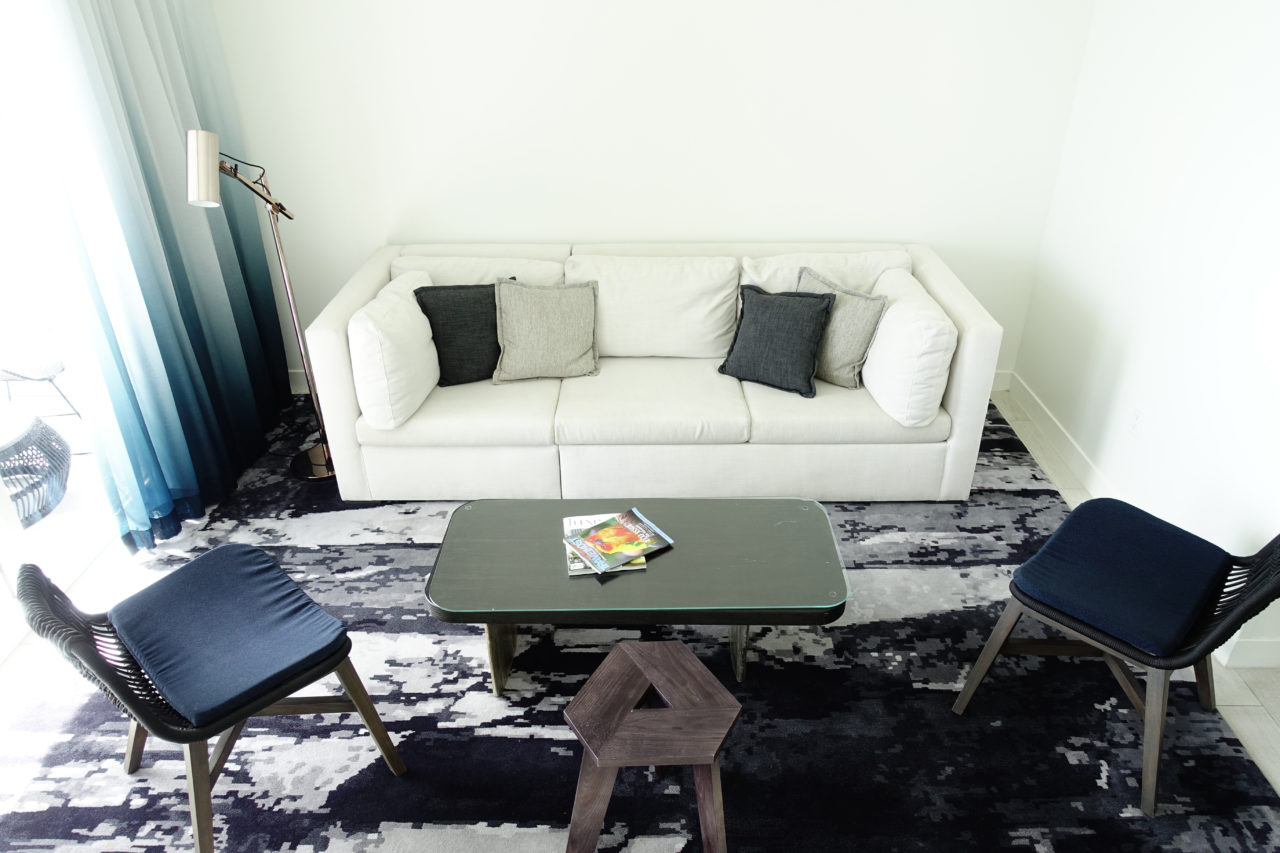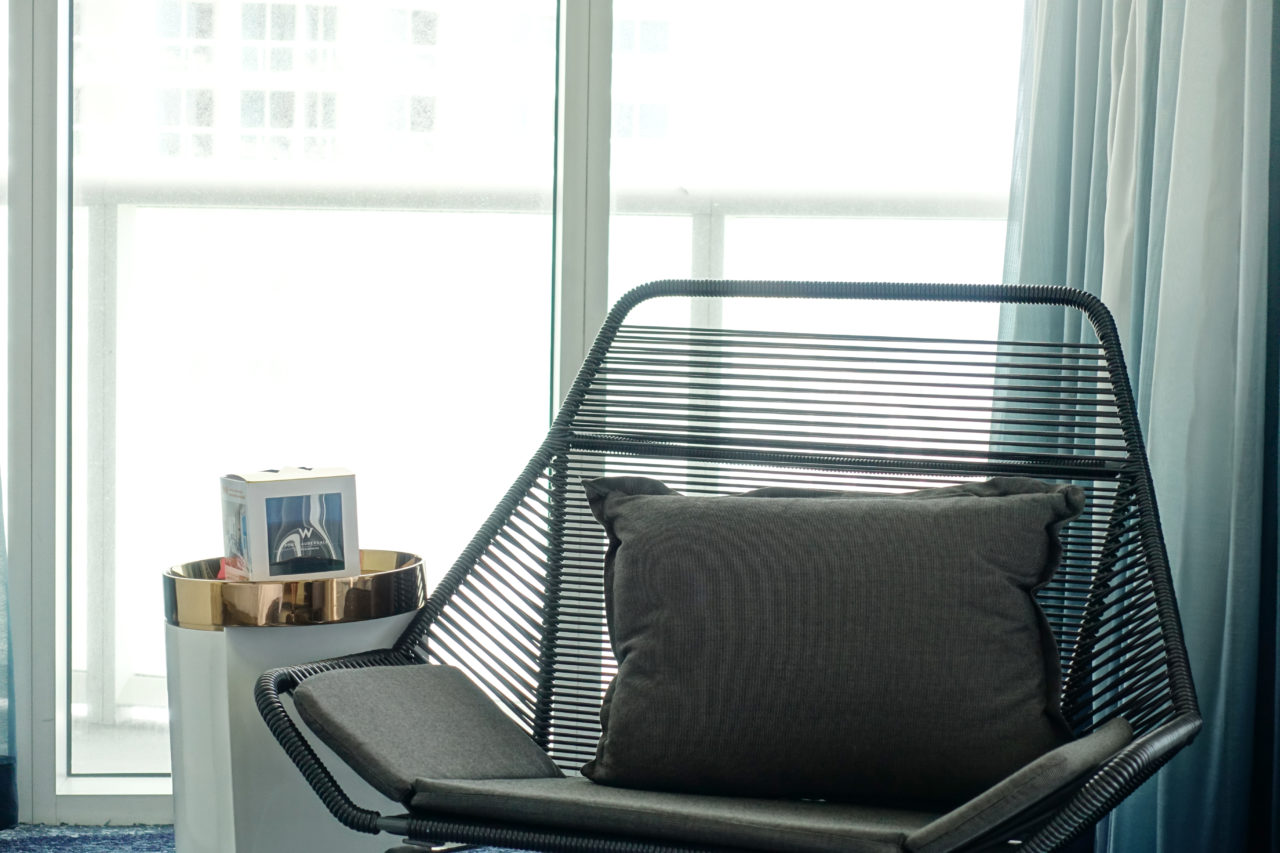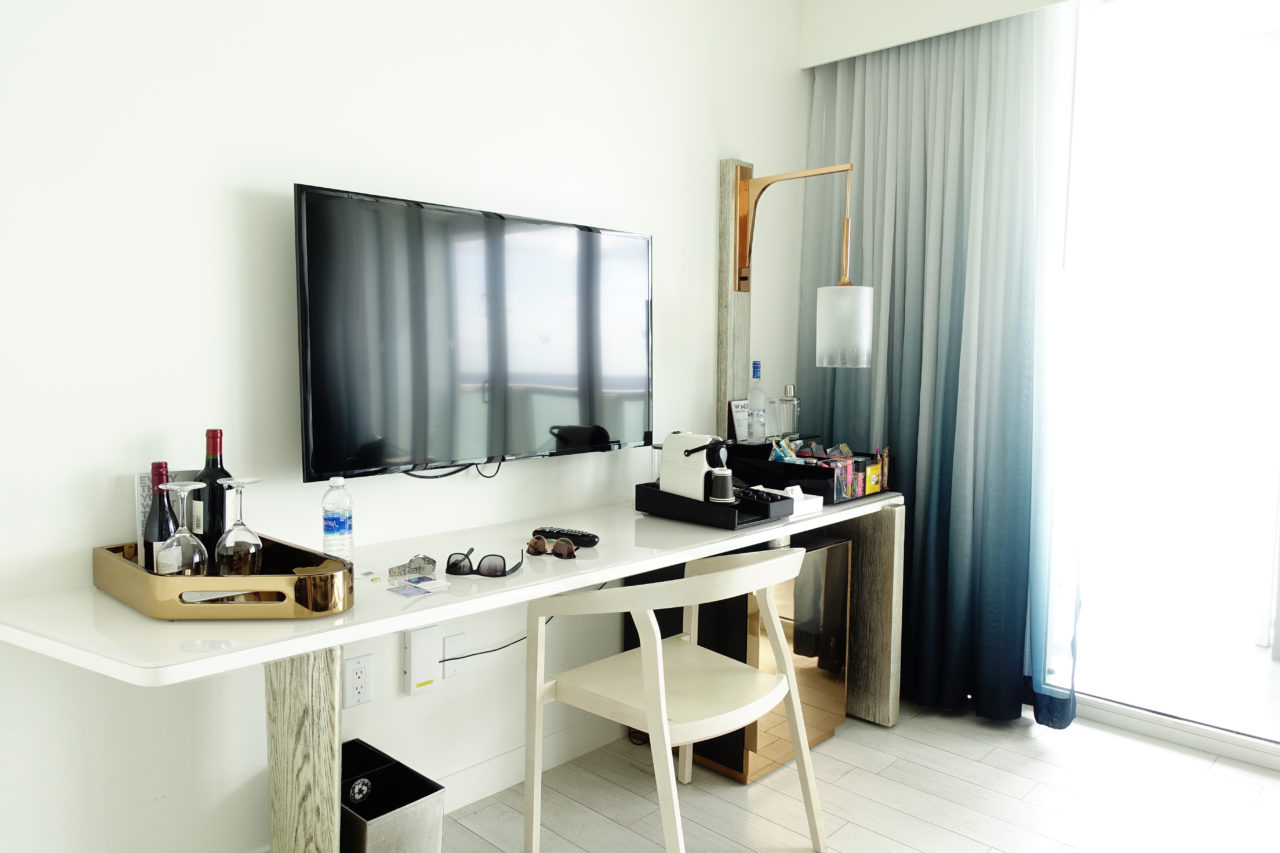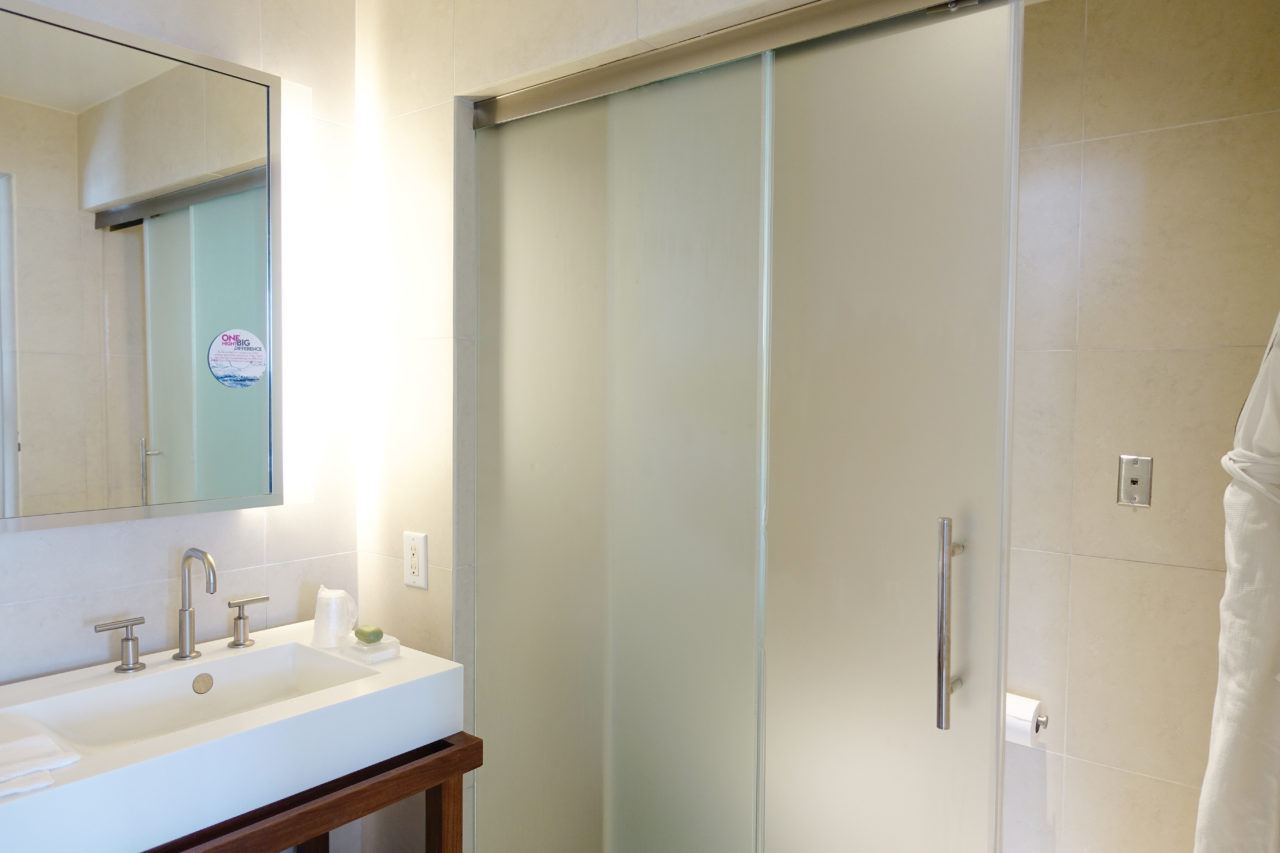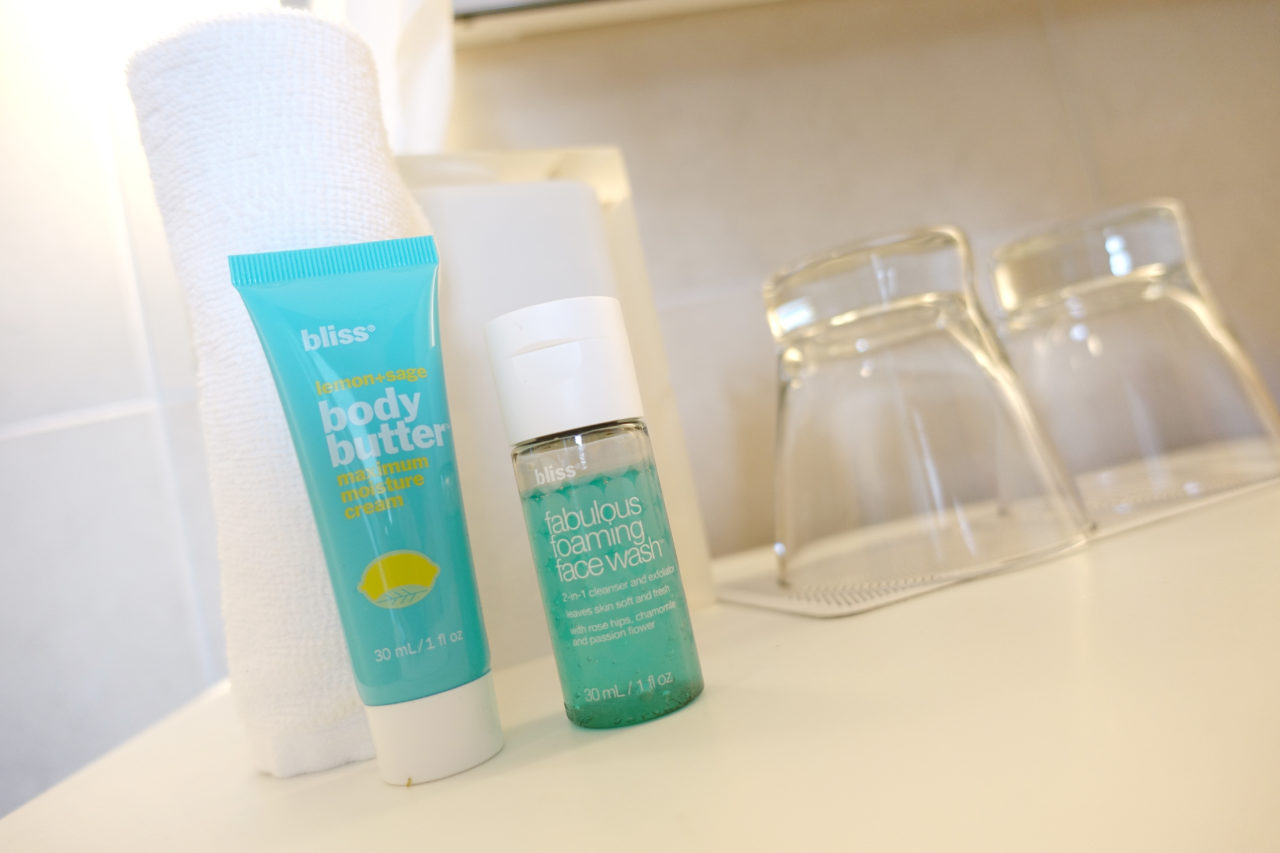 As with a lot of design frills, function does not always follow form. Most notably the bathroom, while being nice, lacked space to put or even hang our stuff. A single sink was the main location for that, apart from a shelf which was located inside the walk-in shower. Staying in the bathroom, the lighting was also on the lower end which made getting ready a challenge, while the suite as such was pleasantly bright. What was not to be found anywhere in the room too – surprisingly for W – was a full body mirror. As was the bathroom, the walk-in closet was not practical at all with dim lighting and drawers located beneath the hangers – I could go on.
The view from both of the balconies with chairs, couches and table though was amazing. You could see the pool ("Wet" in W lingo) and to both sides of the beach boulevard as well as the beach. The living room which we rarely used was also very spacious and featured enough space to maintain a non-cluttered atmosphere throughout our stay. It featured a 55″ flat screen TV just like the bedroom did. The queen size bed was comfortable, not too soft and we enjoyed being waken up by the sunshine in the mornings. If there is something I could change, W should consider an upgrade to their linen though. WiFi was fast when it worked which was not the case on two days – a bummer considering you technically pay $35 resort fee for your WiFi.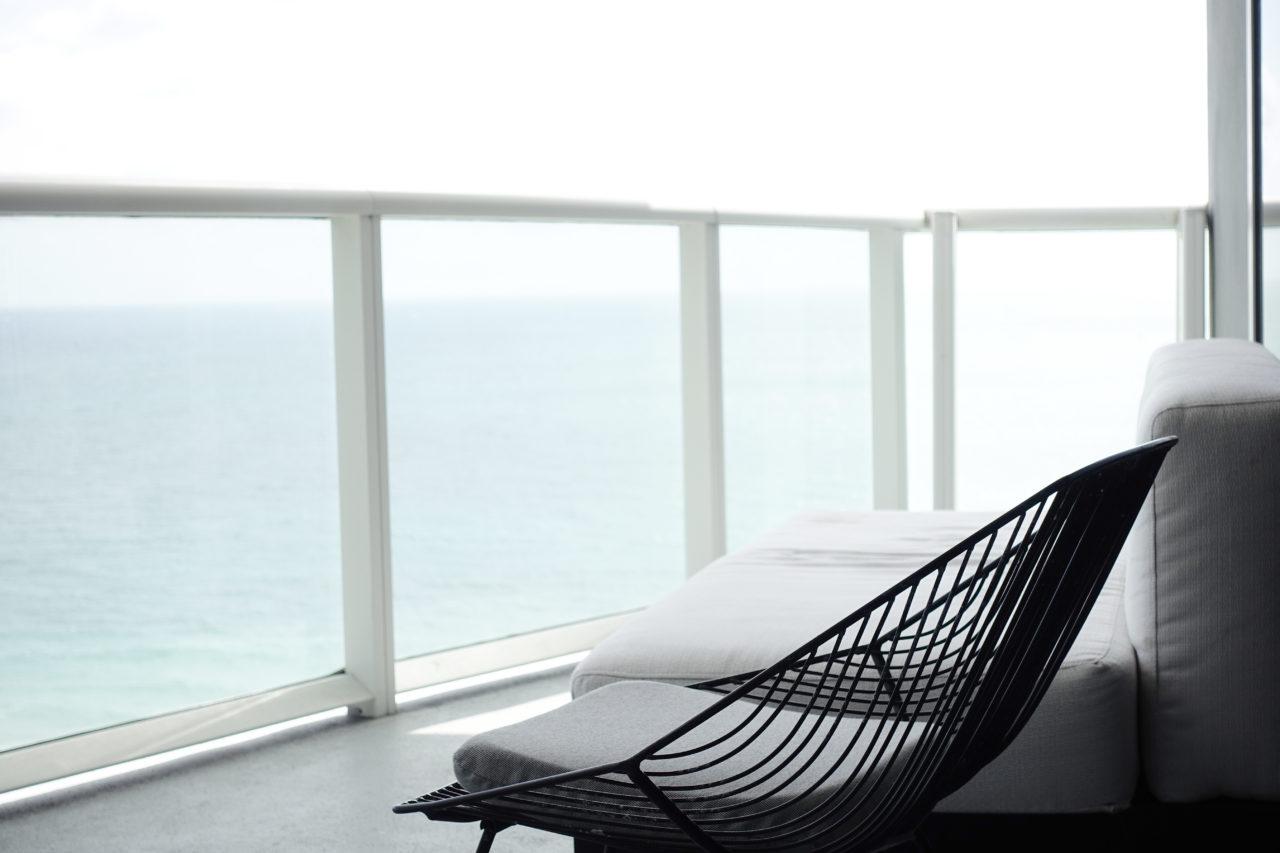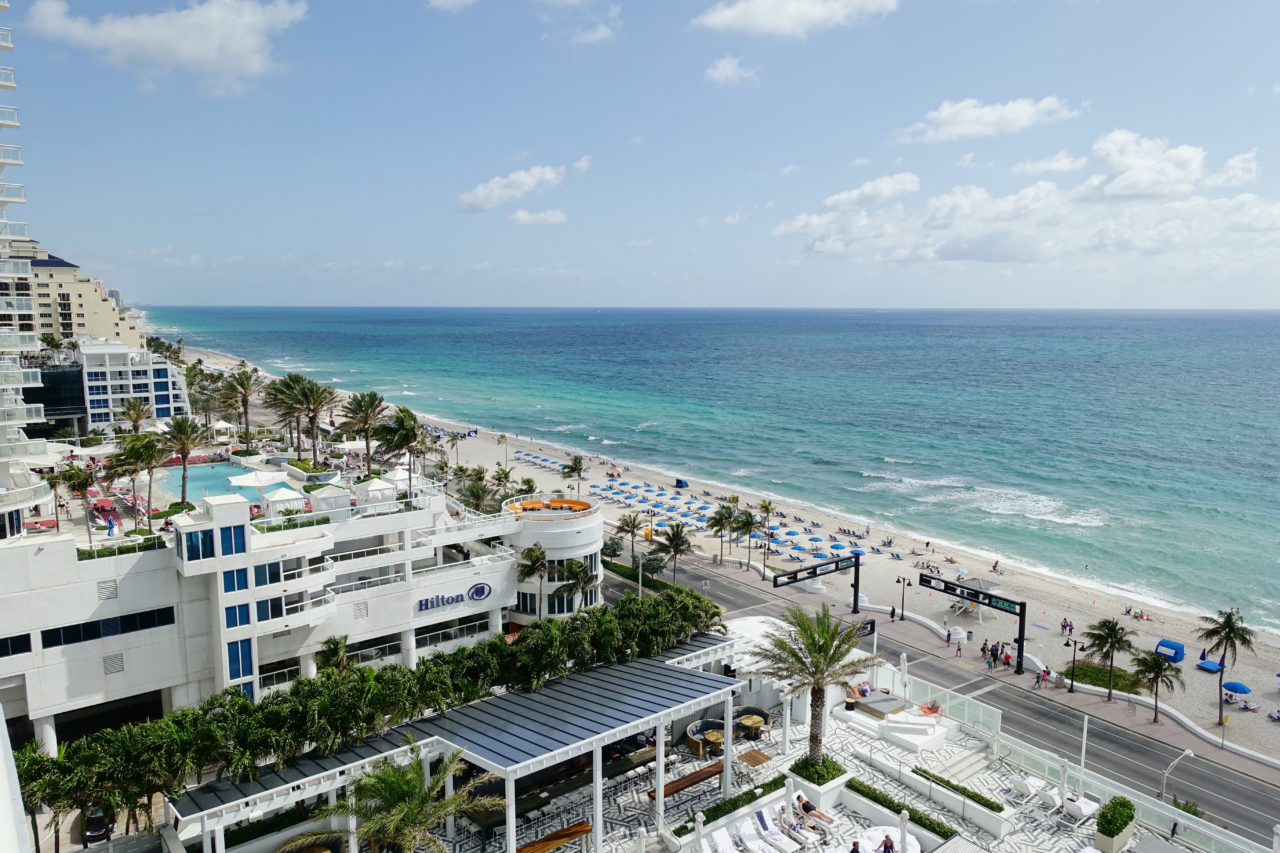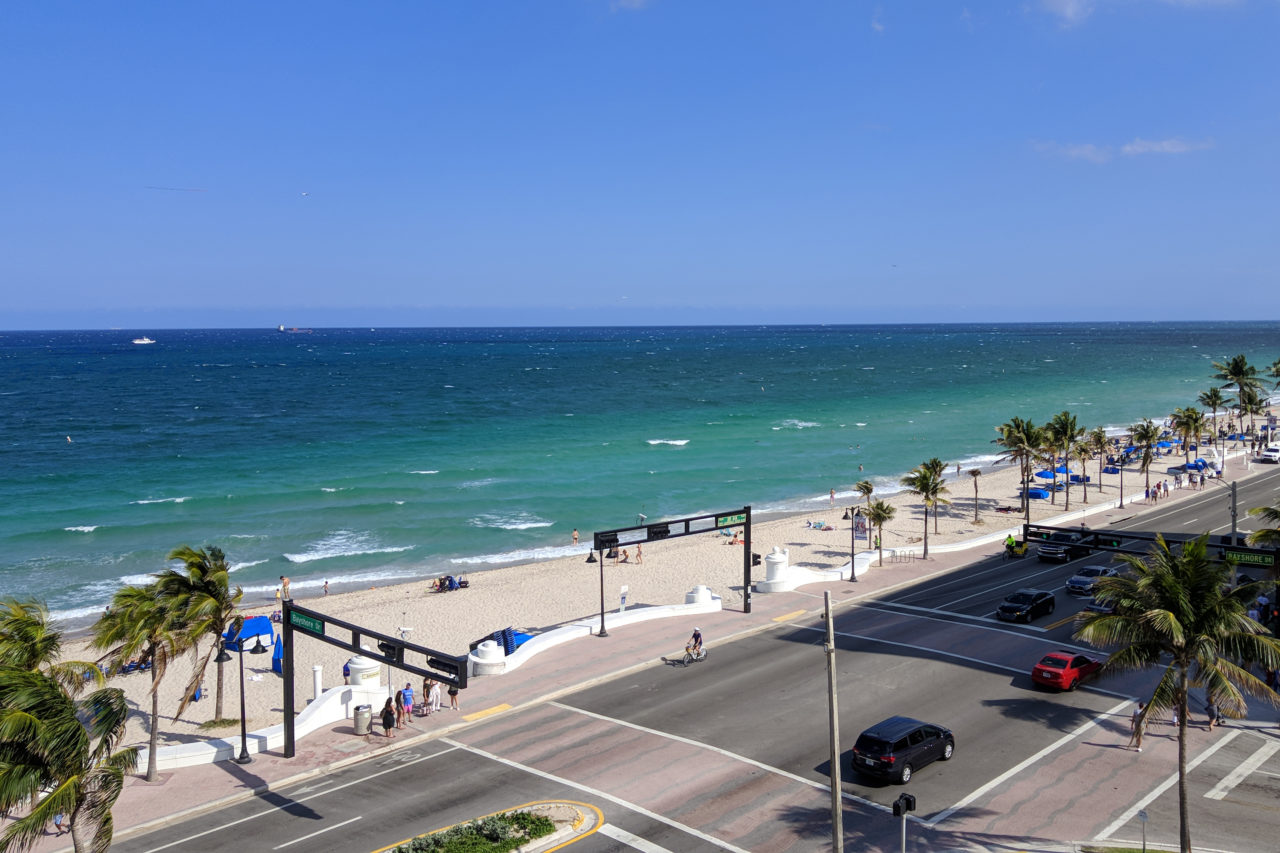 Vibrant beach party by the pool
Clearly, W is positioned torwards a younger clientele. Maybe because of the festival I mentioned, maybe because it's W, the pool deck was crowded. Think night club at the beach, during daytime the party was on! Just like a Nikki Beach – the pool was crowded, beautiful and trained bodys all around us, DJ playing, bottle service and in between a few distraught families with kids who obviously thought of a different type of vaction 😉 As we both had relaxed during our cruise the week prior to our stay we did not mind too much and actually enjoyed the laid back "Laudy" vibe on Saturday. On weekdays the pool situation was considerably more relaxed though. What has been surprisingly good was the pool food and drinks which I can highly recommend. We ate at the pool bar twice, overlooking the scene and parts of the beach, and enjoyed some light bites like Chips&Guacamole or Vegetarian summer rolls. Pro-tipp: If you are more into calm, head to "Wet West" instead which is a second, more secluded pool deck also on Level 5.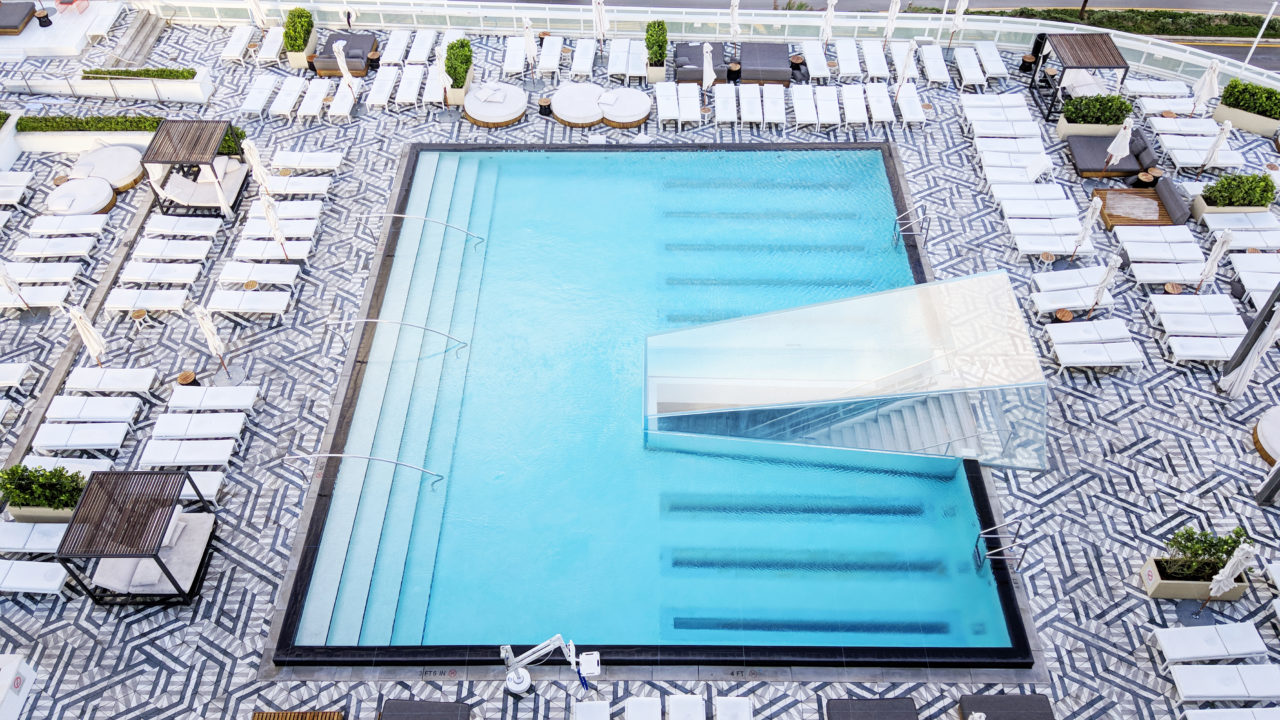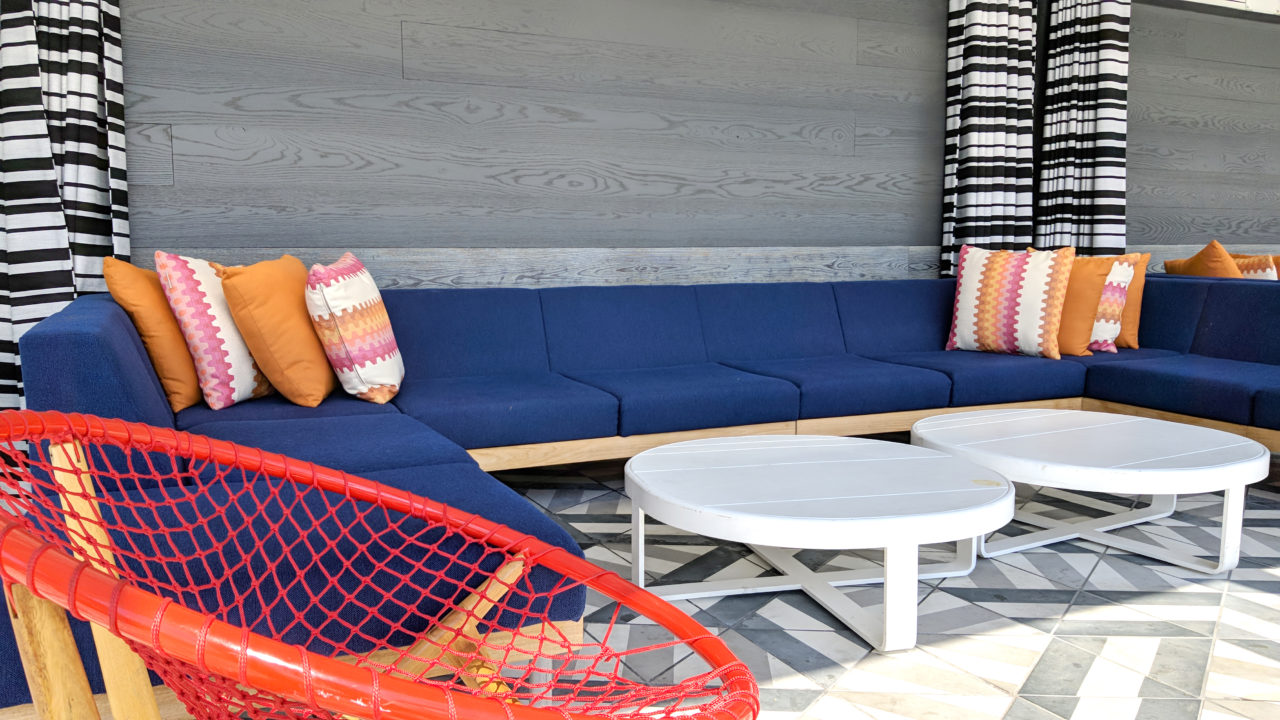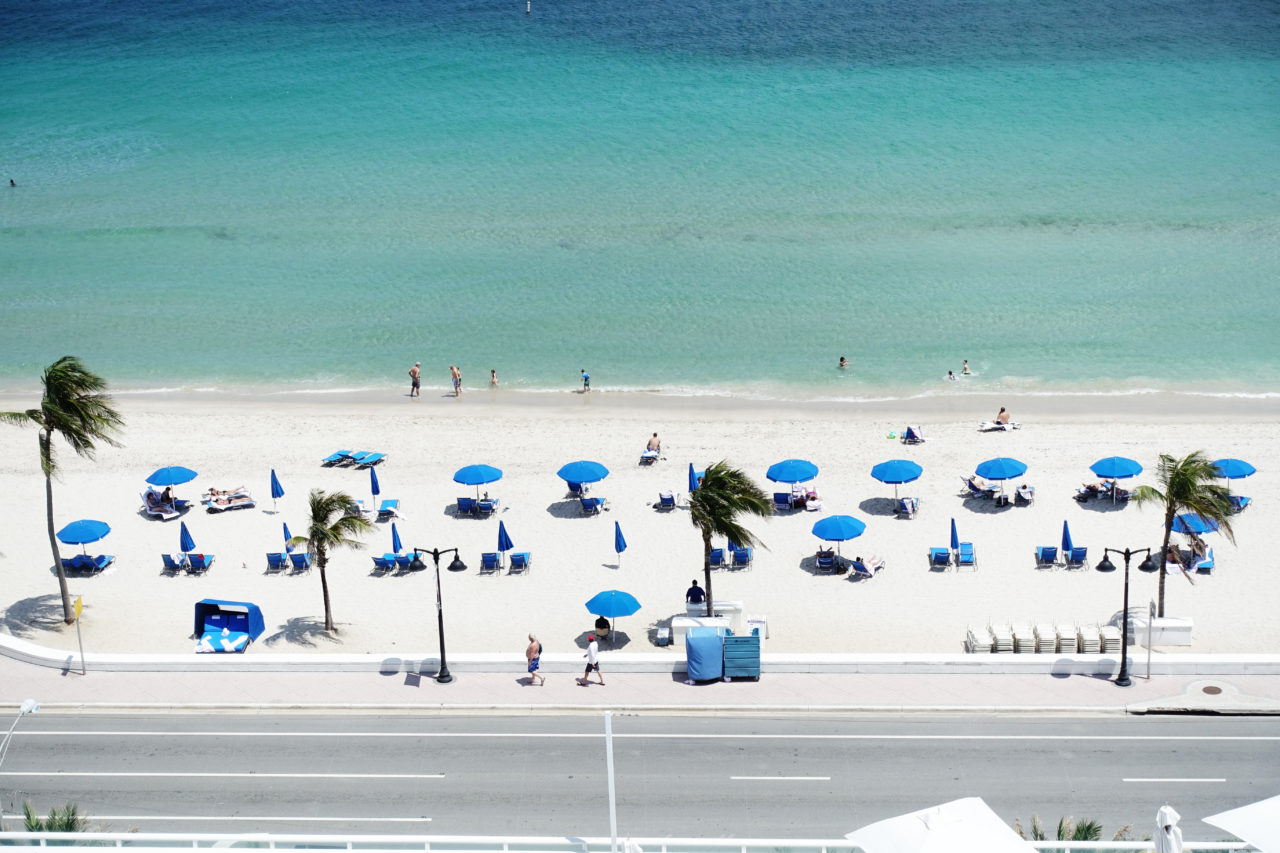 As for the breakfast options, we tried the continental breakfast at the W Cafe which was really nothing to phone home about. You can choose from fruit, granola, some pastries and orange juice up to coffee. However, they kept repeating "We don't have Espresso, the machine is broken" during our whole stay. You do get complimentary drip coffee in the lobby. A real gem however was the breakfast down at "Steak 954". Paired with the amazing view of the ocean and the boulevard, this is must-do even though you cannot apply the SPG continental breakfast credit.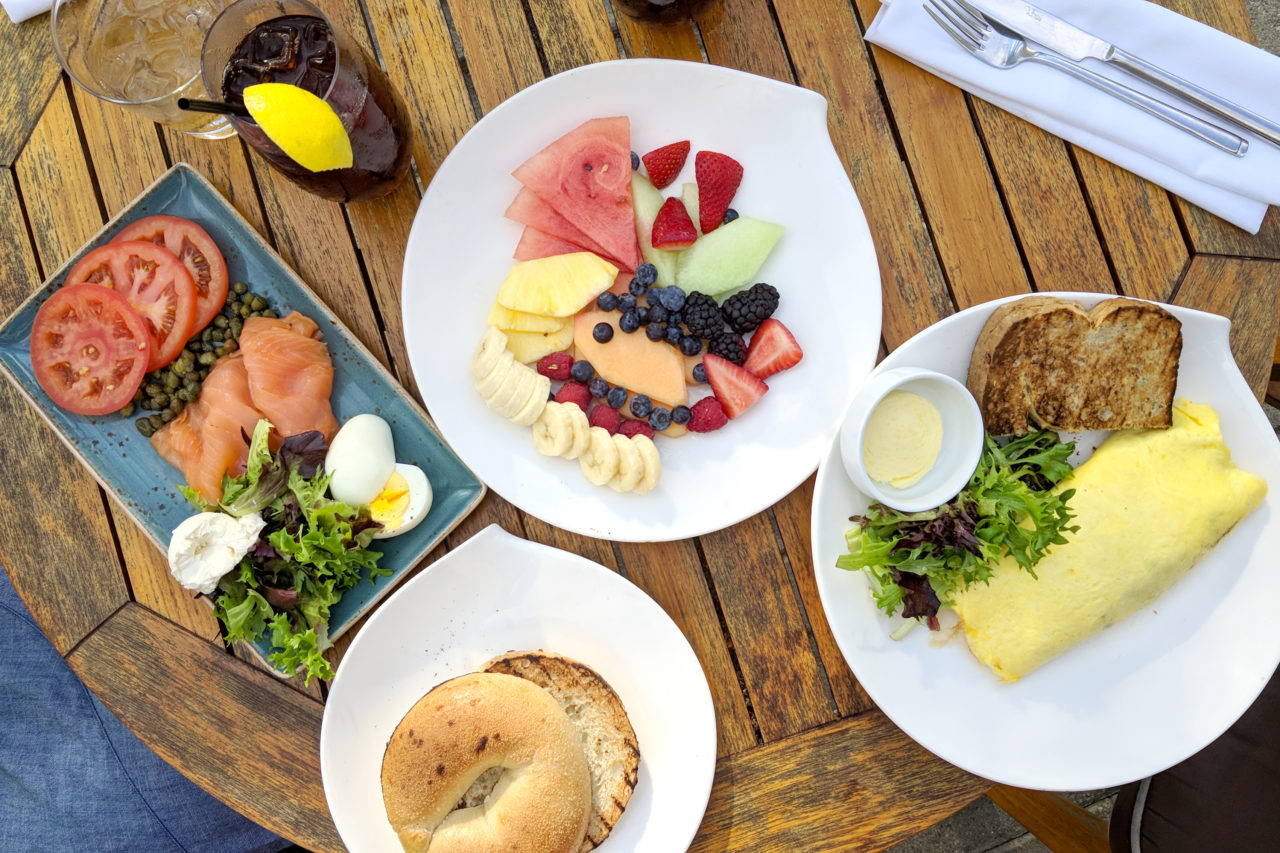 Passport & Palmtree conclusion
Even after my stay, W remains a brand to be explored. To me, it seems they try a bit too hard on several occasions (such as a $500 cabana for hotel guests) while lacking true upscale hospitality service in a lot of areas. But then again, maybe they don't want to render such to begin with. Still with prices north of $300 for a standard room, there are always other options, albeit not as chic and vibrant as W. The property in Fort Lauderdale was a nice treat once we got into a more laidback vibe and the best option we could have gone for. Associates were friendly and helpful most of the time, the facilities were individual and it's definitely not your typical beachfront hotel option in the US, so you should give it a shot! I would love to try W on another trip (such as Hong Kong) anytime soon.
Are you a W fan? Let me know where you stayed and how you liked it!
Also check out my review of the W Amsterdam here on the blog.