Having spent my honeymoon at the stunning and modern Andaz Wailea Maui, Hawaii, I was excited to experience Hyatt's addition to the Andaz brand in Germany. To my knowledge the Andaz Munich Schwabinger Tor the first and only one in Germany and I found it to be a welcoming destination for a city getaway.
Munich hospitality with a modern touch
Andaz Munich Schwabinger Tor is located in the lively student-ish district of Schwabing which is not exactly the center of Munich. However, I found the location to be ideal for hitting the city while having some peace away from the hustle. You can tell the property just opened in 2019 as everything is brand new and in very good condition. The hotel is part of a more modern complex of offices, retail stores and restaurants near Schwabinger Tor. 277 rooms are spread over 12 floors in different buildings. Check-In is not one for the books – the associate was friendly and efficient but didn't explain much as we later had to notice.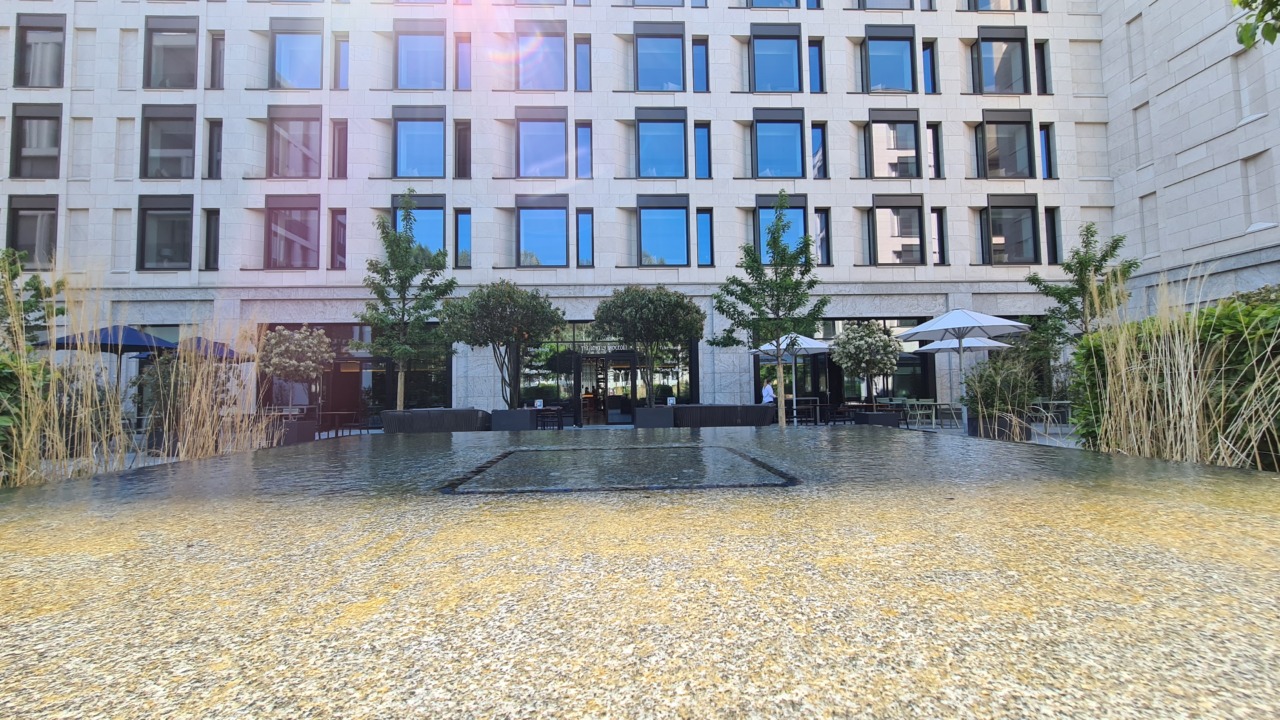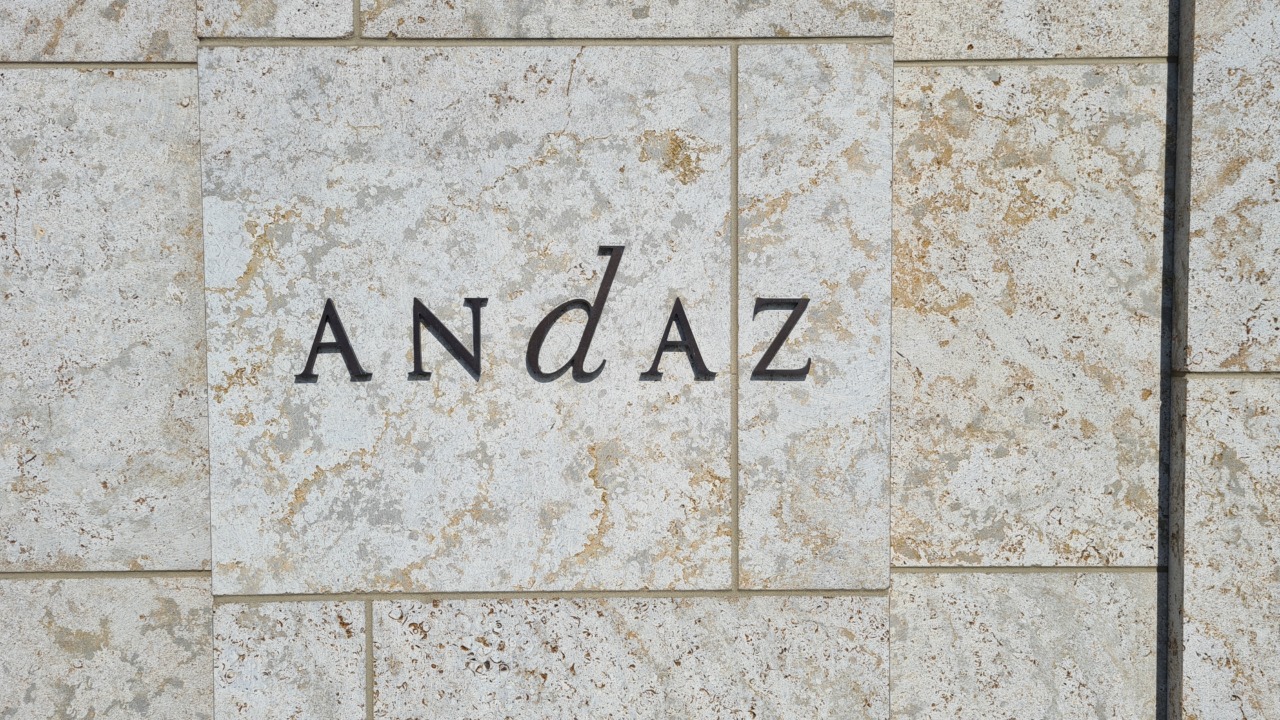 However, A&I got upgraded to a city view room of decent size which is in very good condition. The large floor to ceiling windows with ample lounge space are a definite plus. You can control the blinds by a panel on the wall and adjust to your liking. The big 55″ TV can be turned to both directions and features Google Chromecast. The open layout bathroom has a lovely shower and plenty of daylight, with a separate toilet near the entrance. The king size bed is very comfortable though comparably small (even wondered if it's truly king size). We received a bottle of red wine as a welcome gift which was a nice touch. The mini bar is included in your room rate (which was not explained to us) and features some soft drinks as well as beers. Illy Espresso is provided but was not replenished once during our stay which I found very awkward.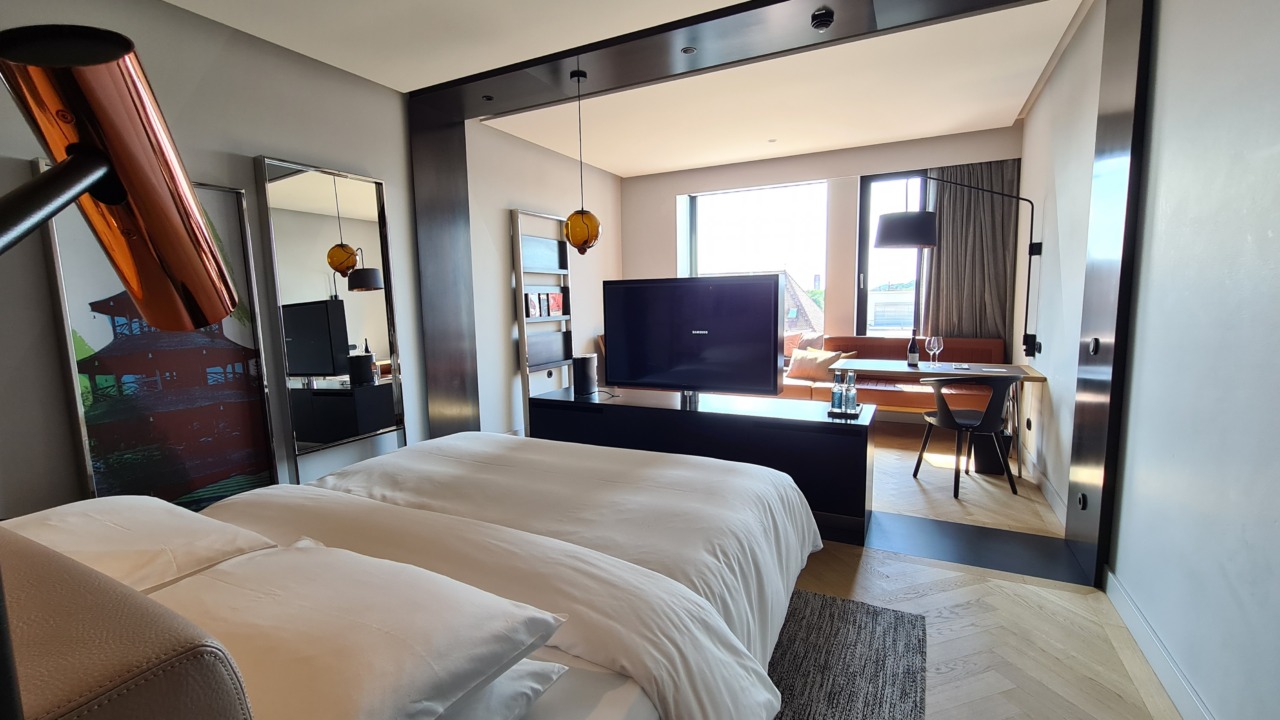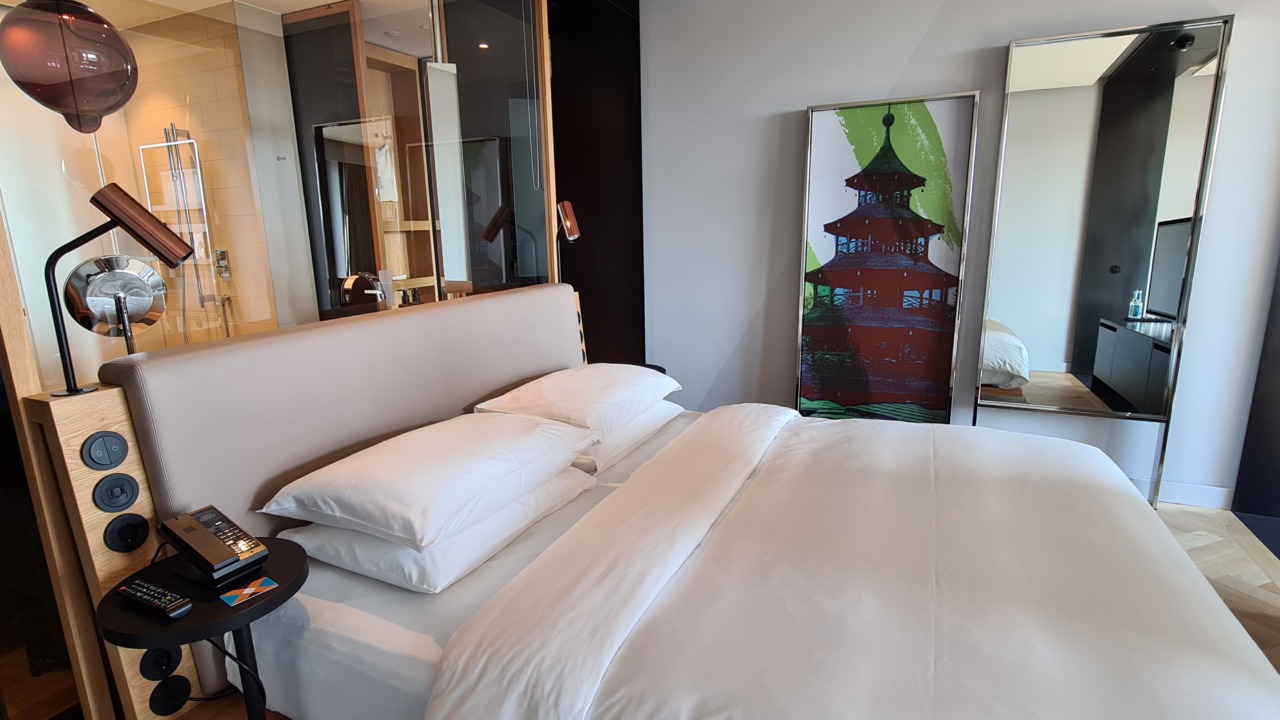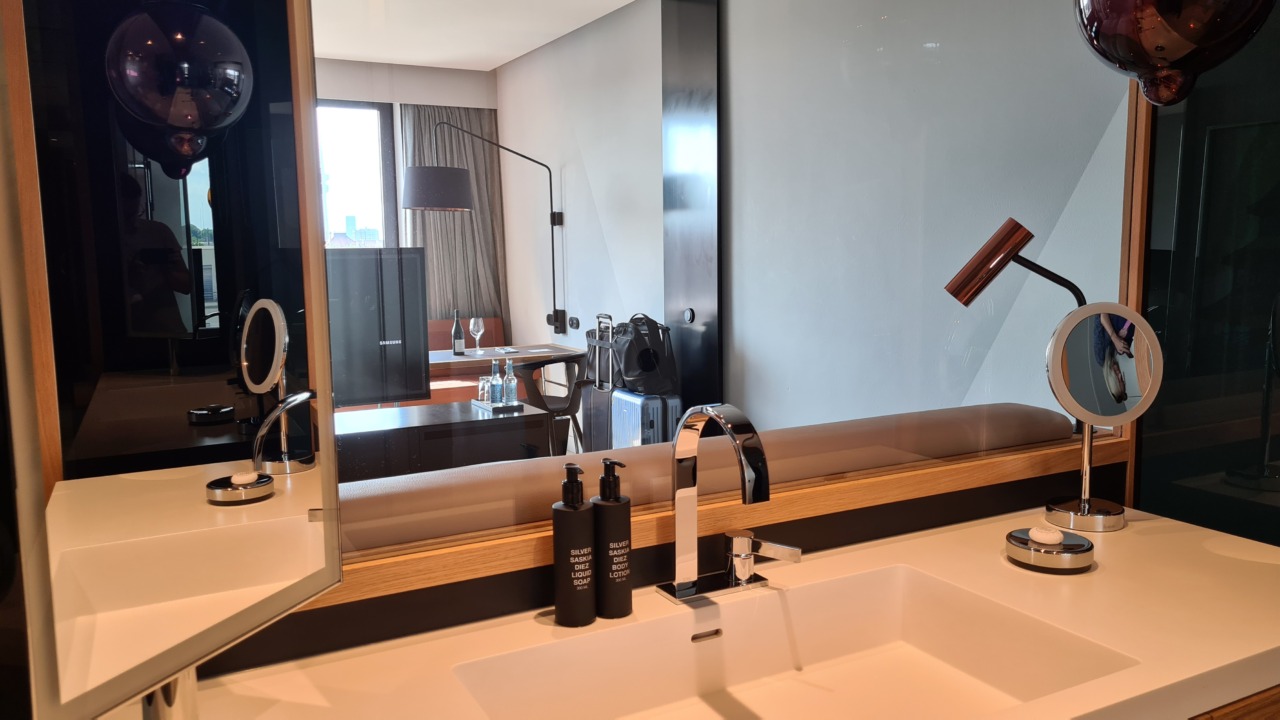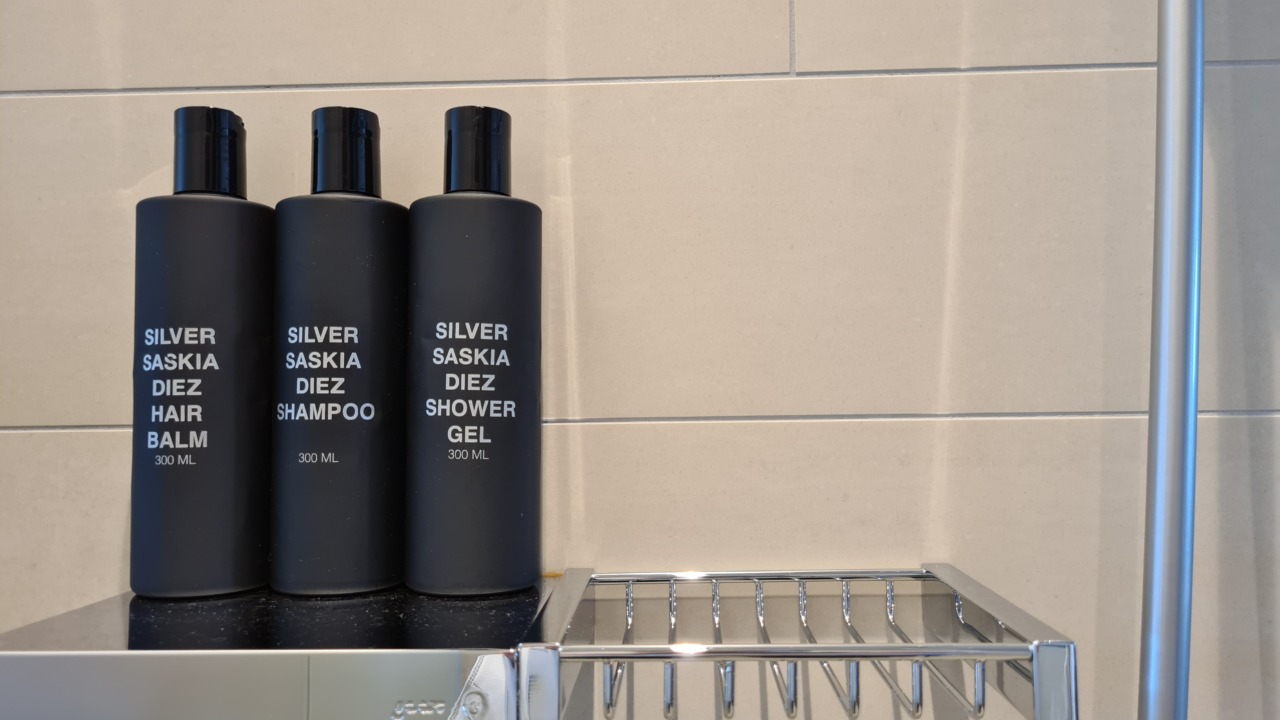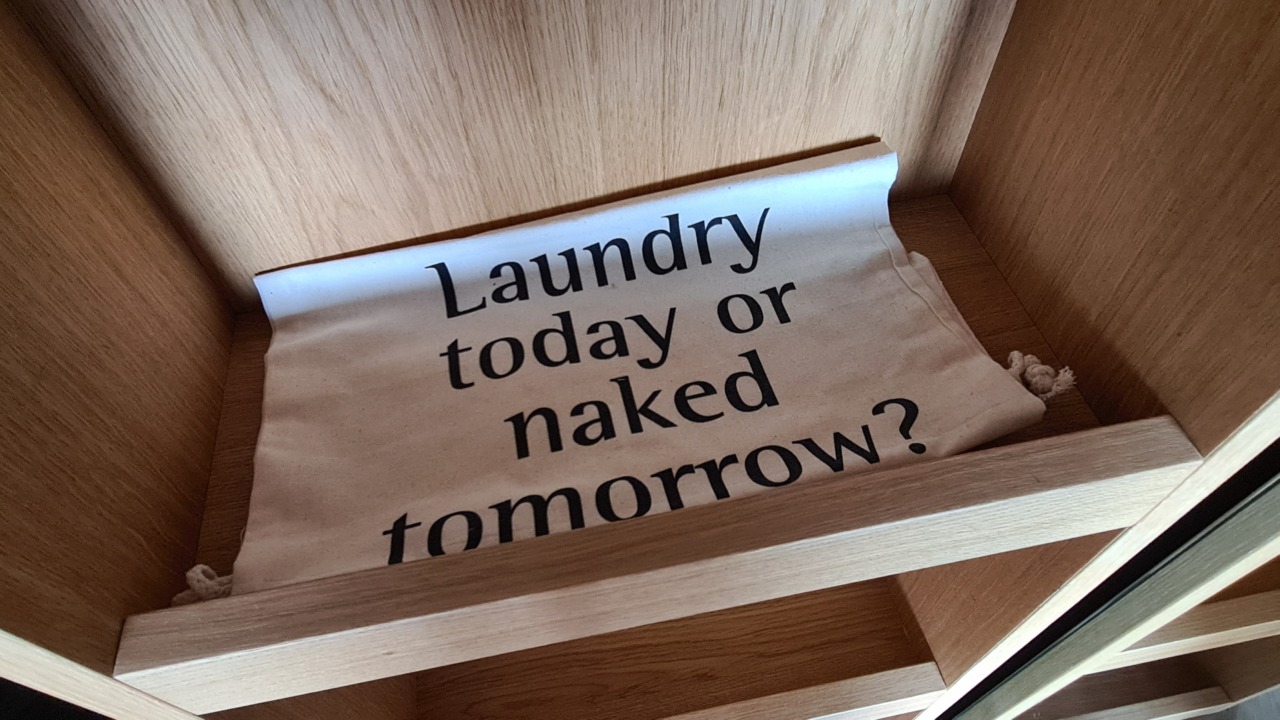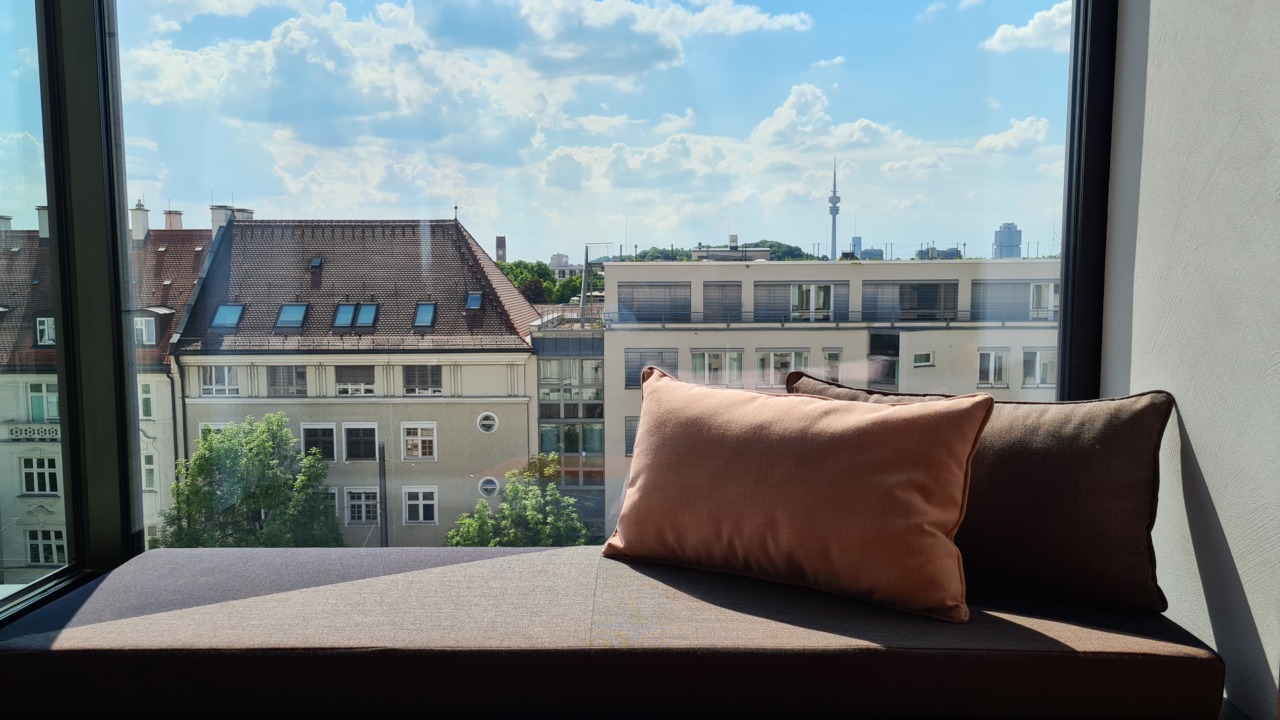 Due to Covid-19, Andaz Munich had still some restrictions in place which didn't bother us too much except for the housekeeping. We haven't been told at check-in that housekeeping would happen due to Covid-19 (?) if you don't request it – which was a true letdown. Upon me requesting for it firmly, our room would be taken care of.
Spa vibes inside the city of Munich
One of the reasons I chose Andaz is the large Spa area. It is located on the fifth floor and features a large indoor swimming pool as well as a circumferential outdoor terrace with daybeads, sunbeds and chairs. The Spa is a true gem considering it's a city location and has amazing facilities, treatment and resting rooms. During our stay it was mostly occupied by childern and families which I expected due to the bank holiday. Unfortunately, the staff only prepared one half of the lovely outdoor terrace to stay on which was a pity. Then again, you can enjoy food and drinks at the terrace with friendly service which I can clearly relate to.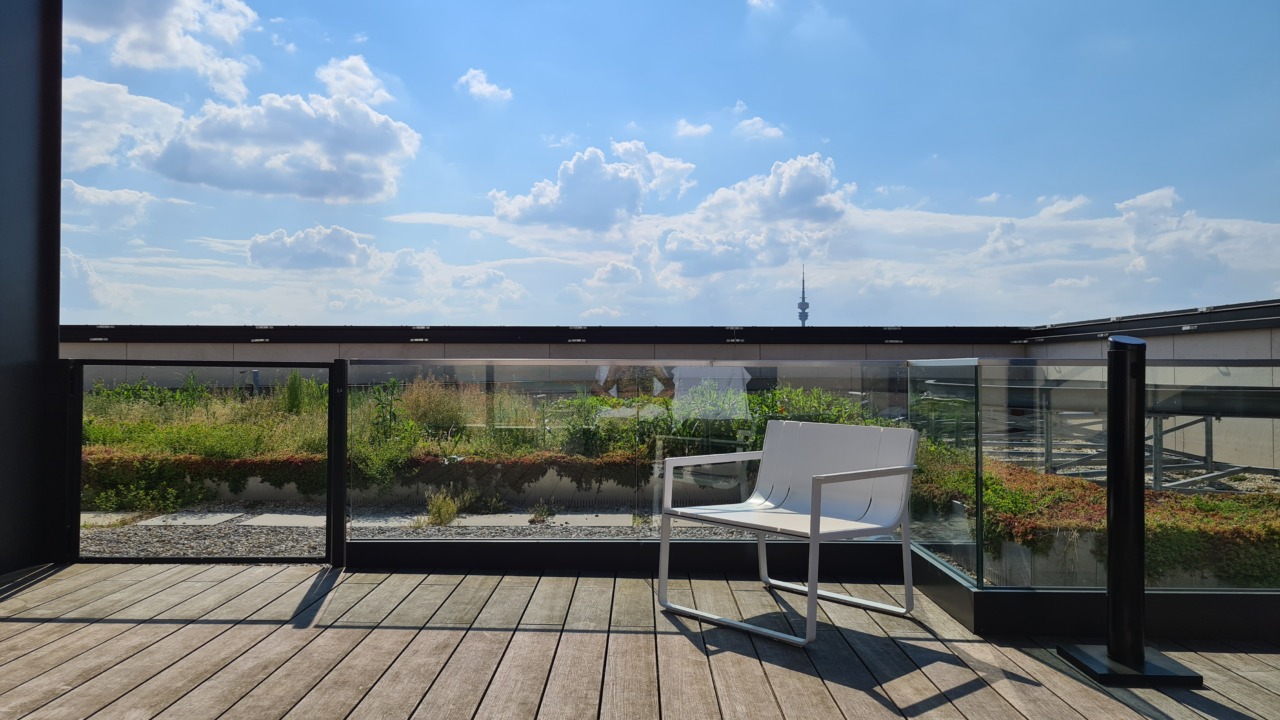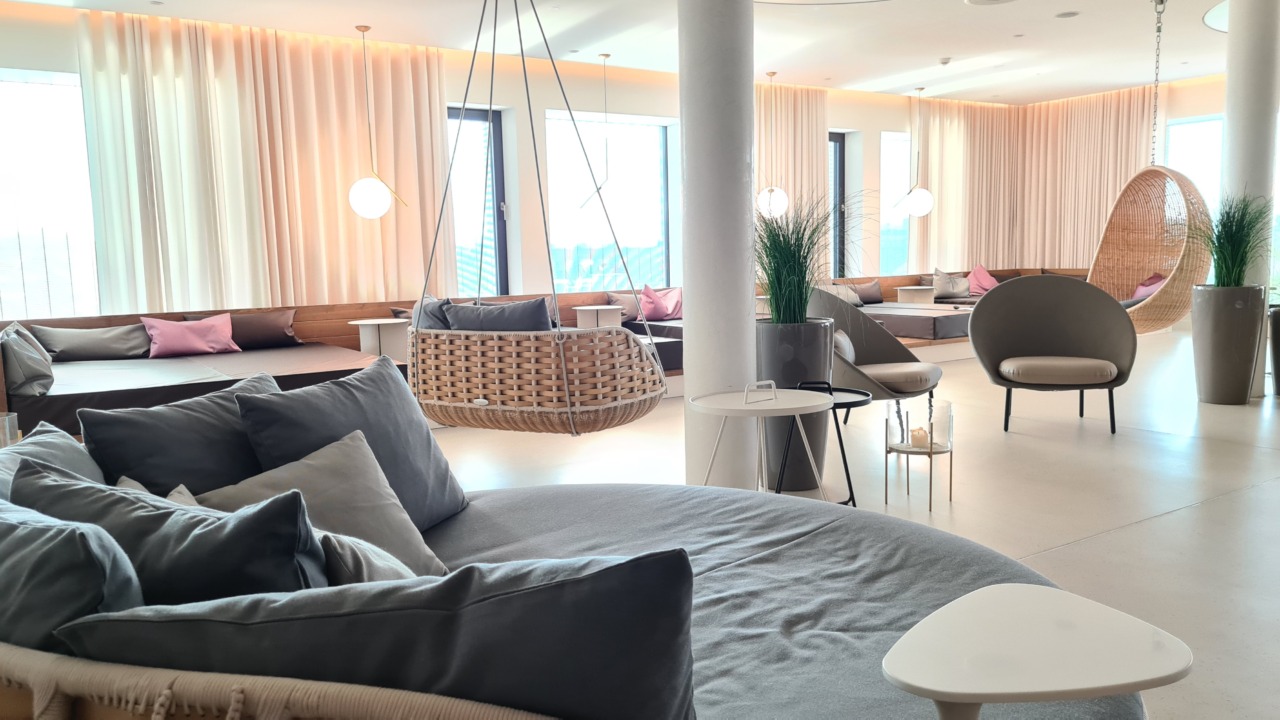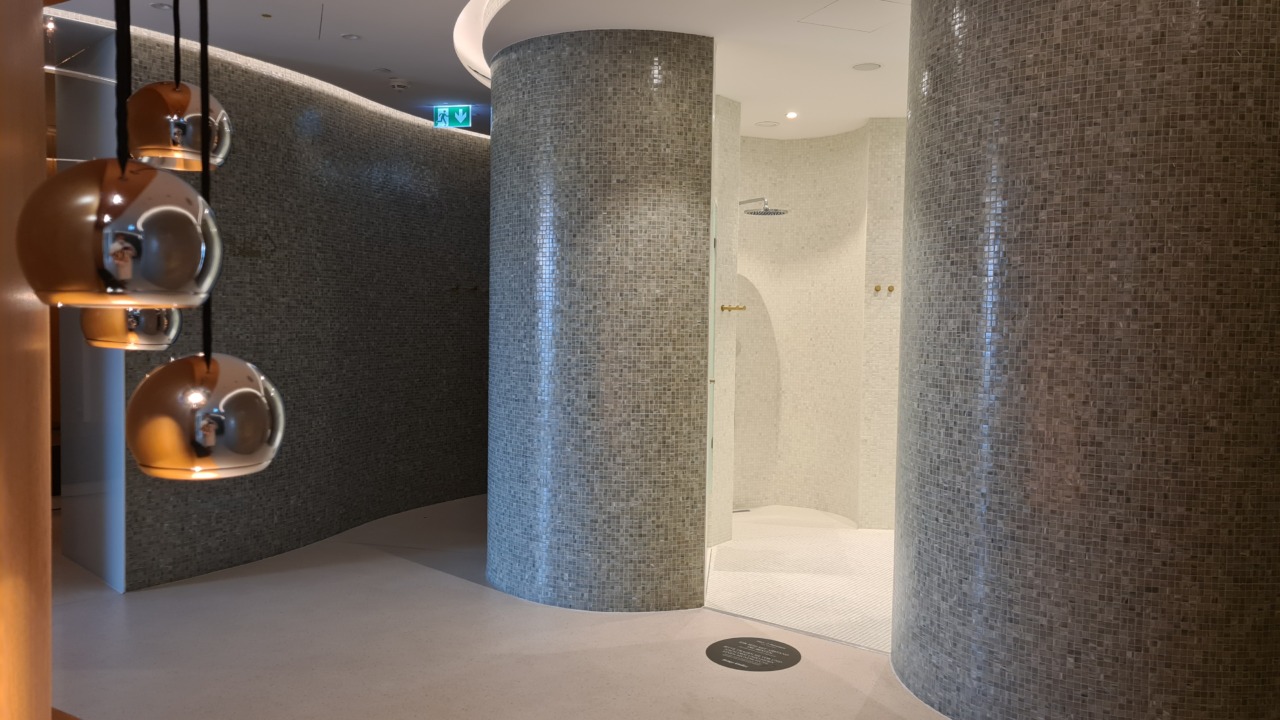 Let's talk food
The biggest asset of the Andaz Munich in my opinion are the dining options. "The Lonely Brocoli" is their all-day dining venue with wonderful outdoor space, very friendly and caring associates and a top-notch breakfast. We could order several dishes off the menue and get the rest on semi-buffet style counters. It was quality over quantity and everything we tried was delicious! Pro tipp: Try their carrot waffles! We also visited for lunch which was equally good and great to enjoy in this peaceful setting. Other than that, the "Bicicletta" outlet is a coffee-shop type take-away which features healthy bowls, a variety of sweets and – obviously – a wide range of coffee specialities.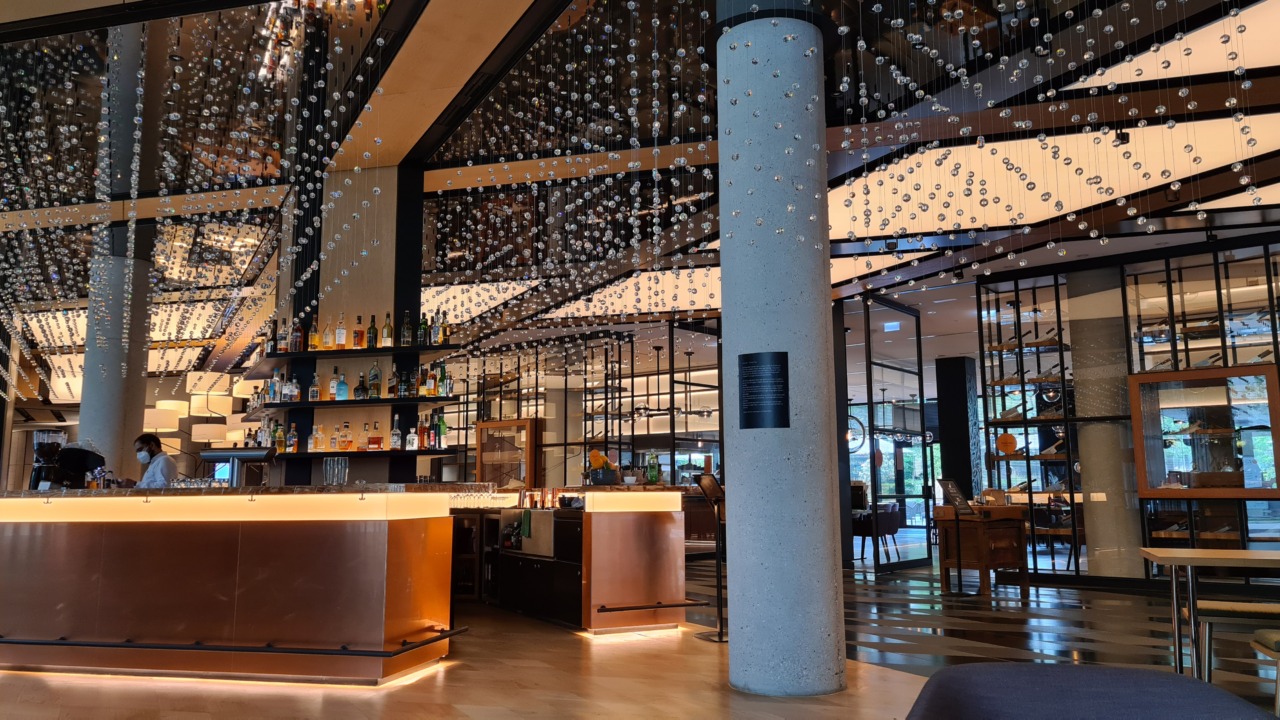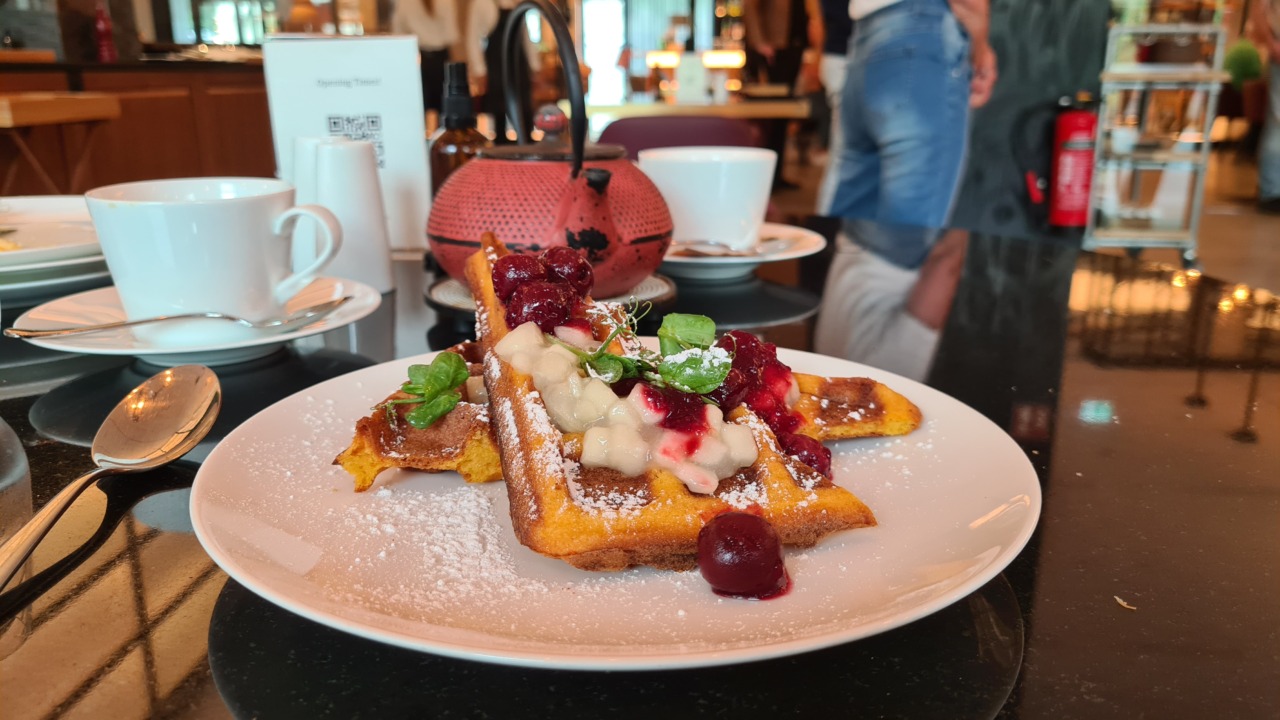 Passport & Palmtree Conclusion
Andaz Munich Schwabinger Tor is a great place to both unwind and discover the city. It's modern, well located and offers incredible price/value ratio. I'm not convinced of the concept of Andaz in terms of service though and (again) found it a bit too "cool". However, for a city getaway to Munich, you can't go wrong here!