2019 has been challenging in many ways and workload towards the end the year has been especially tough. This is why A and myself decided to escape the cold for a week and spend New Years Eve in Muscat. Oman had been on my bucket list for a very long time and it didn't disappoint one bit. Same goes for the Kempinski Hotel Muscat – our home away from home during our visit. Read along to learn more about this fantastic resort and our first stay in Oman.
Welcome to Muscat's newest resort
We landed in Muscat after a red-eye flight through Dubai in the early morning and arrived at the Kempinski Muscat after a short 15-minutes drive from the airport. The resort is located in Al Mouj, a very recent upscale area that is super modern and home to expats and locals alike. It's located close to the airport which makes the arrival very convenient. Entering the super stylish lobby of the hotel granted an amazing first impression. You get why the Kempinski has won the interior design award by the UNESCO recently. Blending Arabian with modern architecture, the whole place felt airy and light. As it was the last week of the year, the resort was fully booked due to the holiday season. However, my check-in was extremely friendly and quick. As our room wasn't ready yet, the team invited us to have breakfast by the beach. That's a touch I really appreciate worldwide and don't get why many places don't go this extra mile. Such a nice treat after our overnight journey!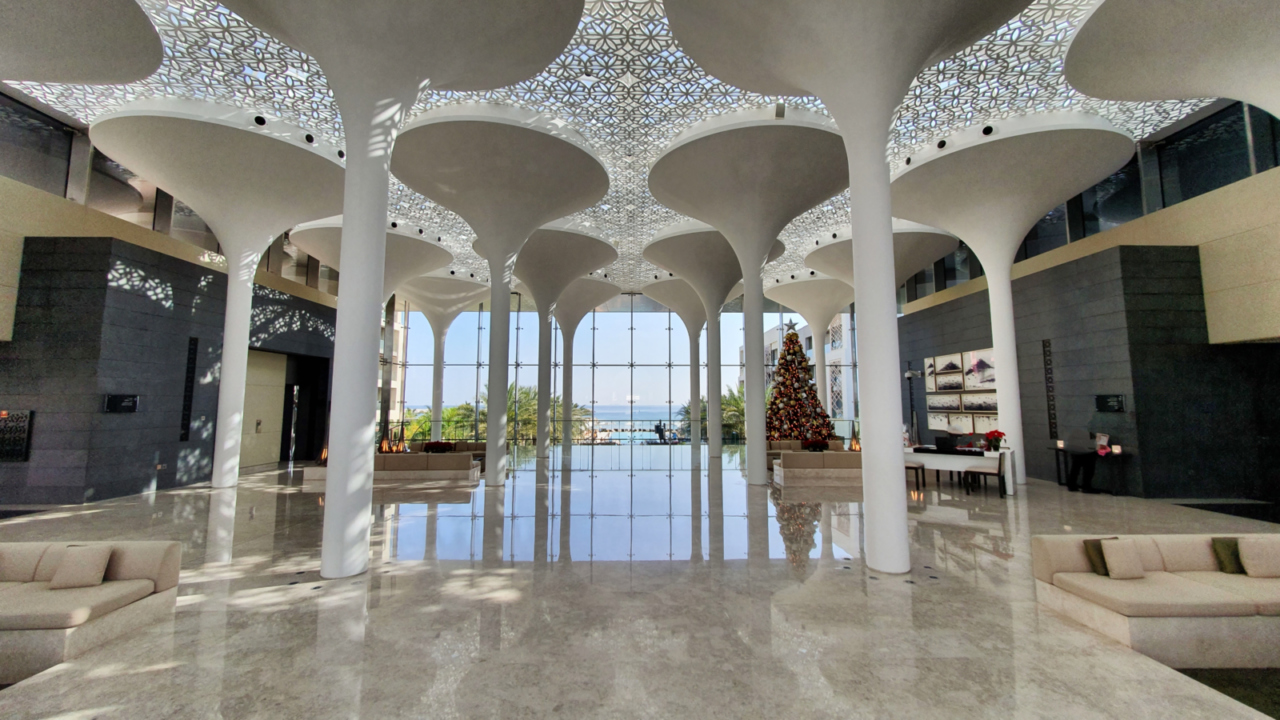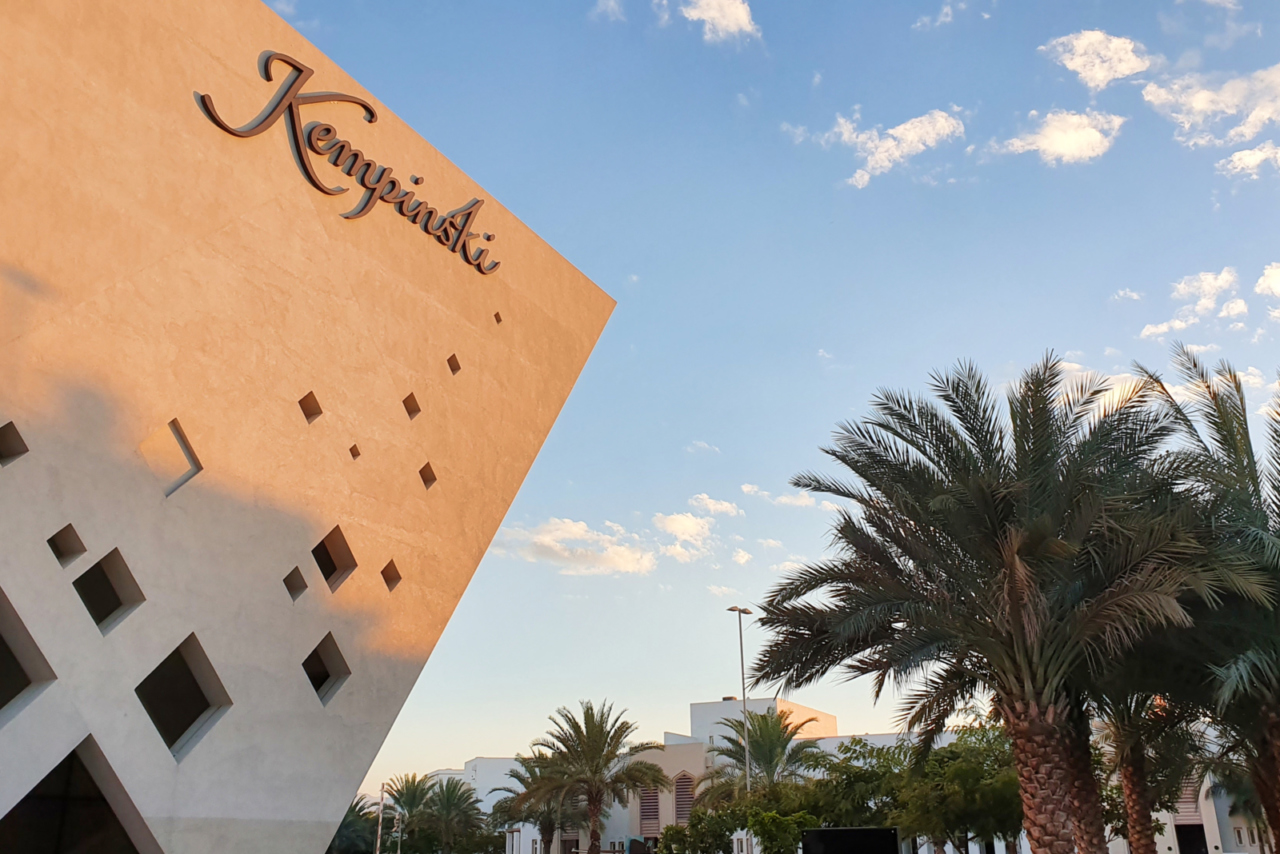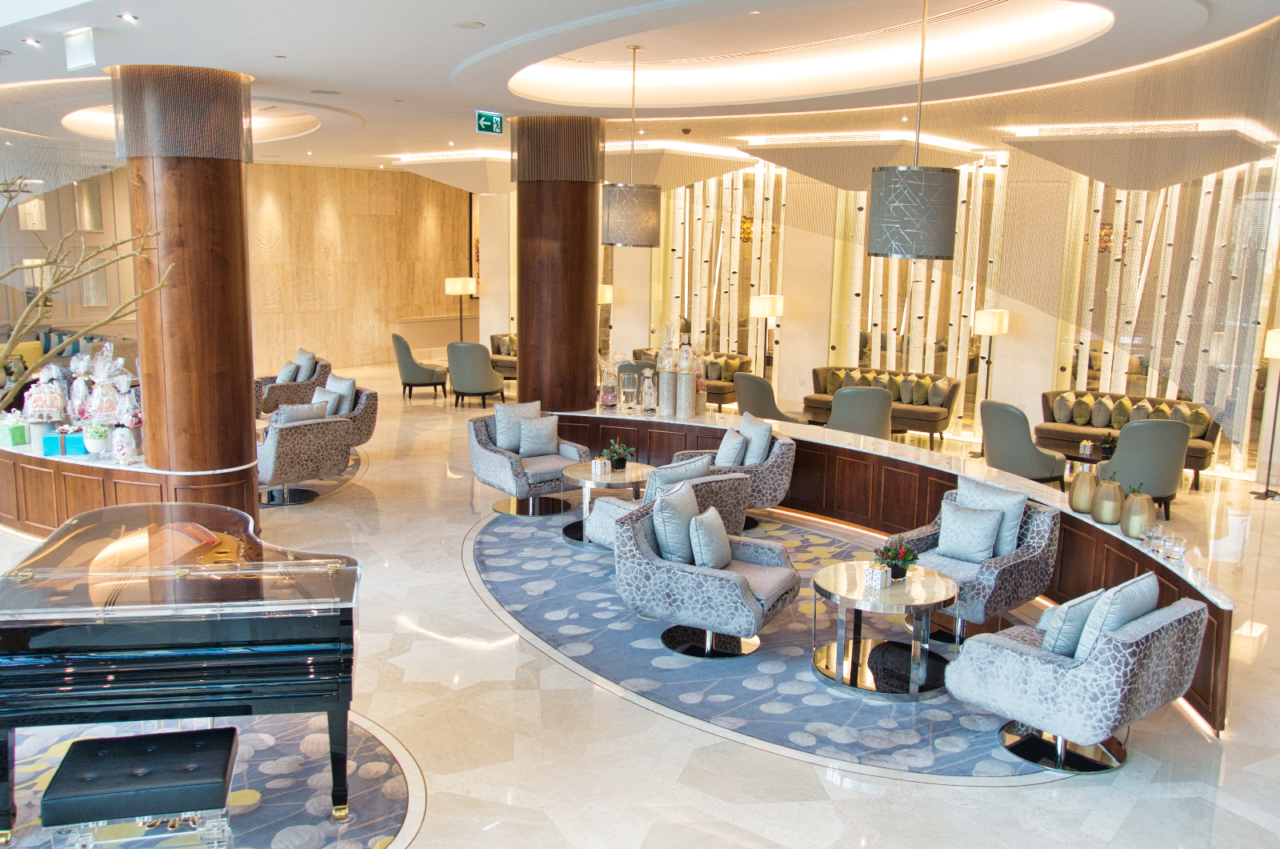 Once the room was ready, Jamie, "our" Lady in Red escorted us to our Deluxe Resort View Room. As we had booked our stay through our GHA Discovery Black account, we would have received a space available double upgrade. This was not the case as there was no availability left, but Jamie made up for it by offering us a complimentary dinner, which we were more than fine with!
This small gesture reflects the amazing service we experienced all along the Kempinski during our stay. From restaurant to front office, from pool to room service: Everyone was beyond friendly and went above and beyond to make our stay memorable. The whole team tried to really anticipate our needs and was so proactive, from greeting us by name to remembering our whereabouts and asking how we had been. As I often say: Service makes all the difference!
The rooms at Kempinski Muscat: New, spacious and oh-so-comfortable
Our Deluxe Resort View room was located on the ground floor, right next to the Cascade Pool which is adults-only. The room with adjacent terrace felt spacious, offering a nice entrée with plenty of closet and storage space. Besides the big, comfortable king size bed, it also offered plenty of desk space and small couch. The room was spotless and I liked the modern, bright decor with touches of Lilac. Apart from plenty of complimentary water replenished at daytime and turndown plus the Nespresso coffee, we received a new amenity on the room almost every day – from sweets to nuts, dates or fruits to amazing chocolate structures. Such a nice touch that made us feel more than welcome during our whole stay.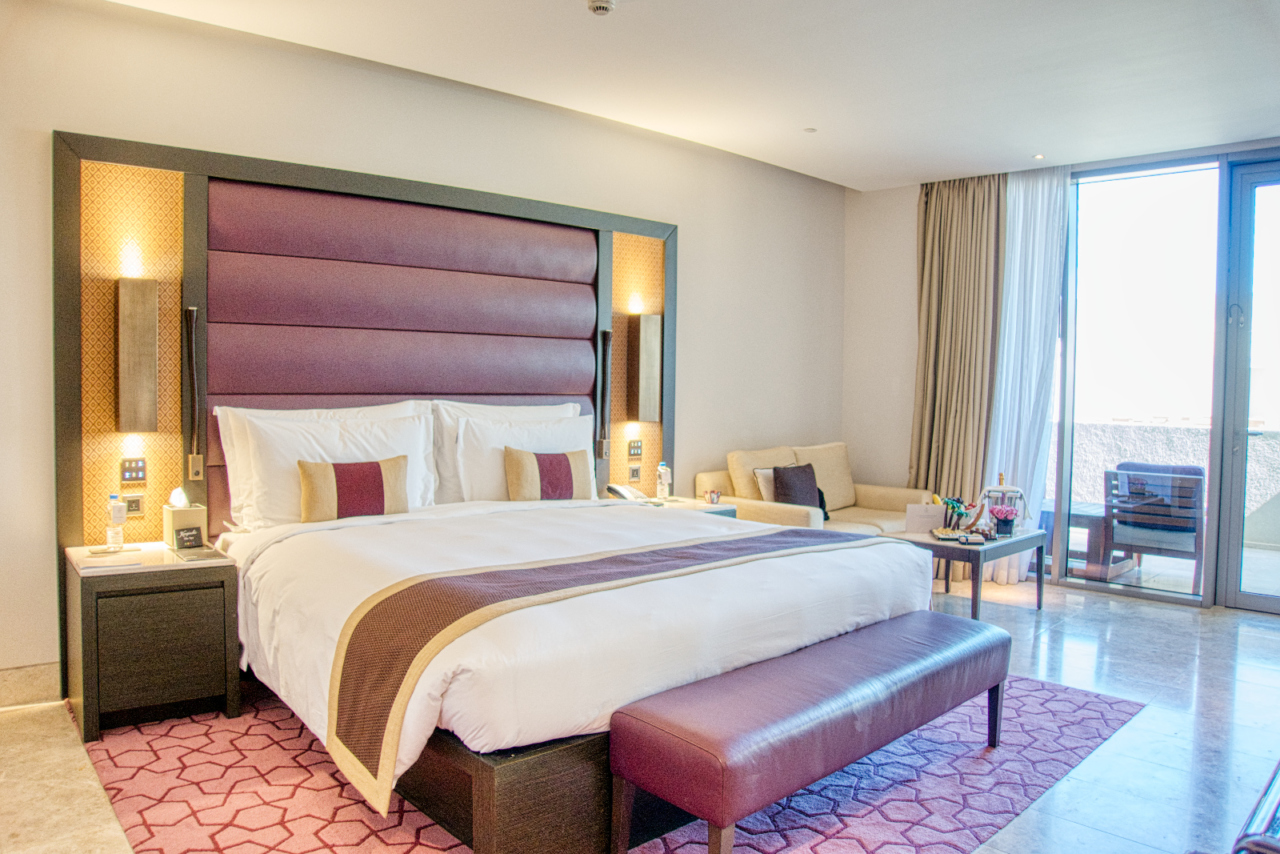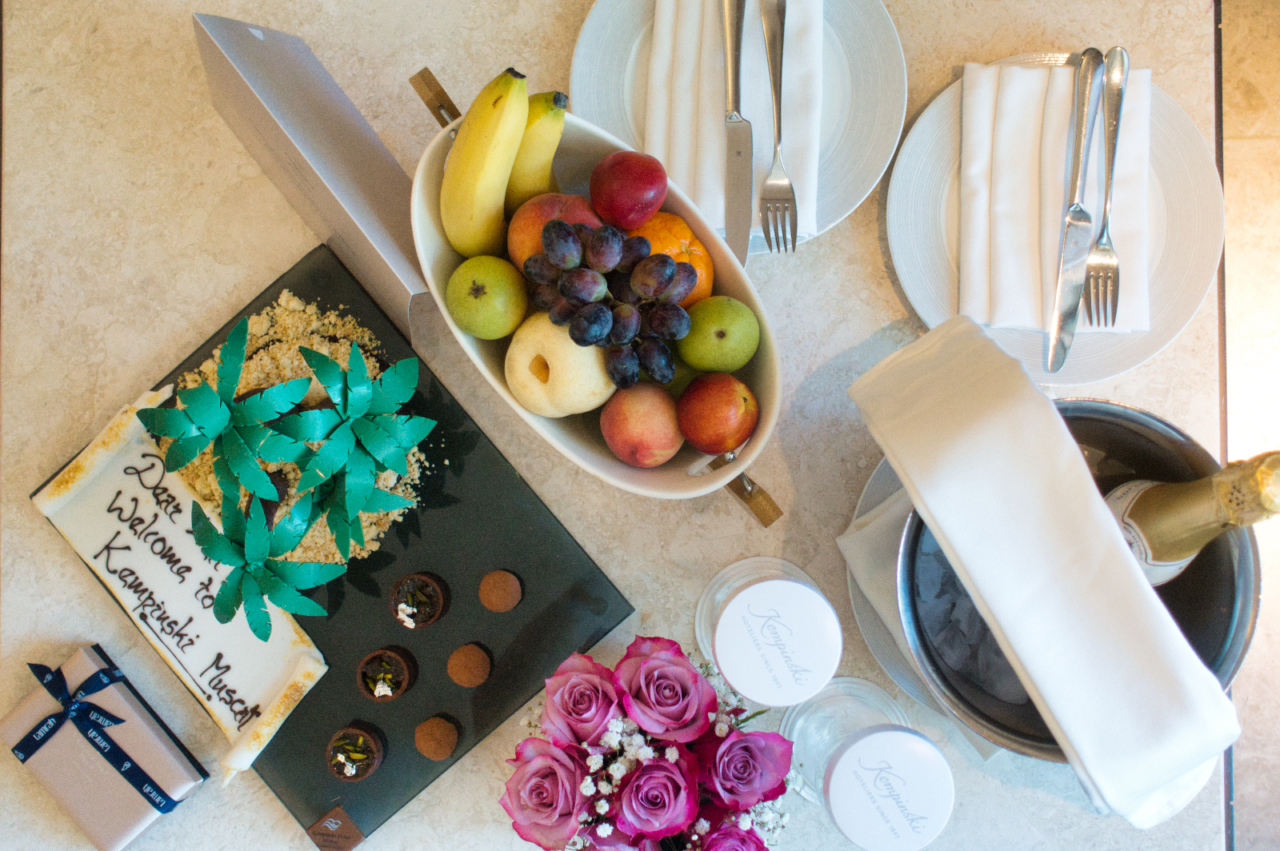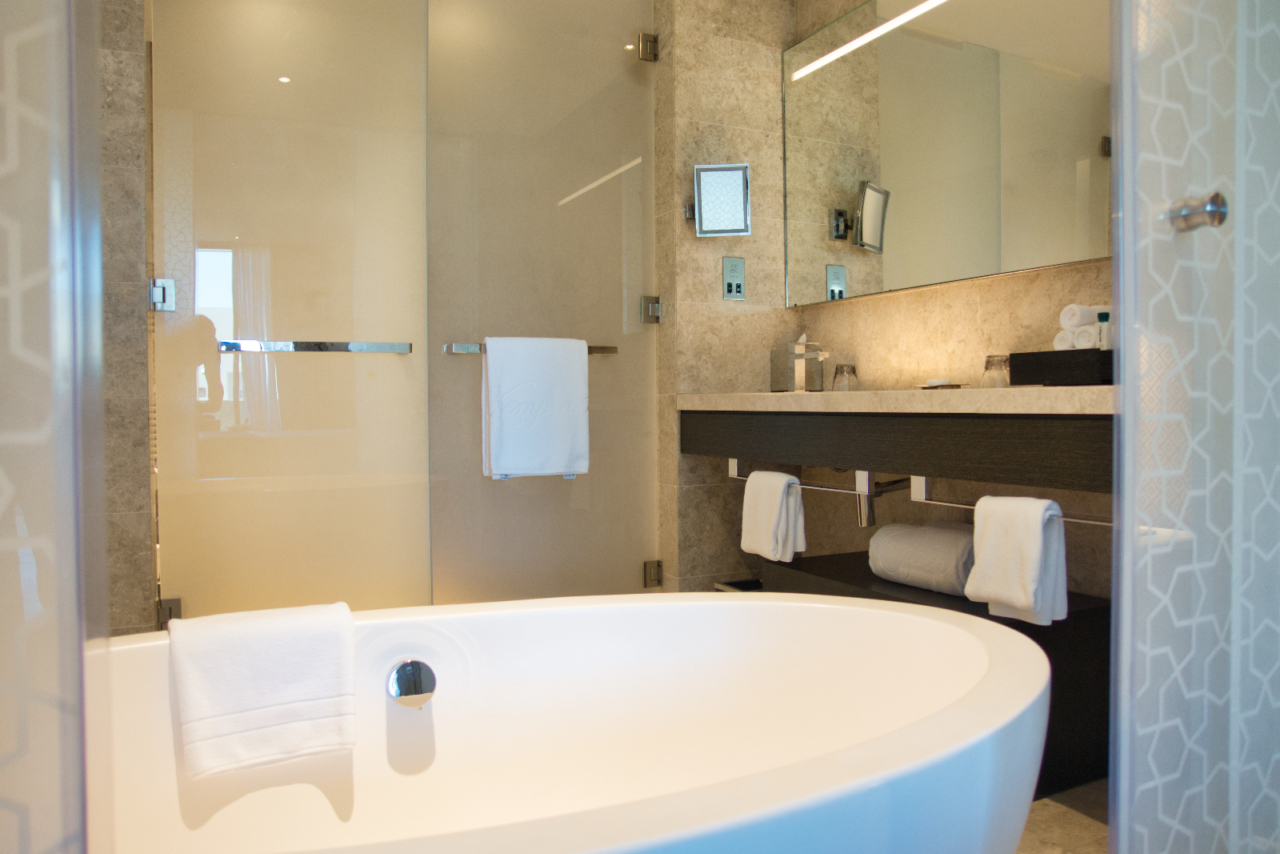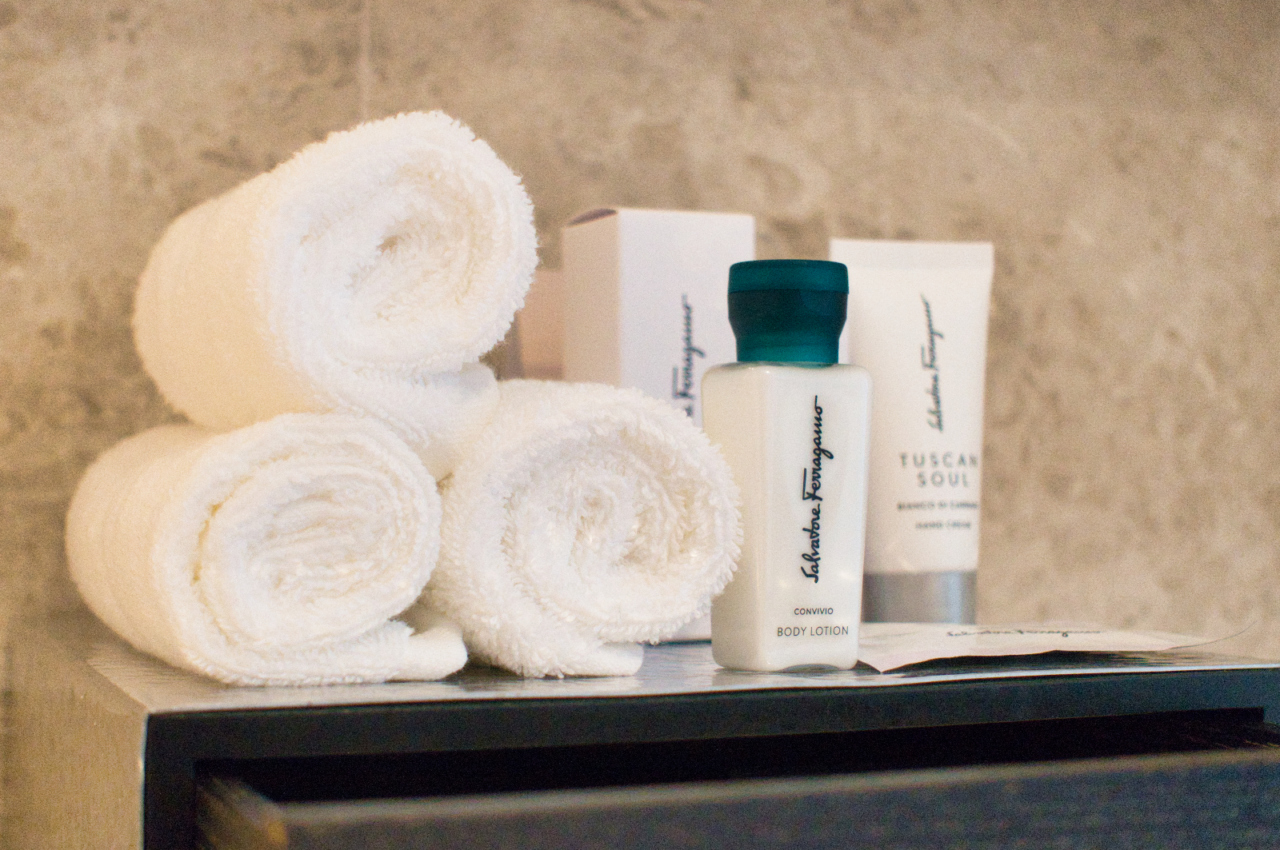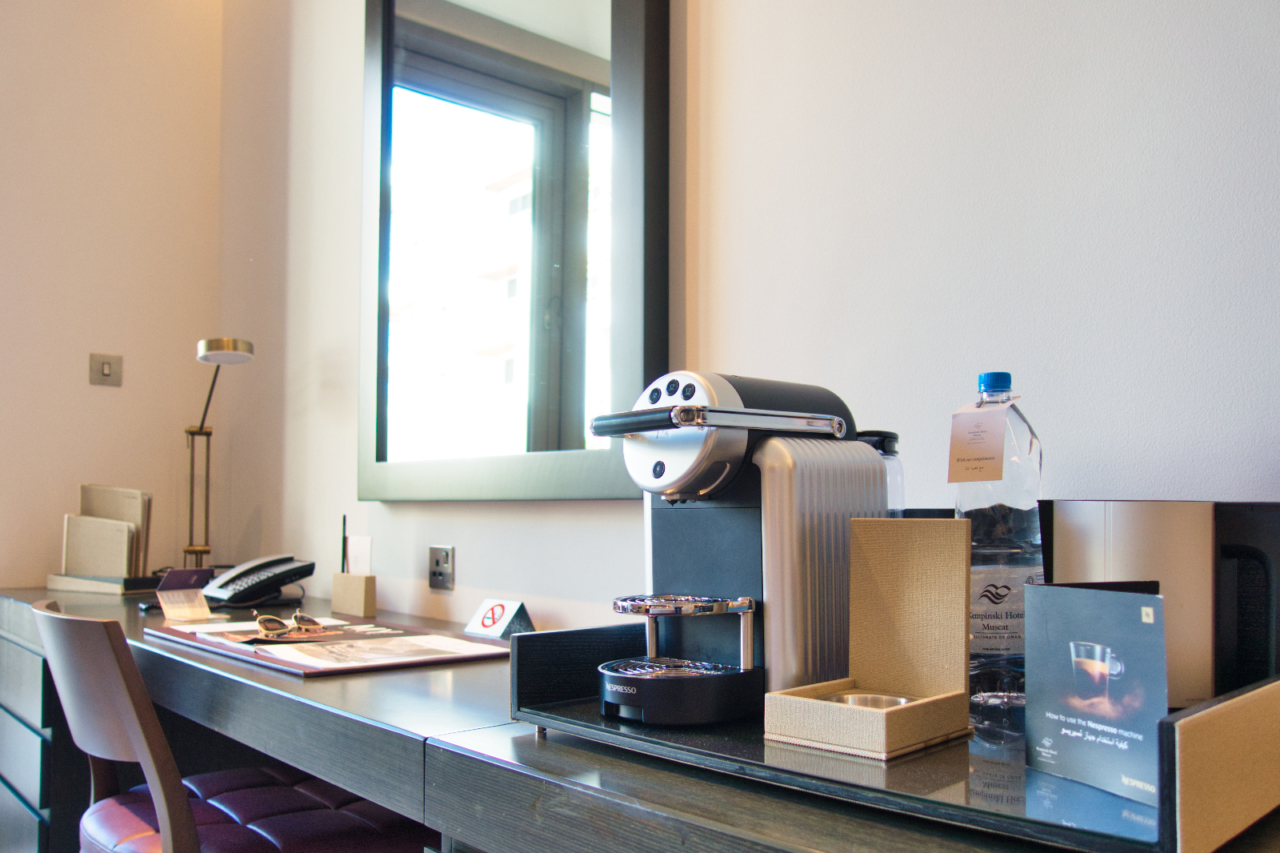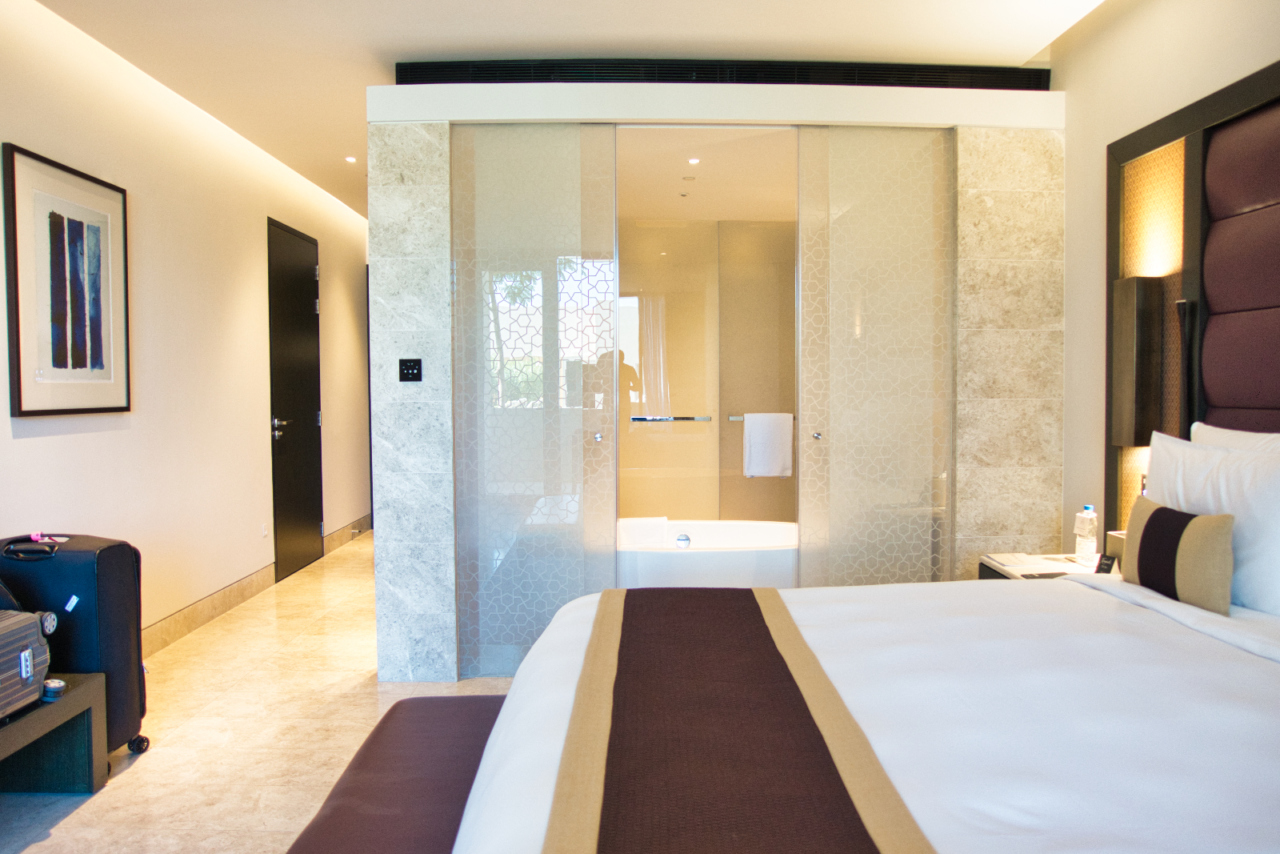 The granite bathroom connected to the room by huge floor to ceiling glass tiles was equally spacious, with a huge rain shower and a free standing bathtub. Plenty of fluffy towels and amenities by Salvatore Ferragamo made things even better. The only slight downside in the bathroom design is that there is no double-sink while space would allow for it. However, this might be the case in other room categories, so I suggest to check upfront if you have plenty of products to store and like a little more space when sharing the bathroom with your better half.
As the hotel just opened in 2018, you could feel that everything still is brand new and well maintained, considering you are located directly by the sea. This was not only the case for the room, but also for all public areas of the resort, from restaurant to Spa and even the beach.
Pool, beach, repeat
One of the reasons why we chose the Kempinski Muscat for our stay is their amazing beachfront location and beautiful property. The main infinity-styled pool is huge and boasts beautiful views of the beach and ocean. The private beach is just steps away and there are plenty of palm trees as well as lush gardens all along the property. Besides of the main pool (which was quite crowded during new years week) you will also find a smaller kids pool as well as the Cascade pool, which is for adults only. I liked the Cascade pool most as it felt remote and calm and was less crowded. Besides from comfortable sun loungers there are also daybeds on both sides of the pool which are free of charge. Just make sure to be early, as they are extremely well-liked.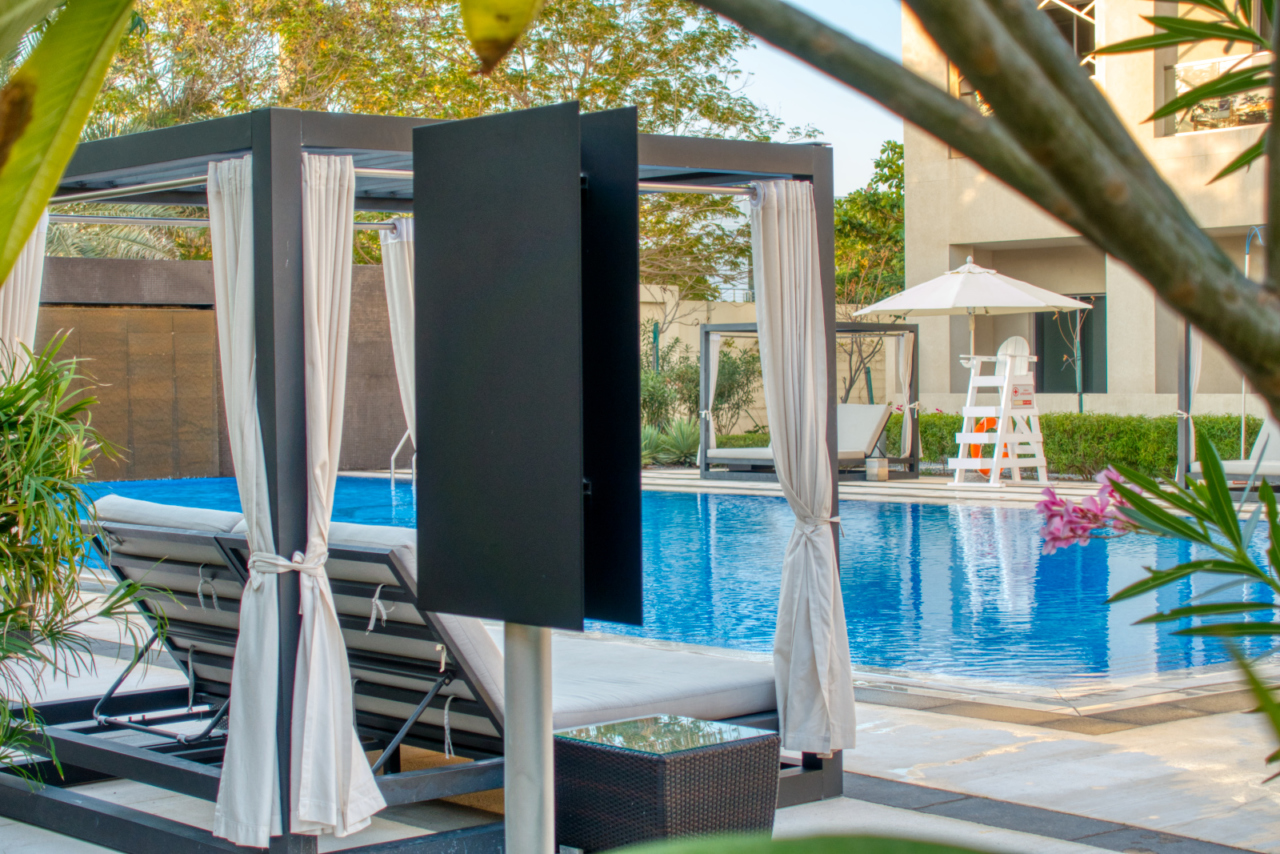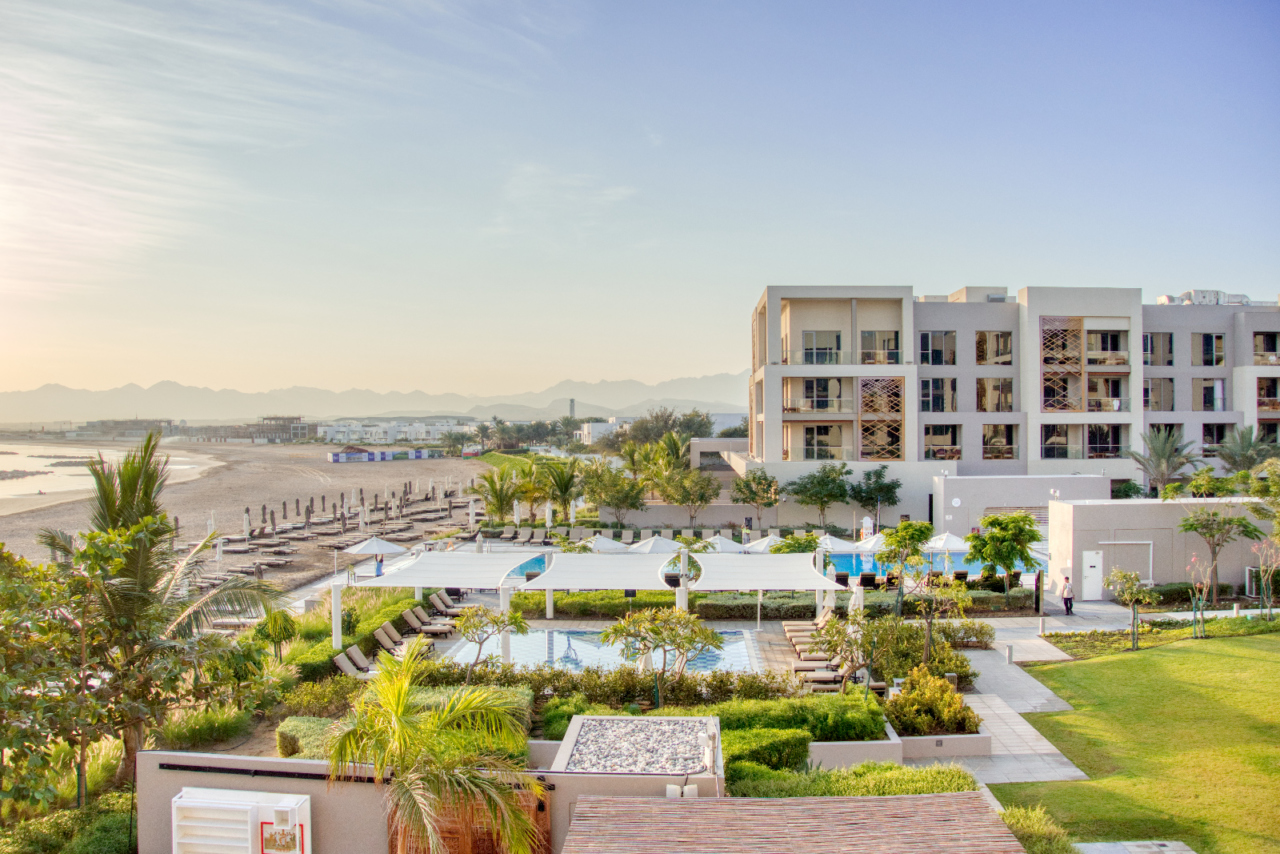 All pools as well as the beach area are serviced by friendly staff. You receive plenty of towels as well as a small cooling-box filled with ice and water. Additionally you can order food and drinks from the pool bar as you wish. To be completely honest I can't fully recommend the pool bar food, as waiting times were long and I thought there were much better lunch options on-site.
Apart from spending our days by the pool and beach we also treated ourselves to a visit at the resort's fantastic Spa. We opted for a 50 Minutes couples massage right before the big New Years Eve party and I loved the small break and tension relieving treatment. Therapists were super friendly and knew exactly what they were doing. The Spa itself is on the smaller end but offers a nice relaxation area as well as a sauna and steam bath. The Kempinski Muscat also has a very well equipped fitness and health club, which we didn't use (because duh, it was the festive season, wasn't it?!).
The perfect food for all tastes – and some nice drinks too
Those of you who are following my journey since a while know that food is a super important part of all our trips. We simply love to discover new flavours and we think food and drinks are an important part of how well we feel about a stay. And what can I say? If you like good food you will love Kempinski Muscat!
First of all, let me start by mentioning that the numerous choices and restaurants at the property never felt crowded, no matter how fully booked it might have been. This was remarkable as the hotel operated at full capacit but still managed to render a very attentive service! Breakfast was served as buffet, either at the hotels main restaurant "The Kitchen" or at "Zale" Beachclub. The buffet offered many sweet and savoury options, from a healthy juice bar, to live-cooking stations for eggs, waffles or crepes to Arabian delights or countless granola options. I particularly liked how well the buffets were managed as all buffet elements were doubled to avoid lines or crowds. They were also constantly looked after. The same applied for dinner at The Kitchen.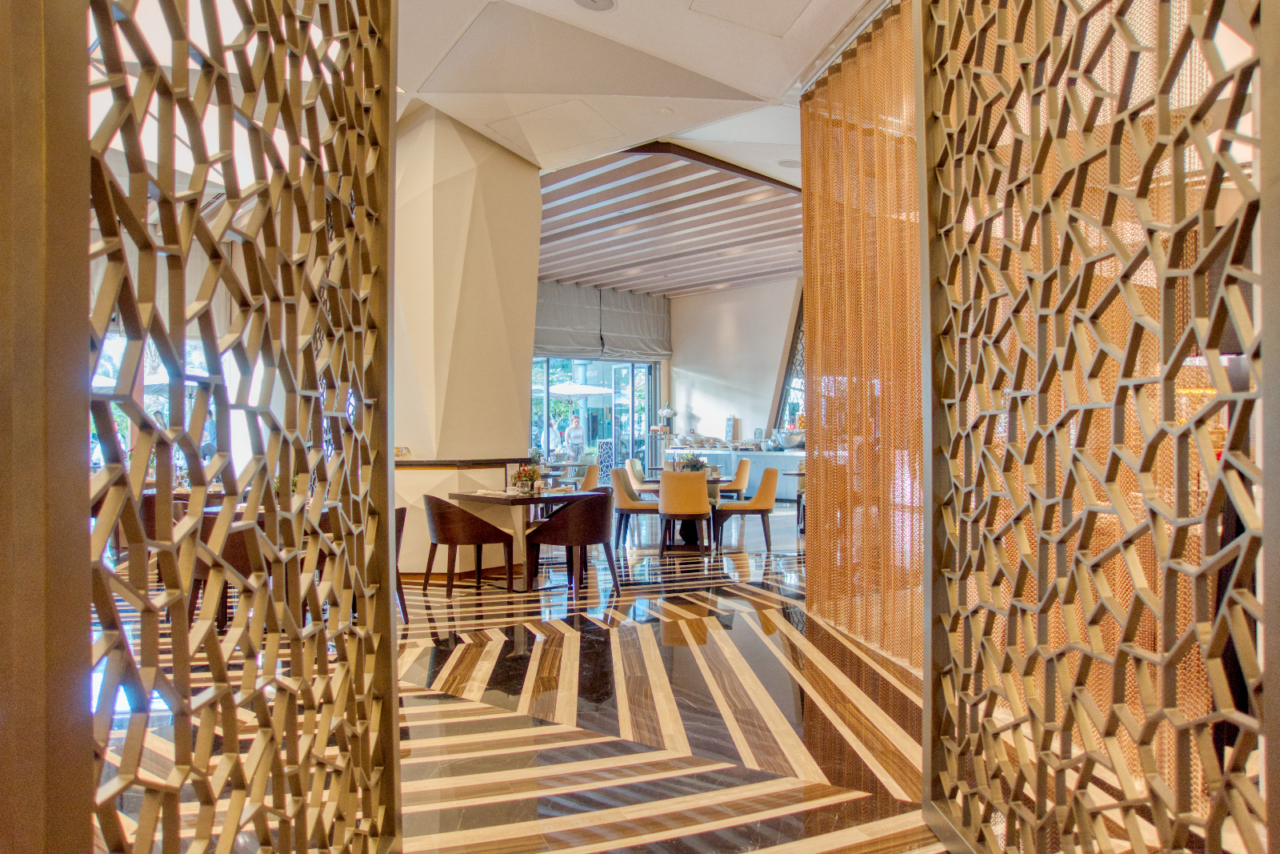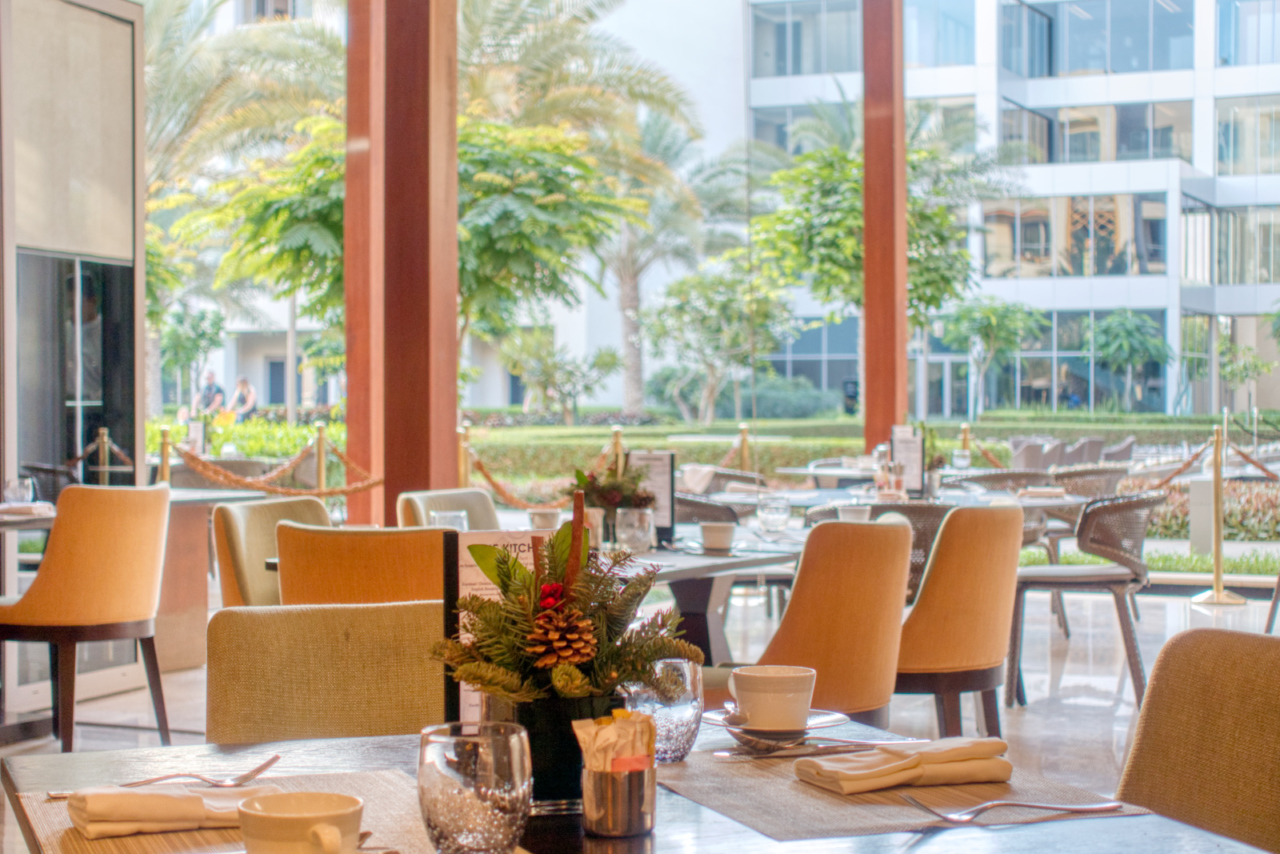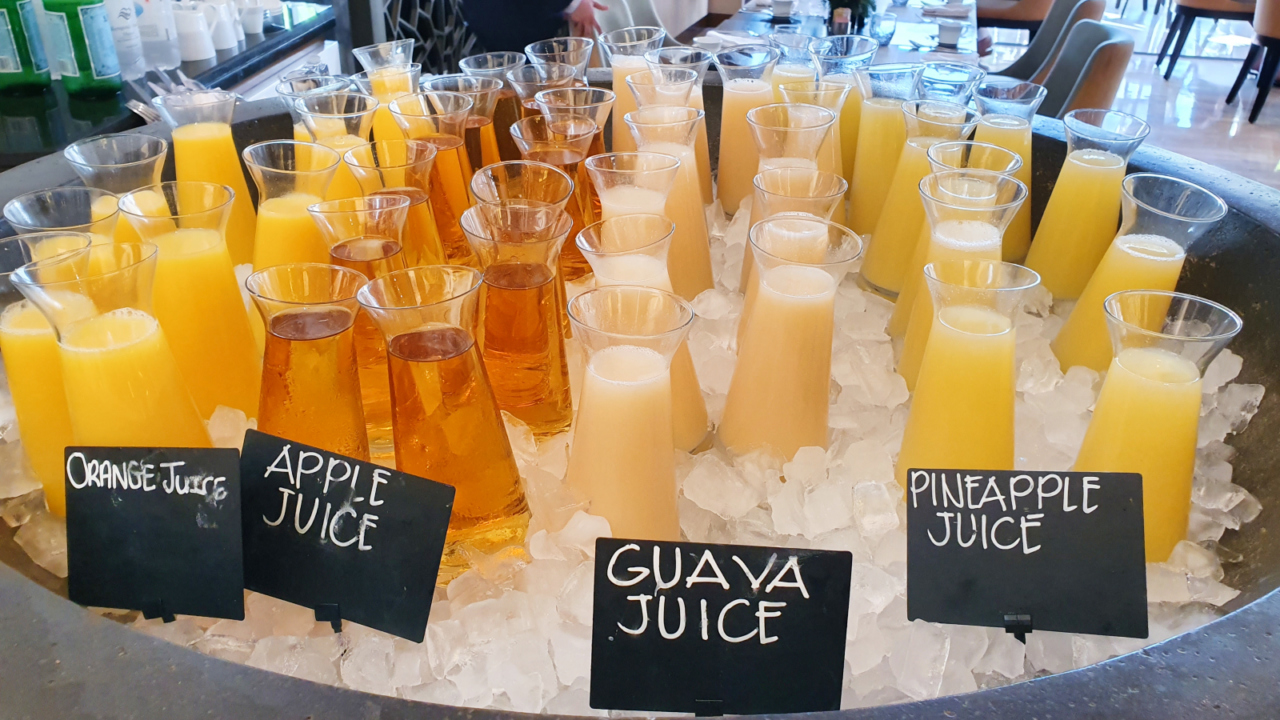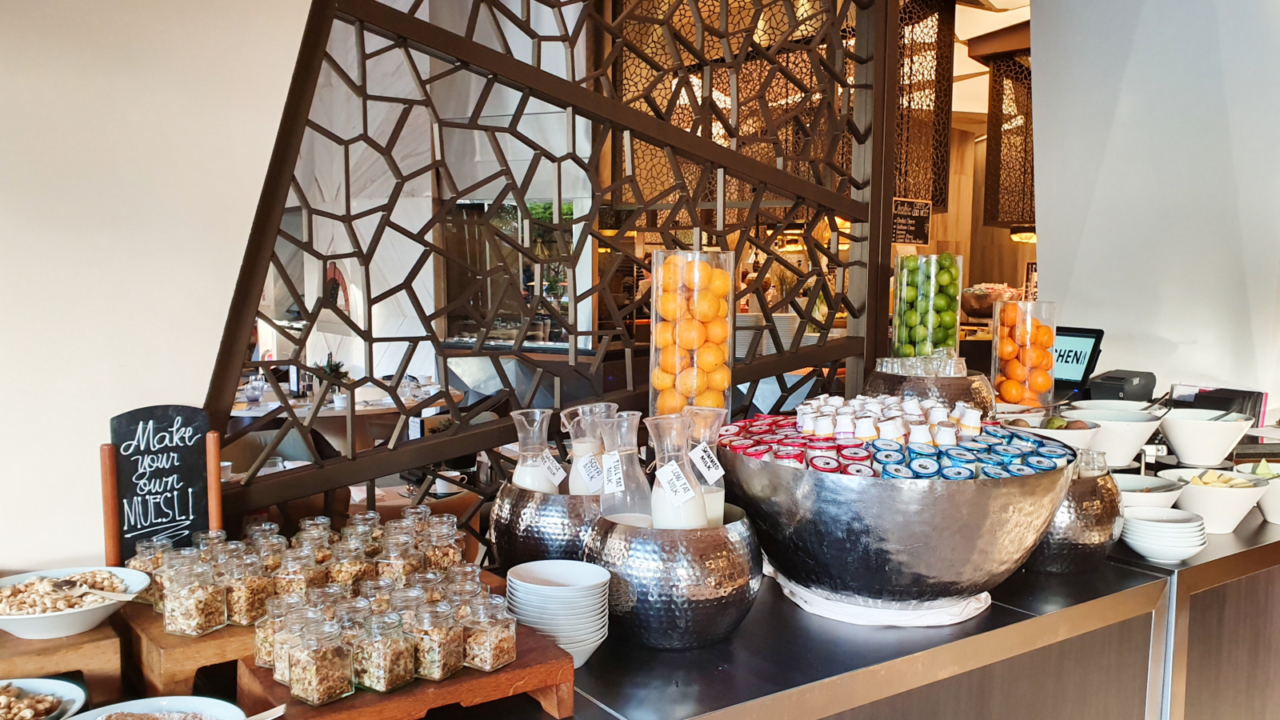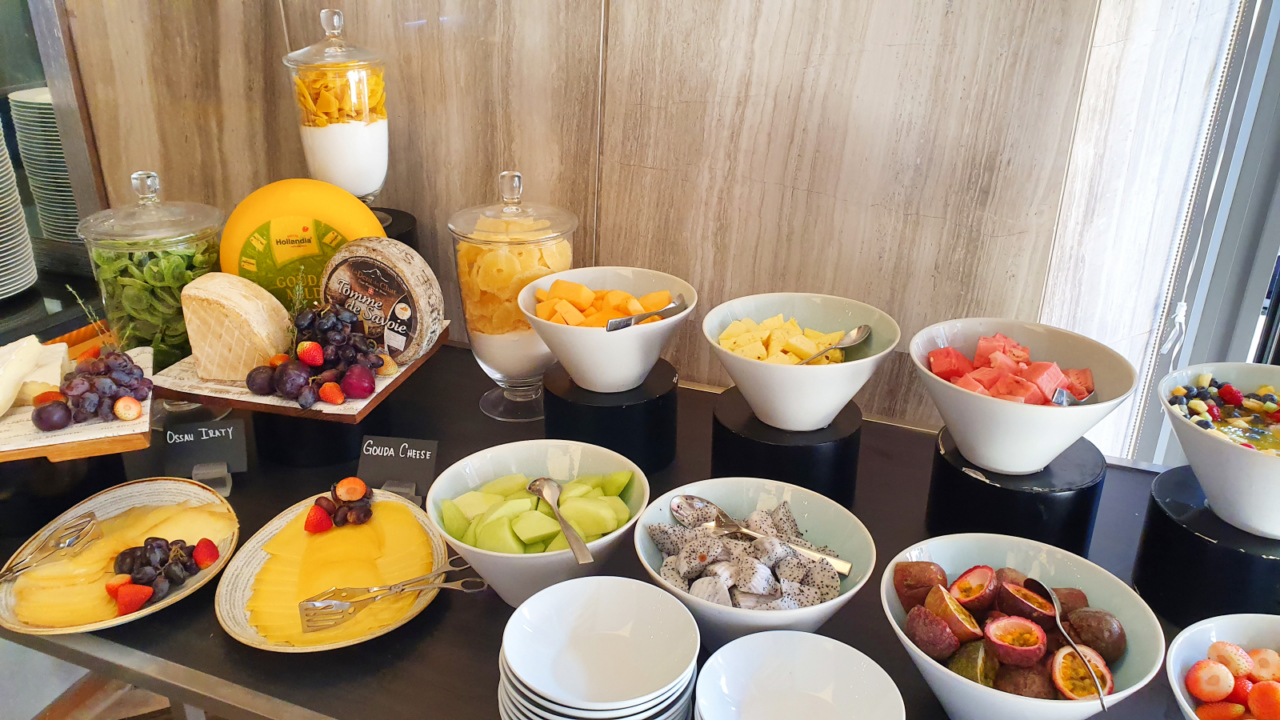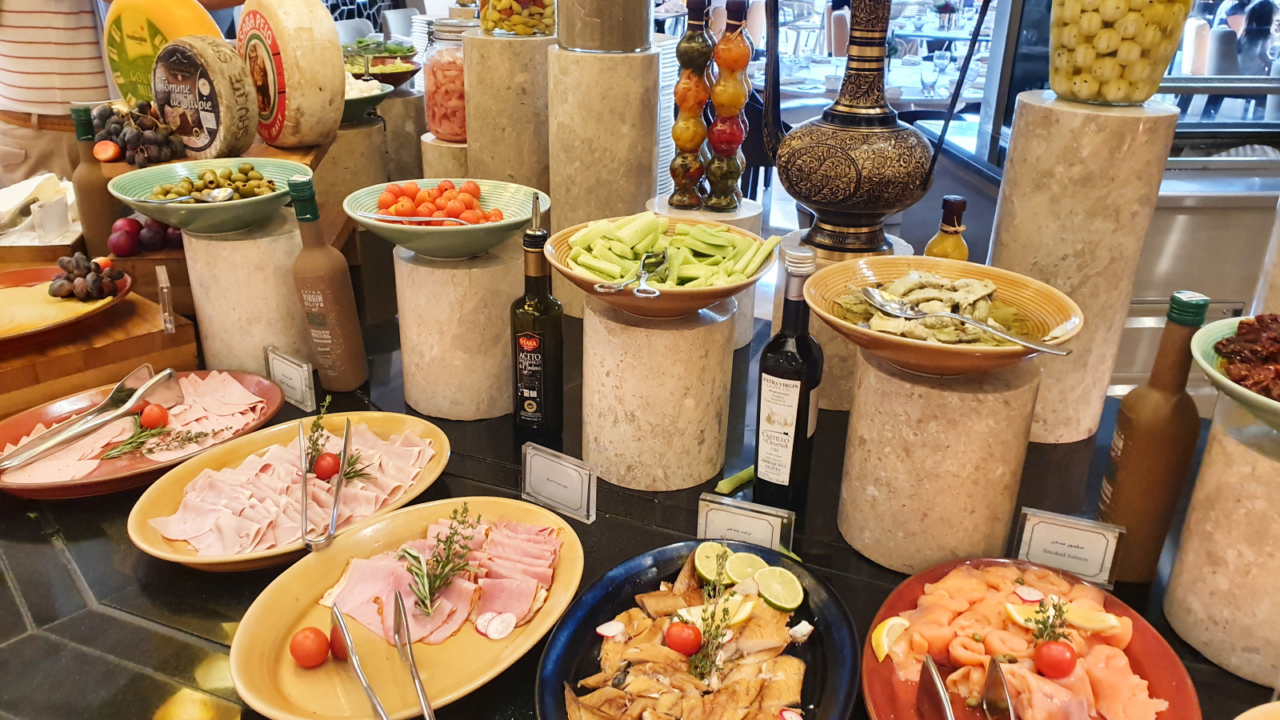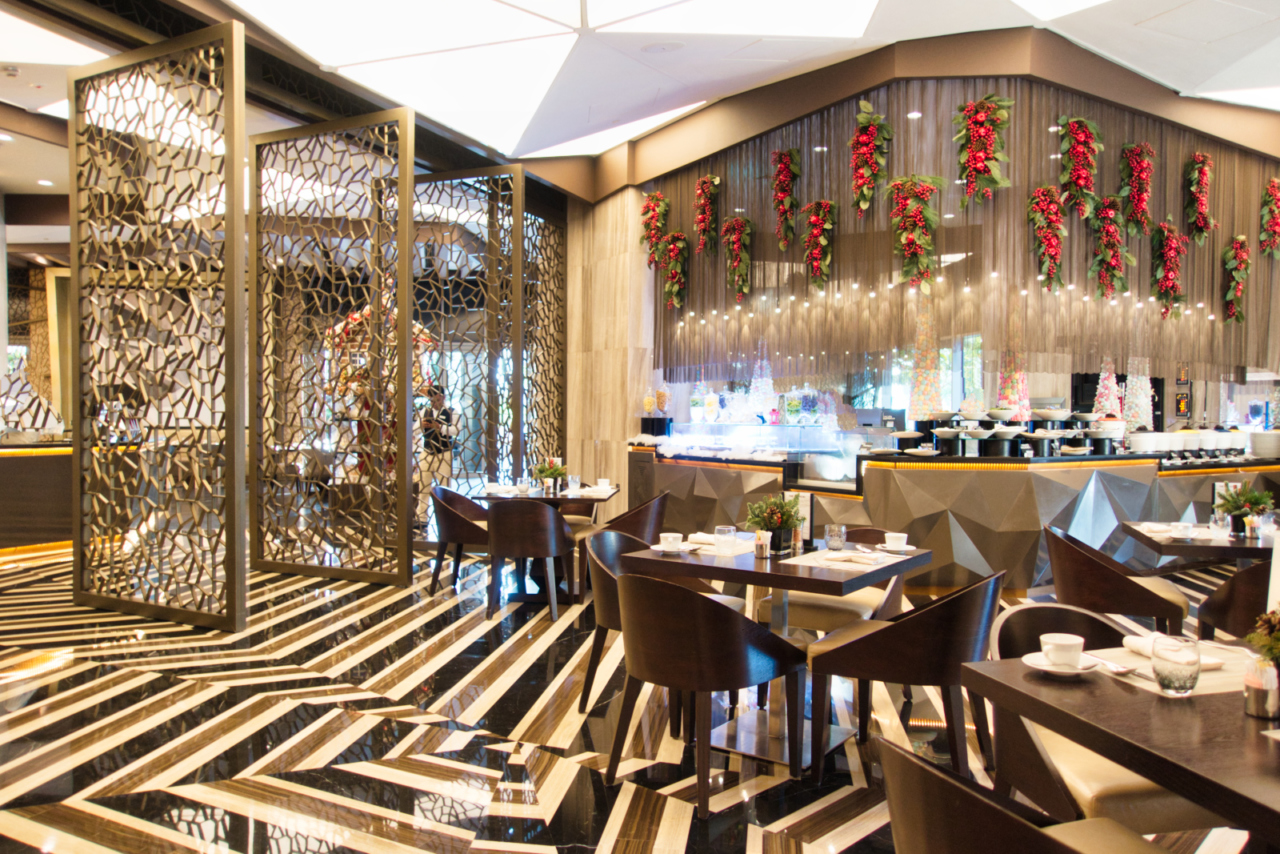 For a light lunch I loved Zale Beachclub the most. It offers fresh seafood & salads as well as light dishes. Try their signature Omani Lobster Salad, enjoy the sea view and thank me later. Apart from lunch, Zale also offers a great daily happy hour from 6pm – 8pm, with awesome cocktails and even better tunes as the sun sets. Another great option for an aperitif is offered at the lower lobby lounge: During "Ignite the night" at dawn the Kempinski invites guests to a free glass of bubbly along with some nibbles and live piano music. A nice treat before dinner you should experience at least once to meet other guests or get to know hotel staff members.
For dinner, we tried Soi Soi, the hotel's own Thai restaurant. which was fantastic, offering lighter options and fresh produce. We also visited their newly opened Countdown Sports Lounge for a fun night full of comfort food, lively vibes and casual drinks. If you visit I recommend you to try their Kickoff-Margaritha, Burgers and loaded Nachos.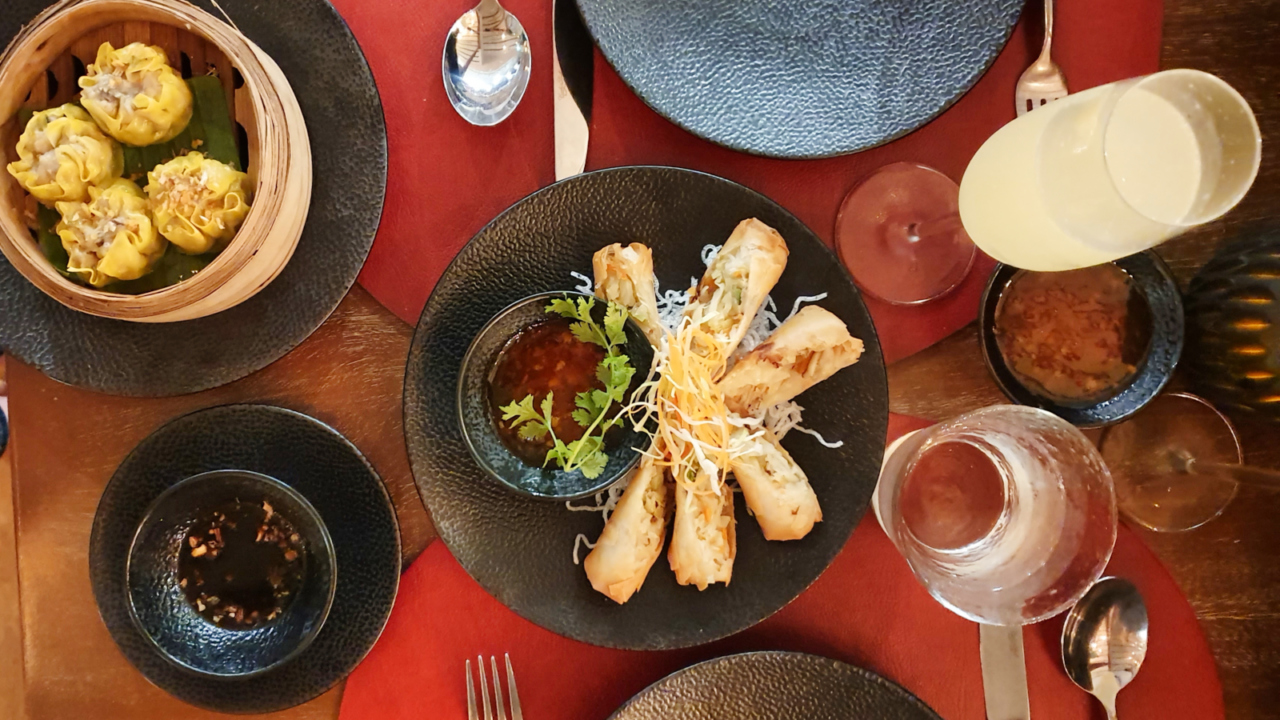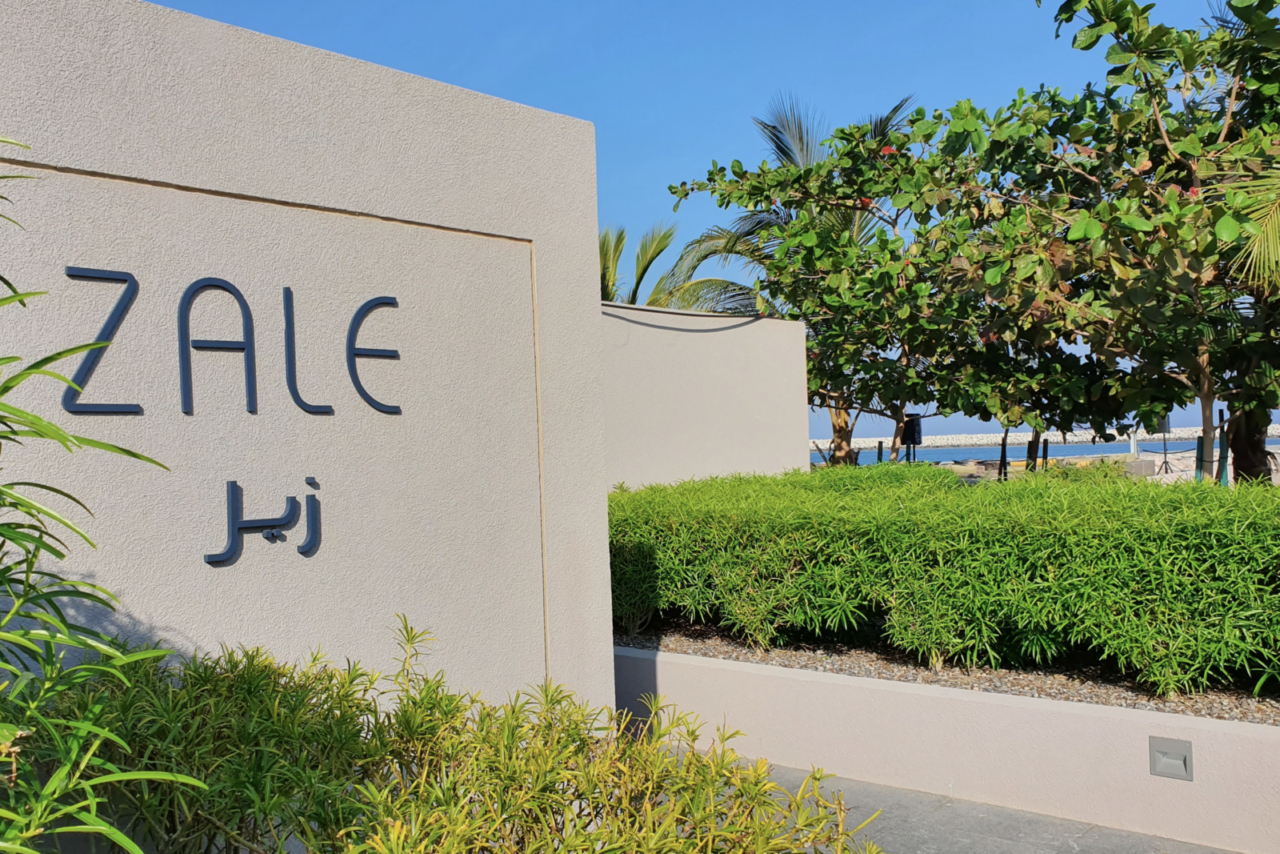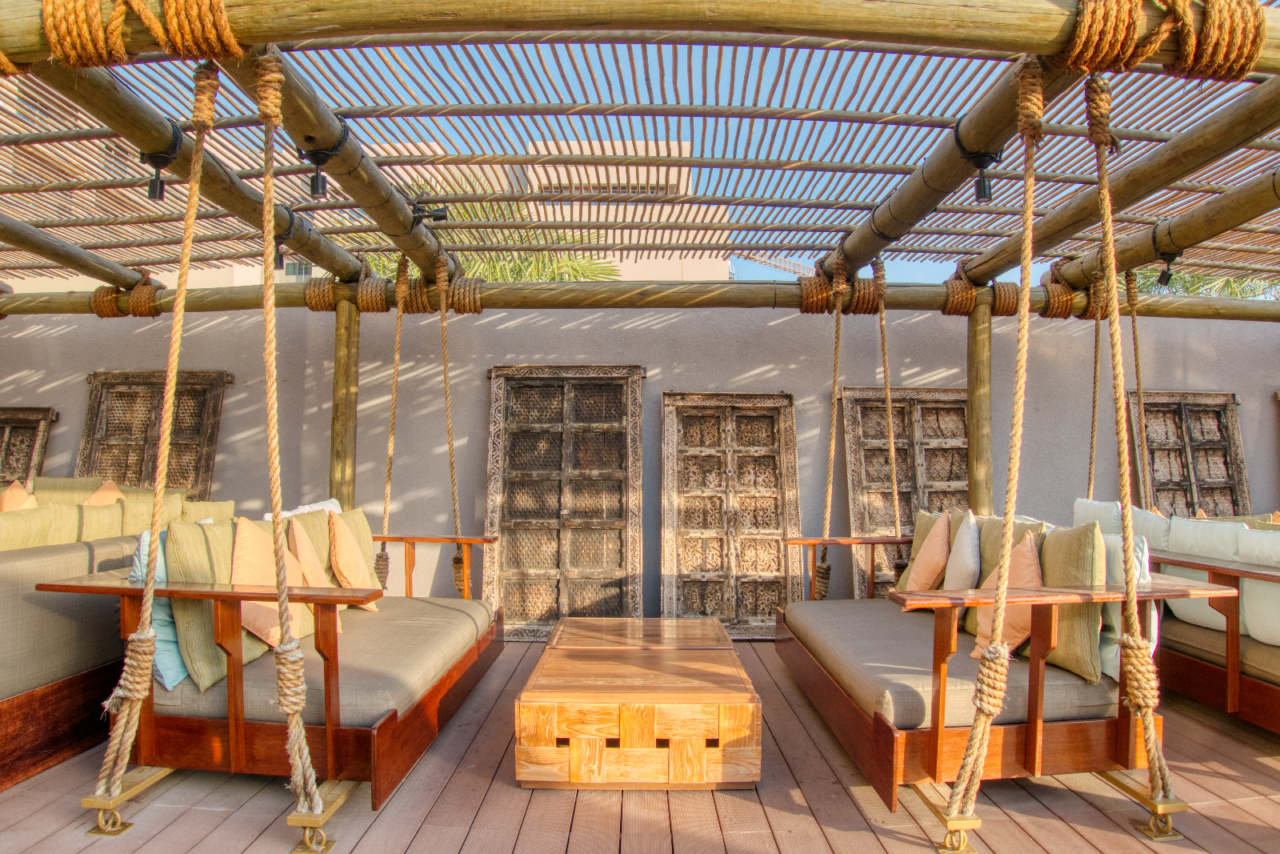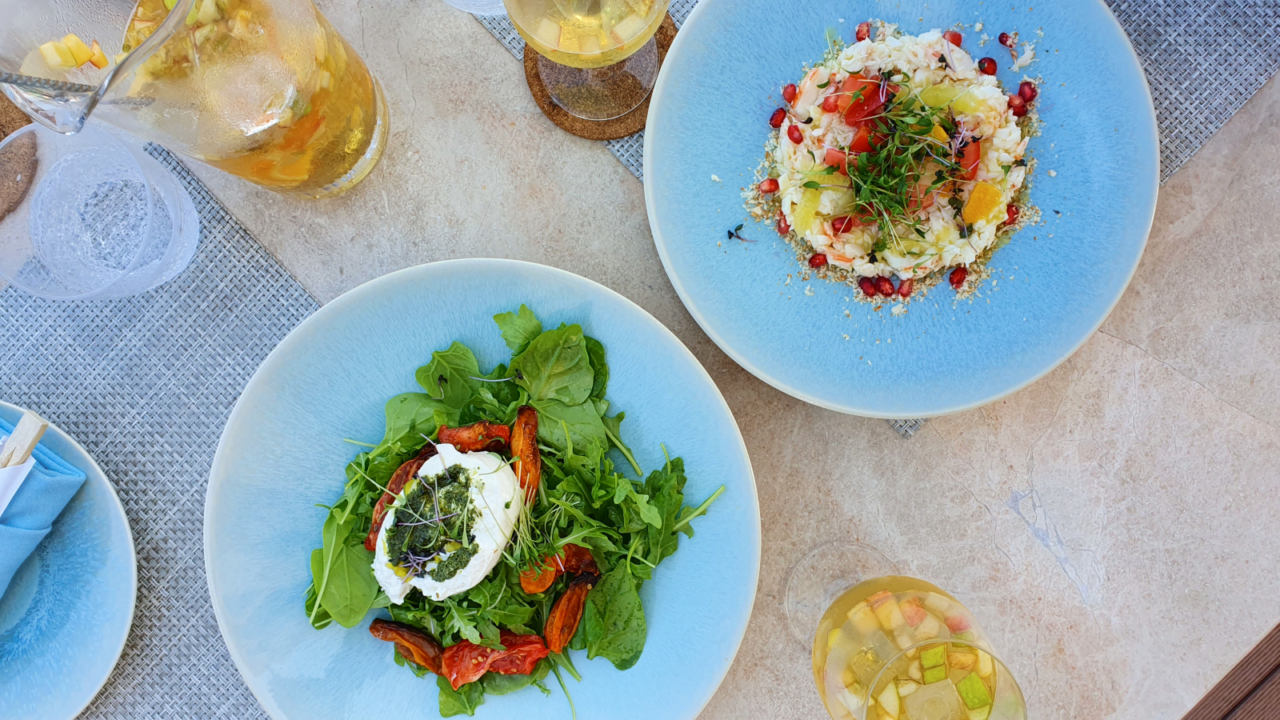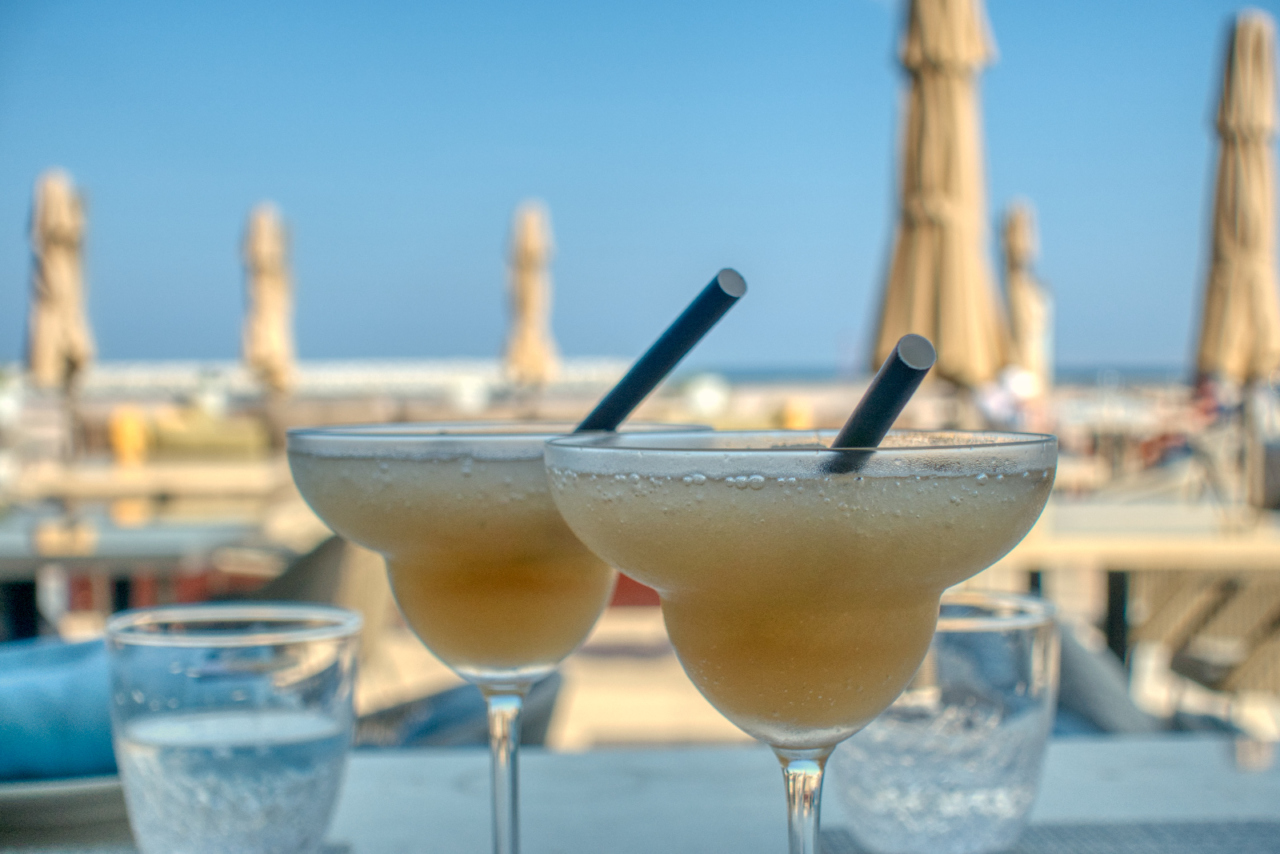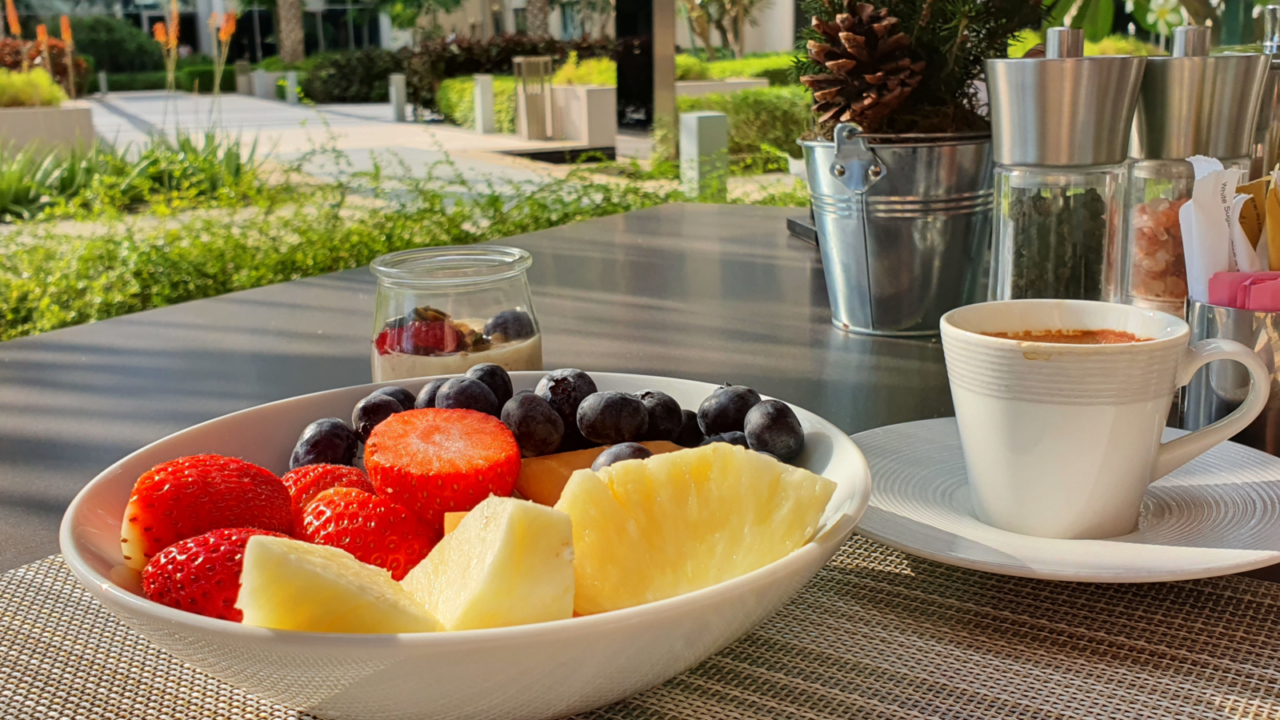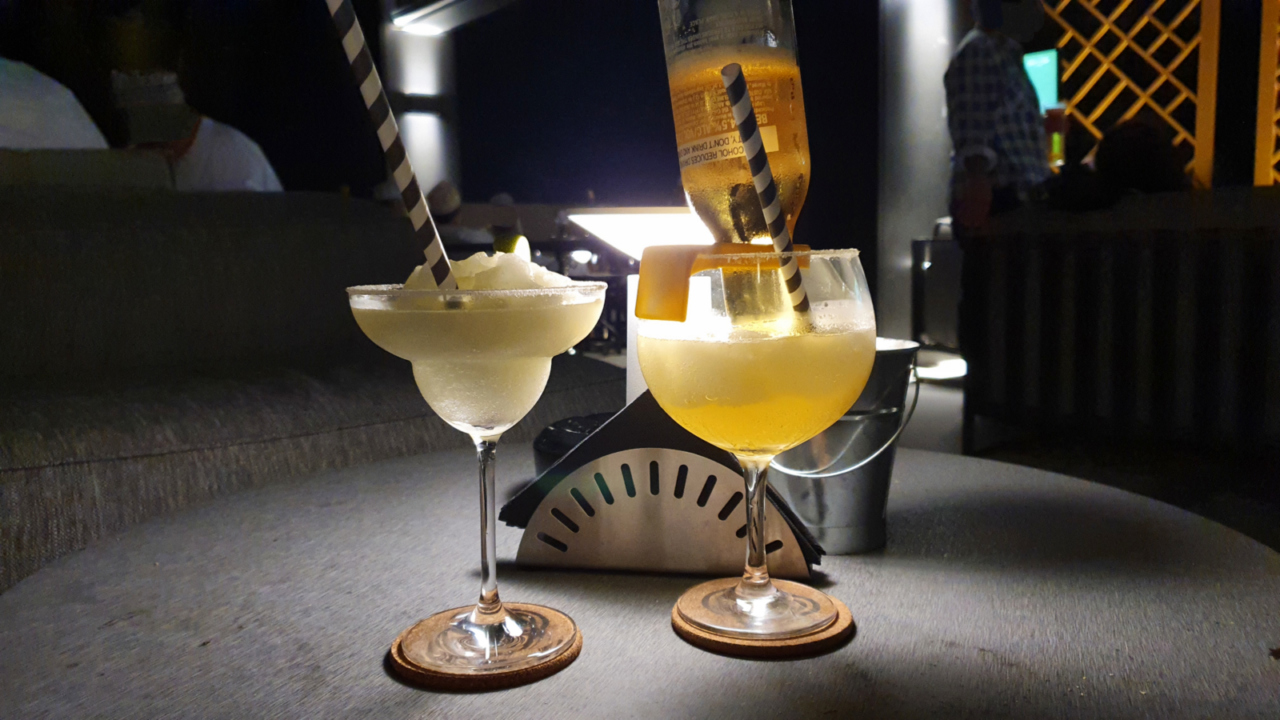 Passport & Palmtree conclusion
Our first visit to Oman made for the perfect way to end the year and start a new one with only good memories. If you are looking for a modern yet luxurious beach resort in Muscat, the Kempinski will not disappoint. I have to admit the brand was not on my mind but that absolutely changed after my stay. The cutting edge associates are beyond friendly, the prime beachfront location is stunning and the food and service are simply best-in-class. A fantastic resort if you are looking to relax and definitely on my list for a second visit whenever I'm in need for a sunny getaway.
Have you been to Oman? Share with me your experiences and suggestions for places to visit in the comments!
If you like the region, check out my tips for Dubai as a destination too!