When it comes to sipping a delicious cocktail or a bubbly glass of champagne, I love a good view. From big city lights to amazing skylines – here are my favourite bars with a view.
Mandarin Bar in Las Vegas
Located on the 23rd floor of my all time favourite Vegas hotel, Mandarin Bar (pictured in the title image) offers breathtaking views of the Strip through floor-to-ceiling windows. Come for sundowners and watch the city's neon lights turn on while sipping one of their signature cocktails. I recommend to try the Un-Usual Negroni, an eclectic mix of orange zest, Plymouth Gin, Lillet Blanc and Aperol. The bar also offers light bites in case you are so fascinated by the view that you forget to make it to your dinner date.
eyebar in Hong Kong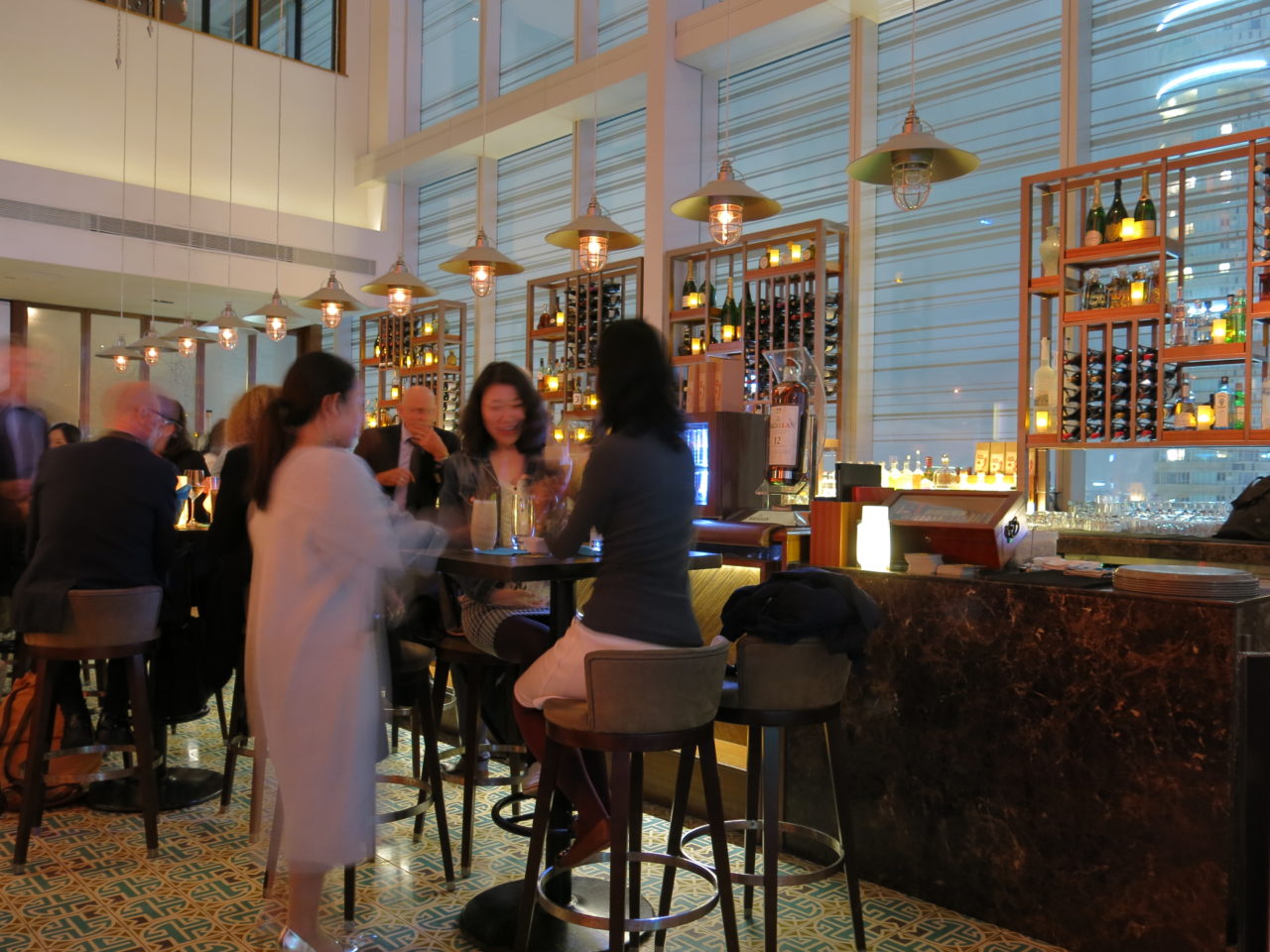 Hong Kong has a large choice of bars with a view. Cross the harbour to Kowloon to visit one of my favourite venues and experience stunning views of Hong Kongs skyline. eyebar is located on the 30th floor of ISquare Mall and offers a nice outdoor terrace as well as indoor seating. Visit during their daily sunset hour (6-9 pm) and enjoy happy hour drinks and free bar bites. Also it is a great place to meet Hong Kong locals, as it is much less touristy than other options across the river.
The Lounge by Aman in Tokyo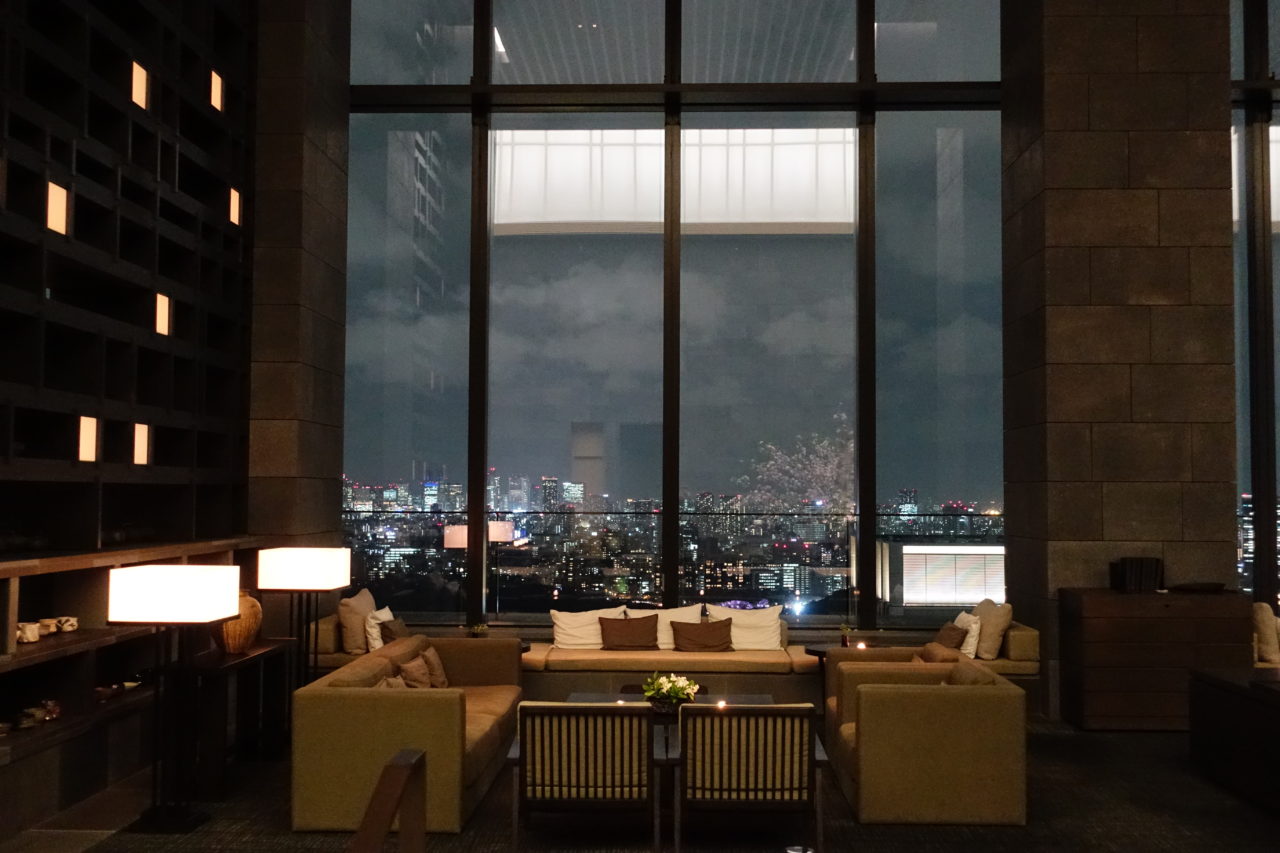 Aman is Tokyo's newest luxury hotel and home to one of the city's most upscale bars with a view. Drinks are expensive but well worth the cost as taste and quality are excellent. Make sure to sit at the bar to enjoy the best views of Tokyo's many skyscrapers.
At.mosphere Lounge in Dubai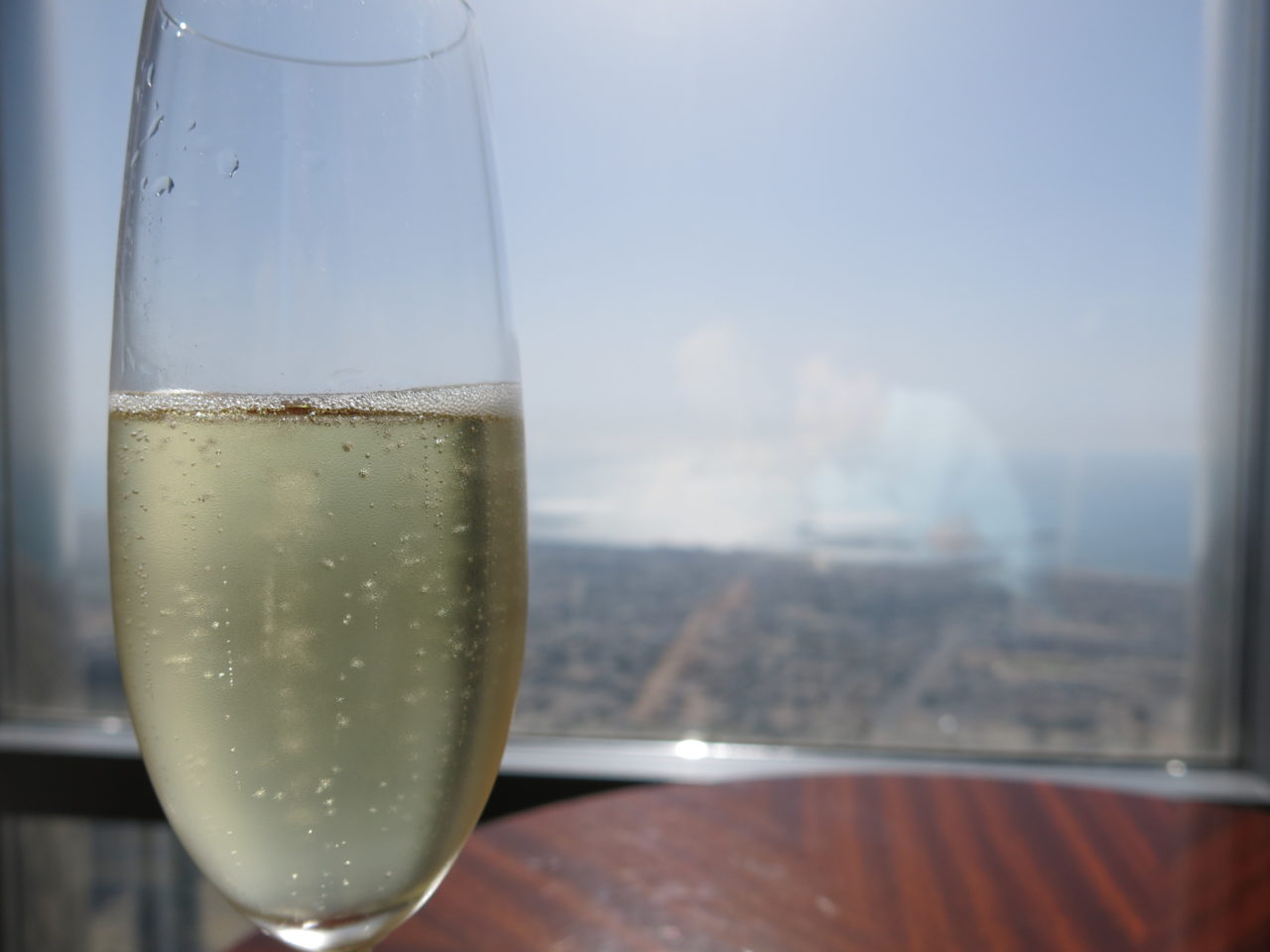 You can't beat the worlds tallest building when it comes to stunning views. Located on the 123rd floor of the Burj Khalifa in Dubai At.mosphere Lounge offers incomparable views of the ever evolving city. Order a sparkling glass of bubbly or a tropical mocktail and take it all in. Don't forget it comes with a pricetag and you'll definitely need a reservation to get in.
Bar Armas in Palma de Mallorca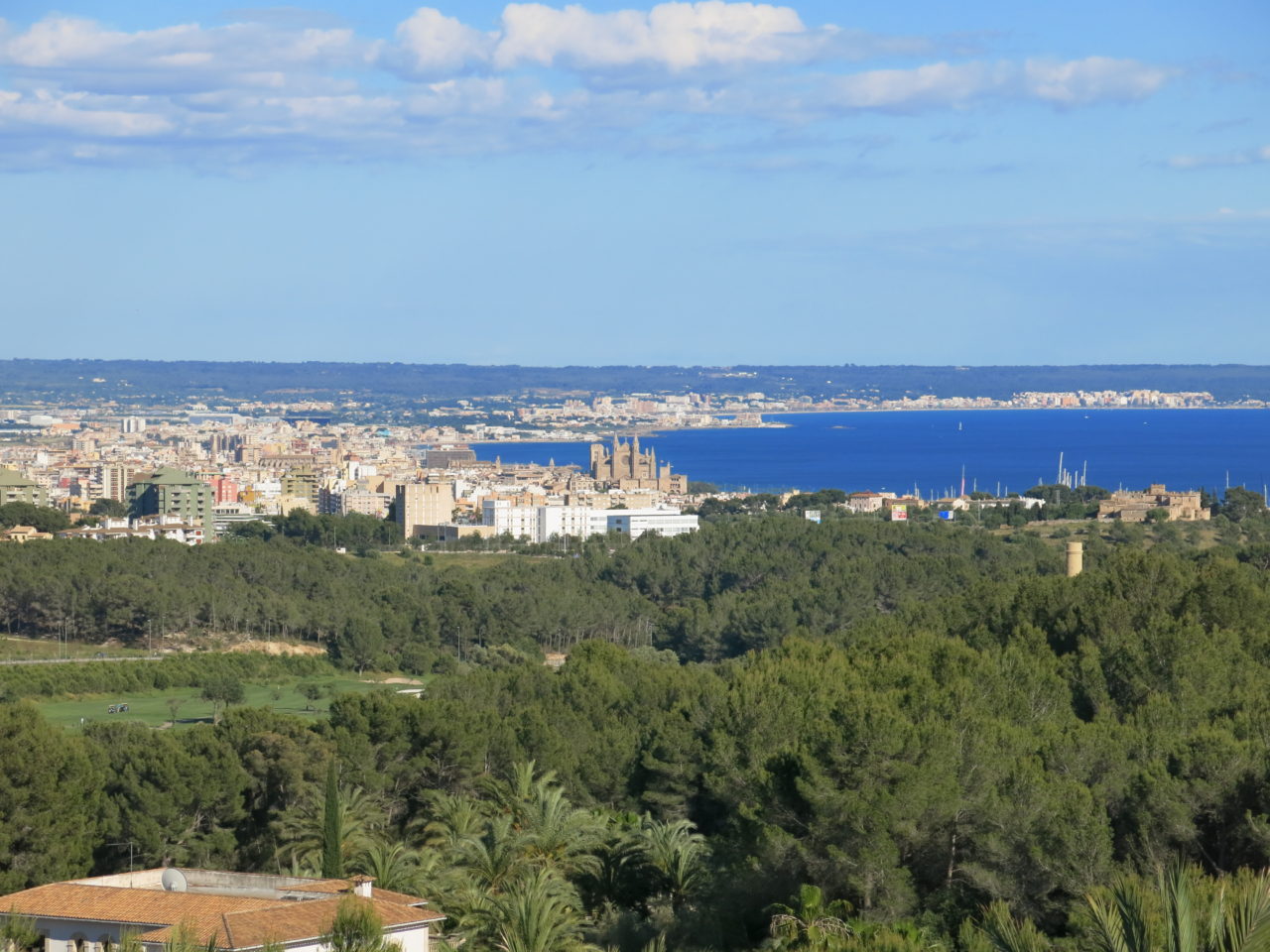 Bar Armas is located in the classy Castillo Hotel Son Vida high above Palma de Mallorca. Make sure to get a seat on one of the comfortable sofas on the beautiful outdoor terrace to enjoy stunning views of the bay of Palma. Surrounded by lush gardens you will immediately feel relaxed while sipping one of the bar's signature cocktails.
What about you? Which are your favourite bars with a view? I'd love to hear your recommendations!