A and I took three weeks off this spring to travel to China. First on our list was Beijing –  for the first time for both of us. The Chinese capital is an exciting mix between ancient cultural heritage and modernization. The city is changing by the hour and growing fast so it might feel a little overwhelming when planning your trip. Therefore I thought I'd share some travel tips for Beijing first time visitors. Keep on reading for your game plan and discover all that Beijing has to offer.
The best time to visit Beijing
We visited Beijing in April which turned out to be the perfect period to visit the Chinese capital. We had four amazing days with nothing but blue skies and sunshine as well – it was not to hot or cold and there were no smog issues. With light winds and no rain the weather was perfect which made exploring the city so much fun. My advise would be to visit Beijing in spring or autumn. Winters can get extremely cold and gloomy while summers tend to be hot and smoggy.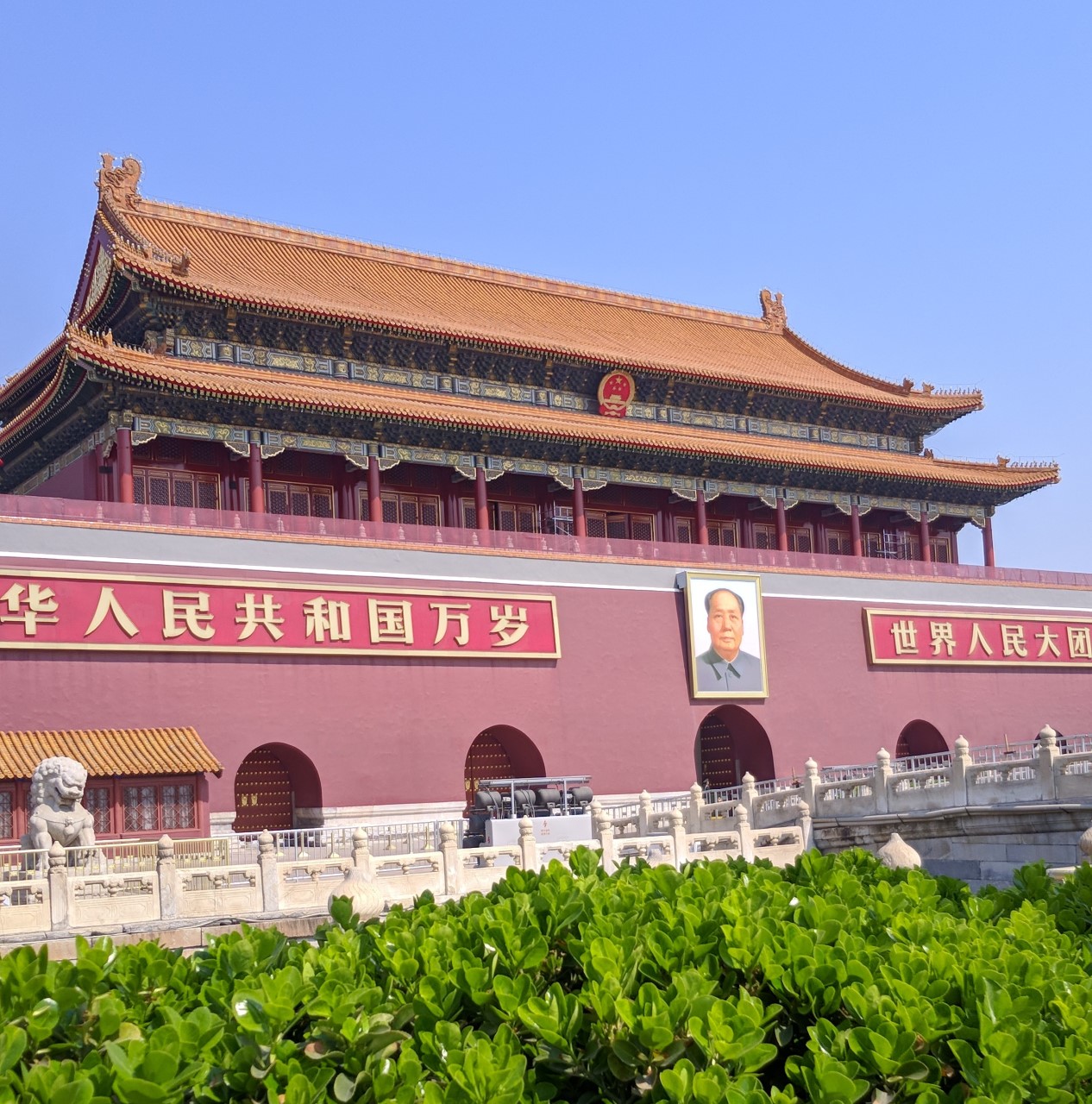 Where to stay in Beijing
We chose to stay in Wangfujing which turned out to be a real jackpot and I would definitely recommend to consider the area when choosing your accommodation. It is centrally located and in walking distance of some of Beijing's most famous sights such as Tiananmen Square or the Forbidden City. Additionally, there are many great shopping and dining options in this area – from the famous Snack Street to high class restaurants. Additionally, there are several subway stations in the area that take you to all iconic landmarks of the city. There are many hotels in different price categories and most Beijing luxury hotels are located in the area. We stayed at the Renaissance Hotel Beijing which was great. We also had the chance to quickly visit the brand new Mandarin Oriental Wangfujing and I would definitely recommend as well if you want to spoil yourself while visiting Beijing.
Another nice option to stay if you like to have some more western options for dining and shopping nearby and nightlife is important to you is Sanlitun. The area is super hip and offers plenty of nice hotel options to check out. Sanlitun is home to Taikoo Lee, one of Beijing's hippest shopping malls as well as the capitals' most famous bar street and the iconic Workers' Stadium.
If you come to the city for business or are keen to discover the most modern part of the city, I would suggest to stay in Beijing Central Business District (CBD). There are many international brands and hotels located there and you will be located amongst some of the capitals most iconic new skyscrapers.
What to do and see in Beijing: Sightseeing Highlights
Beijing is a city full of contrasts and offers many historic landmarks as well impressive contemporary sights. Here comes my must-see list for Beijing, according to our four day itinerary:
The best Restaurants and Bars in Beijing
As in every huge city, dining options in Beijing are countless. If your time in the city is limited, I would highly recommend to try Beijing Roast Duck at least once. We went to famous Beijing Da Dong, located close to Wangfujing Street. The atmosphere was rather modern and the roasted duck was delicious at a very reasonable price. Make sure to make a reservation upfront, as it can get crowded. Other great options for roast duck that were recommended to us include Duck de Chine as well as Siji Minfu.
For drinks you can either go to Sanlitun Bar Street or try one of Beijing's upscale bars with a view. I would recommend to try the rooftop bar at the Peninsula, the rooftop terrace of MO Bar at Mandarin Oriental or the Atmosphere Bar at the Shangri-La.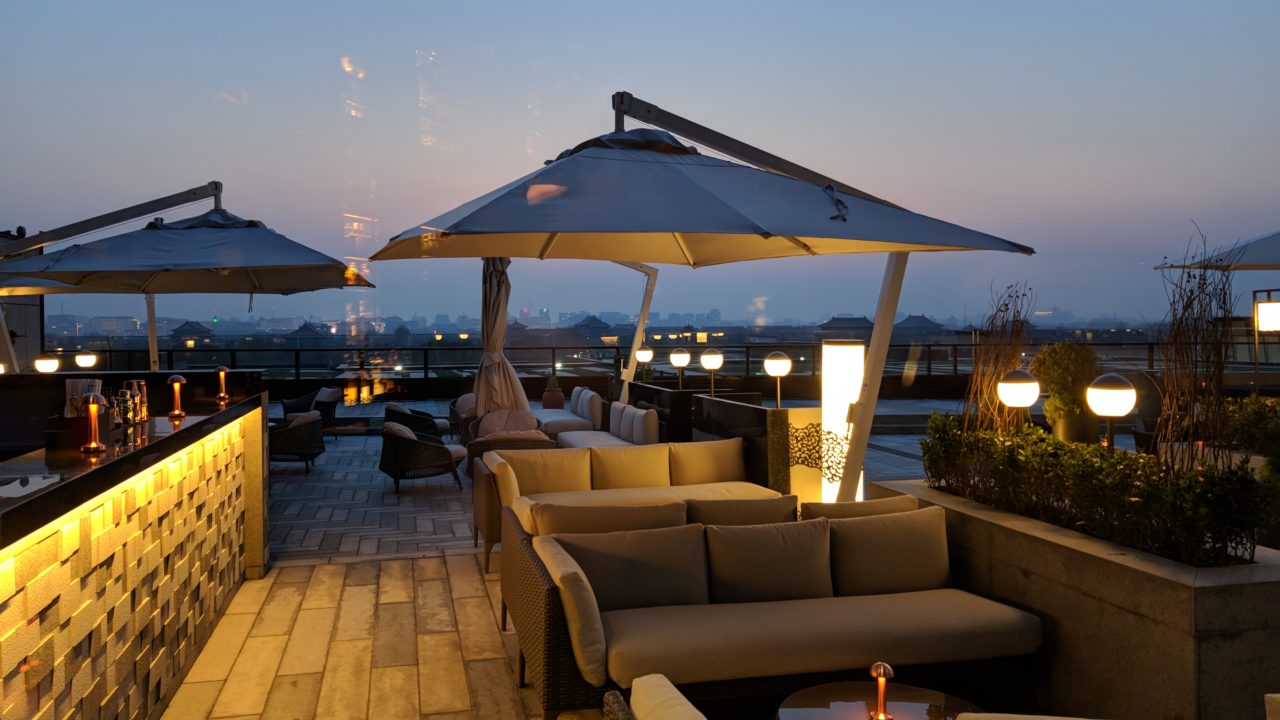 If you are up for an adventure you should definitely head to Wangfujing Snack Street where you will find countless street food options from sweet treats to scorpions on a stick. Go in the late afternoon when all joints are open and the atmosphere is dazzling.
If you are travelling on a budget and looking for a decent noodle place (where you can at least understand what's on the menu) try Hefu Noodle. It is a very popular Chinese chain of noodle joints and value for money as well as size and taste of the dishes are good. Hefu Noodle does not take credit cards, so make sure to bring cash.
Best shopping in Beijing
When visiting Beijing for the first time, I was surprised by the abundance of shops and malls in the city. If you want you really can shop until you drop in this city, with all major luxury brands and department stores being present. The best areas to shop are Wangfujing Street as well as Taikoo Li Sanlitun. Prices are similar to most European cities. so don't expect a bargain except for Chinese local brands.
How to get around in Beijing
During our trip we mostly explored the city walking, as Beijing is a must more walkable city than you might think. It is huge however, so make sure to bring your most comfortable sneakers with you.
The second most convenient way to get around in Beijing is the subway. Ticket selling machines are all in english and so are the signs. Just be prepared that you will need cash to redeem a ticket and be aware that your bags will be scanned when entering a subway station due to security reasons. If you avoid rush hour, the subway is a fantastic option are stuff is helpful and all stations we saw were clean and modern.
Should you want to get around by taxi it is very important that you carry the address you want to go written in Chinese language with you. Most taxi drivers do not speak English at all.
Watch Outs when visiting Beijing
Beijing is a very safe city and very well-organized. Even though if most people do not speak English, Beijingers are very helpful and will always try to help you out. However, there are a few watch-outs and tips you should consider when visiting for the first time:
Chinese Visa

Most countries do need a visa when visiting China. Make sure to get yours in advance and consider using visa service providers in your home country who can help you with the process.

Internet in China

The internet is very (and by that I mean very) restricted in China. Services such as Google, Social Media or WhatsApp do not work at all in Beijing. Make sure to bring alternative options for maps and translation as you might need them. You also can consider installing a VPN before entering China to at least have a chance to use some of your regular apps and websites, but be aware that not all VPNs work and you can not fully rely on that option. Also, be aware that Chinese don't really use Tripadvisor and it is not a very reliable source of information while in Beijing. Use local pages like The Beijinger to find recommendations instead.

Credit Cards

One of the things I was most surprised by, is how unusual it is for people in Beijing to pay by credit card. China has quickly moved to mobile payment through AliPay or WeChat, while card providers such as American Express are not very common. Be sure to bring a Master Card or Visa and always carry some cash with you for subway tickets or admission fees as well as smaller shops and restaurants.

Security Checks

As I said, Beijing is a very safe city. This comes with certain security restrictions though. You will need to go though bag and security scans at all subway stations as well as major tourist attractions such as Tiananmen Square. Also, the local law asks to carry your passport with you at all times if you are a foreign visitor.

Tourist Tricks

Be aware of Chinese strangers who approach you at big tourist spots and speak very good English. They will try to sell you a tour guide or take you to tea ceremonies, which both are tricks to make you pay way too high fees afterwards. Keep it simple but polite and decline their offers. If you want to book a tour guide you should do so in advance and ask your hotel concierge for a recommendation.
I hope you will enjoy planning your first trip to Beijing and see as much as possible of this fantastic city. If you have any questions I can help you with or want to share your experiences, leave me a comment. Also, if you are interested in my city guide for Hong Kong, you can find it on this blog.