When it comes to traveling, A and I love trying new culinary experiences and taste local flavours. No wonder I was beyond excited when the St. Regis Mauritius invited us to experience their exclusive Chef's Table during our recent stay. Continue reading to learn more about this unique chance to try some of the best food on the island.
An intimate setting and a heaven for foodies
Our Chef's Table experience started by meeting the Chef, Ravi Aukhaj, who invited us to join him in his kitchen for dinner. There was a private table set up in the room, overlooking the busy kitchen and giving us the opportunity to witness what a typical night behind the restaurant scenes looked like. Chef Ravi then explained the menu of the night to us before he started to work his magic in the kitchen. What followed was an amazing dinner experience with all sorts of flavours and four high cuisine courses. Here is our menu:
Tuna tartar, yuzu & pomme gaufrette
Pan seared foie gras. Balsamic glazed strawberry.
Smoked black angus beef tenderloin. Vanilla cauliflower and red berries chutney.
Mauritian ring platter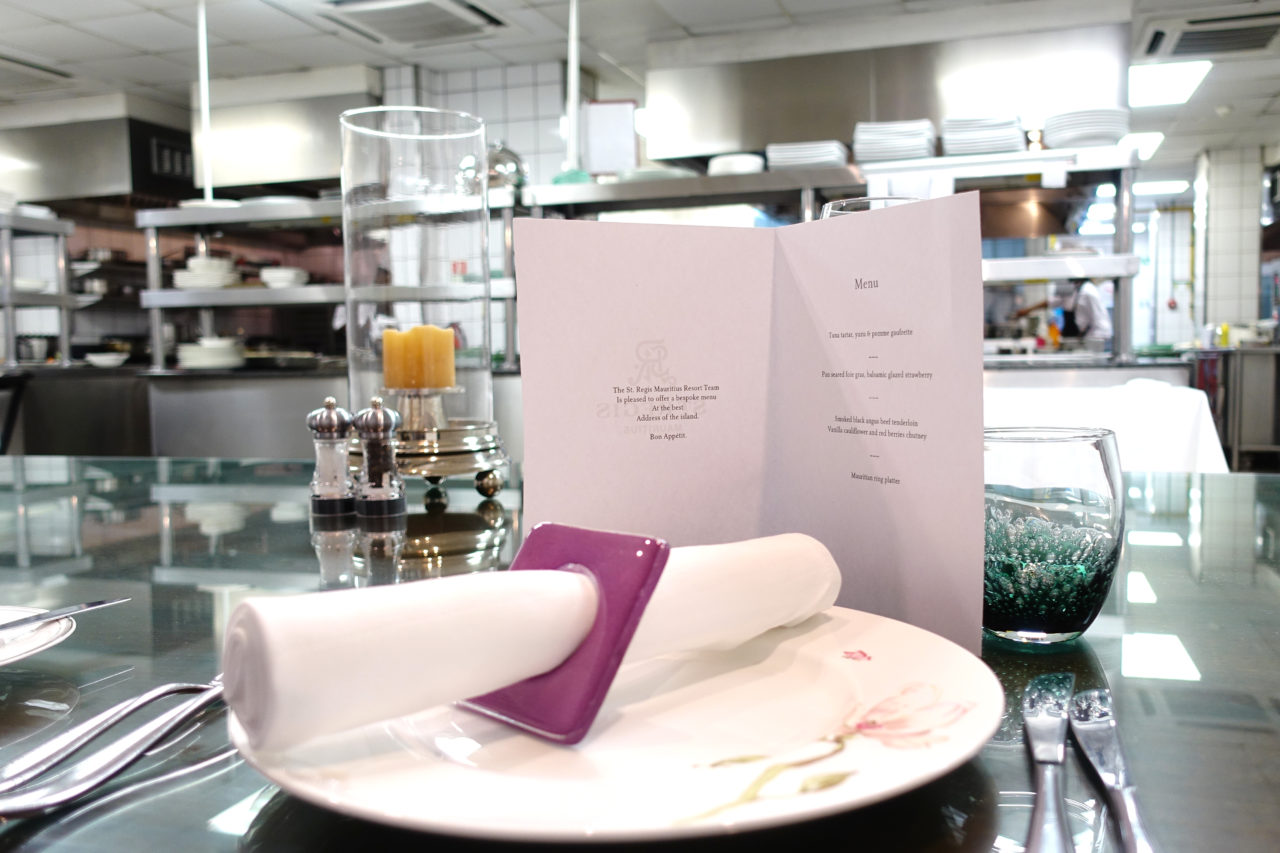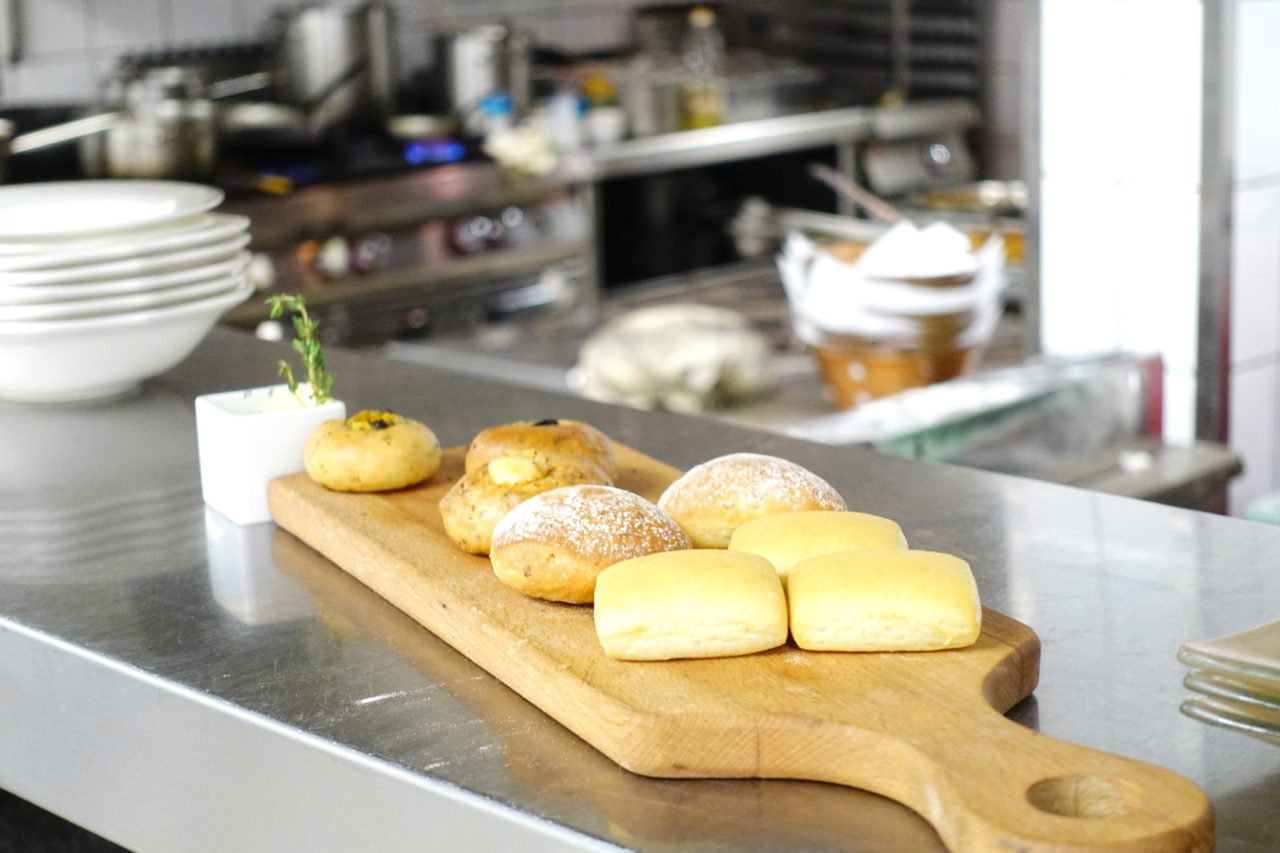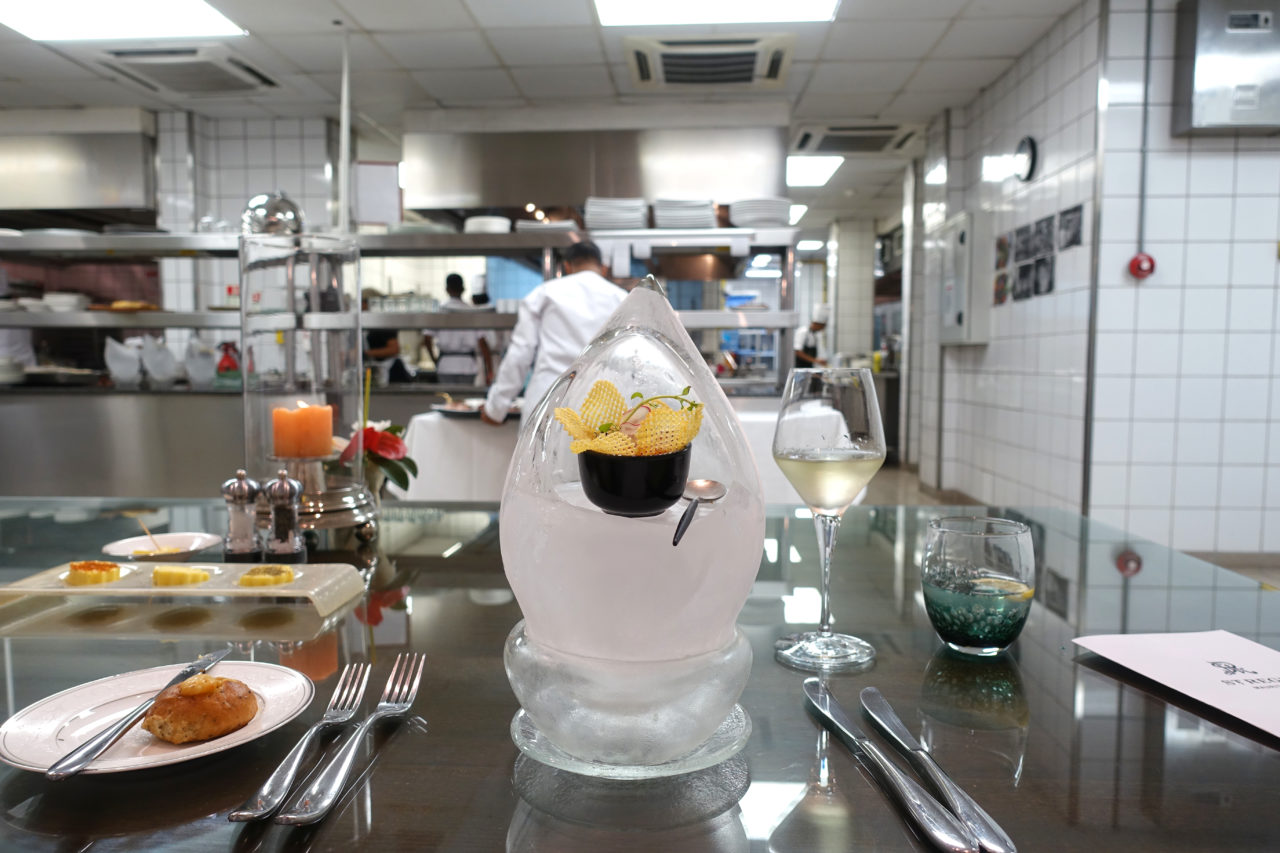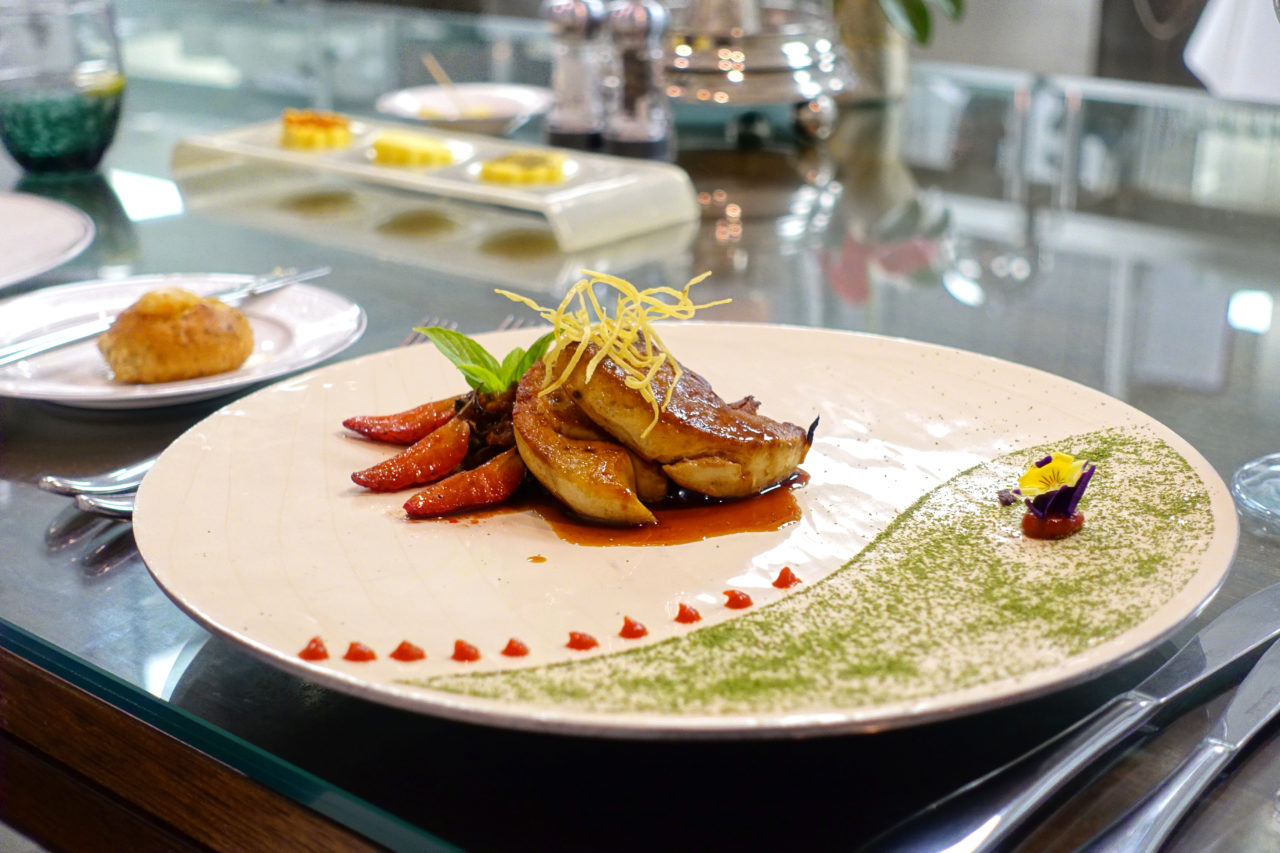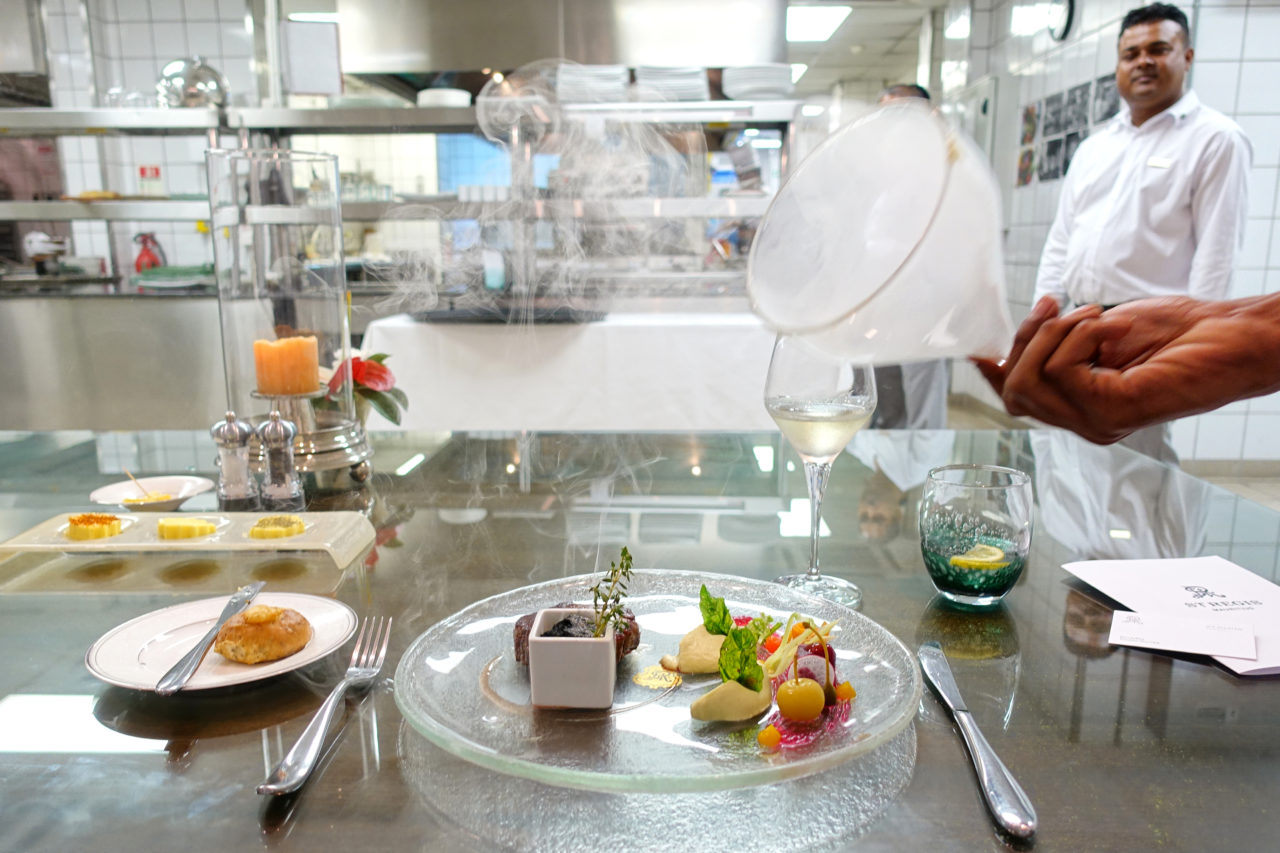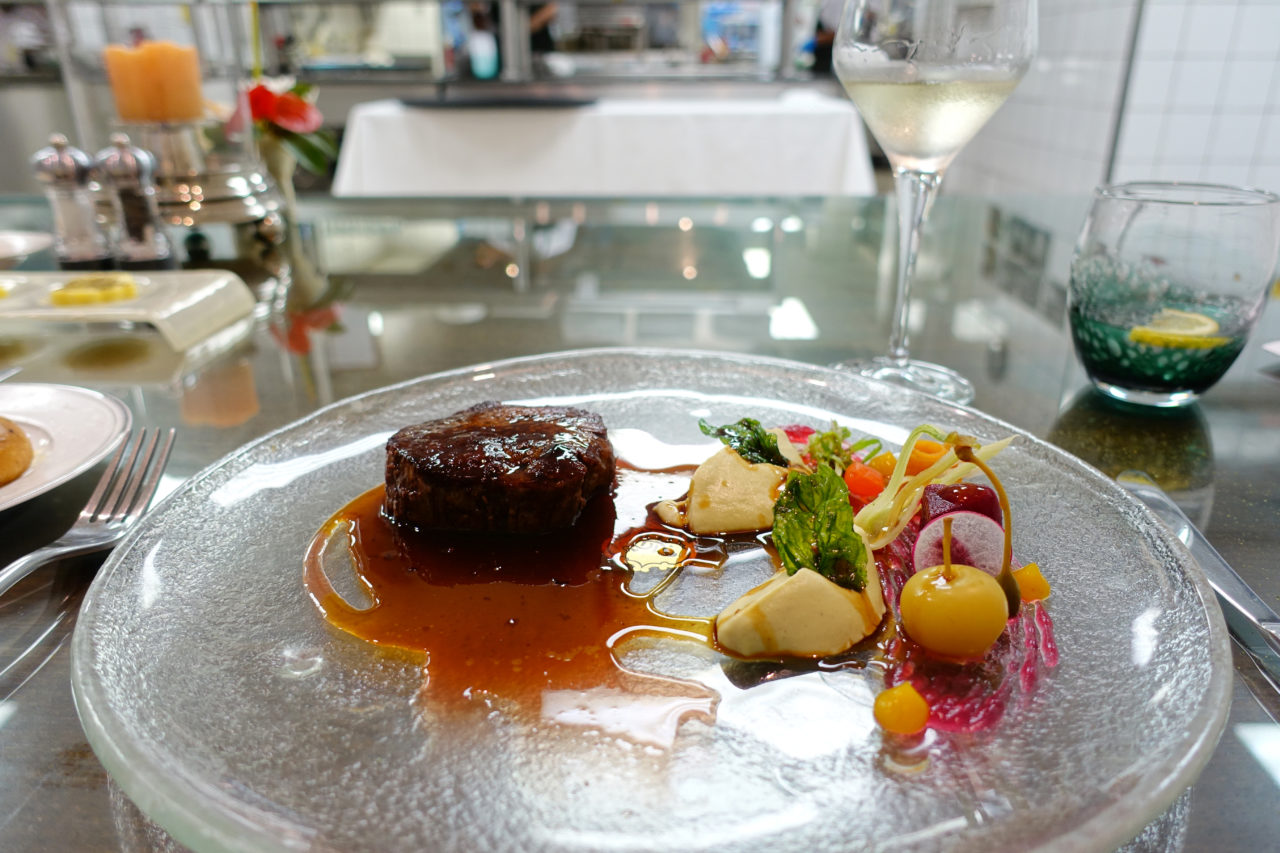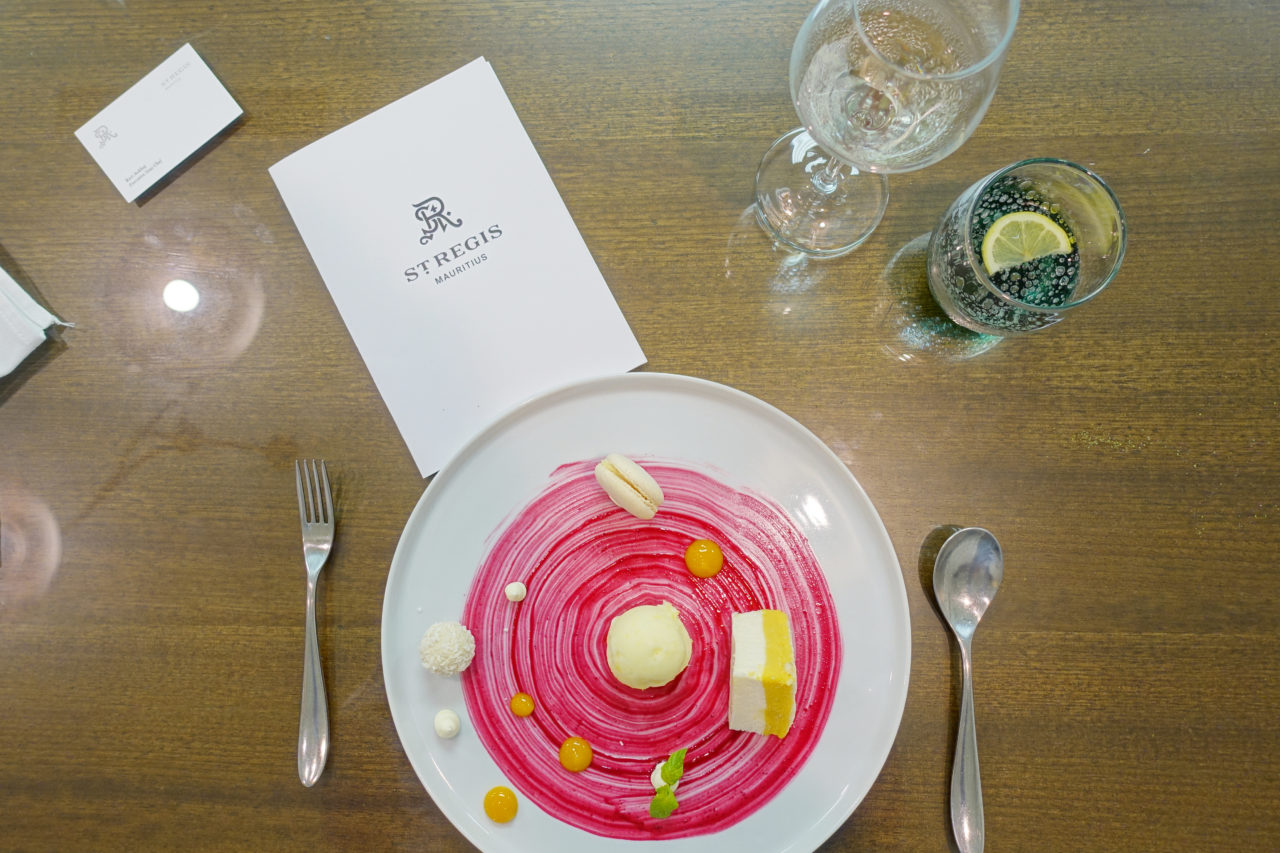 In between courses the Chef and his team invited us to join them in the kitchen. We not only could witness how our food was prepared but also learned more about the Indian cuisine, as the kitchen of the resorts Simply India Restauarant was right in front of us too. The team was beyond friendly and we enjoyed to chat with them and our waiter while sitting in the kitchen. Not to mention that the best thing that evening – of course – was the food itself. With tons of different flavours, high quality and fresh ingredients it made for a culinary experience to remember.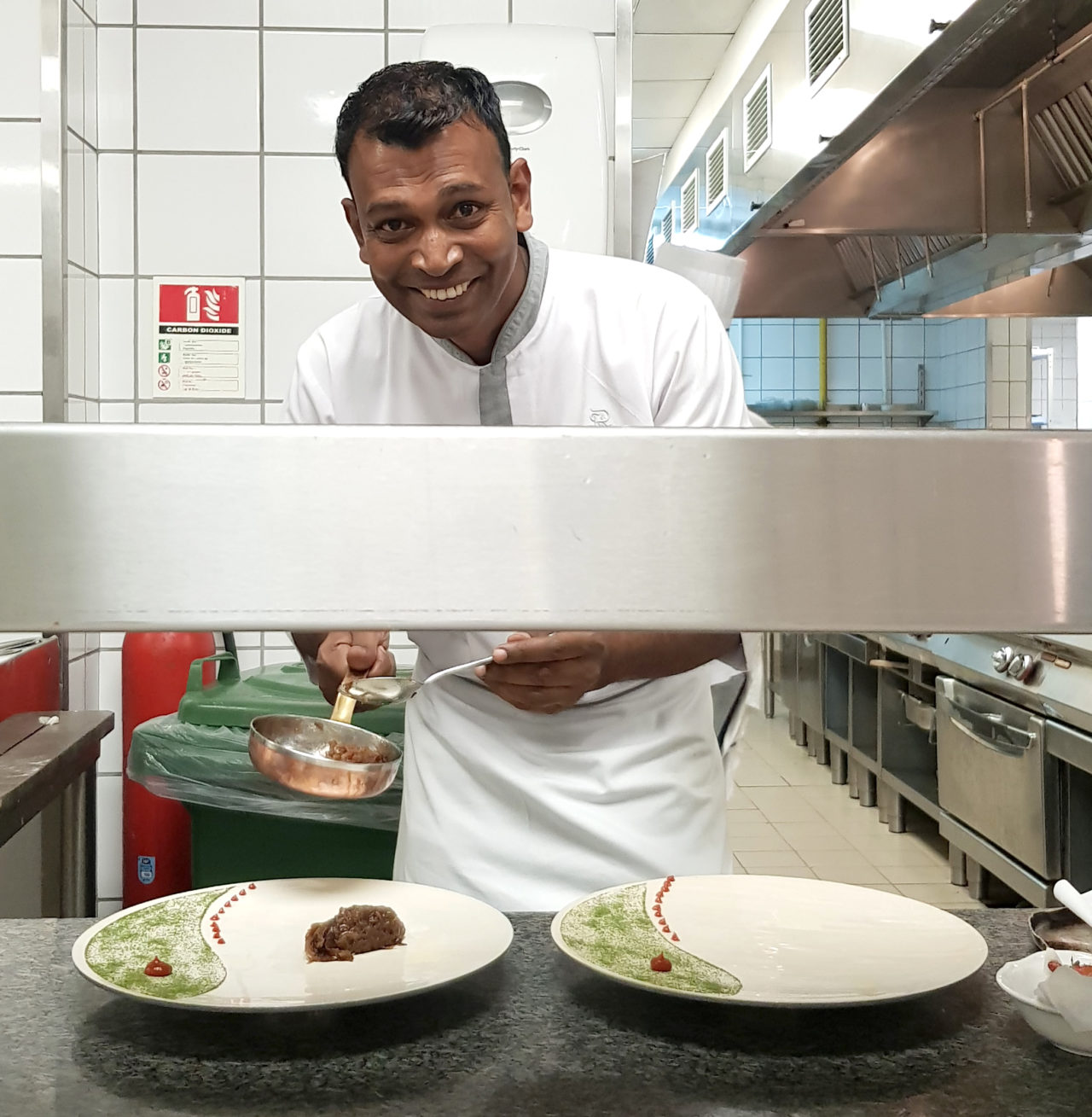 Best of Mauritian flavours: A live cooking session
After our Chef's Table experience we were ready to try more. Luckily Chef Ravi offered to do a live cooking session with an exclusive Mauritian menu just for the two of us. On our last night at the resort, he took care of the perfect al fresco setting. We were invited to the garden next to Le Manoir Dining Room, where he worked his magic. It was a truly unique experience to witness him cook the best of Mauritian cuisine and an even better one to taste the many different dishes. From fresh to spicy to sweet flavours – we enjoyed every bite. It was great to learn more about the island's signature ingredients and the art of Mauritian food. As much as I loved the Chef's Table – this was definitely my favourite night at the St. Regis Mauritius Resort. And here is the full menu we had:
Palm heart vindaye
Fish curry with Eggplant
Camaron & cumbava rougaille
Lobster salmi
Creole style rice & Fartha
Flambee banana with Chamarel rhum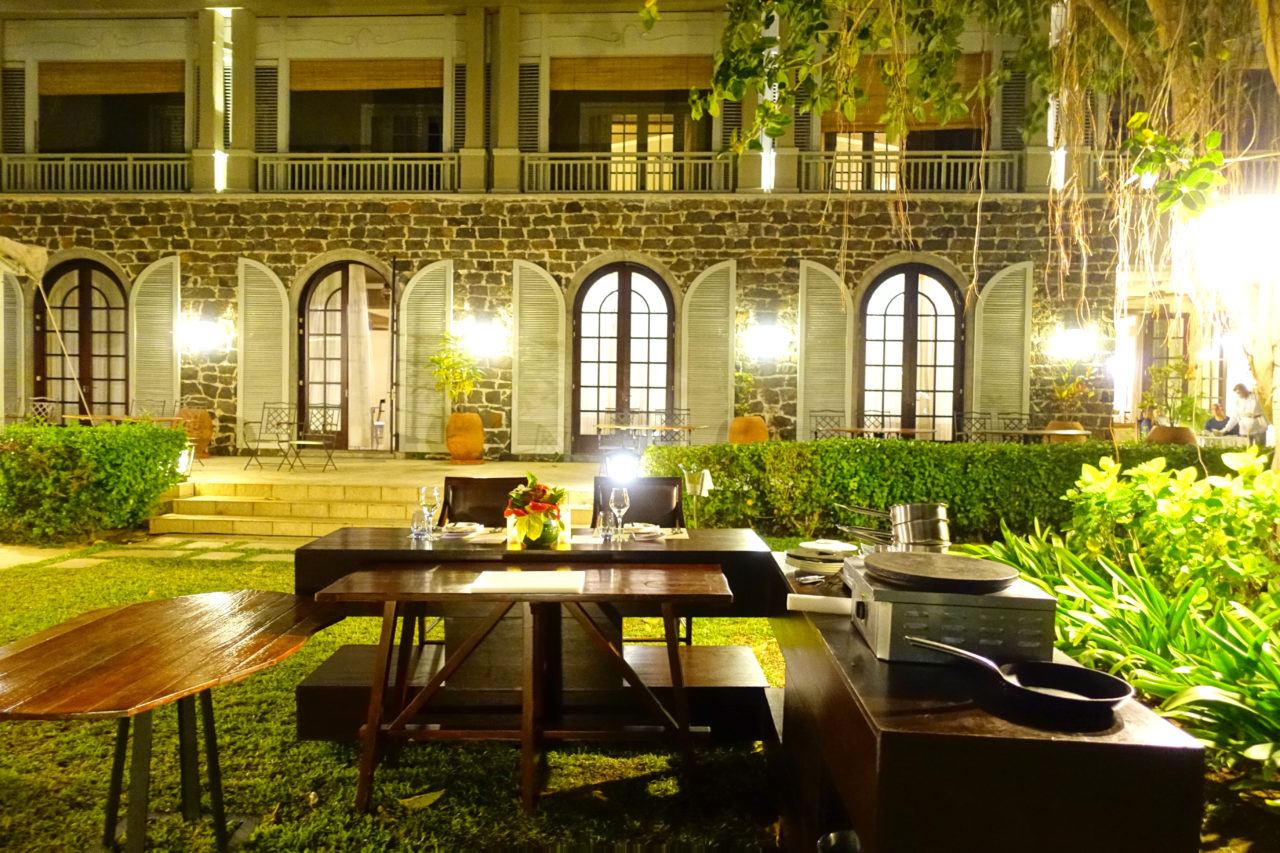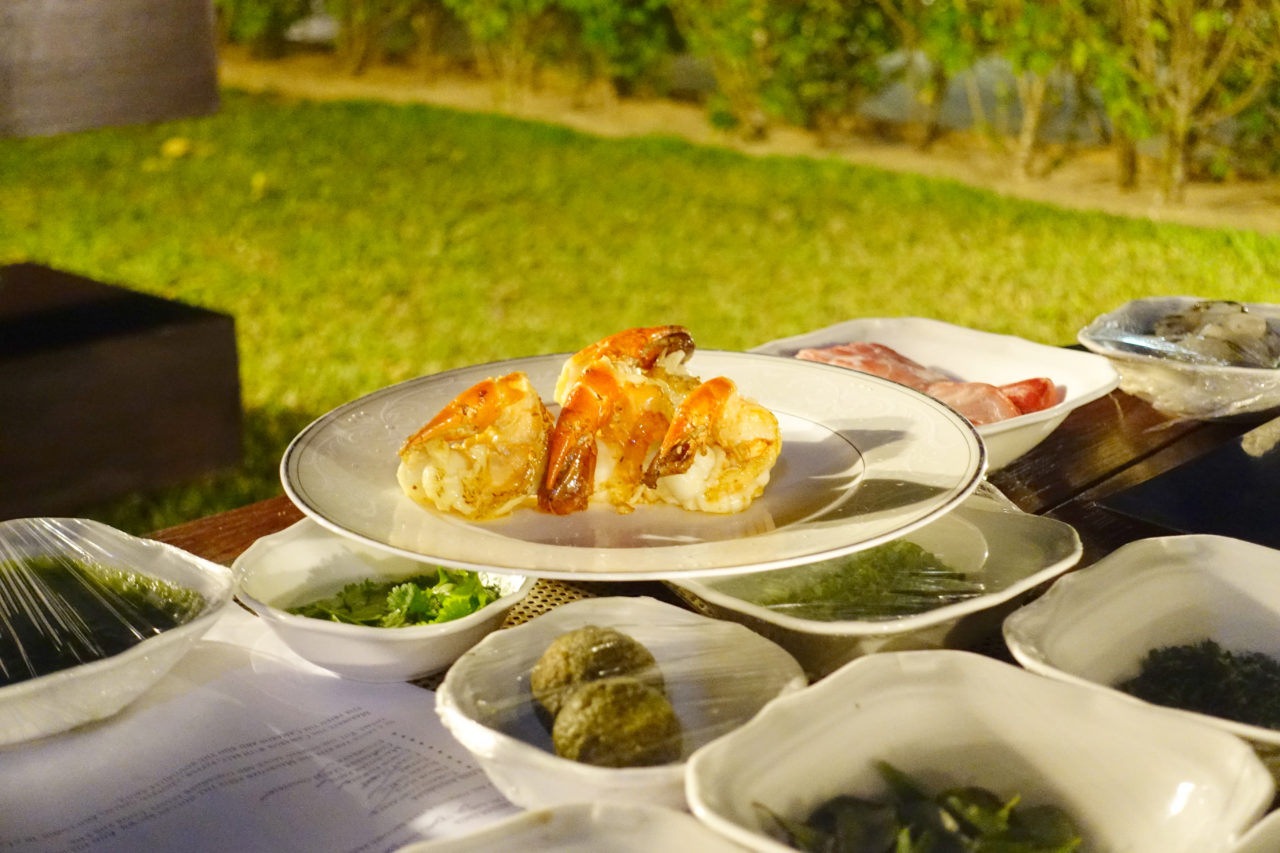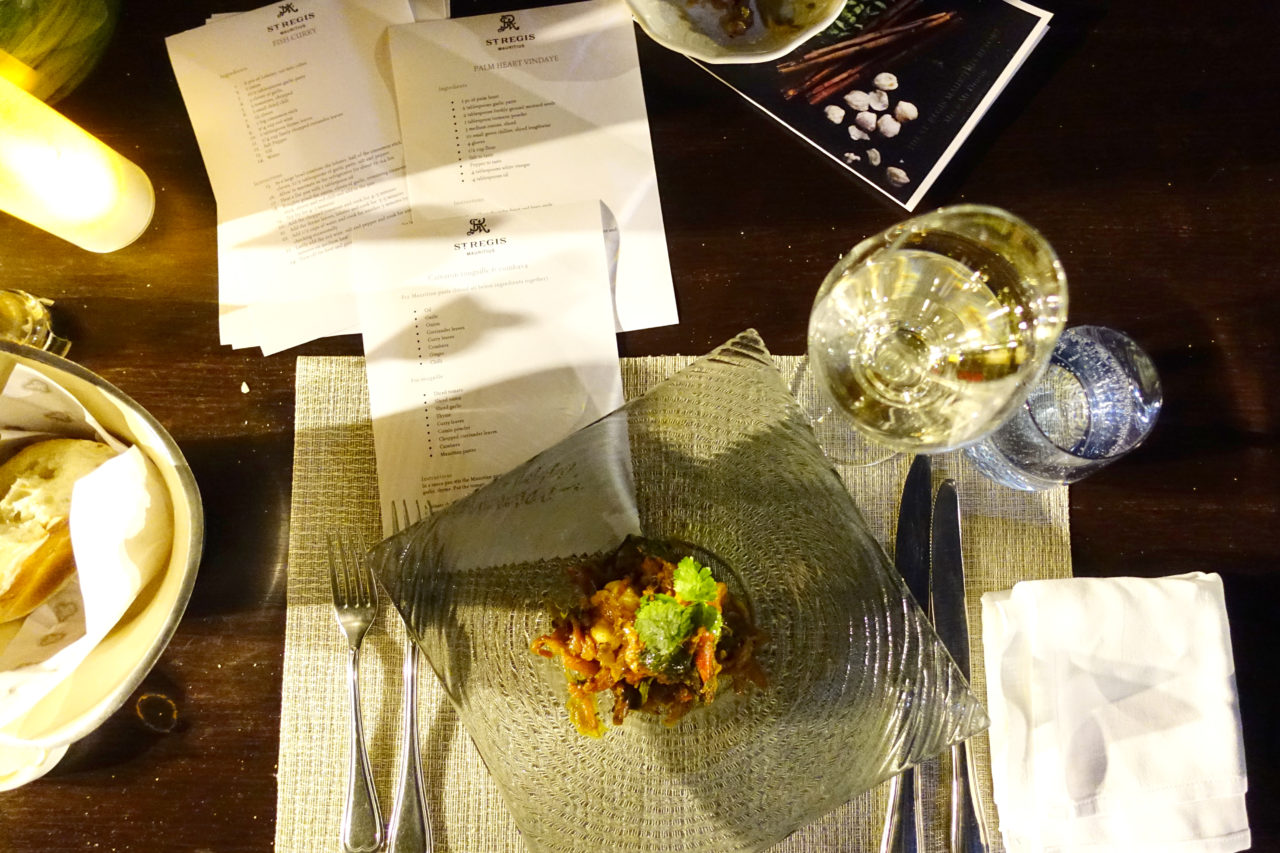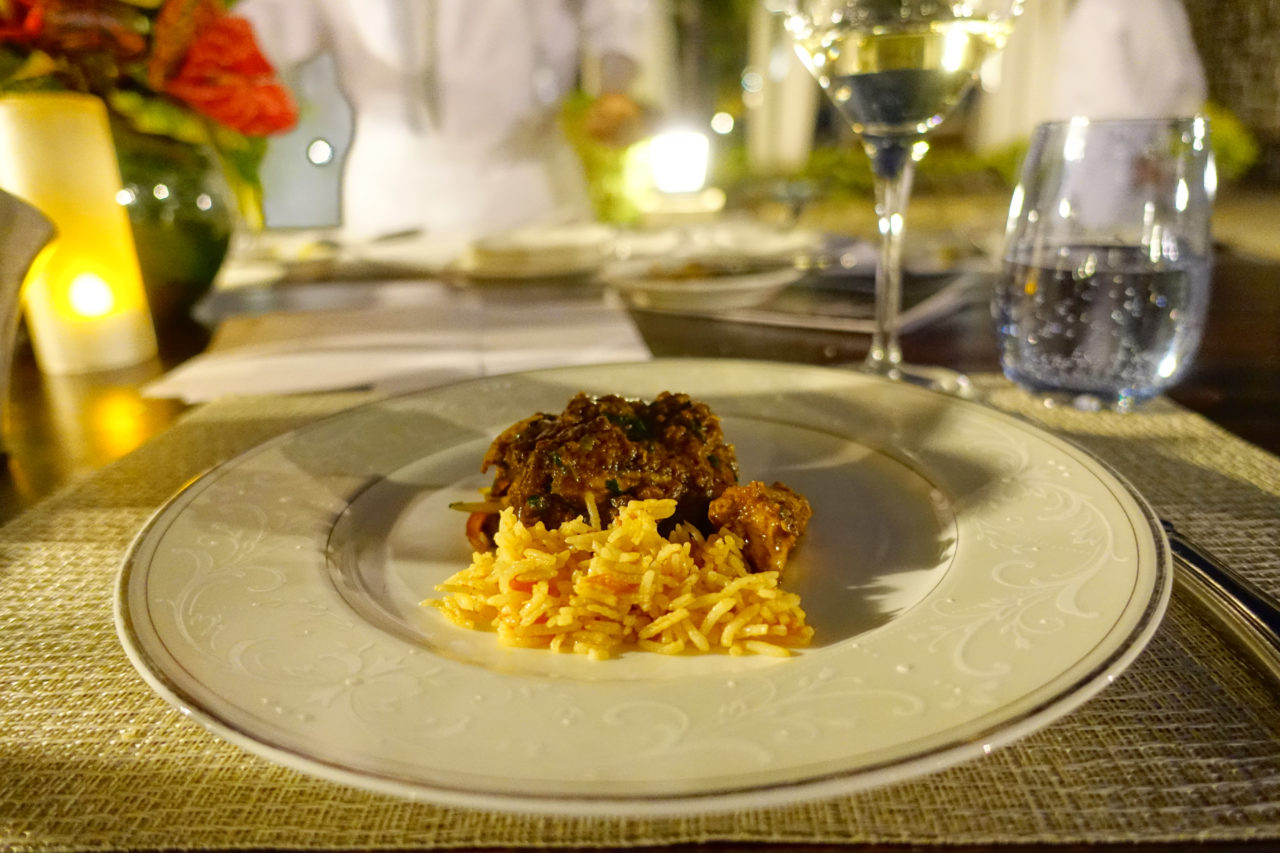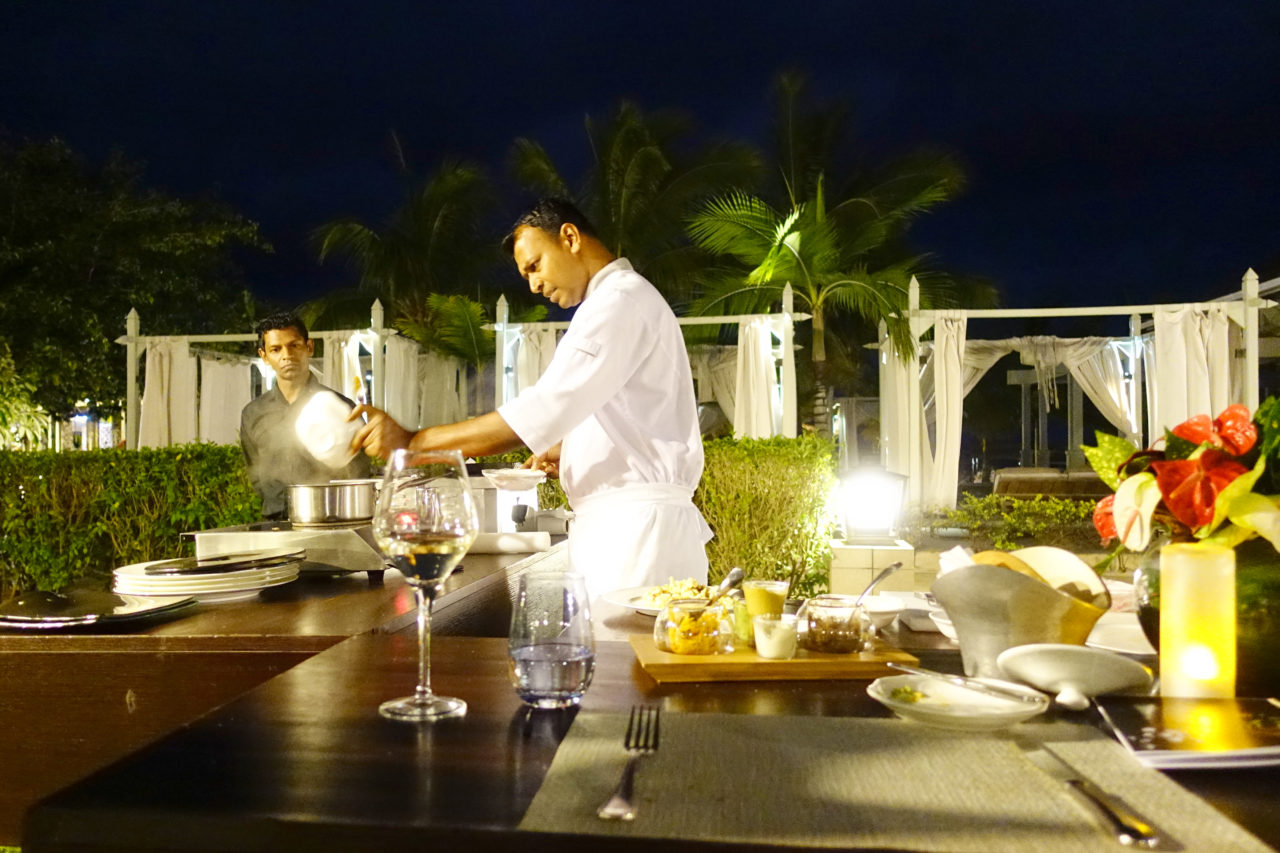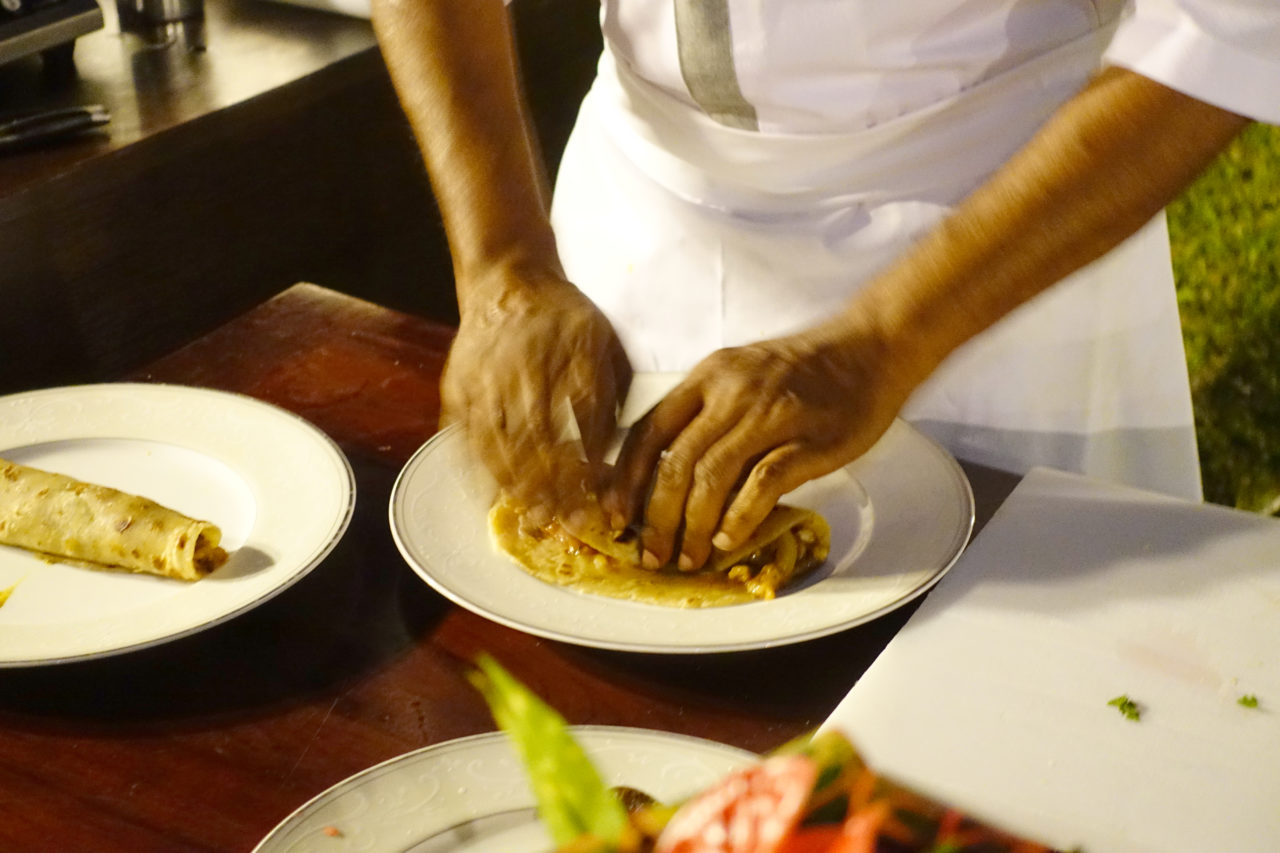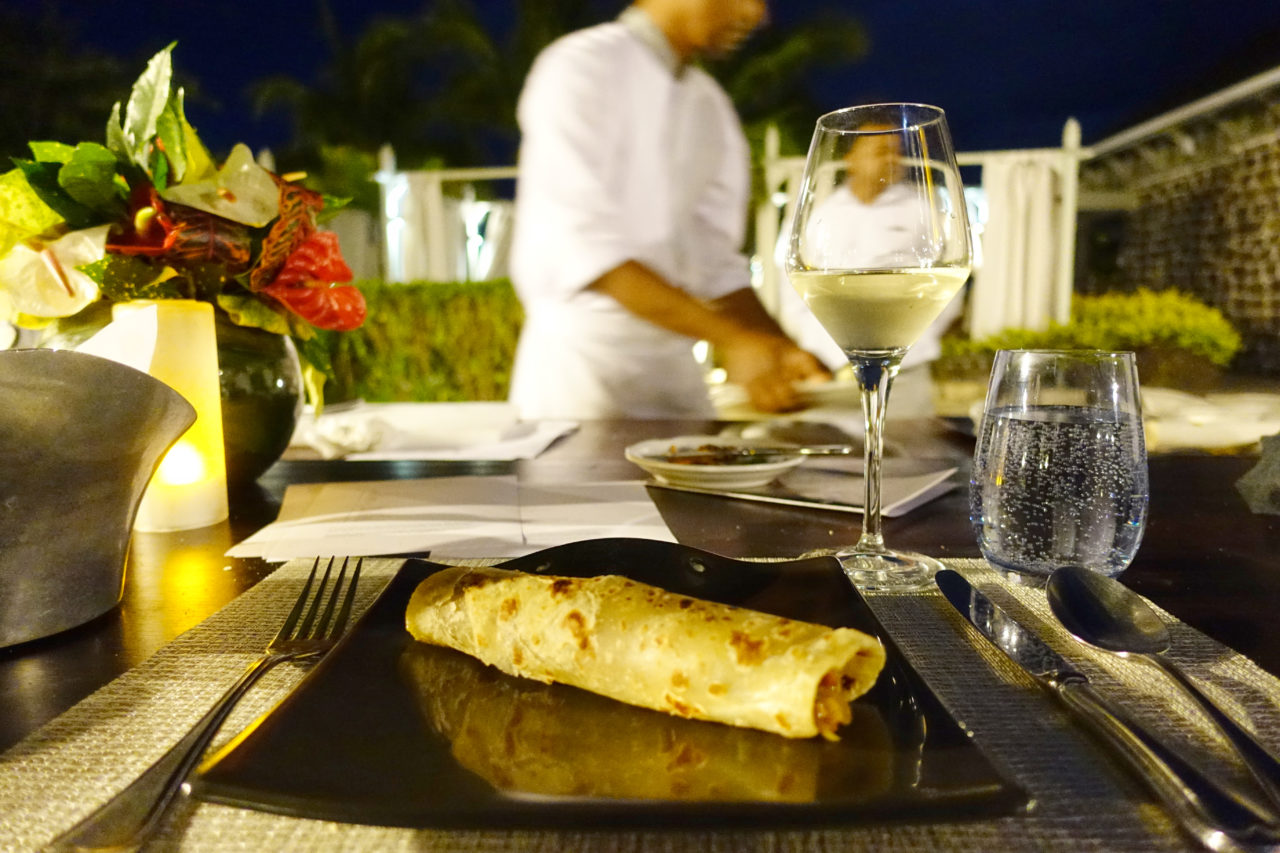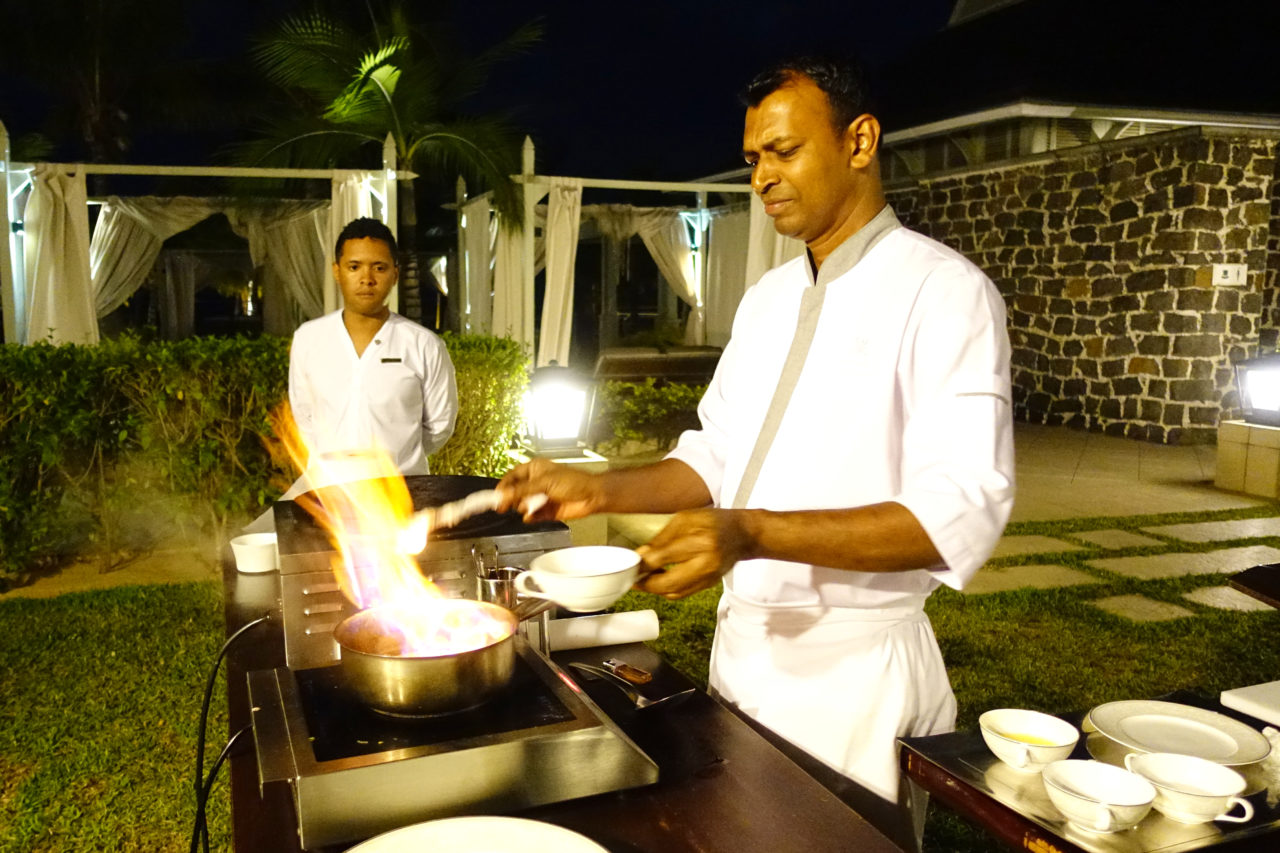 If you are staying at the St. Regis Mauritius Resort you will notice, that all of their restaurants are great and the food they serve is of excellent quality. However there is nothing better than a private dining experience, especially if you are celebrating a special occasion or want to try something out of the ordinary. The resort offers the Chef's Table Experience upon request and I would highly recommend to try it.
If you don't have the opportunity to do the Chef's Table during your stay and want to try some Mauritian dishes, you can opt for the Mauritian Buffet Night at Le Manoir Dining Room which takes place once every week. Although I know it's not the same, it will at least give you a chance to get to know some of the island's signature flavours.
Want to know more about our stay at the St. Regis Mauritius Resort? You can read the full review here.
Have you been to Mauritius before? What is your favourite local dish? Leave a comment as I'd love to know!