As many of you know, A and I both love good food and are always excited to try new restaurants, especially when traveling. During our last stay at the St. Regis Mardavall Mallorca, we were lucky enough to be invited to Es Fum – the hotel's 1 Star Michelin Restaurant. Read along to learn more about this unique culinary experience and why Es Fum should be a must while your next trip to Mallorca.
A unique mix of flavours and textures
Our evening at Es Fum started with a lovely table at the terrace with amazing views of the sun setting over the Mediterranean Sea. Followed by a very warm welcome by the service team as well as Champagne – everything I need to kick-off a romantic date night besides a beautiful location. Luckily, Es Fum has the latter as well. The restaurant itself is located on the reception floor of the St. Regis Mardavall Resort and features both inside and outside seating. The terrace has only about 10 tables and offers a fantastic view over the lush garden of the resort as well as the Mediterranean Sea. The inside tables also allow for an intimate and romantic dining experience but don't feel as special.
Our individual menu included a delicious sequence of six courses, all of them relying on unique flavours and an interesting mix of textures. I personally prefferred the courses that included fish instead of meat, alhough all of them were very good and delightful in every sense. Check out the amazing photos we took that evening to get an idea: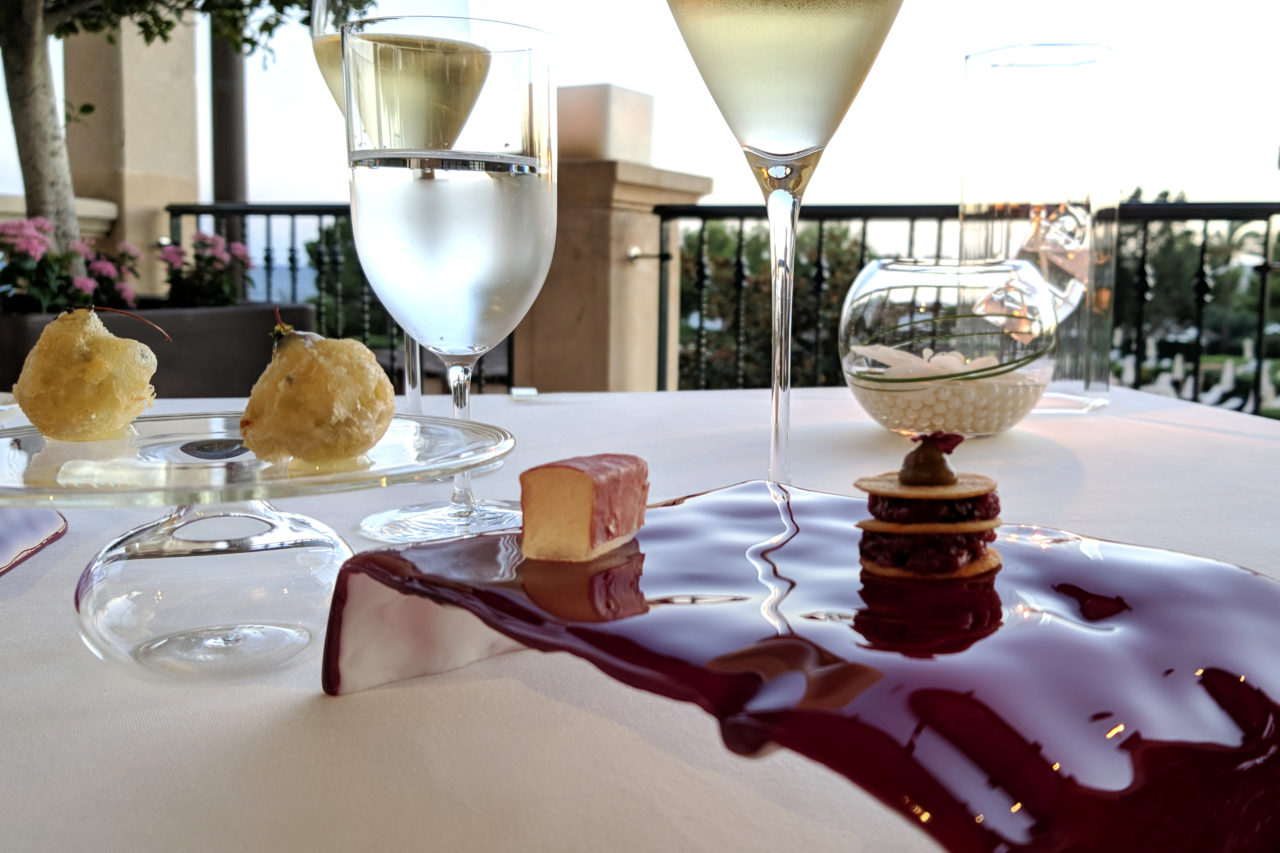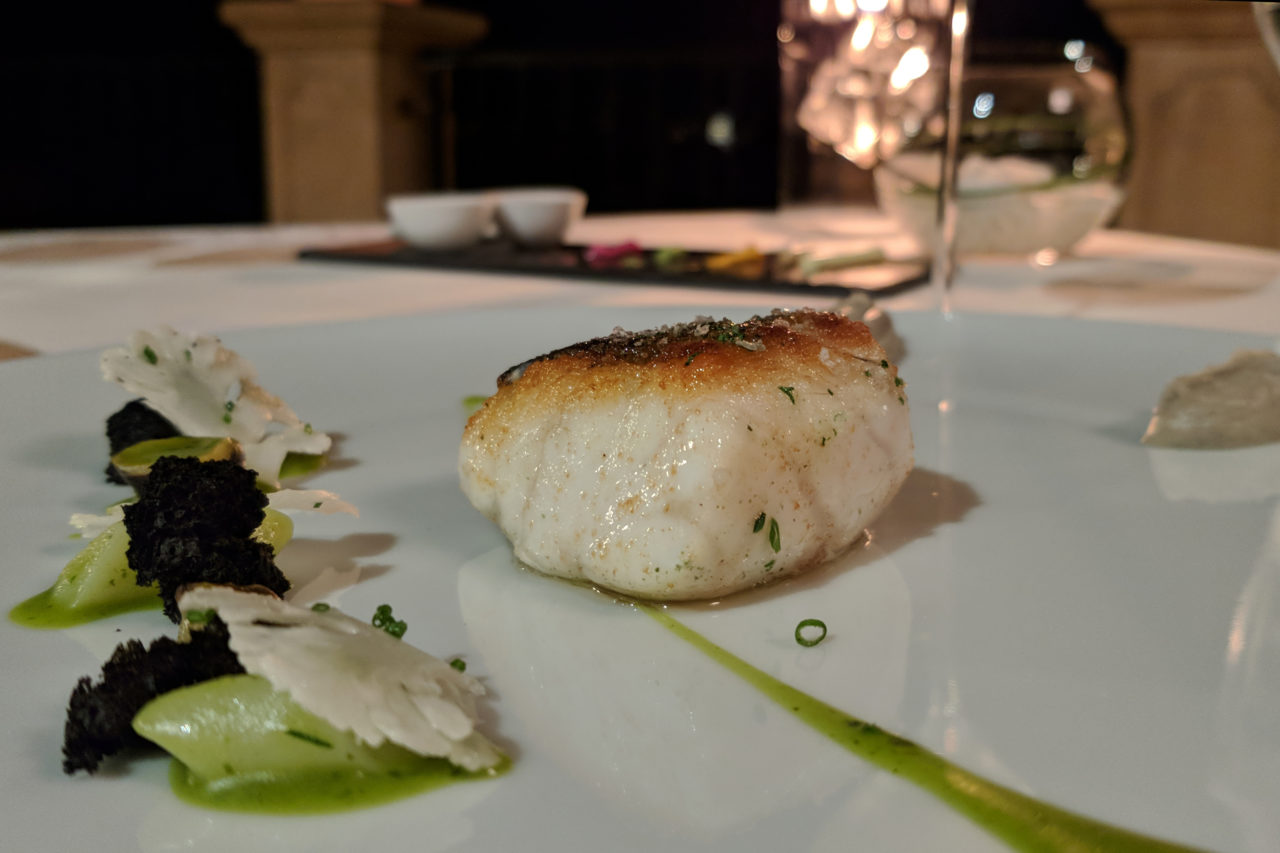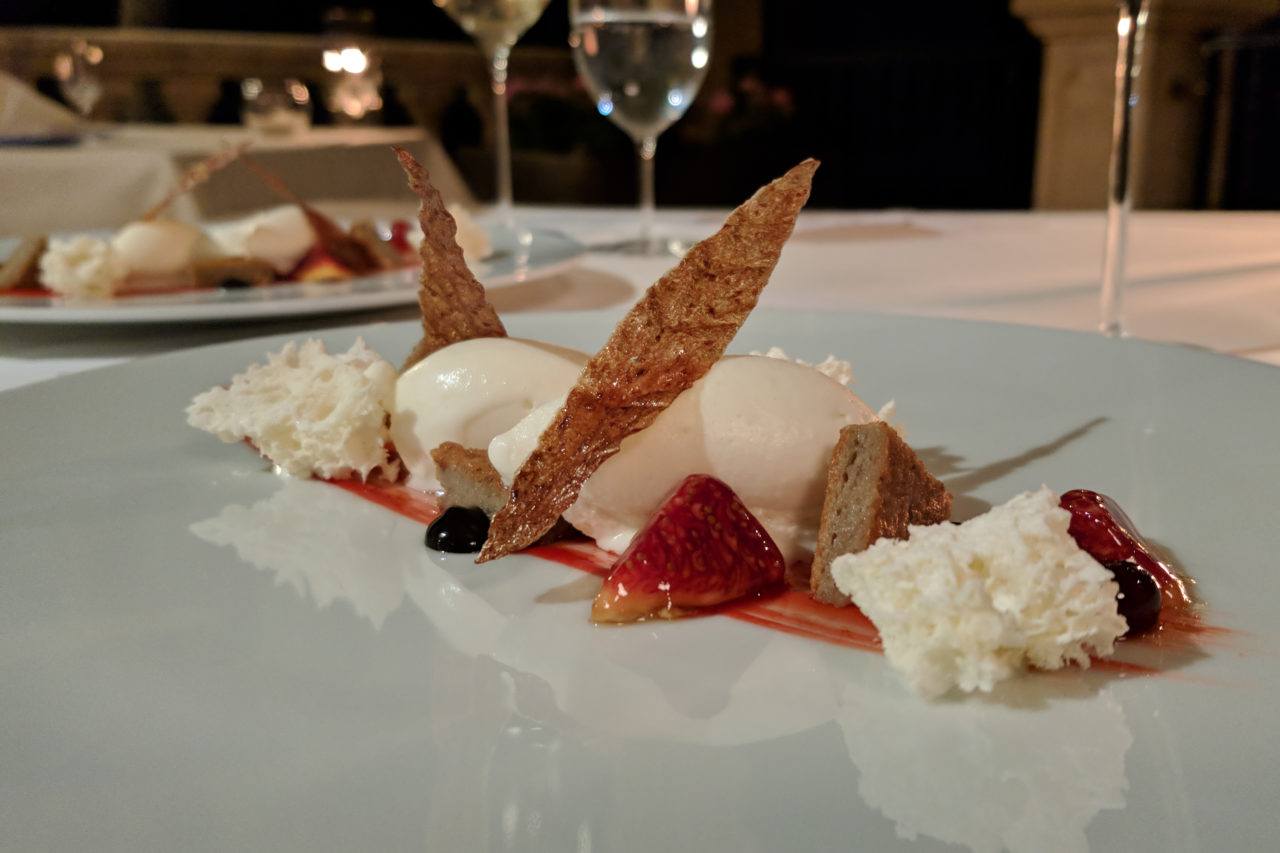 Even if six courses sound like a lot, they were just the right size to enjoy every single dish without feeling to fed up. We accompanied our dinner with a crisp bottle of "Neu", a dry white wine from Mallorca which I can highly recommend.
Why teamwork makes the dream work
Since 2017 Miguel Navarro is the Executive Chef at Es Fum, making sure to combine the local flavours and fresh produce of Mallorca with the best of Nouvelle Cousine. I loved that you can taste the Mediterranean accent in every dish. The menu felt light and lovely and surprised me in every course.
Not only the dinner itself but the whole experience at Es Fum made our evening special. The service team, lead by Maitre de Restaurants Daniela Wittig, was friendly and extremly attentive, living up to our expectations of a Michelin Star restaurant. The Sommelier, who came up with a fantastic wine suggestion from a Mallorcan winery, earns a special mention as he was not only very skilled, but also extremly cordial.
So even if you aren't lucky enough to spend your vacation at the St. Regis Mardavall, you should consider to come by for dinner when in Mallorca. Es Fum is definitely worth the splurge!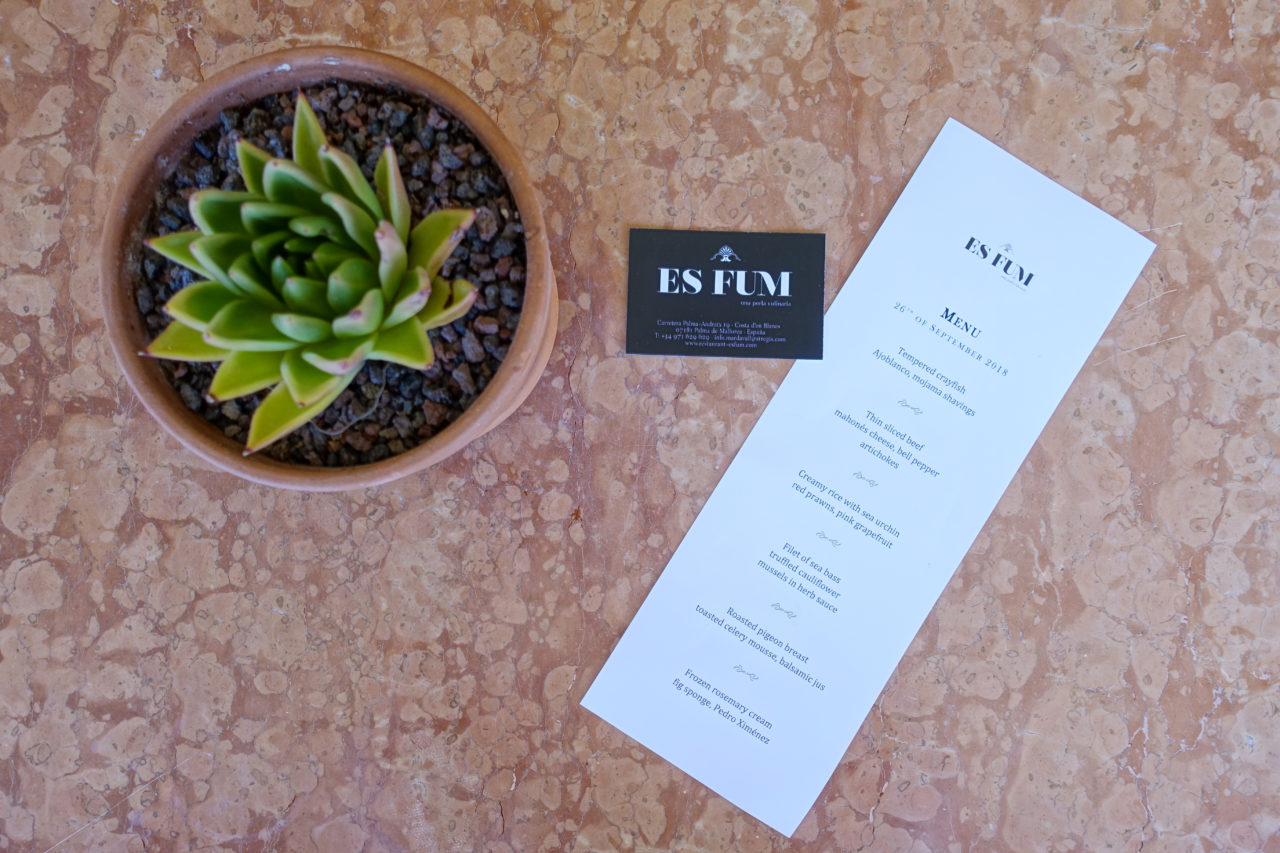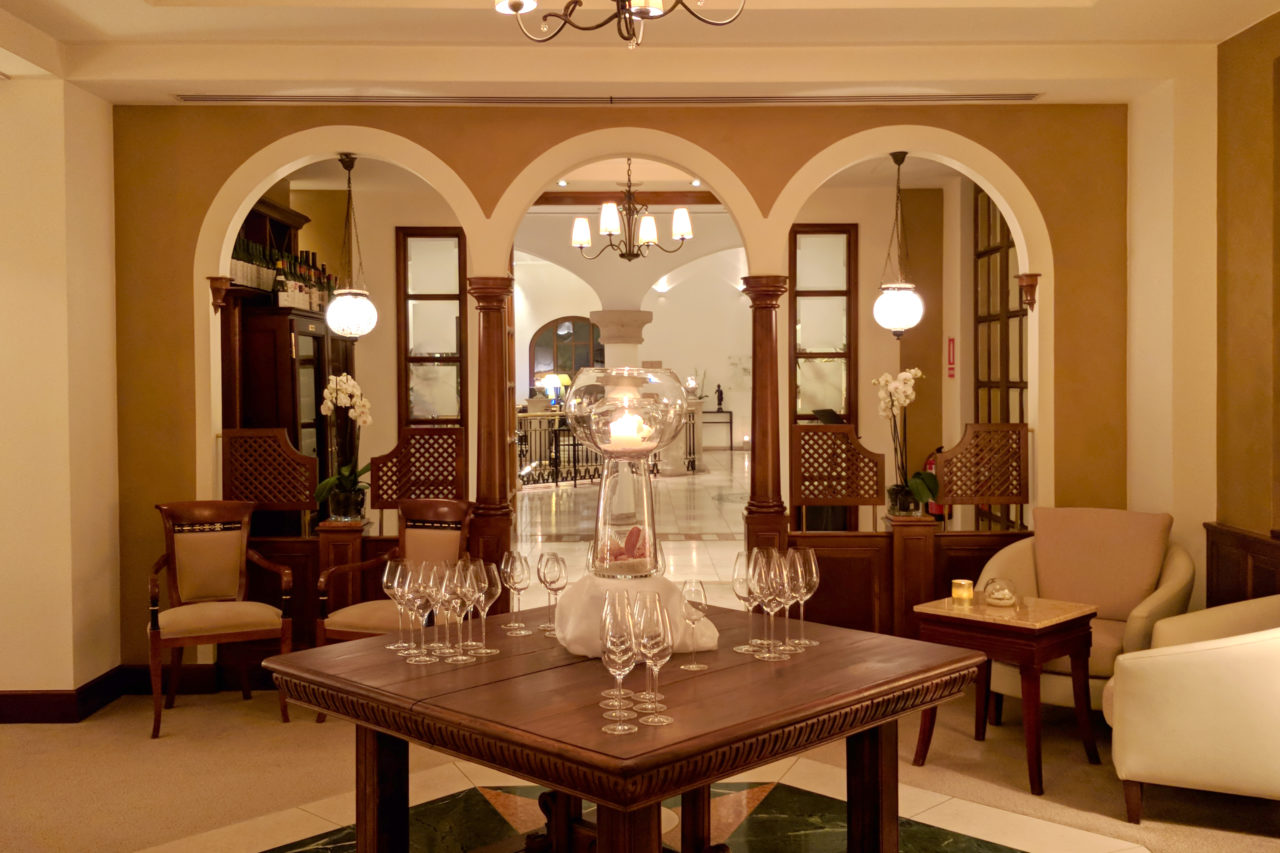 What are your favourite restaurants in Mallorca? I would love to hear.
Also, you can learn all about our stay at the St.Regis Mardavall Resort.