If you are looking for a place to spend the perfect day in Dubai, the terrace of Burj Al Arab comes pretty close to that. After we've been there for a memorable sunset dinner a while back, A and I decided to return for a day during our recent stay in Dubai. Read on to learn about the perfect place…
Burj Al Arab for outsiders
There are not many ways to visit the Burj Al Arab as an outsider. Obviously, staying there is the main possibility, but if you are staying elsewhere, at least a restaurant reservation is needed to even enter the perimeter. To enjoy the pool and beach you'll need a cabana reservation that is offered in several packages. There are "luxury" and "royal" cabanas with the main difference being their size. The eight Royal Cabanas also include a private bathroom and shower area as well as a veranda overlooking the sea. For larger group or family, they offer slightly more comfort and are located at the front of the terrace, but the luxury cabanas are just as good in my opinion and can host up to four guests. All cabanas come with sunloungers, shade, comfortable seating, a TV (…), are of course air conditioned and offer a complimentary fridge stacked with non-alcoholic beverages. Your own dedicated butler will look after you and provide you with complimentary tea & coffee, cold towels, an amazing fruit platter and more.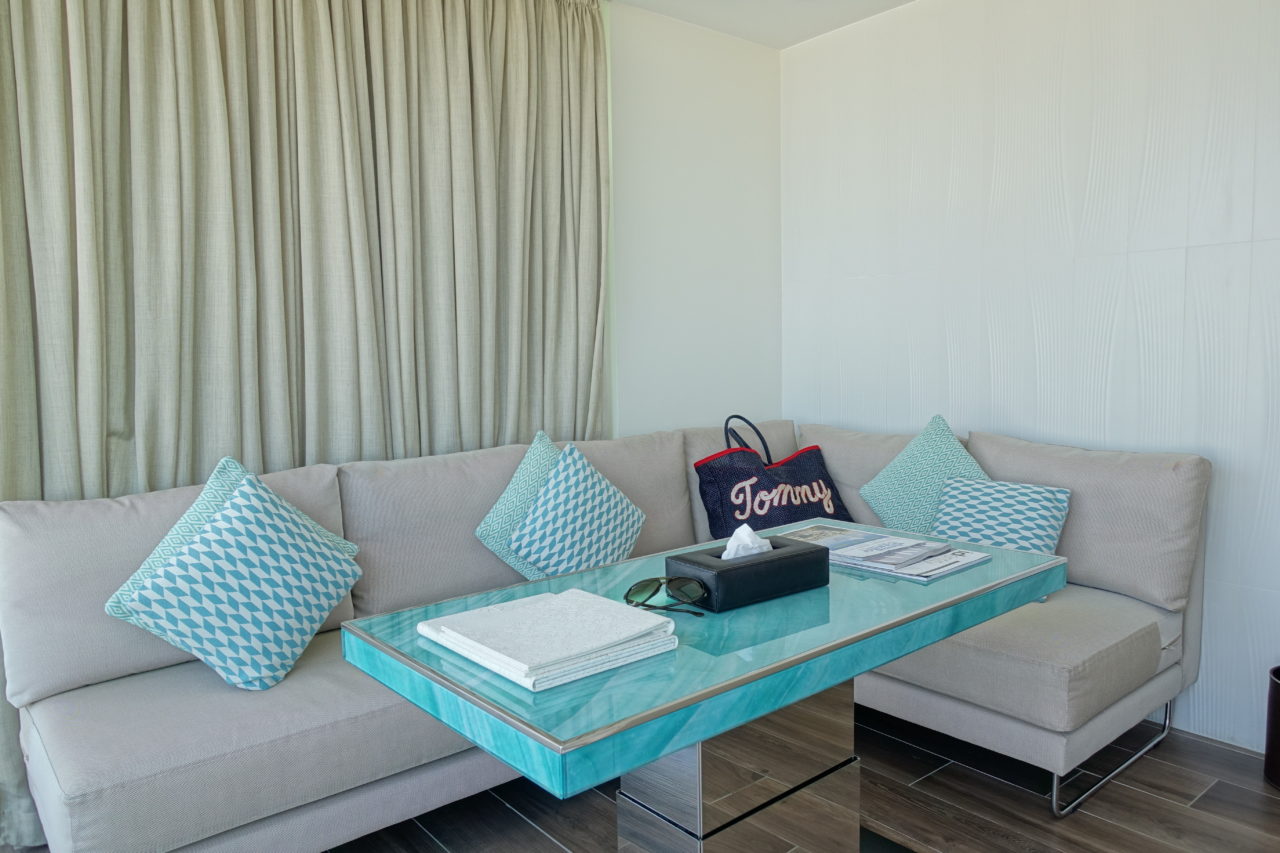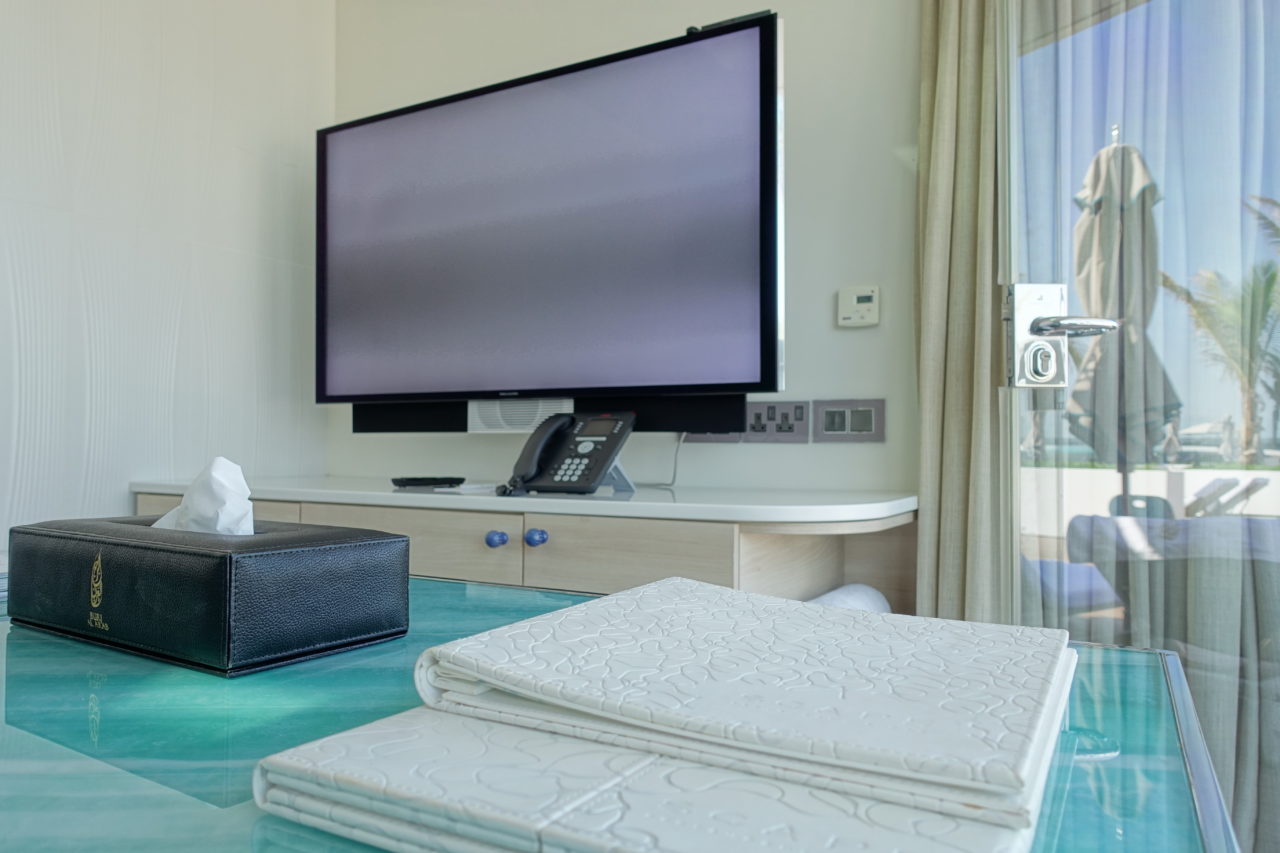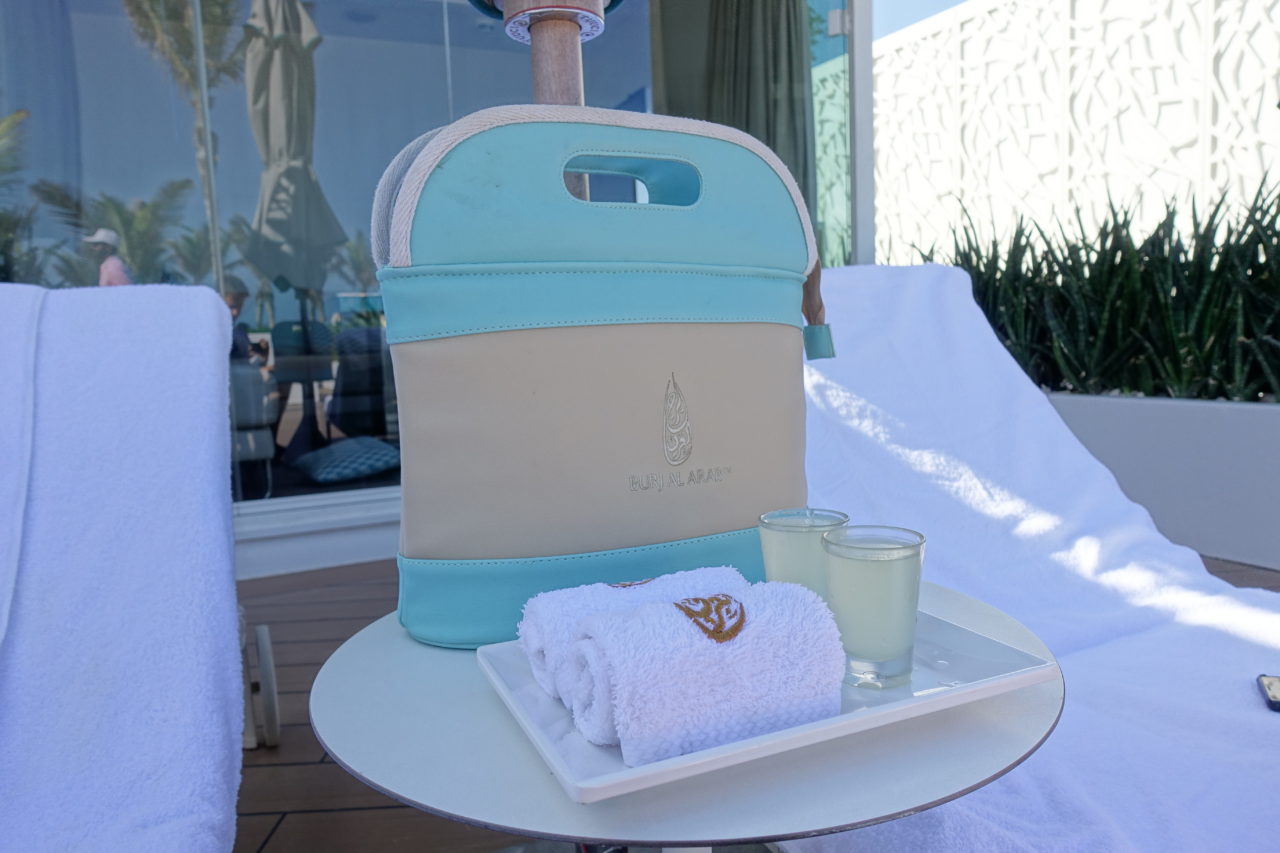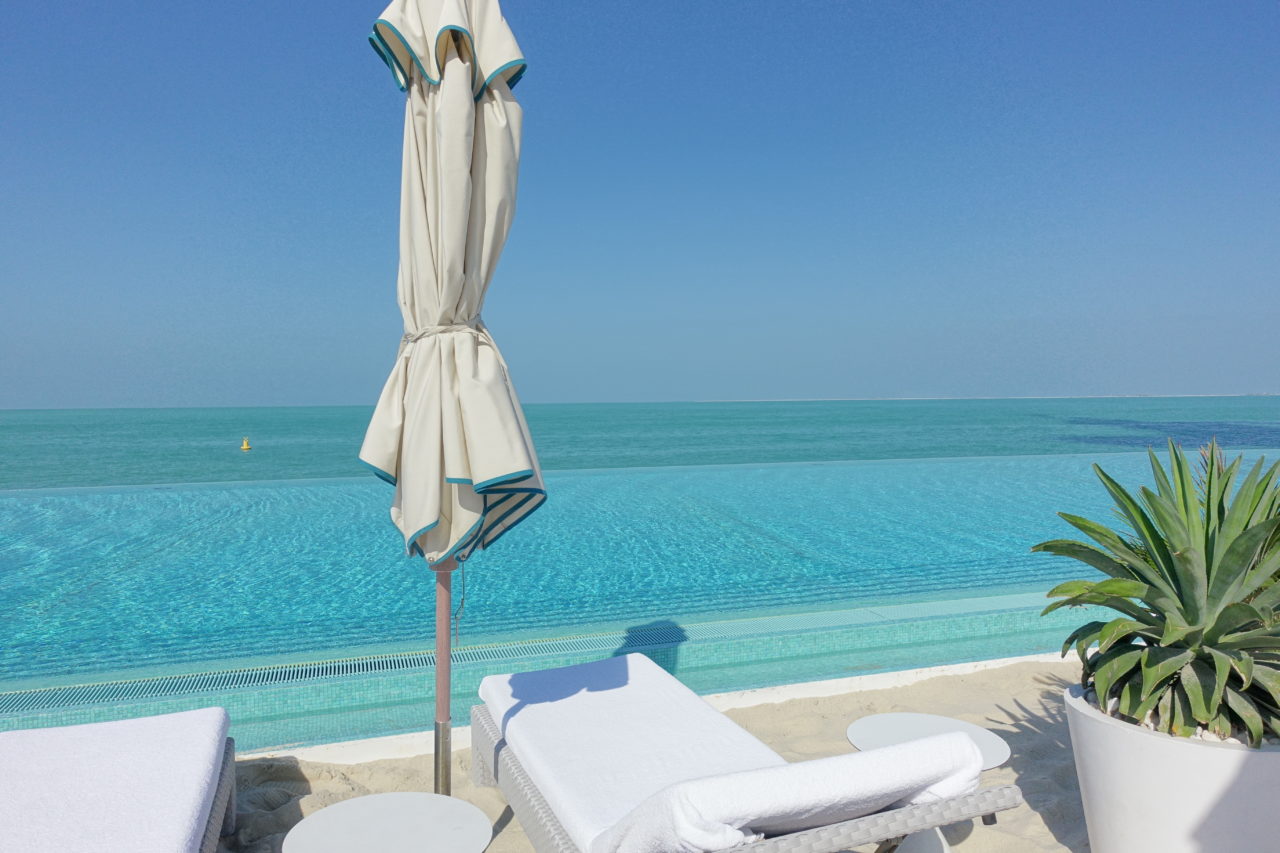 Beachbreeze in Dubai
The location and amenities are just plain awesome. Set behind the iconic sail of the Burj Al Arab, the location offers infinity views of the gulf which are breathtaking. You also get to spot Downtown Dubai to your right, Jumeirah and the Palm to your left. Two massive pools spawn over the terrace, the infinity saltwater pool at the front and a sweetwater pool with a swim-up bar at the center. The cabanas are located at the left and right edges and a large artificial beach with sand from Saudi Arabia is inviting to put your toes in the sand. In fact, if you'd want you could go barefoot all day. Beautiful palm trees and flowers, white and pastel colors all over make the spot feel light and breezy. All facilities are well maintained, clean and in excellent condition. The marble restrooms and showers are more modern than you'd expect from a traditional resort such as the Burj. Because of the size, the whole scene never felt too crowded with a nice mixture of nationalities and ages.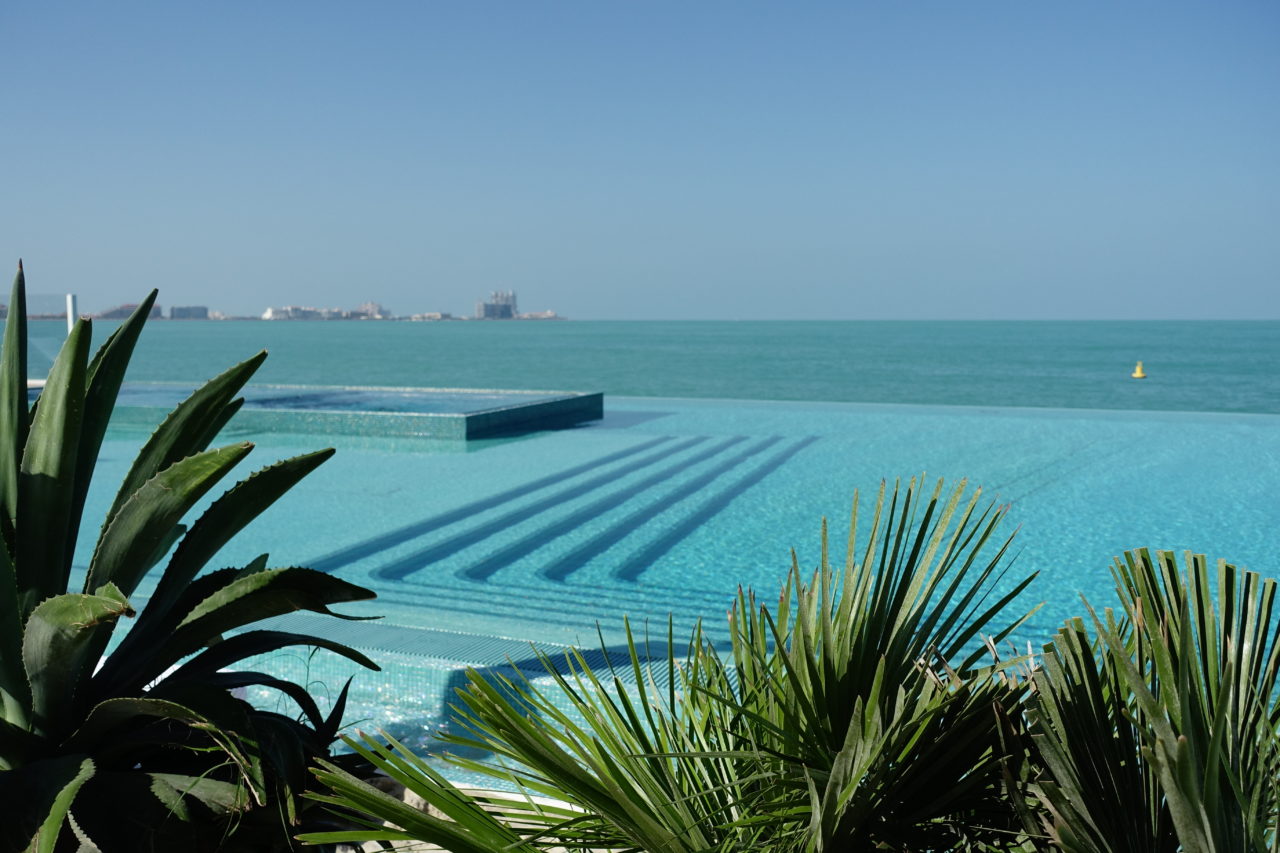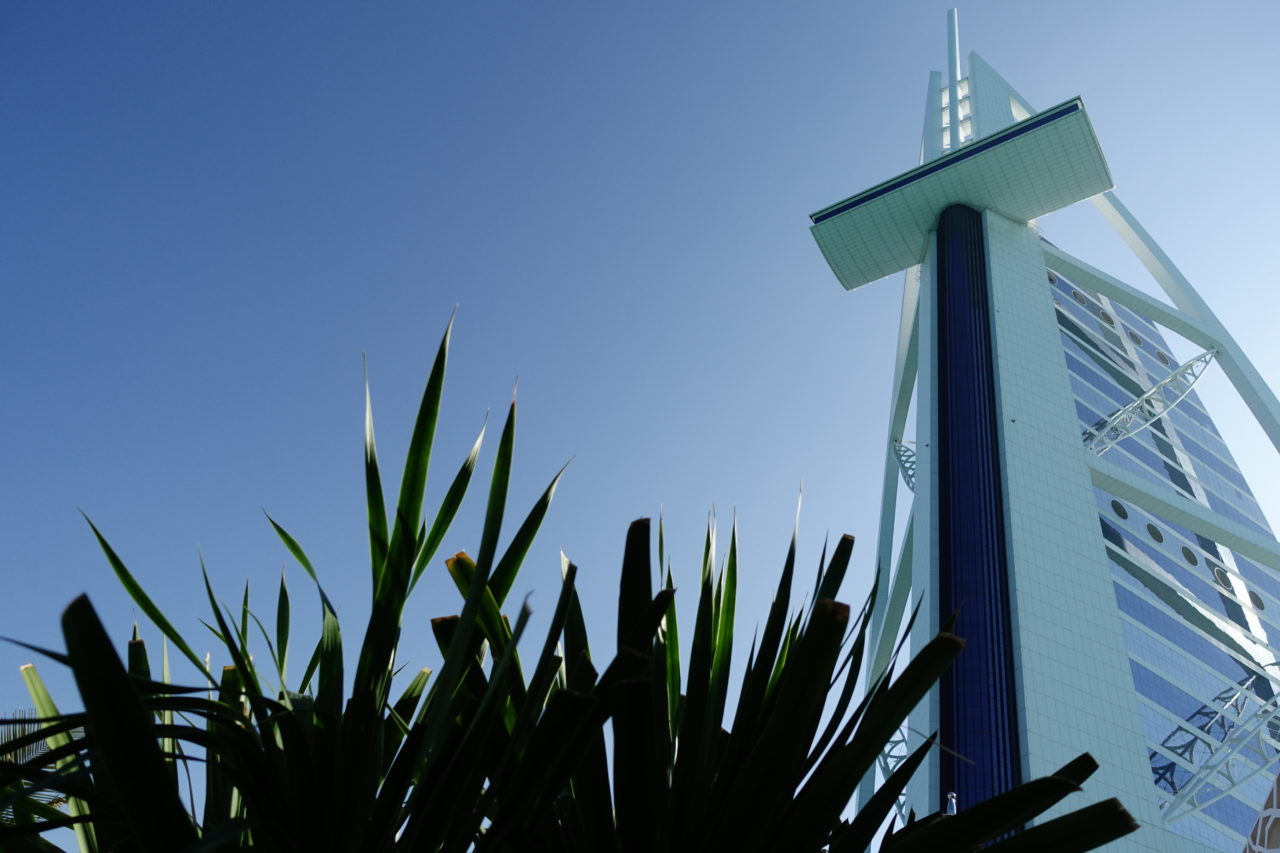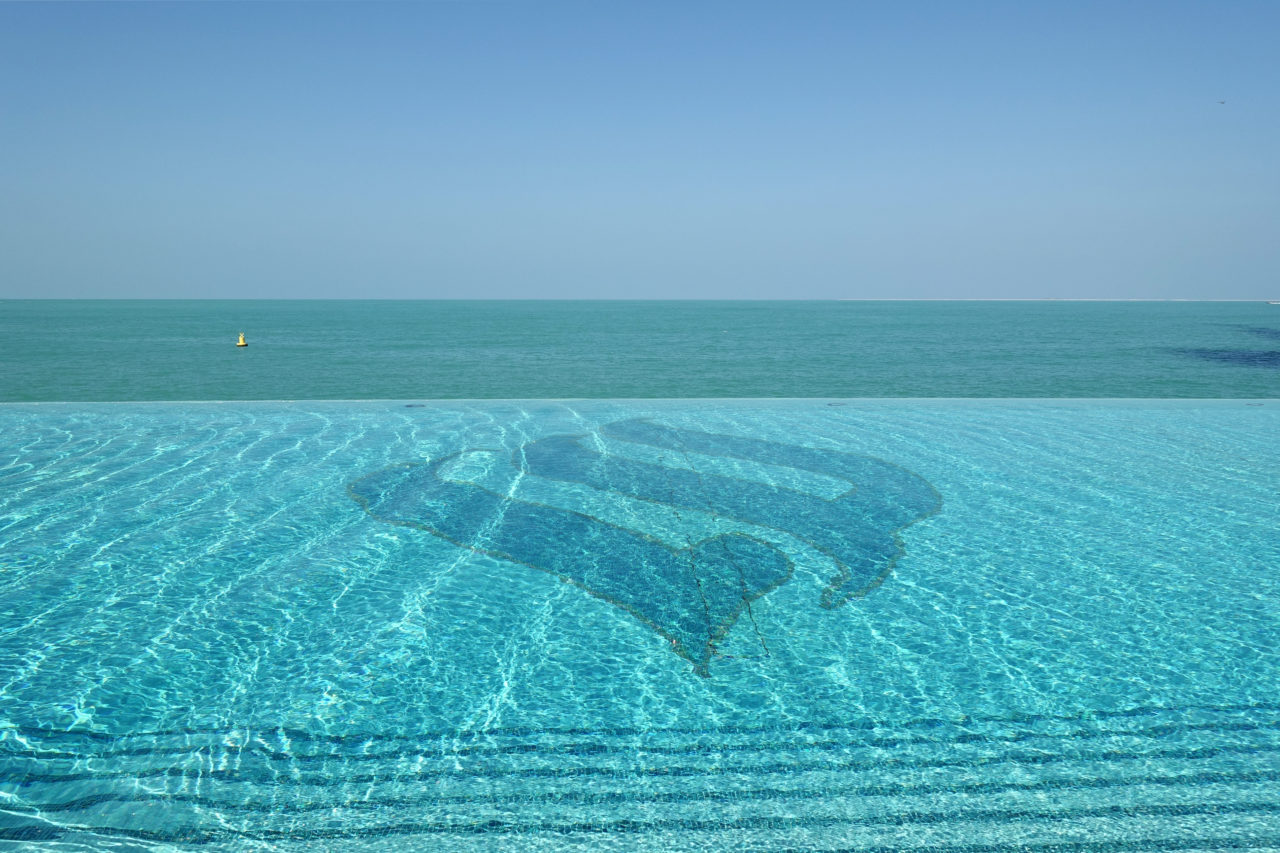 A culinary journey
Regular readers to my blog will know that I value hospitality service a lot and the team of the Burj Al Arab fell nowhere short  – exactly what I expect from the world's must luxurious hotel. The associates were super helpful and caring, from cleaning sunglasses to regularly checking by if we needed something without being too intrusive. As we had booked the "Gold" experience we were fortunate to enjoy a delicious three course meal at Scape restaurant which was light and lovely. An ice cream bike provides cold refreshments with sprinkles but you can also go for your own fresh coconut like A did after we finished our massive yummy fruit platter. The selection of cocktails, mocktails and fine wines caters to every taste and can be enjoyed by your cabana, poolside or in the restaurant. We ended the day with a chilled bottle of Pinot Grigio poolside watching the sunset and feeling the warm breeze on our skin – a once in a lifetime experience.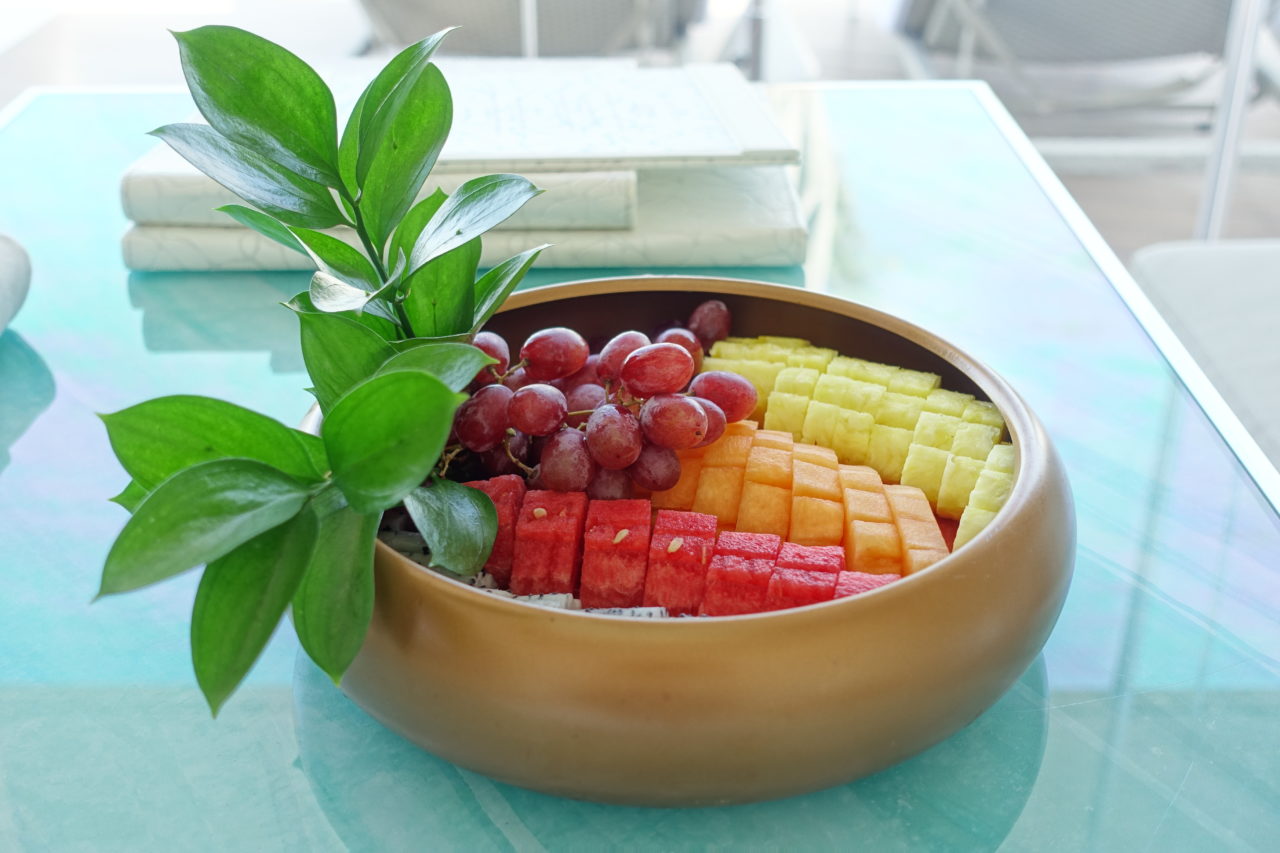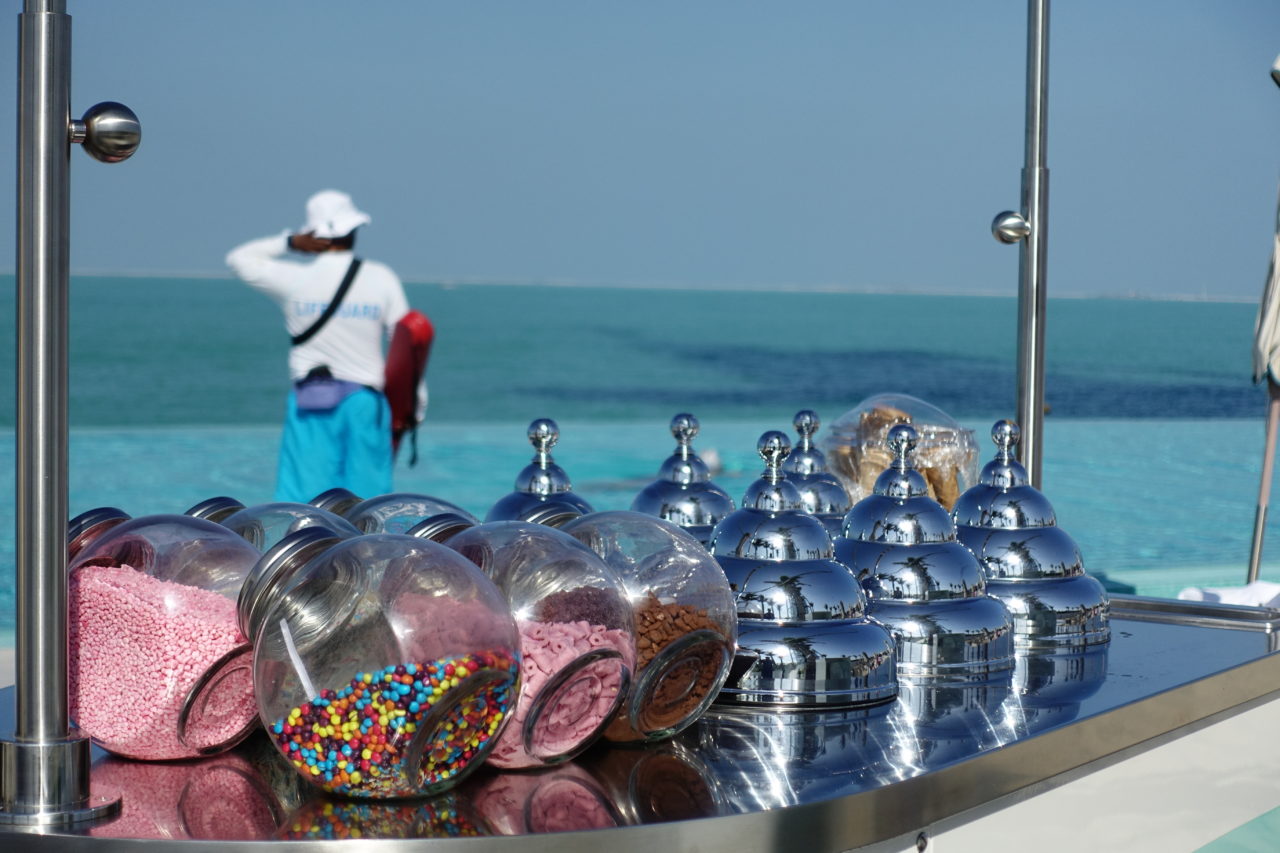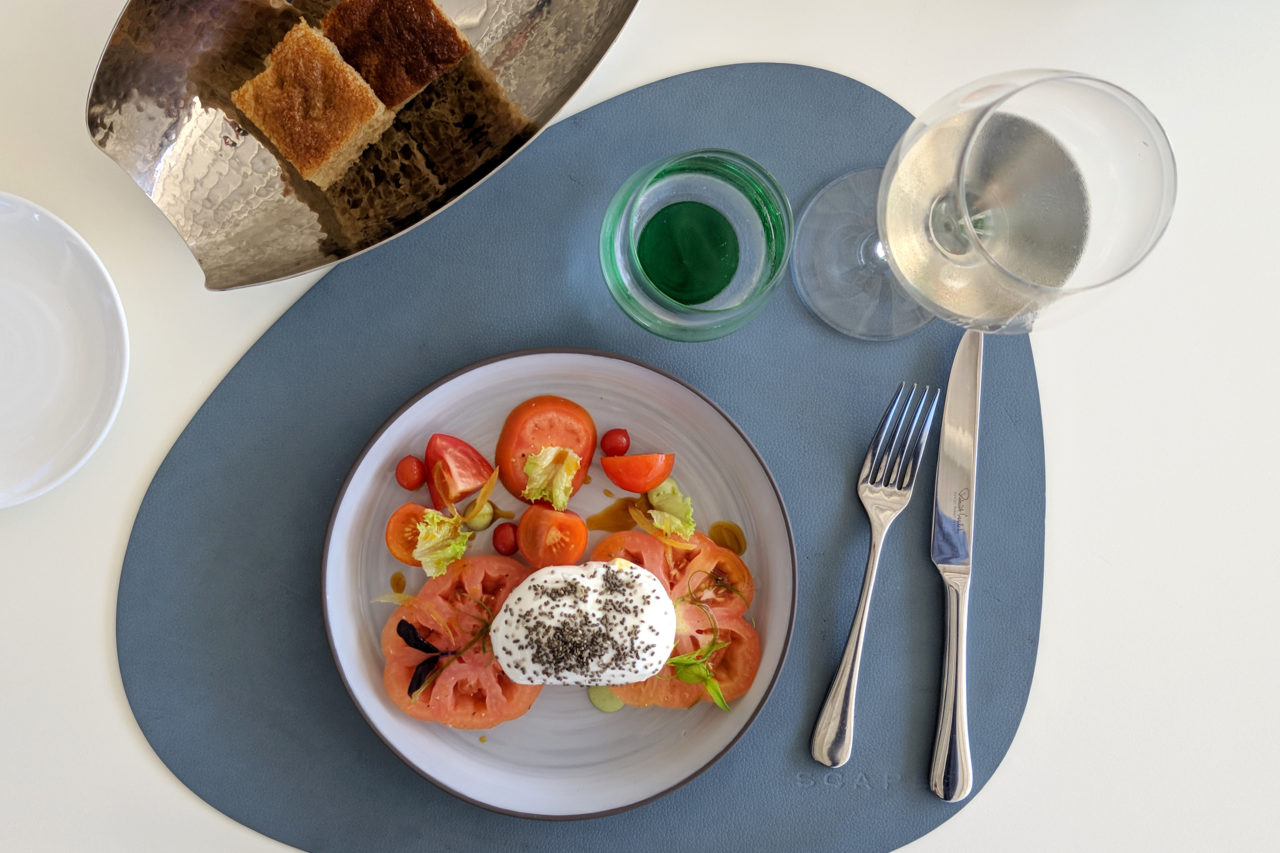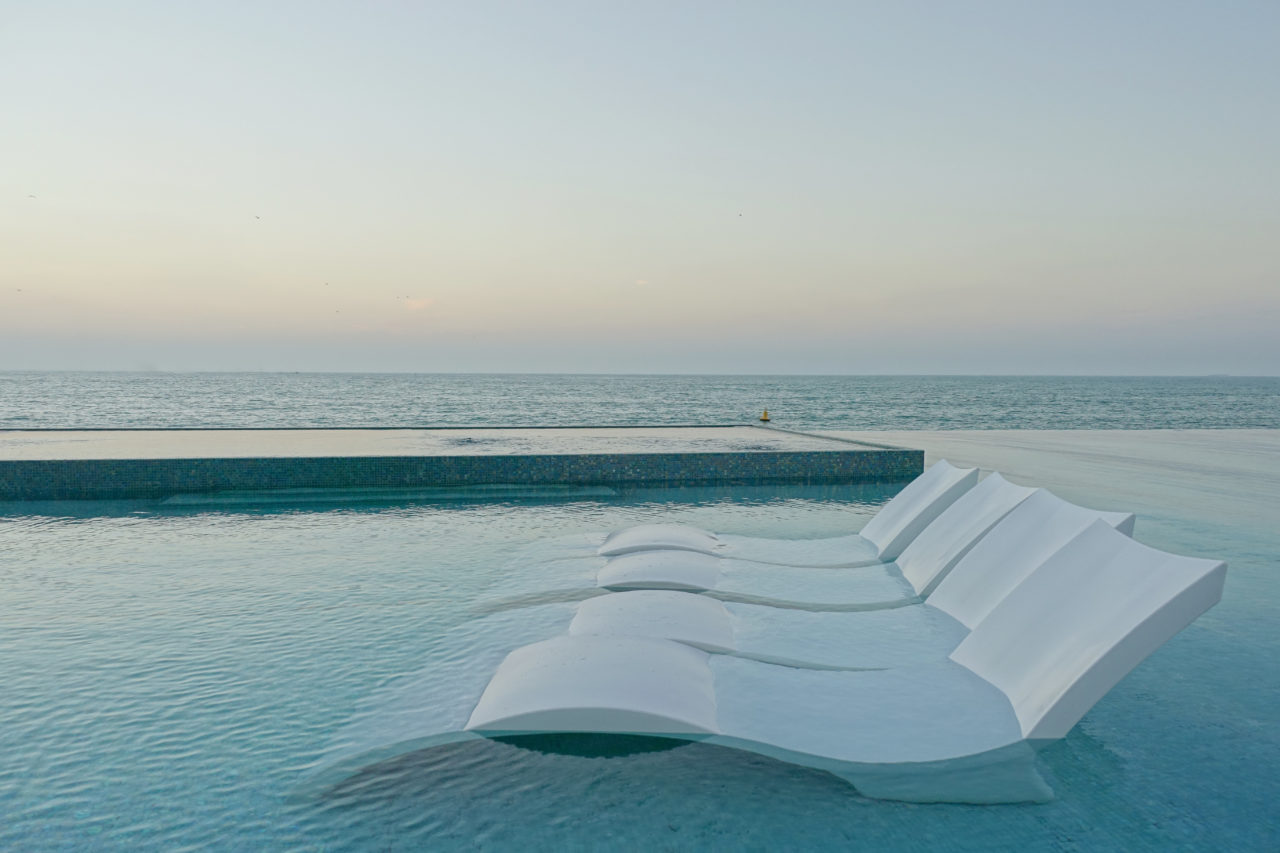 Passport & Palmtree conclusion
Not surprisingly, spending a day at the beach club of the Burj Al Arab comes with a price tag but in my opinion it is so worth it! The privilege of such a unique location in conjunction with the services rendered really make a perfect day. There are many beach clubs and classy hotels in the UAE but this experience is amazing! Stay with your loved one or with friends at least once if you get the chance. I would go again anytime.
You can discover more about our recent stay and our day at the Burj Al Arab in my Instagram Story Highlights.