Sometimes you don't need to go far to have a good time. Just as I love travelling internationally, I thoroughly enjoy a short getaway close to home. For my last Birthday, I chose to spend a weekend at the Althoff Seehotel Überfahrt in Rottach Egern at the shores of beautiful Tegernsee. Read on to know what to expect…
A world away from my everyday
Lake "Tegernsee" is a beautiful area roughly 1 hour away from the city of Munich. Flying to Munich is very convenient and a short drive takes you to a completely different world. If you love a beautiful nature scenery and mountains, this area is for you. There are several high-end hotels here and I basically chose Althoff Seehotel Überfahrt because it is part of the Leading Hotels of the World network. I booked through Virtuoso this time and received a nice sea view upgrade for our two nights Birthday stay. We arrived quite early and although the hotel was fully booked, our room was ready. I love this, as especially for short trips it's all about maximizing the quality time, isn't it?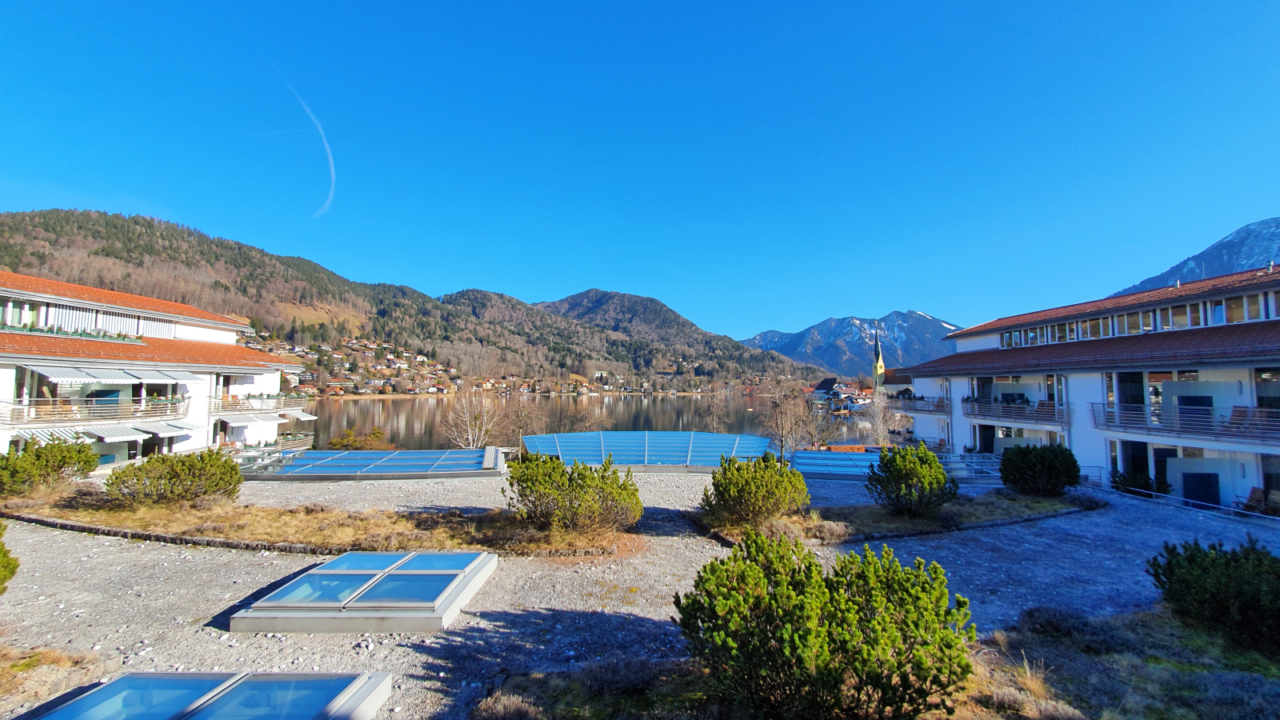 Timeless classic with modern luxury
Check-In was smooth and the friendly associate even escorted us to our room while the Valet took care of our car. The hotel is located directly at the lake and boasts impressive views of water & mountains. It's several low-rise buildings with just as much as three floors. The style is a mixture of classic luxury and modern, comfortable remodel. The 42m² Elegant Nature Deluxe room features warm colors, linen, feels very cozy and comfortable but still has a great size with all the space and amenities you could ask for. From a comfy reading chair to your own coffee machine, you will feel at home the moment you arrive. I found the style to be relaxed, sleek and modern – just like many parts of the hotel which seem to have been redone in recent years. On the contrast, the bathroom is made of pure marble and feels way more classic with its golden water taps. The bathroom impressive in size, features a wonderful walk-in shower, dual sinks, a large tub and a starlight ceiling. The plush bathrobes and nice amenities added to the comfort of our wellness oriented stay.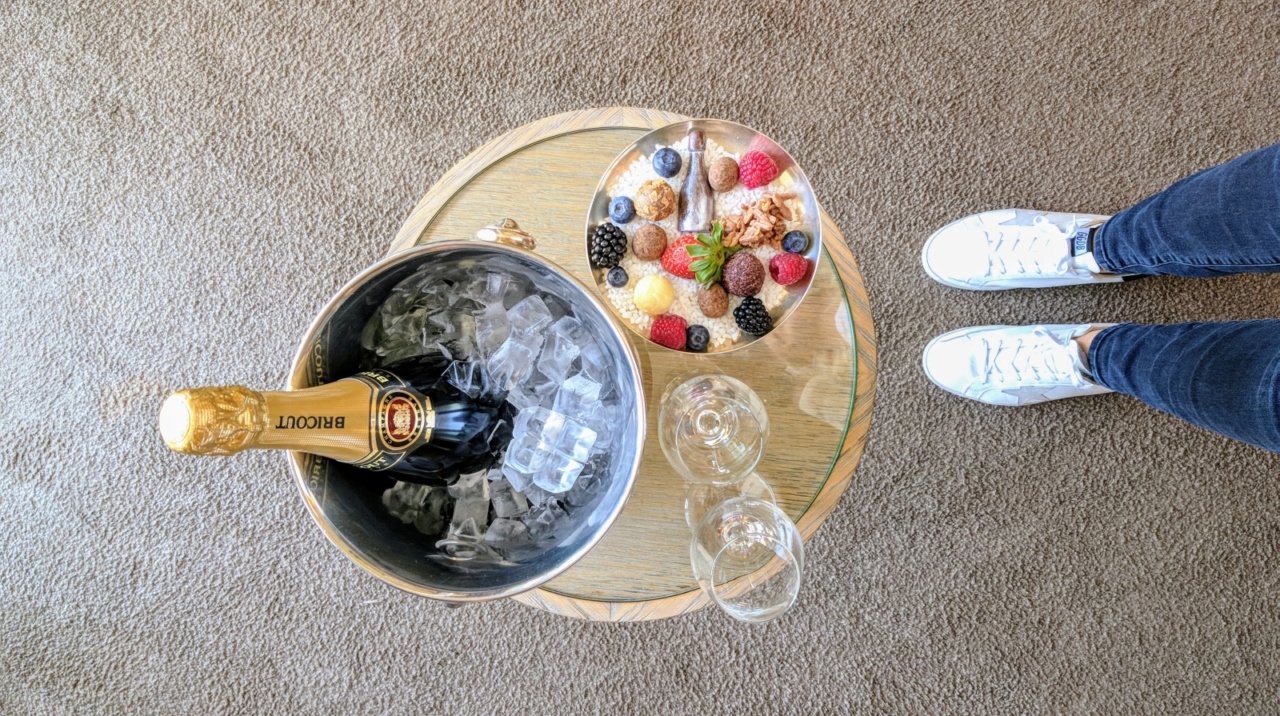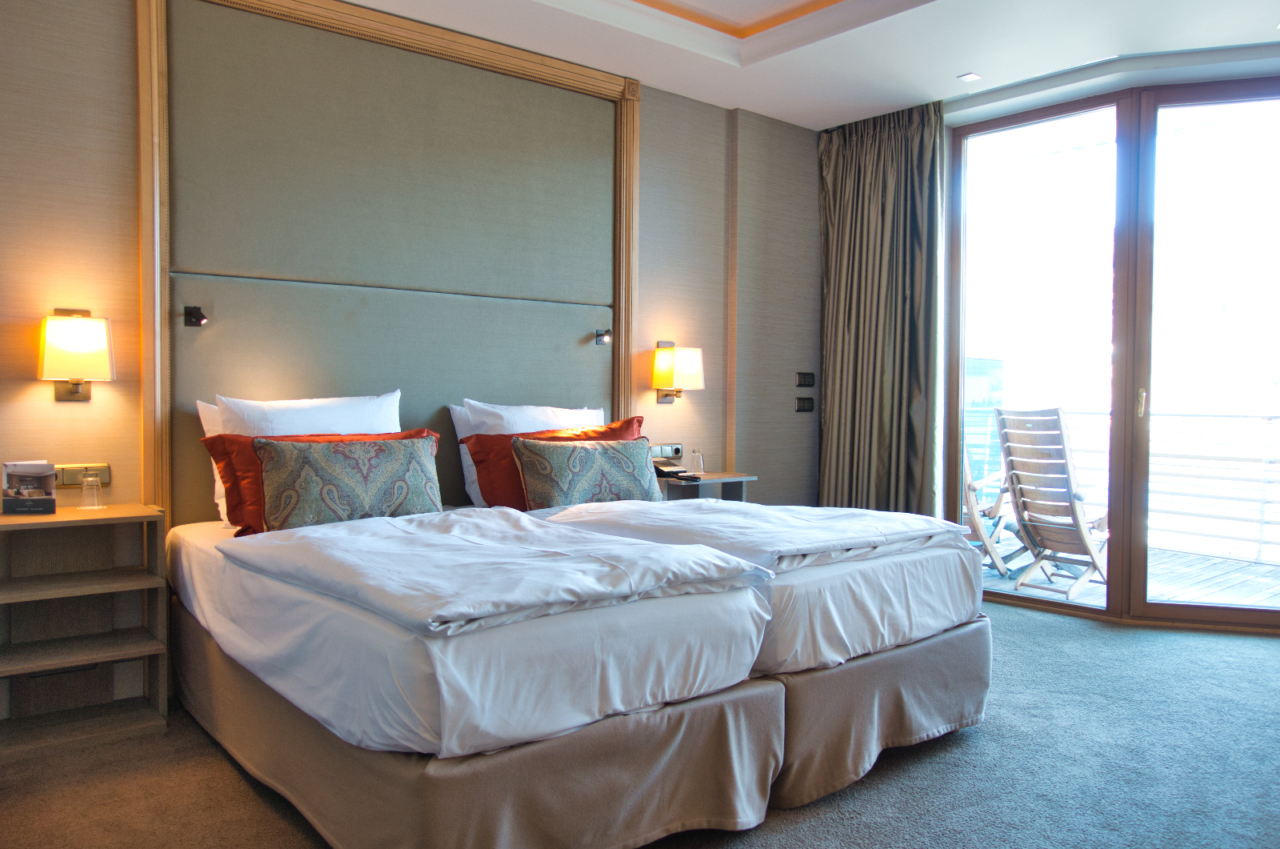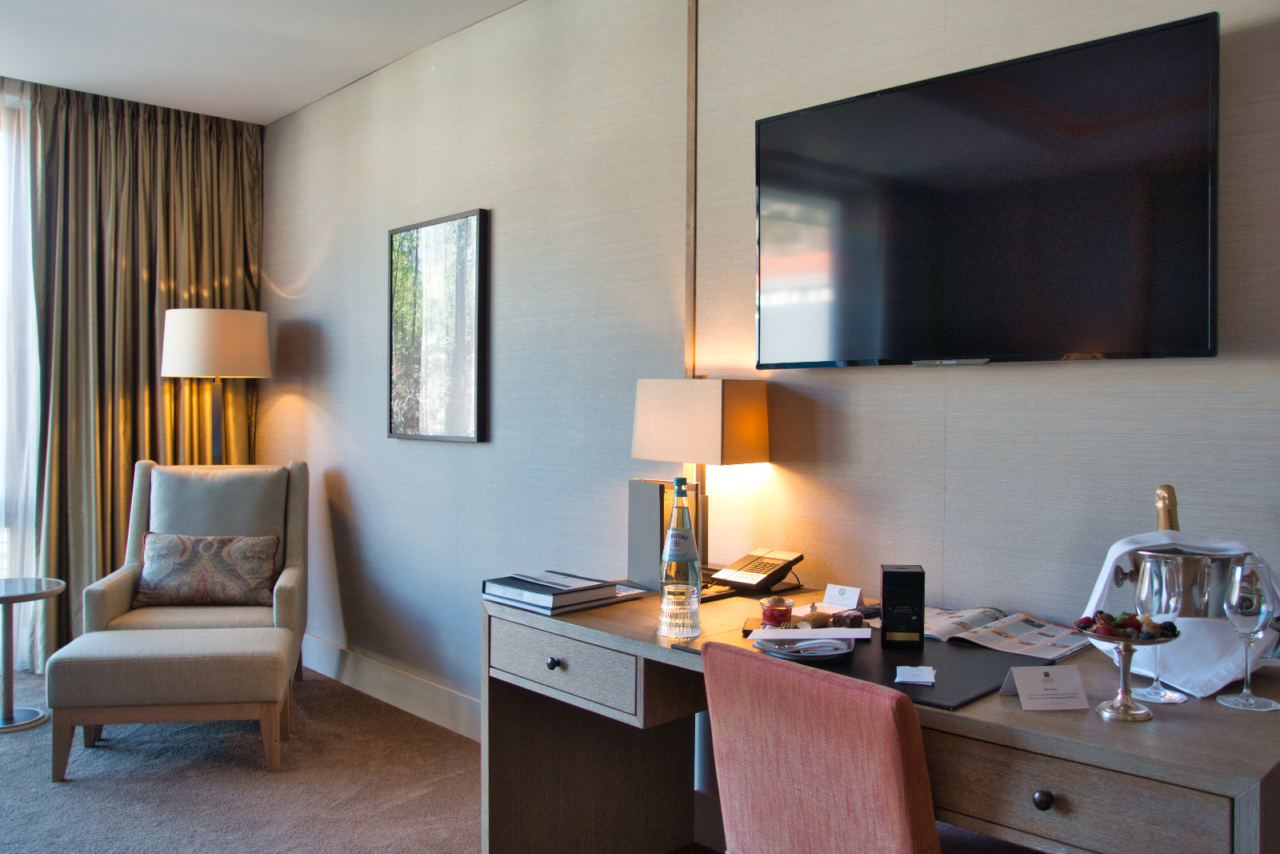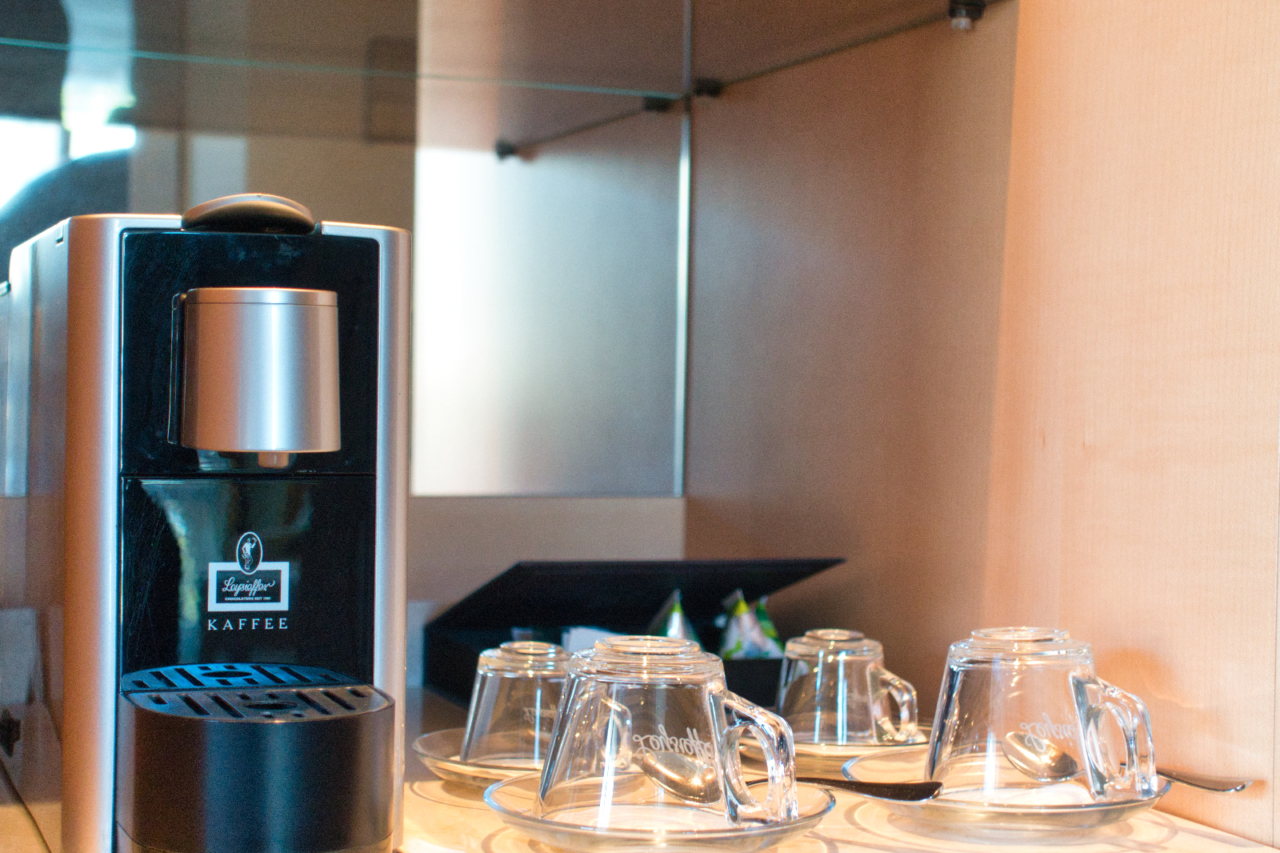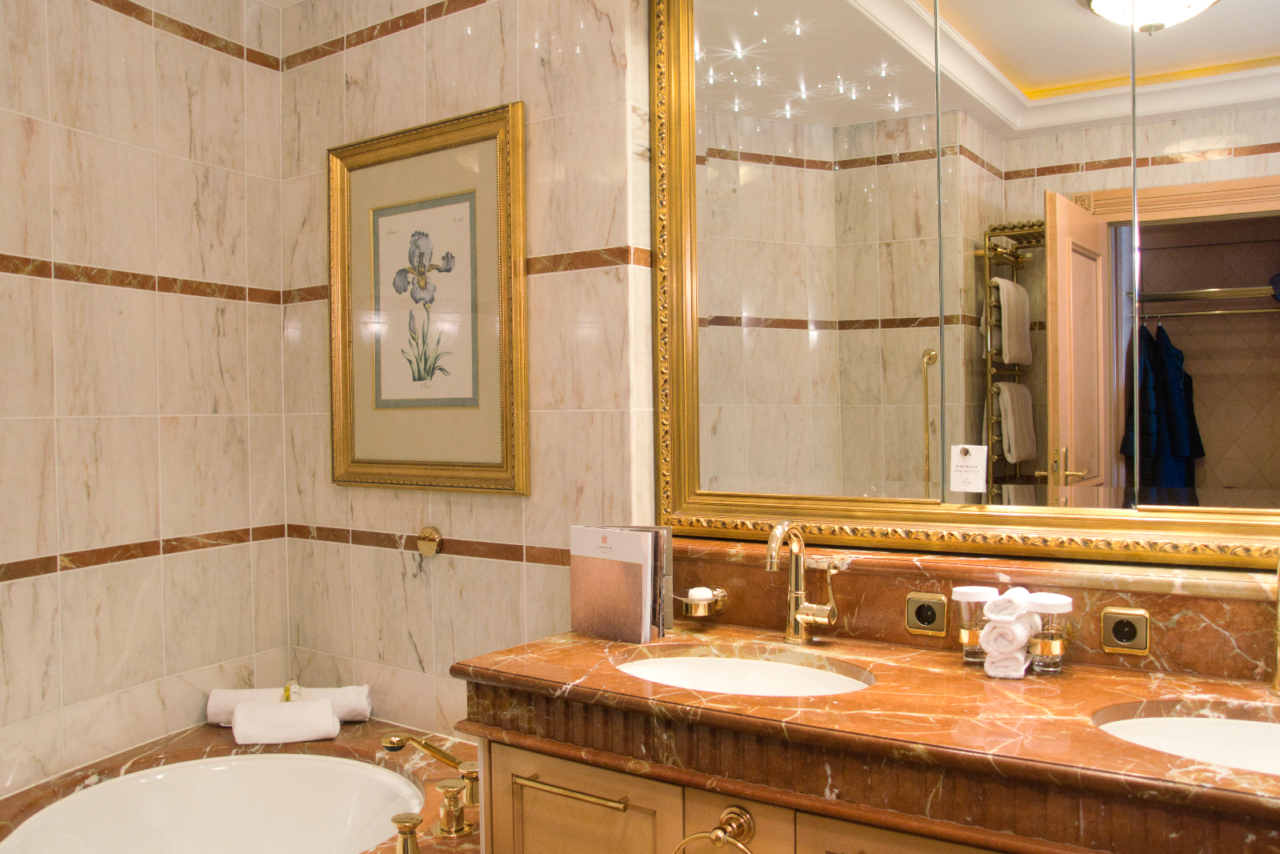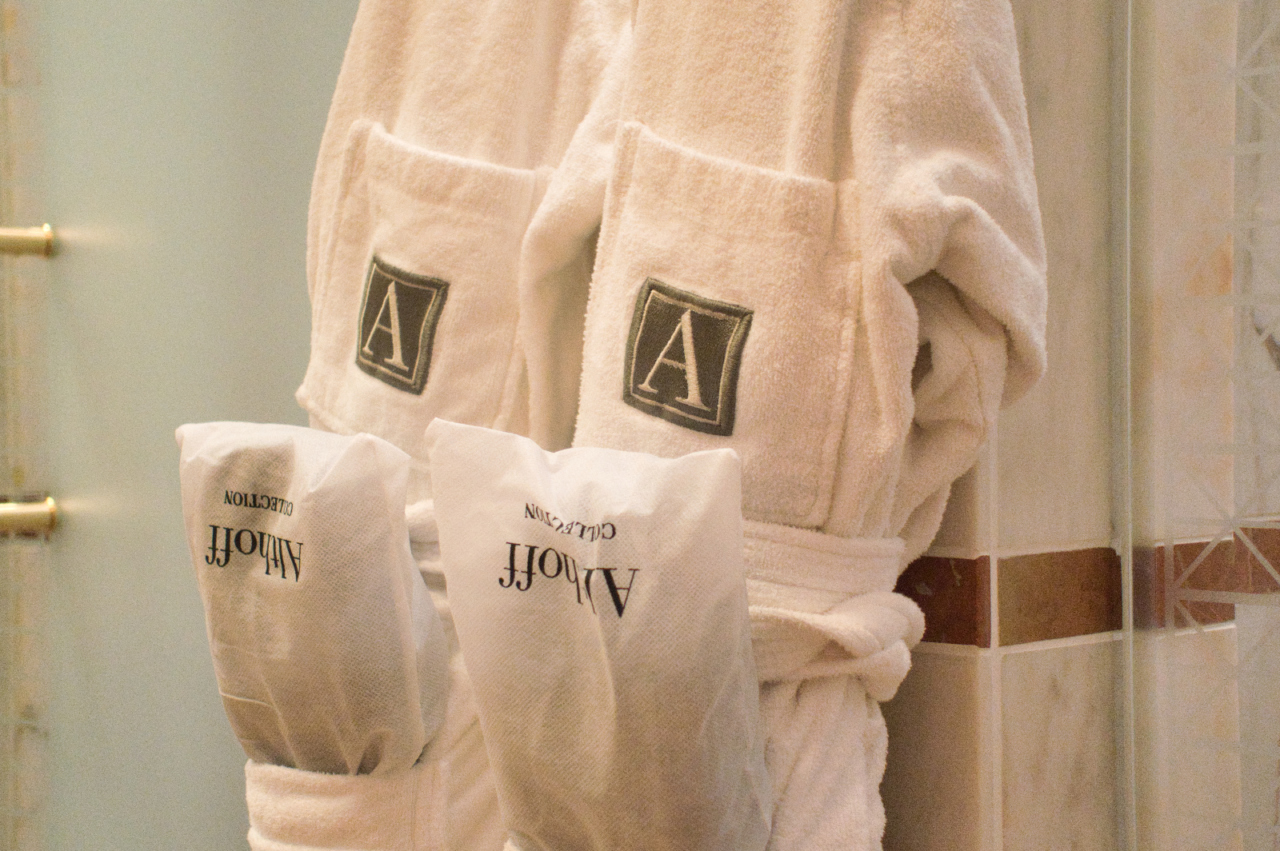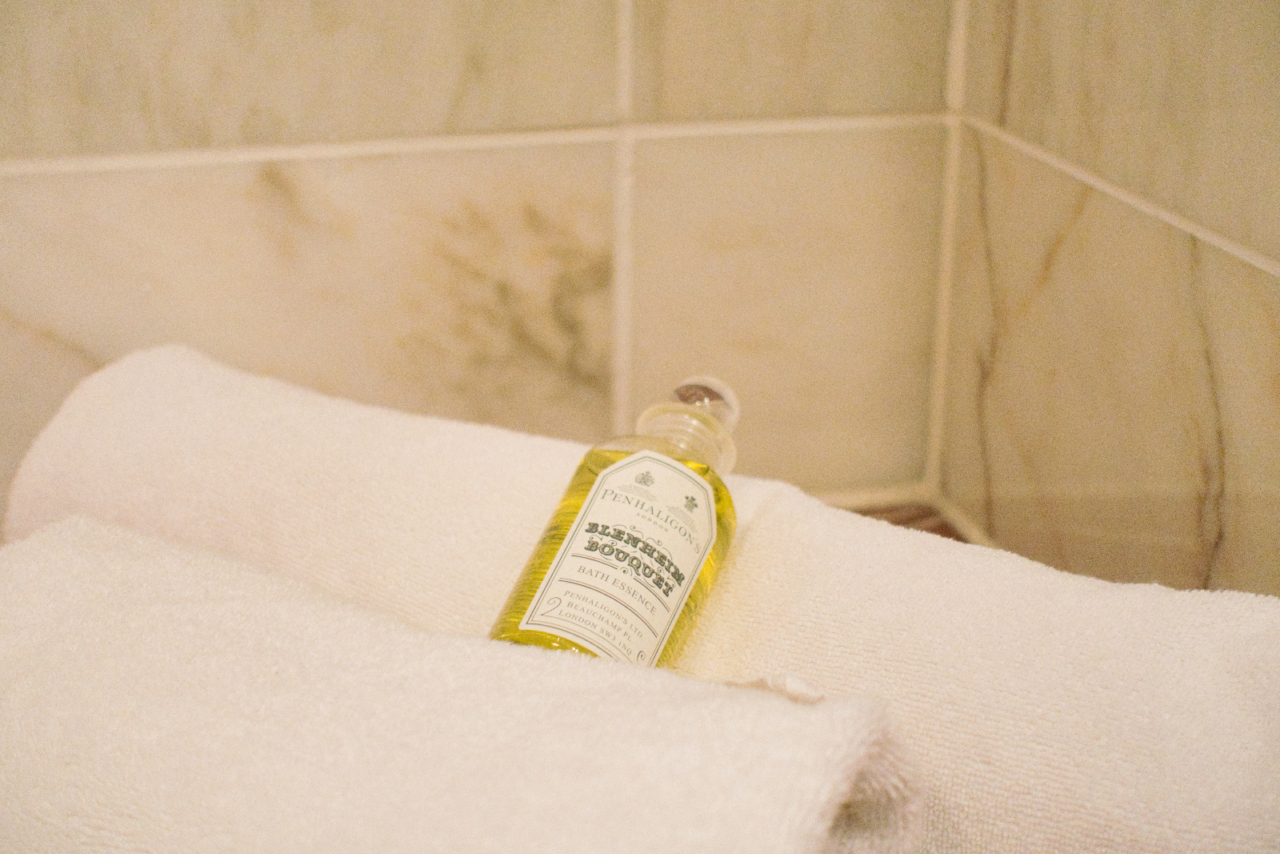 Relax & Indulge
Undoubtedly one of the core features of Seehotel Überfahrt is its impressive Spa area. On more then 3000m² you'll find a wellness heaven. Four pools (one outdoor), an extensive Sauna & steam room area and amazing relaxation rooms allow you to disconnect and recharge. My favourite was the "Library" with plenty of interesting coffee table books, a fireplace, water & tea fountain and cozy day-beds. It's connected directly to the pool area but absolutely quiet and never felt crowded during our stay. The associates roaming around the Spa were also super friendly and helpful. Out of the several Sauna and steam options, I enjoyed the "Salt Sauna" the most. Again, this area felt a bit more "classic" compared to the relaxation rooms but was impeccably maintenanced and clean. There are also plenty of towels available, a fact that I highly value when spending a Spa day.
A & I also had the pleasure of enjoying a massage in their very modern "All Suite Spa". Our private treatment room had park views and we could enjoy a small bottle of bubbles after the very good massage near the fireplace of our suite. True luxury which of course comes with a corresponding price tag but is so worth it.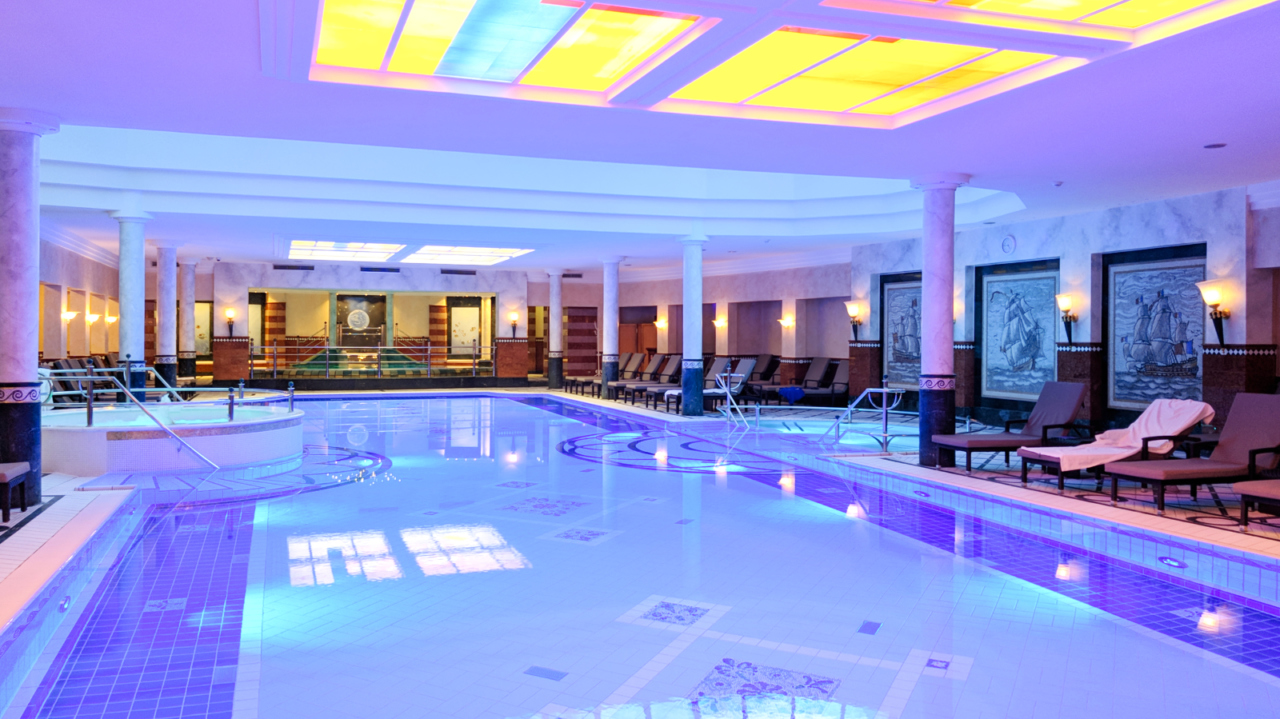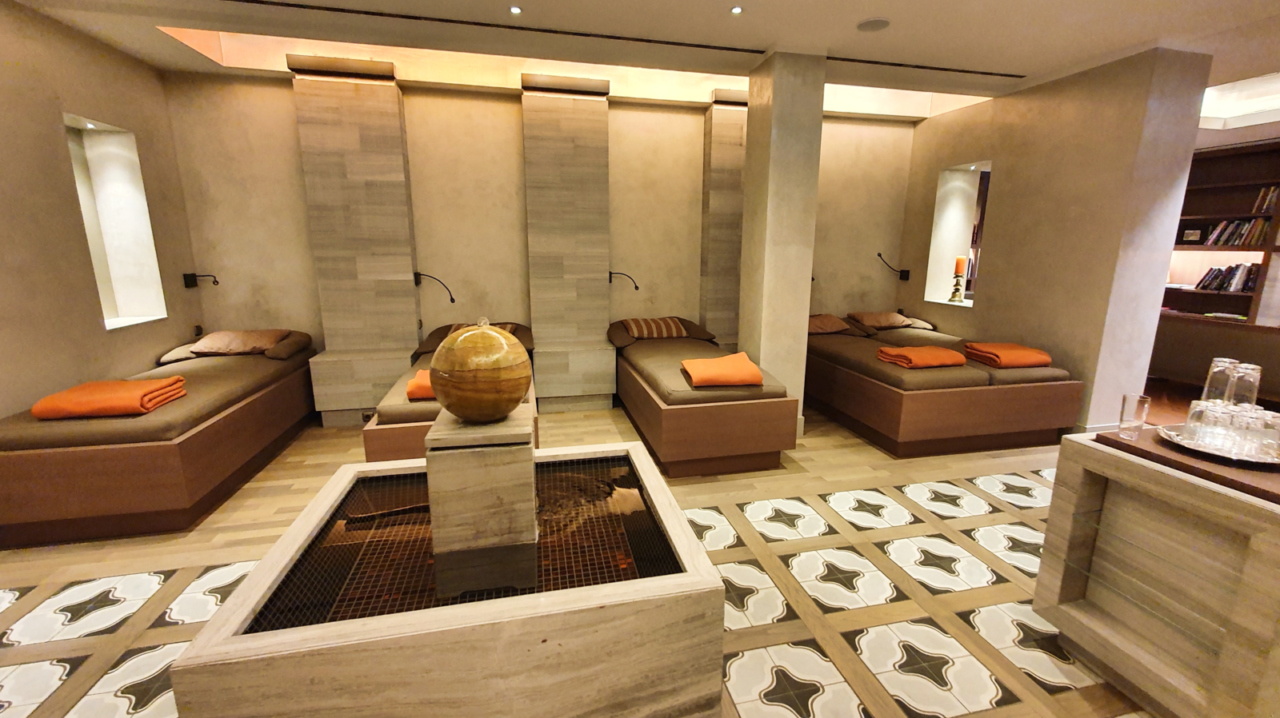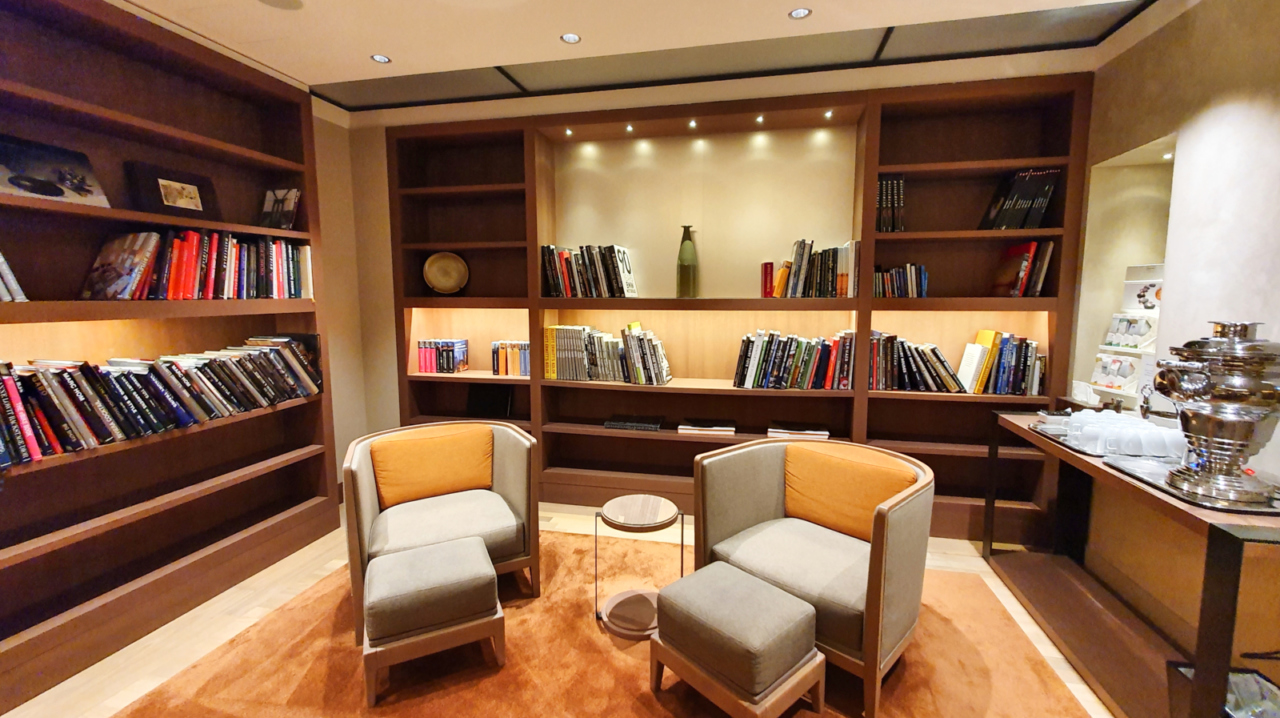 Quality dining as it's the south
Not surprisingly, the food options here are second to none. I really think the southern part of Germany is heaven for foodies in general. I usually find quality and choice here to be positively different from the rest of the country. Three restaurants are at your disposal, with "Restaurant Überfahrt" being the 3-Michelin pinnacle. We however went to Il Barcaiolo (Italian) and Egener Bucht (Alpine cuisine) and both were amazing. Taste and presentation of the dishes was amazing and you really feel the passion for quality here. I can also highly recommend the lobby bar – be sure to try their very own Gin.
Breakfast is served at Egener Bucht and equally fantastic with everything you could possibly ask for. Hot dishes are prepared made to order and the large buffet features an extensive range of fresh breakfast items, all of high quality. The bread selection was second to none! Again, we're in Bavaria here so nobody would complain.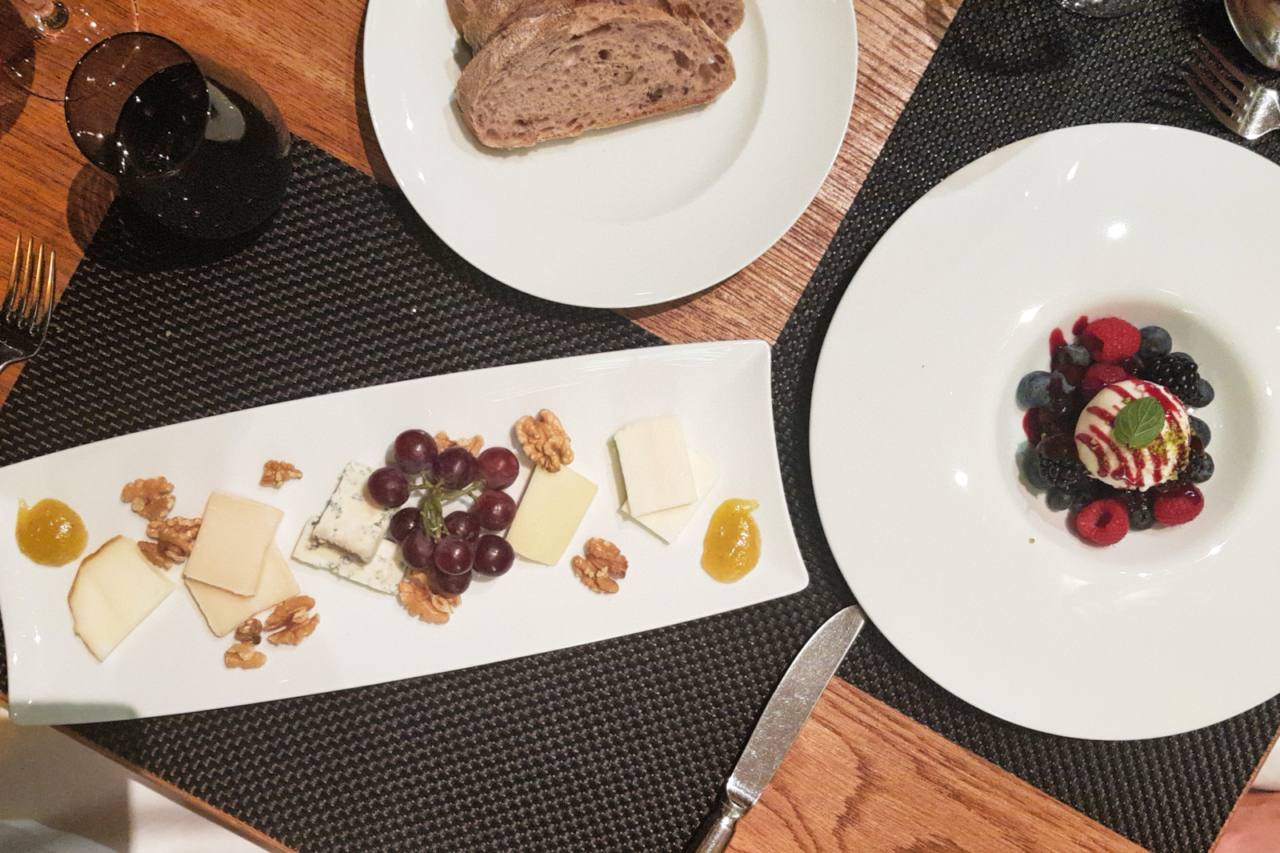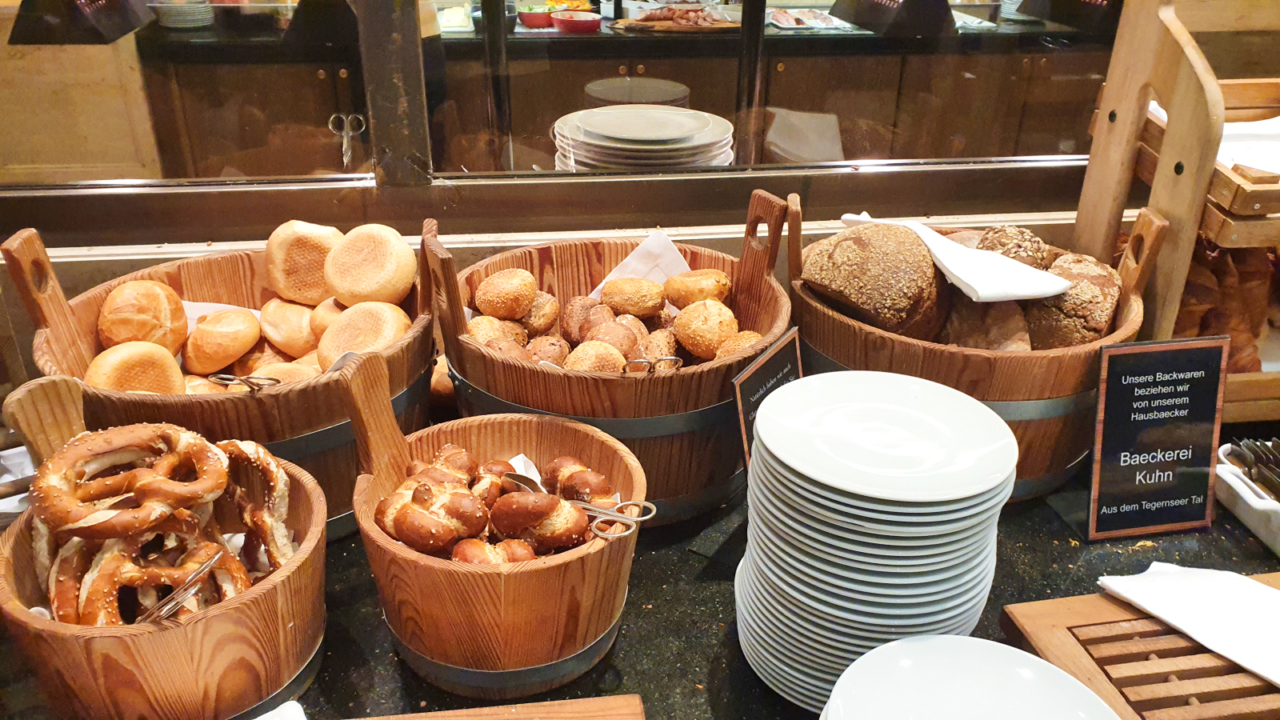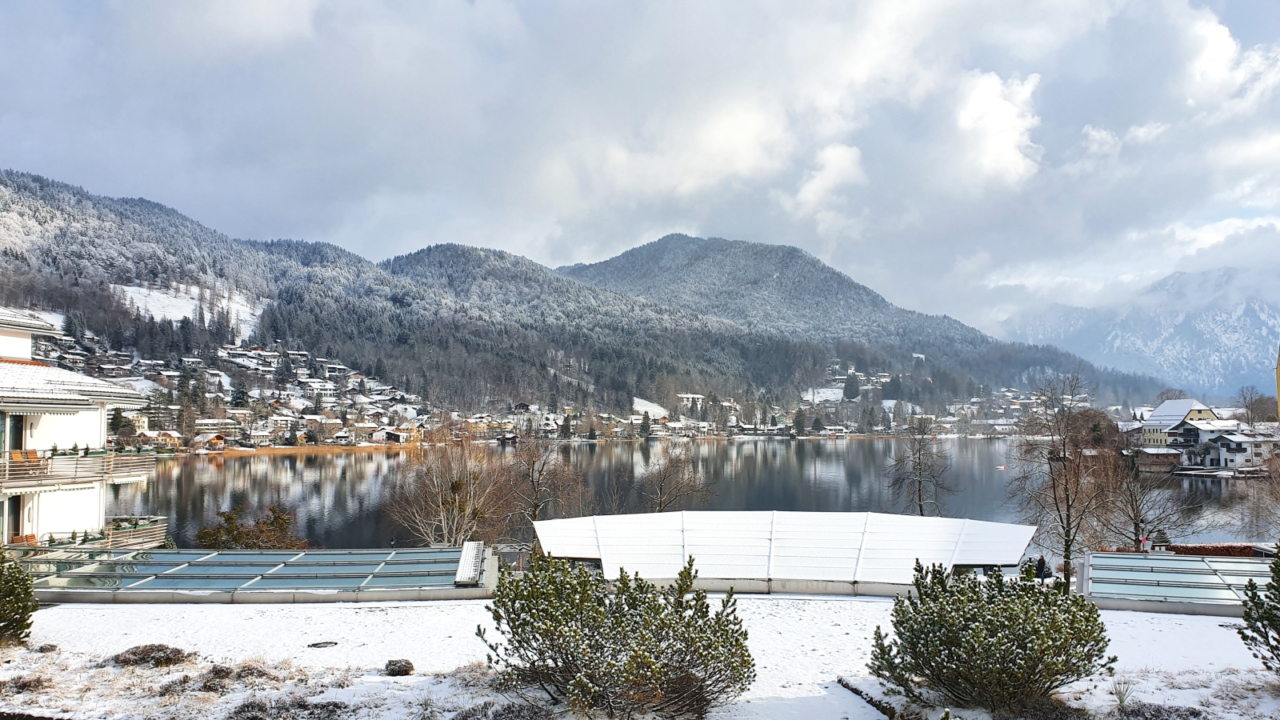 Passport & Palmtree conclusion
My short stay at Althoff Seehotel Überfahrt was a jackpot. There are few locations in Germany that I thoroughly enjoy, but lake Tegernsee and the Seehotel is on my list now. The great hospitality starting at really comfortable rooms to the consistently friendly associates made my day. It's an incredible place to spend a Spa weekend away from everything while still being easy to reach. Who knows, I could well imagine coming back for lovely weekend in summer!
Have you been to Tegernsee? Did you like it? Share your thoughts in the comments.
Another place I like in the south of Germany is the Roomers Baden-Baden.