Emirates, being among my preferred long-haul carriers, is operating an extensive own lounge network. In 2015, the airline opened its first dedicated lounge in Japan, being located in Tokyo Narita airport. Read on to know what the experience looks like.
Business and First Class lounge in Japan
The lounge is located in Terminal 2 of Tokyo Narita airport, after security clearance up on the first floor. Being inaugurated in 2015 just, it's quite new and I found it to be very spacious which is remarkable for Japan. During my visit, it was also not too crowded. No wonder considering Emirates is just operating few flights out of NRT. Style-wise you can immediately tell it's Emirates with its wood finishings, Arabian decor elements, brown and pastel tones everywhere. You either love or hate it 🙂 The atmosphere was very relaxing and calm which makes any visit pleasant, no matter if for work or leisure.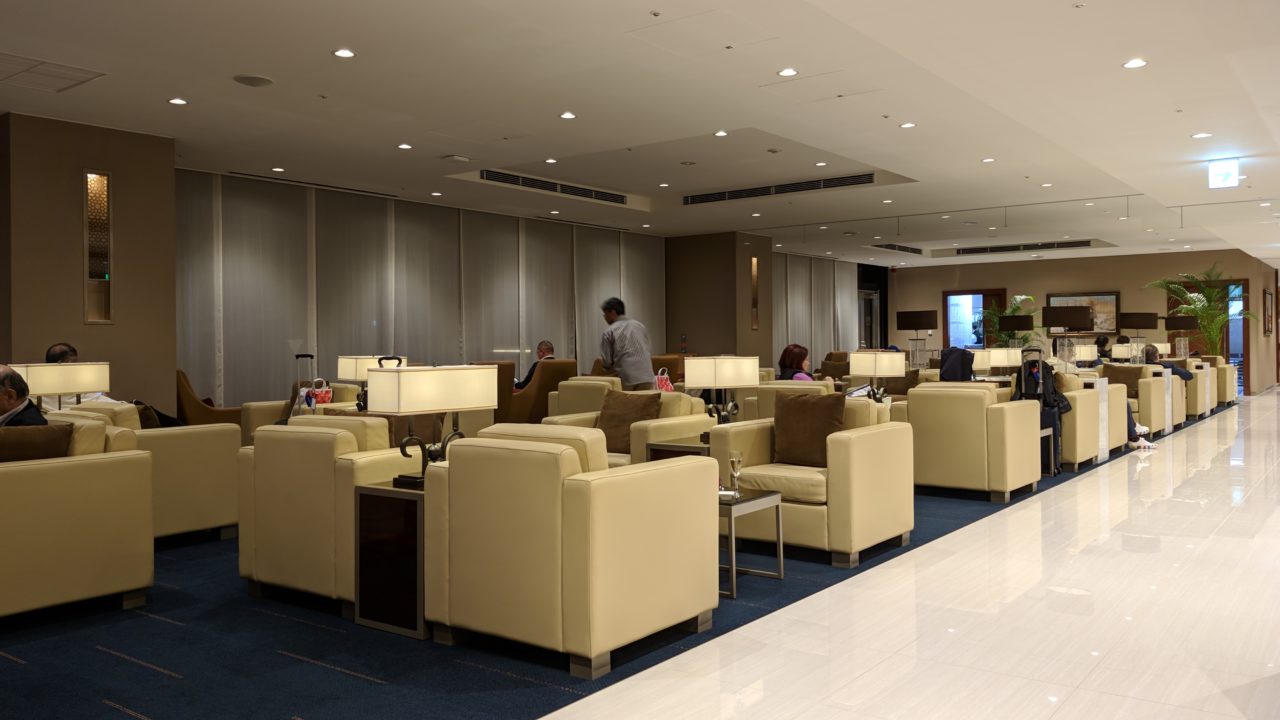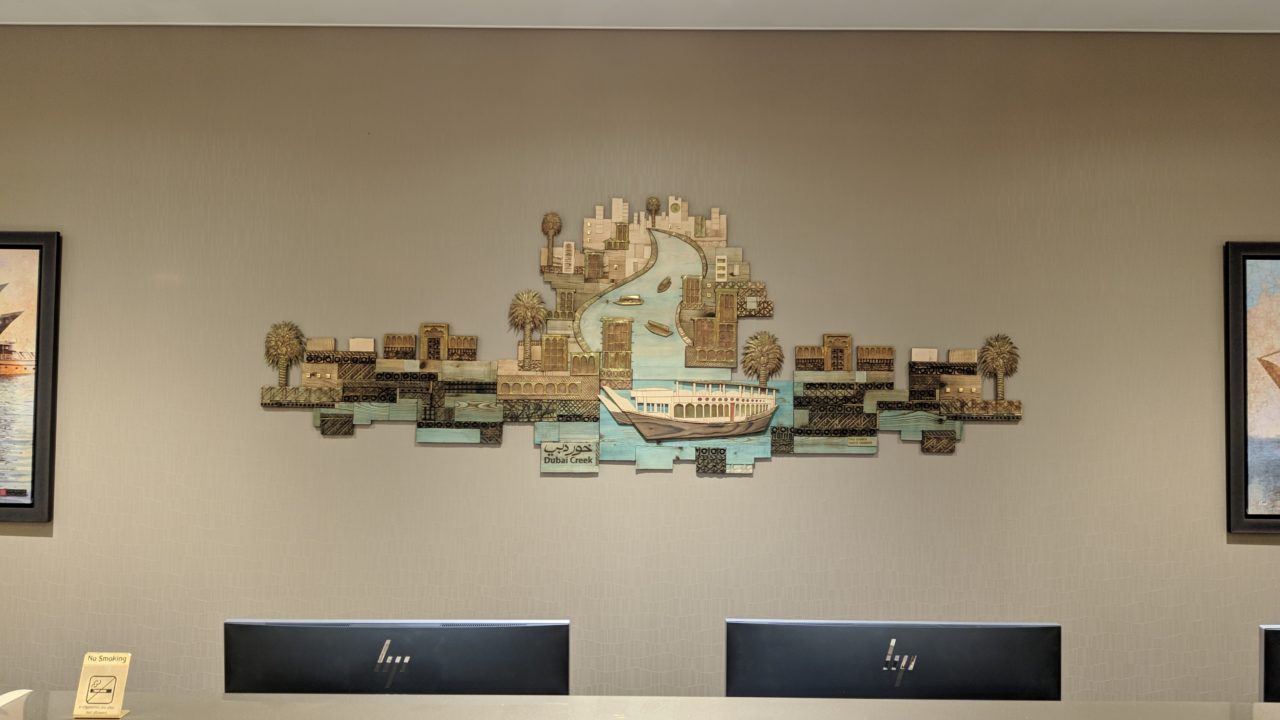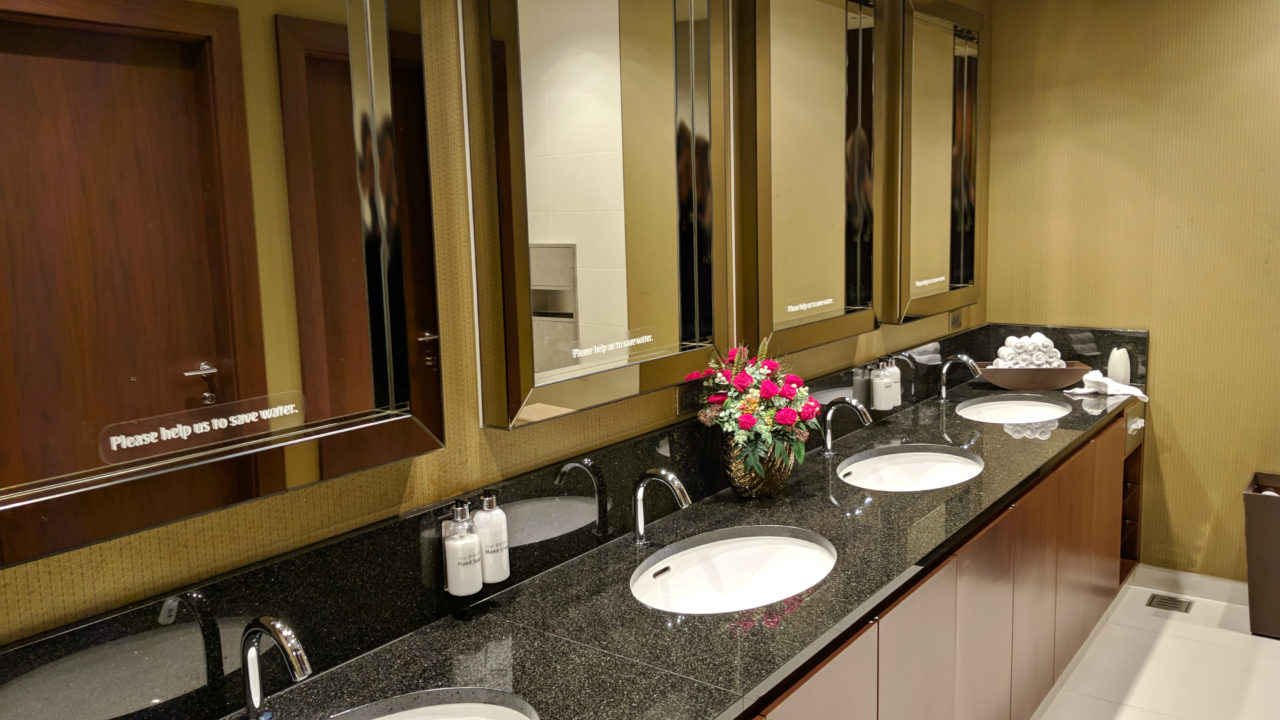 Entry to the lounge is for business and first class tickets holders as well as Emirates Skywards Gold & Platinum guests independent from class of travel. Aside from a very warm and welcoming check-in, turning righthand at the fountain you find a large seating area with airfield view and lefthand an open restaurant area. Turning right you get to a small business corner, more seating and the bathrooms as well as showers. Both have been in very good condition during my visit and were taken good care of.
Food & beverages to the point
As with most Emirates lounges, I expected the food selection to be above average. However, I can honestly tell it exceeded my expectations by far. A fresh selection of superb Sushi & Sashimi (which I can highly recommend), extra large cheeseboard plus a long long line of hot dishes were all excellent. Drink-wise, the lounge features two stations that offer premium alcoholic as well as non alcoholic beverages, soft drinks, tea & good coffee which was also served at the table in my case.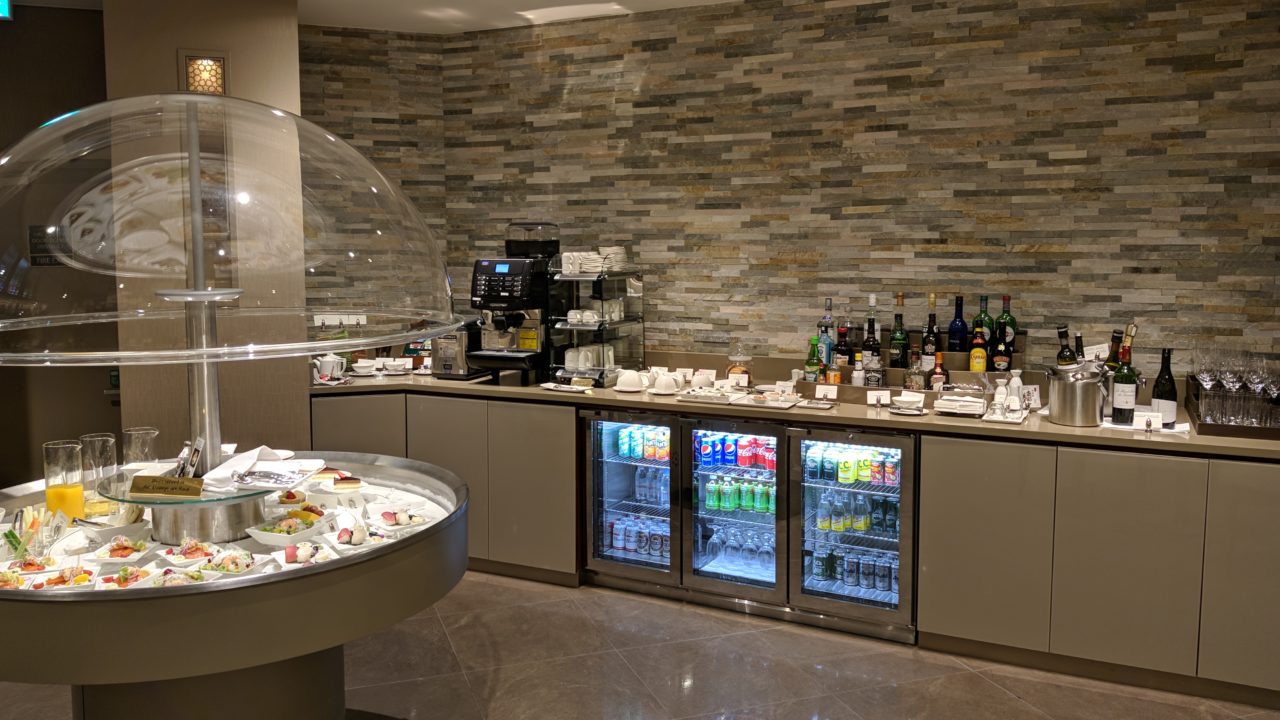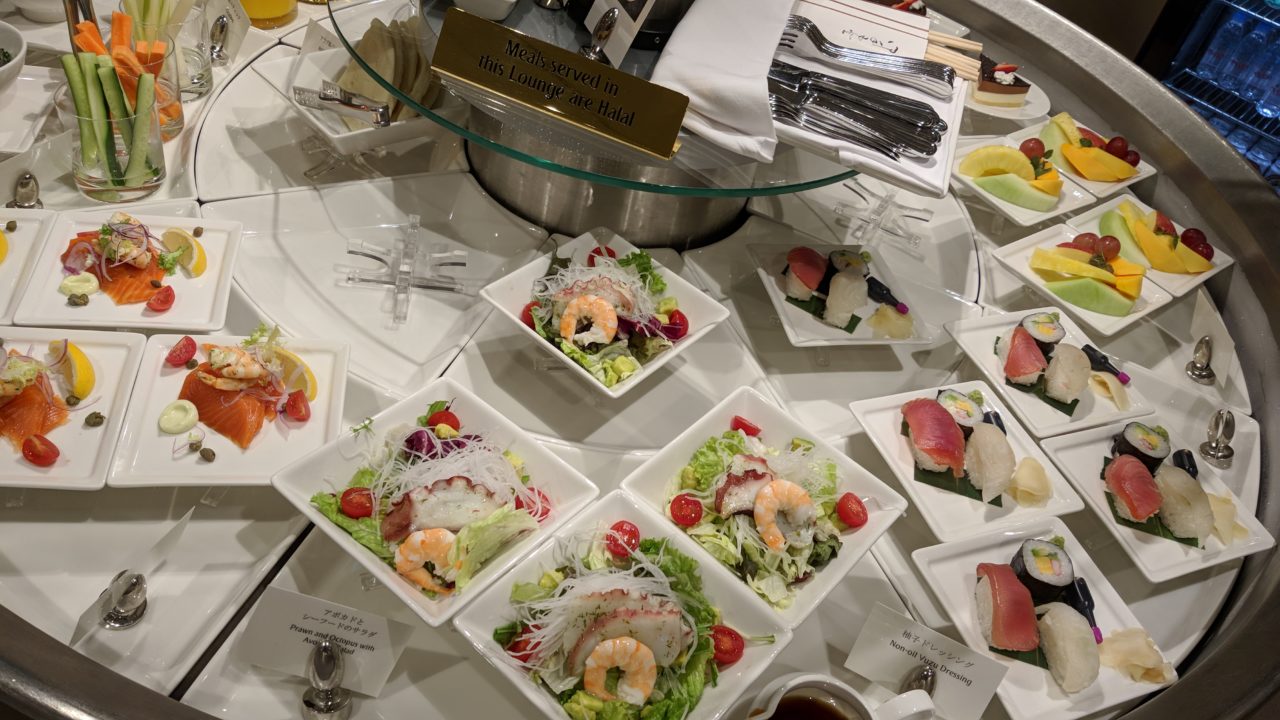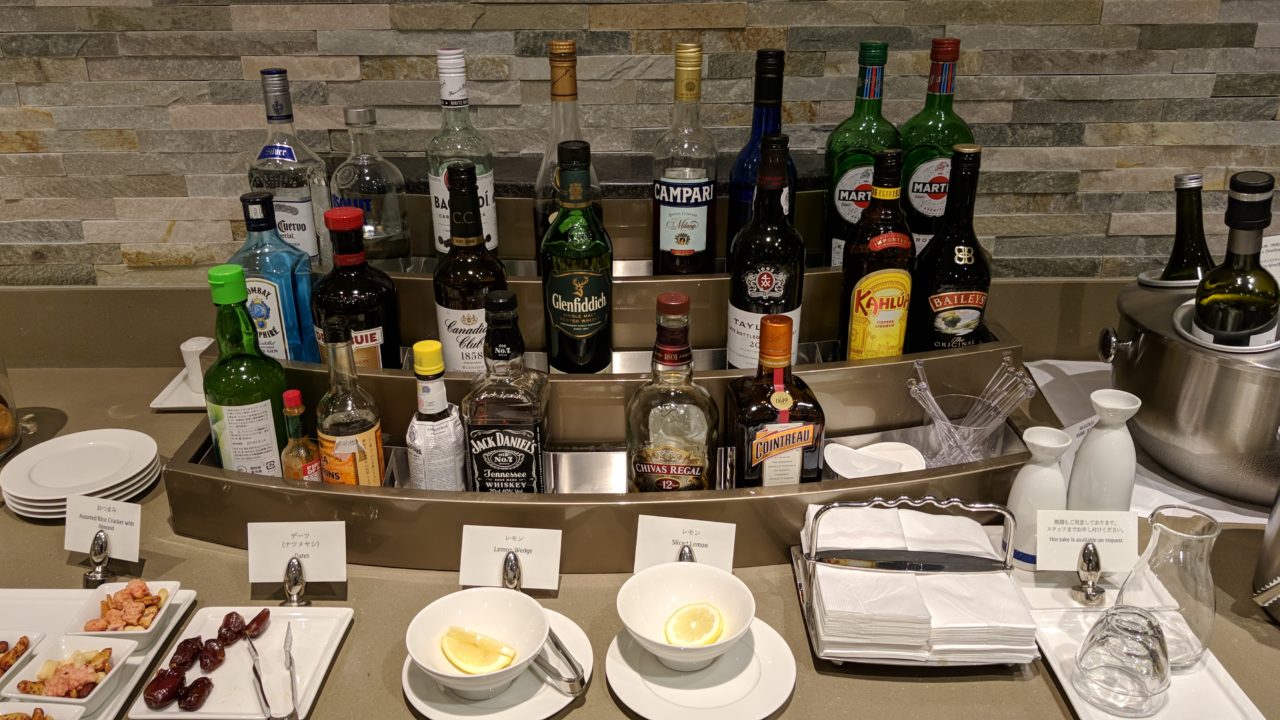 Service sets the benchmark
What stroke my mind was the attentive Japanese-like service. An armada of unobstrusive attendants took care of the buffet and the guests, constantly replenishing and cleaning. The showers had their own shower-attendant and she was super-friendly with the guests despite the language barrier. The front-desk staff went above & beyond. When it was time to board my flight they would exit the lounge with me, call the elevator, bow and wait until its doors closed and I was out of sight. What a hospitality!
Passport & Palmtree conclusion
I do think it's indulgent luxury to run a dedicated lounge network outside of Dubai and although I'm not travelling to Japan often, I would choose Emirates and Narita on any occasion. The experience is worth the little extra tour from airport to city and vice versa compared to Haneda in my opinion.
What's your favourite lounge of the Emirates network? First Class Lounge Dubai or beyond?
Leave your experience in the comments!