One of the downsides of flying are long layovers at airports. I try to spend as little time as possible waiting, but occasionally it's not avoidable. Depending on the airport, such times can be drowning or enjoyable, with the latter only happening in one of the many lounges. On my recent trip through China, I had a long layover at Hong Kong airport and decided to spend it in the American Express Centurion Lounge near Gate 60. Don't be fooled by the name, the lounge is accessible for Platinum and Centurion cardholders alike and while there exist many reviews of the public areas, I find the private Centurion room in the backside worth mentioning which I was lucky to be a guest in.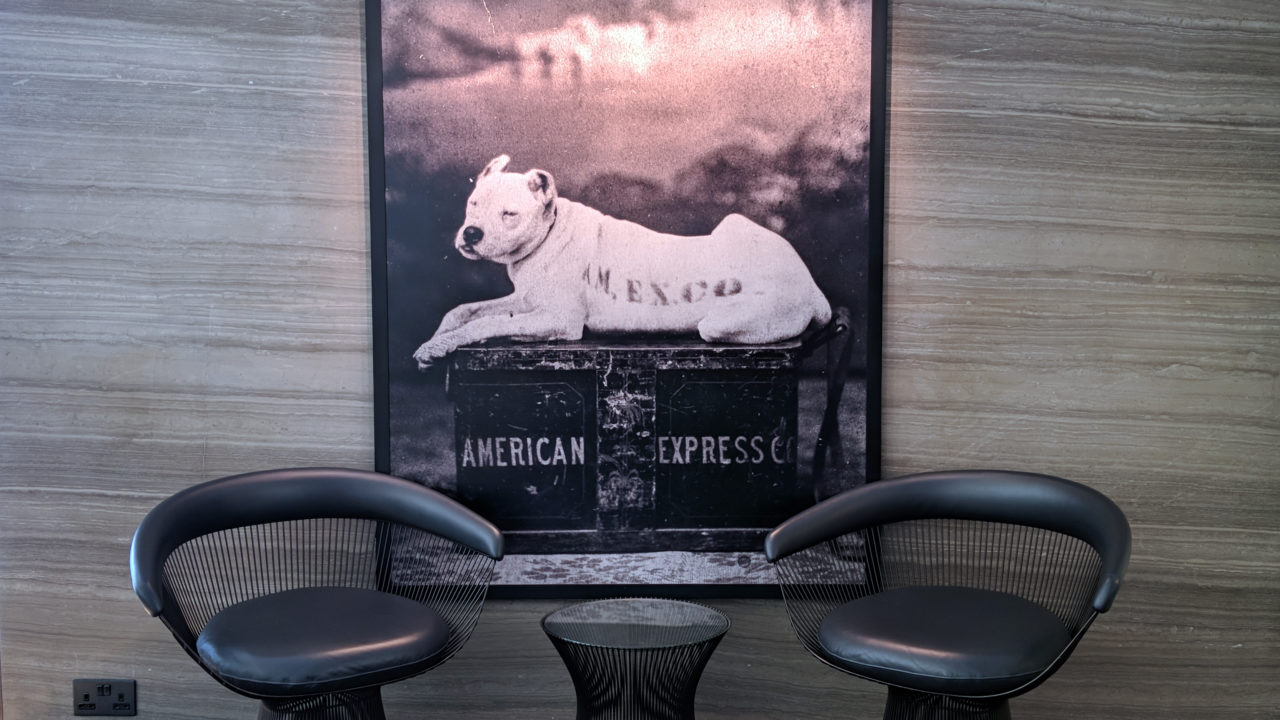 American Express Centurion Lounges
American Express operates a broad network of own lounges on (mostly) North American airports, so their Hong Kong footprint is special to begin with. The 24 hour operated lounge is on the first floor of the terminal building and offers sweeping views of the runway. You may find is somewhat noisy because it's "open air" inside the terminal. To your right after entering, there are breakout rooms which you can also rent for business. There are some high-rise working stools with views of the runway and outlets available. Other than that you will get clean and comfortable restrooms (towels!), a lovely and well equipped bar and a buffet offering a wide range of hot and cold food options, depending on the time of the day. The WiFi was fast and reliable, there are many outlets around and plenty of seating – if available. During our visit, the public spaces of the lounge were incredibly crowded due to peak holiday travel-time so we were lucky to benefit from the private backroom, a special area dedicated to Centurion cardholders.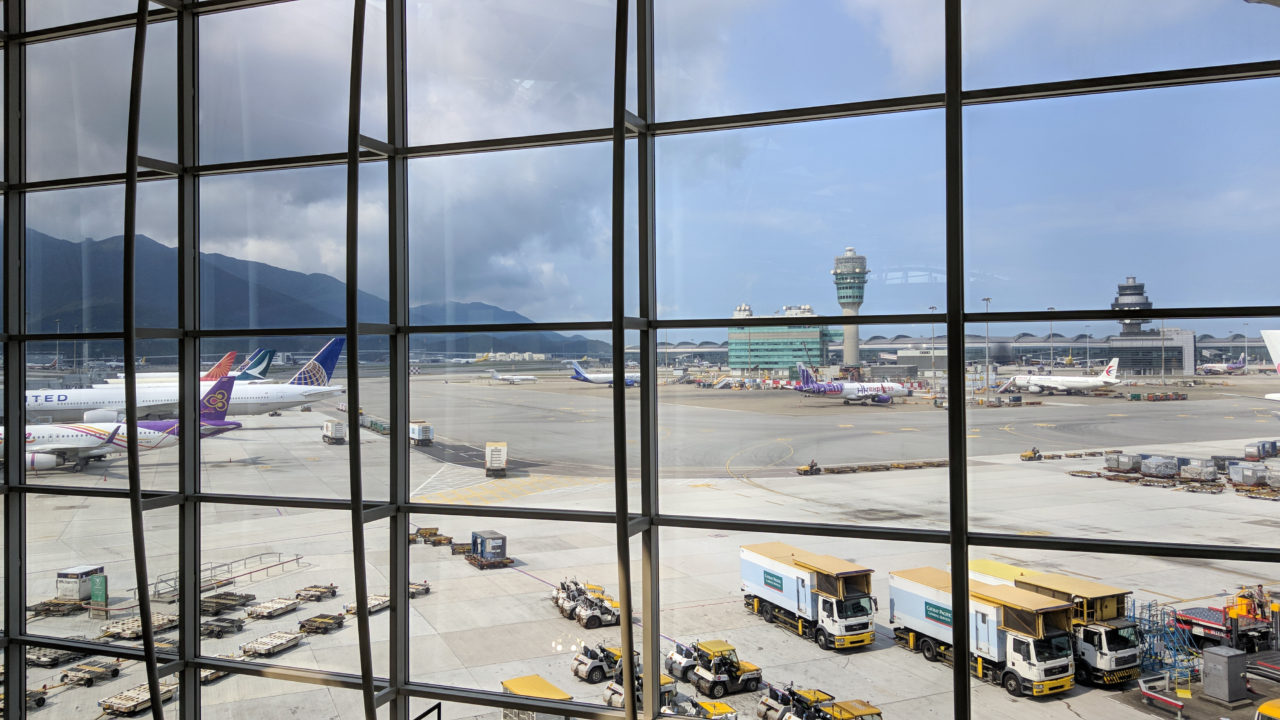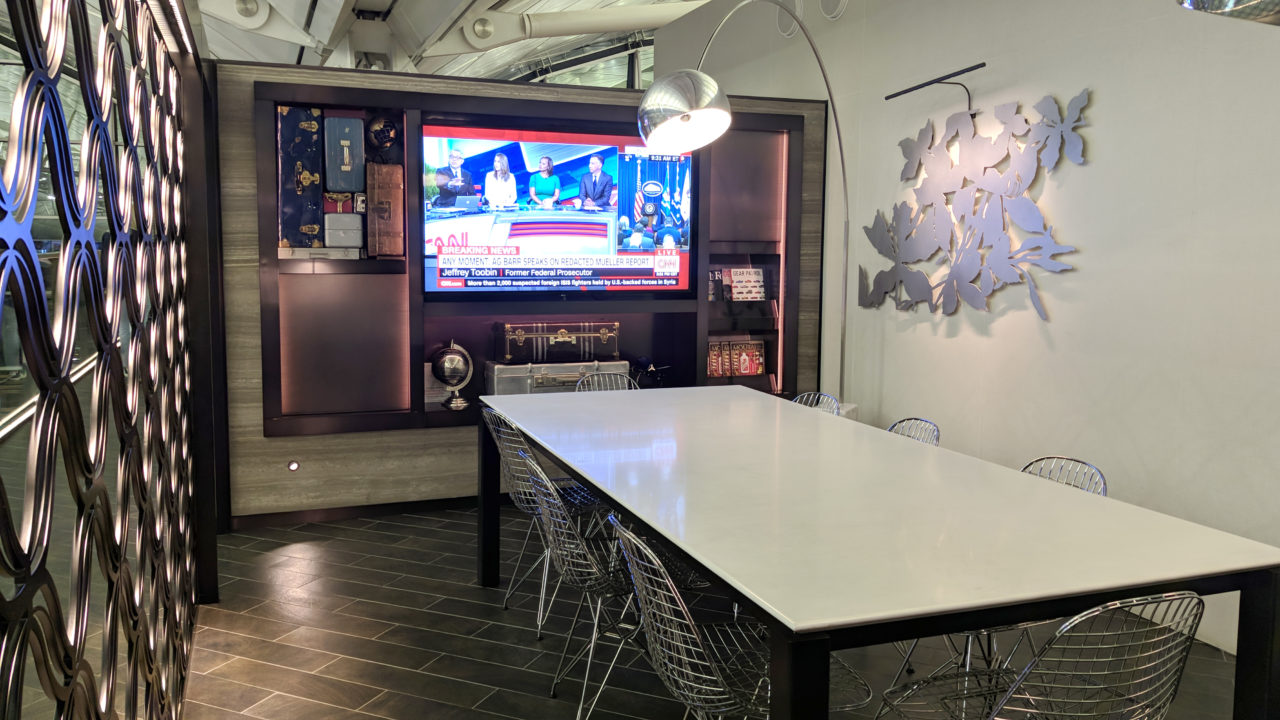 The exclusive Centurion Lounge Backroom
To my knowledge the Hong Kong Centurion Lounge is the only lounge offering a designated Centurion cardmembers area as of writing. During our last Hong Kong Layover we were lucky to be a guest there. After heading through the sliding door in the back which is guarded by an associate, I found a much less crowded and lovely setting of two rooms with (more) comfortable seating, dinner tables and booths. We were immediately greeted by a friendly attendant who invited us to sit down for breakfast – which was a la carte! Their breakfast menu offered a nice choice of different eggs, small bites of Western (read: salad, breads) and Asian taste (read: dumpling, congee) and is being delivered right to your table. You may enter the main room of the lounge and grab anything you want anytime too which we didn't as it was just too crowded. Right at your table though you can choose from an extensive drink selection, basically anything from the bar, over Mimosas, freshly brewed coffee specialities to teas.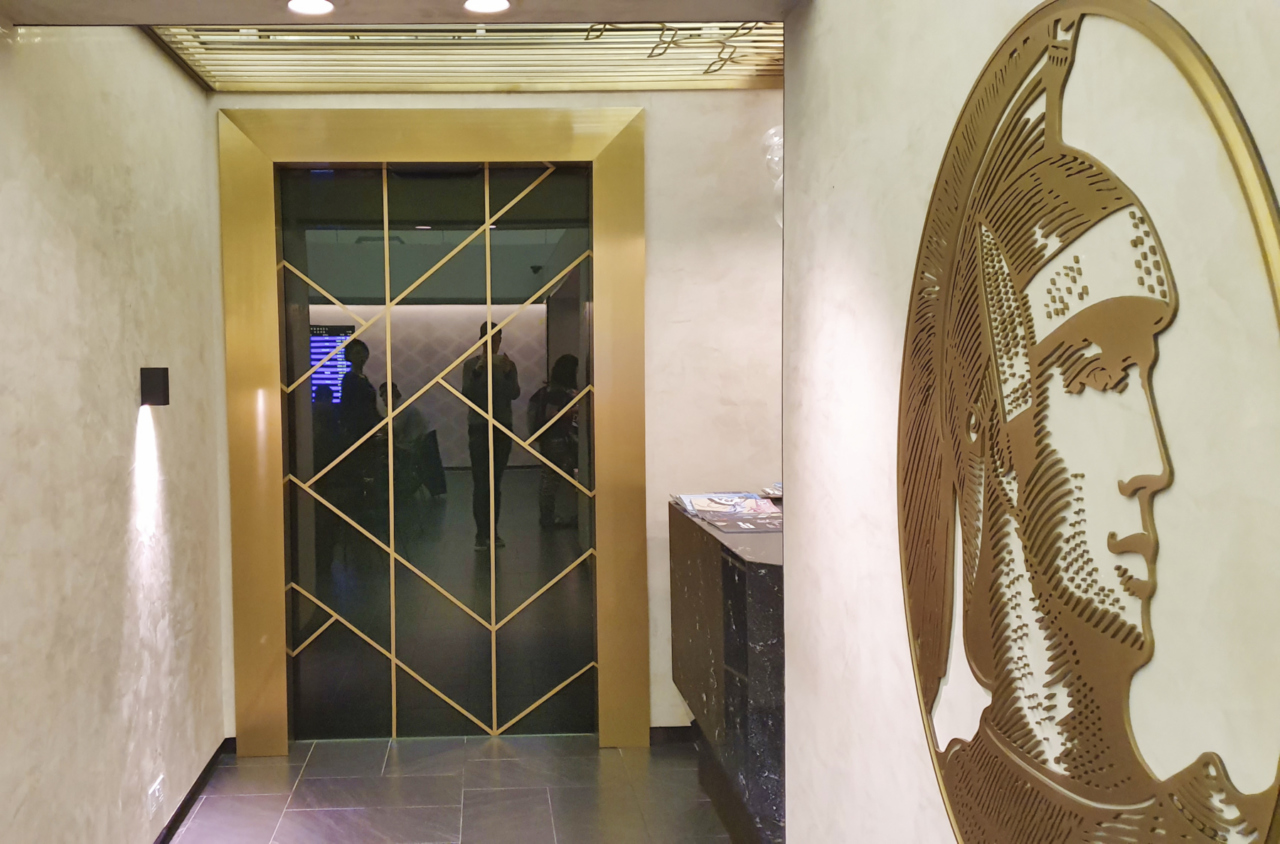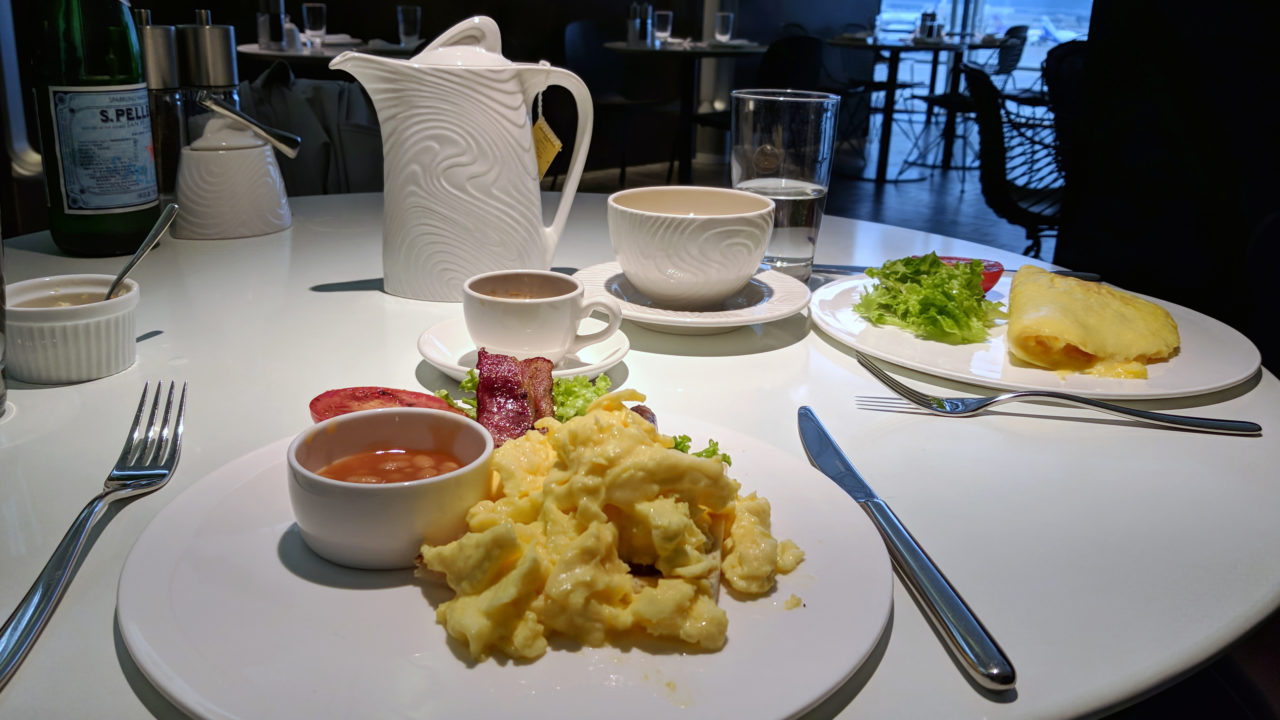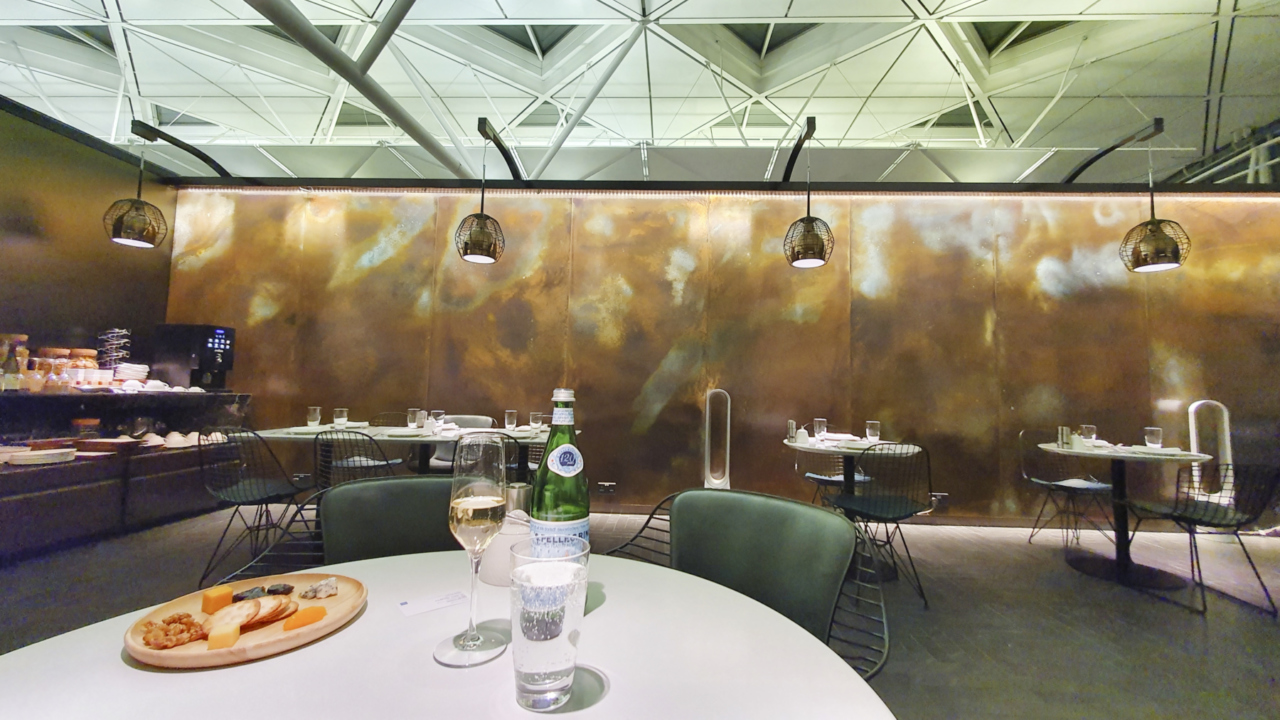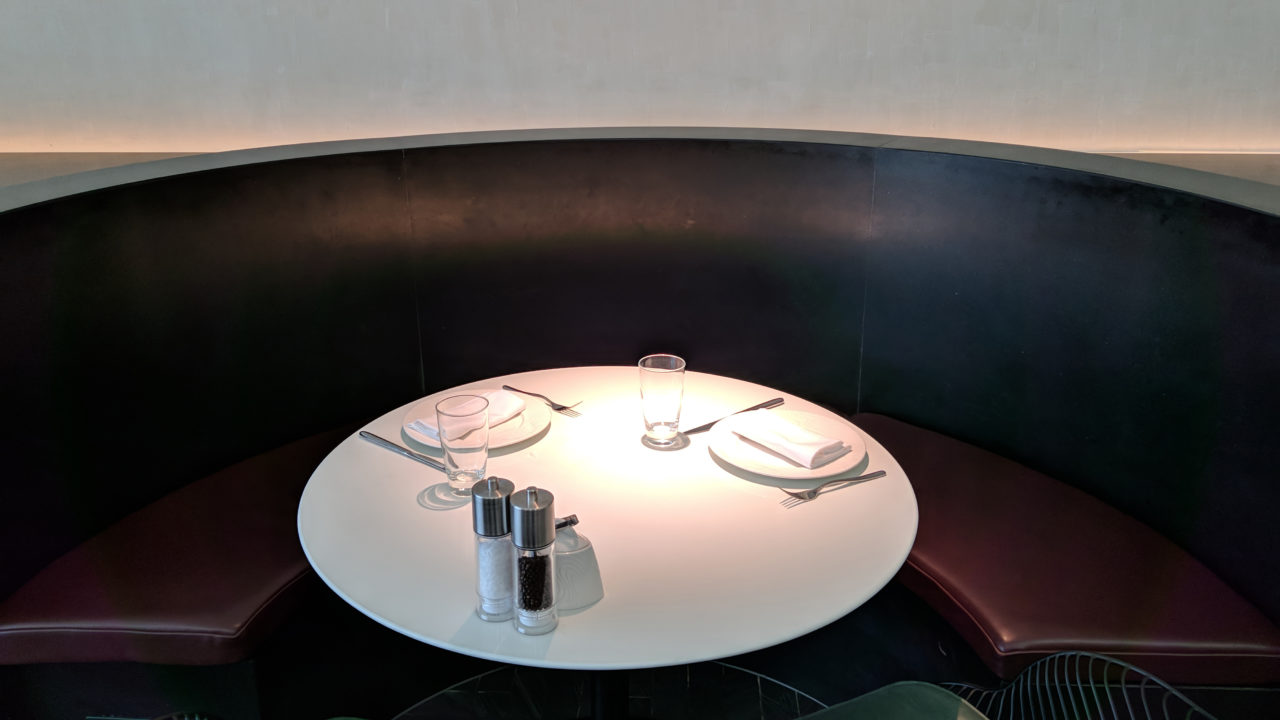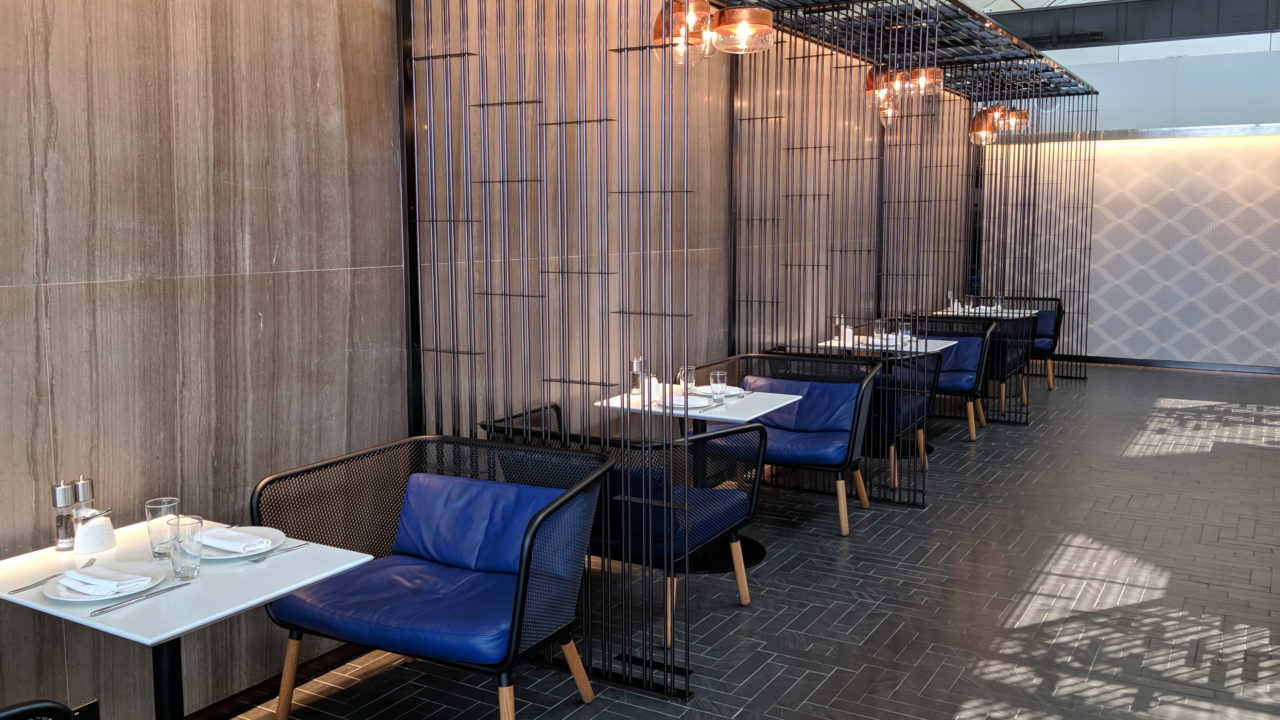 A & I really enjoyed the added comfort and ease after getting up at 5am to take the Macao ferry to the airport! After breakfast time, the menu is swapped and you can choose from an extensive 3-course a la carte lunch and dinner menu which we enjoyed on our way back some days later. The quality of all dishes is impeccable and everything is cooked to order, which is a quality touch.
Passport & Palmtree conclusion
My previous Centurion lounge visit was to the one in Las Vegas and I actually enjoyed my time there a lot, though Hong Kong ups the game with its special Centurion backroom that is an exceptional value for the few cardholders that are allowed to enter. I clearly prefer this lounge over the many third-party operated lounges at HKG and would visit anytime again when flying to or via wonderful Hong Kong.
If you like, read more about my stay in Hong Kong a while back and most recently of my hotel in Macao.