Being the biggest airport in Germany, Frankfurt features a myriad of lounges. Some are accessible through the handy Priority Pass (Luxx Lounge, Sky Lounge), others are bound to business or first class travel, such as the Air Canada Maple Leaf Lounge, Air France KLM Lounge, Emirates Lounge or the Lufthansa lounges. Or no lounge at all when flying with Condor 😉 On my recent flight to NYC I had the pleasure of admission to the Lufthansa Business Class Lounge in Frankfurt Terminal 1.
The lounges' official name is "Lufthansa Business Lounge" and it's located near Gate 24 in Terminal 1B. There is a very good Lufthansa first class (Senator) lounge in the same terminal and I think another business lounge which is located closer to the A gates. Our Singapore Airlines flight out of Frankfurt was leaving very early, so the lounge was basically empty when we arrived. Maybe for that reason it felt spacious and most of all: quiet!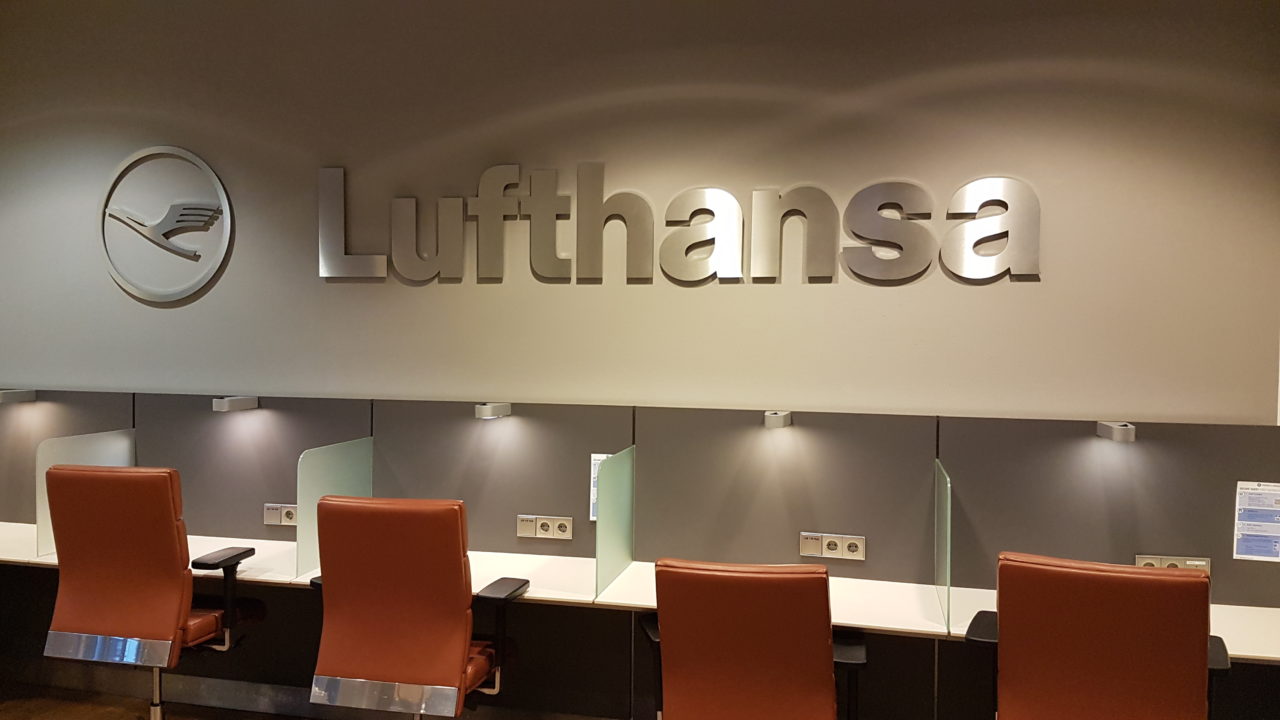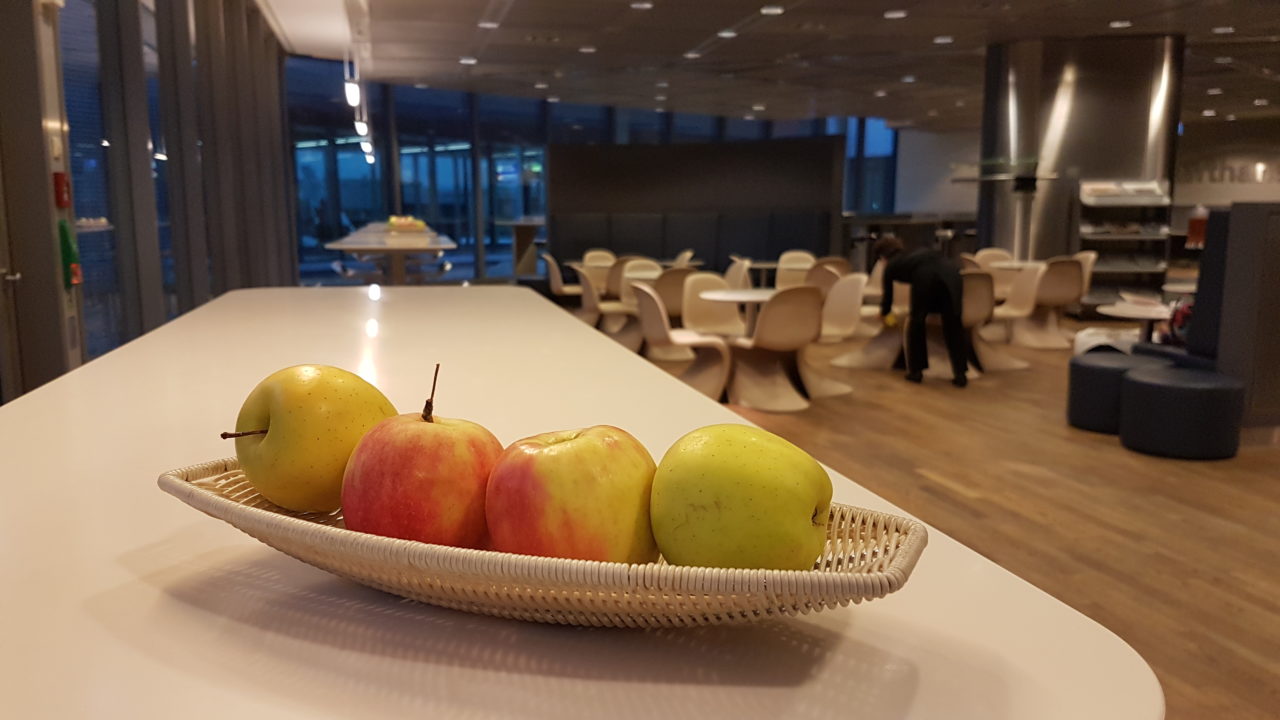 Admission to the lounge is done by Lufthansa staff at the ground floor and once you climb up the stairs, the buzz of the terminal immediately ceases. The glass-encircled and bright lounge has a circular layout with plenty of seating options, couches with small tables in between and high-tables. I also noticed dedicated working desks with power outlets and ergonomical chairs. Aside from clean restrooms it also features decent showers. Needless to say, there is WiFi – provided by Deutsche Telekom / T-Mobile. To avoid boring you, Lufthansa provides a good selection of newspapers and magazines to read in the lounge or take on board (I assume…)
It's about the catering, stupid!
Food and beverage options are located in the center on different buffet stations. Probably because it was breakfast time we could enjoy some hot scrambled egg and good looking, fresh sandwiches which were brought along to your seat on a trolley by lounge staff. You can choose from a variety of tea options, your choice of good coffee specialities from WMF machines and ready made smoothies which I liked. Else the buffet features several yoghurts, fresh fruit and crackers.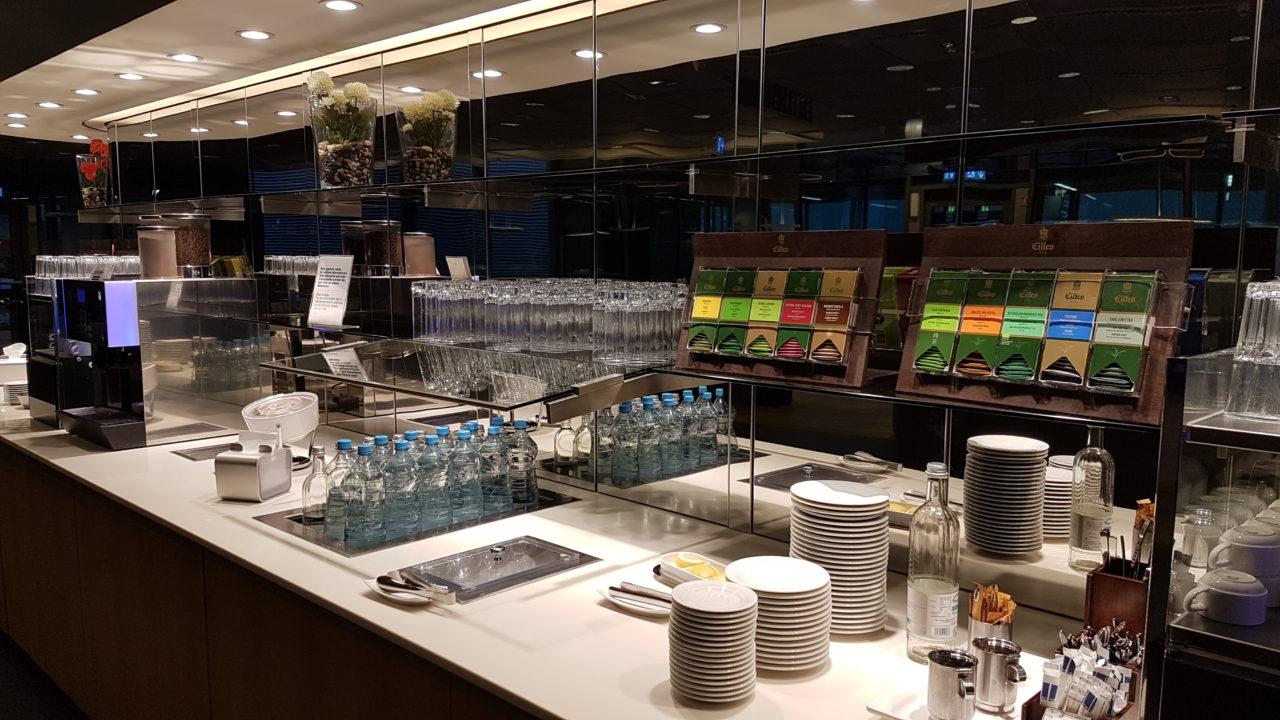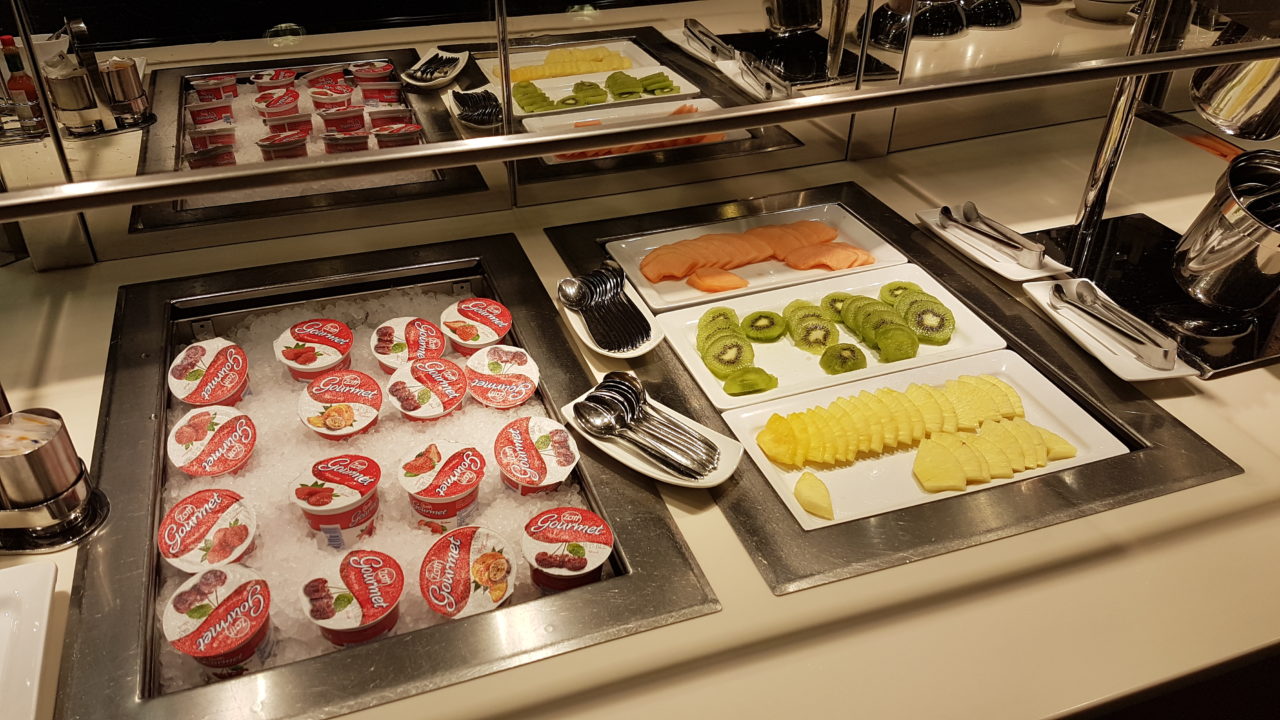 For a proper breakfast you find rolls, croissants and preserves as well as a small cheese and ham selection. It was not the biggest spread to be honest but of good quality and enough to kill one hour or two. I have to admit I missed looking at the alcoholic beverages that early in the morning but I assume they're here. Just keep in mind that Lufthansa does not serve champagne any more, for some reason they replaced it by some sparkling wine.
A nice touch is a dedicated kids area, tucked away from the main seating area. This "JetFriends" space features drawing tables, toys, blocks and even Nintendo games! Heaven when travelling with kids.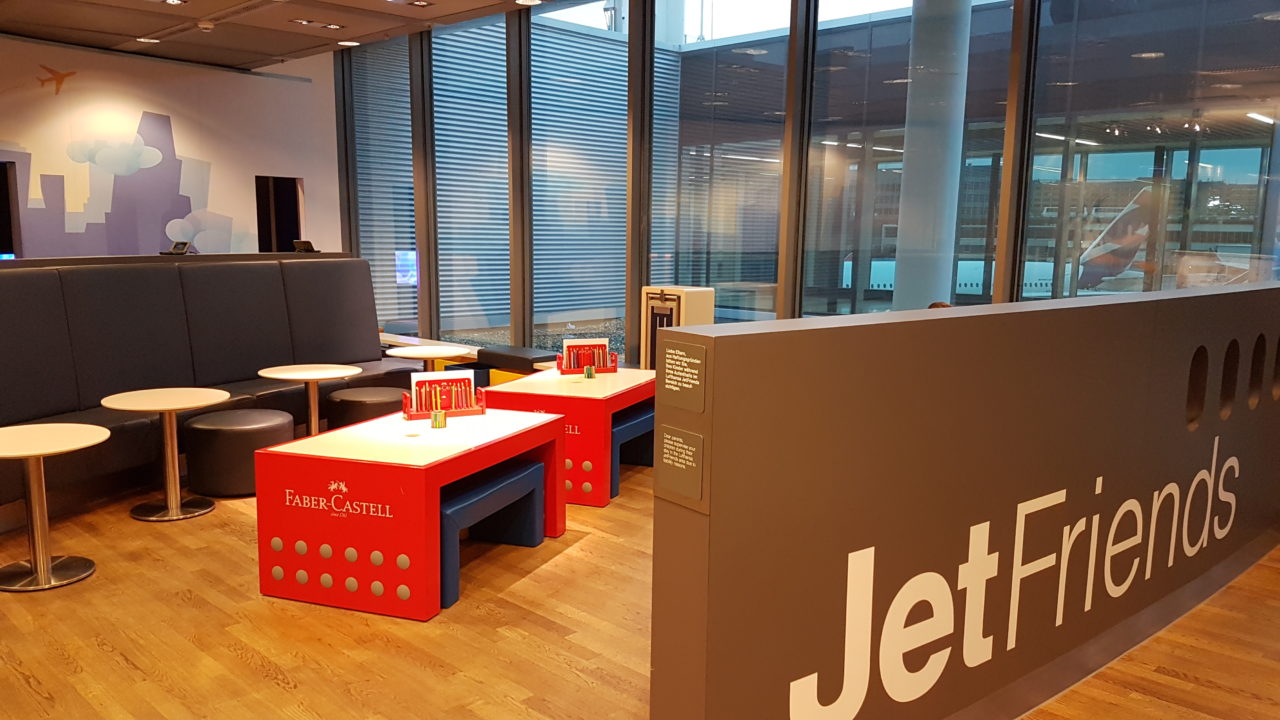 Passport & Palmtree conclusion
The Lufthansa Business Lounge at FRA is a decent place to spend time before your flight whilst having a coffee and a snack. The lounge also caters to the business traveller by focusing on business amenities. Service was attentive and unobstrusive, even very early in the morning. I really liked that it was actually quiet and relaxing – a fact that not many lounges still pledge today.
Have you been to better Lufthansa lounges? What's your personal favourite lounge at Frankfurt airport? Let me know in the comments!
Level up your game and read my Lufthansa First Class lounge review next if you like!