On a short flight from Istanbul back to Germany I had the pleasure to experience the renowned Turkish Airlines Business class. Despite not being a long haul flight, travelling with some distance during Covid-19 times is definitely a plus. Read on to discover what the experience is like and if it's worth it on your next flight.
Turkish hospitality and a new airport
My last stay in Turkey has been over 6 years ago and the most notable change is a new, large (!) airport. Istanbul airport (IST) replaces the previous international İstanbul Atatürk Havalimanı airport. As you drive up torwards international departures, the car is screened by police and before entering the terminal there's another security check which might be a bit inconvenient but surely contributes to security. The business class check-in is a bit difficult to locate in the large terminal. It's located all the way to the left and I could drop my baggage after going through all the Covid-19 related documents. Passport and security control was swift and I was looking forward to experience the business class lounge before boarding.
Sub-par lounge experience
To my surprise, the Turkish Airlines business class lounge is closed at the time of writing, as is the complete righthand wing of the international departures terminal. I'm not sure if that is for Covid or capacity reasons but the only two available lounges at IST right now are the "Miles&Smiles" lounge, which is a Star Alliance member lounge and the IGA Lounge which is accesible with Priority Pass and the like. While I did not visit the IGA Lounge, I found the Miles&Smiles lounge to be mediocre. It's large but very crowded, for me it was hard to find a seat. Due to (again) Covid-19 reasons the food offering is just several cold salads and two live cooking stations for which you have to queue. Other than that you get softdrinks, coffee and tea – and WiFi.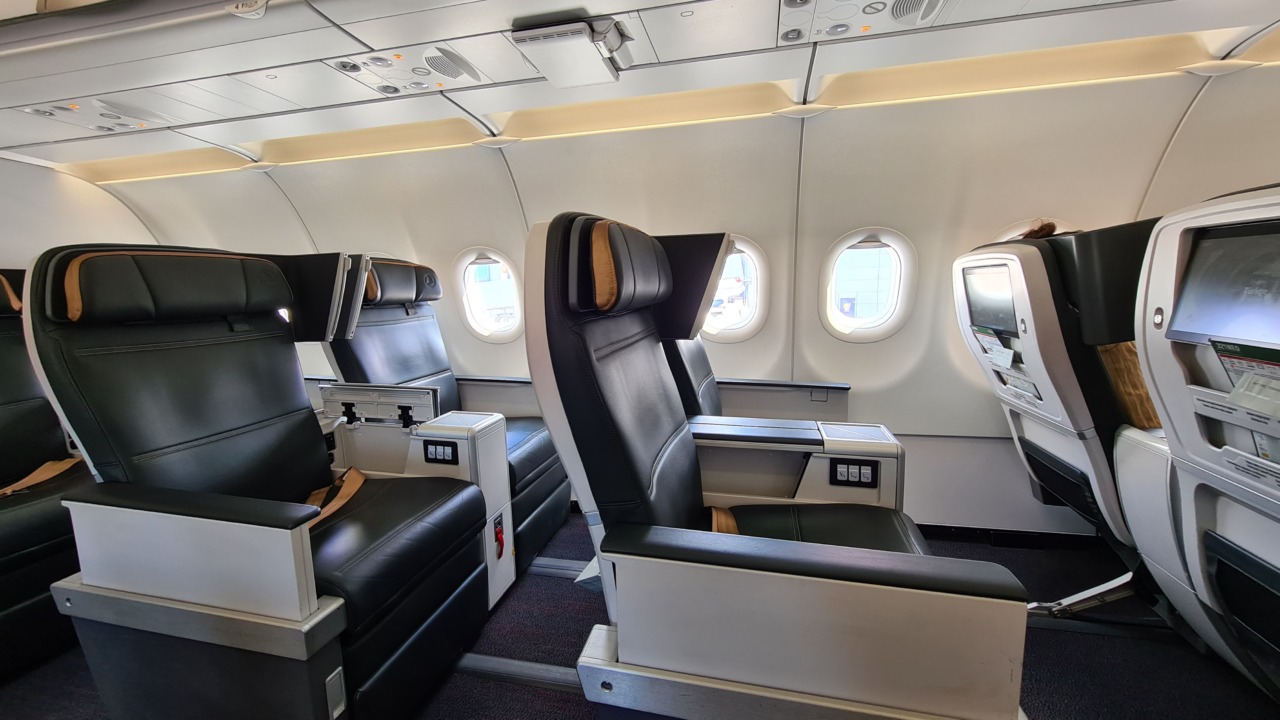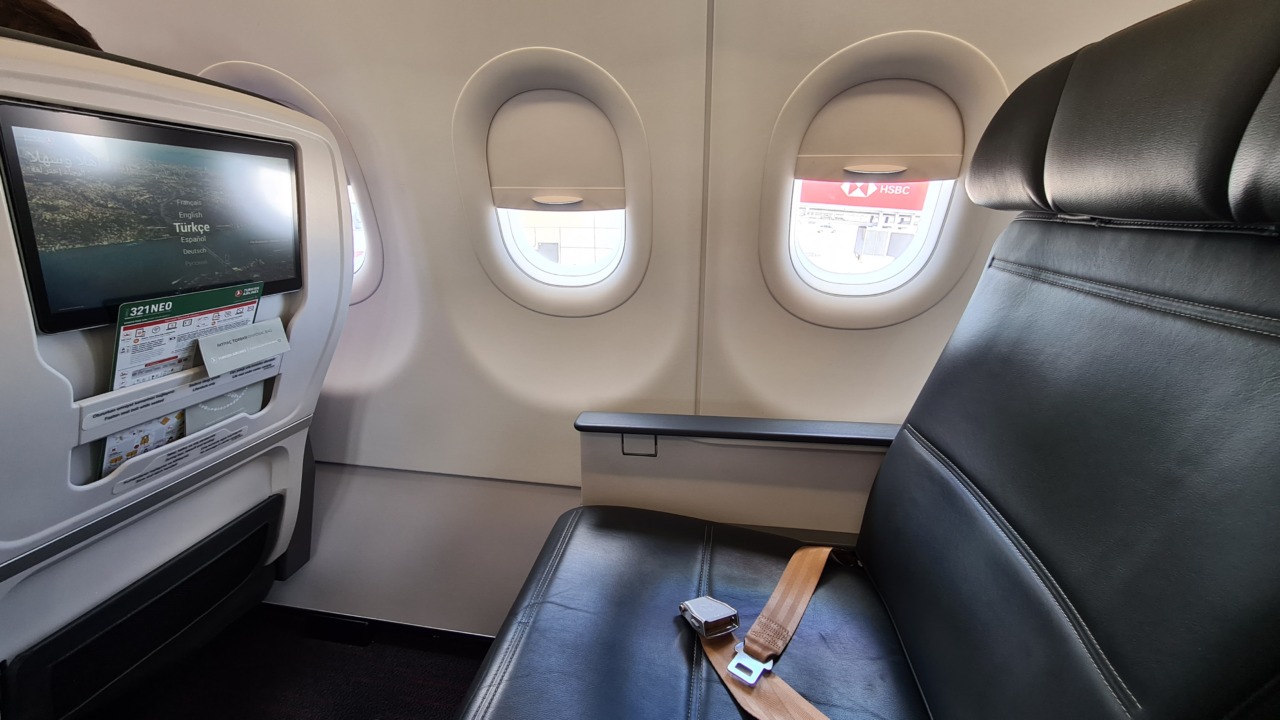 Solid flight experience
I've read many reviews about Turkish Airlines business class (and their Sky Chefs! ❤) but knew that on short and mid haul flights the experience is different. That being said, it's considerably better than flying with Lufthansa "business" for example. The front part of our TK Airburs A321 neo is equipped with a 2-2 seat configuration that offers plenty of space, a nice inflight entertainment and a caring crew. The seat is all-manual but very comfortable for any flight below 5 hours. After take-off the crew is passing by to take your main-course menu order and drinks selection. Additionally you get noise cancelling head phones for the in-flight entertainment which is operated by a 13″ touch screen and offers a solid selection of international movies, series and audio.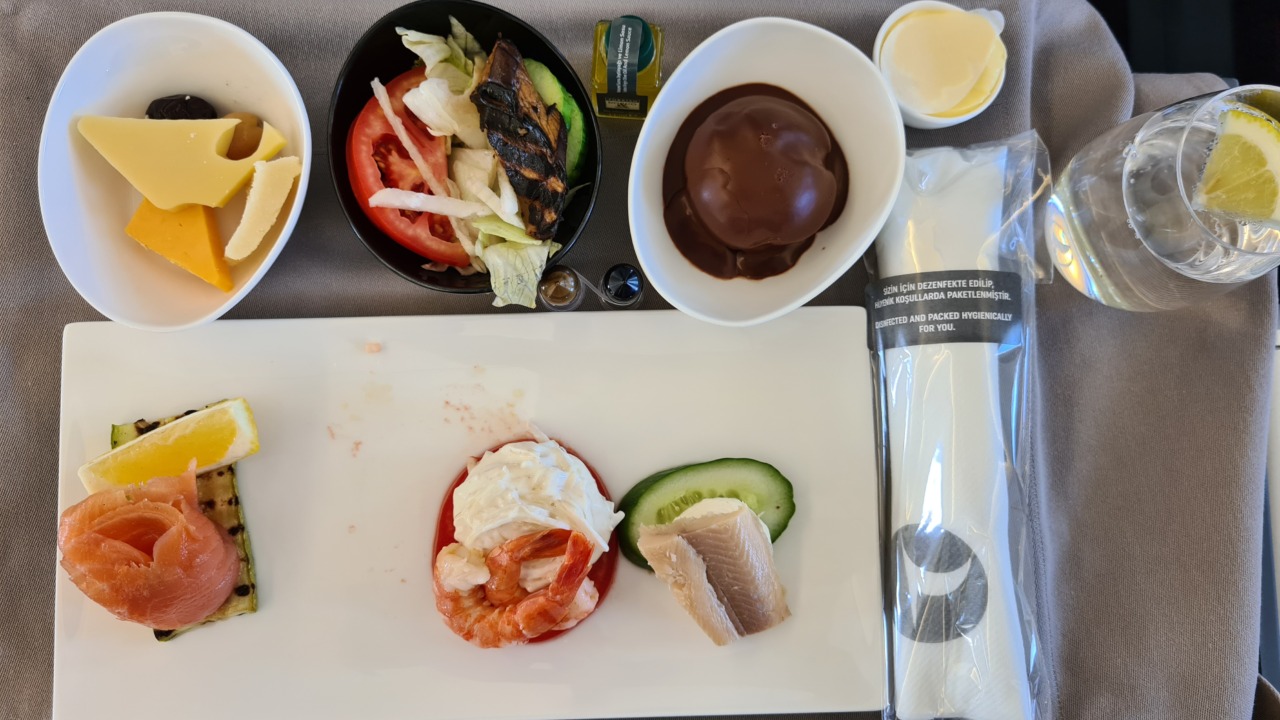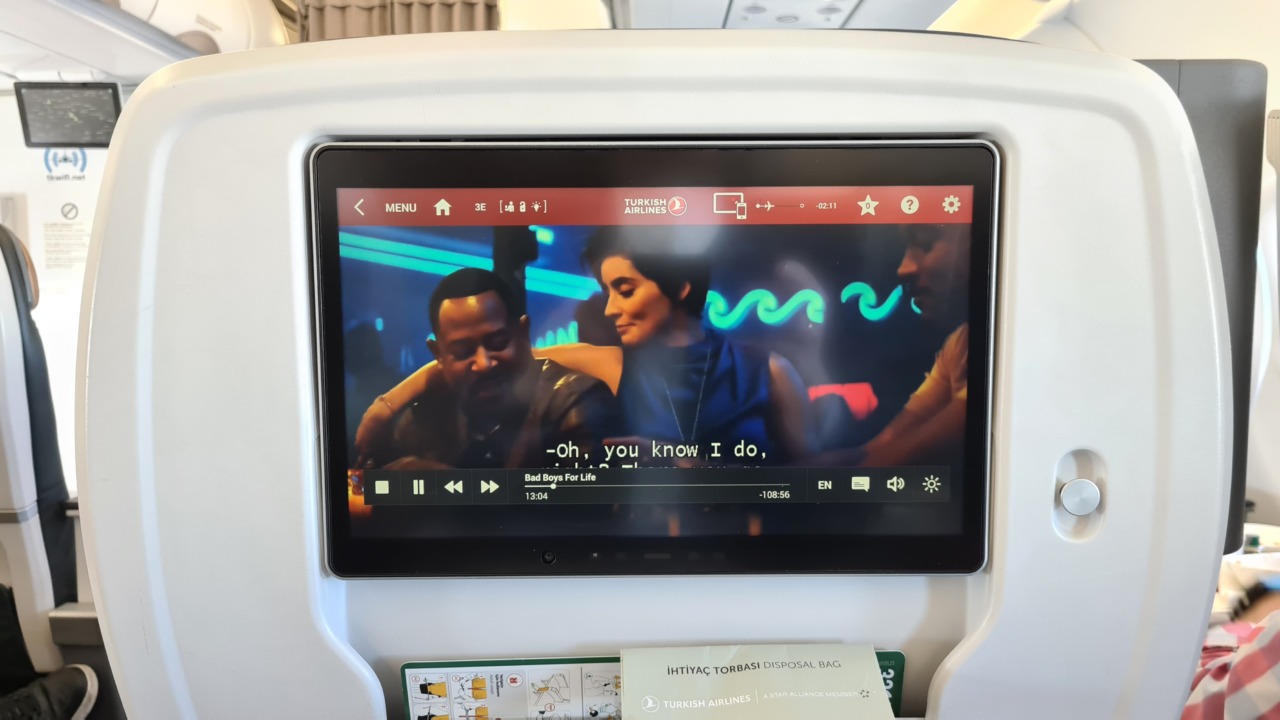 Passport & Palmtree conclusion
I really enjoyed my short flight with Turkish Airlines from Istanbul. The domestic/short-haul business class is a state of the art hardware product and solid experience which might lack some of the bells & whistles but comes at a price point that's hard to beat. In current times it's a very viable option I would go again for anytime and the caring crew is a big plus for Turkish Airlines.
You are into air travel? Check out more airline reviews for your next upcoming flight.