Because I fly out of Cologne (Köln/Bonn airport) very often, I get to visit the Airport Business lounge at times. While the experience was usually very mediocre, I think they stepped up recently. Here is my short review of my last visit for you.
One of two lounges
The CGN airport has two lounges: The Star Alliance / Lufthansa lounge is centrally located in Terminal 1 while the independent Airport Business Lounge is located in Terminal 2 where Easyjet, Ryanair and the like start off. Pass left after security and you arrive soon after taking the stairs one level up. Contrary to many other lounges, I find this one to be more of a dedicated and more comfortable waiting area, as it is not actually separated inside the terminal. This open concept is special but not bad as it is light, though not quiet. It has space for about 20 or 30 guests, a small food & beverages bar, a well sorted newspaper-stand and recently introduced iPads at every chair to use during your stay.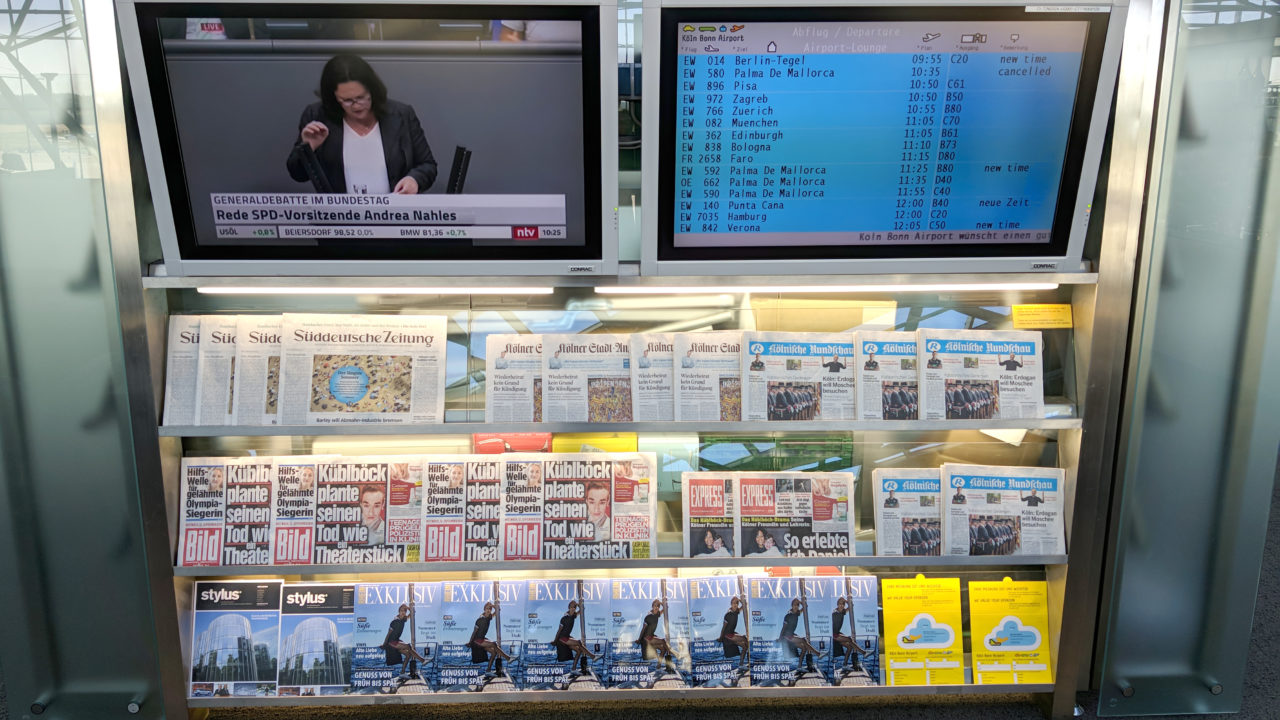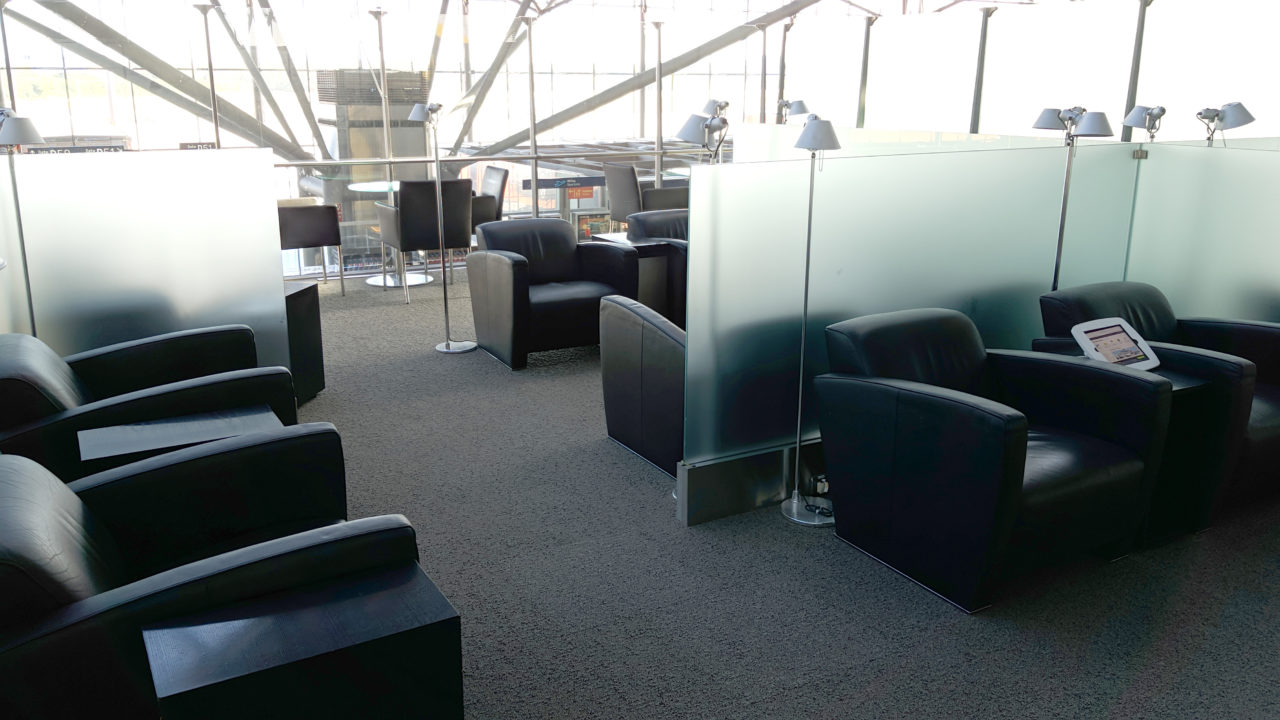 Food & beverages in the lounge
This is the area that improved drastically over the last months. The offering was bad back then – even for Cologne standards – but is a different story now. You can choose between some breakfast spread, cake, two hot dishes and soup (not pictured here), snacks plus a well curated drinks assortment including alcoholic beverages. Everything was swiftly replaced and the place kept tidy, though the lounge was not really crowded during my visit.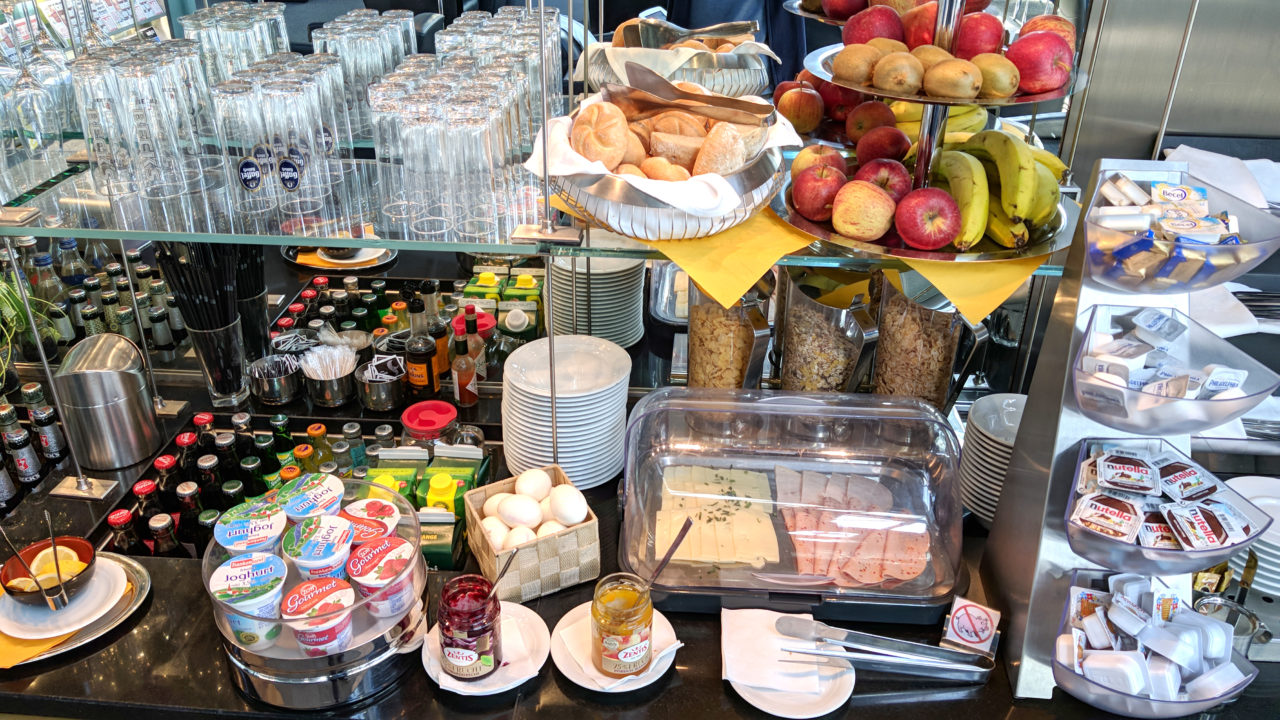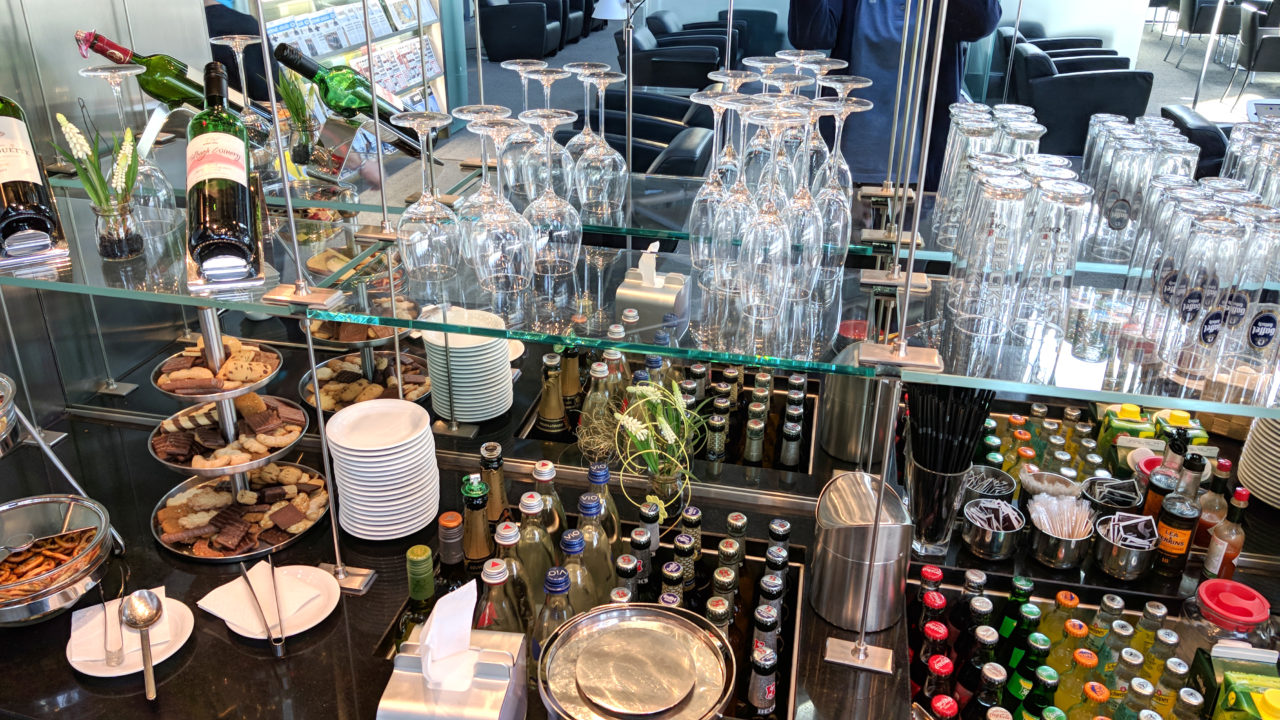 Passport & Palmtree conclusion
I try to be at the Köln/Bonn airport just in time for my flights but occasionally faith creates some waiting time. For those occasions and when not flying Star Alliance, the Airport Business Lounge again recommend themselves as a nice place to detach from the buzz of the lower terminal before heading to my gate and is worth a short visit.