As you might know, I have been living in Berlin for many years. I like to come back frequently, visiting the city for either business or pleasure – or both. I find it fascinating that Berlin is evolving at an amazingly fast pace. So many new trendy restaurants, hotels and bars pop up on every visit that it's hard to keep track. For my stays I have chosen many hotels so far, the latest being the Westin Grand Berlin thanks to a great rate.
Considering the crazy growth of beds throughout recent years, most hotels cater for regular tourists with only a few houses being at the upper end. Brands like Ritz Carlton, Waldorf Astoria or Hyatt are 5* as is the Westin Grand. Situated at a premium location of Friedrichstrasse and Unter den Linden boulevard, the Westin Grand has been the (only) grand hotel with western standard of the former DDR. Comparing the trendy hotel concepts like 25hours or Nhow, the Westin Grand is really old-school classy in a hotel sense. Upon entering the huge lobby with the front-desk lefthand, I instantly noticed the huge open atrium with the massive staircase leading to seven floors of rooms. Although the room scent in the lobby was somewhat overused in my opinion, the check in was one of the most efficient ones I ever experienced. The friendly associate had us upgraded to a Superior Garden Room, walked through the breakfast timings and hotel services and checked us in in what seemed like 120 seconds which I appreciated!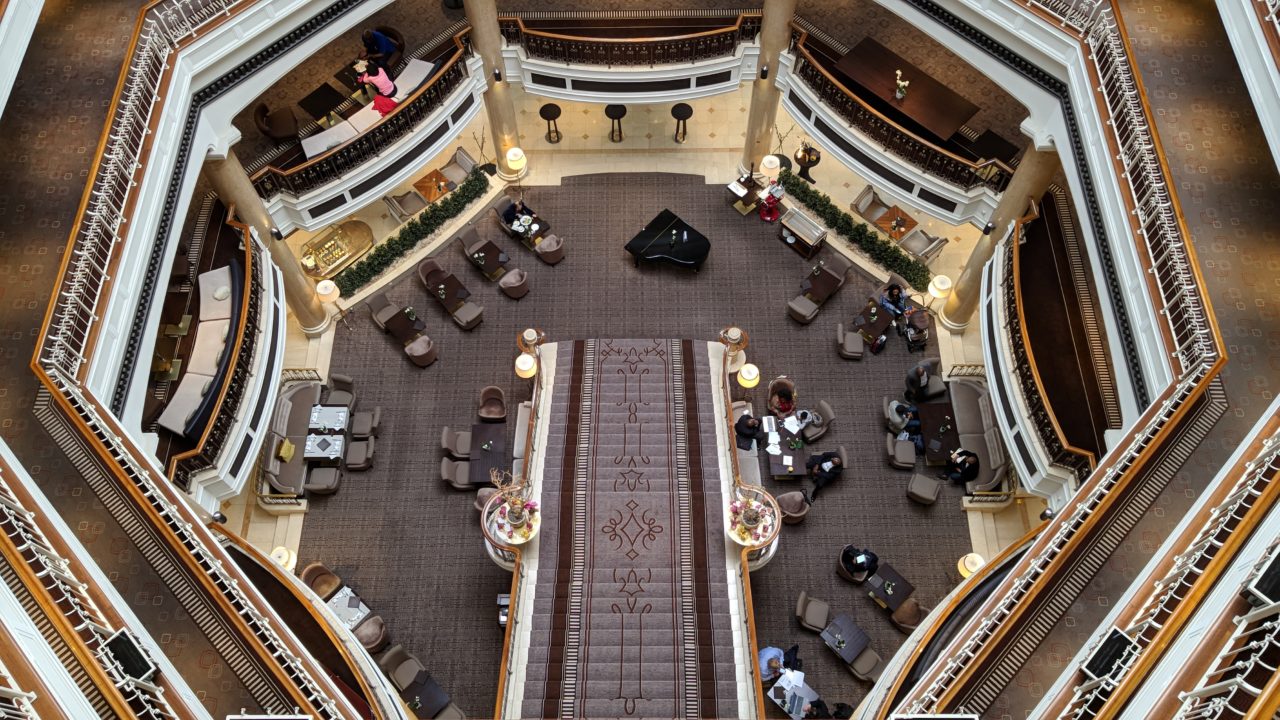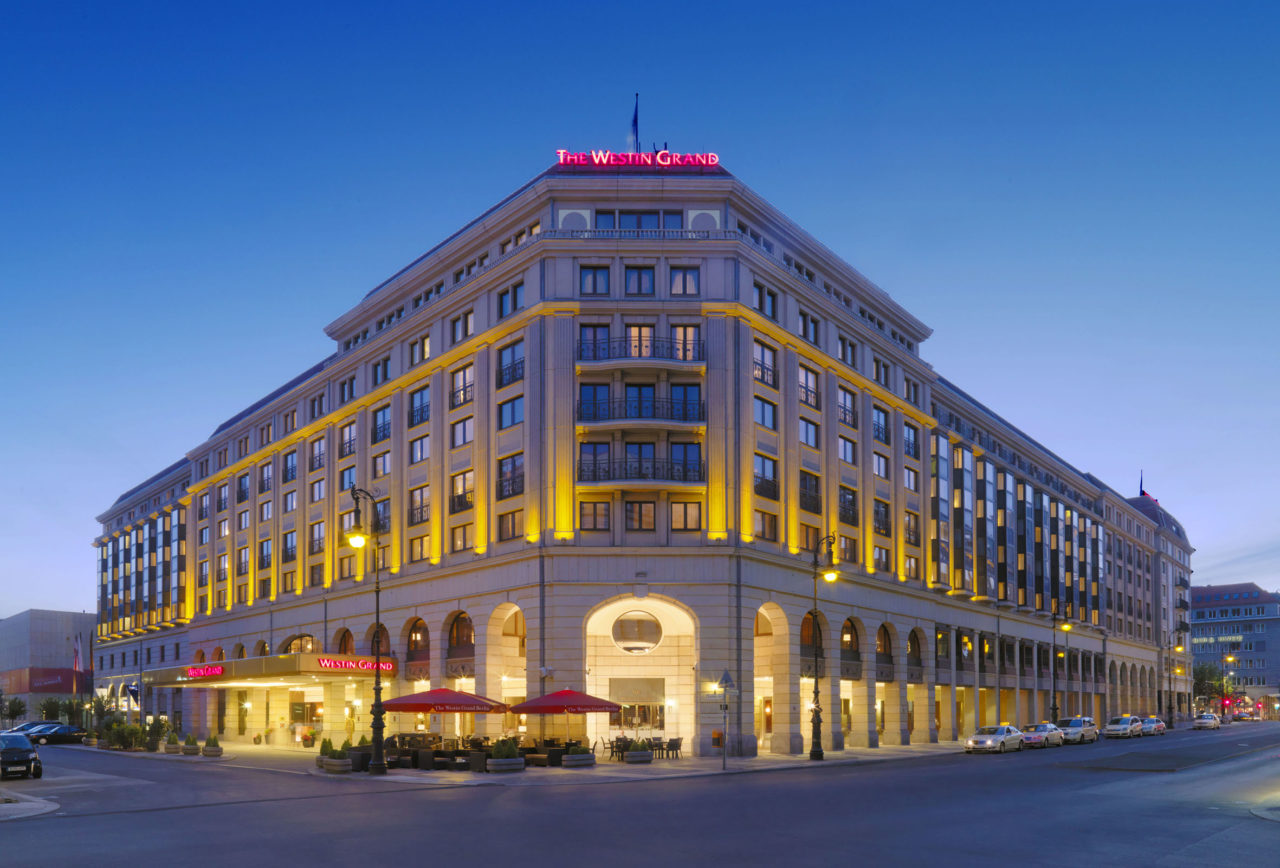 Home for a weekend
Our Superior Garden Room was located at the very end of a long hallway on floor 6, the second highest floor. It was bright and a renovated one which seems newer like the standard rooms. The size is very good for a city hotel, I would almost call it spacious. A small balcony is facing the garden (I learned they are growing some hundred herbs themselves there) so the atmosphere is quiet and peaceful considering you are at the very heart of the city. Shortly after arrival, we received a small plate of sweets and two smoothies a a welcome gift which was a nice touch. The king size bed was comfy albeit a bit too soft for my taste. The linen was not changed during my three nights stay which I found a bit awkward. There is also no turn-down service if you don't request it which is not exactly five stars too. We received a complimentary bottle of still water every day and had an Espresso machine though. A lounge chair, working desk and built-in cabinet offer plenty of space for all belongings, even suitcases which is a plus. For internet access you can use a free WiFi network "mycloud" which I experienced as fast and reliable.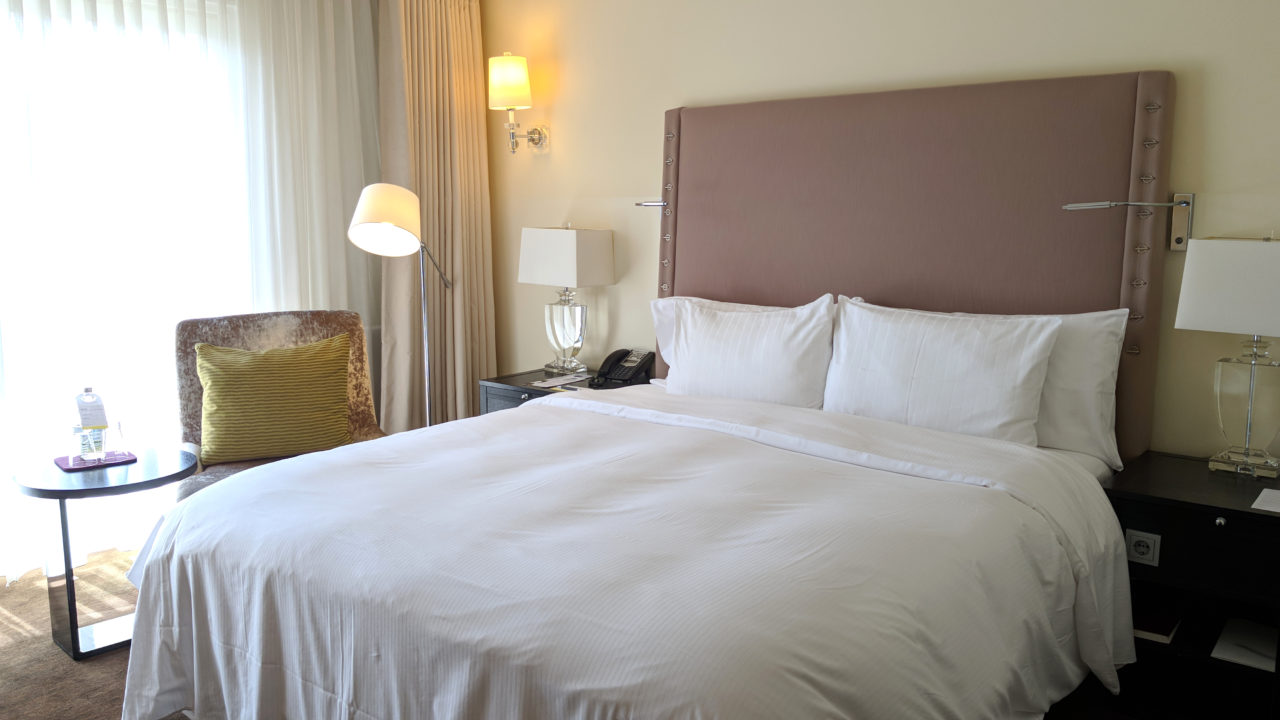 The bathroom is the weakest part in my opinion. While it is of good size and offers plenty of shelf-space, it lacks at important features. The hair dryer is absolutely non 5* and while I always prefer a walk-in shower over a tub, there was close to zero space for my amenities. You do get bathrobes and slippers and the "heavenly spa" amenities had a nice scent.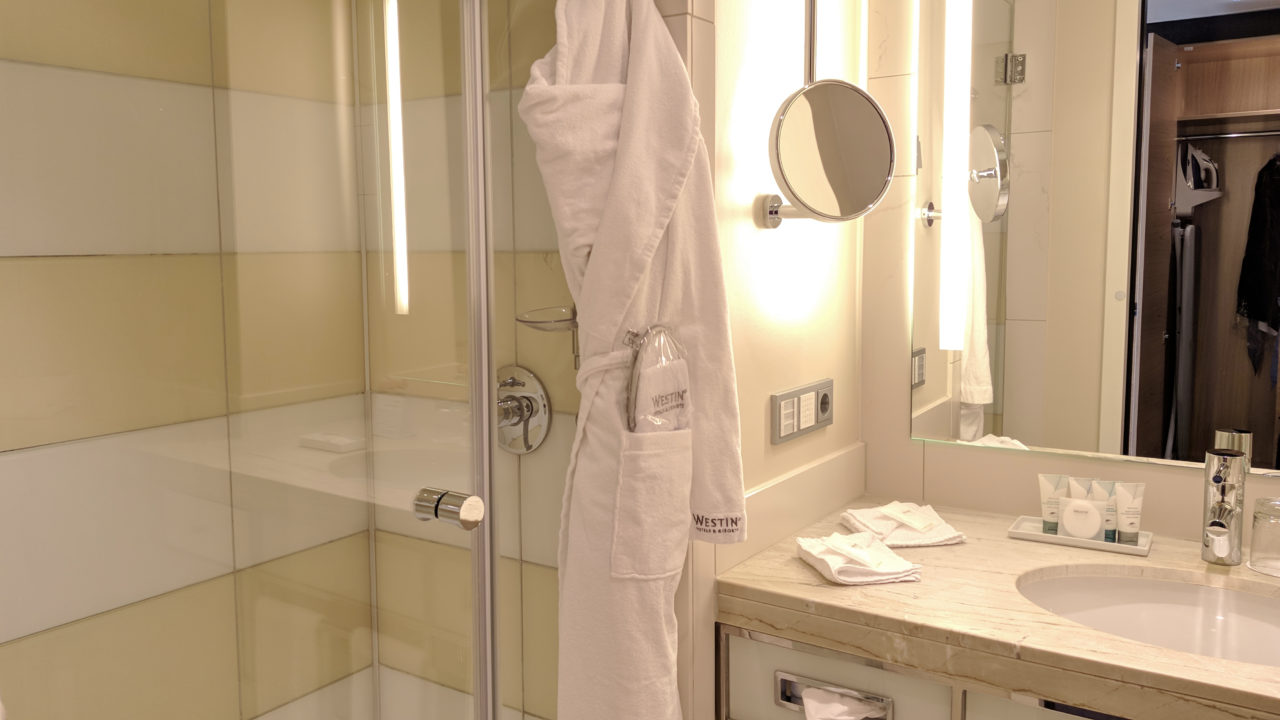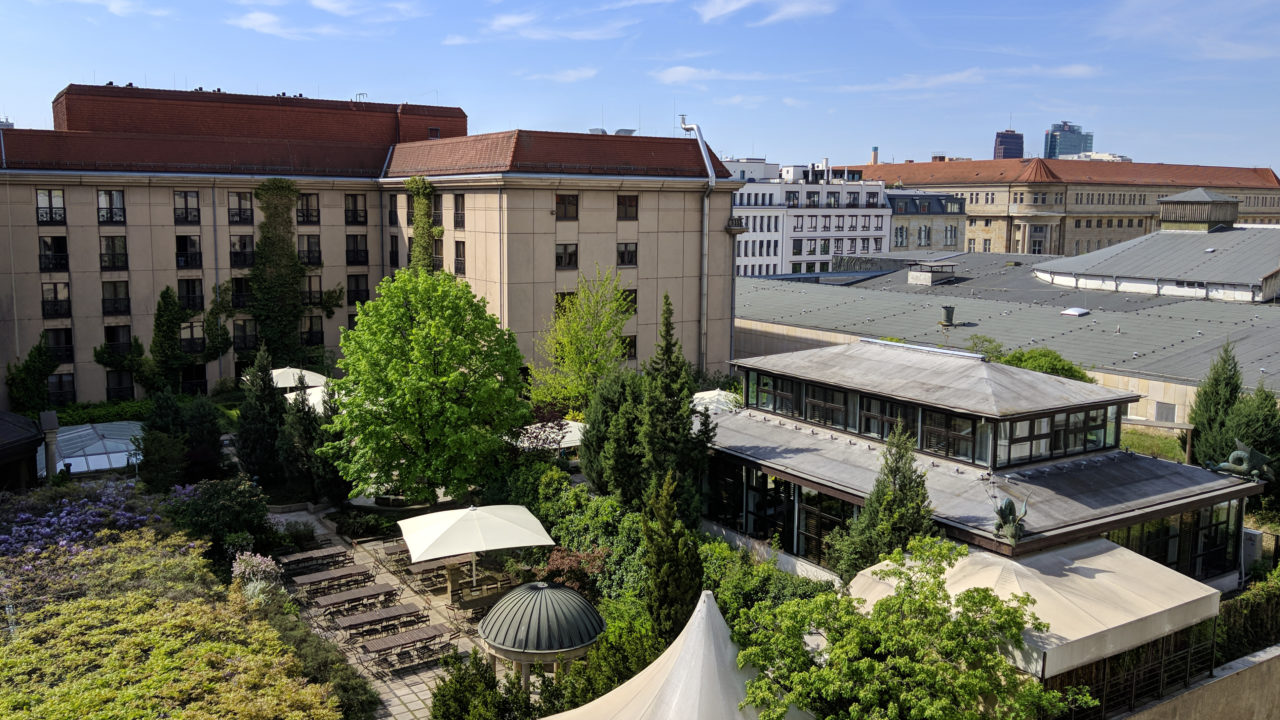 Good morning Berlin
Thanks to being SPG platinum we received daily breakfast at the restaurant "Coelln" (funny!) located on the first floor. During my stay, the hotel was fully booked for the weekend and you clearly could tell at breakfast. A humongous amount of tables is situated around a buffet which was a war-like zone thanks to the guests. It was hard to get a table and I truly admire that the associates were able to stay friendly, professional and smiling during this madness. The breakfast choices however are very good. From bread and pastries over fresh fruit and yoghurt, salmon, cheeses and several juices up to fresh eggs and warm dishes the Westin breakfast had me covered. Although Berlin offers plenty of alternatives, if you want to quickly start your day the buffet is a great option. I couldn't try the Relish restaurant (which has a nice outdoor bar) this time. Pro-Tipp: SPG member get a 10% discount here (probably even when not staying).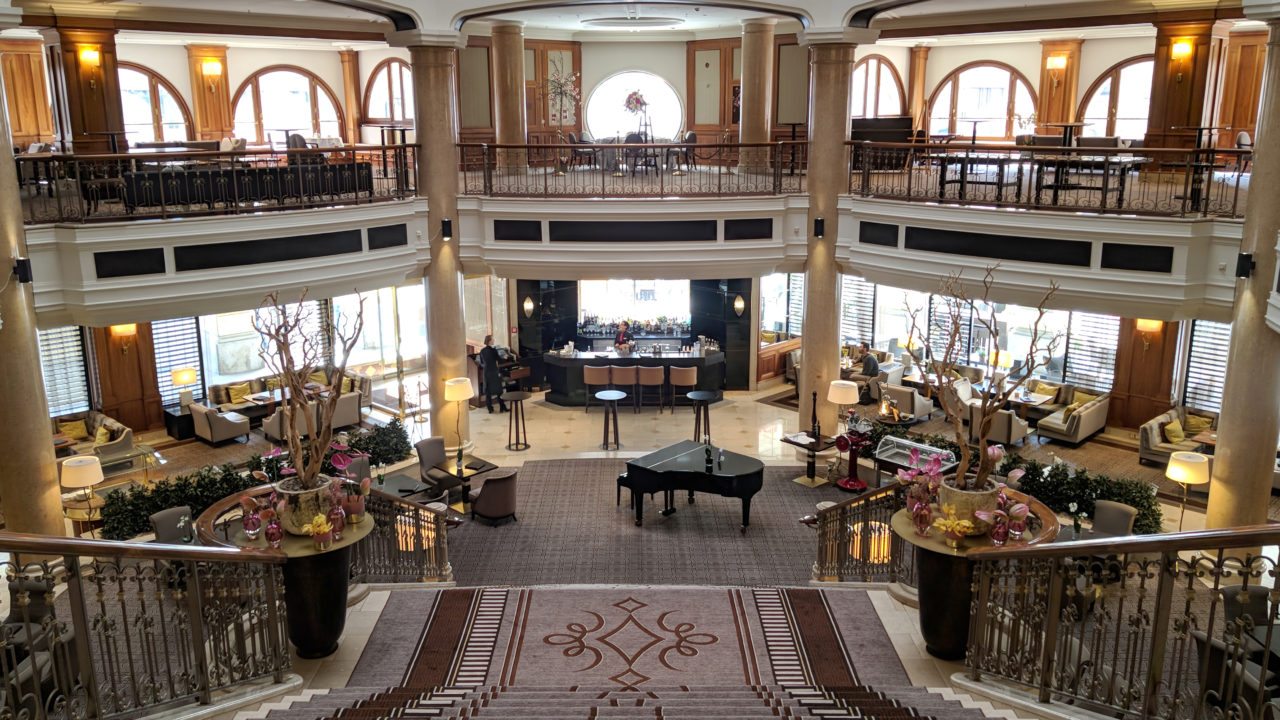 As I had some spare time, I also took a Spa treatment at the hotel's own Spa. Located on the first floor you have a gym, sauna and small indoor pool at your disposal. My massage was really good. More on the therapeutic end than wellness but I really enjoyed that this time. The location of and atmosphere in the treatment room was not exactly relaxing anyways but the great therapist who found all the right spots by herself made more than up for that.
Passport & Palmtree conclusion
The most apparent plus of the Westin Grand Berlin is its prime location. Through Friedrichstrasse and U Französische Strasse you can reach all relevant places in Berlin easily while many sights are even in walking distance. The perimeter of the hotel is great for upscale shopping too. The rooms are on the upper end for a city hotel and I like the tranquil, non-hip classic atmosphere in all parts of the large property. Most associates are friendly and helpful too. For a true 5* experience, the Westin Grand lacks in some areas, mostly service-wise. However, I felt very welcome every time and would definitely stay another time when visiting Berlin. It's a great hotel for a short city trip and even better for a serious business traveller.