After four exciting days in Tokyo, A and I were ready to escape the crowds and enjoy some relaxing days in the sunshine. After a three hours flight we arrived in Okinawa, a lush island and Japan's southern-most prefecture. To make the most of our stay, we decided to spend a full week in the Ritz-Carlton Okinawa, a remote and luxurious resort in Nago.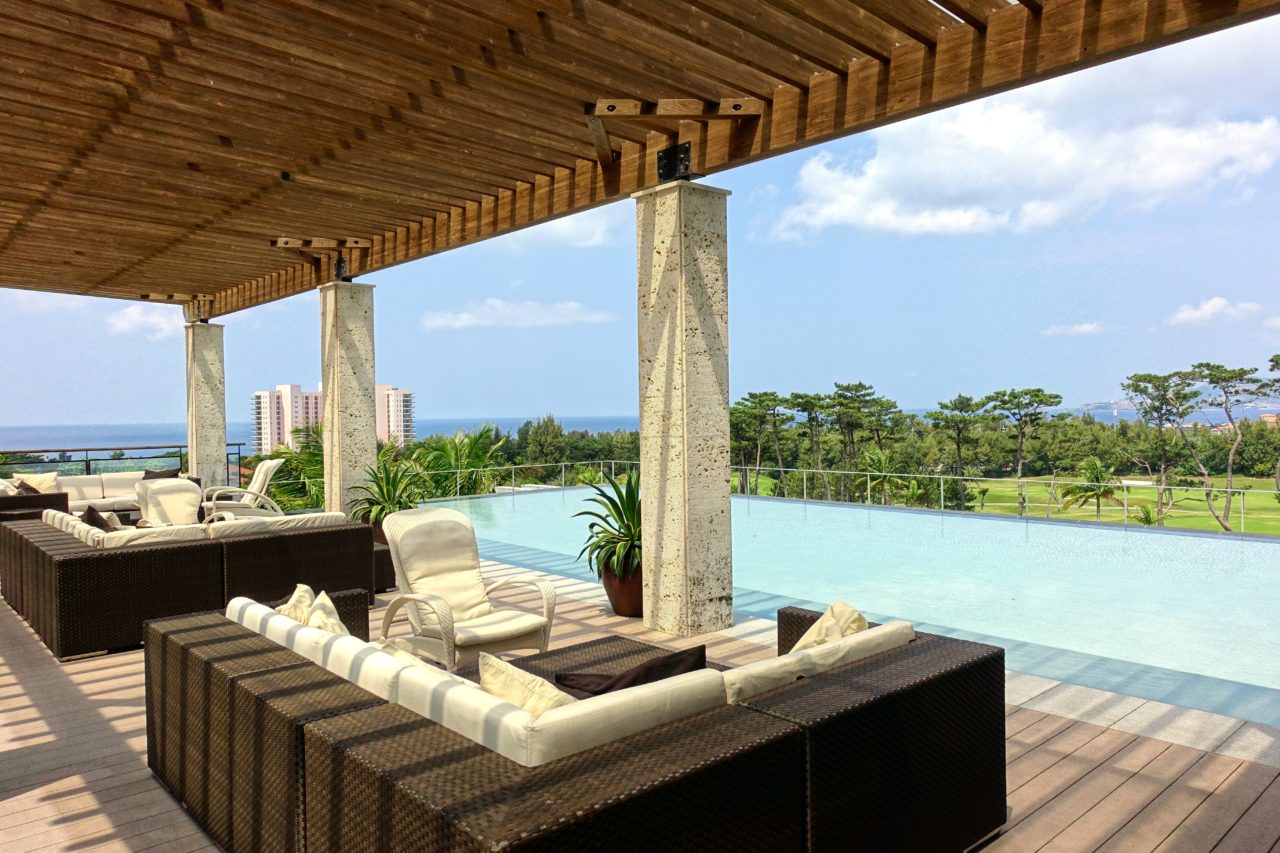 A lush island resort
The hotel is located about a one hour drive from Naha Airport. We happily took advantage of the Ritz-Carlton chaffeur service as there is almost no regular public transport available on the island. Although the resort is not directly located at the beach, it offers beautiful views of the Chinese sea. The hotel is surrounded by one of Okinawa's major golf courses and lush tropical gardens which makes you feel remote from the moment you arrive.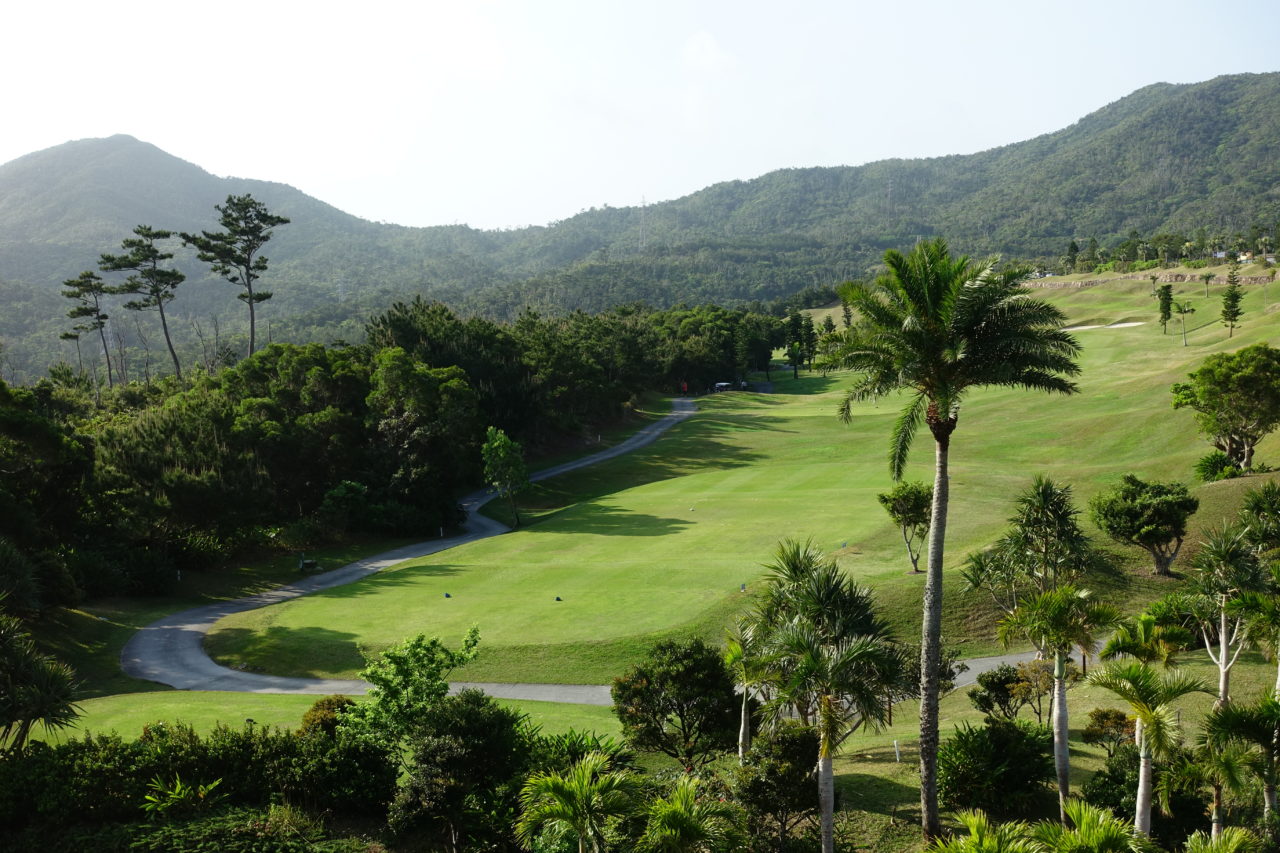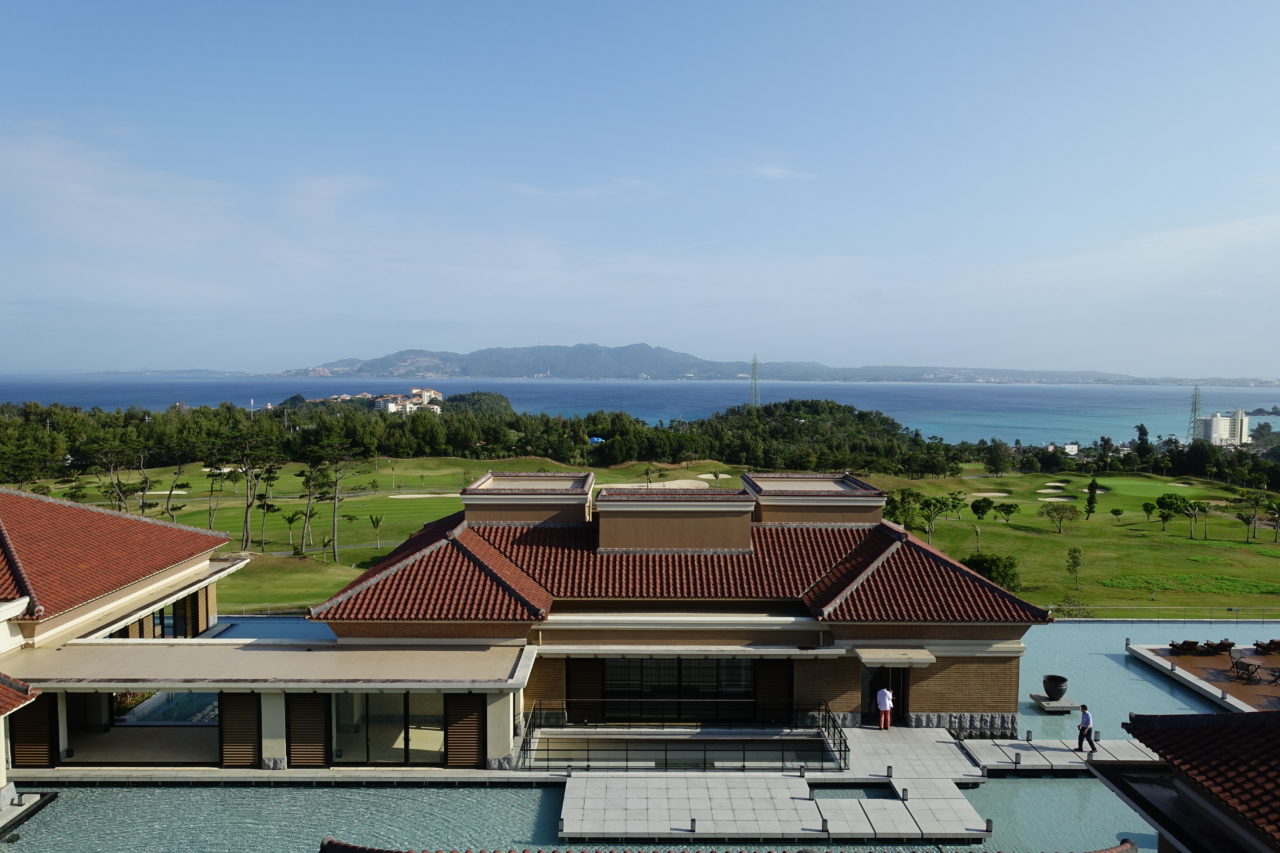 Greeted by iced lemonade in the lobby, the check-in was smooth and friendly. Only minutes later we were escorted to our Bay Deluxe Room. The room was spacious with a nice balcony and the decor was rather simple, which we found to be quite typical for Japanese hotels. The best thing though was the enormous bathroom – a luxury we had missed while being in Tokyo. Apart from a nice rain shower it also had a deep bathtub with a view, the most fluffy towels and a wide range of amenities such as bath salts, scrubs and Asprey bath products. What I didn't like about the room was, that instead of a king bed it was equipped with two single queen matrasses which were put together. Even though it made the bed huge, it wasn't very comfortable, especially when travelling as a couple. Also, the quality of the hairdryer wasn't great. For me this was quite annoying as I don't like to spend ages blow drying my hair – especially during a vacation. To be fair, the many perks of the room such as a complimentary Nespresso coffee machine and the attentive turndown service with water and sweets totally made up for it.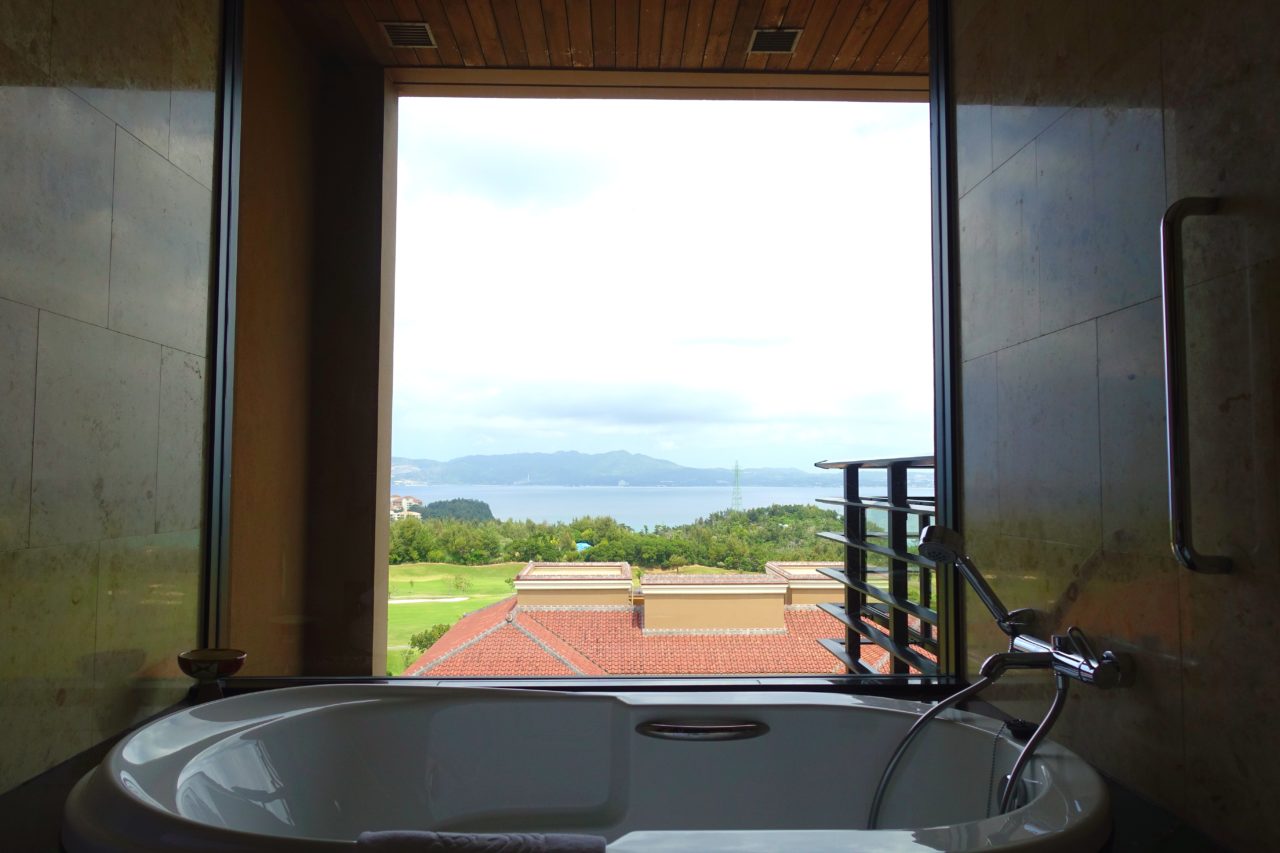 Airy atmosphere and a serene pool
Overall the hotel has a lot of open space which makes it feel spacious and airy. The main building is surrounded by water elements and there are lanterns and candles everywhere which add a nice and warm touch.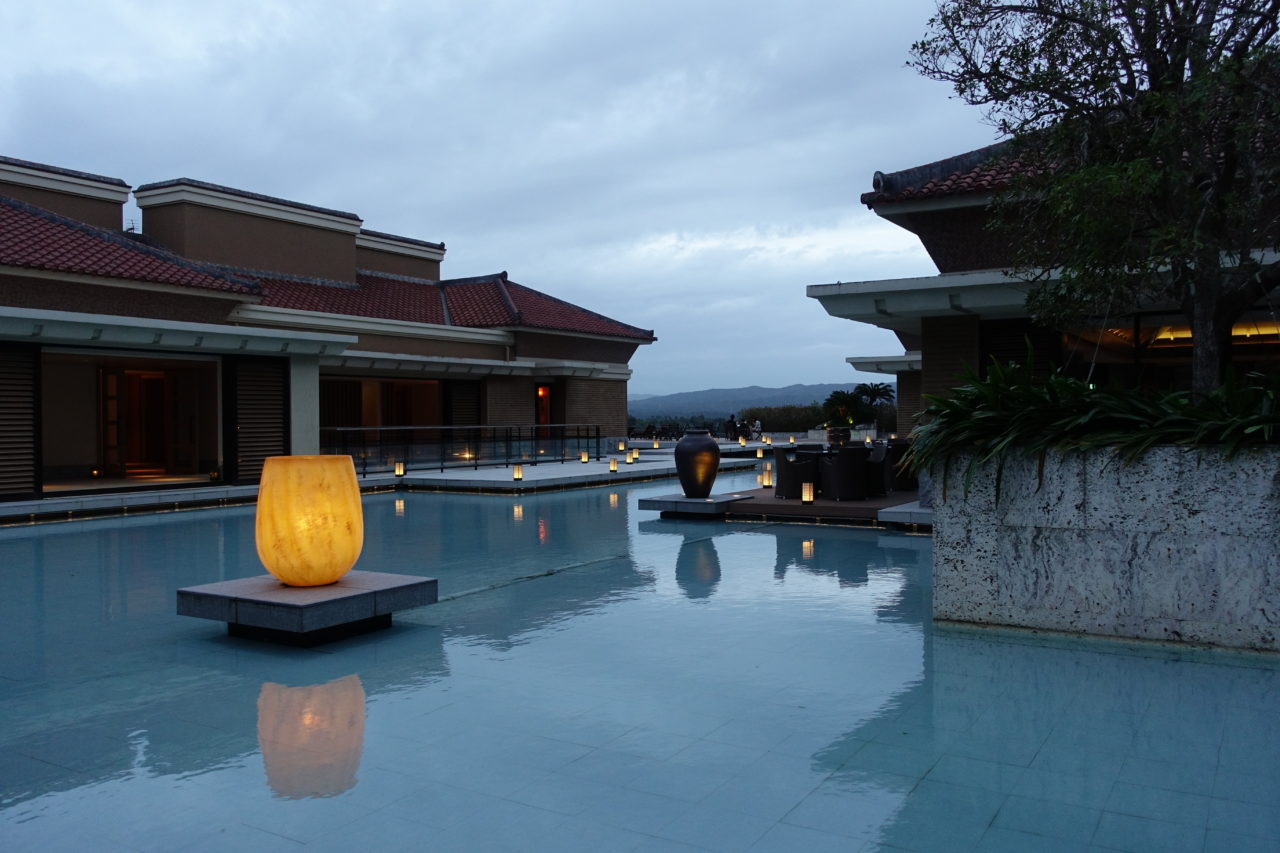 Even though the small beach is just a short drive away, we chose the pool most of the days. After noticing that the hotel was almost booked out, I had expected it to be crowded but the opposite was the case. Maybe because temperatures were not this hot yet or because other guests chose to spend their day playing golf – most days we had the pool almost to ourselves. We enjoyed the peace, tranquility and the super comfortable sunbeds. The service at the pool was extremly friendly, but not very attentive when it came to ordering food and drinks from the provided menu. Most days we had to walk to the counter to do so. This is definitely something I would improve as the high class service the Ritz-Carlton is known for should also apply when it comes to food and beverages.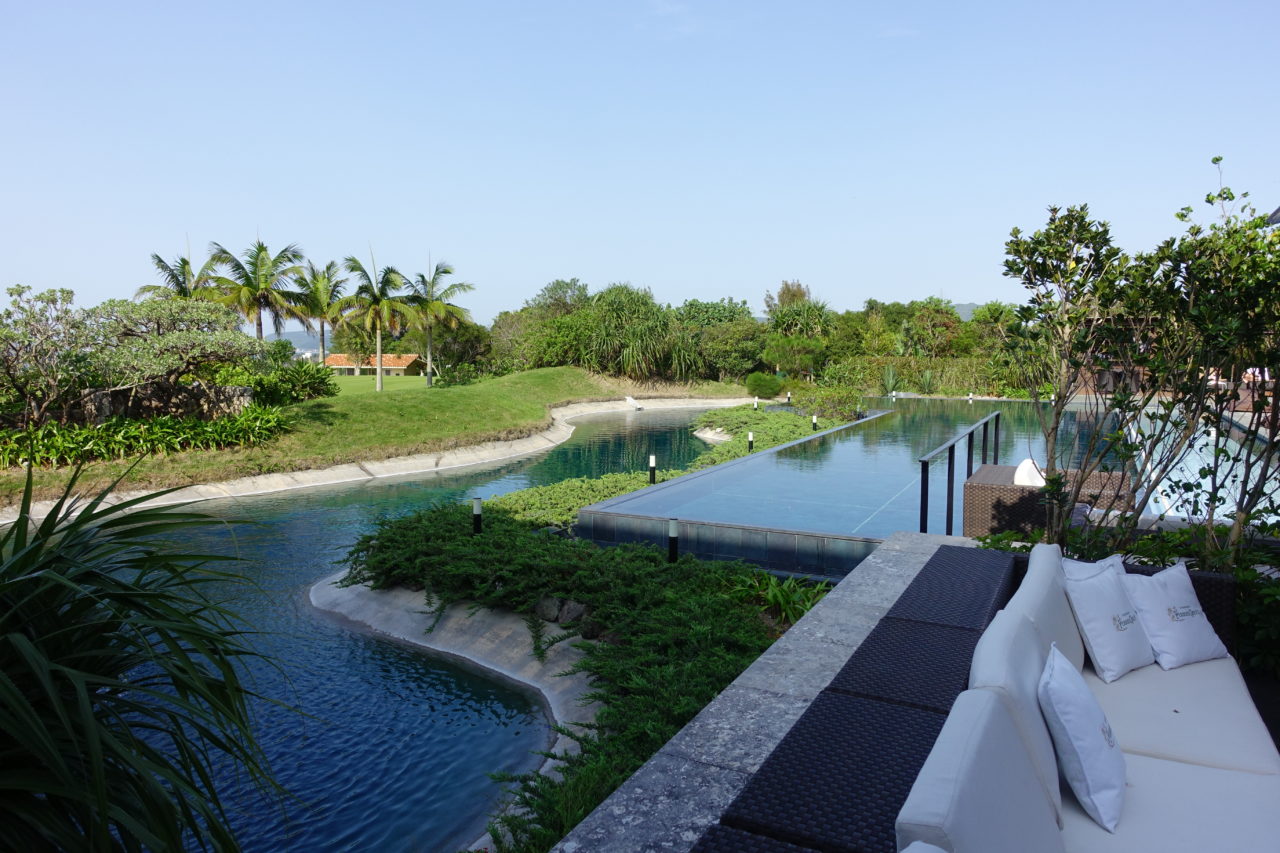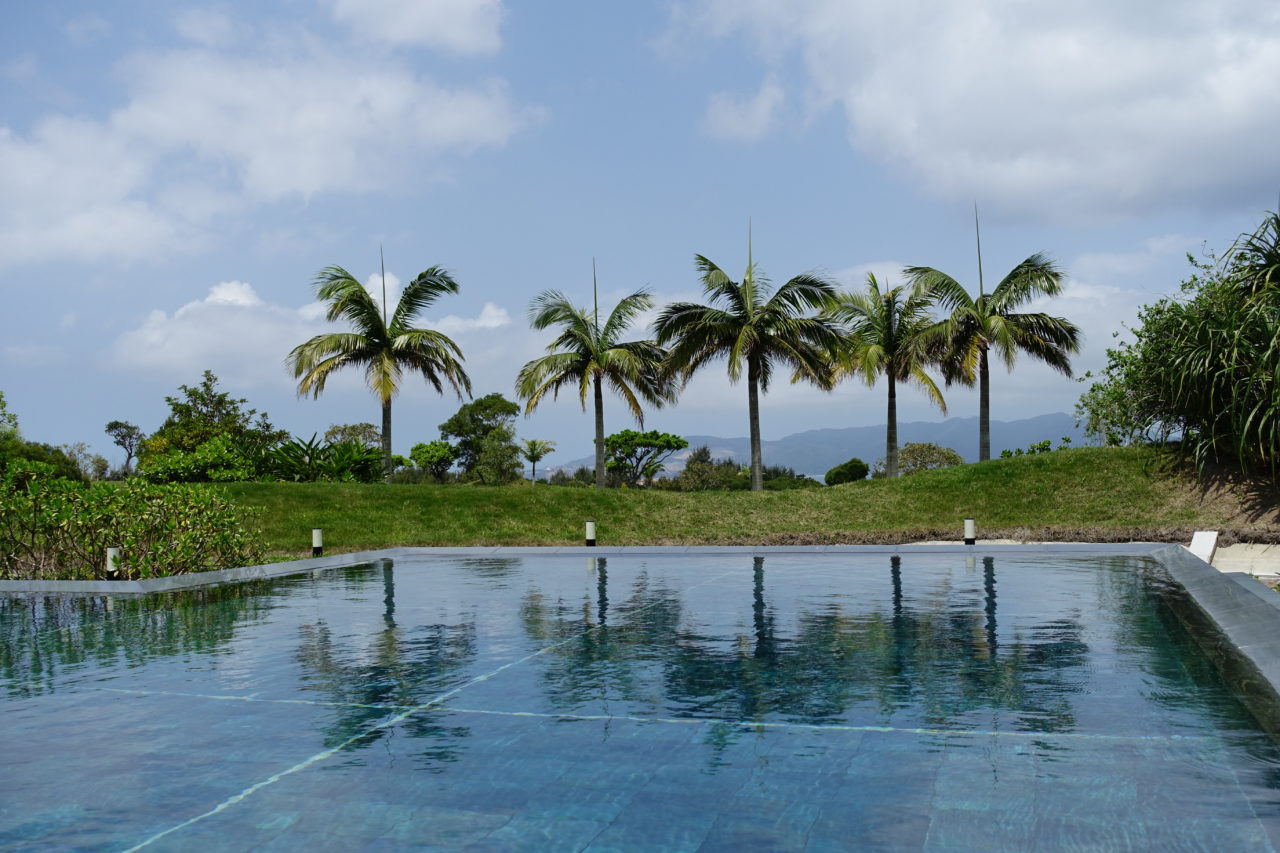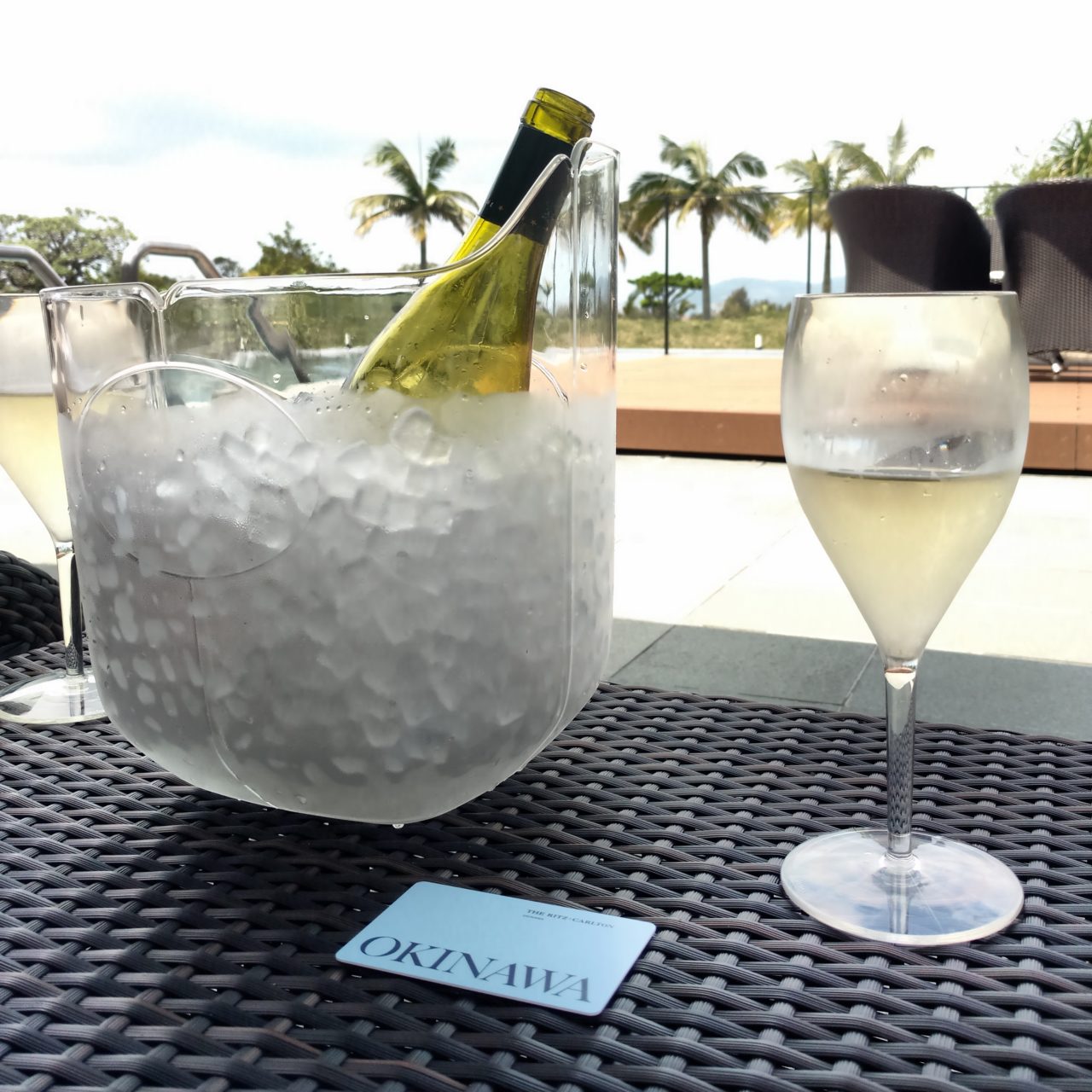 The dining experience
This brings me to one of the most important topics while traveling: Food! A and I both love a good dining experience and are always keen on trying many different dishes while traveling to new destinations. The resort offers several options including a high class teppanyaki restaurant as well as an Italian fine dining venue. However, our favourite restaurant was the all-day-dining venue called Gusuku which offers tasty Okinawa dishes for dinner. It is also the restaurant where the daily breakfast is served. The breakfast buffet offered a range of Japanese and western choices and was good but not great. I must admit it became somewhat boring after one week.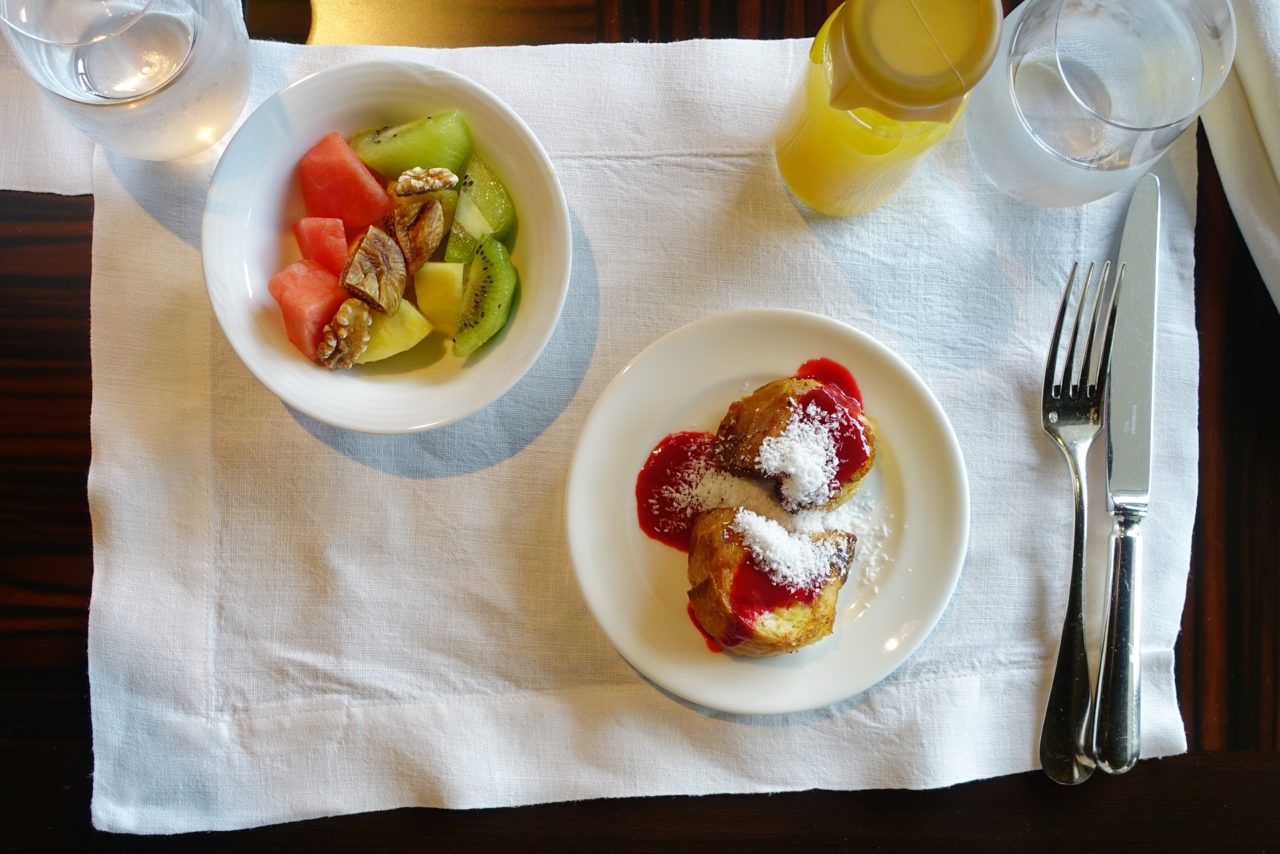 Additionally to the main restaurants there was the Lobby Lounge, which offers amazing views and where we enjoyed a casual lunch, drinks and an exceptional afternoon tea – definitely one of my favourite high tea experiences of all time.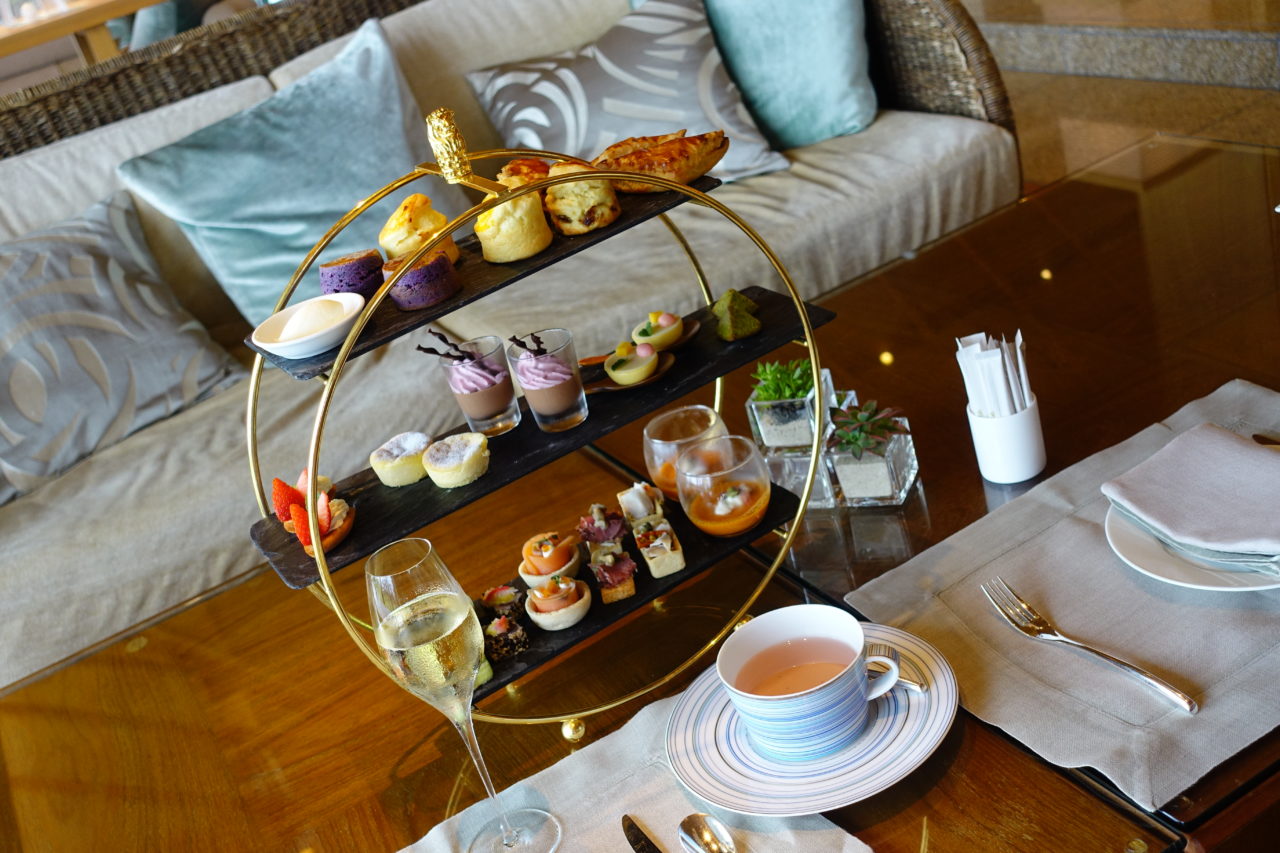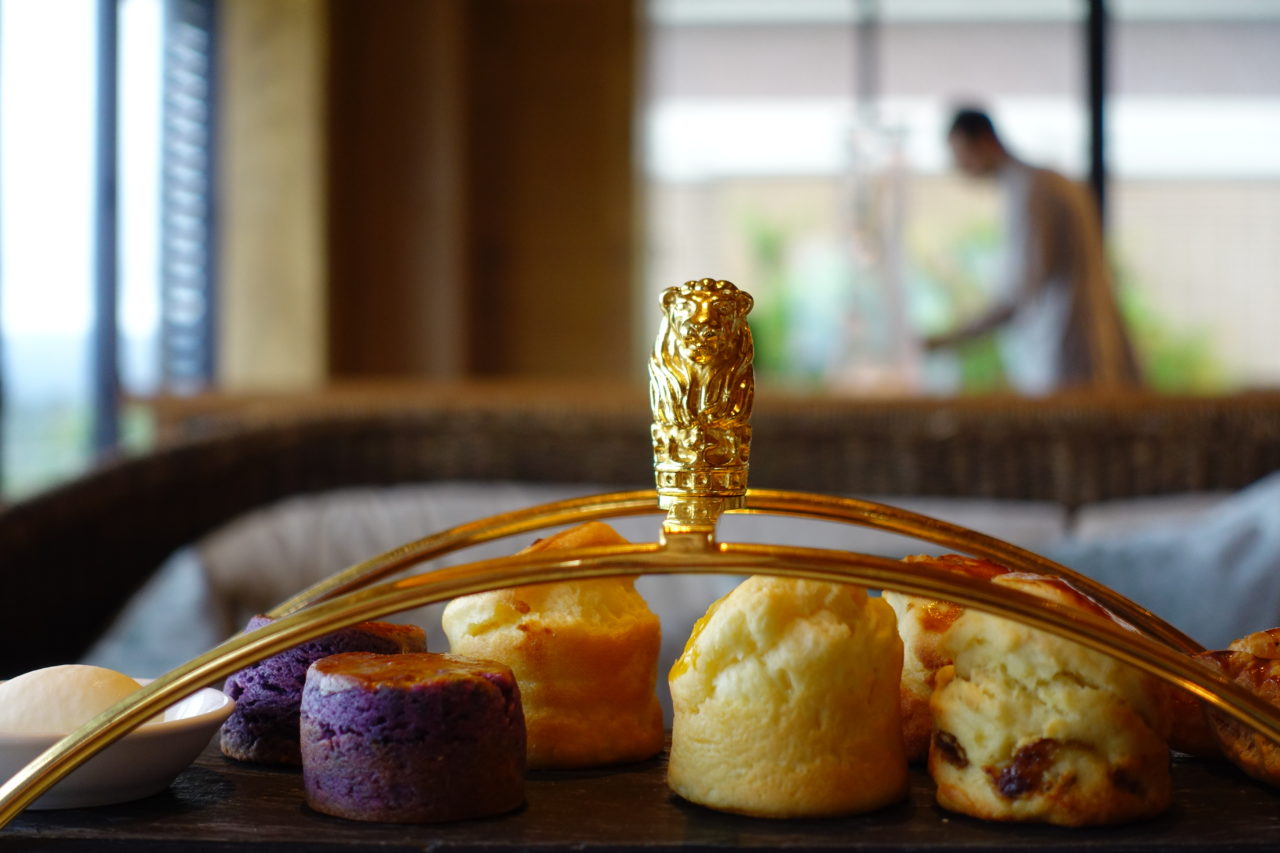 Last but not least I also liked the bar which felt extremly comfortable at night even though it was rather dark and offered no outside seating or nice views, which is something we would usually choose for a nice cocktail after dinner.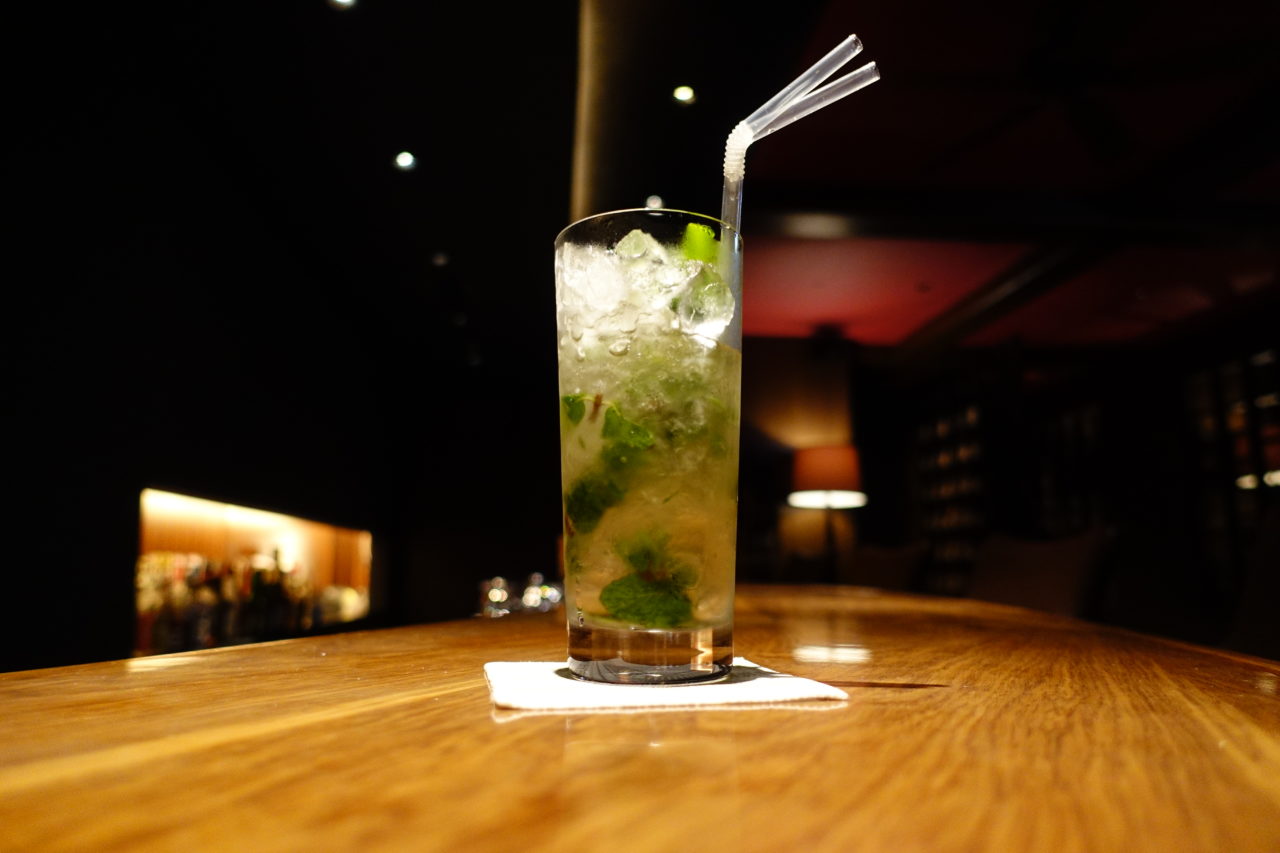 When it comes to service – again – the team was very friendly but not attentive. This was especially annoying in the mornings, when we sometimes waited for ages until we even got our first coffee. Also prices for food and drinks were quite high in all venues, which is something you should keep in mind when planning your trip. All in all the dining experience at the resort was good – but not the best we ever had.
Pro-Tipp: If you want to dine in the vicinity of the resort you can do so while making use of the Ritz Carlton complimentary driving service! It was not really explained (at least to us) but you can walk up to the Concierge and he'll give you a cellphone which you can use to call the driver to pick you up when you're done. This is a remarkable service.
Award winning Spa experience
I love a good massage and was especially curious about the Spa as I had heard great things about it. A and I decided to try out the Lomi Island Massage and it was amazing. We were greeted with some warm tea before our therapists picked us up. After having a short chat about the treatment I chose my preferred body oil scent and then indulged in one of the best massages I had ever experienced. I definetly recommend to book a treatment while staying at the resort.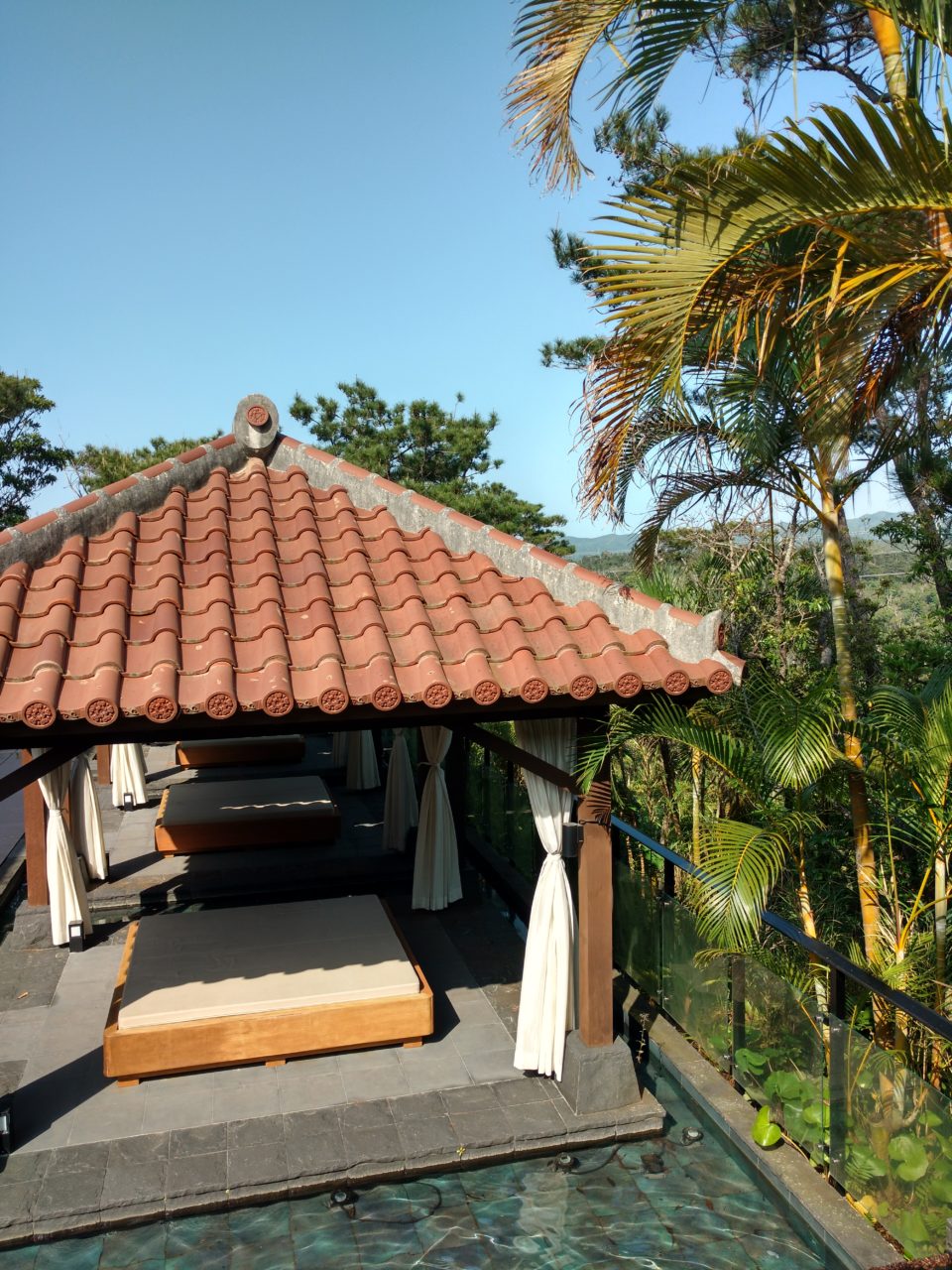 The Spa itself is located a short walk from the main hotel building and is surrounded by tropical gardens. It also features a nice outdoor area, a gym and an indoor swimming pool which was especially nice as we had a full day of rain while in Okinawa.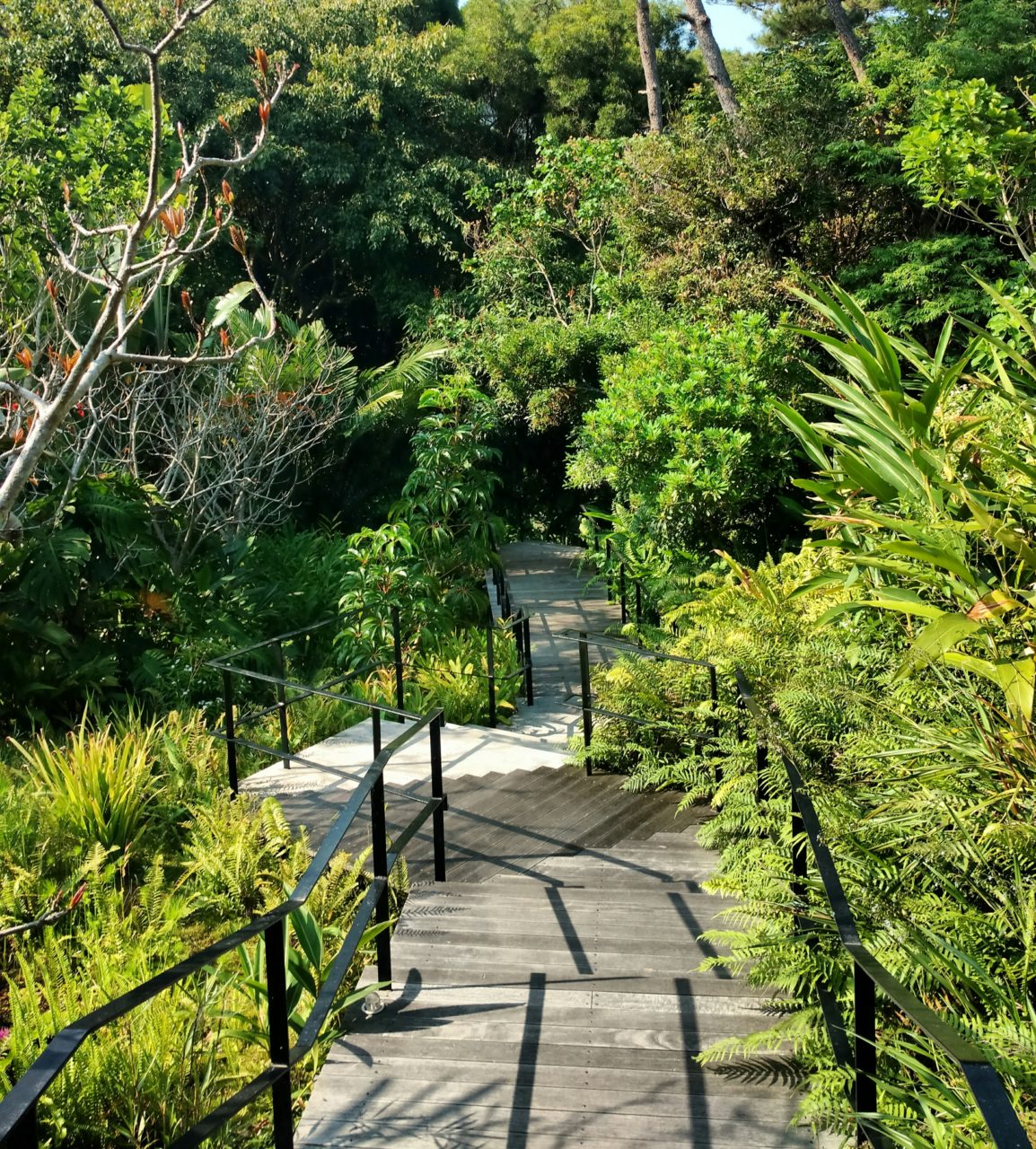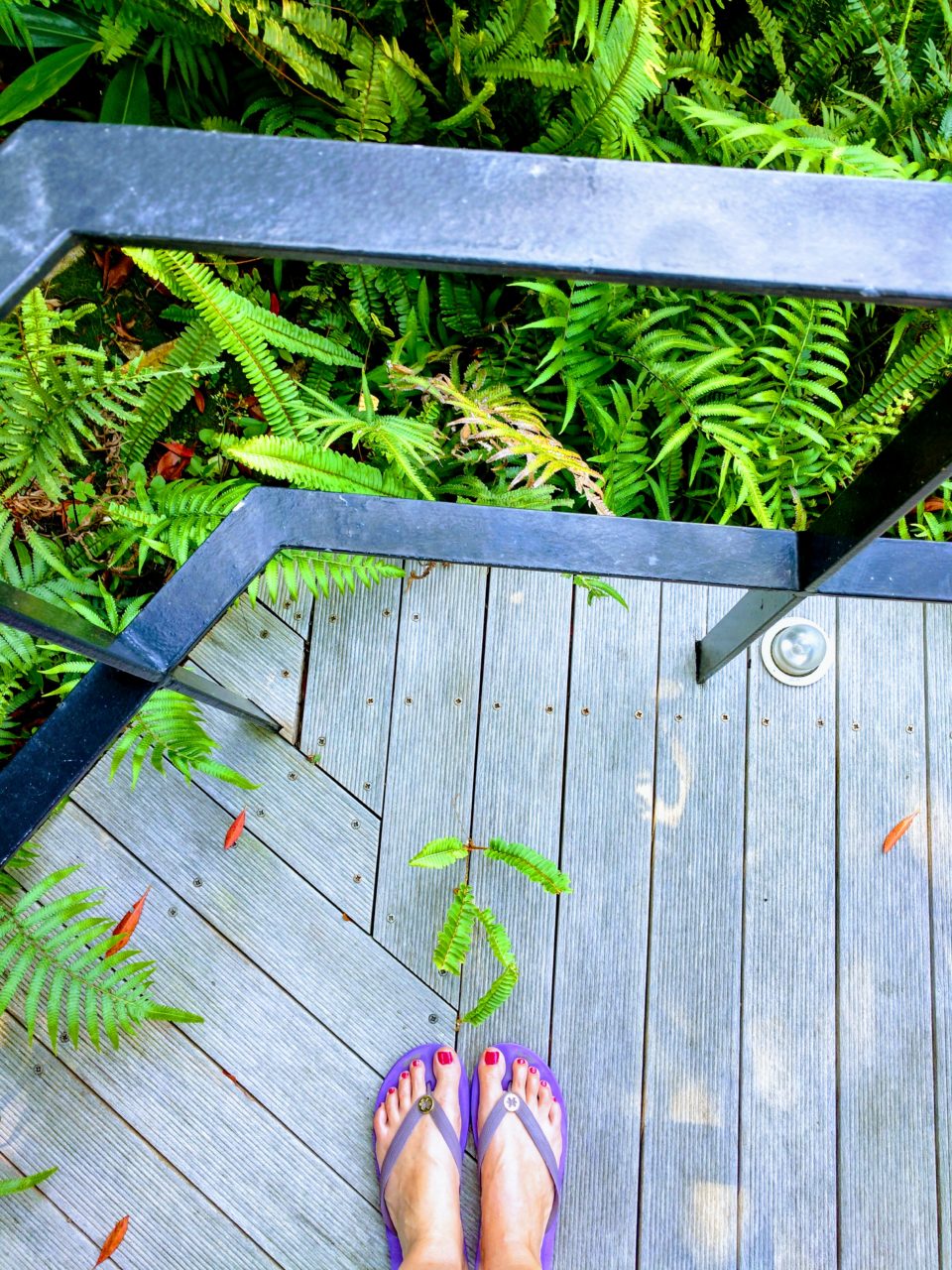 Passport & Palmtree Conclusion
Overall A and I both enjoyed our week at the Ritz-Carlton Okinawa. It was a great way to conclude our trip to Japan and and get some desperatly needed relaxation. The property is very remote and ideal if you are looking for a calm and high class resort in Okinawa. There were several young families staying at the hotel while we were there but I would rather recommend it for couples, wellness fans or golf enthusiats. If you enjoy lush surroundings and a calm setting you can't go wrong with this resort.